DAY 4- MONDAY 25TH MAY
Up around 7.30am after a good nights sleep. 2 nights into the holiday and I'm already on Florida time! Woohoo! Tam and India are not so lucky and have been up for an hour and a half. Still, I'm alright Jack, tough luck women.
We eat breakfast and walk across to the Yacht Club to meet Susan at 8.30am.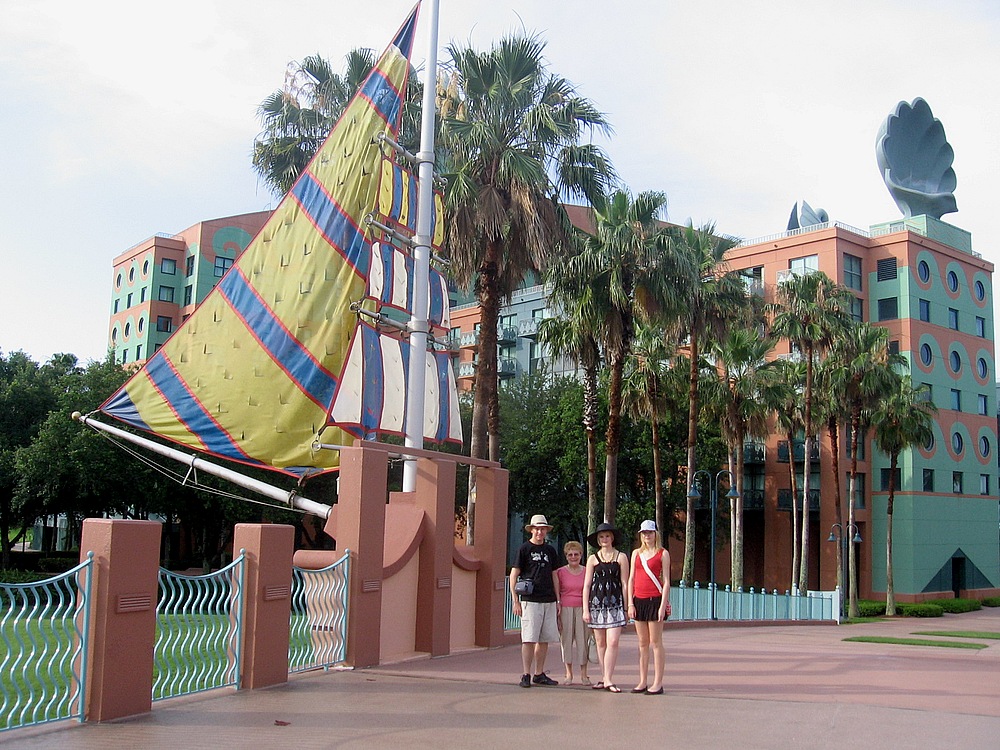 Today's plan is to go to the Animal Kingdom and a bus turns up within a couple of minutes.
We arrive just after opening and there are already long lines. It's Memorial Day and so we are anticipating lengthy queues everywhere. That's one of the reasons we chose to visit the Animal Kingdom as there is plenty to see without standing around.
As we enter the ladies walk round to stand in the queue for the first Nemo show while I walk over to get Fastpasses for Kilimanjaro Safaris.
The Nemo show is a very colourful affair similar to the Lion King stage show with a mixture of human actors and puppets. Grandma has never seen this show and she enjoys it enormously, mind you she is enthusiastic about all things Disney, which I think is wonderful.
We go to Flights of Wonder next. This is a first for both Grandma and Susan. The birds themselves are amazing, but the semi-comic 'tour guide' routine would definitely reduce the return value of this attraction.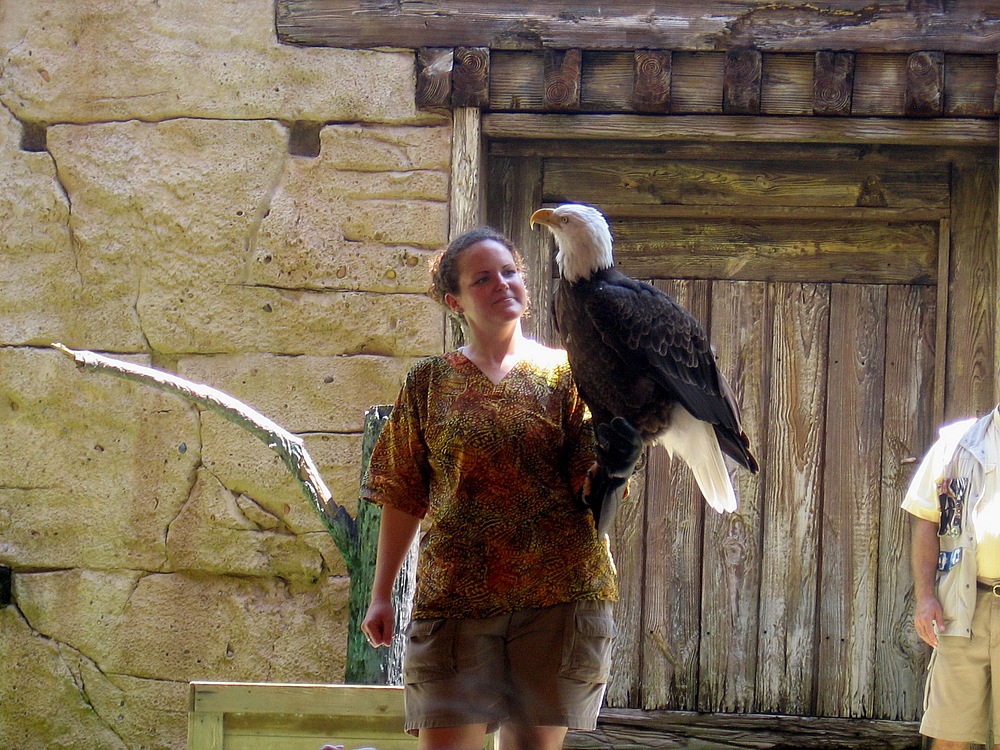 That's a big old bird
Kilimanjaro Safaris is next and is not too long a wait using our Fastpasses. This is fun as always and I'm sure they've cut out a lot of the spiel with the plane flying overhead that they used to do.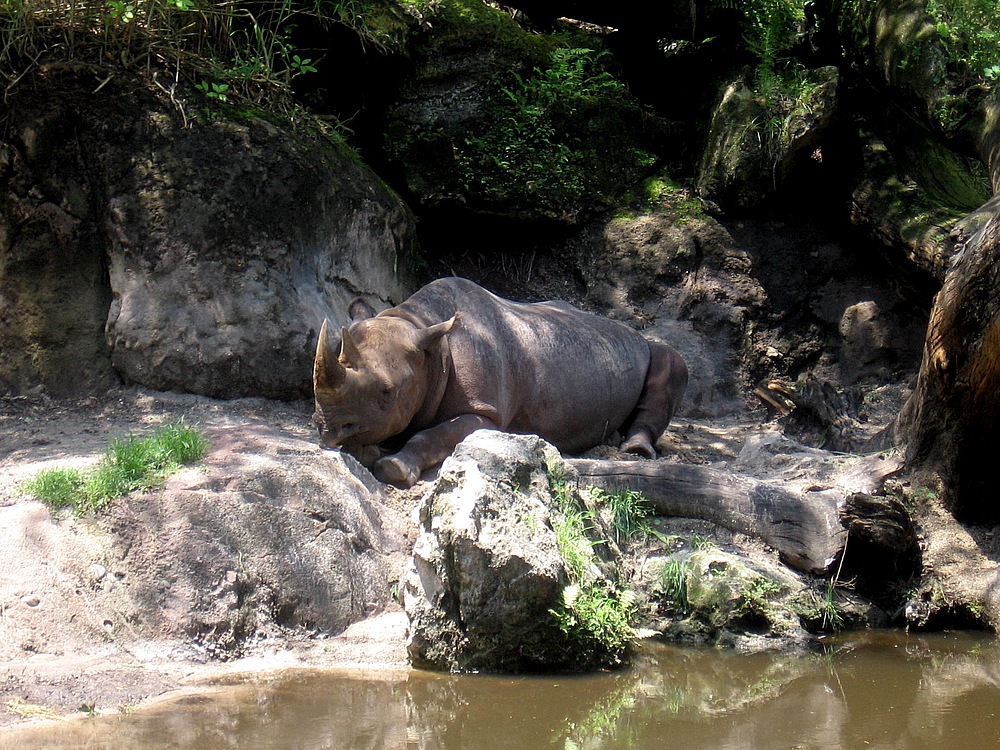 Tam takes a rest
It's time for lunch and we choose the Flame Tree BBQ, not particularly because the food is good, but more because the seating areas down by the water are very pretty. The pork sandwiches and turkey sandwiches are reasonable enough and Susan uses her Tables in Wonderland card for a 20% discount.
Georgia is not feeling very well, so Tam offers to take her back to the Swan for a rest. This is not a totally altruistic on her part as I suspect she is quite looking forward to getting back to sit around the pool. I don't mind this as I know she doesn't enjoy all the Disney parks as much as me and I've been encouraging her to relax in the hotel more if she prefers to. No point in traipsing around a theme park if you'd rather be sitting by the pool reading a book.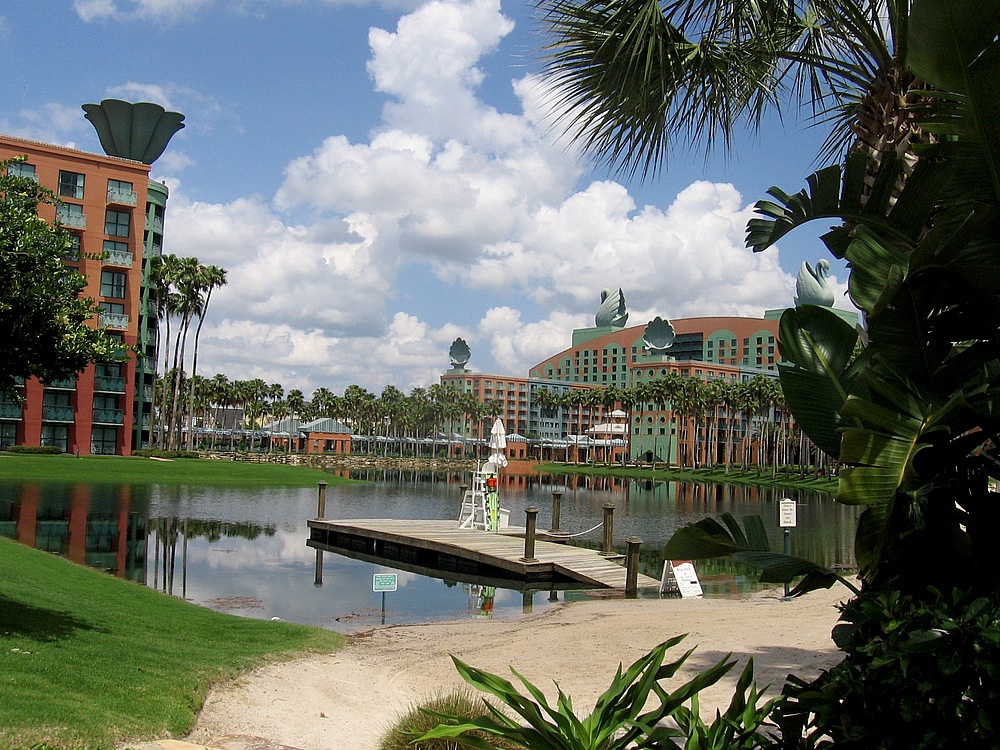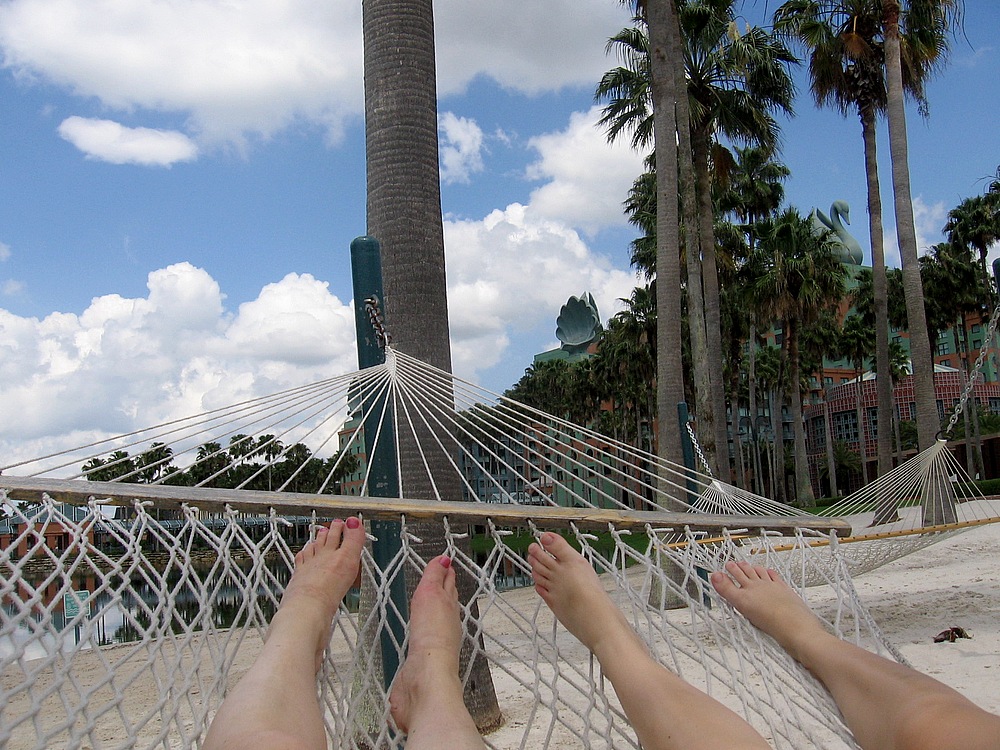 Georgia and Tam relax
Grandma, Susan, India and I press on to see the Legend of the Lion King. This is not only because we want to see it, but also because we know all the rides will have huge lines, in fact the wait time for Kilimnajaro Safaris is posted as 120 minutes.
The show is as high energy as I remember it, I think you could see this more often than the Nemo show without getting bored.
It's Tough to be a Bug is next and we exit just as the parade is starting. We watch 5 minutes or so before leaving to catch the bus back to the Swan. This is partly to miss the crowds and partly because the clouds are bubbling up and I reckon there's some rain on the way.
Back at the Swan Georgia is feeling better and my weather forecasting abilities are proved to be correct as another hefty thunderstorm passes through. If I'm being honest, just about anyone could tell it was going to chuck it down, there might as well have been a big flashing neon sign saying 'Rain in 10 minutes'.
I write up my trip report whilst enjoying a couple of beers. I mention to the ladies that I think this report seems to be sadly lacking in humour up to this point. Georgia blames it on the fact that I usually start off the holiday with my world famous rendition of The Old Grey Mare and haven't done so yet. Tam reckons an exploding blocked toilet might add some levity. If you don't understand why you need to check out some of my previous reports, toilet problems seem to feature heavily.
At 7.00pm we meet up with Susan and get the bus to Downtown Disney where we get a taxi to Bahama Breeze. The taxi driver is a young chap with very spiky hair, not punk style, more of a constipated hedgehog look, but he's very personable and quite chatty.
At the Bahama Breeze we order drinks as there is a 30-minute wait. The ladies have various cocktails while I try a Cuba Libre, this is pretty strong, but made with Bacardi instead of dark rum.
This place is much nicer than I expected and the food gets a universal thumbs up. I have the salmon with shrimp sauté, garlic mashed potatoes and green beans accompanied by a couple of Corona's – a cheeky little Mexican beverage, subtle yet unpretentious, I'm getting cactus undertones and citrus. I'm also getting merry.
Other foodstuffs include pork tenderloin, coconut shrimp, talapia, Jamaican jerk chicken and scallops. Everyone is very happy with the quality of the food and the bill for the 6 of us comes to $155 without the tip, very good value.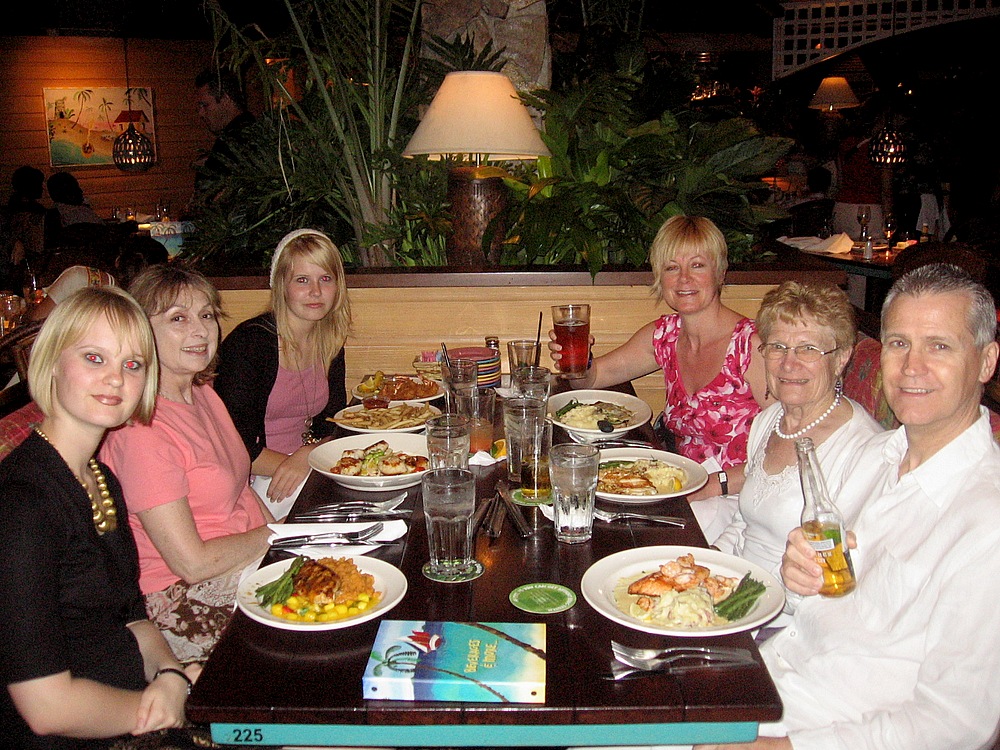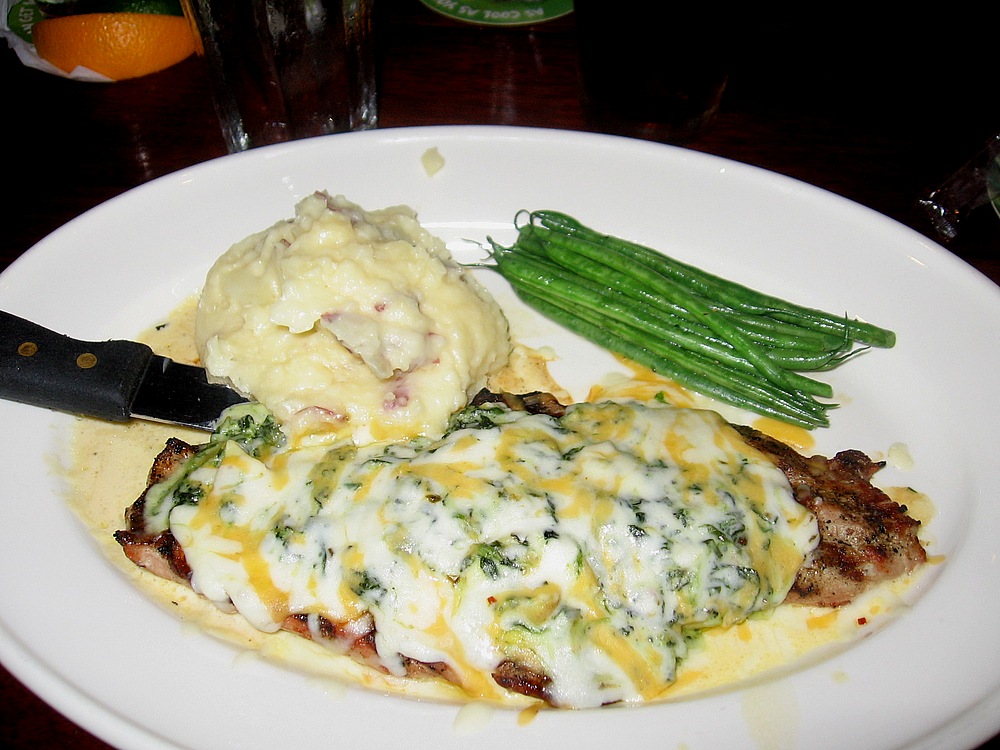 Pork tenderloin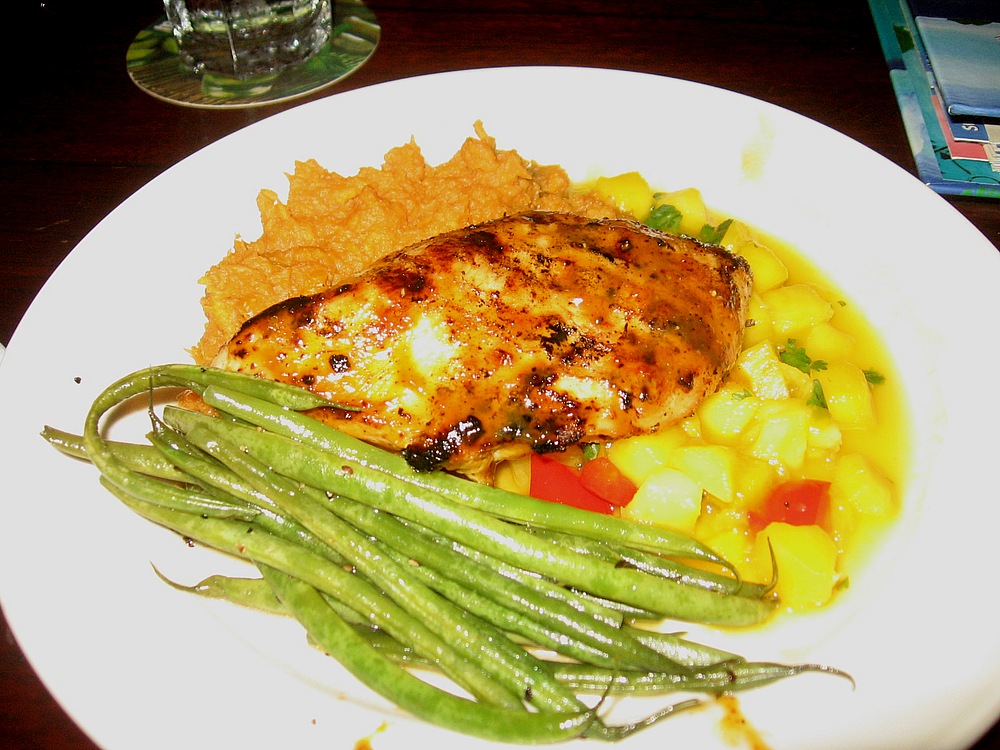 Chicken - with a side order of vomit by the looks of it
I ring the spiky haired taxi driver (he left us his card) and he tells me he will be 20 minutes.
In reality it turns out to be more like 30 minutes and my mind begins to work overtime. The diminutive taxi drivers name is Edward – sounds uncannily like Eldred and Edgar (the pixie king and his evil half brother). I reckon he's secretly in cahoots with Evil Edgar and has been sent on some evil pixie mission, probably part of the evil pixie gun running racket. You've all probably been caught up in a pixie shoot-out at one time or another, you've just never known it because, while pixie bullets are almost always fatal to pixies, if a human is hit the only effect is to make them irritable for a few minutes and almost certain to cheat on their tax returns next time they are submitted.
Now, I'll bet your thinking this is all a bit farfetched, but while Evil Edgar's pixie cohorts are battling it out, Eldred's good pixies are hard at work cleaning up Walt Disney World. Think about it, tens of thousands of people walking around the theme parks at any one time and how much rubbish do you see? None. That's because the pixies are hard at work grabbing the least little bit of litter. Sure, Disney send out a few people dressed in white and carrying brushes and pans as a cover, but these meagre few couldn't possibly cope with the rubbish dropped by the teeming masses. It's the pixies.
Back in the real world Edward returns us safely to the Yacht Club where we bid goodnight to Susan and stroll back to the Swan.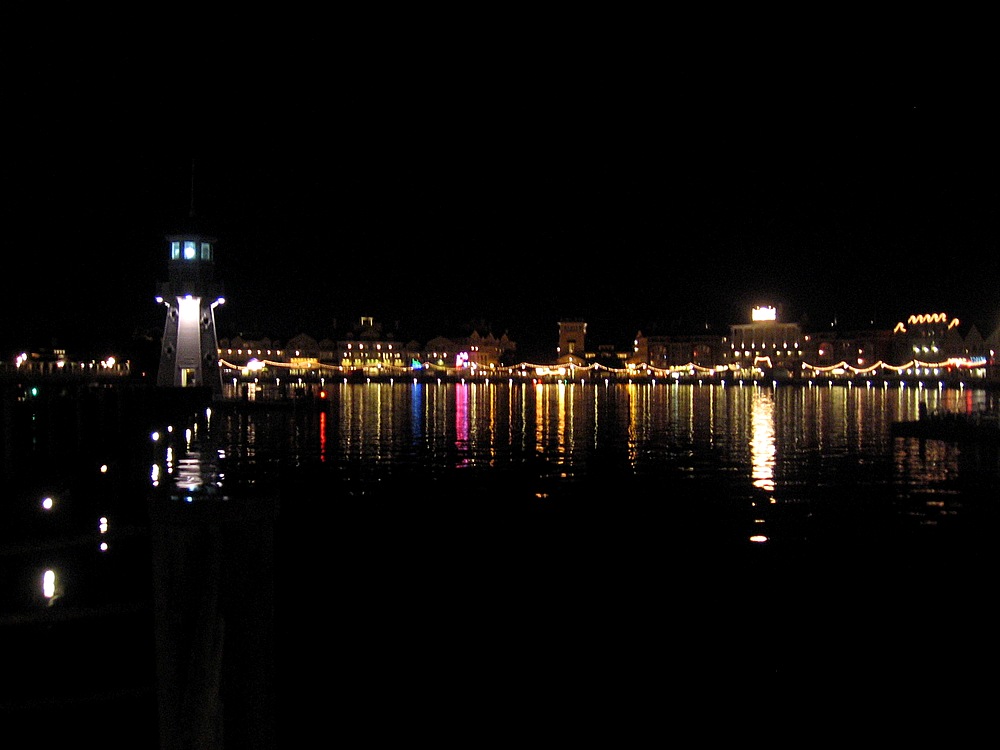 Tam gets all creative with the camera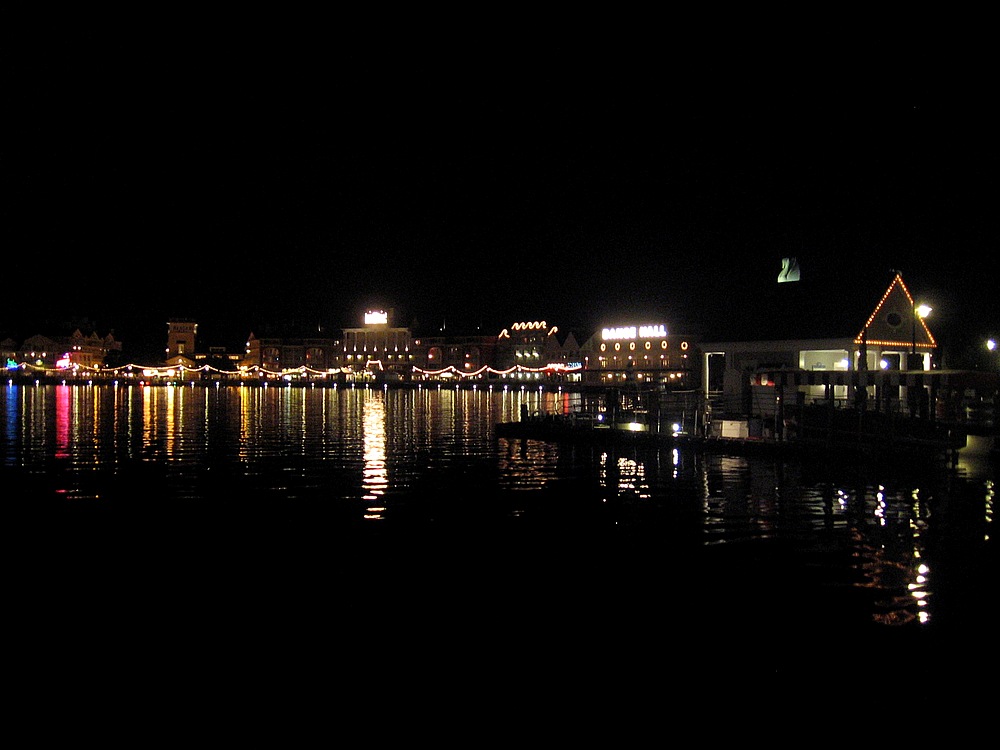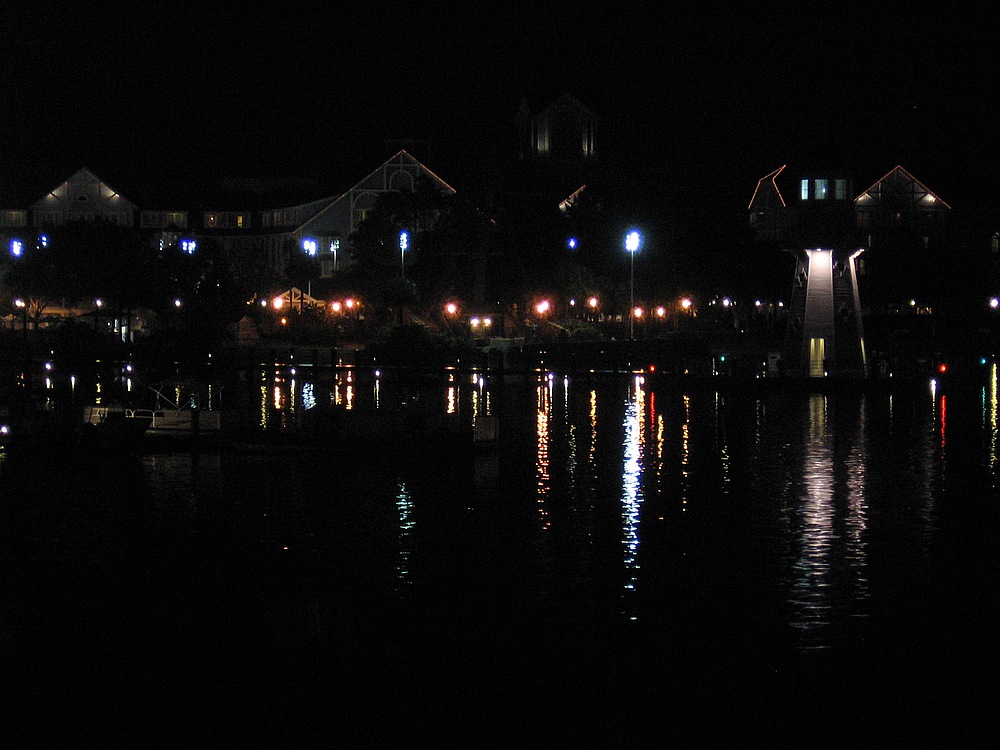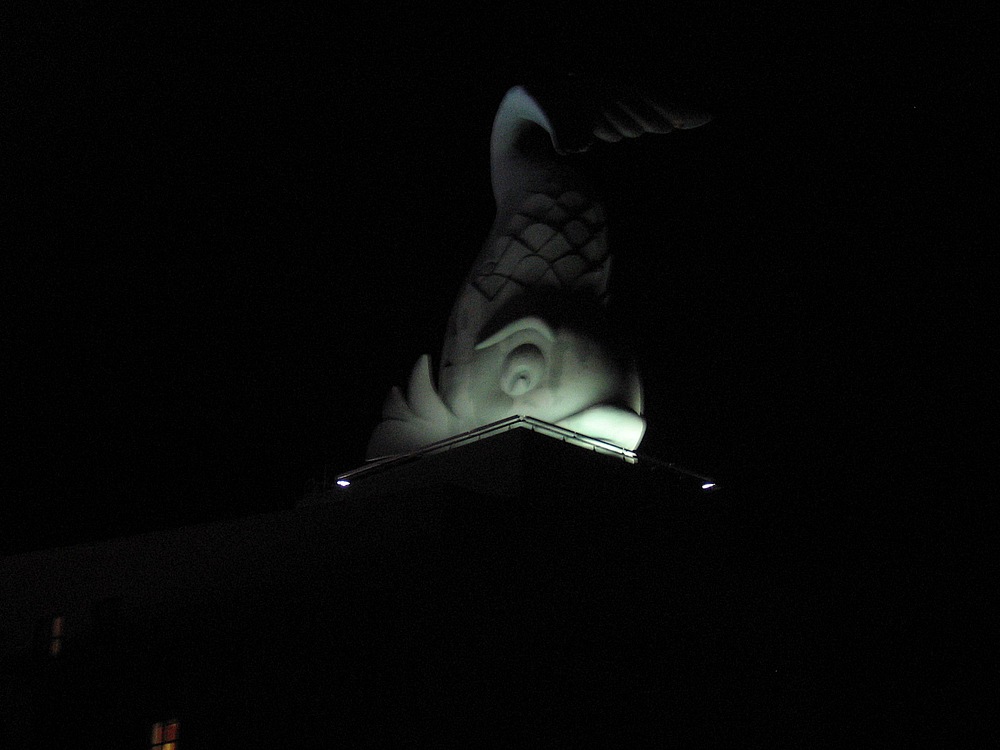 We clamber into bed at 11.00pm and sleep comes swiftly, which is just as well because I think I may be becoming pixie obsessed.