Day 4 October 2017
Written by Kev
I'm up at 7.30am and find that Tam has already been out to see the sunrise. She says it was wonderful and she took loads of photos.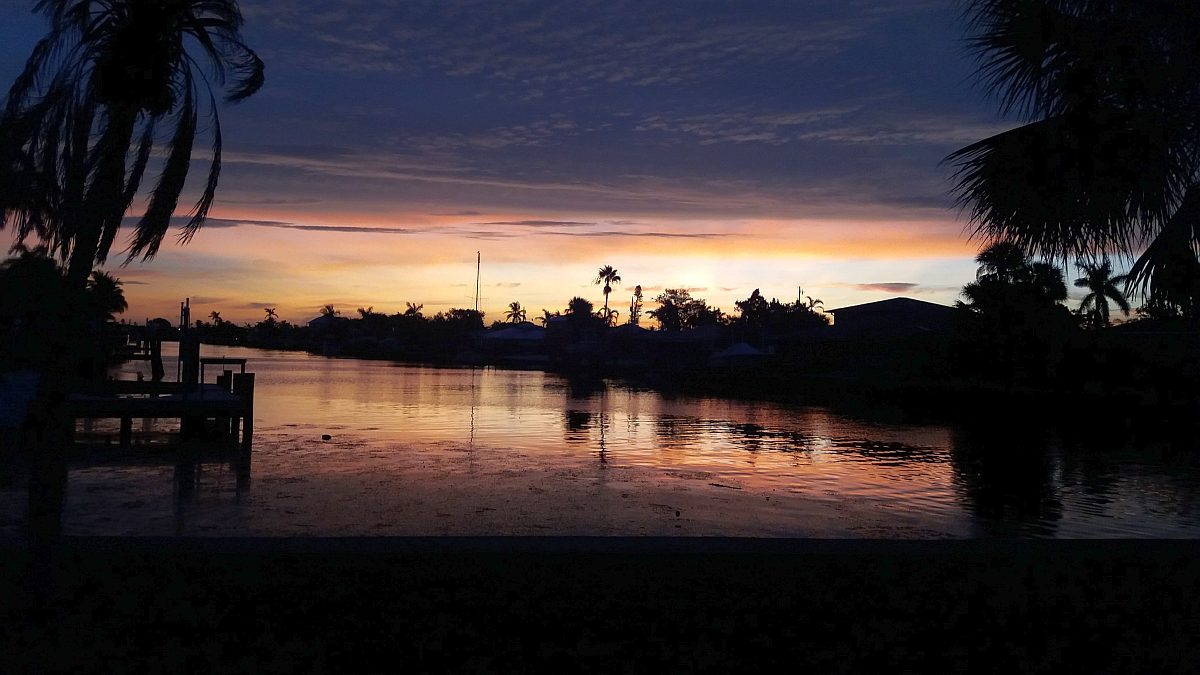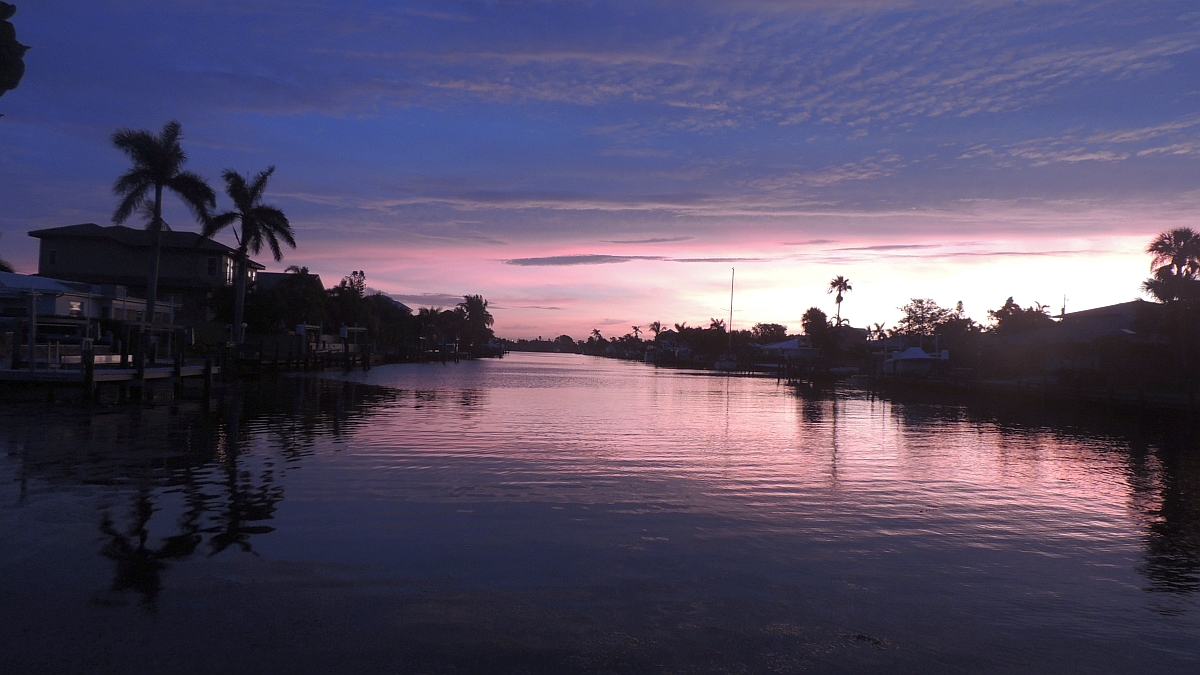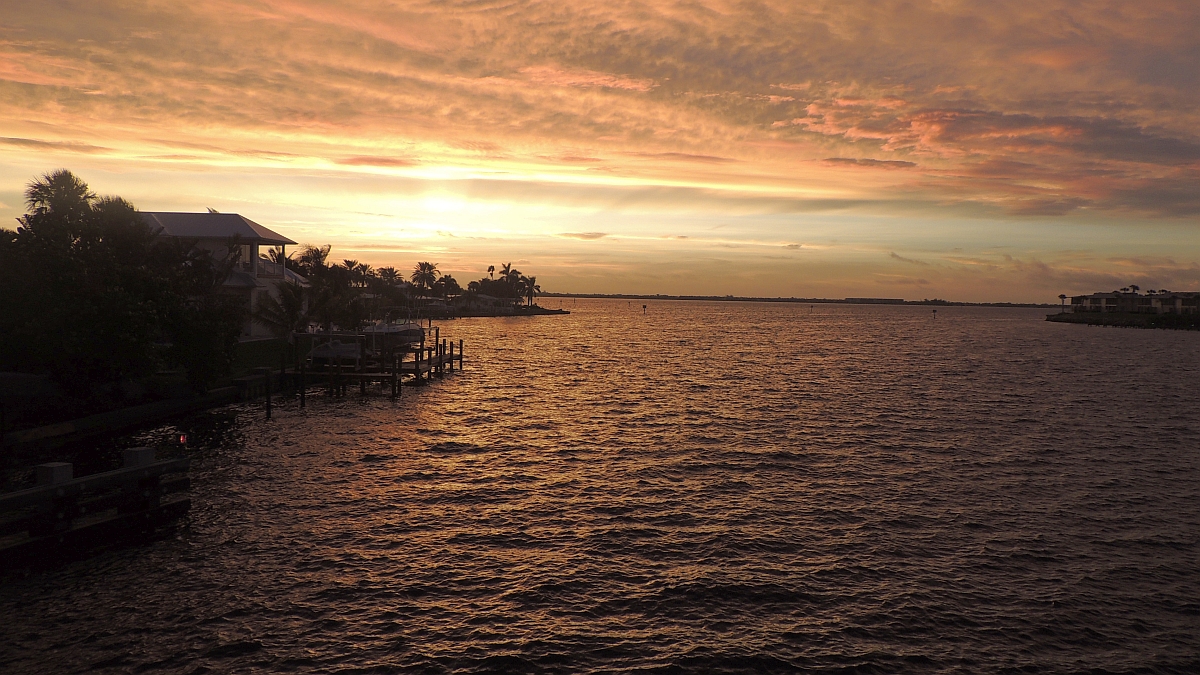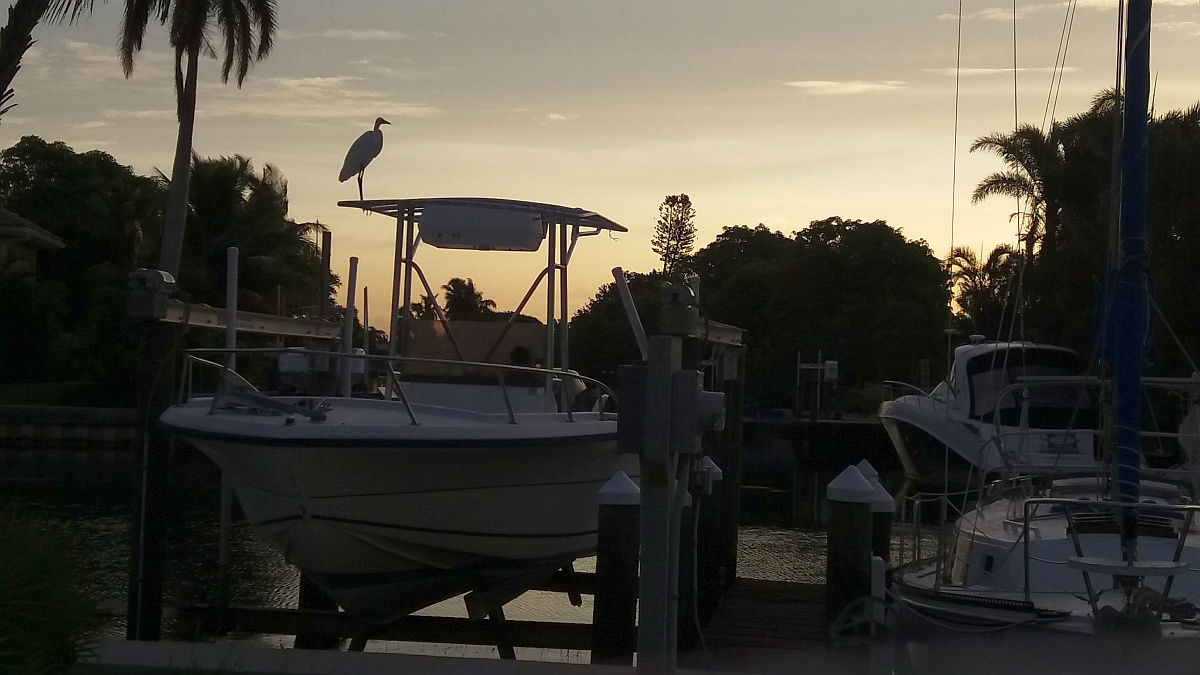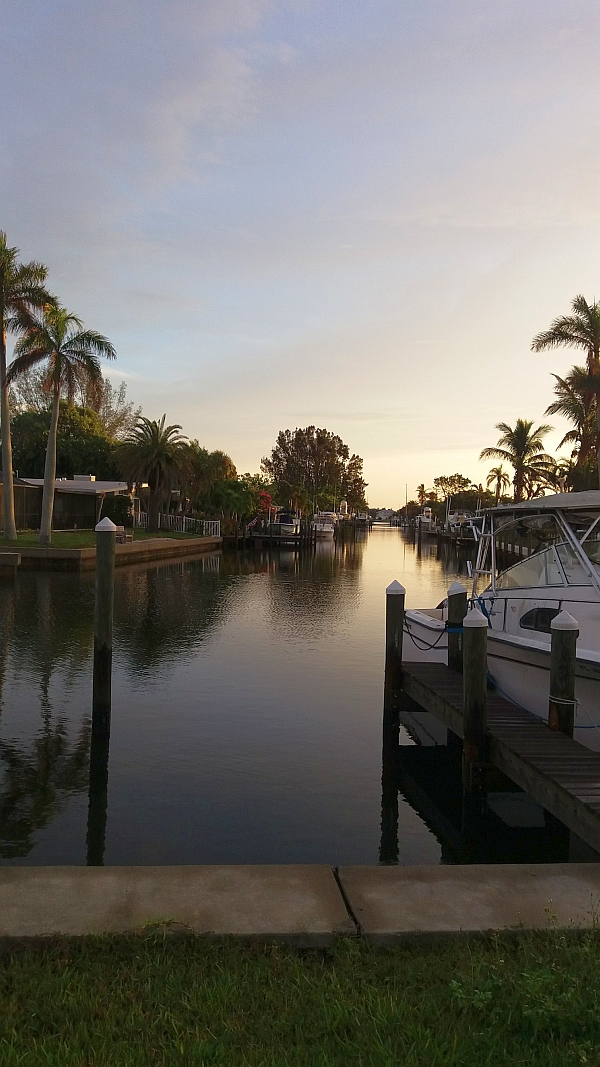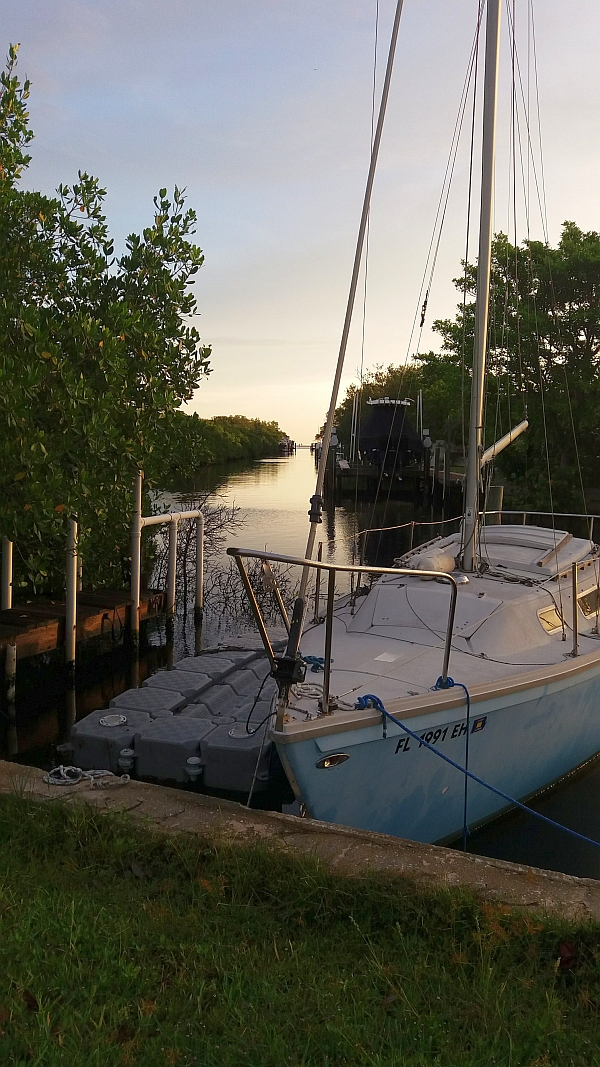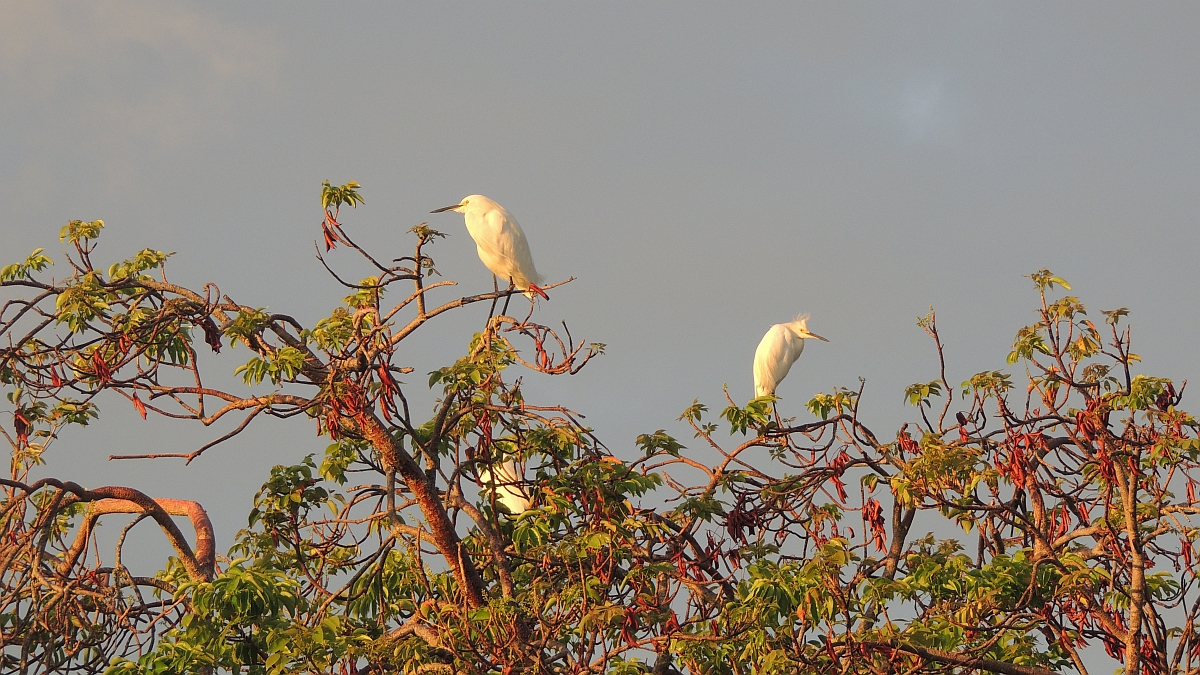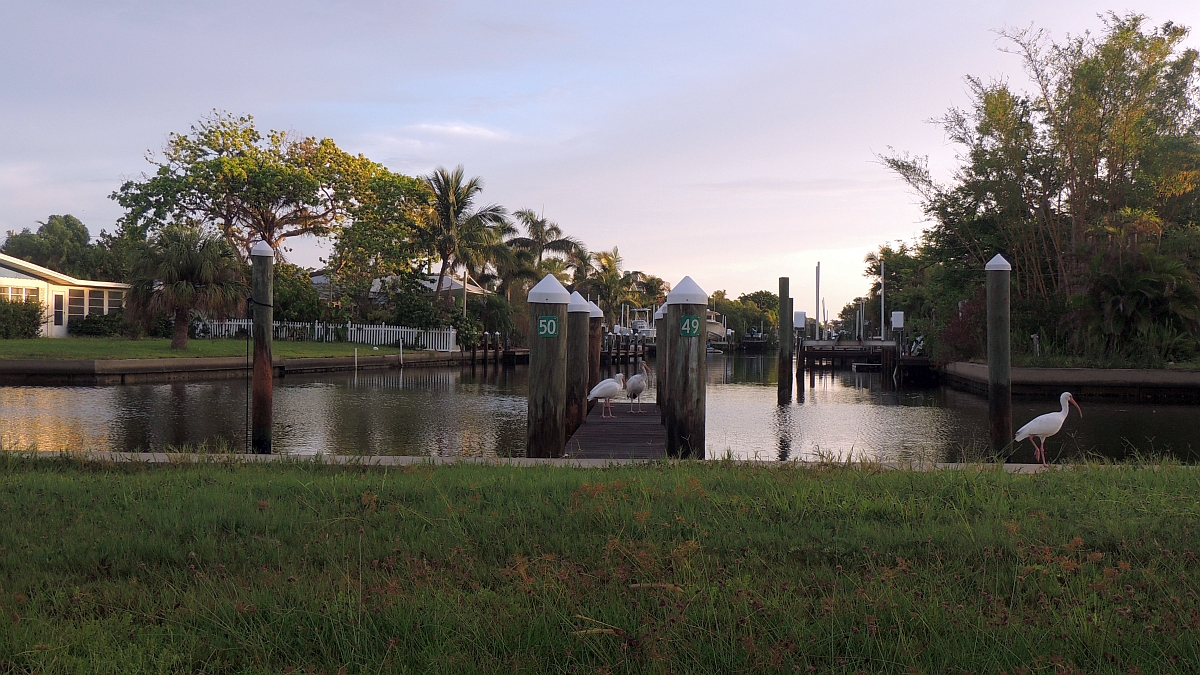 So much for the pessimistic weather forecast - it's glorious this morning and supposed to be around 90°F with some humidity. We have breakfast in the villa and then go out for a walk along the beach. The surf is pounding in today, so much so that there are surfers out having fun. There are also quite a number of jellyfish washed up. Charlie and I are trying to spot the little blighters that stung us.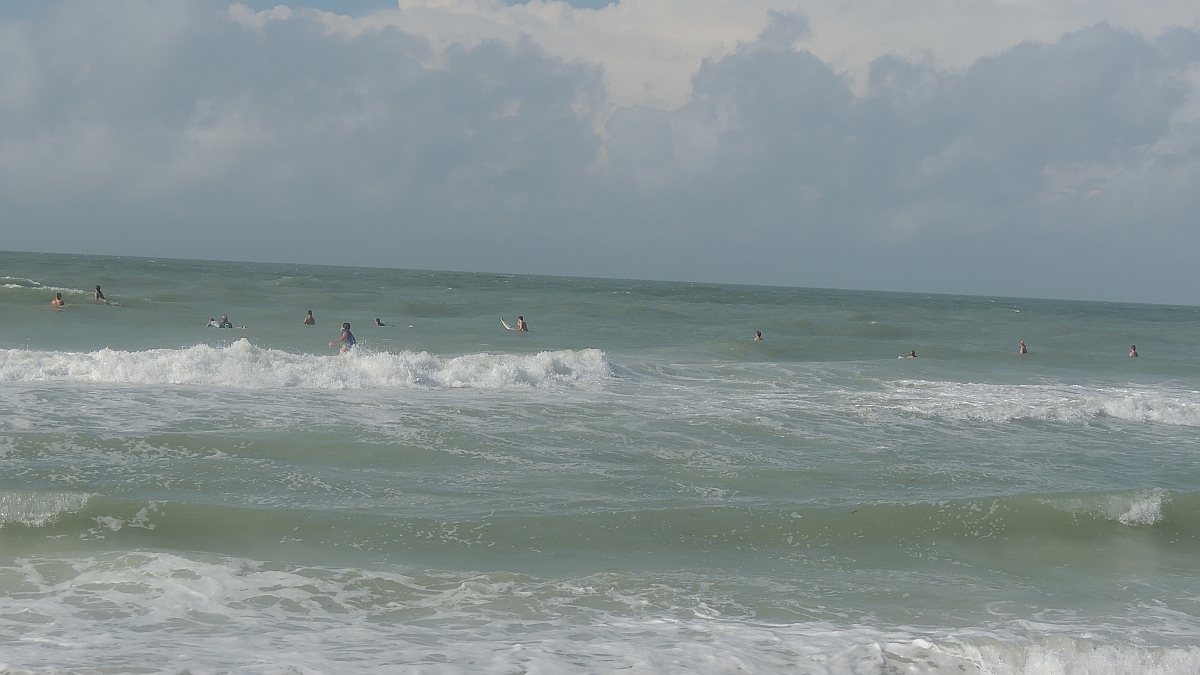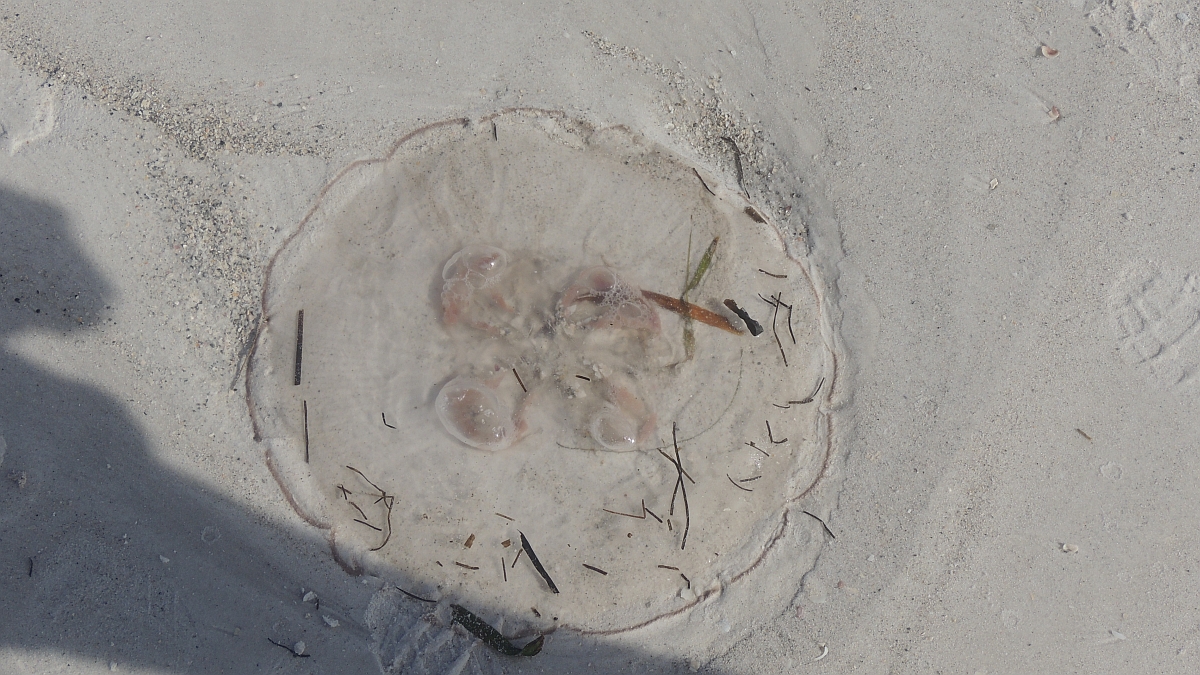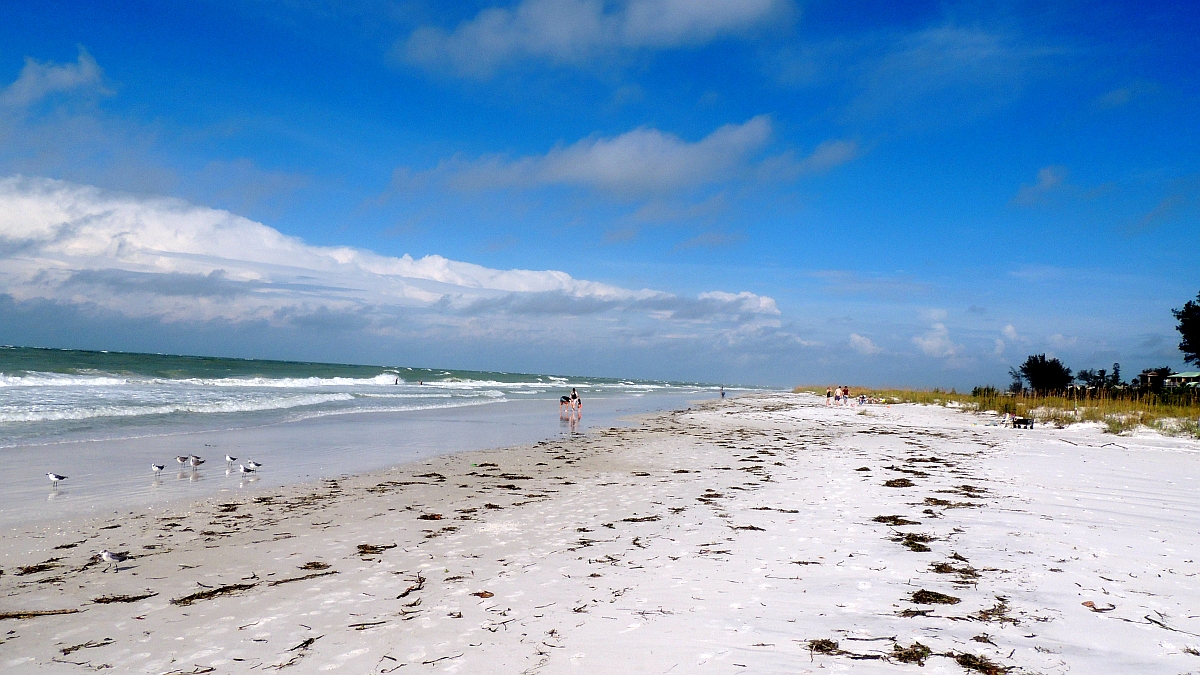 We go as far as a place called The Donut Experiment where we are surprised to find that they sell doughnuts (English spelling, which you will find is the only correct way to spell, neighbors). They have weird and wonderful combinations that you can put together yourself. We choose a Caramel and Bacon and Caramel and Cinnamon Sugar. I can't remember what the third was was. I do know they were exceptionally good, especially the bacon one.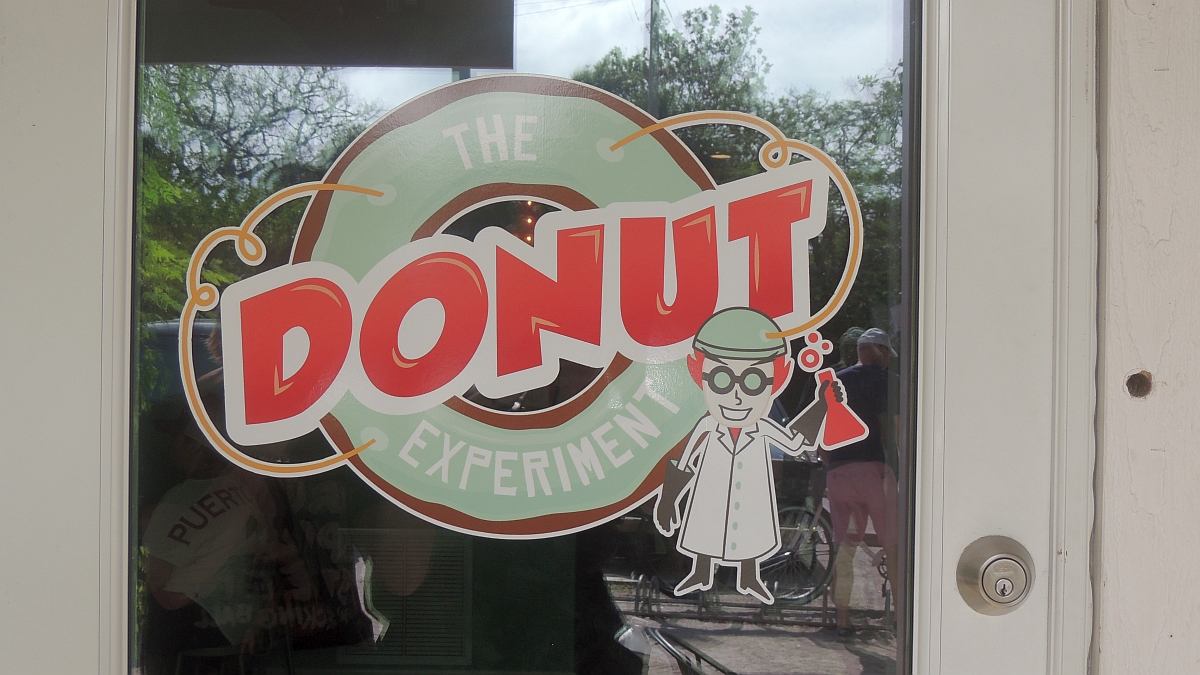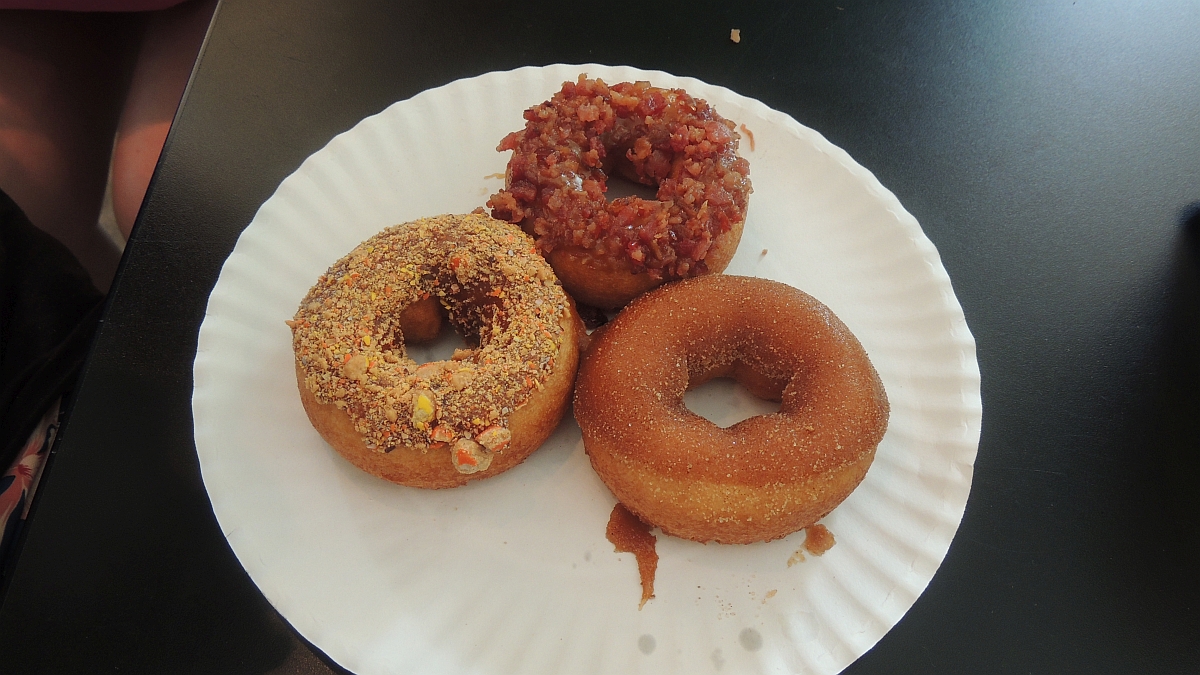 Back to the beach where we walk up and around the very top of Anna Maria Island - Bean Point. There are loads of birds and very few people, which is just the way you want things when you're out for a relaxing walk.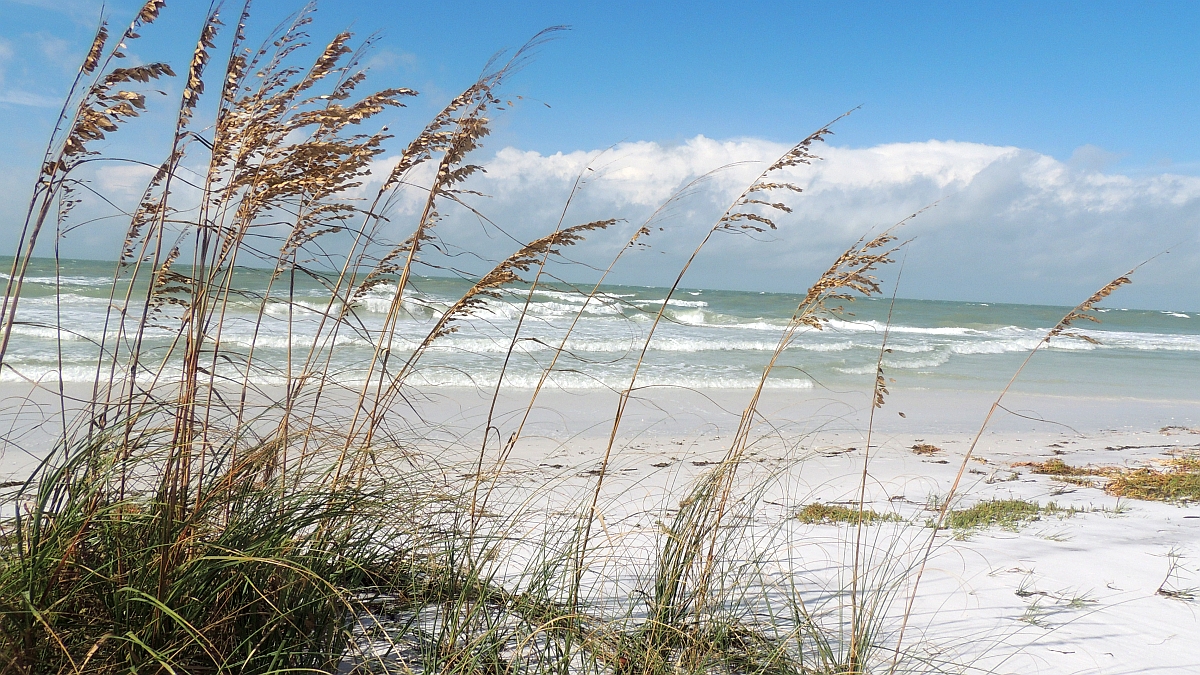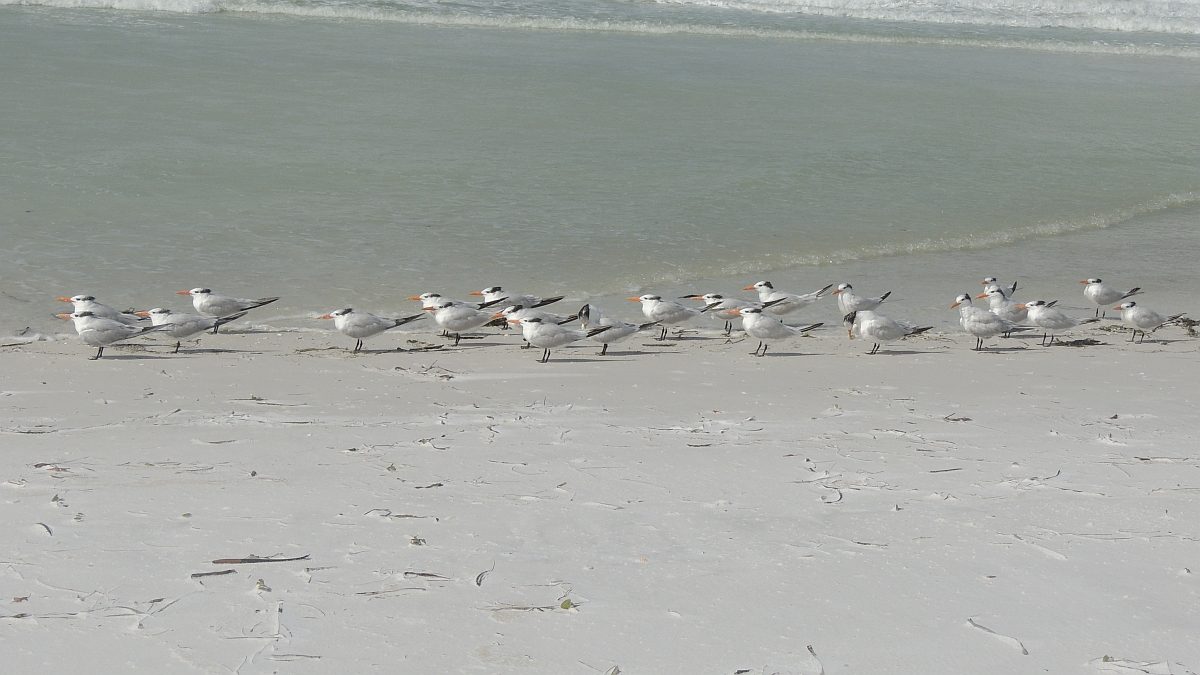 All the birds were lined up facing the same way. Perhaps they were forming an orderly queue for The Donut Experiment.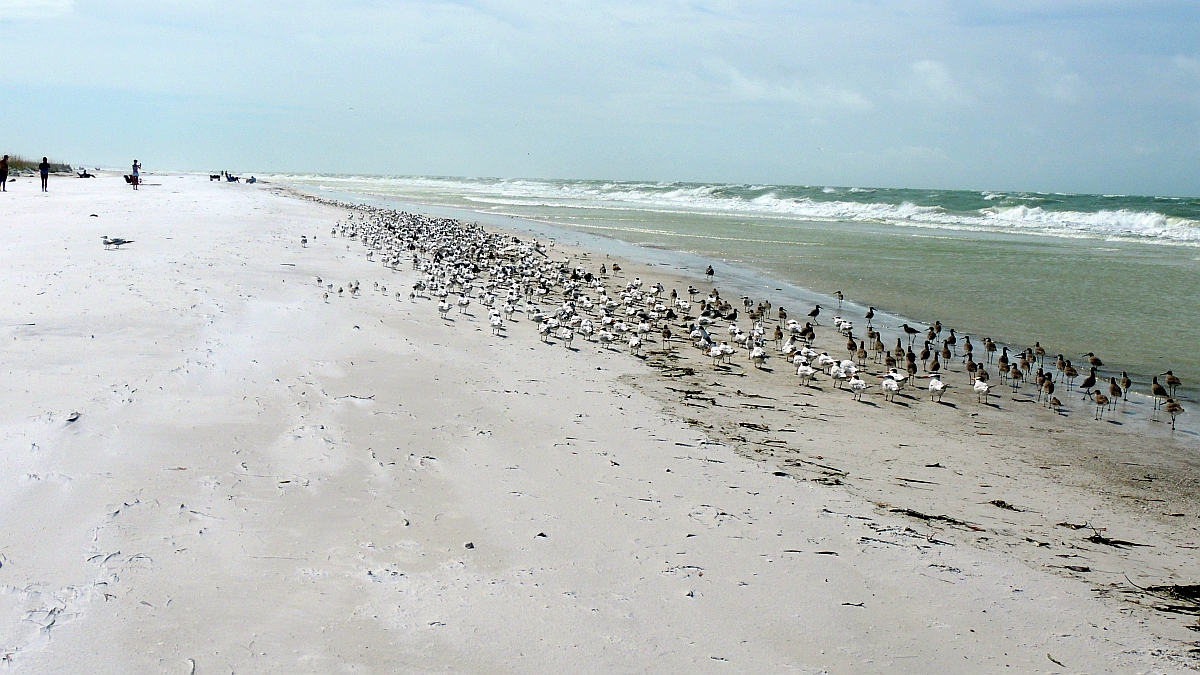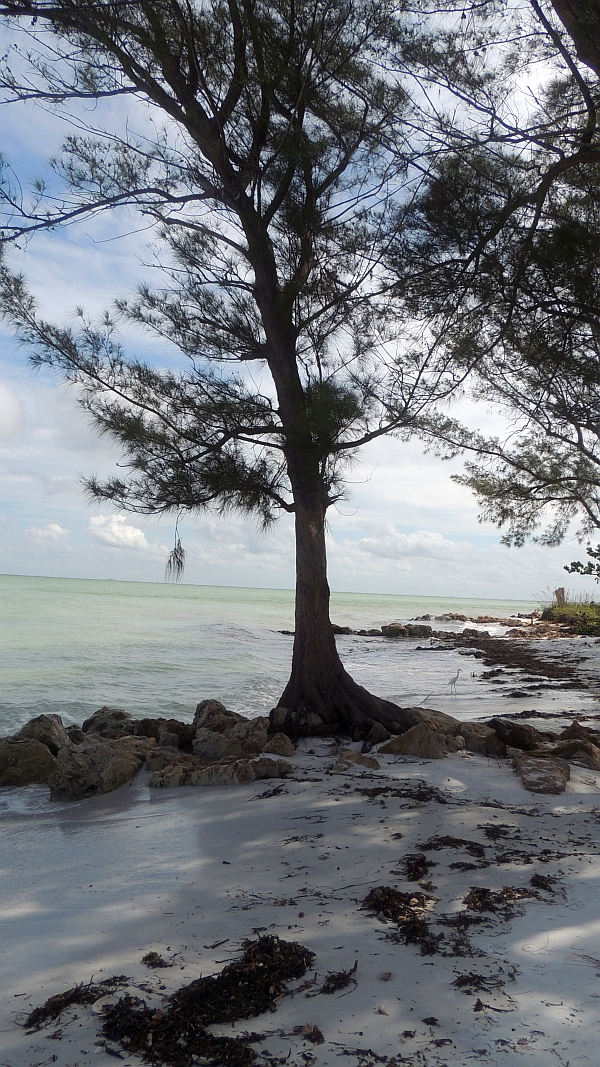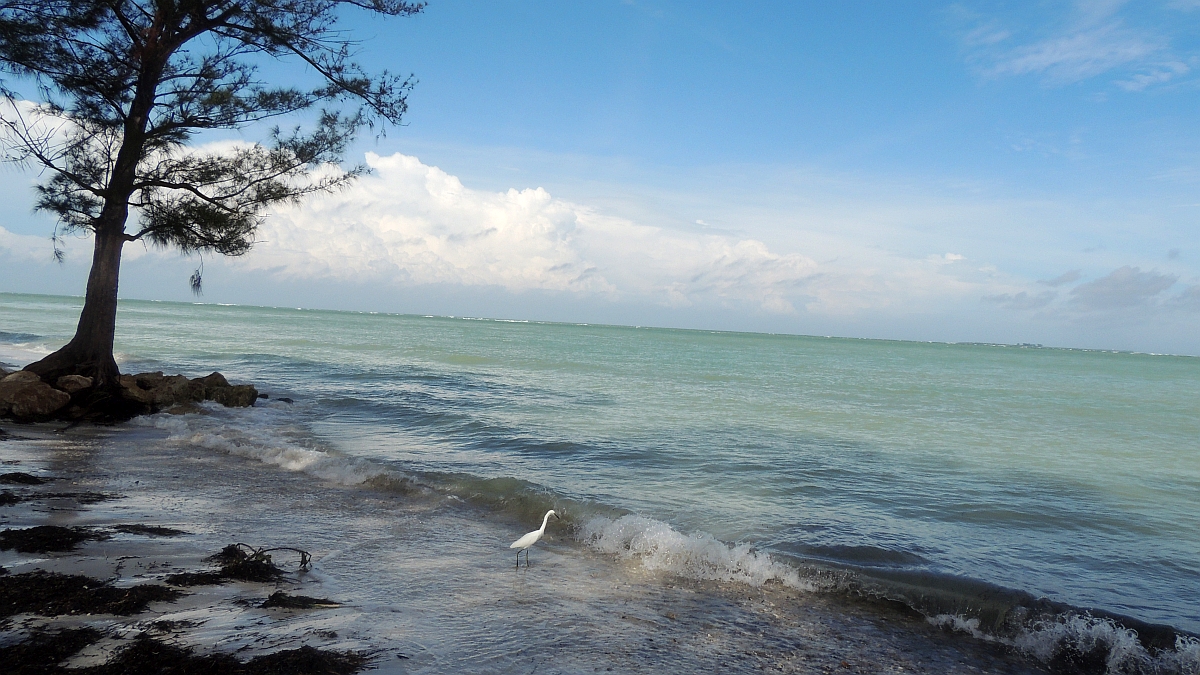 We walk back along the road to the villa, stopping off at Two Scoops for an ice cream. I have to admit to cheating here by only having one scoop. They may never let me darken their door again.
At the villa we relax around the pool for a couple of hours before showering and getting ready to go out. Around 3.30 pm we get the free trolley bus down to Bridge Street as we are going to watch Sunday Afternoon Football at a bar. This was not met with universal approval when I first proposed the idea, but Charlie was keen and the ladies came round as well when they found they could wander off to look around the little shops while we enjoy the game. I'm a Packers fan and they are playing the Cowboys in Dallas, so I was hoping it would be a good match. I'd done a bit of research and found a bar called The Bridge Tender Inn, which is owned by a keen Packers fan and the place is full of people wearing Green Bay shirts. Unfortunately the only Green Bay shirt I own is long sleeved and it's hot as hell in the bar, but that's a small price to pay for showing your allegiance. We spend a good 4 hours drinking beer and snacking on wings, fish tacos and nachos. The game really livens up its billing as Green Bay come from well down at half time to win it with a touchdown 11 seconds from the end to raucous cheers from the clientele. The bar gives out free vodka jelly shots with every Green Bay touchdown and we score 5! It's just a really good afternoon and not just because of the jelly shots.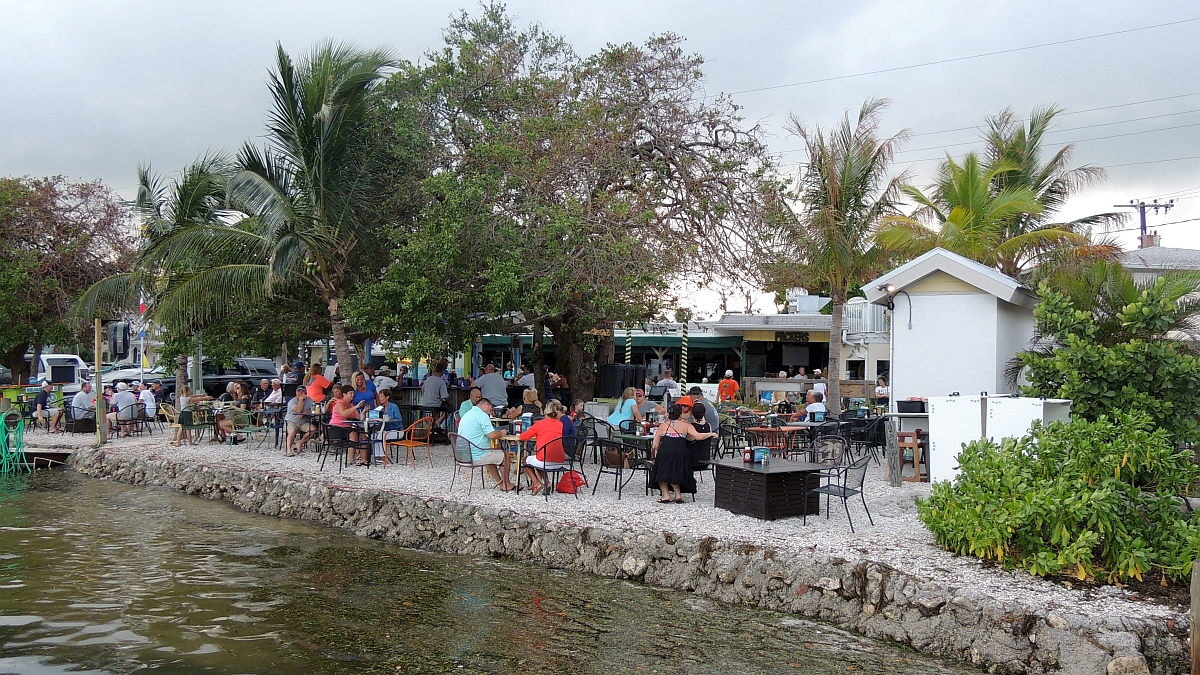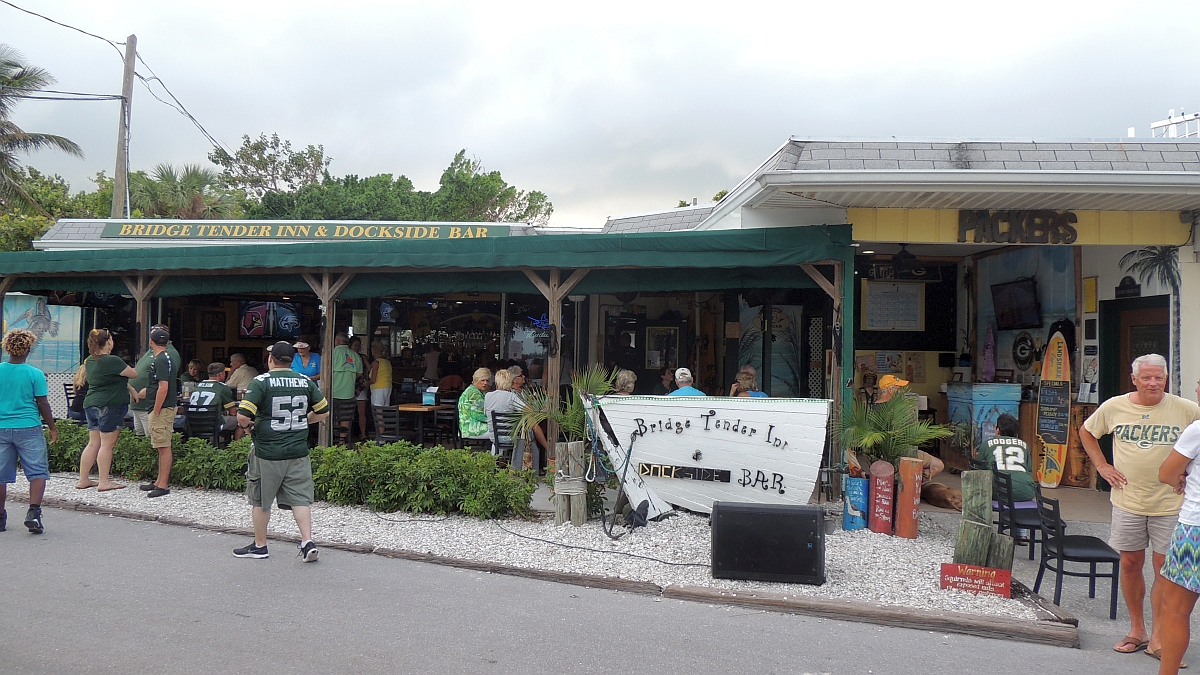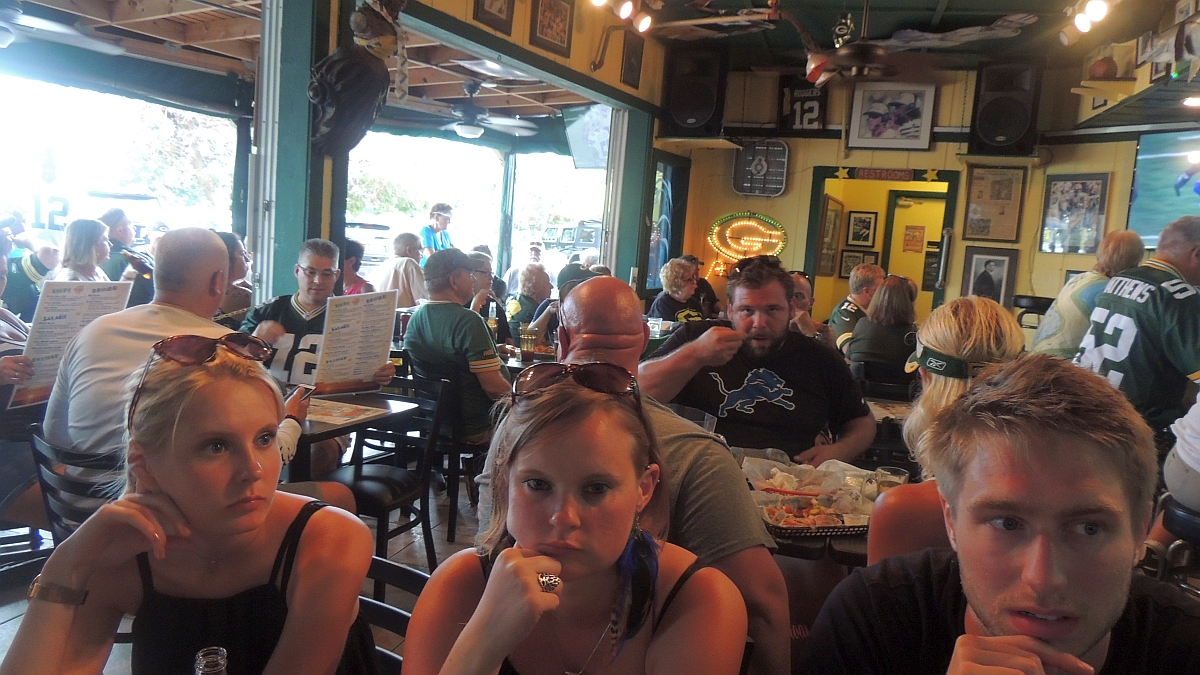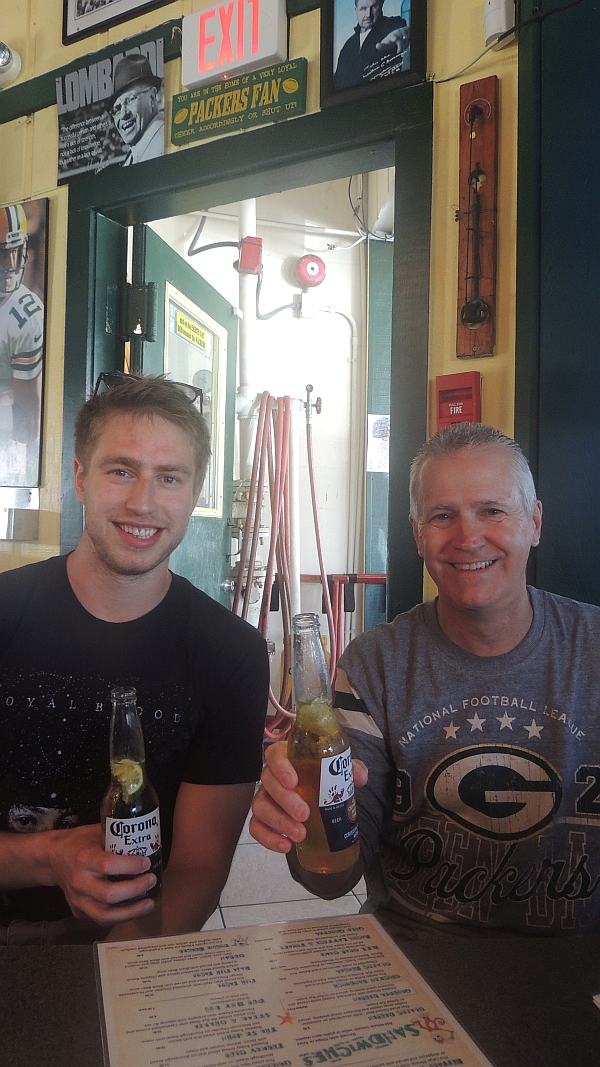 We have had no rain again - I'm starting to think I'll get worried when they say the forecast is good!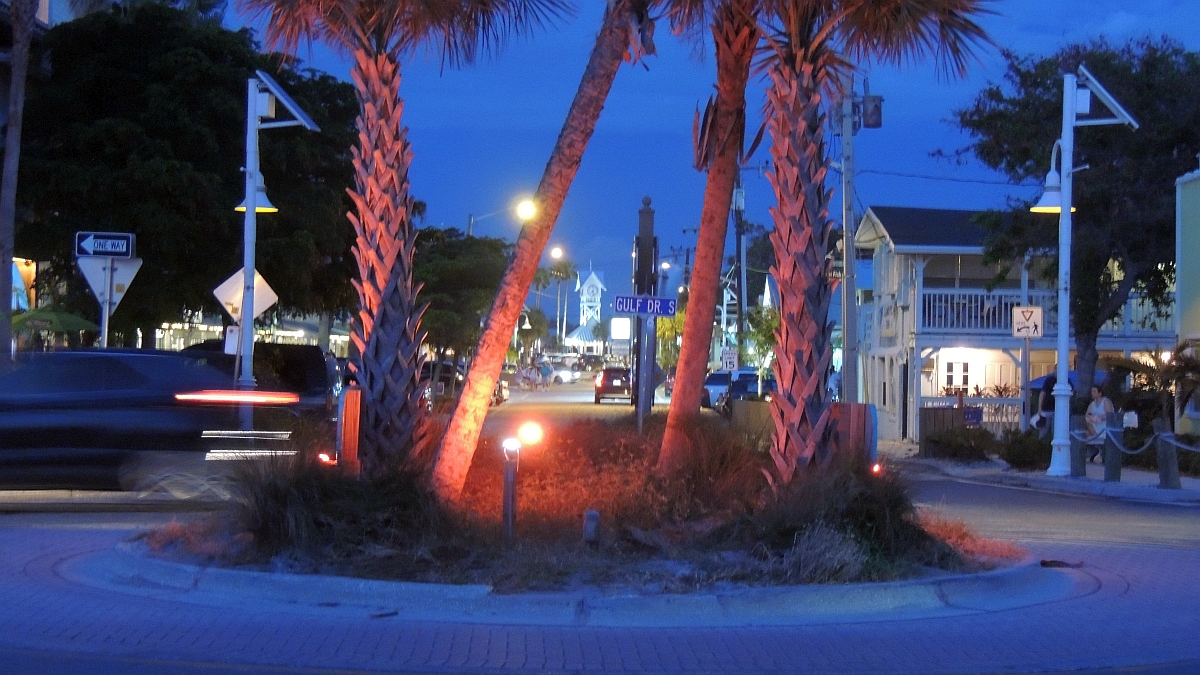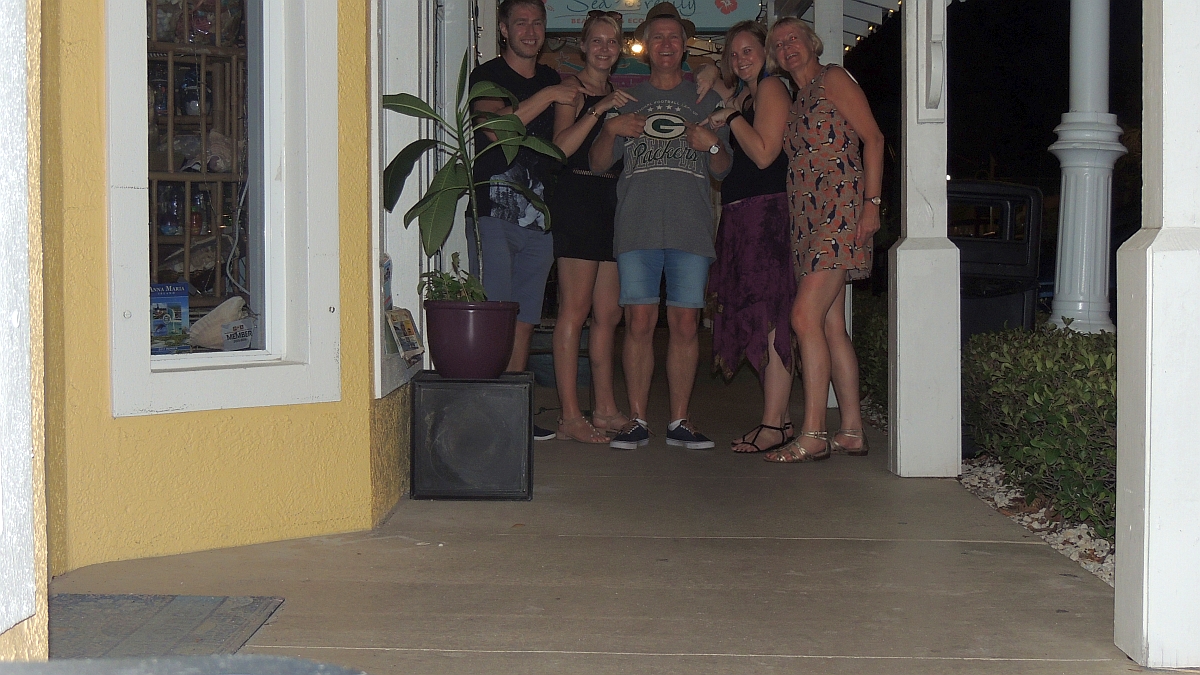 As we leave the bar and head up the street a rather drunken chap (even more drunk than us) insists on taking our photo. He might not have got the composition quite right, but I think he captured the moment quite well.
We have a last drink in the Island Time Bar where a band is playing and then get the trolley bus back.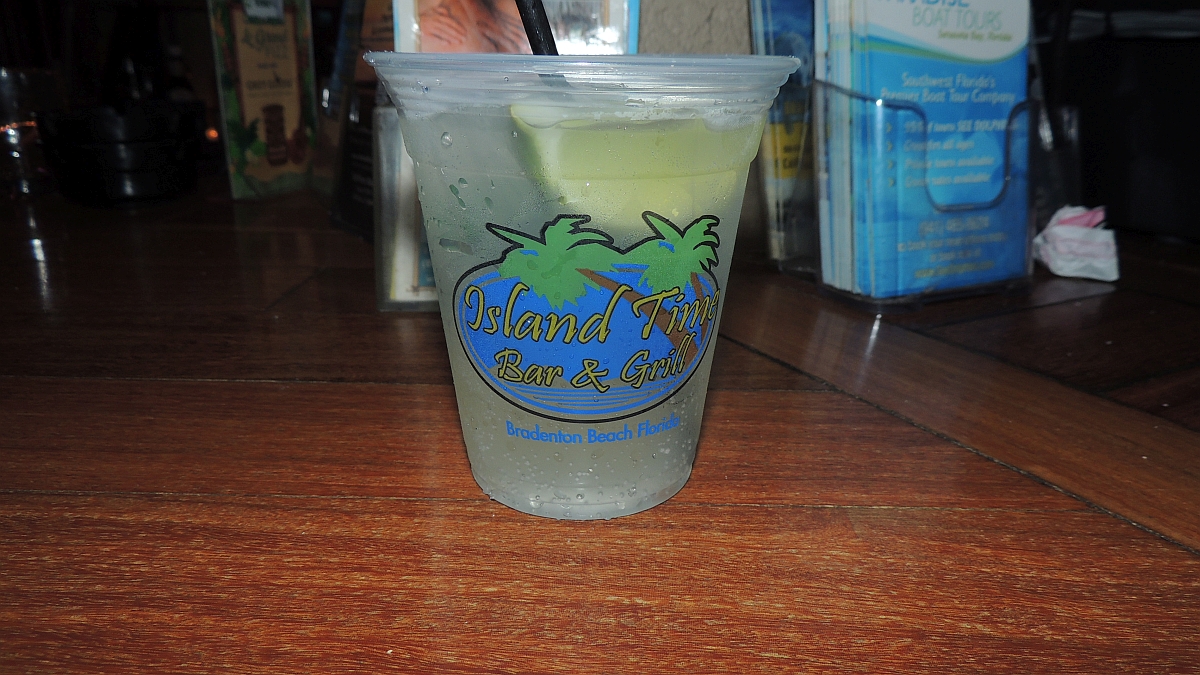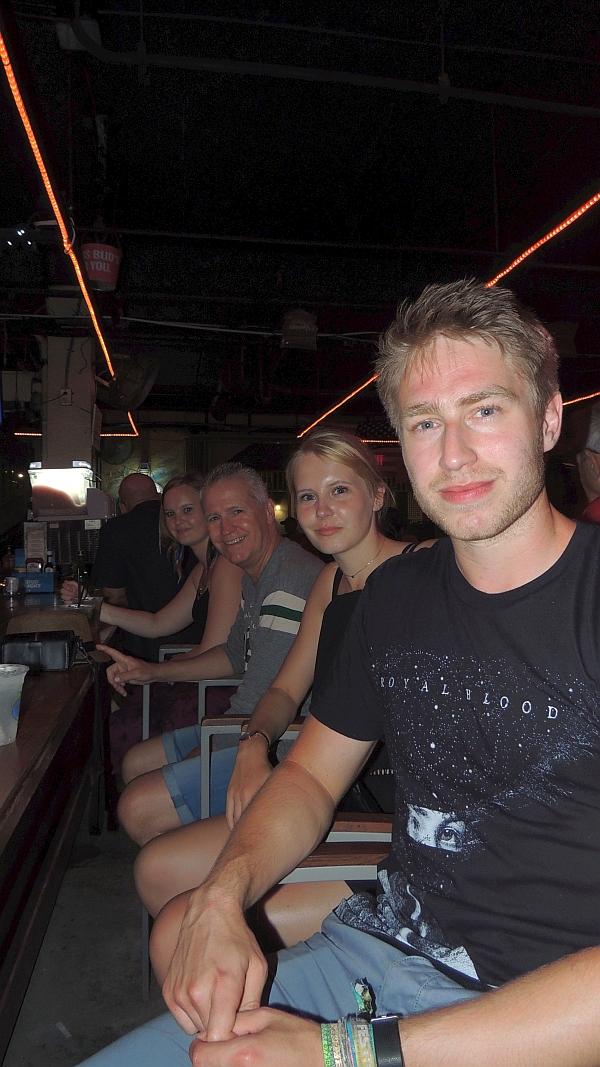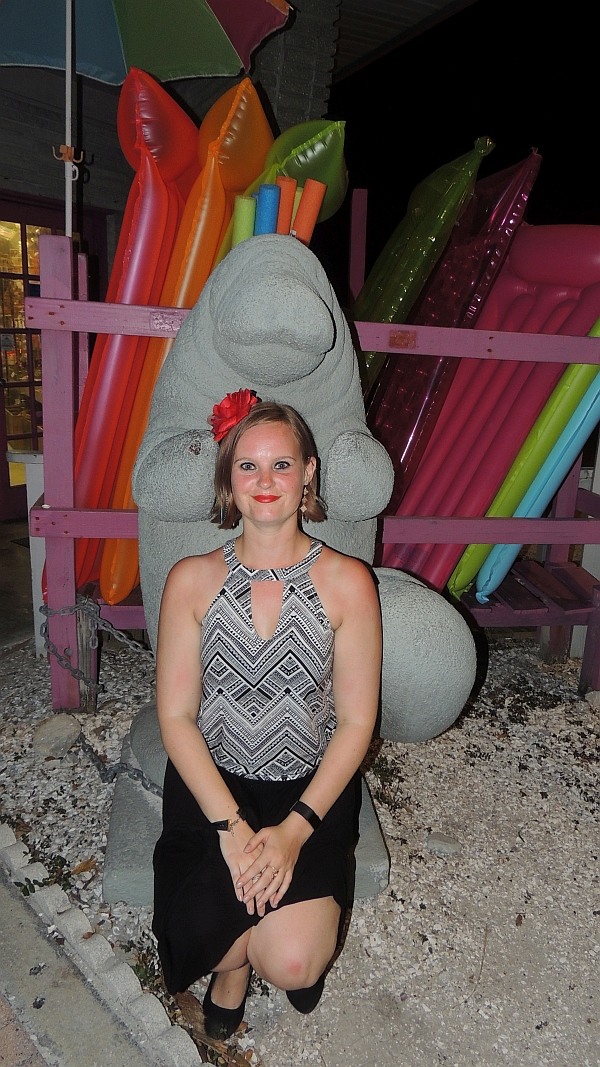 India found a new friend. I'm not sure if the slightly staring eyes are because of the alcohol or her love for manatees.
Back at the villa we try to munch our way through all the perishable food stuff that is left as we are leaving the island tomorrow for Walt Disney World. As it's mostly desserts we don't have too much success. I think we are all a little sad to be leaving Anna Maria Island as we've had such a good time. Still, onward and upward - there's more fun to be had in Orlando.
Day 4 video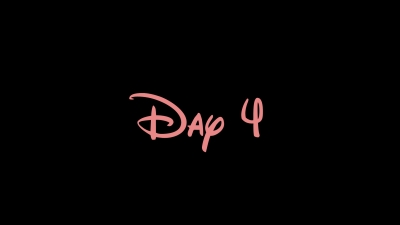 [OCTOBER 2017 REPORT HOME PAGE]