Day 3 October 2017
Written by Kev
I'm awake at 6.00 am and get up at 7.00 am, so the jetlag really hasn't been too bad this holiday. The weather forecast says that Hurricane Nate has decided that he likes Mississippi more than Florida. Hooray! It's going to be hot and humid (approaching summer humidity) today with scattered thunderstorms.
We have breakfast in the villa and then drive down to Longboat Key where we have booked a kayaking trip with Happy Paddler. There are the 5 of us and two other girls and our guide is Cary. We arrive at 9.00 am and are soon ready to go after the safety briefing. We paddle out towards the inlet passing some fantastic houses on the way. Cary tells us that dolphin are often to be found along side the small walls at the bottom of the gardens. Apparently it's a good place for them to hunt fish. Sure enough we see several dolphin over the next 15 minutes.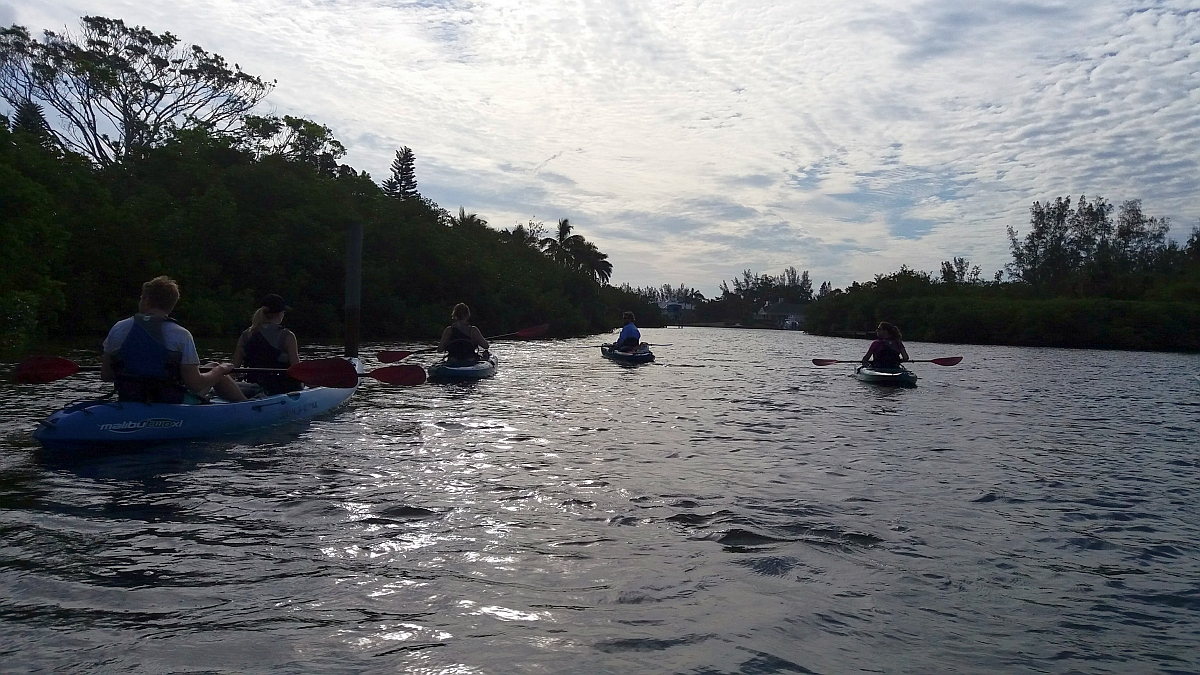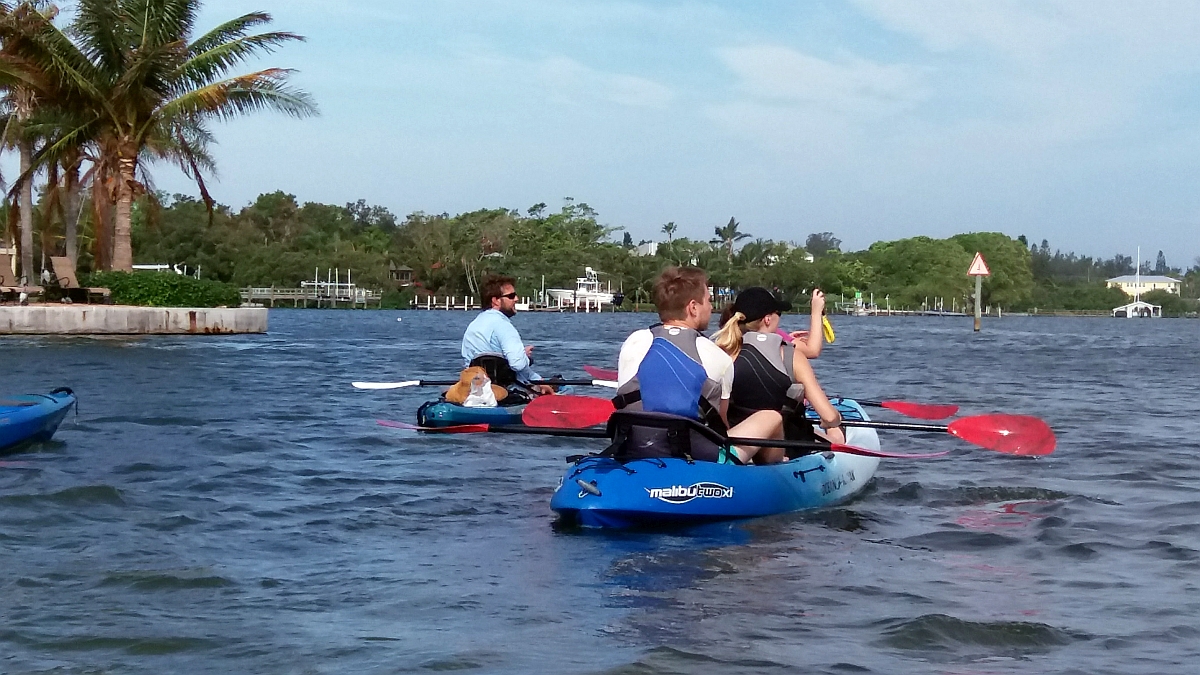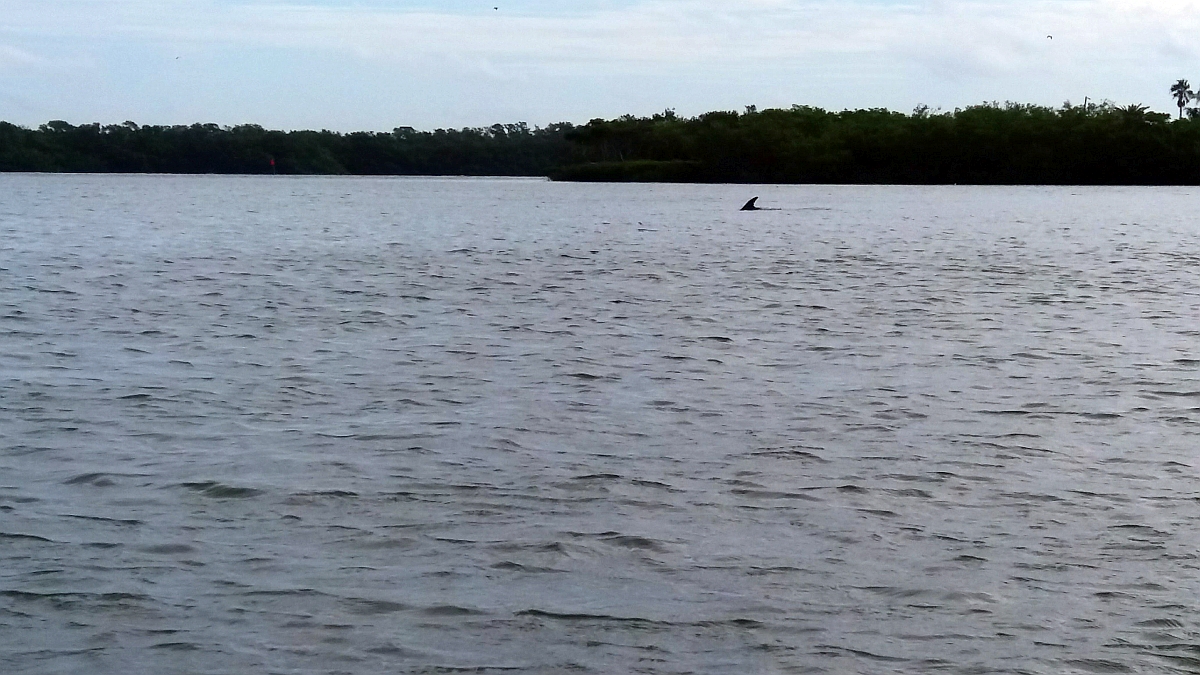 We paddle along at a leisurely pace passing islands that have loads of pelicans roosting. You've to got love a pelican. They are incredibly graceful ungraceful birds.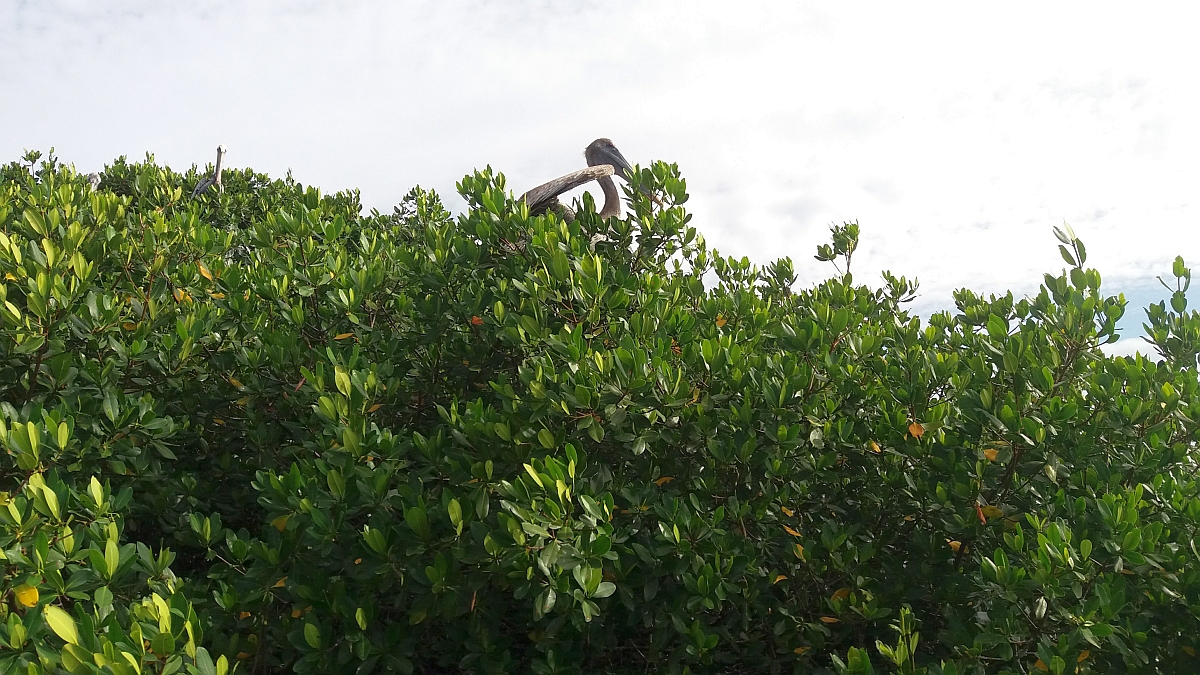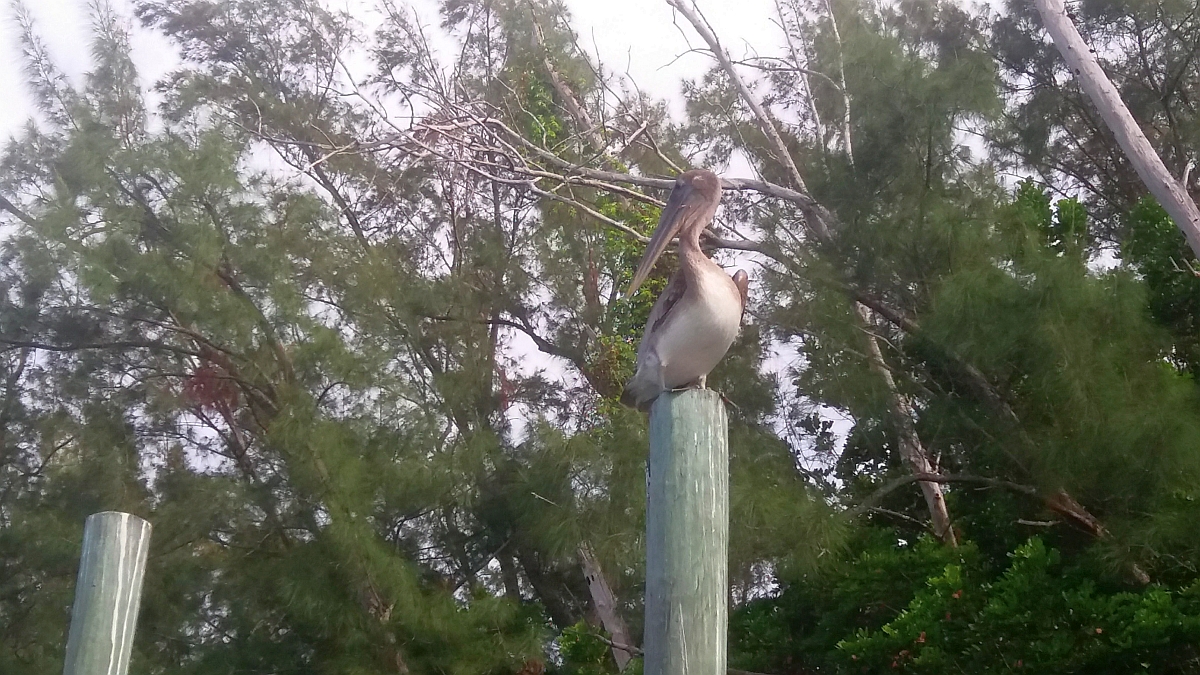 After 90 minutes we stop for a rest on a small beach called Beer Can Island. We walk through the surf around the headland to see the views across the inlet and enjoy the cooling water on our feet. I don't enjoy the cooling water as much as some as it contains jellyfish and one of them takes a liking to my leg. I've never been stung before. It's a bit like a really bad nettle sting and is painful for a while, but gradually eases.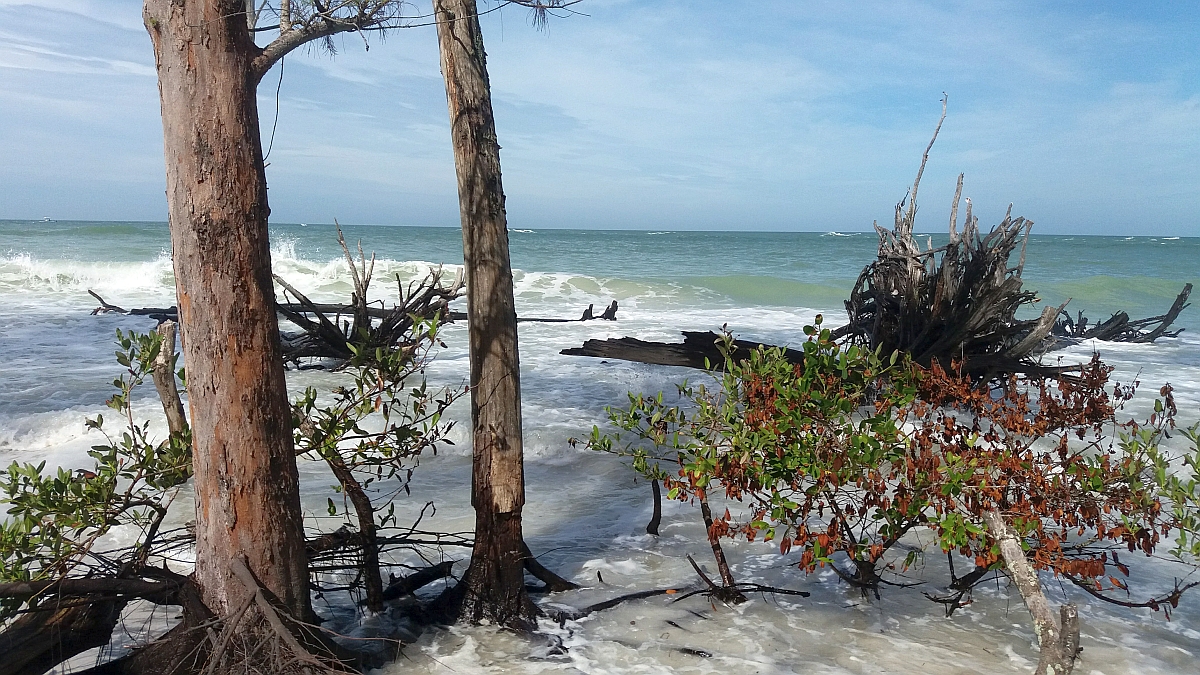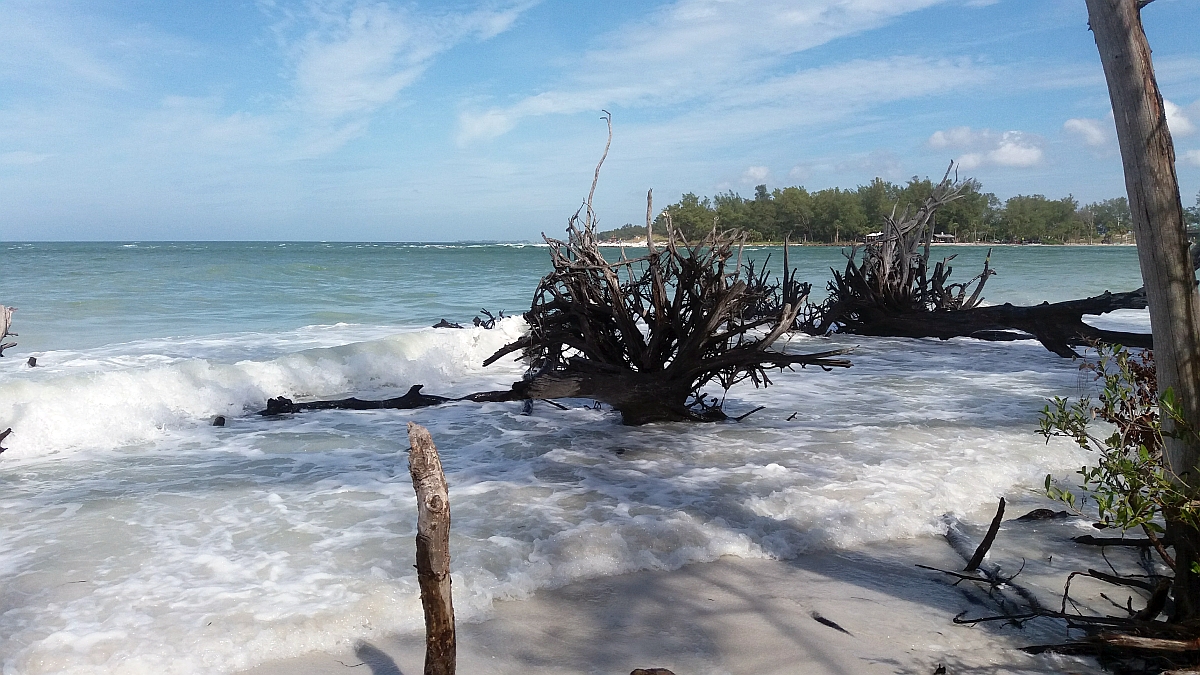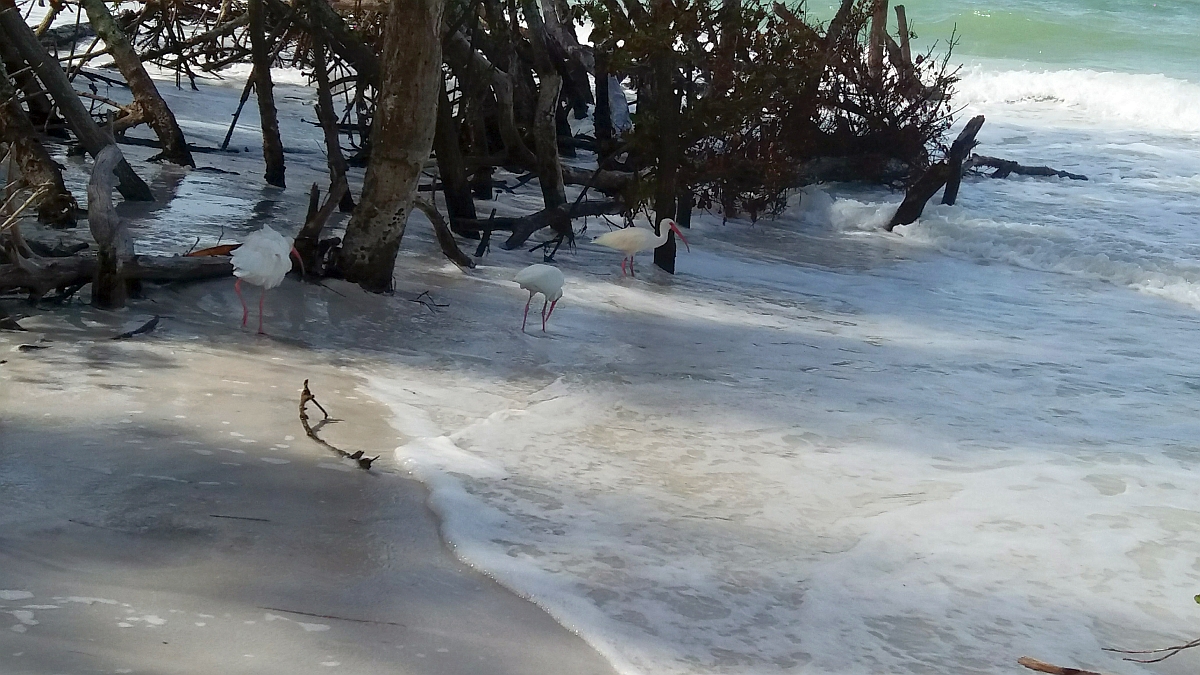 Cary took photos as we went along as well and we downloaded them later.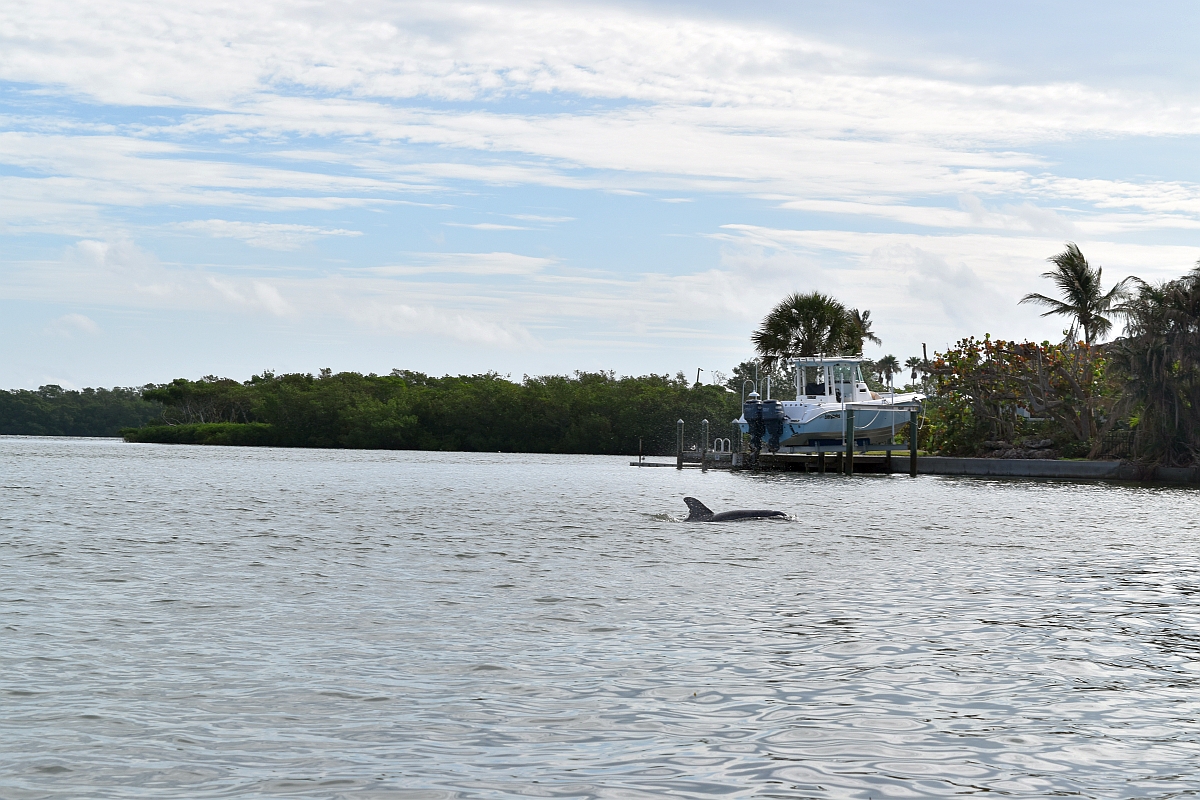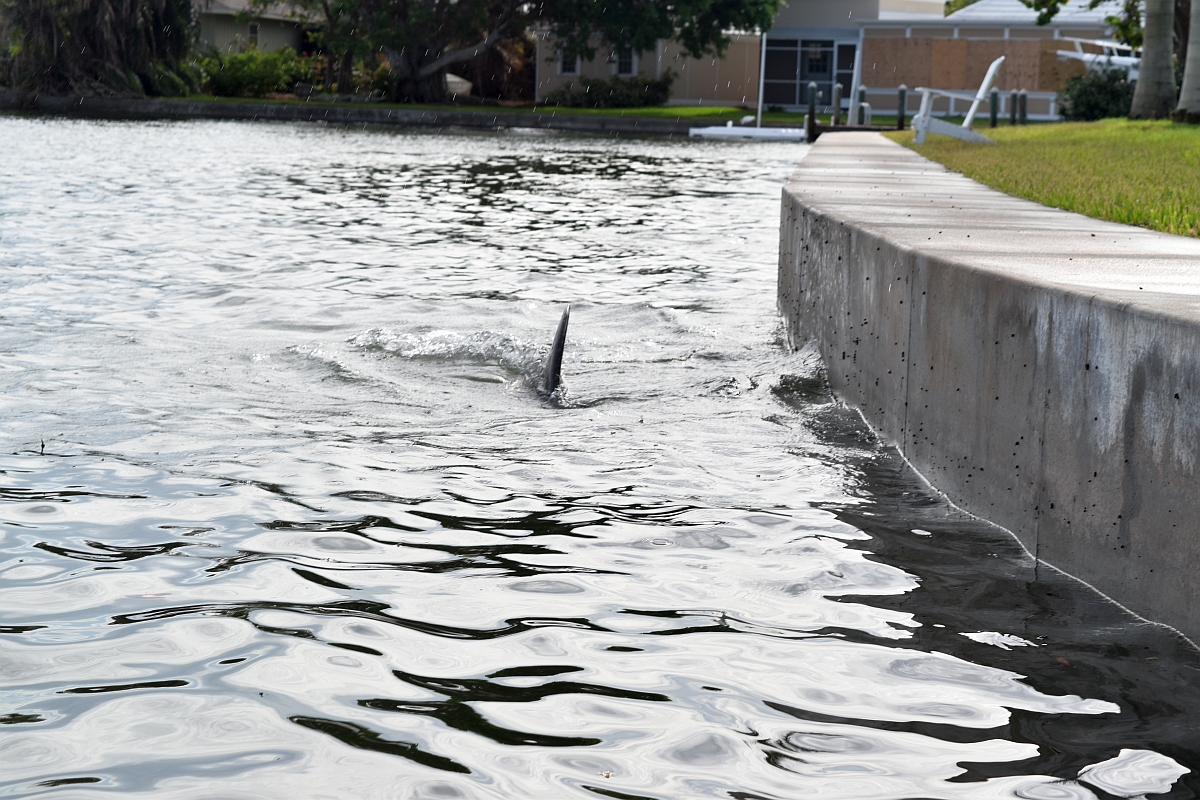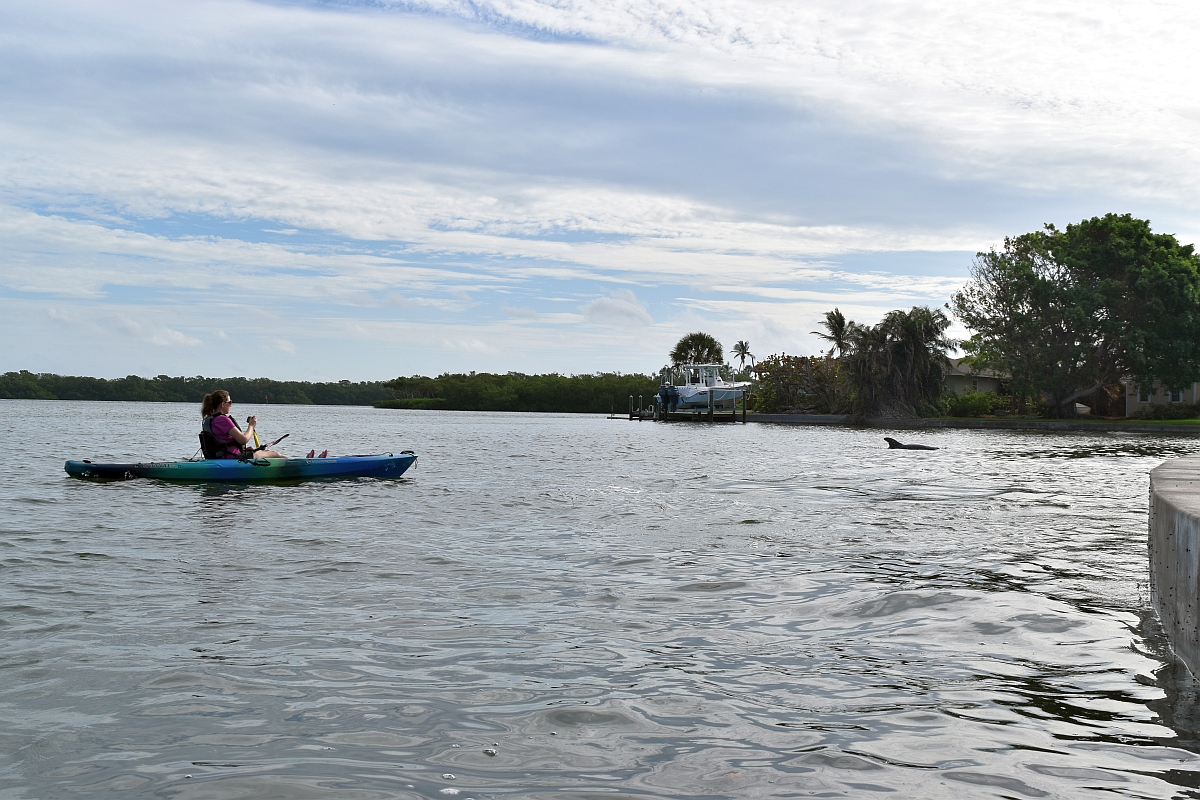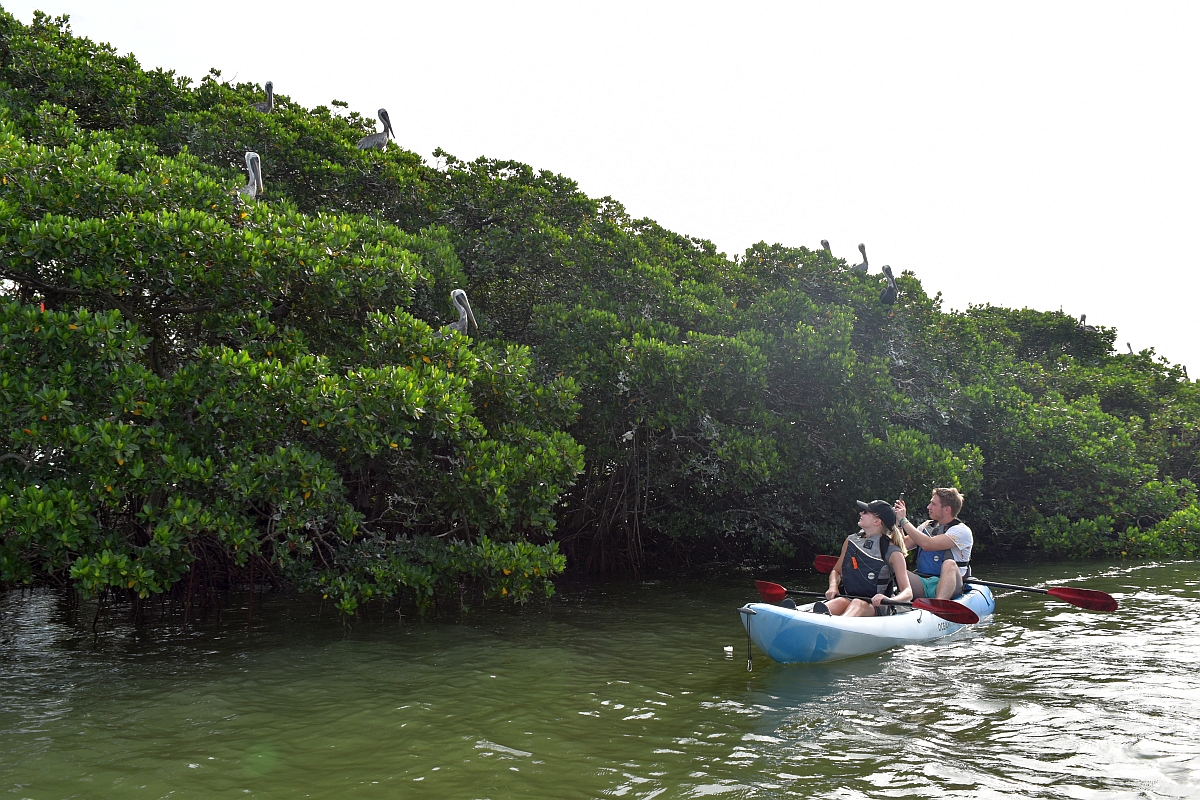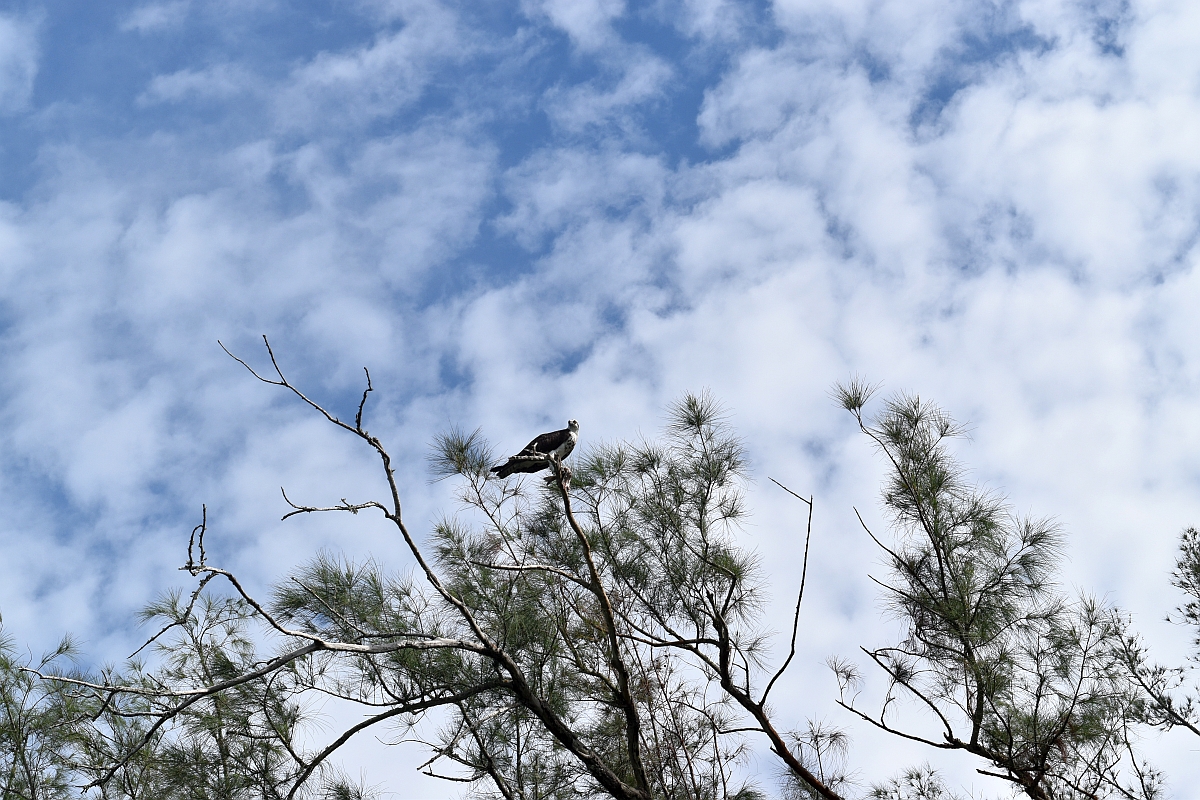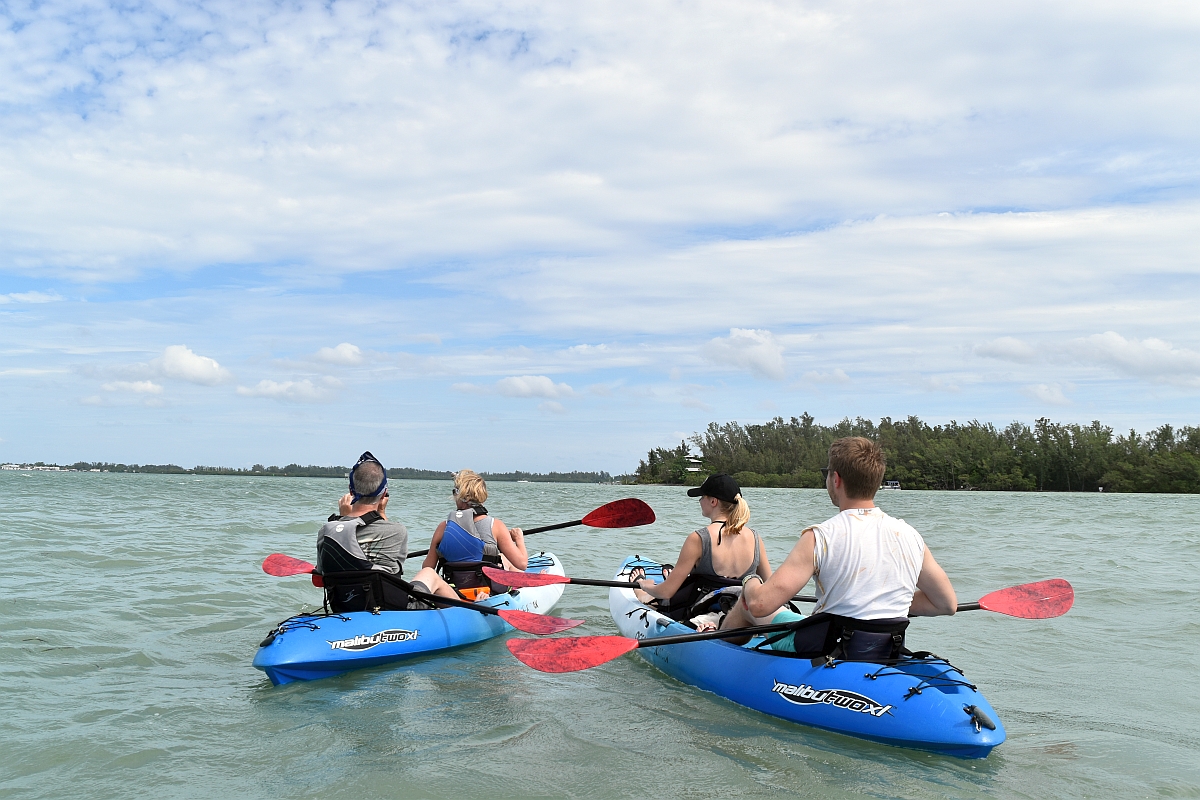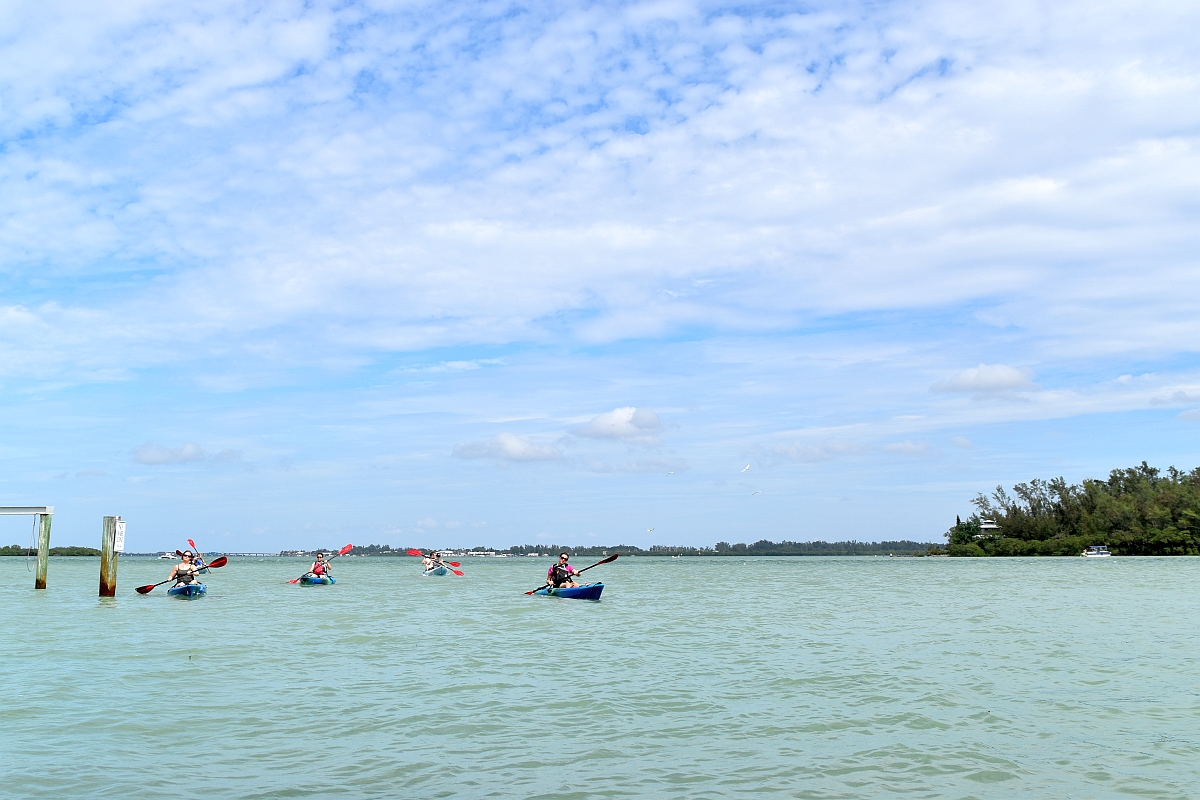 Along the way Cary found this little beauty.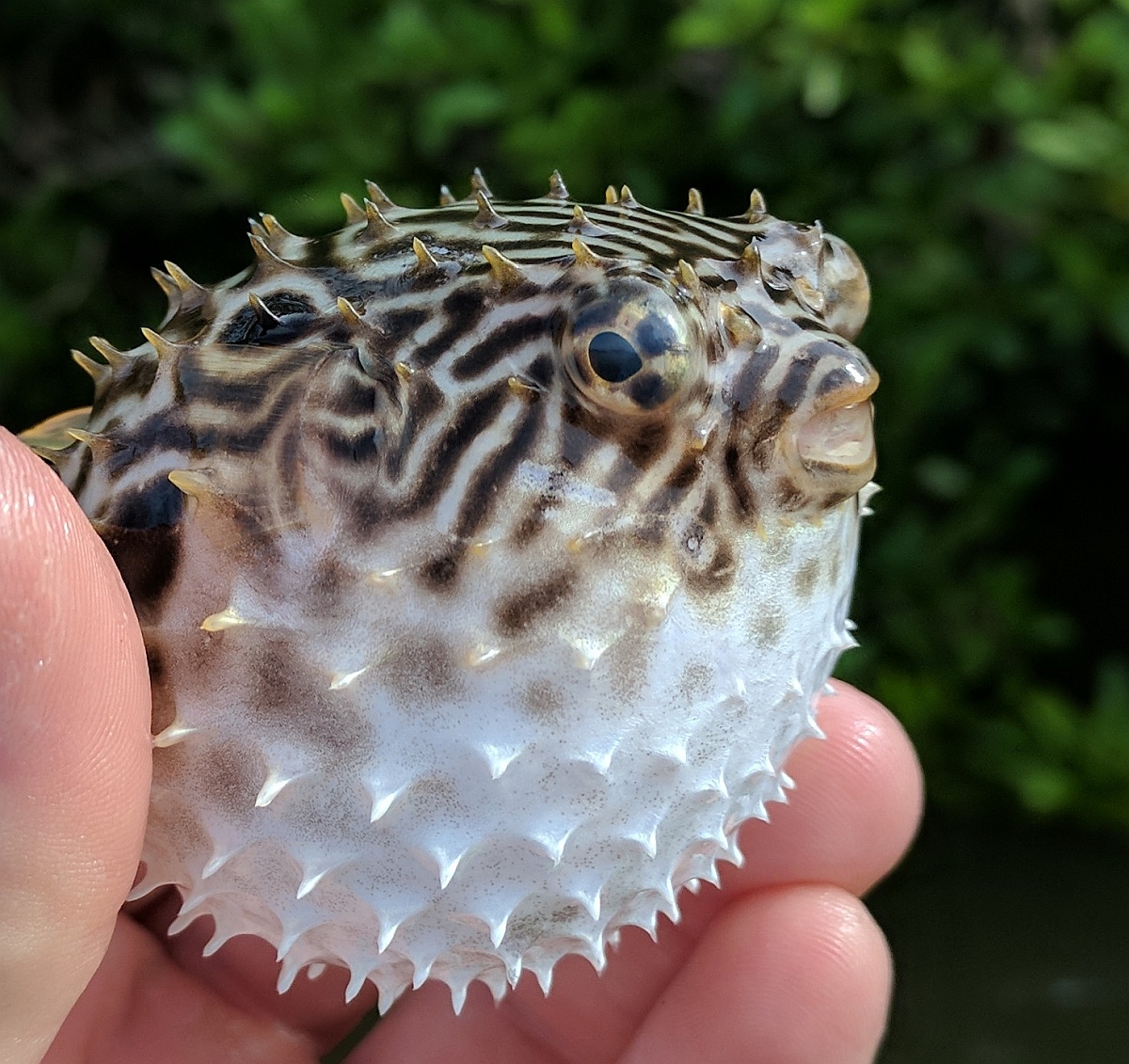 The paddle back across the inlet was quite hard going against the wind and the sea was a bit choppy. All told we were out for nearly 4 hours and had a great time. Charlie particularly enjoyed it.
Back at the villa we have a lunch of tomato, mozarella and basil with bread and crisps followed by some of the desserts we brought home last night.
After lunch Charlie decides to go to the beach for a swim while the rest of us go for a walk to see the little inlets at the end of the road. Strangely many of the roads are flooded. I say 'strangely' because there has been no rain. It seems that the unusually high tides have backed up into the storm drains causing them to flood and making many roads impassable.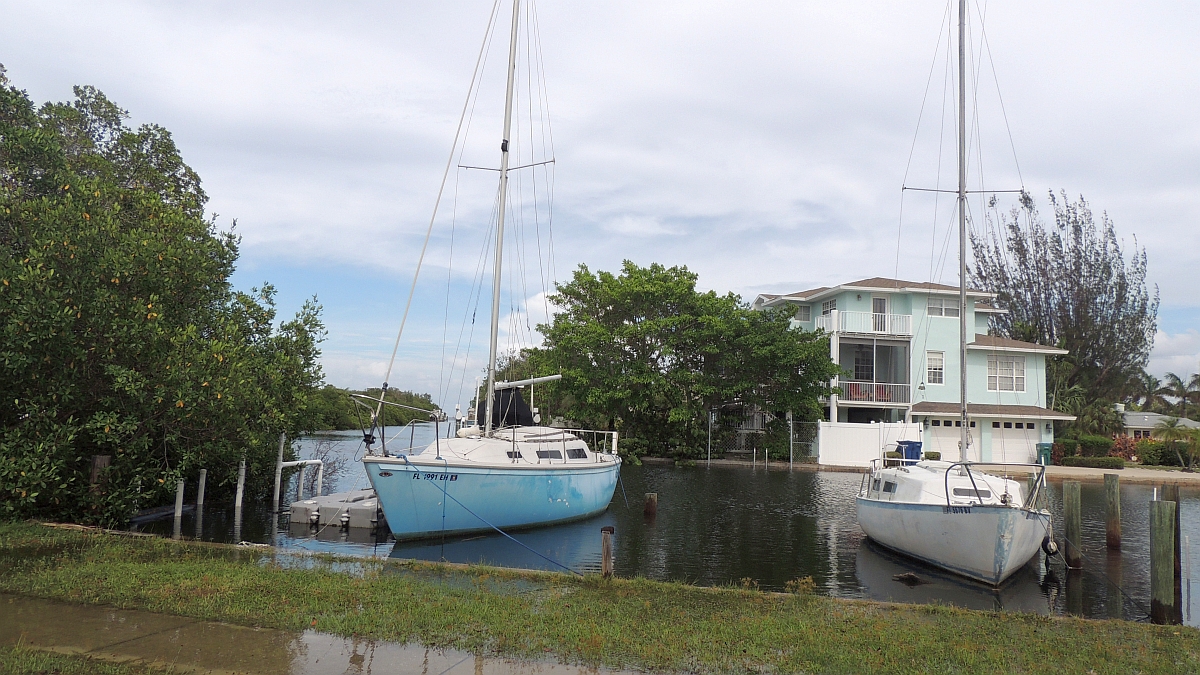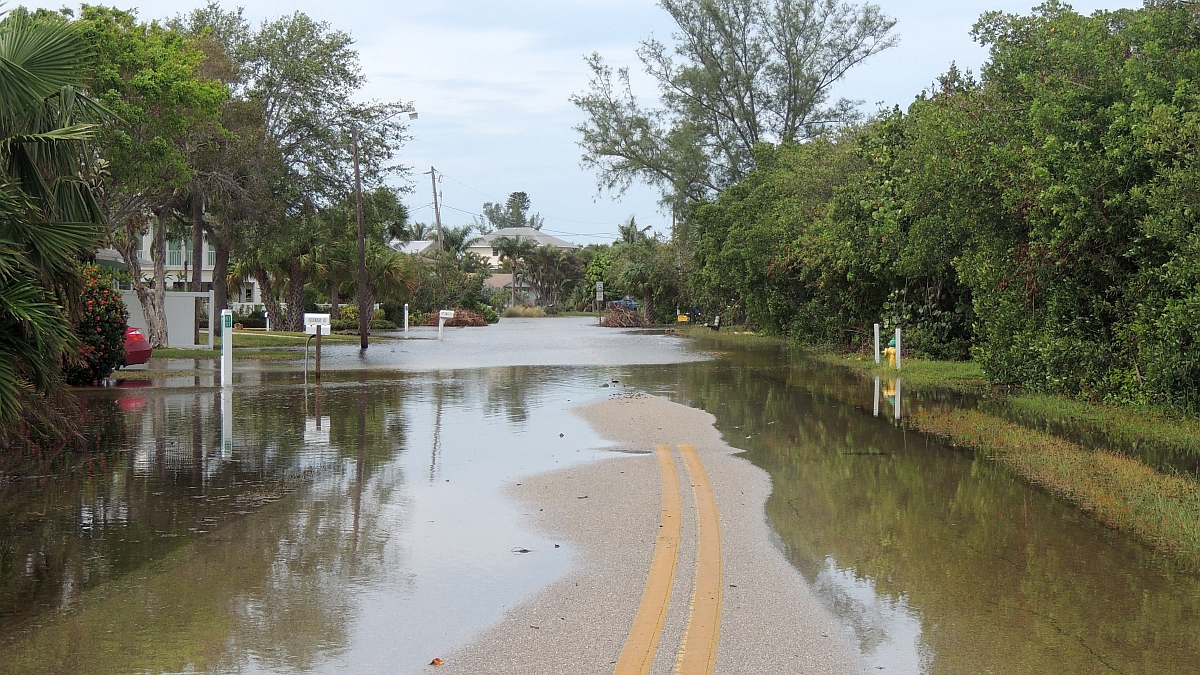 We walk back and pick up the car and drive to the Rod and Reel Pier for a look around.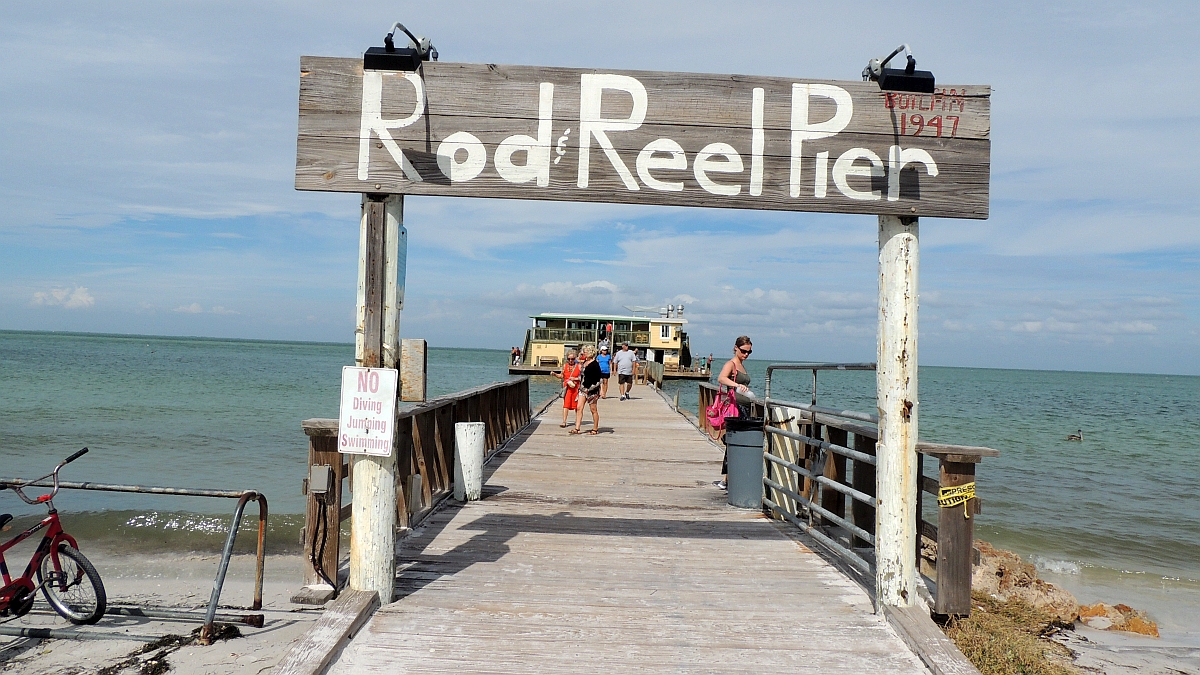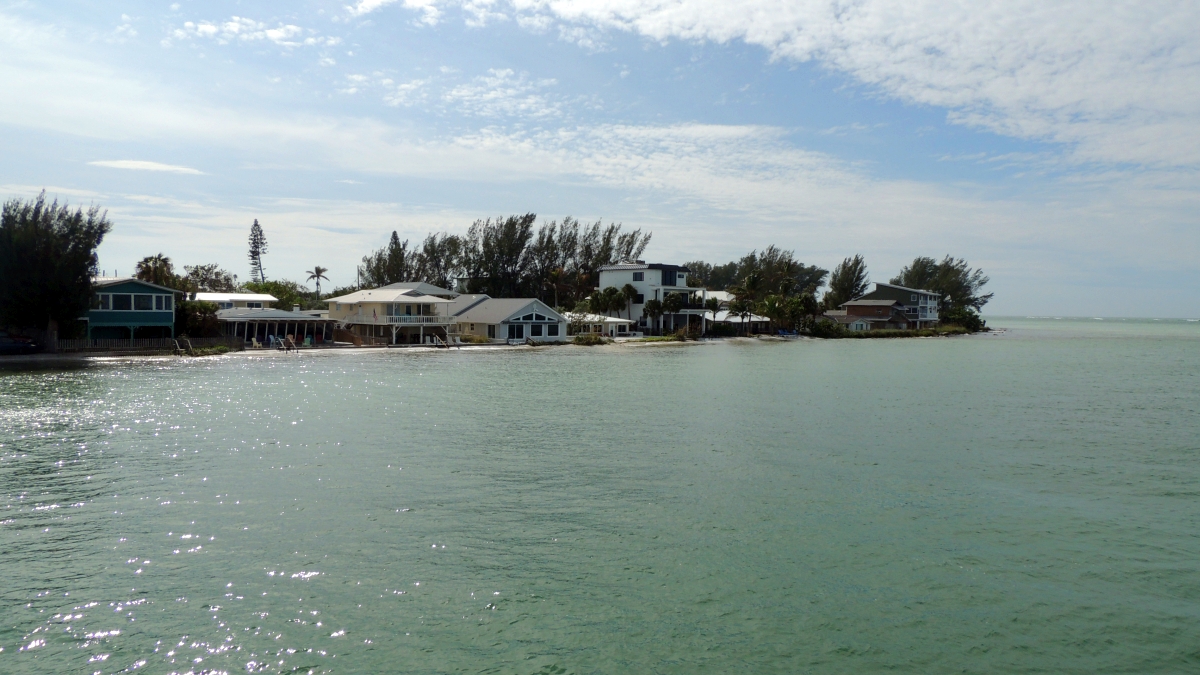 We decide it would be nice to take a longer drive down to Siesta Key, so we swing by the beach to pick up Charlie. Unfortunately he's had a run in with a jellyfish as well. Being a big girly, he needs medication to help his baddy arm, so we stop at a pharmacy to get some cream. Some people don't make a big fuss when they're stung by jellyfish. To be fair, his sting looks considerably worse than mine with large raised areas on his arm. It takes a good couple of hours before it starts to return to normal.
We stop for a look round at Coquina Beach before carrying on to Sarasota and then Siesta Key.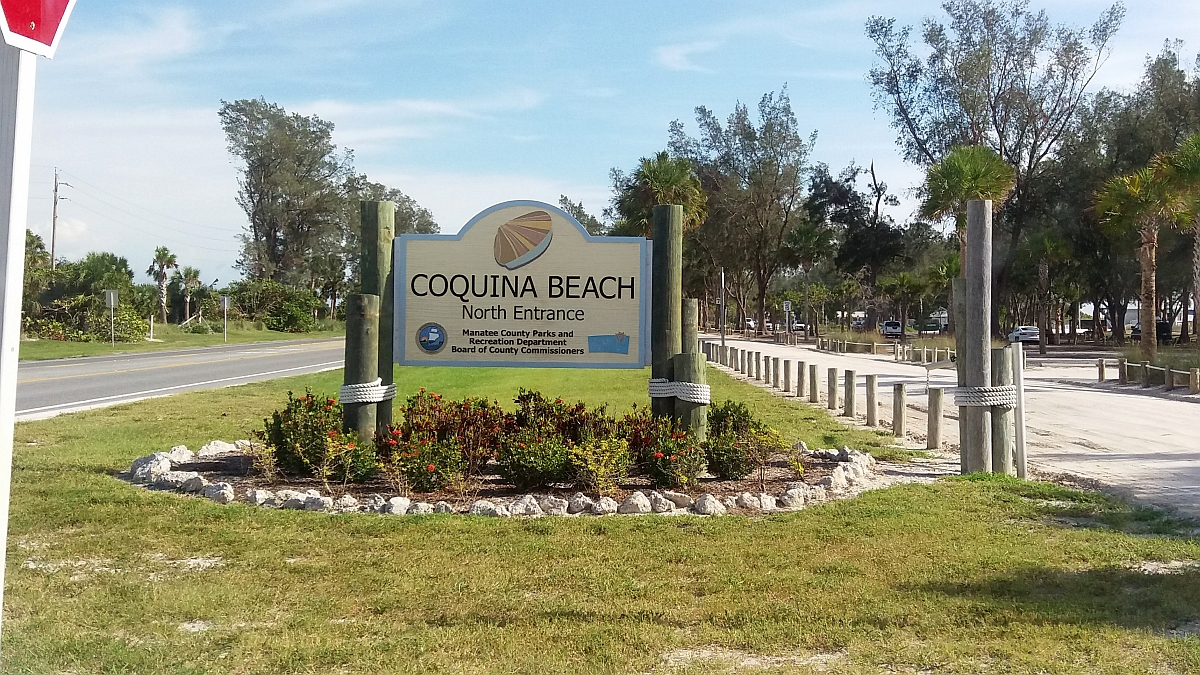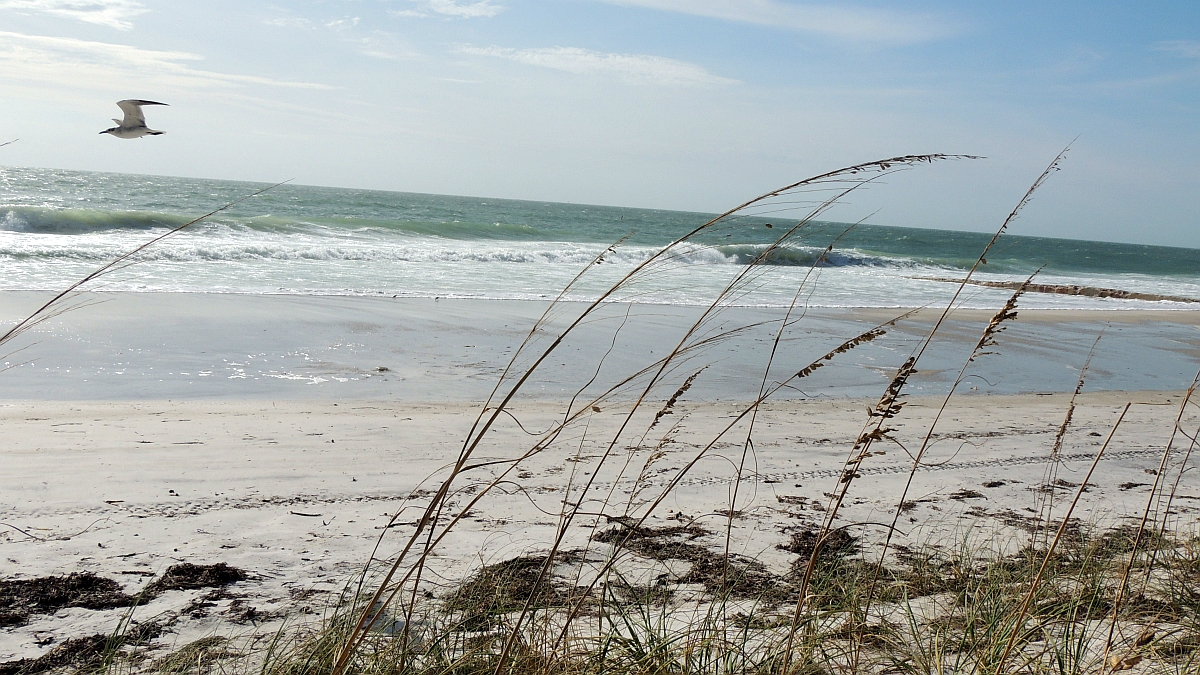 We all really enjoy the drive although I don't think Siesta Key is looking its best as it's flooded back to the boardwalk. I presume this is again due to the high tides.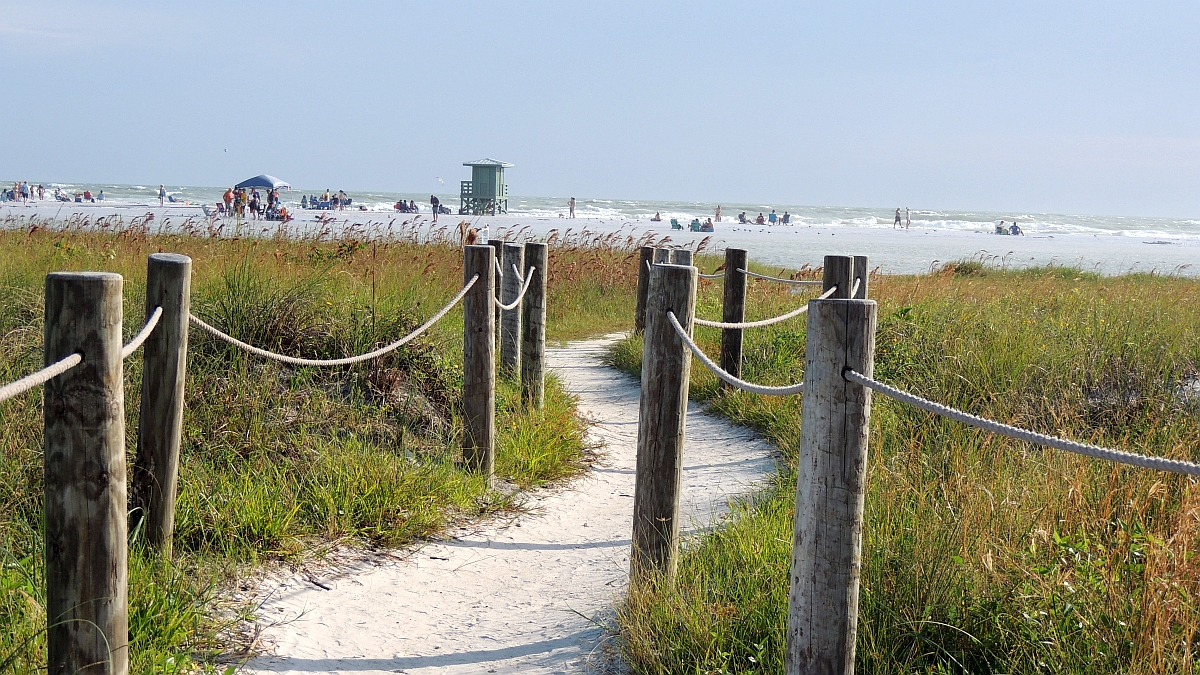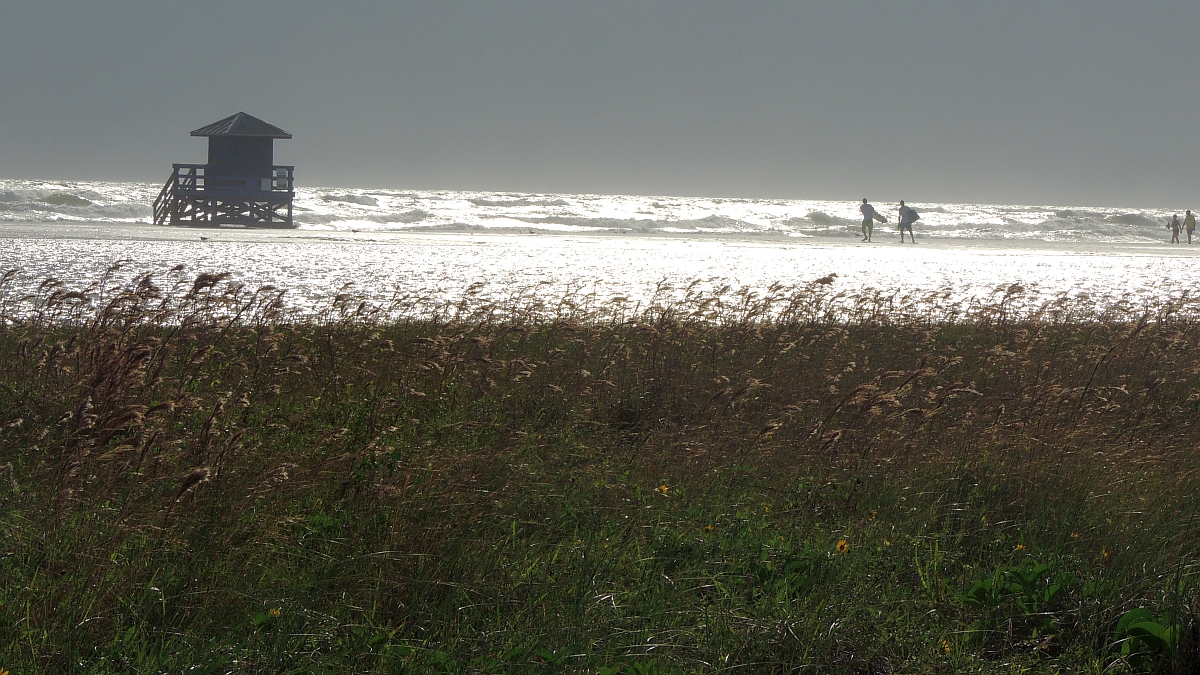 We drive back to the villa at 6.30 pm and shower before we start preparing the food for a BBQ. We have some large lumps of steak along with jacket potatoes, bread and many salad items. The intention is to eat at the table in the outside kitchen next to the pool, but it's a very humid evening and we decide to use the top table on the balcony as there's a bit more breeze. Even then we give up after the main course and move inside to eat dessert which is coconut cream pie. I'm not usually a big coconut fan, but there's something about coconut cream pie that I really like.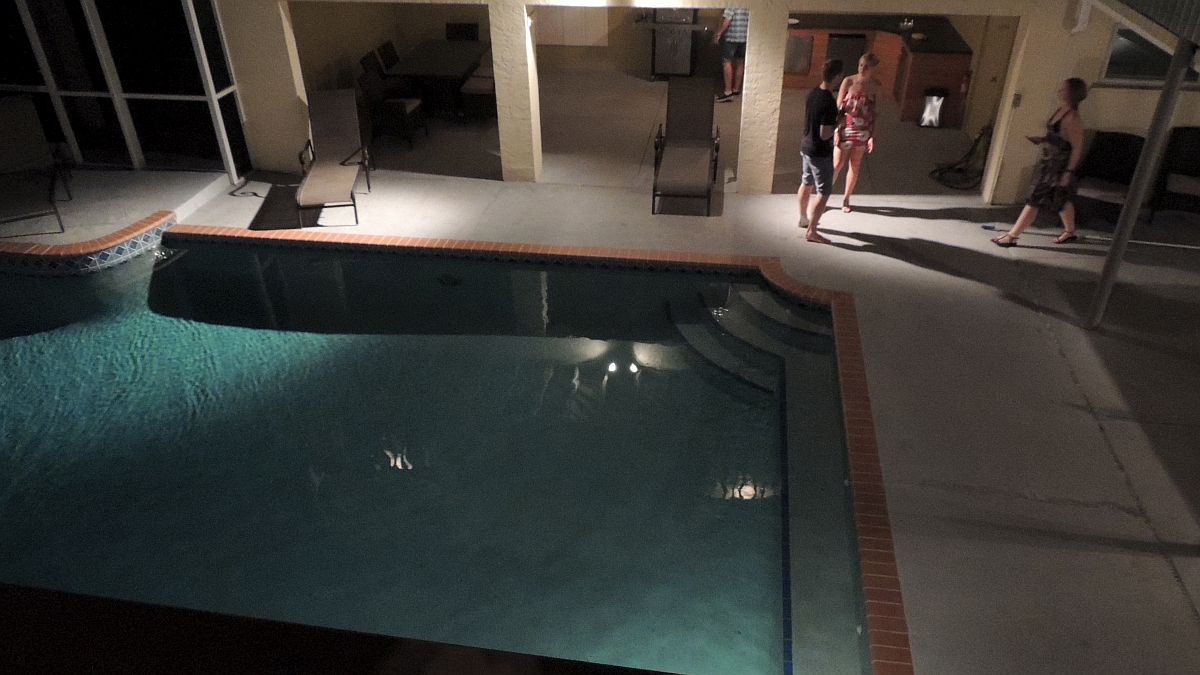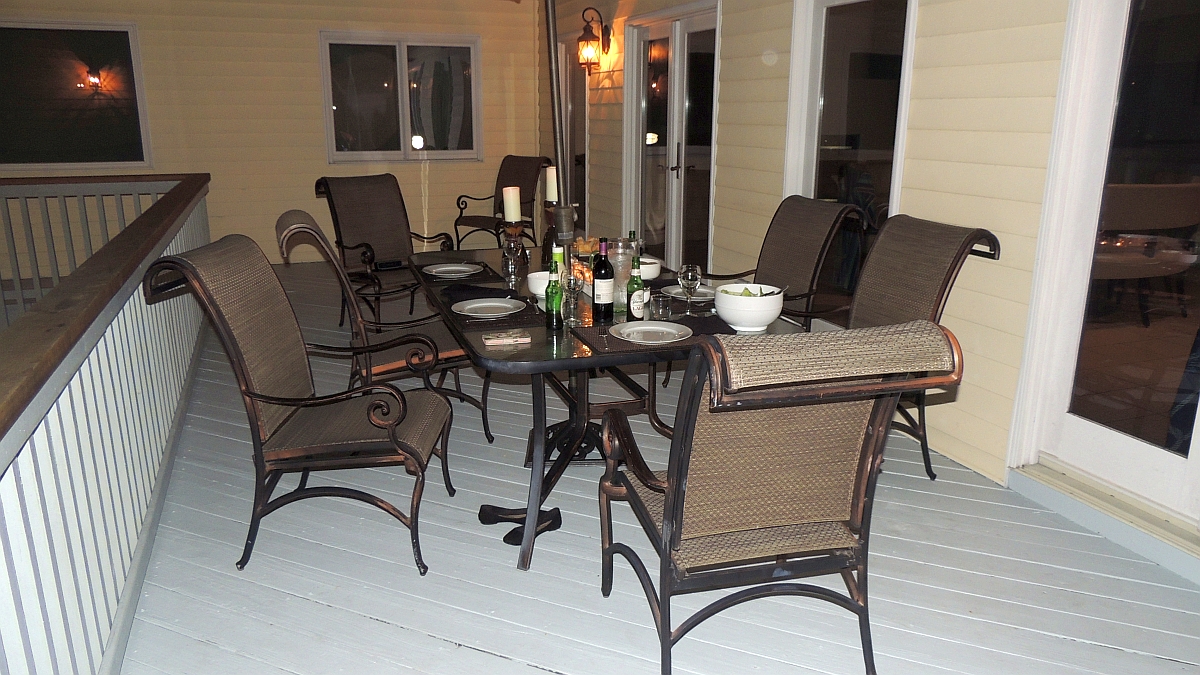 So, no rain again today. Luck is on our side. Bed at 11.45 pm after a few drinks whilst listening to music in the living room.
Day 3 video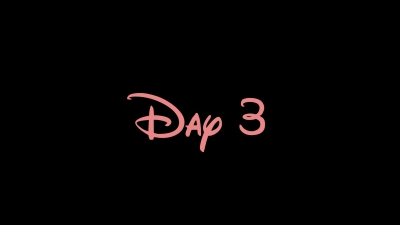 [OCTOBER 2017 REPORT HOME PAGE]