Day 2 October 2017
Written by Kev
I'm awake at 4.00 am, but snooze until 6.00 am when Tam and I get up. Everyone else is up and about by 7.15am, so we all decide to walk the mile or so to the City Pier to watch the sunrise. There's a couple of flaws in this plan. It's past sunrise by the time we arrive and it's a cloudy morning so you can't see the sun anyway. Still, it's nice and warm.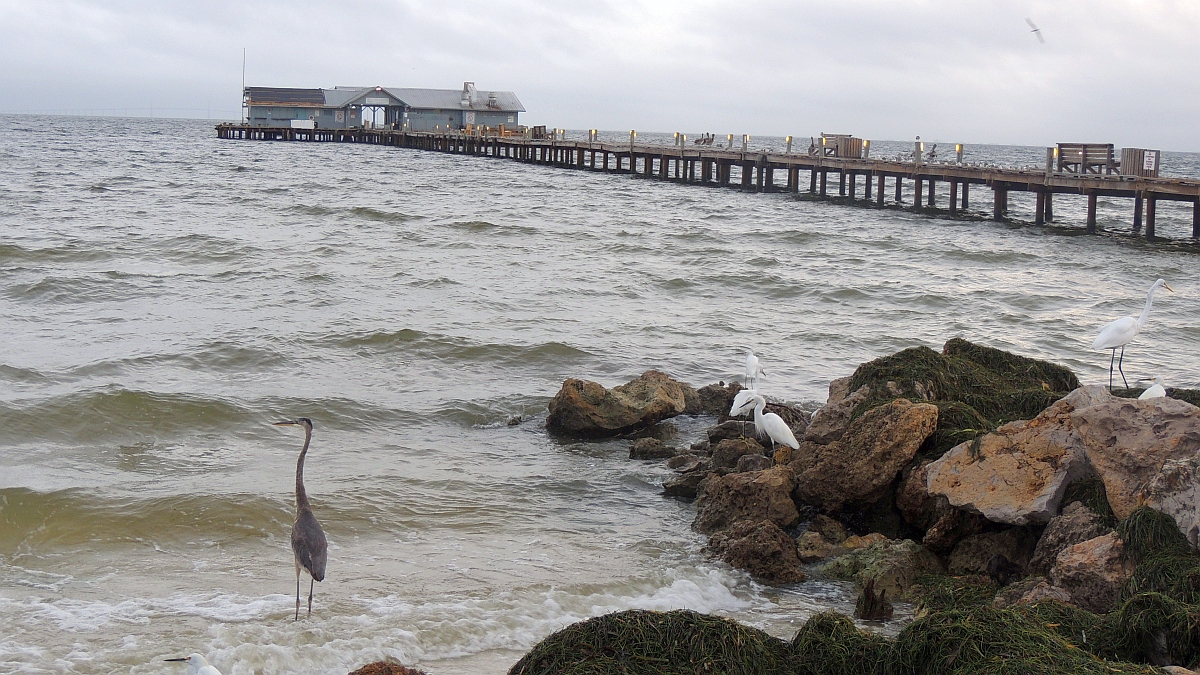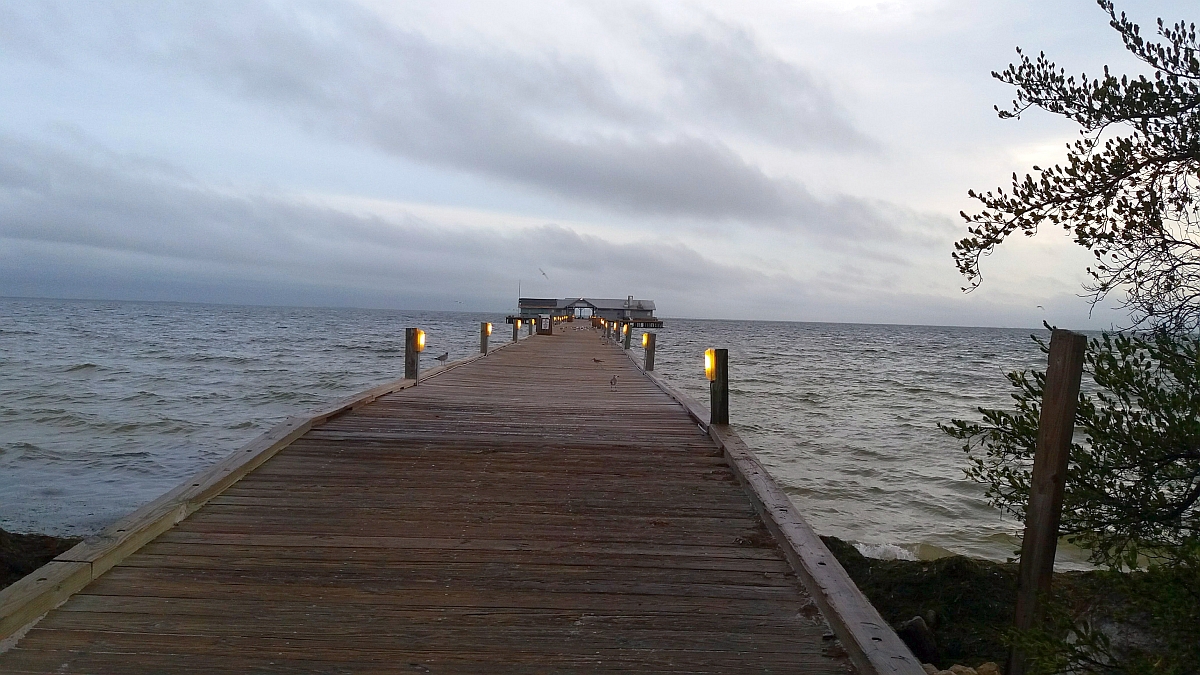 We decide to eat breakfast at a small restaurant and shop called Ginny's and Jane E's. It's a strange and intriguing place full of all sorts of things for sale and many just to look at. My main problem would be how to get a cat house on the plane home. Also the fact that I don't have a cat. To be honest I didn't know there was such a thing as a cat house.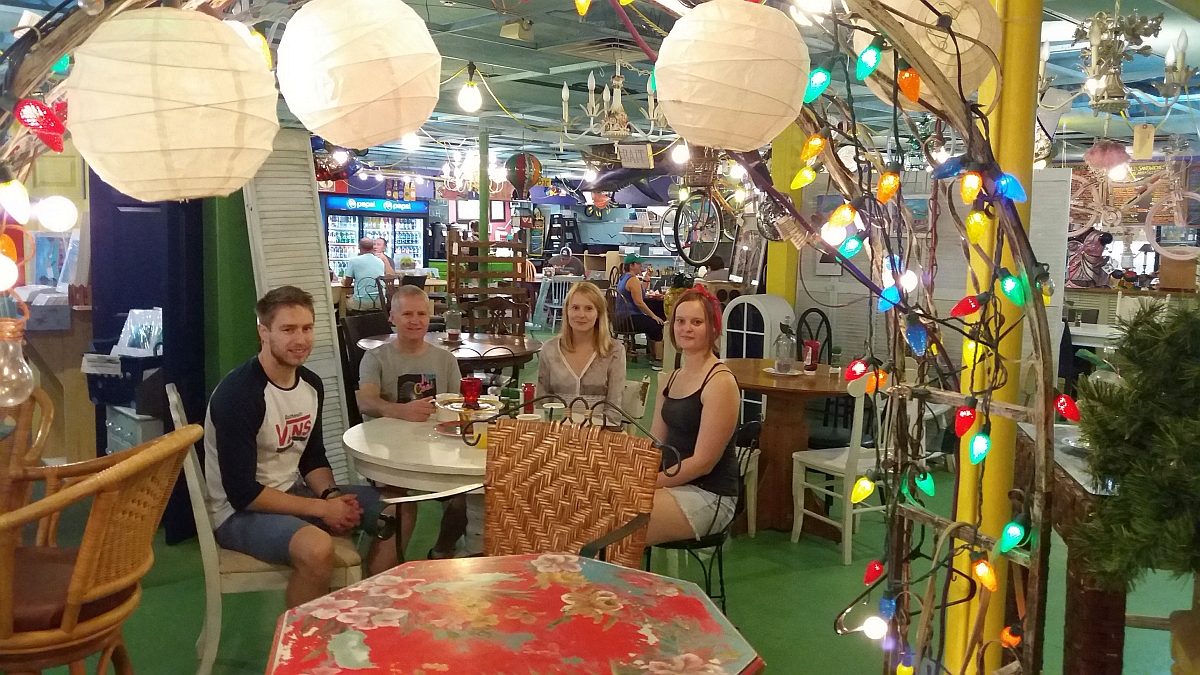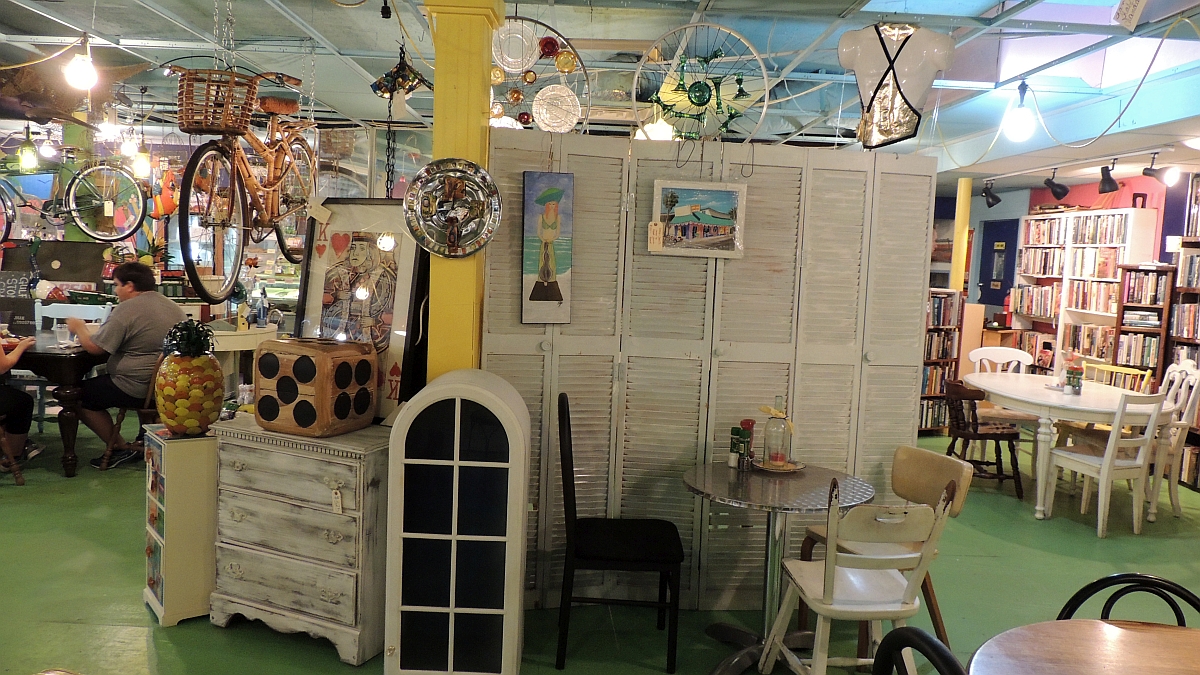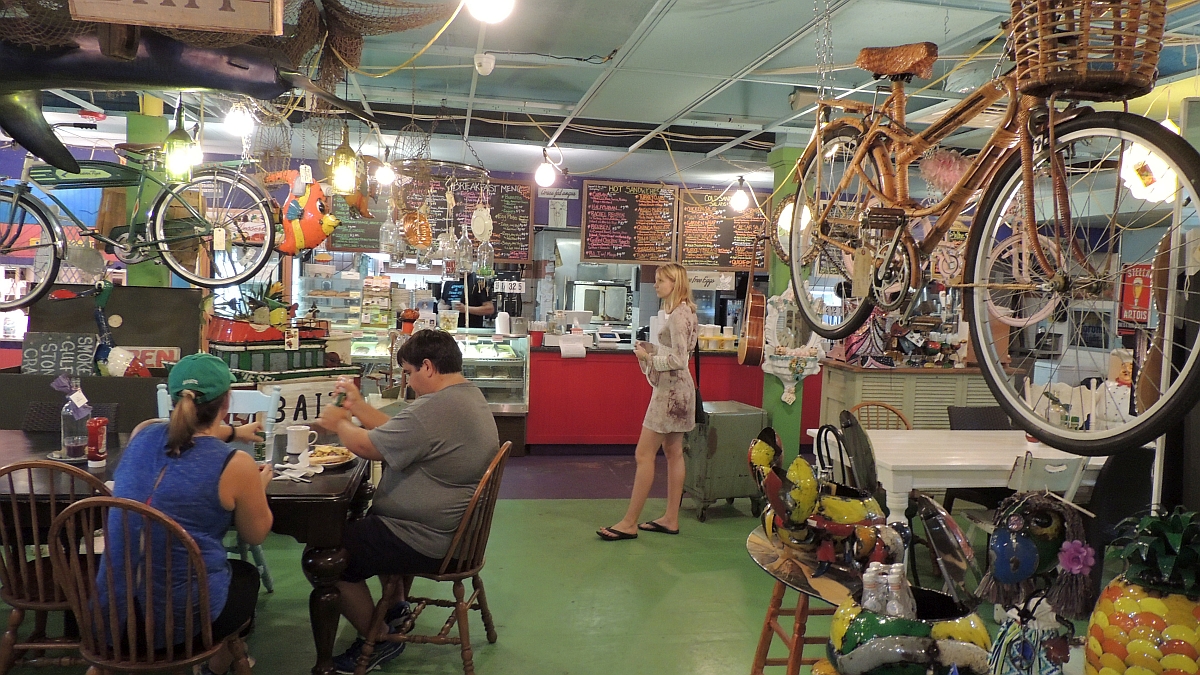 The food is excellent. I have eggs with bacon, toast, onions, mushrooms and cheese.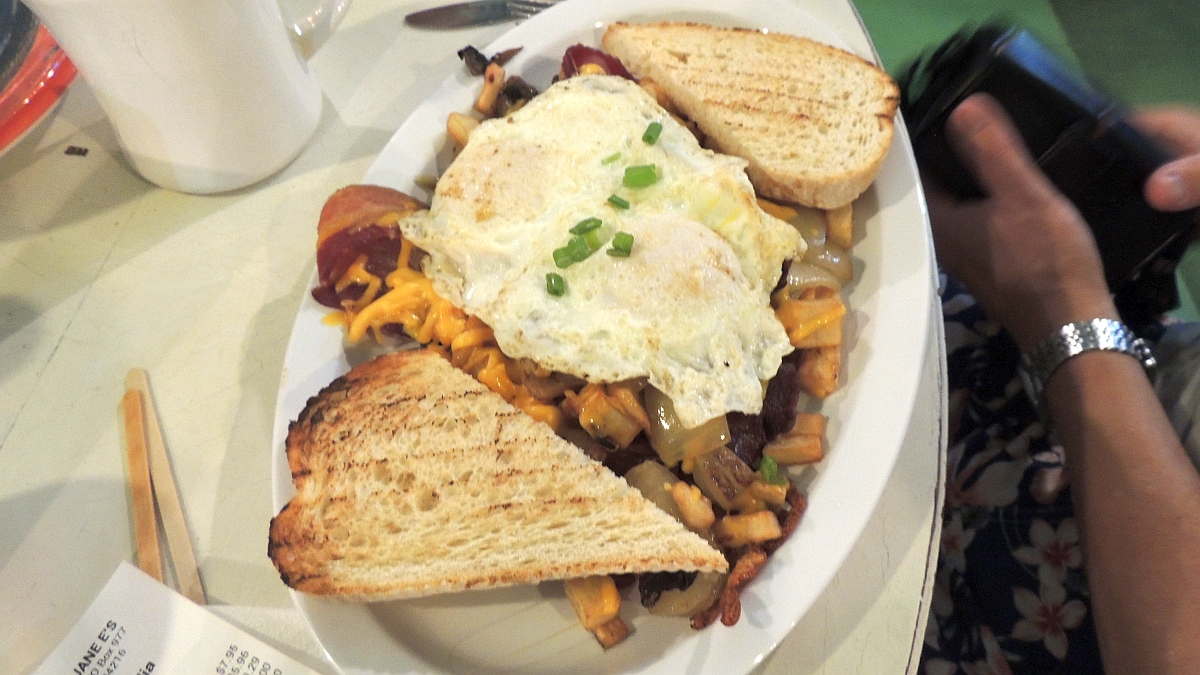 Tam tries this little beauty. It's Creme Brulee French Toast and she drools quite a lot whilst despatching it.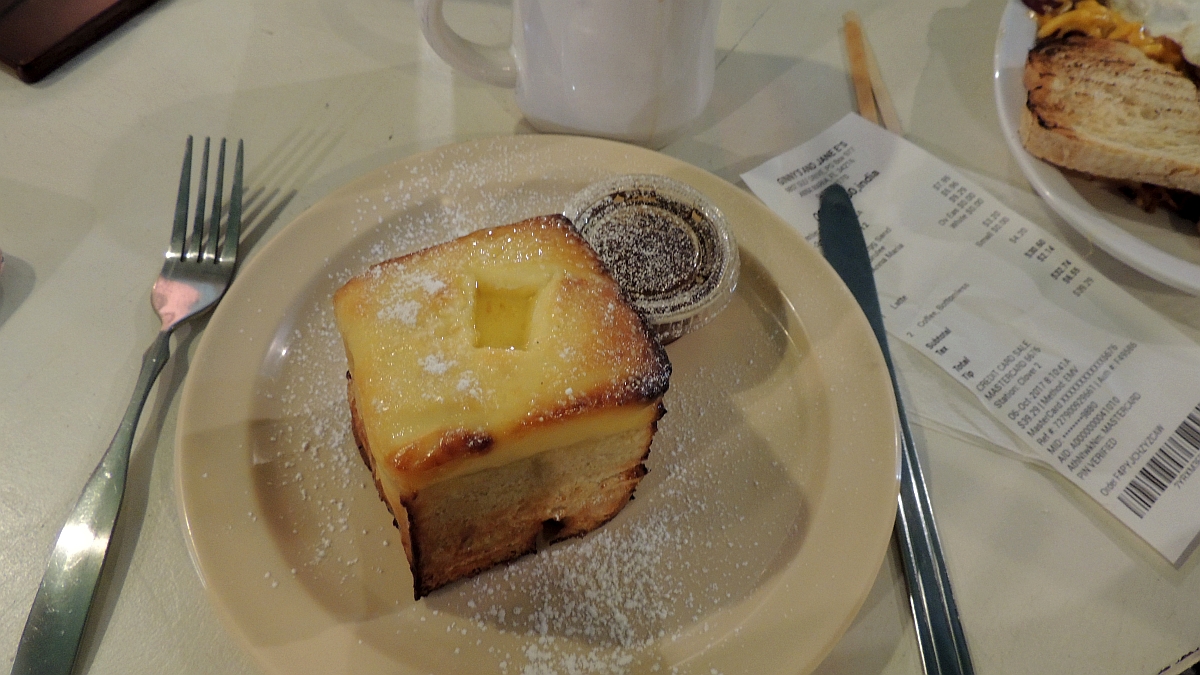 Suitably stuffed we walk back to the house where we pick up the car and Charlie has a go at driving down to Publix where we buy booze and lots of stuff for a BBQ we are going to have tomorrow night. We leave $200 lighter and stop at a liquor store to get rum and a bottle of whisky for Charlie.
Back to the house where we drop off the shopping and get ready for the beach. The house is equipped with everything you want including chairs, sun loungers, beach umbrellas, boogie boards and loads of beach toys. There are also two carts to carry everything.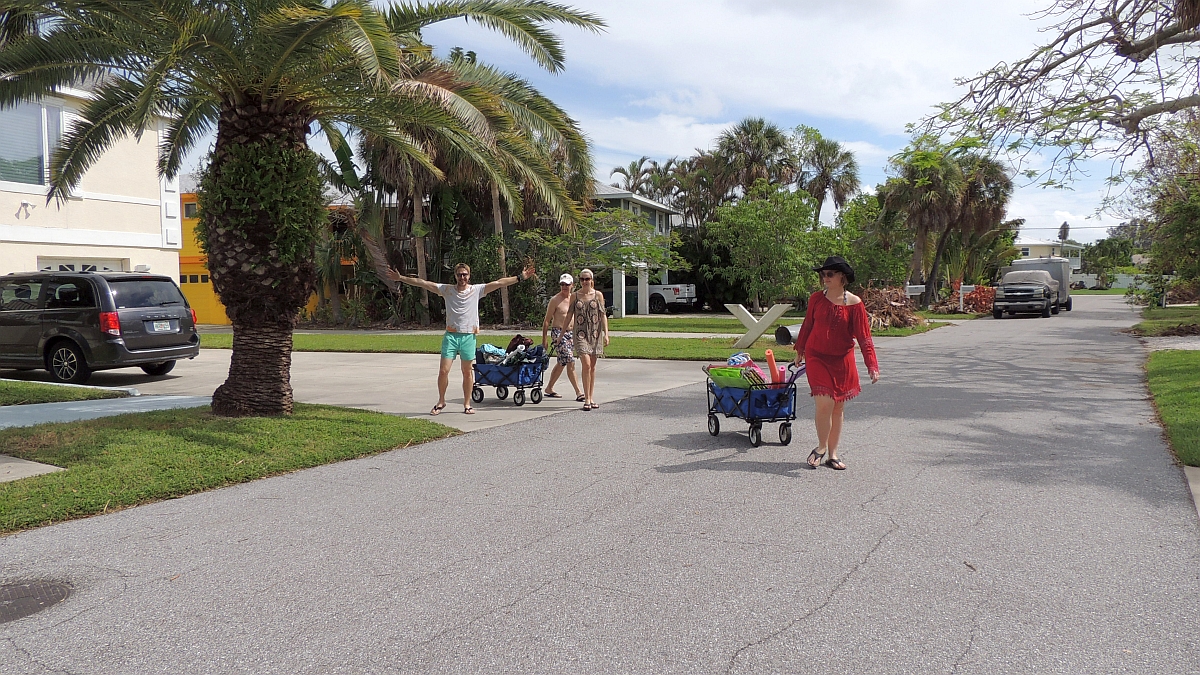 The weather is better than we expected before we left the UK, it's 90°F and quite humid with a mixture of sunshine and white clouds. Given the storms out to sea the Gulf is quite rough. Normally it's like a mill pond, but there are some serious waves today. India gets wiped out by one and loses her sunglasses. Doesn't stop her though and she and Charlie have fun with the boogie boards while Georgia bobs along using a woggle.
At one point Charlie comes out of the surf and I tell him he looks like Daniel Craig. He reckons that's the nicest thing I've ever said to him.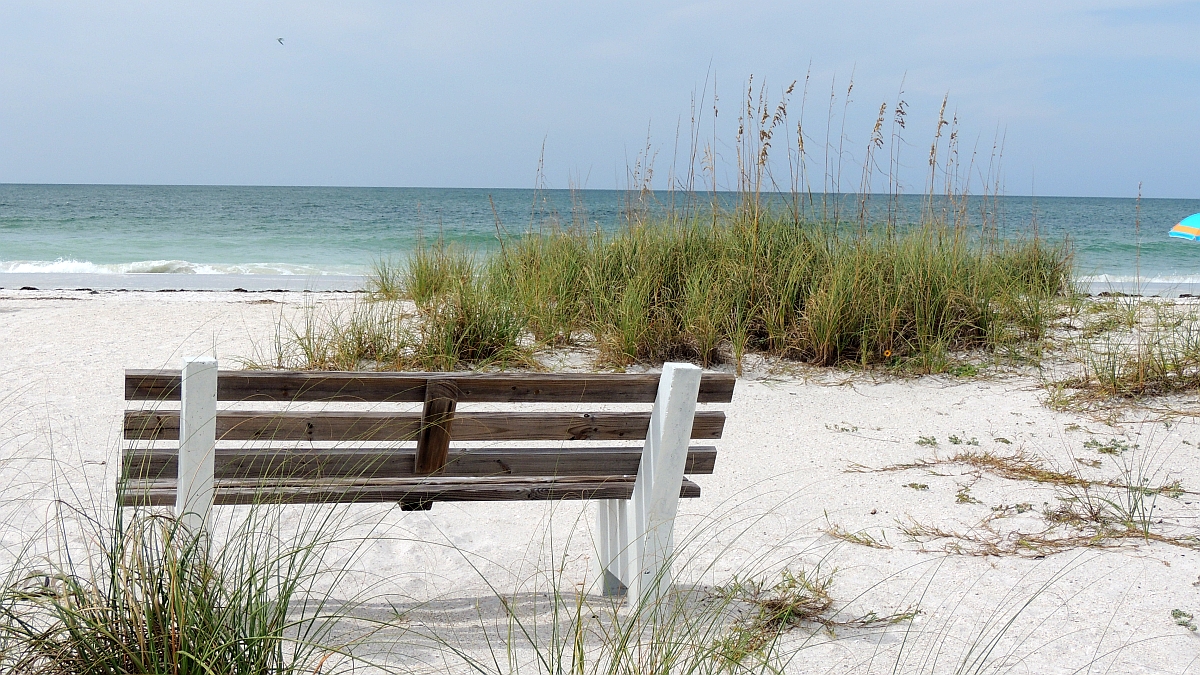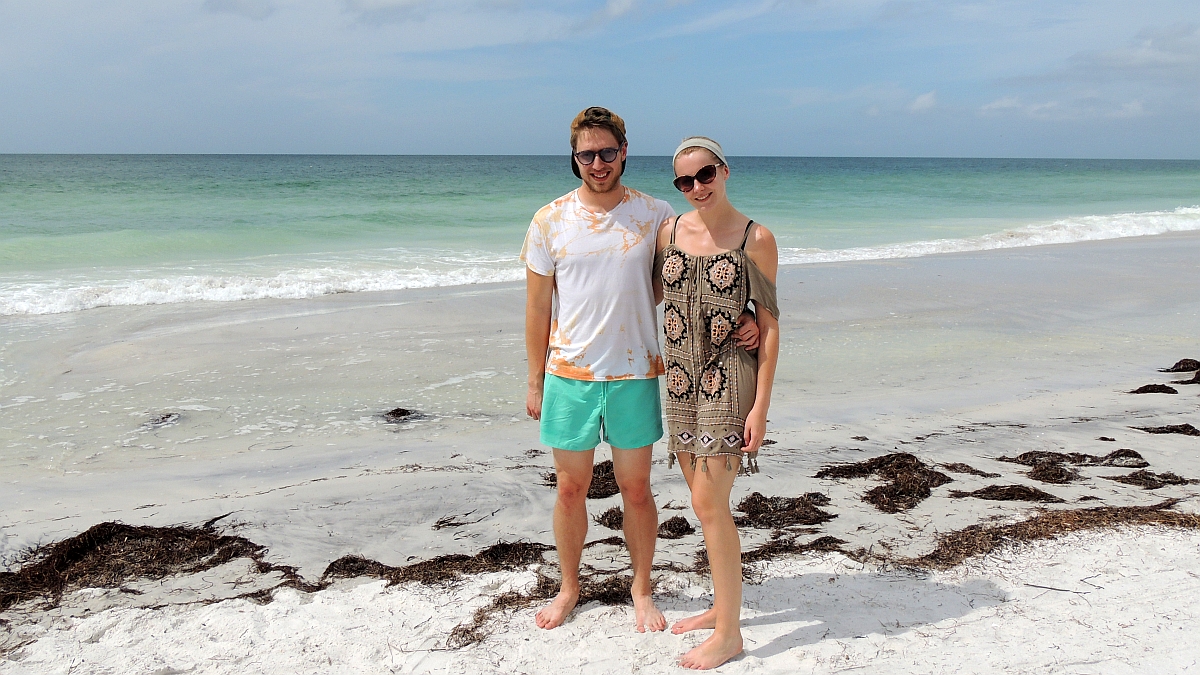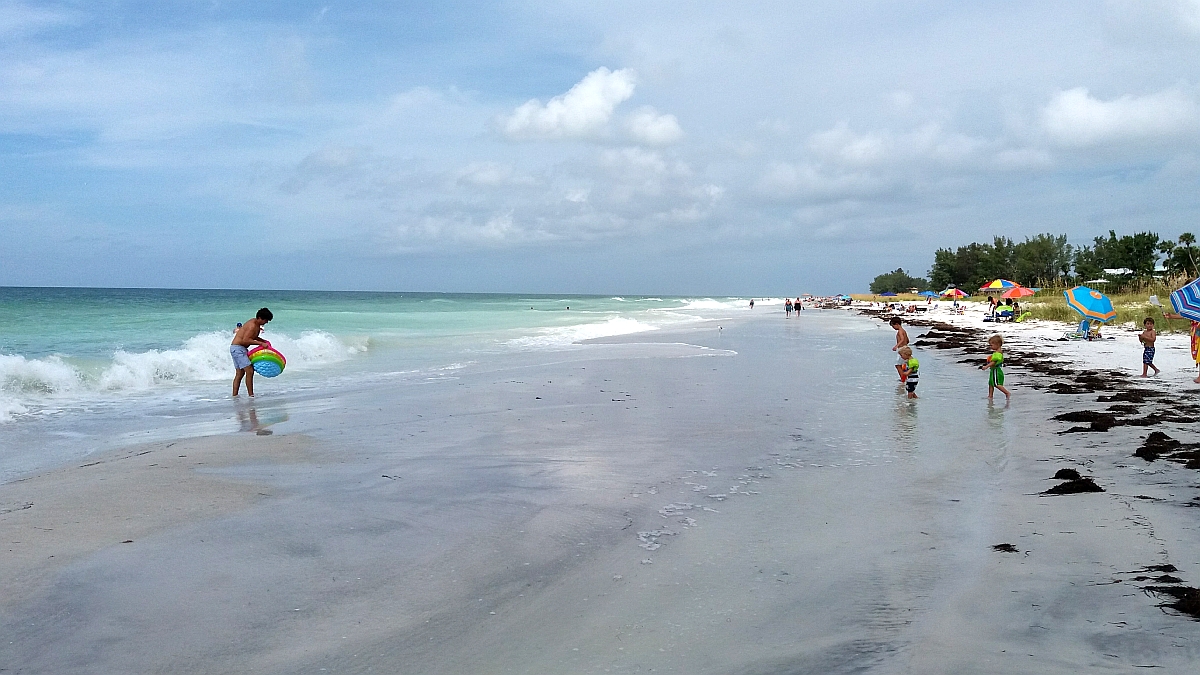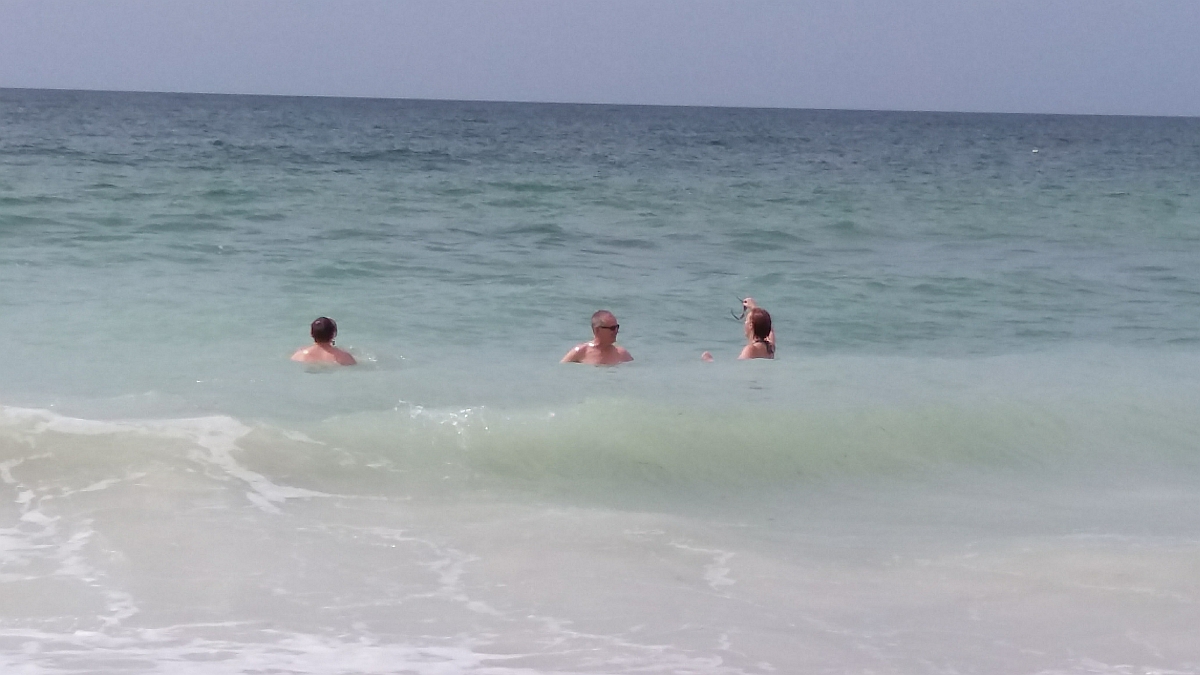 After a couple of hours we go back to the house and spend the rest of the afternoon around the pool with a beer. You know I told you this place has everything? Well, they even have an inflatable volleyball net. It would just be wrong not to try this baby out, so it's me and India v Charlie and Georgia in a hard fought few games. By 'hard fought' I mean me and Inds get well and truly stuffed. They have youth on their side. And skill. And sporting prowess. And stamina. Me and Inds mostly have beer on our side.
India and Georgia also have races the length of the pool on a couple of the inflatables. It's Alligator Georgia versus Turtle India. A truly epic battle of the Titans only settled when India falls off the turtle laughing.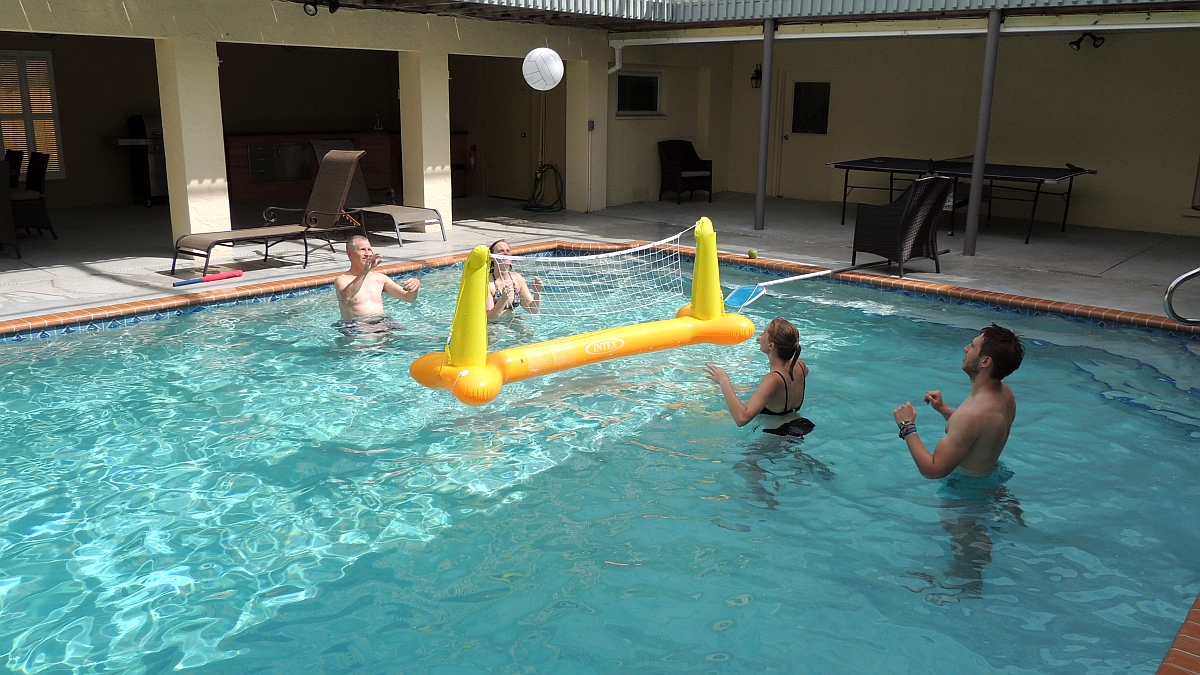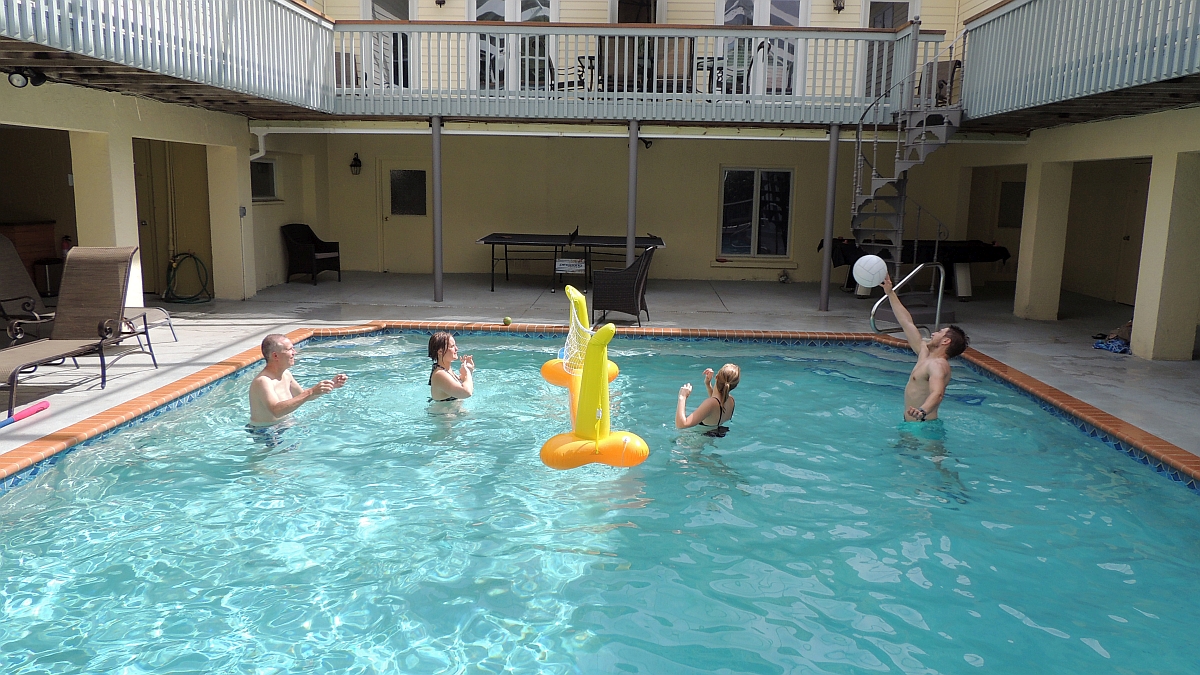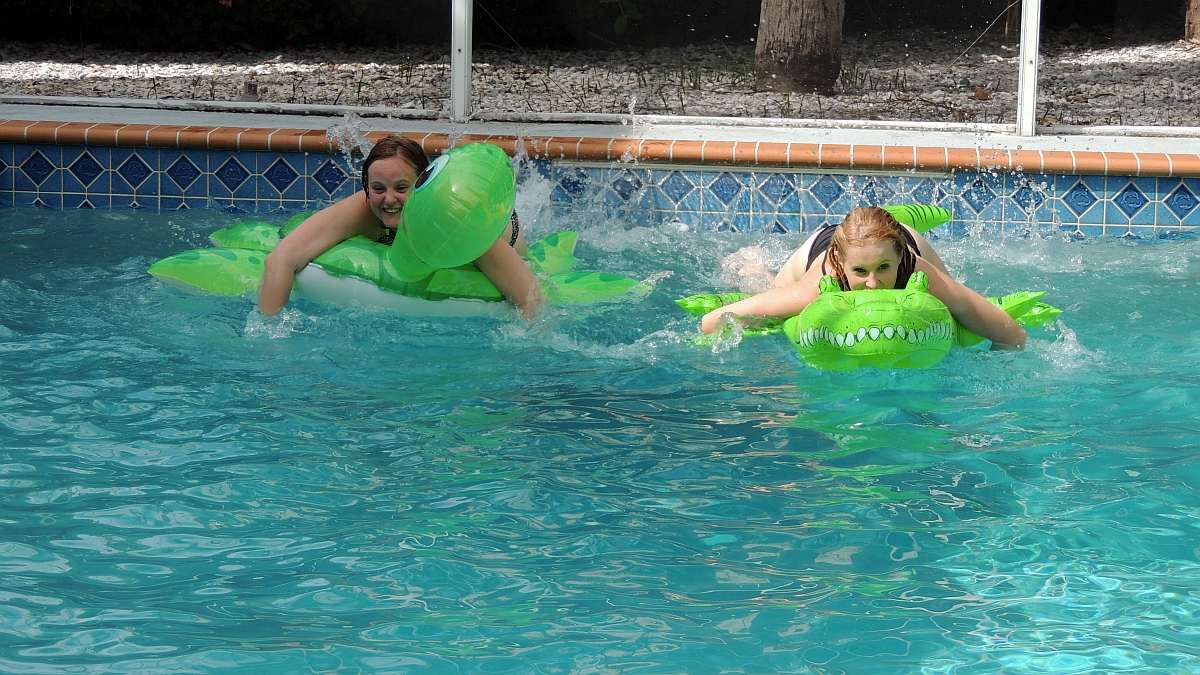 Georgia is very proud of her floating beer holder.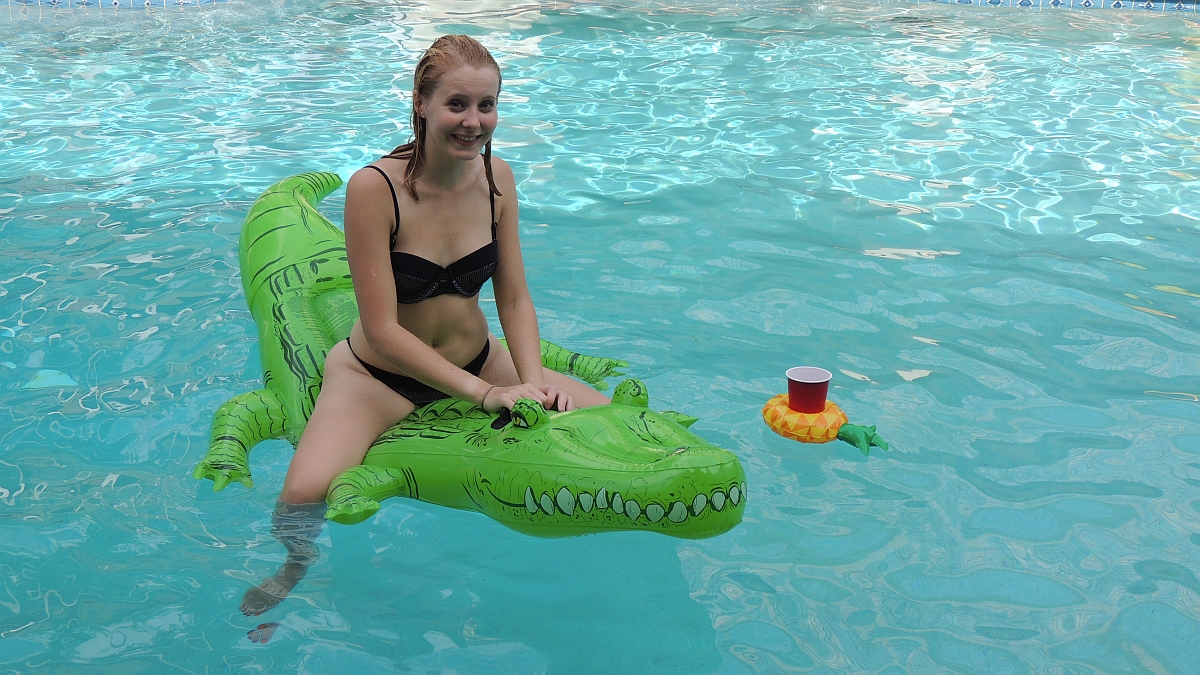 Here are some photos of our rather lovely accommodation.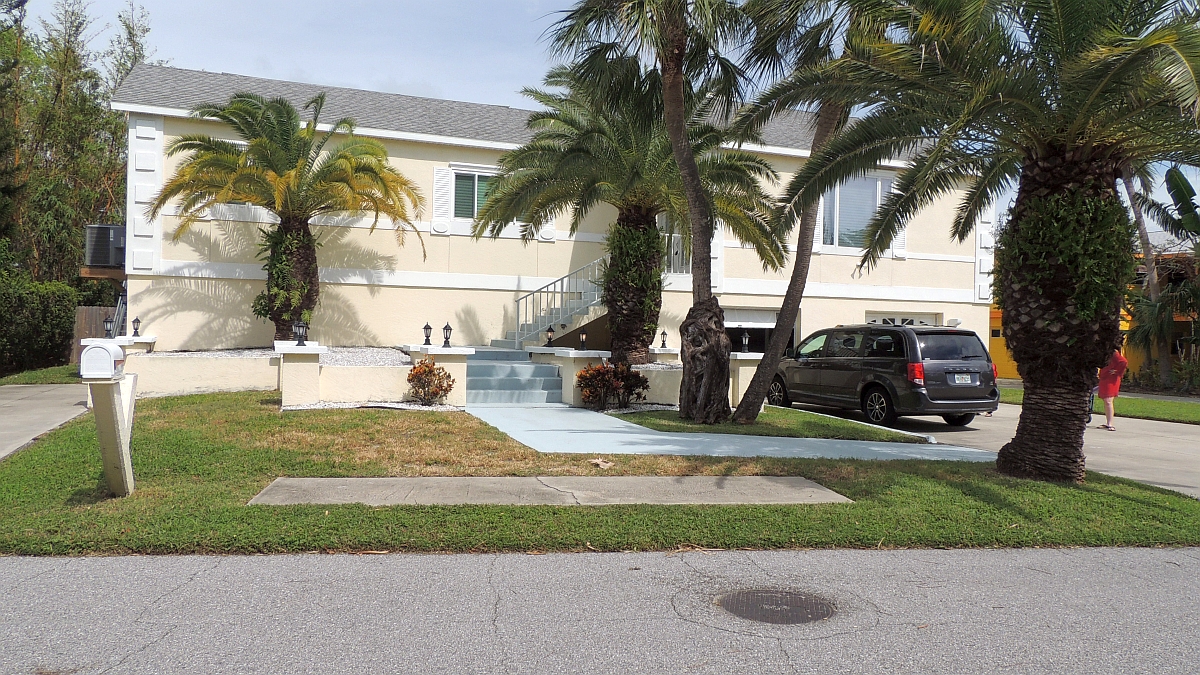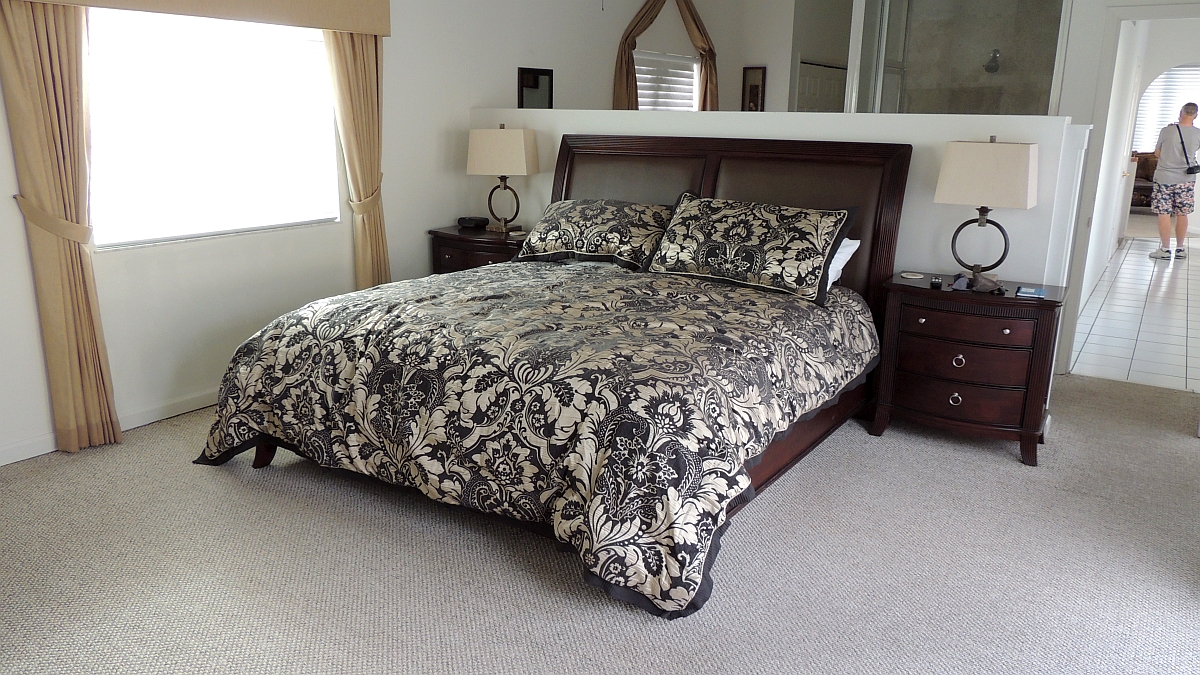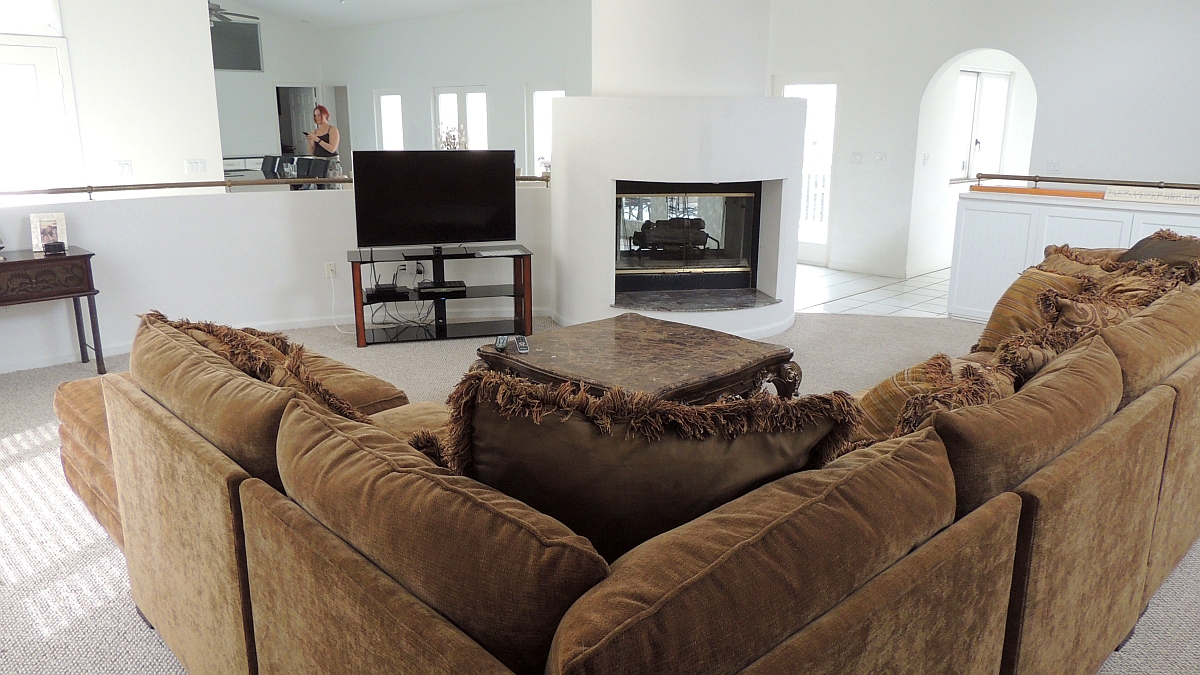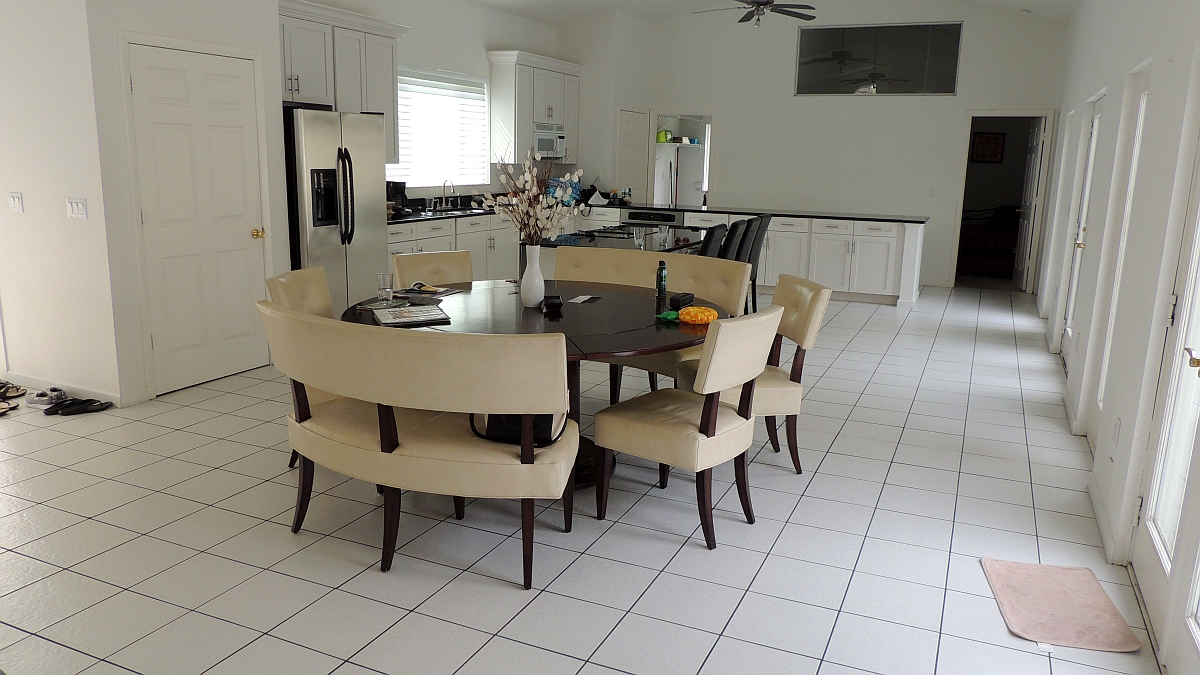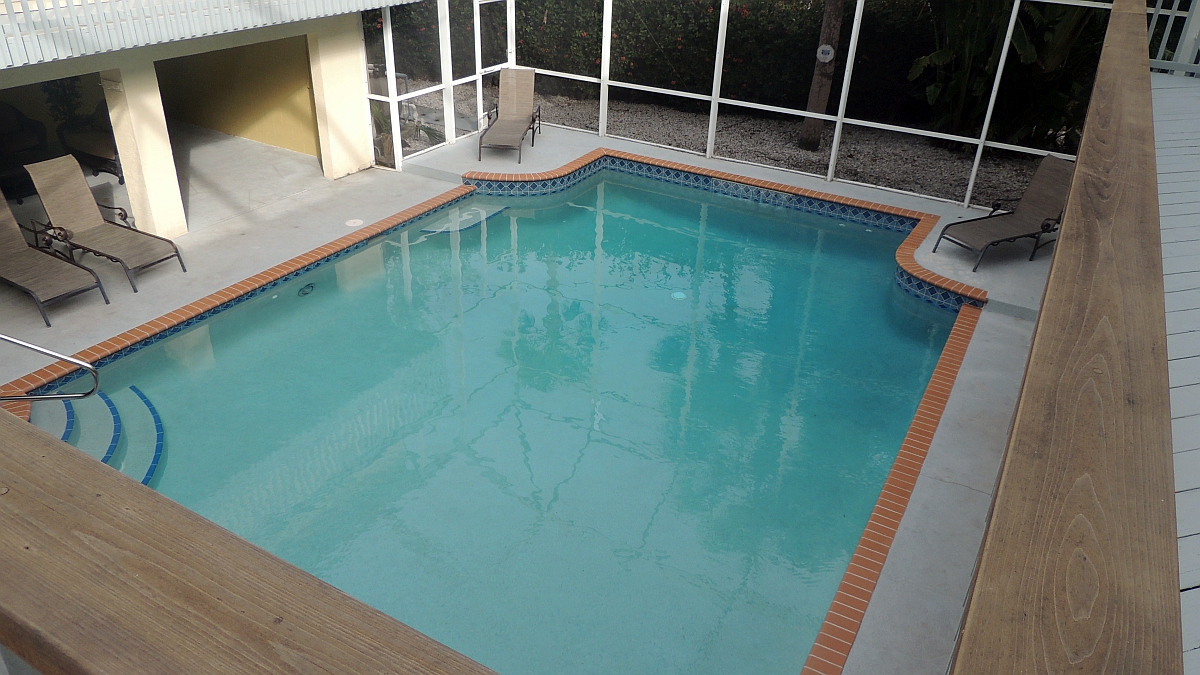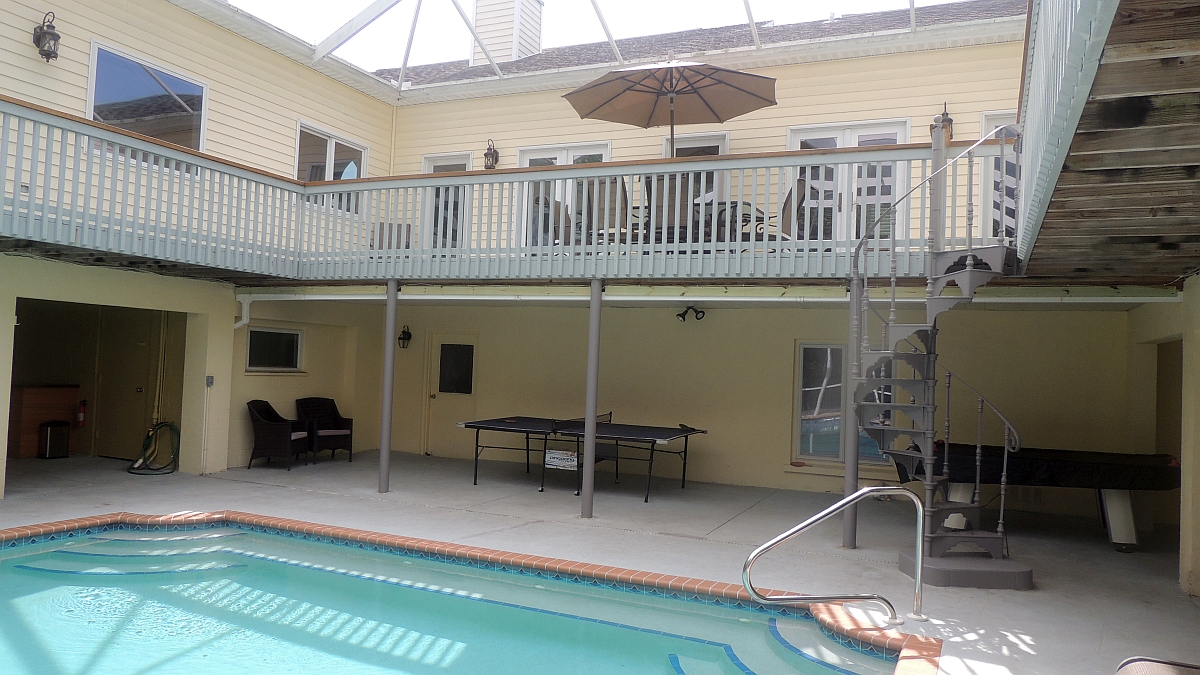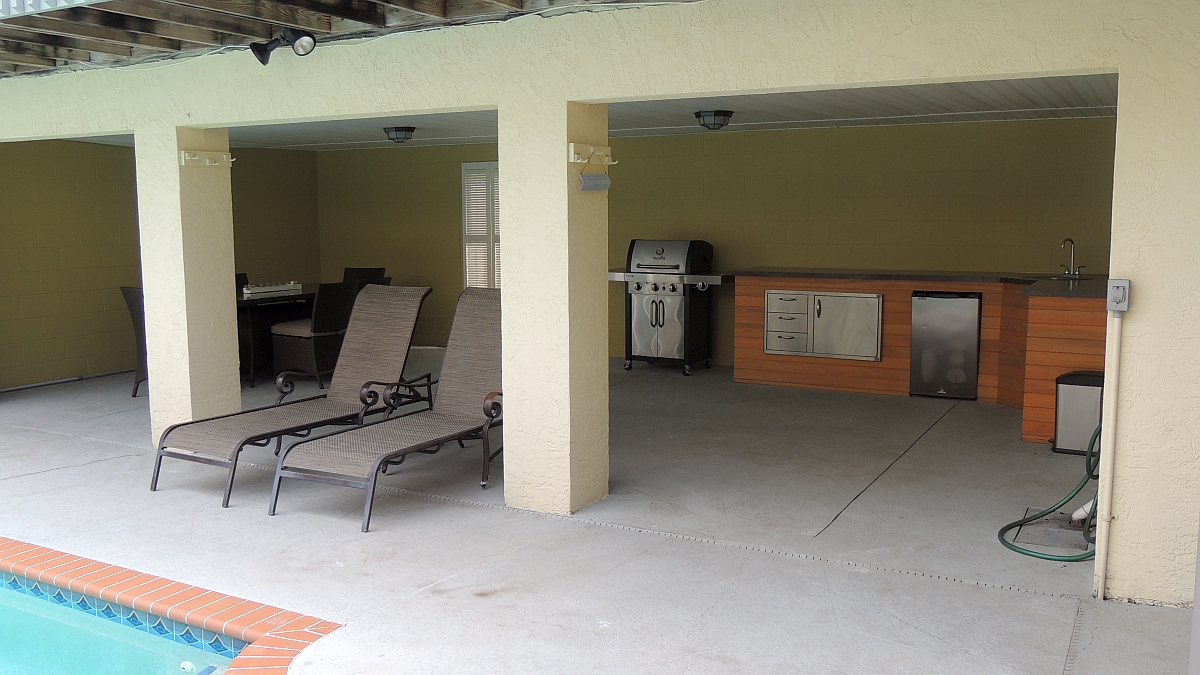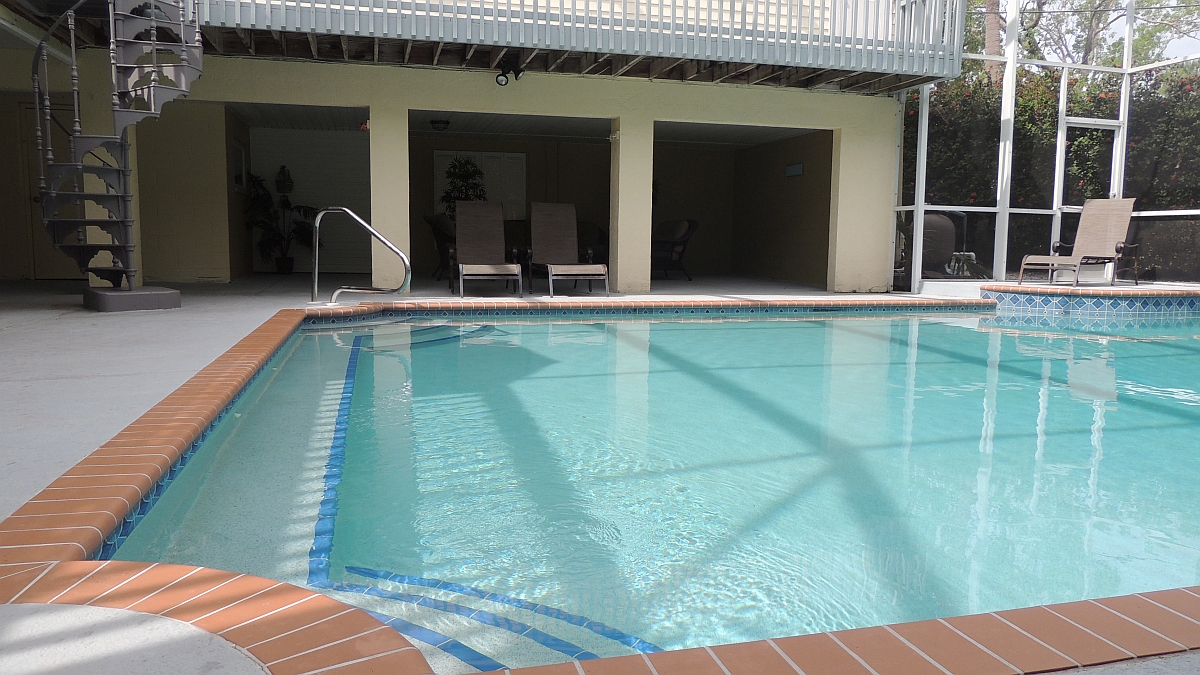 After showers we all convene around the table on the balcony for a rum and coke before walking to the bus stop that is quite close to the house. There is a free trolley bus that runs all over Anna Maria Island. We use it a couple of times on this holiday and find it an excellent way to get around, especially if you want to drink in the evenings.
We get off at Bridge Street and go to the Beach House Restaurant for dinner. This is the sister restaurant to The Sandbar that we went to last night and is also on the beach. We are lucky to get a table outside on the sand and all try the special of 3 courses for $29. The first course is crab and caviar, which amuses Tam as it's so small. I have the trio of seafood for my main, which is scallops, grouper and stuffed shrimps. It's all nice - not fantastic, but good and decent value. We are all so full that we get desserts to go.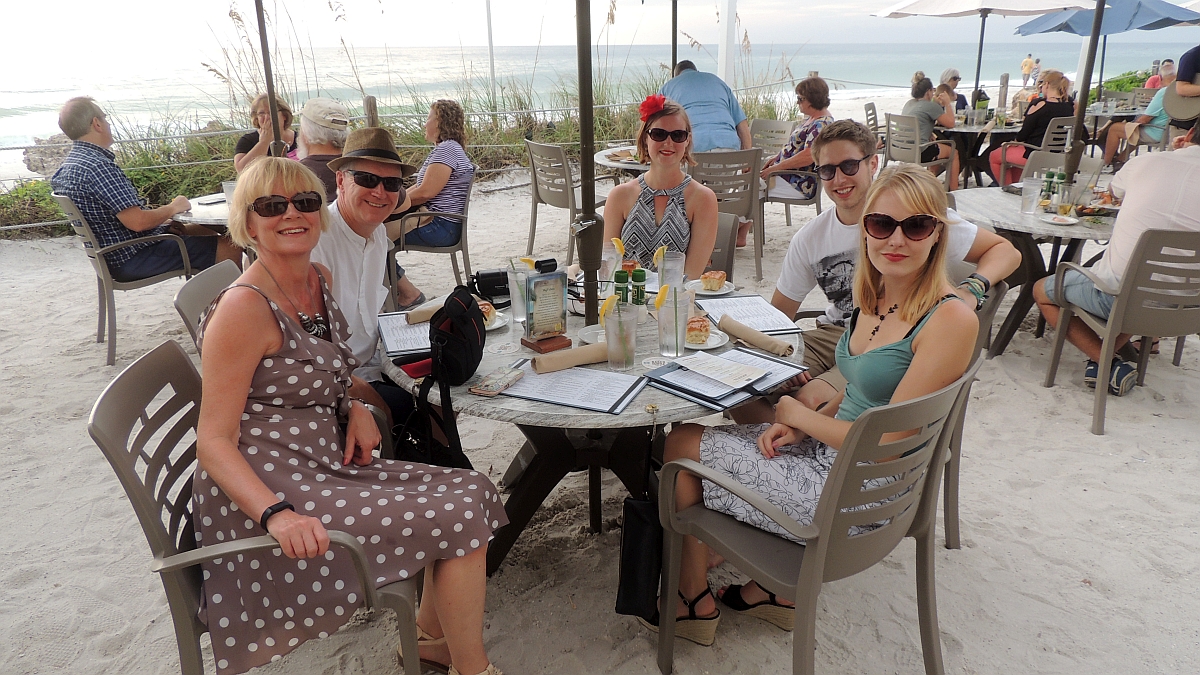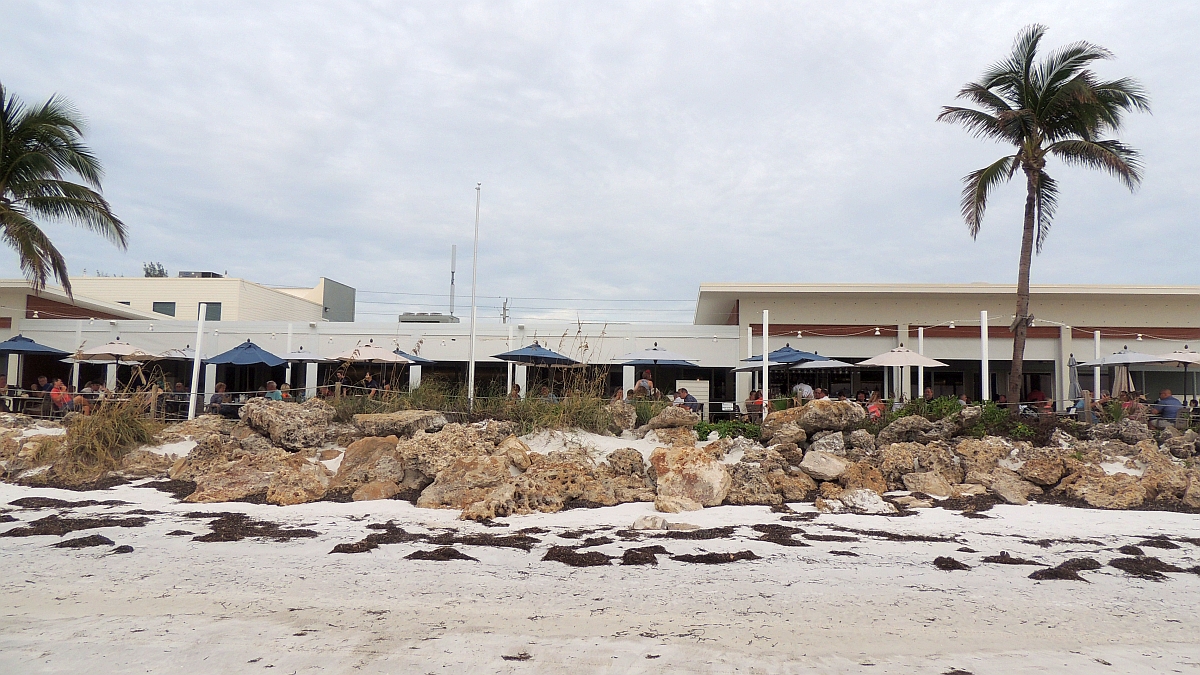 It's rather cloudy and I'm a little disapointed as I was looking forward to a classic Florida sunset. How wrong can I be. This just makes it even more amazing with hues of red, orange and blue glinting off the low cloud. Absolutely stunning.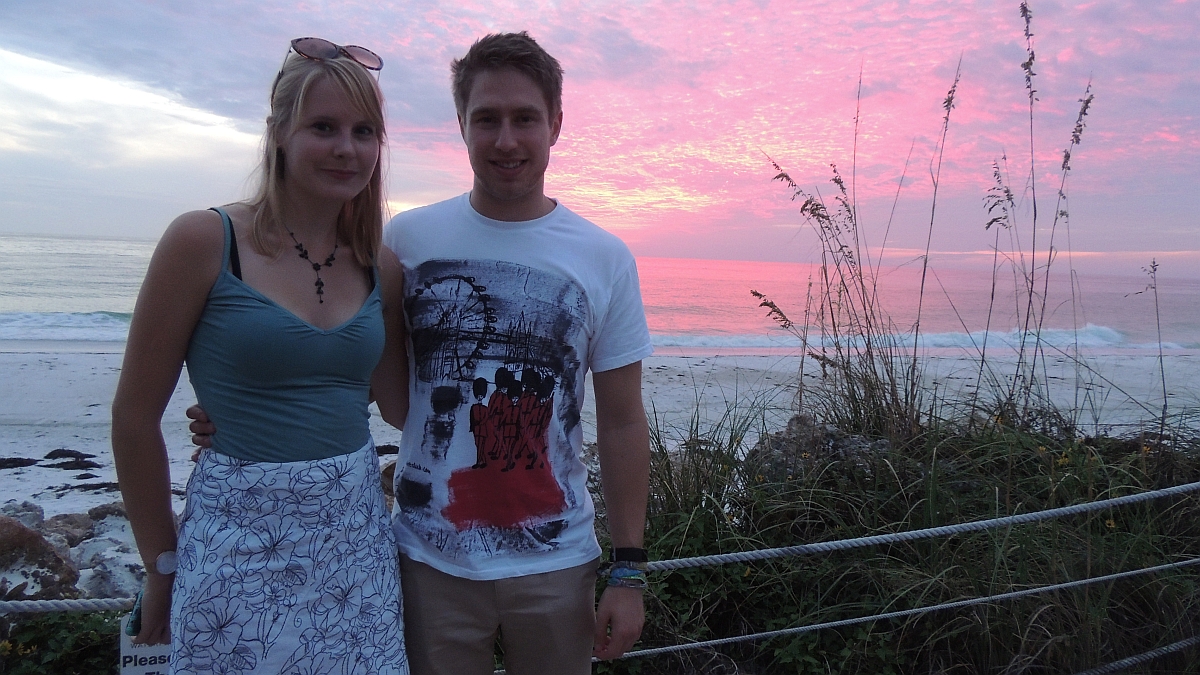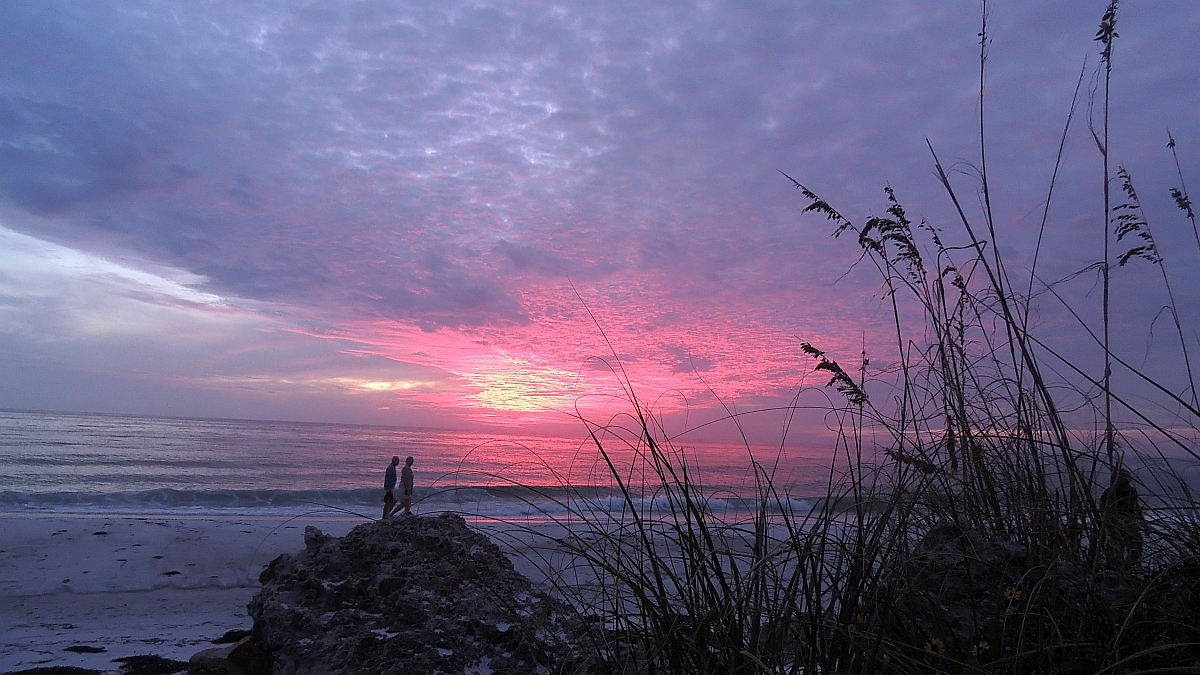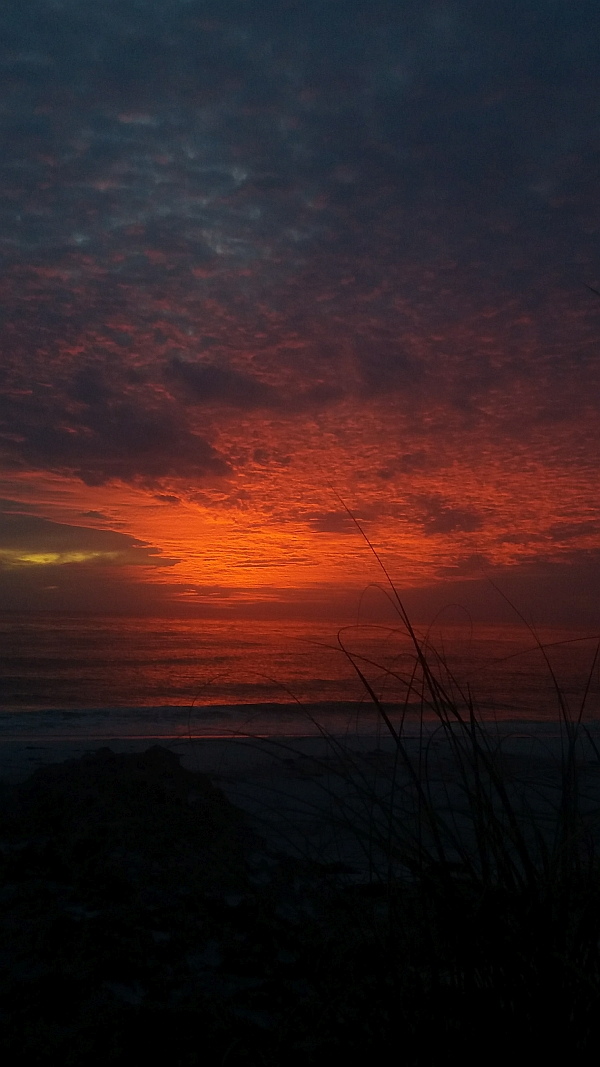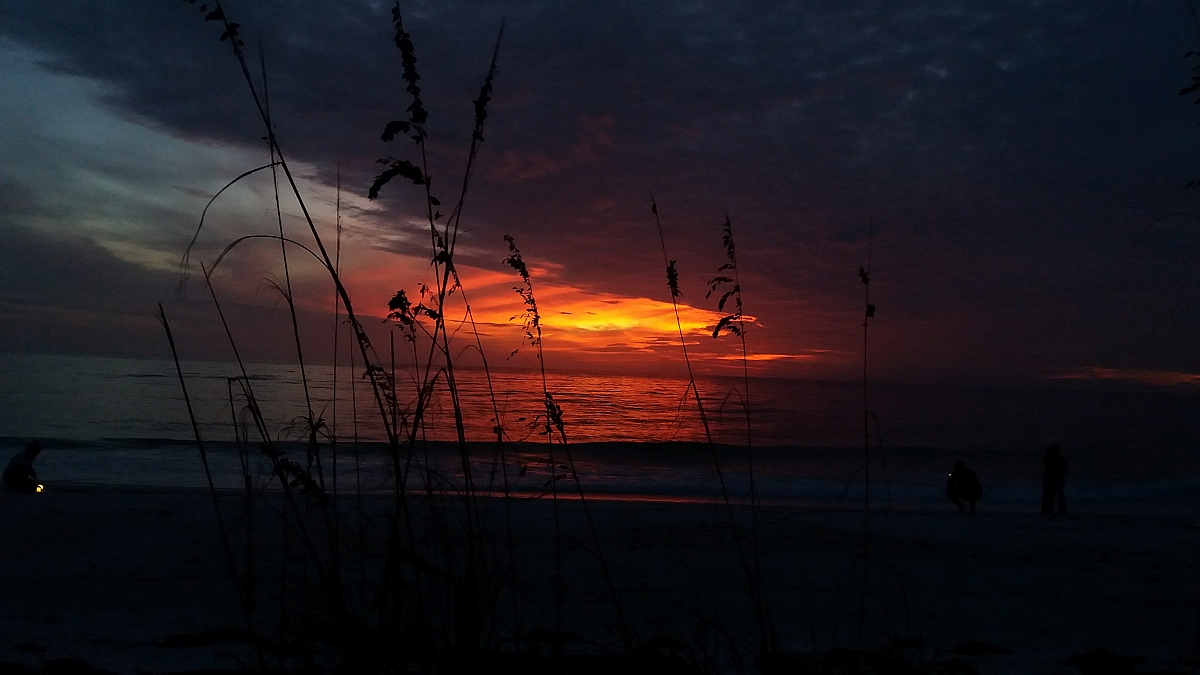 We walk the short distance to Bridge Street, which is as close to nightlife as you get on Anna Maria Island with a number of shops, bars and restaurants. It's a very pleasant street that has the Gulf at one end and the inlet at the other.
We sit and have a couple of beers outside the Blue Marlin Restaurant where we are entertained by the Manatee River Bluegrass Band. It's a lovely balmy evening and we thorougly enjoy drinking in the warm evening air and listening to the music.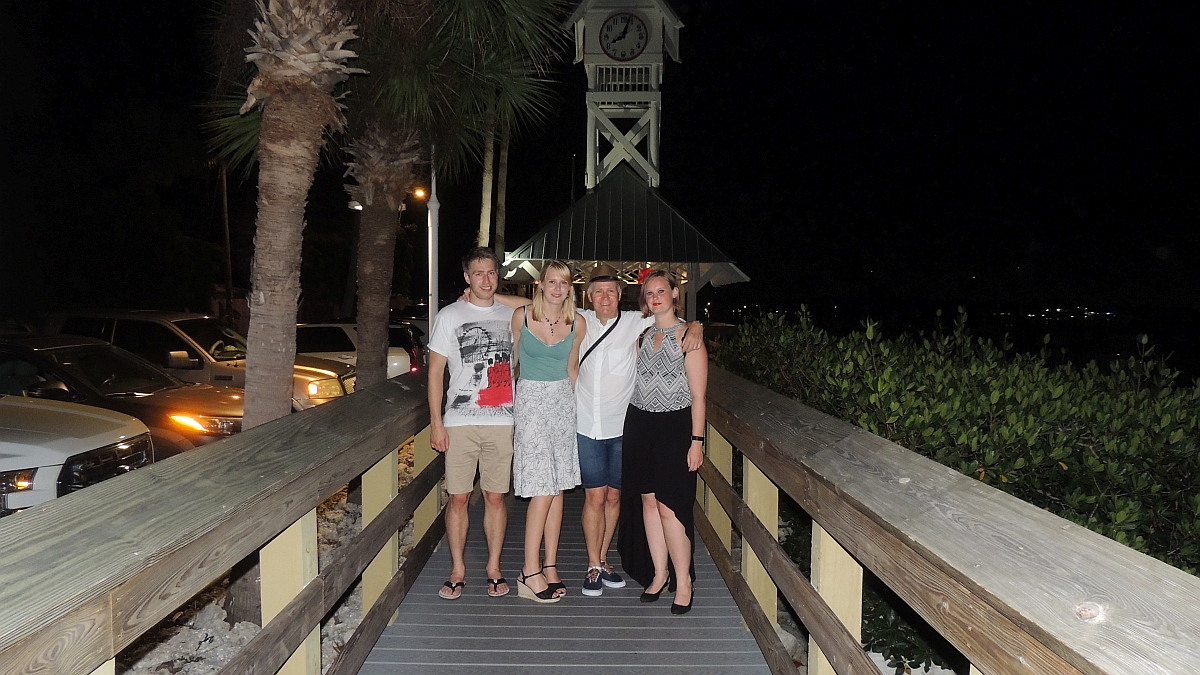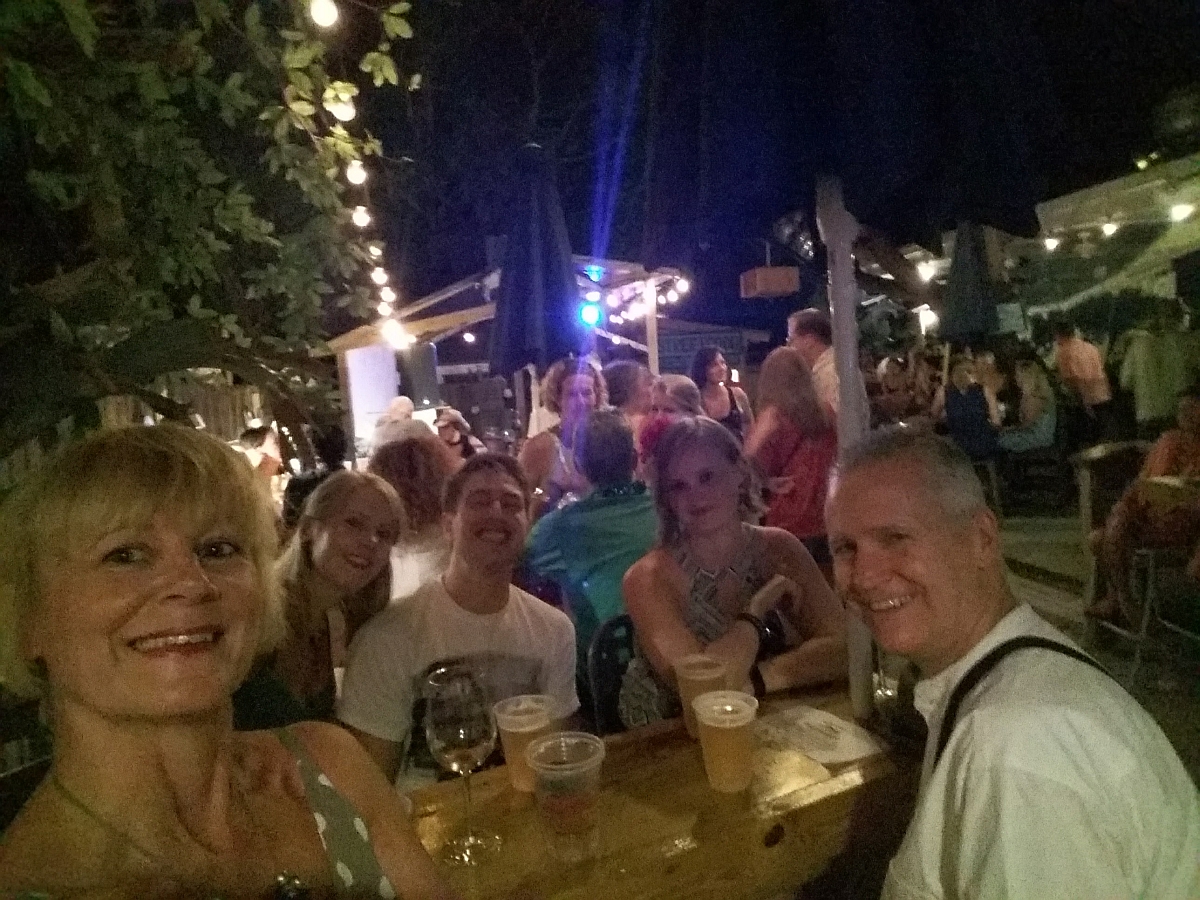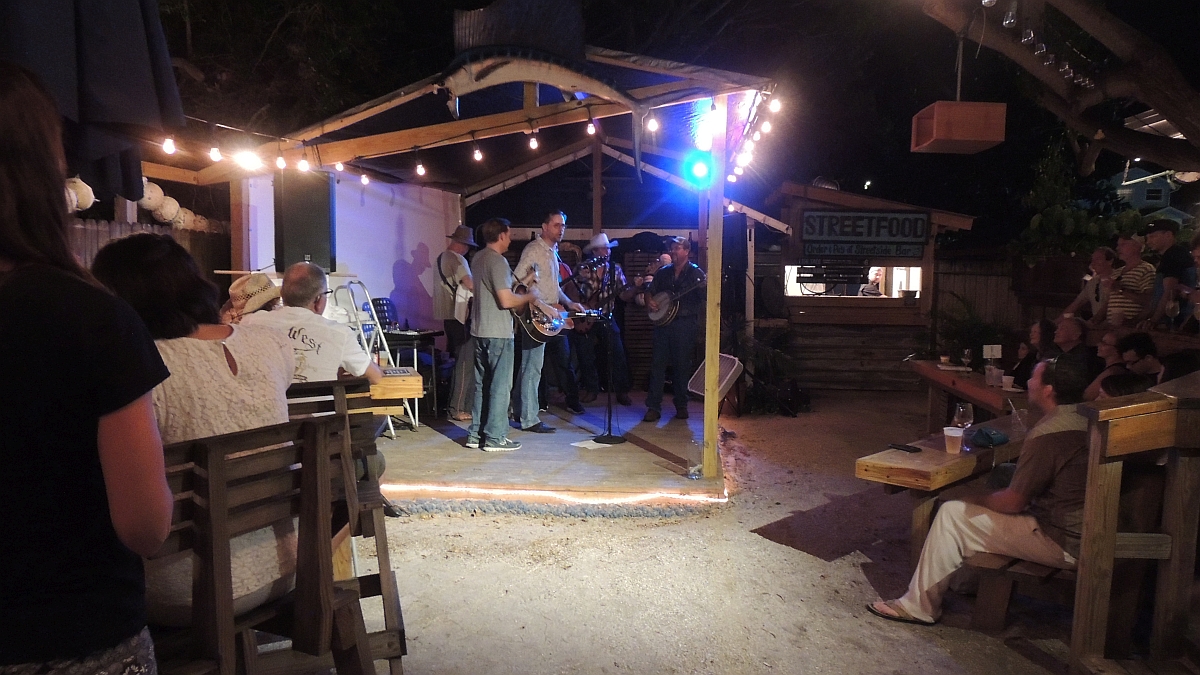 We get the trolley back. The only fault with this free service is that it stops around 10.30 pm, but that's fine for us tonight as we're still not completely over the jetlag.
Bed at 10.45 pm.
Day 2 video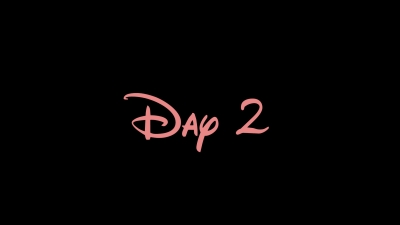 [OCTOBER 2017 REPORT HOME PAGE]