Day 15 October 2017
Written by Kev
This is our last full day and the only place we ever want to be on our last day is Epcot for the Food and Wine Festival. Now, I know that this day proved to be a lot of fun as the trip report notes are practically non-existant. so you'll just have to make do with a few sentences and the photos.
After a late night we lie in until 9.45 am, the best we've managed on this holiday. After breakfast and a shower we get the bus to Epcot where we use a Fastpass for Soarin' at12.30 pm. We pay a visit to the new DVC lounge in the Imagination pavillion, which is a nice place to get out of the sun and crowds for a few minutes.
We watch the Pixar Short film festival next. All 3 films are lovely in their own way, definitely something that should not be missed if you haven't seen them before. We meet up with Sharon, Evan, Susan and Lu Beth along with Anne and her husband Rob. Tam and I have met Anne before, but not Rob. I have to say we very much enjoyed their company today and a few beverages were enjoyed as we went around World Showcase (reference the lack of trip notes above).
I know at one point we watched the new band in Canada along with some rather alarming dancing by Tam. I probably liked them more than Off Kilter (the band - not Tam's dance moves).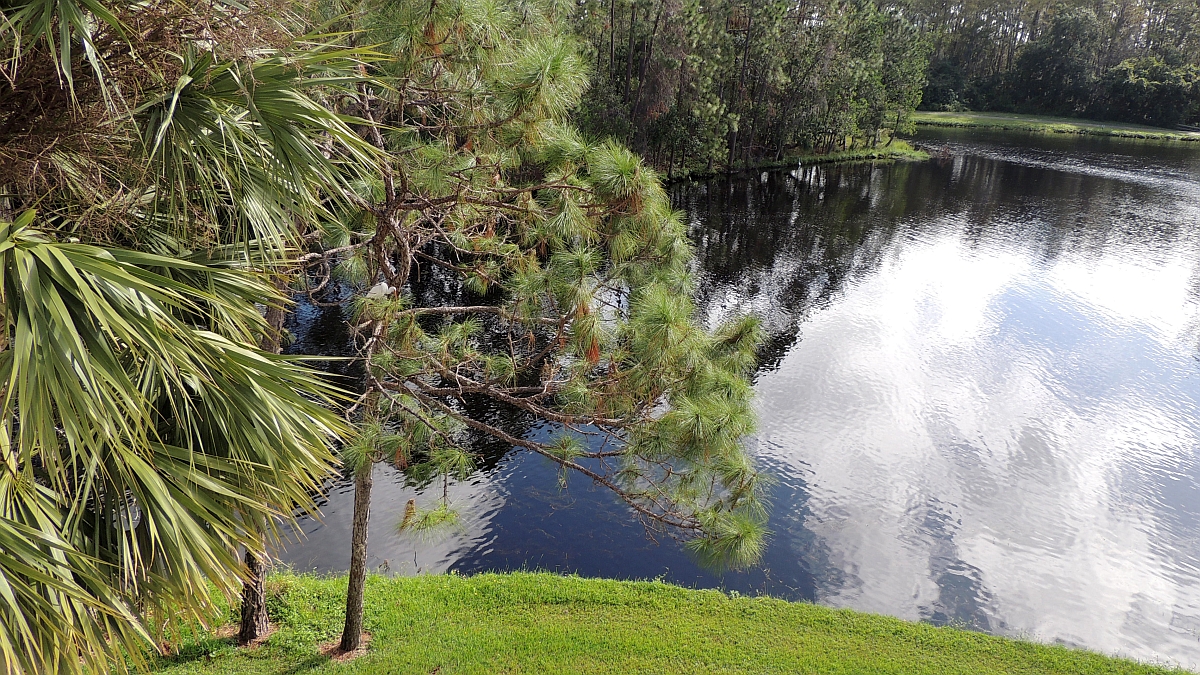 The usual lovely start to the day at Old Key West.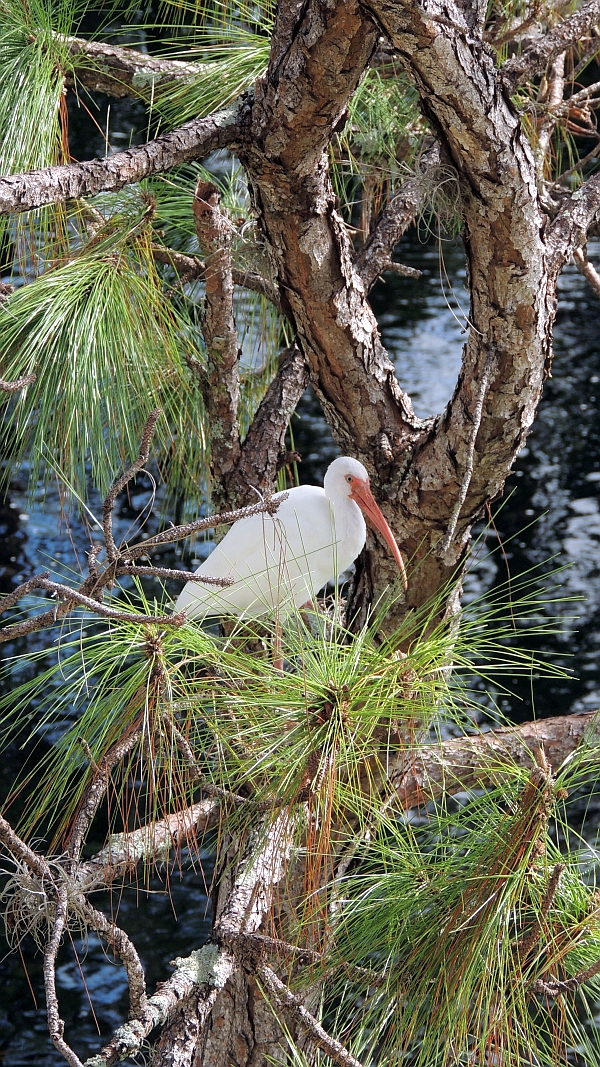 This chap seemed to be enjoying the morning as well.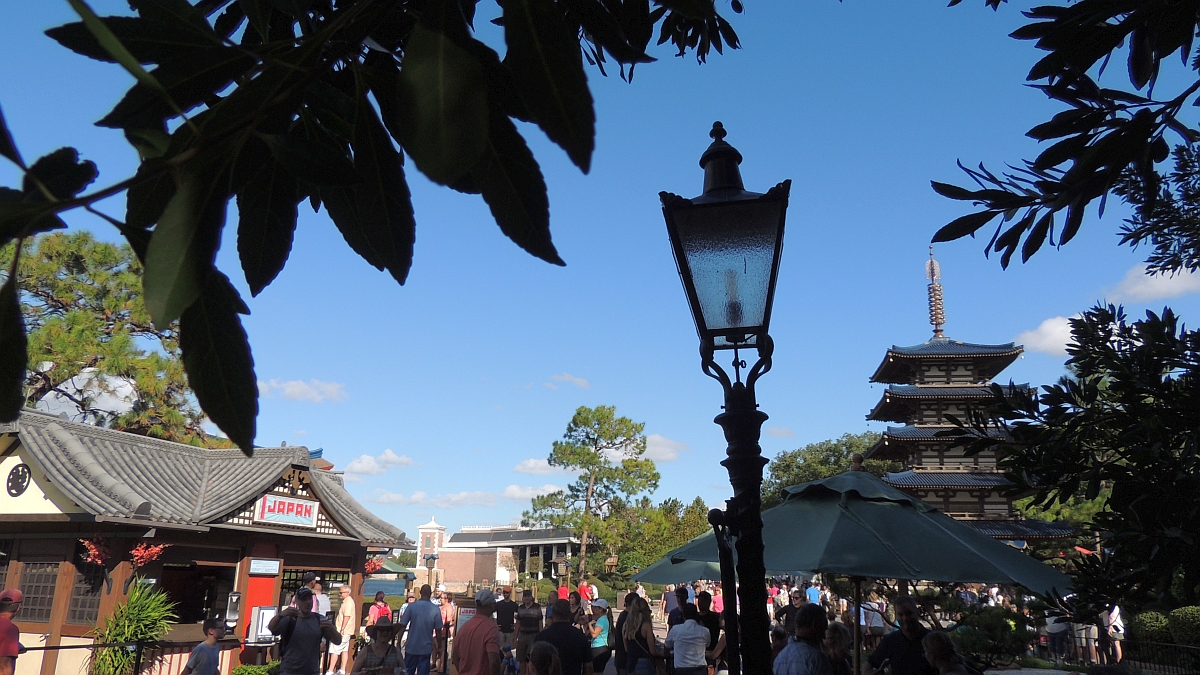 It was another lovely day as the blue skies confirm.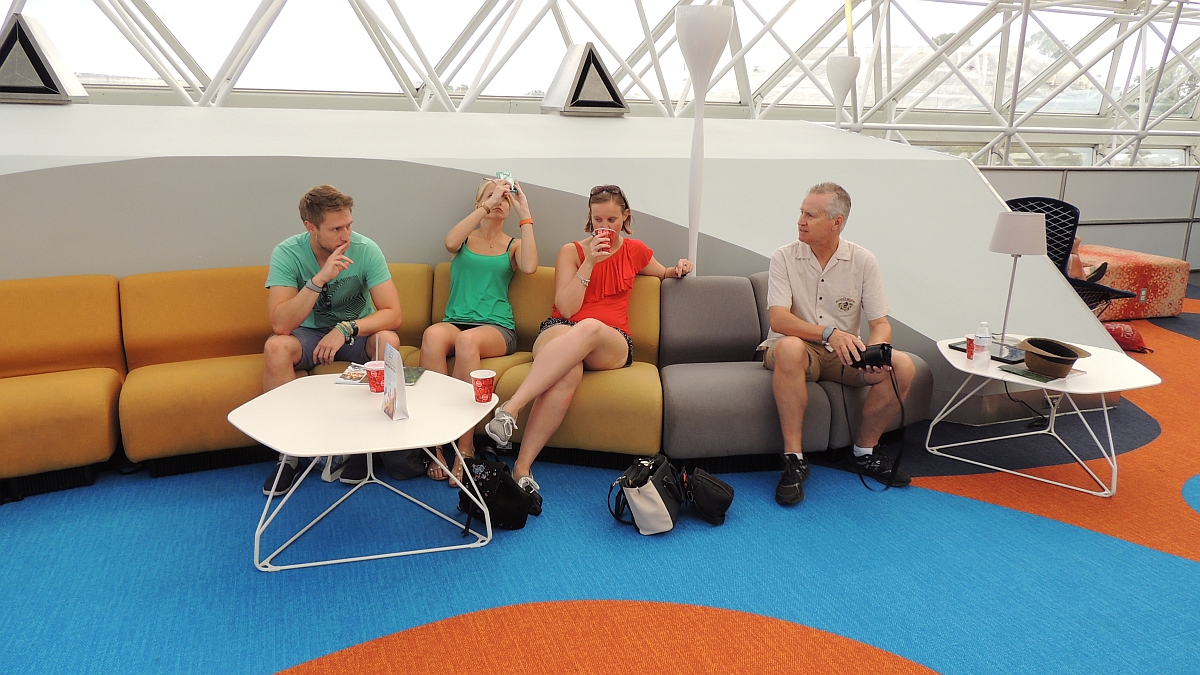 This is inside the DVC lounge. The 4 wise monkeys? From left to right - speak no evil, photograph no evil, drink no evil - look gormless.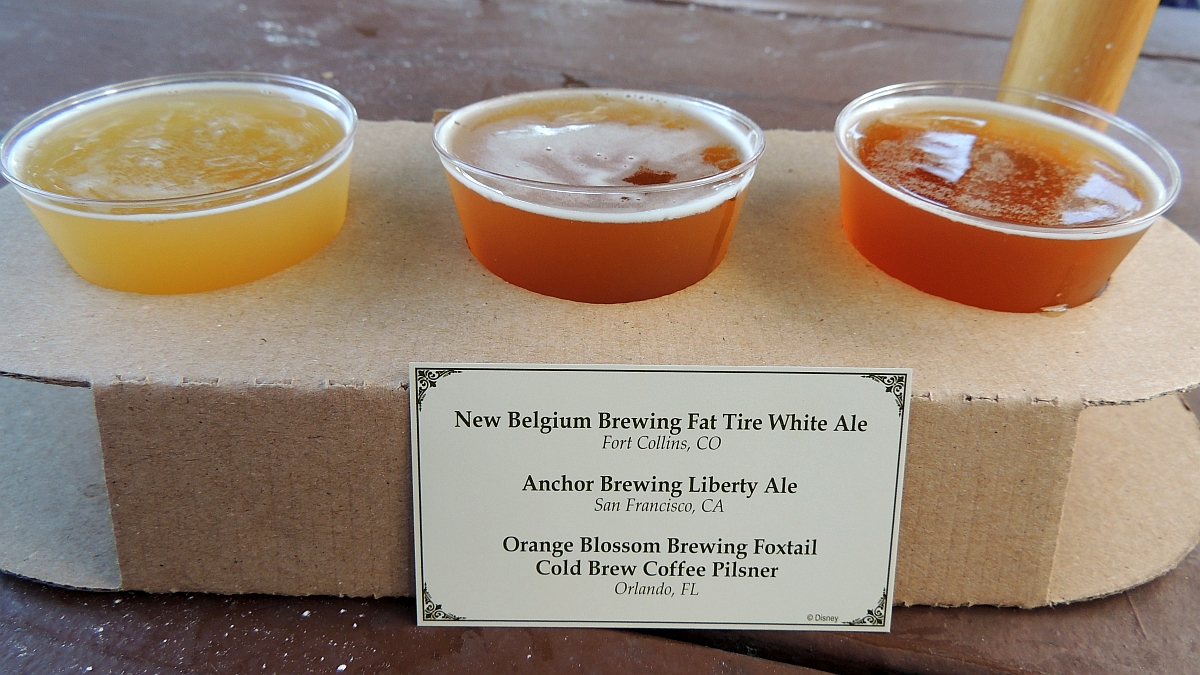 Ah yes, it begins.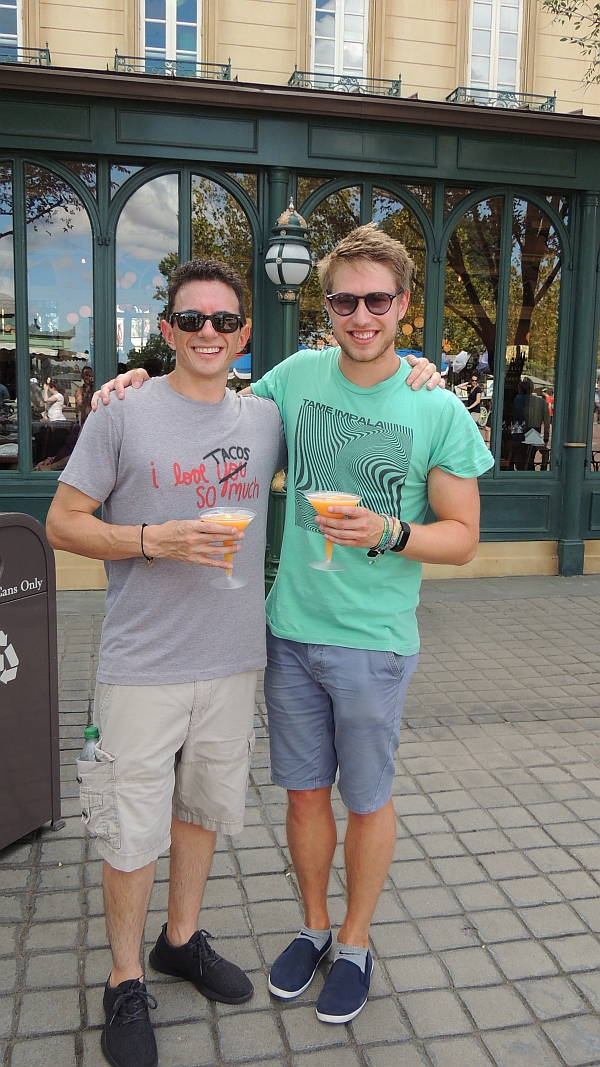 Drinks of a somewhat feminine nature, eh lads?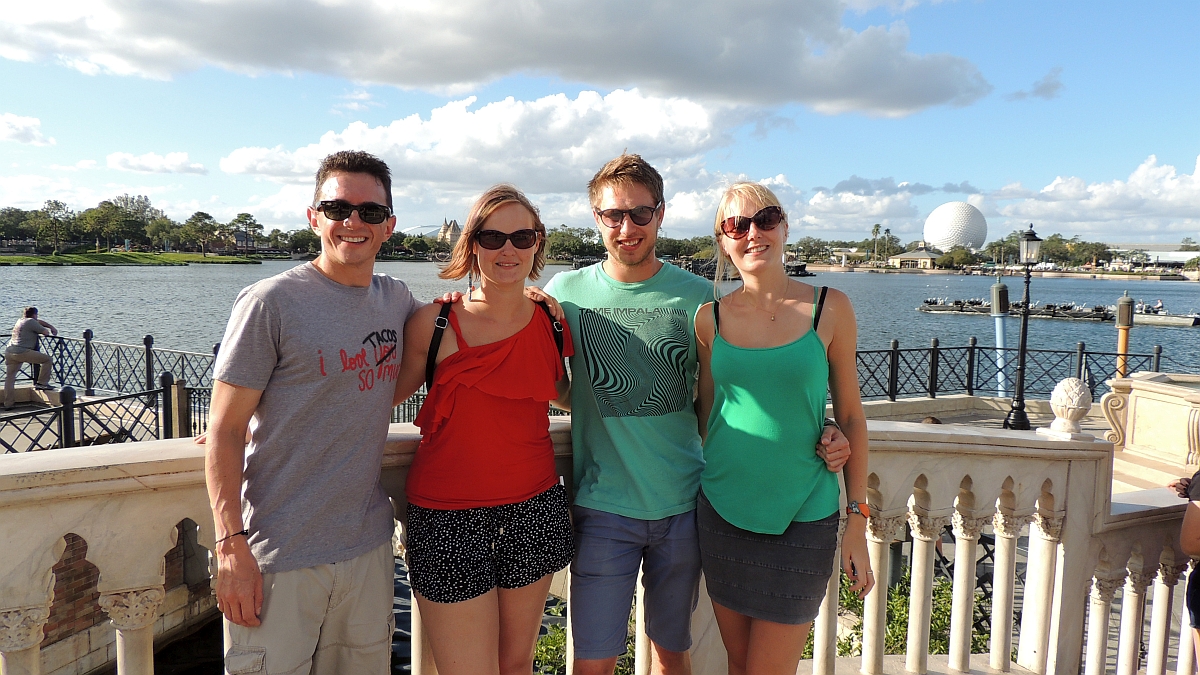 The young 'uns. The rest of us are wheezing along somewhere.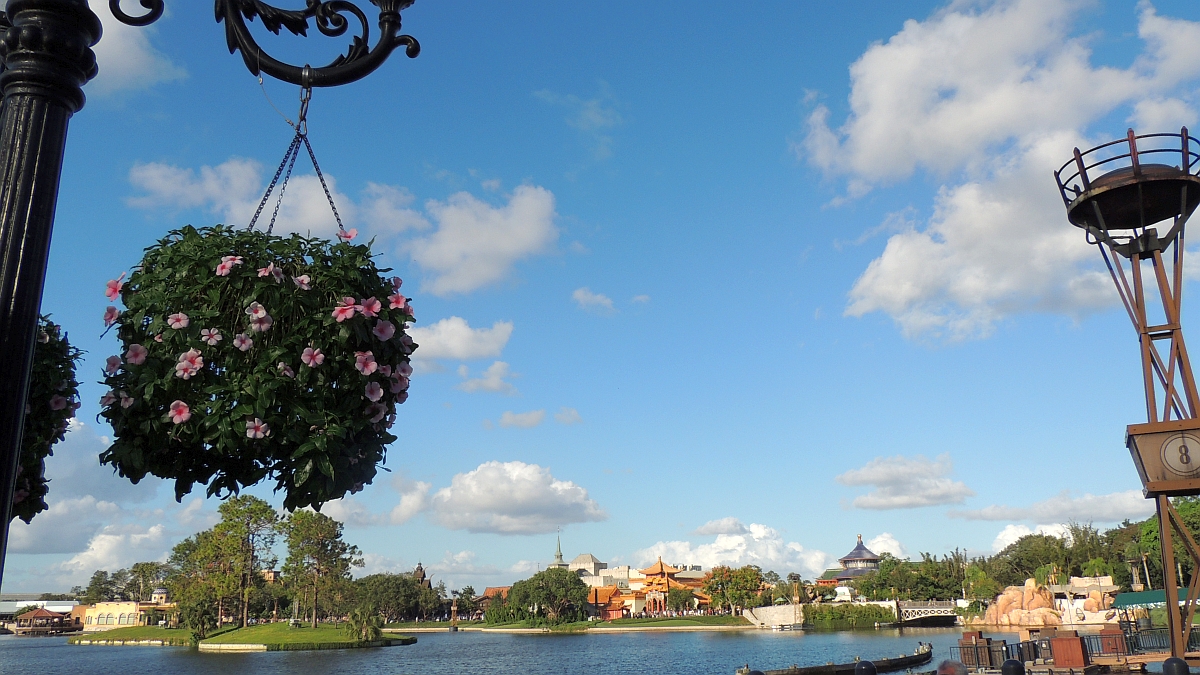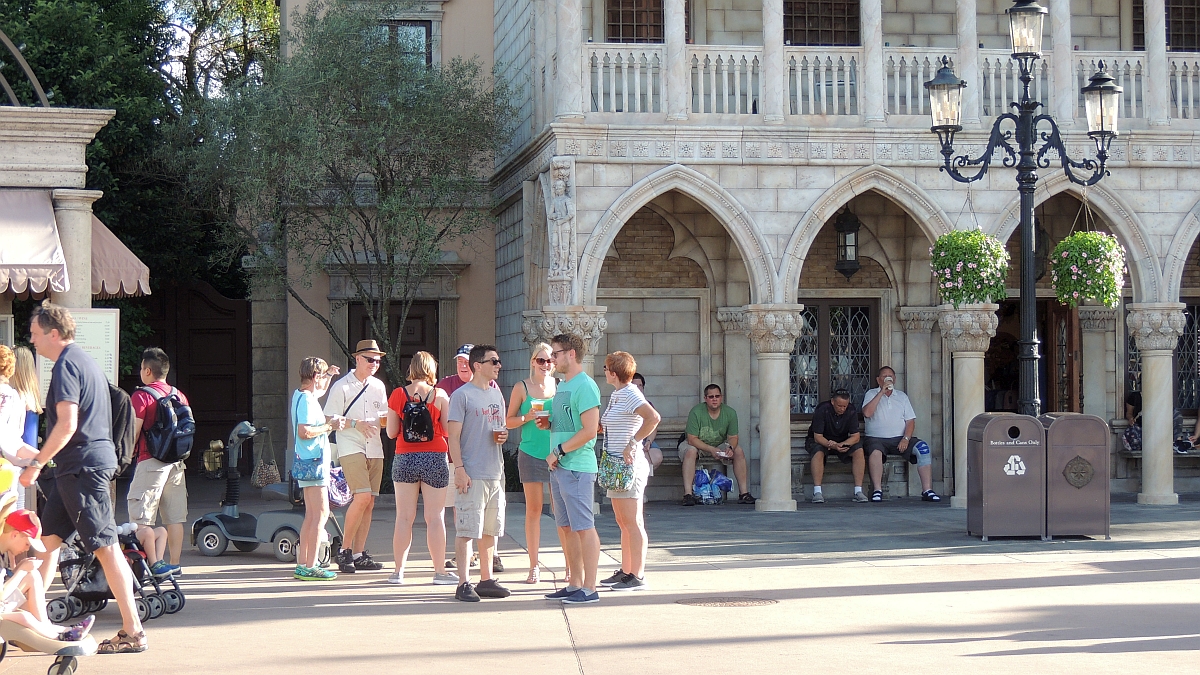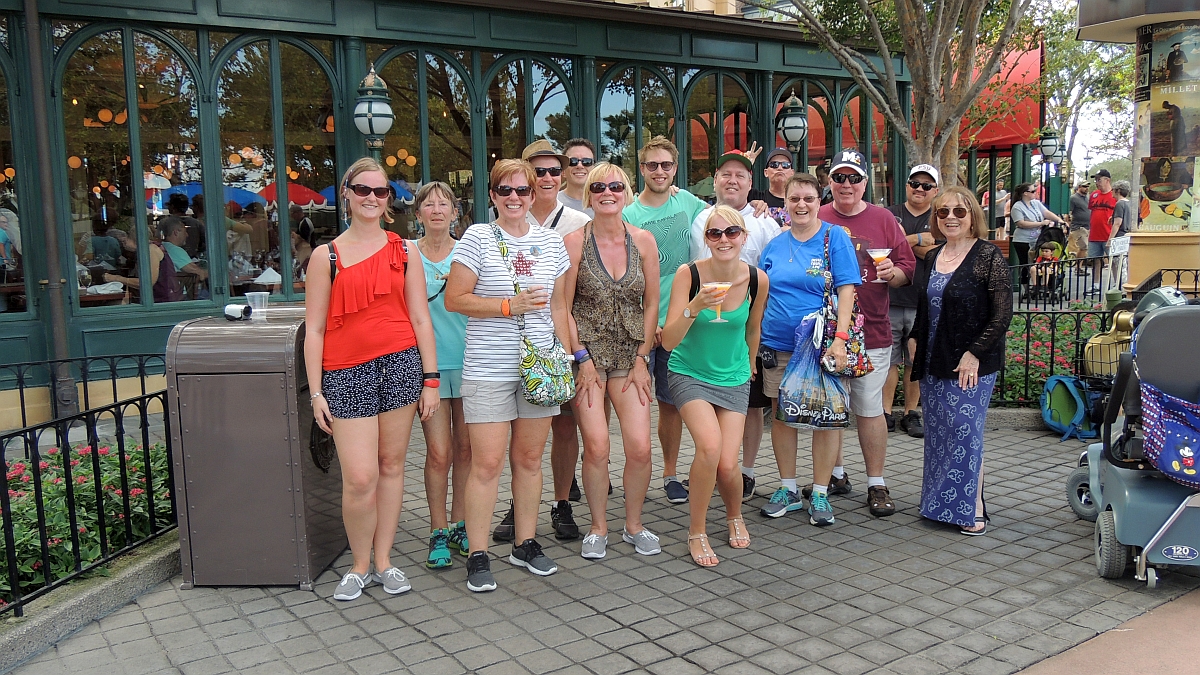 A lovely photo of lovely people somewhat spoiled by a couple of berks in the back thinking that photobombing is a good idea. The lowest level of hell is reserved for people of such an ilk.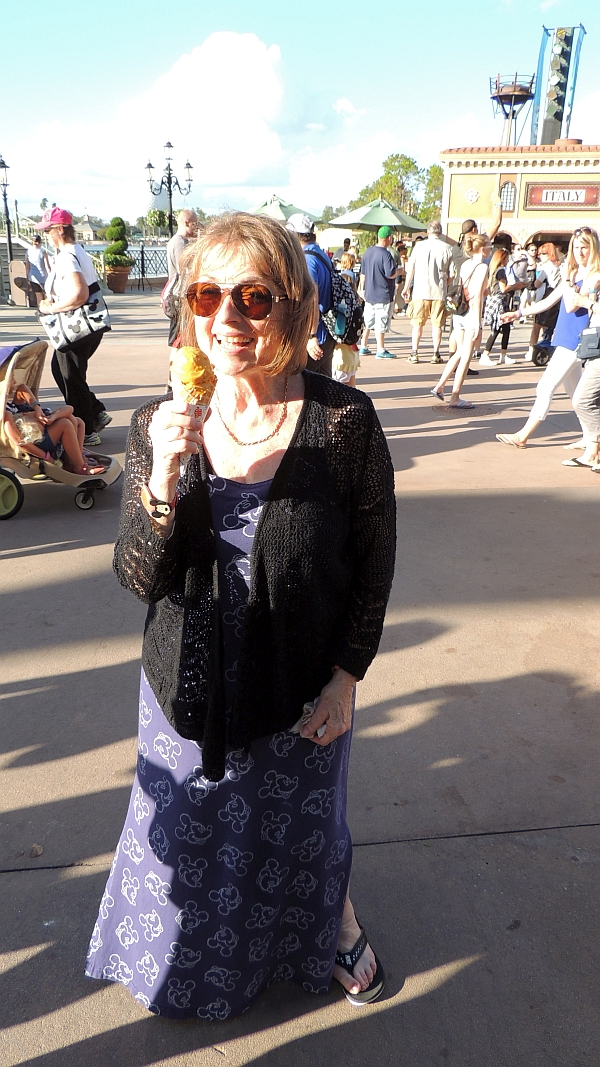 Looks nice - both Susan and the ice cream.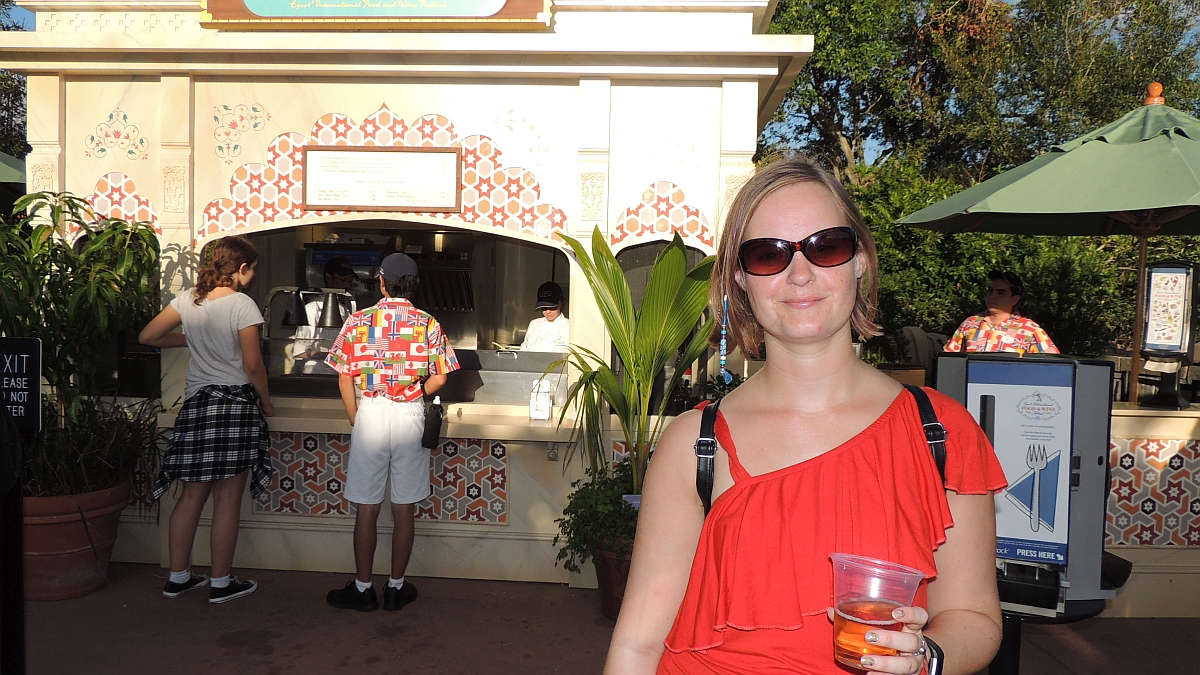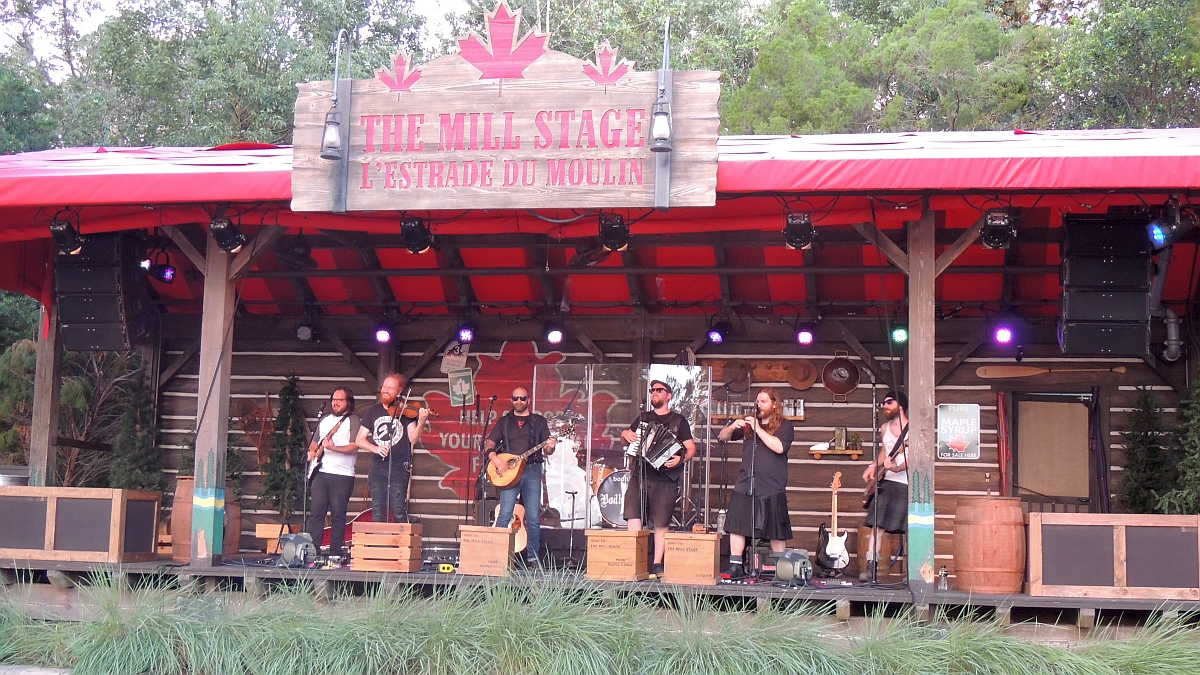 The site of the infamous Tam dancing. Let us never speak of it again.
We eventually end up by Norway 90 minutes or so before Reflections of Earth. The time is happily passed drinking and talking. It's been a lovely day spent with lovely people.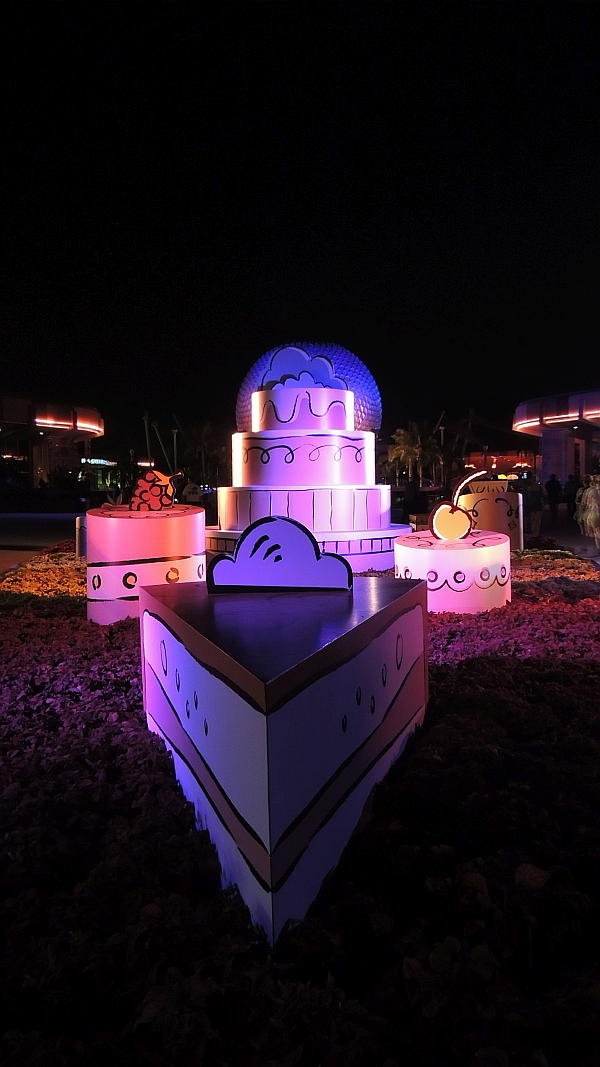 Unfortunately it's now time to say our last farewell to all our friends. We've had so much fun with them all over the last few days. Farewells are often sad, but not too much so as we know we are bound to bump into all of them again in the not too distant future.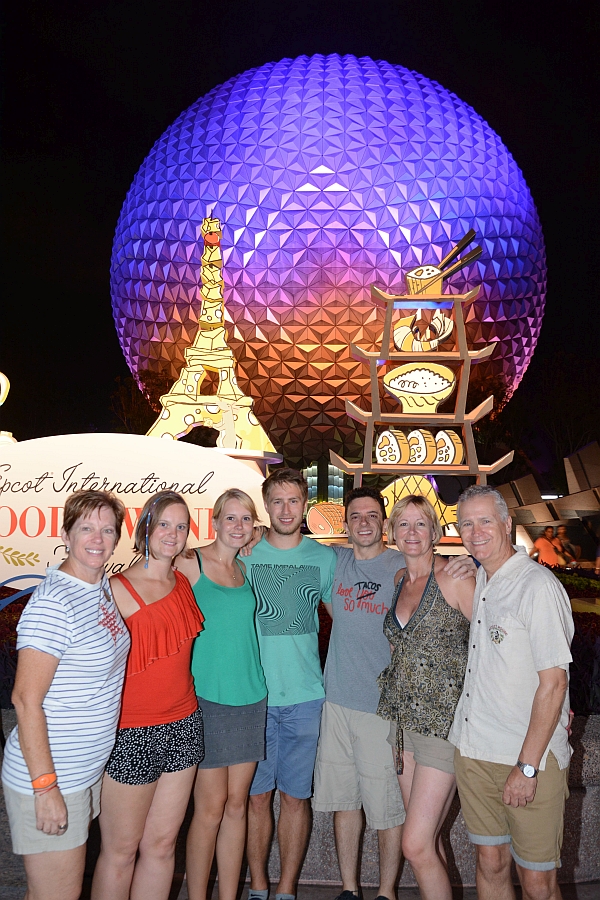 Oh go on then - one last group photo.
I told you it was a good day. I can't even remember what time we got back to Old Key West.
Day 15 video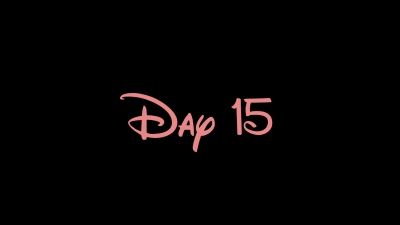 [OCTOBER 2017 REPORT HOME PAGE]