Day 13 October 2017
Written by Kev
We get dangerously close to a lie in this morning as we're not up until 8.00 am. We have breakfast in the room and then get an Uber to the Animal Kingdom at 9.15 am. Good old Uber allows us an extra half an hour in bed compared to if we had got the bus.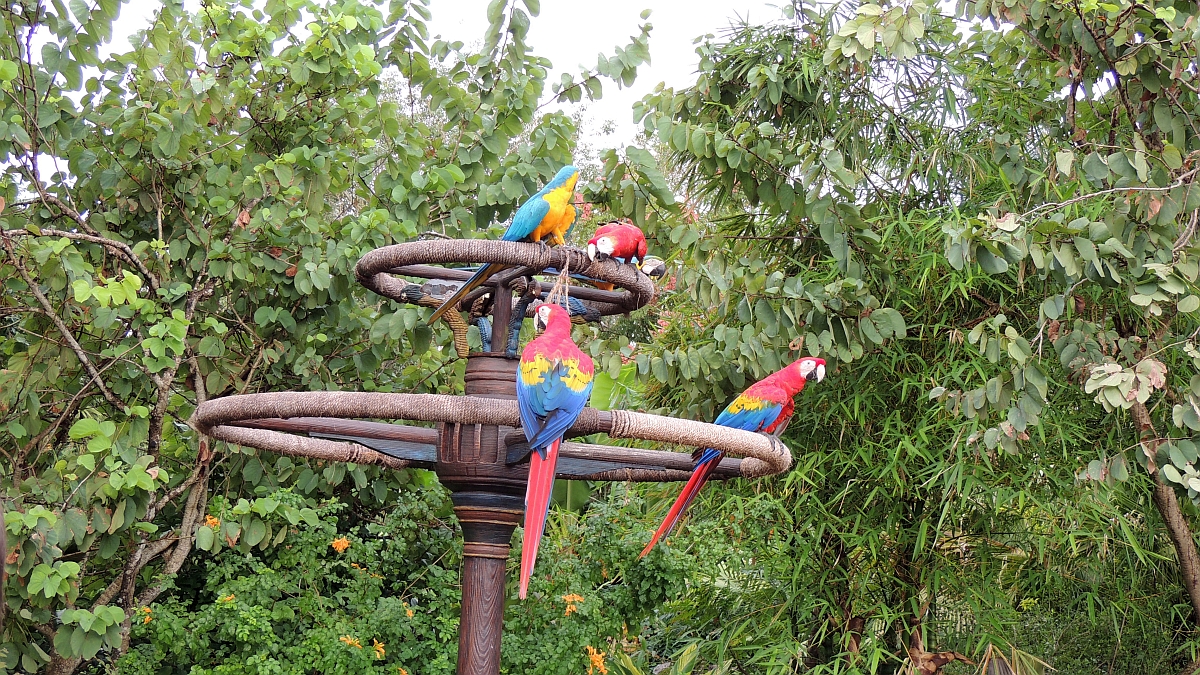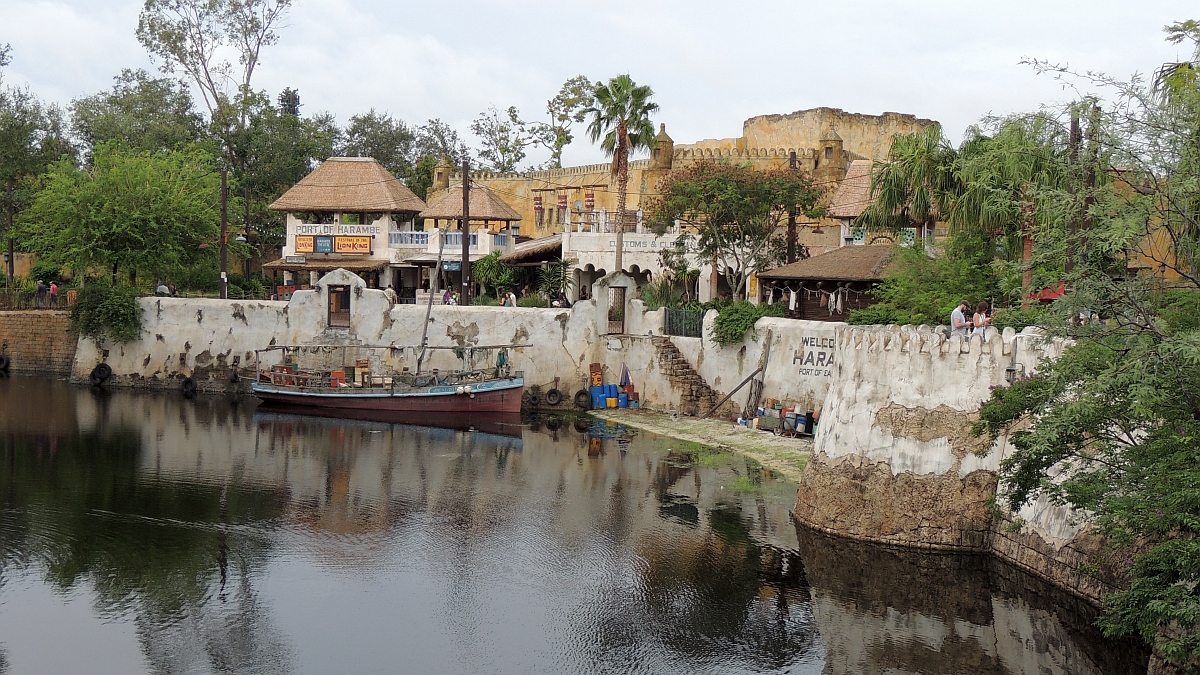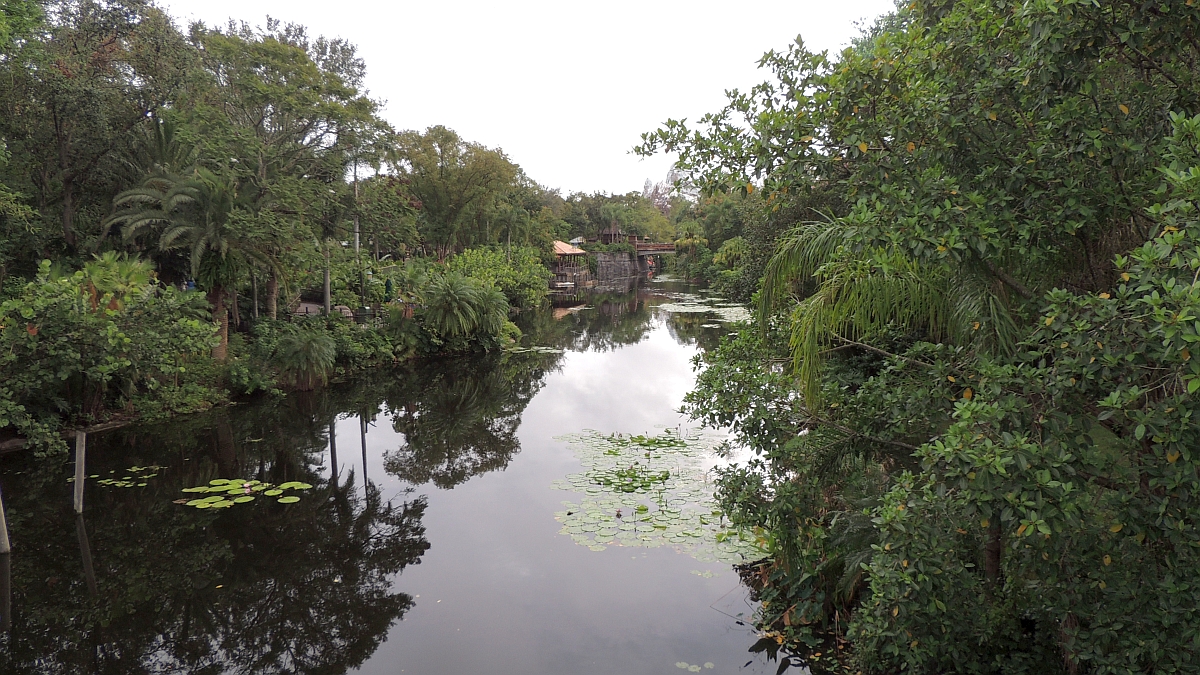 We wander past a few of the animal enclosures and have great fun watching the otters for a while. They seem to have taken umbrage with the pigeons. The otter leader notices a pigeon at the far side of their enclosure and calls to his mates. They all go charging off to warn off the intruder. No sooner have they finished this task than another pigeon lands on the opposite side. Well, my little otter friends are not having any of that and dash off to chase that interloper away as well. This goes on for quite a while as we watch them running to and fro. Sometimes that's the best thing about the Animal Kingdom, just being in the right place at the right time to see something that warms your heart and makes you chuckle.
We go to watch the 10.00 am showing of The Festival Of The Lion King next. Having not seen this for a while I'd forgotten just how good it is.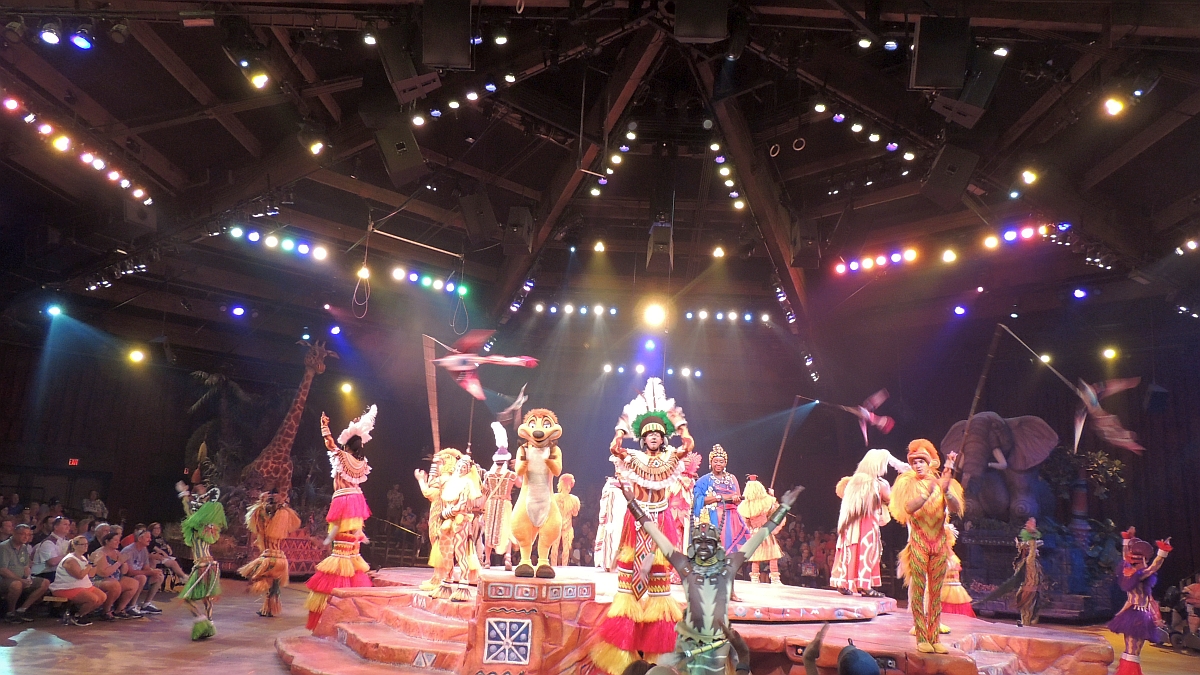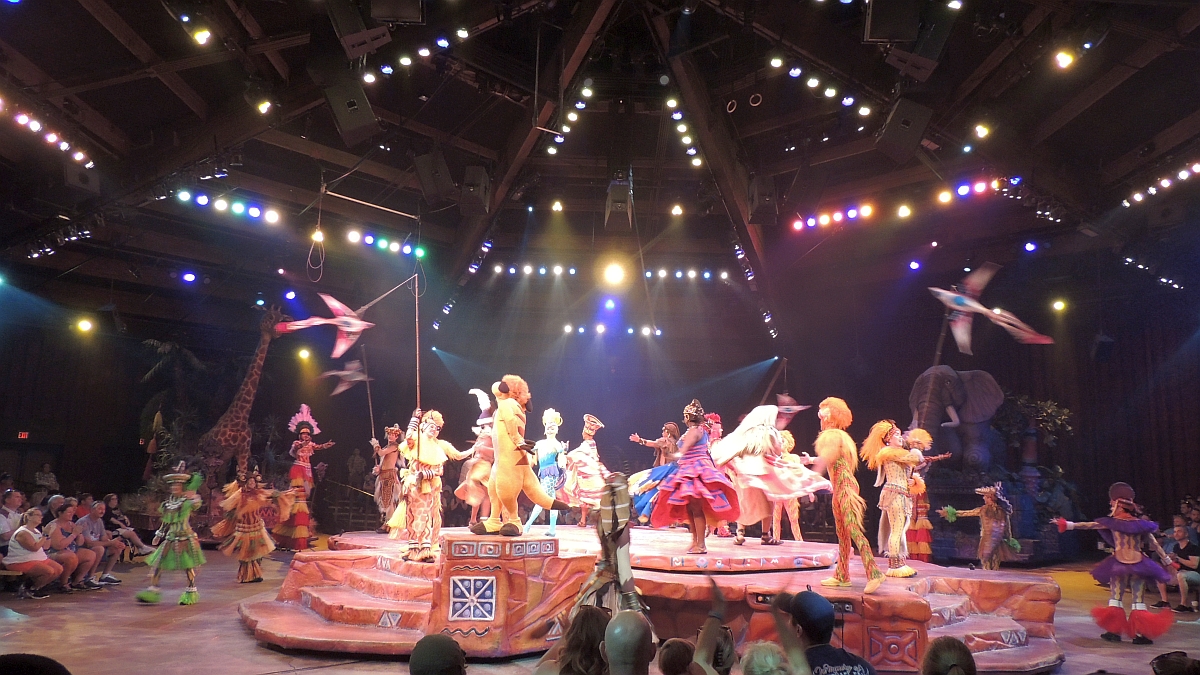 We meet up with Sharon and Evan and walk the Gorilla Trail. The meerkats make an attempt to 'out cute' the otters. Nice try boys, but you have to accept second best today.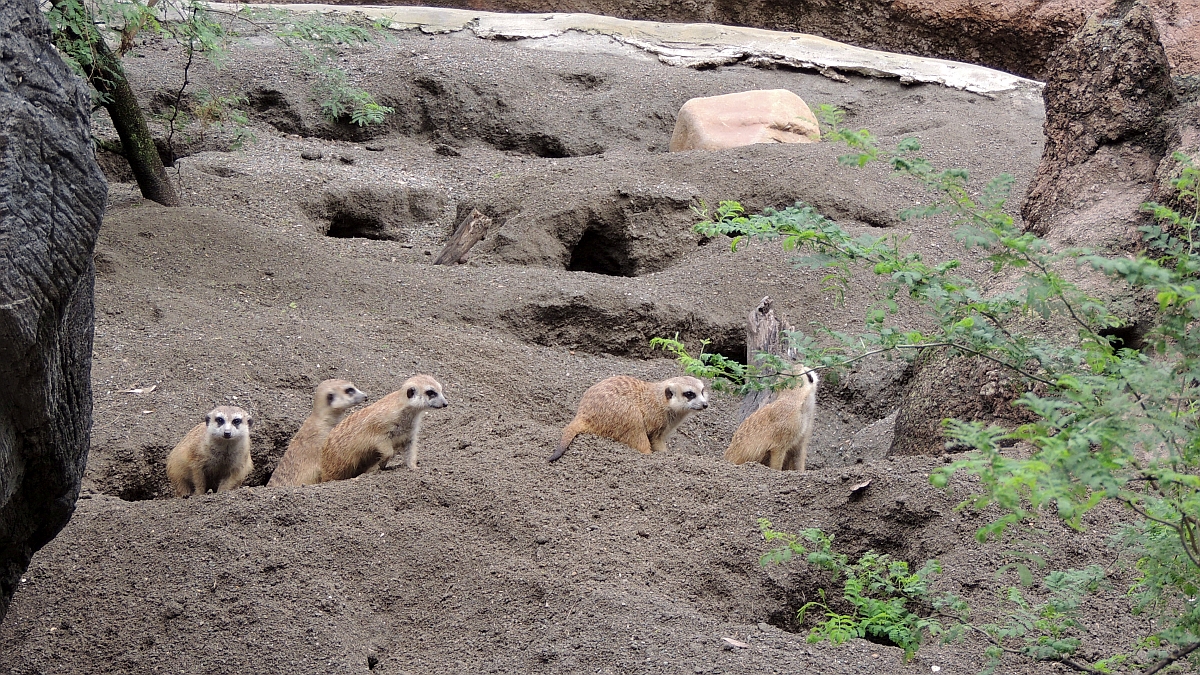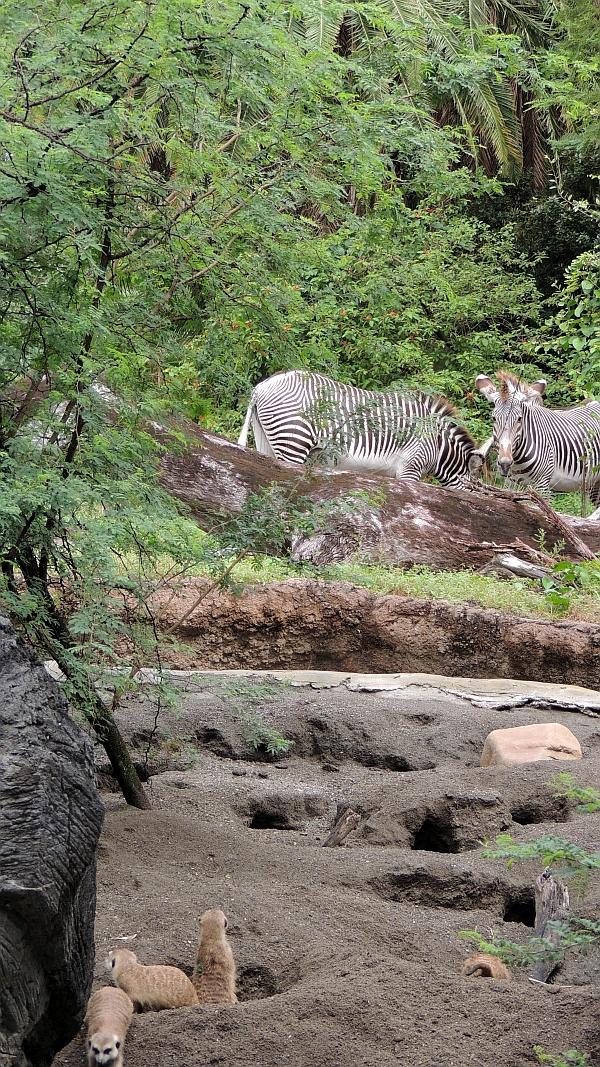 'Ere, who let them flippin' zebras into our enclosure'.
The gorillas are also quite active today and we see a number of them strolling around.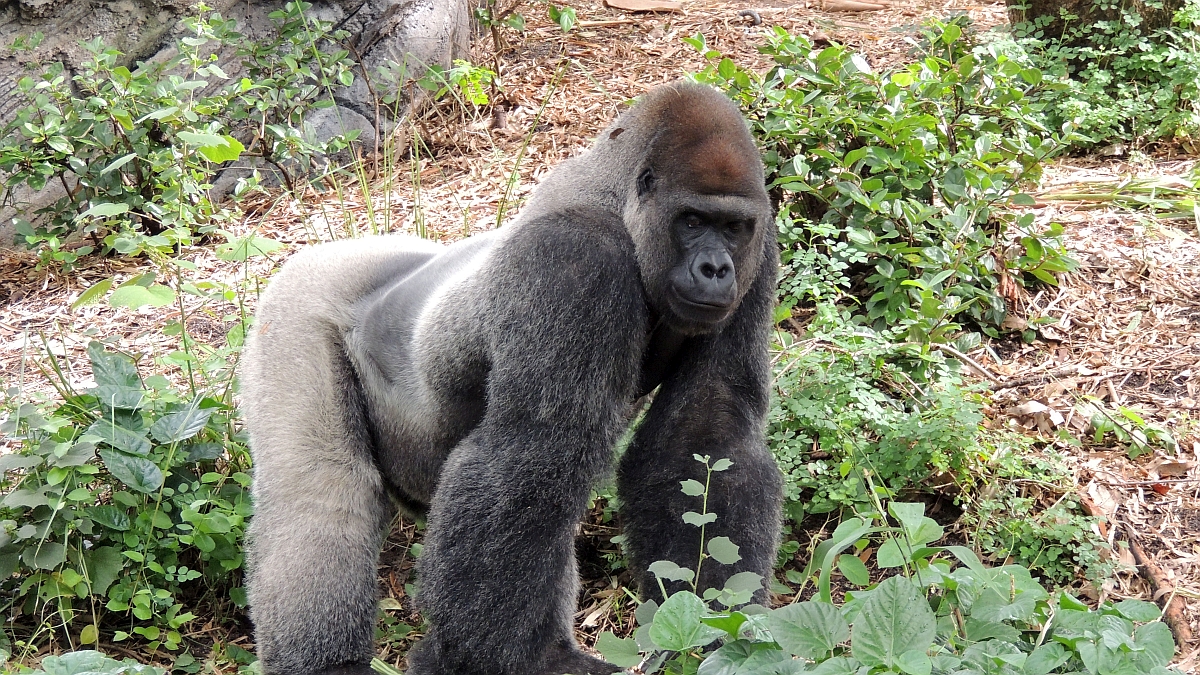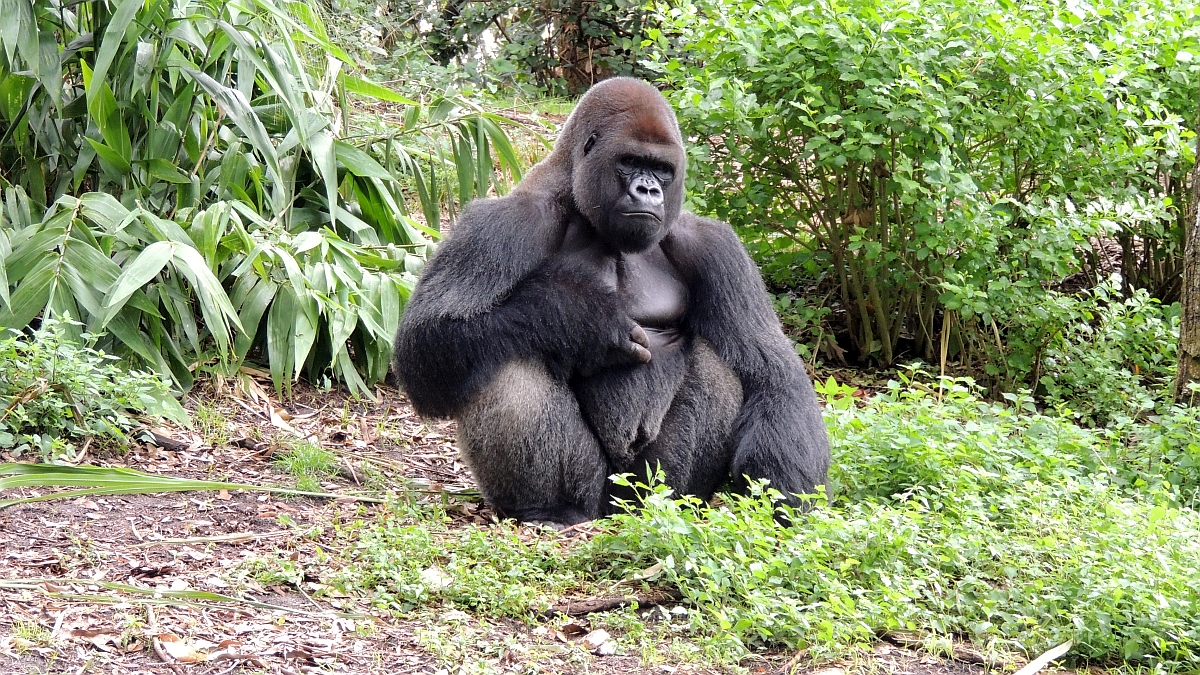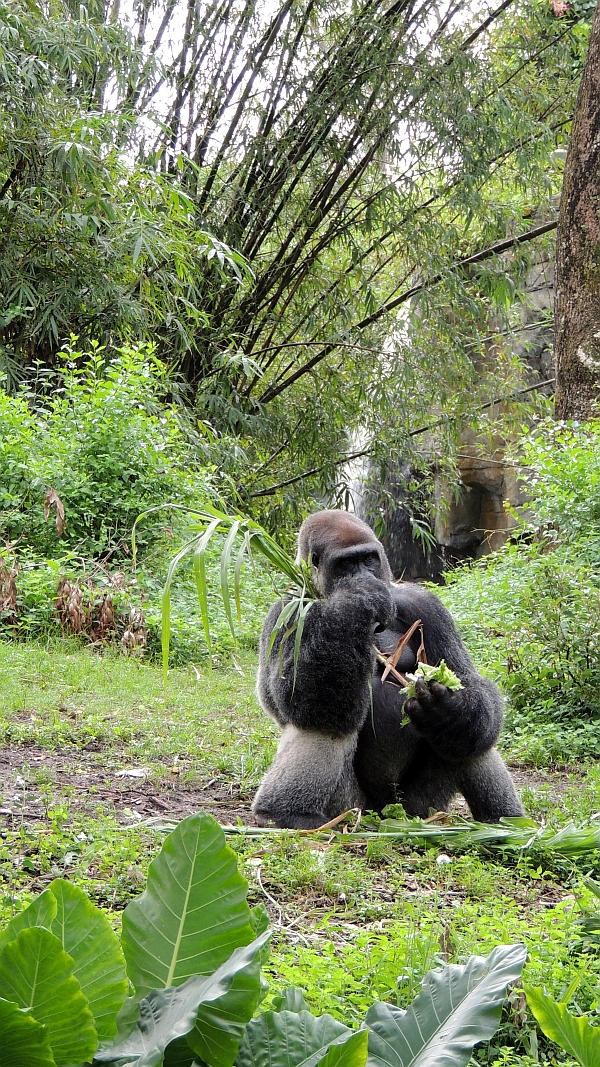 We're off to Pandora next to use our Fastpasses for Flight of Passage.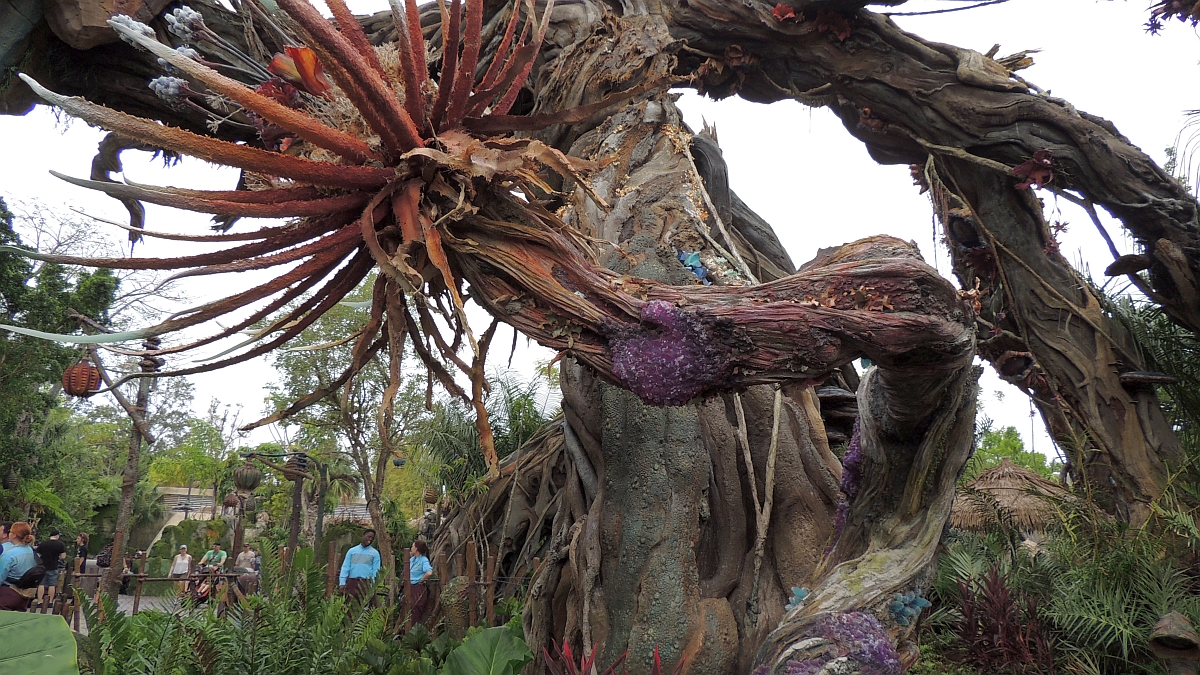 The ride is every bit as enjoyable as the first time we rode it. I don't feel as queasy this time either. We all go for lunch at the Satu'li Canteen next. I can't remeber exactly what it is we had, but I do know it was all very nice. Even the desserts are lovely if not a little alarming as they're so brightly coloured.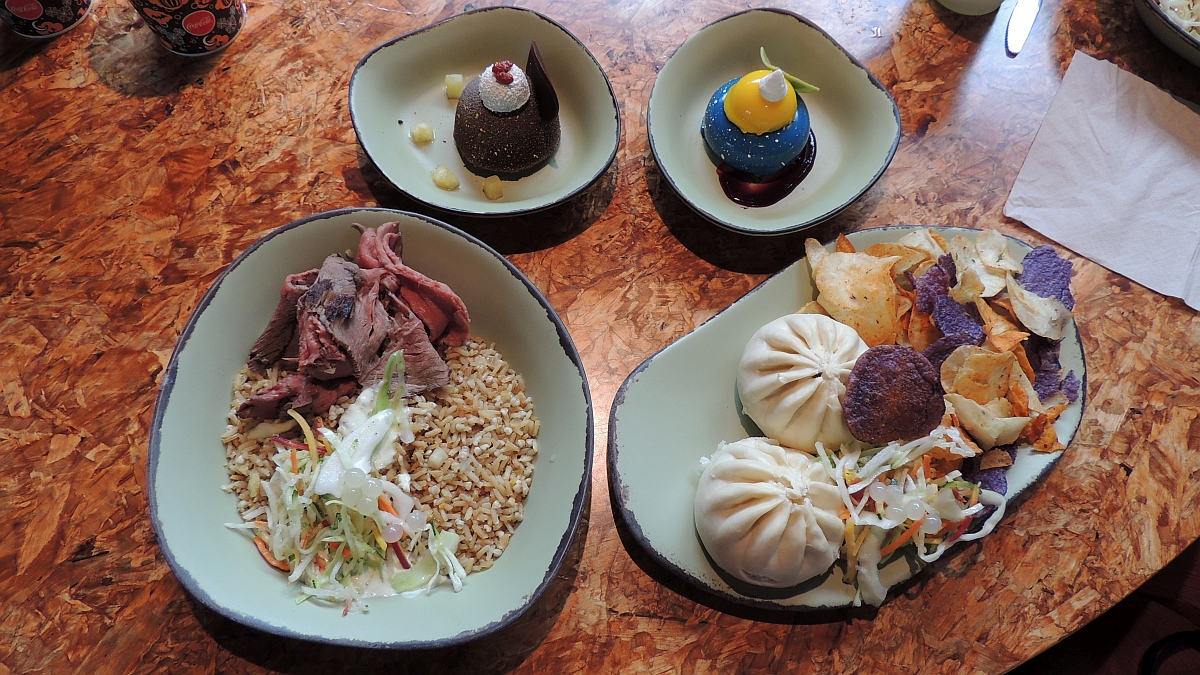 Next is the Maharajah Trail where we see many creatures up close again. It seems like they all want to put on a show today including the tiger who comes right up to the glass wall.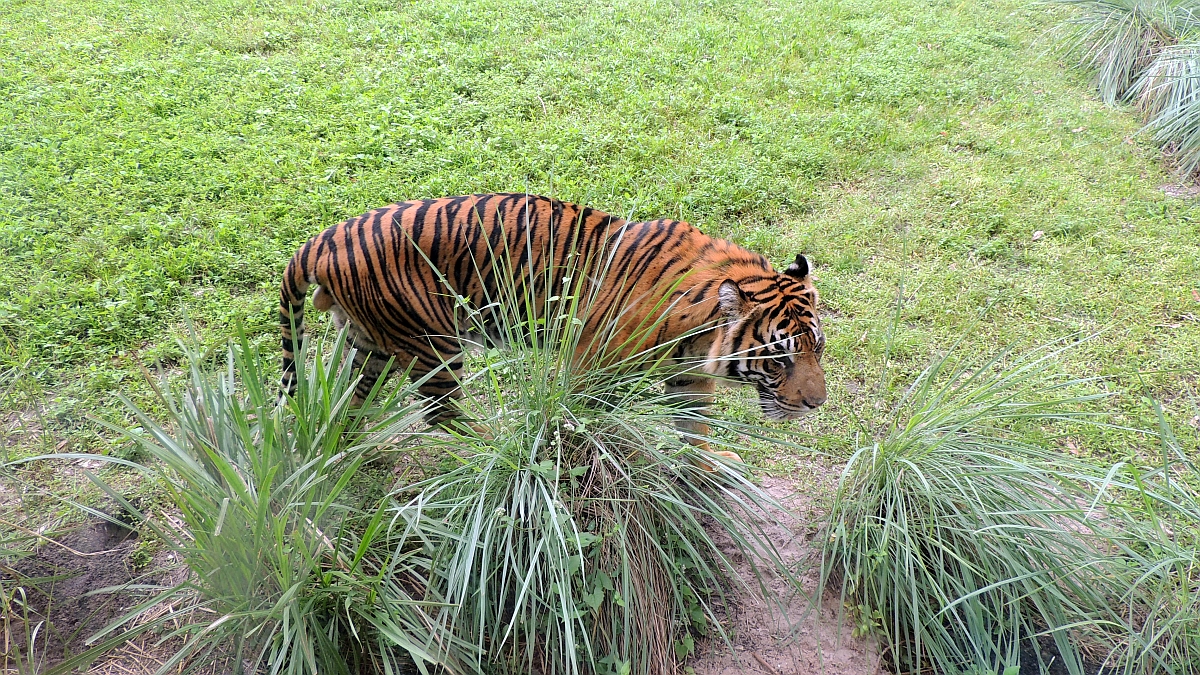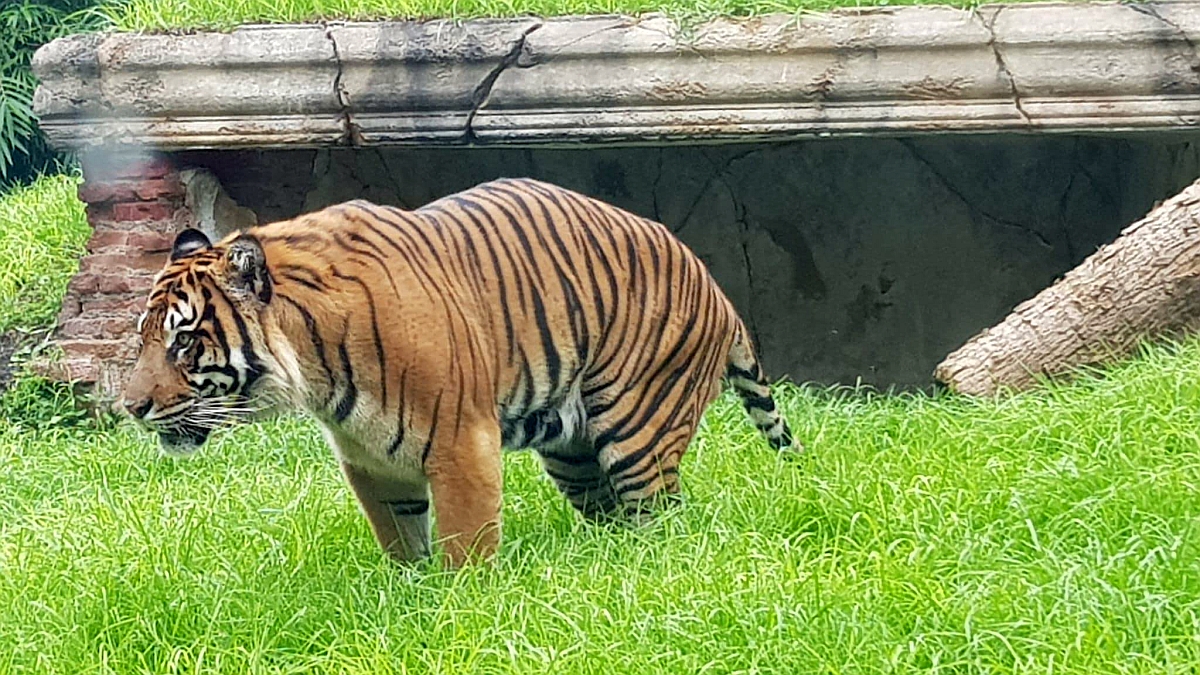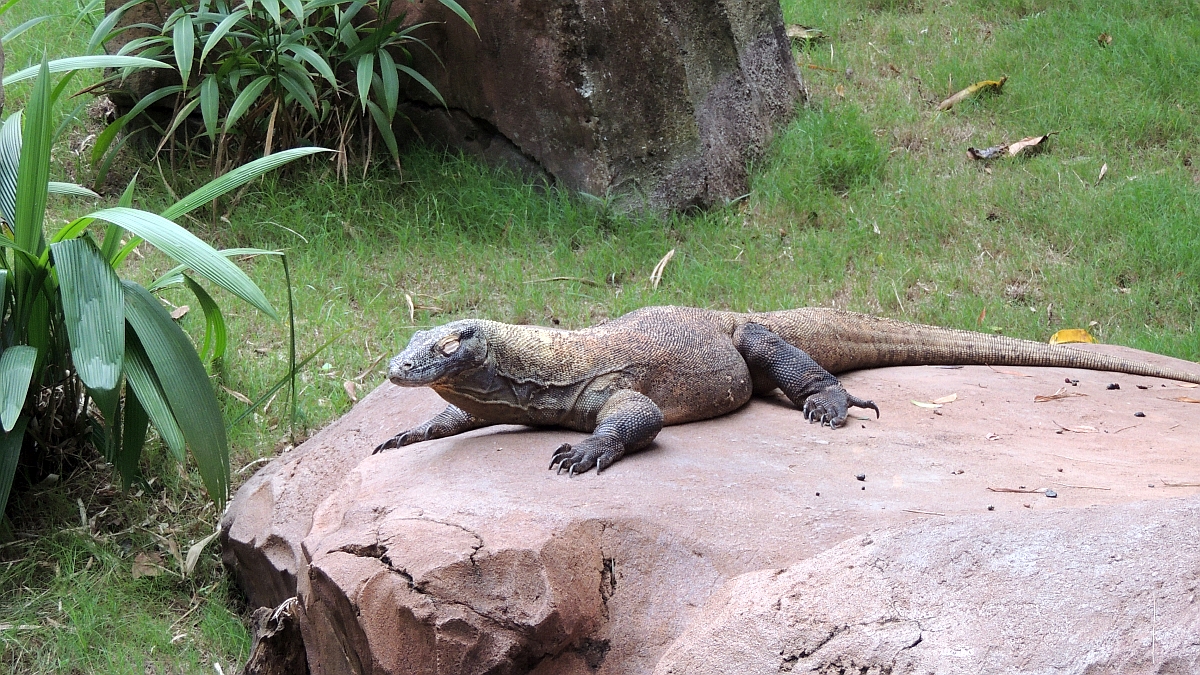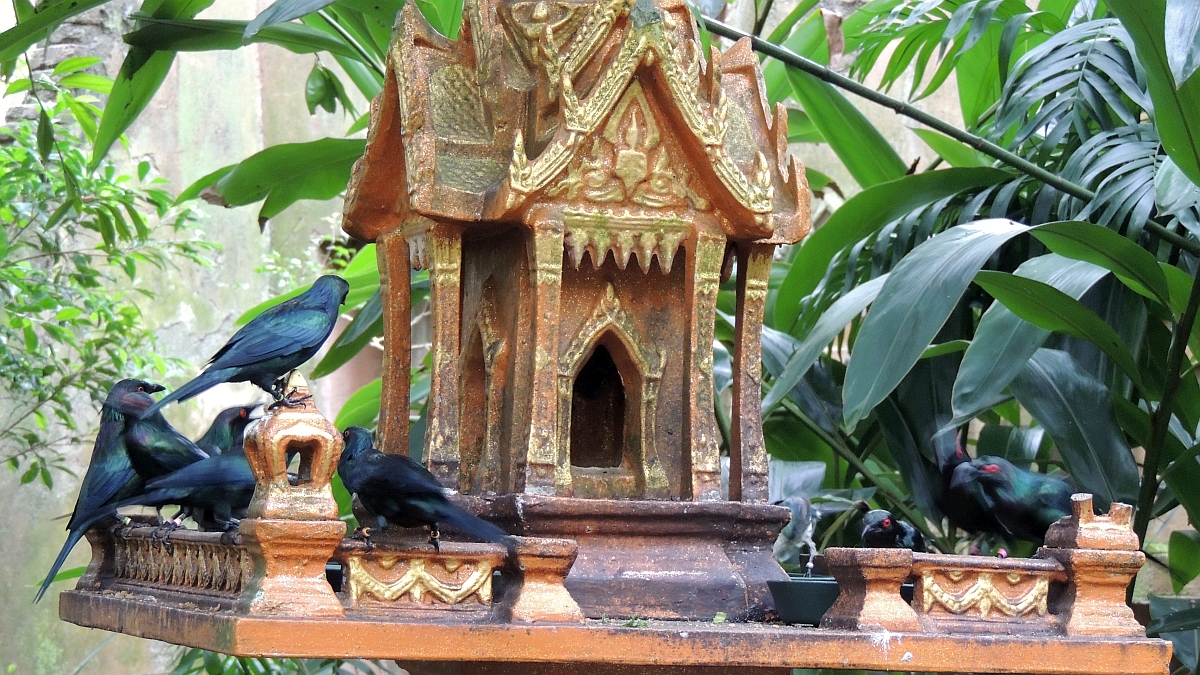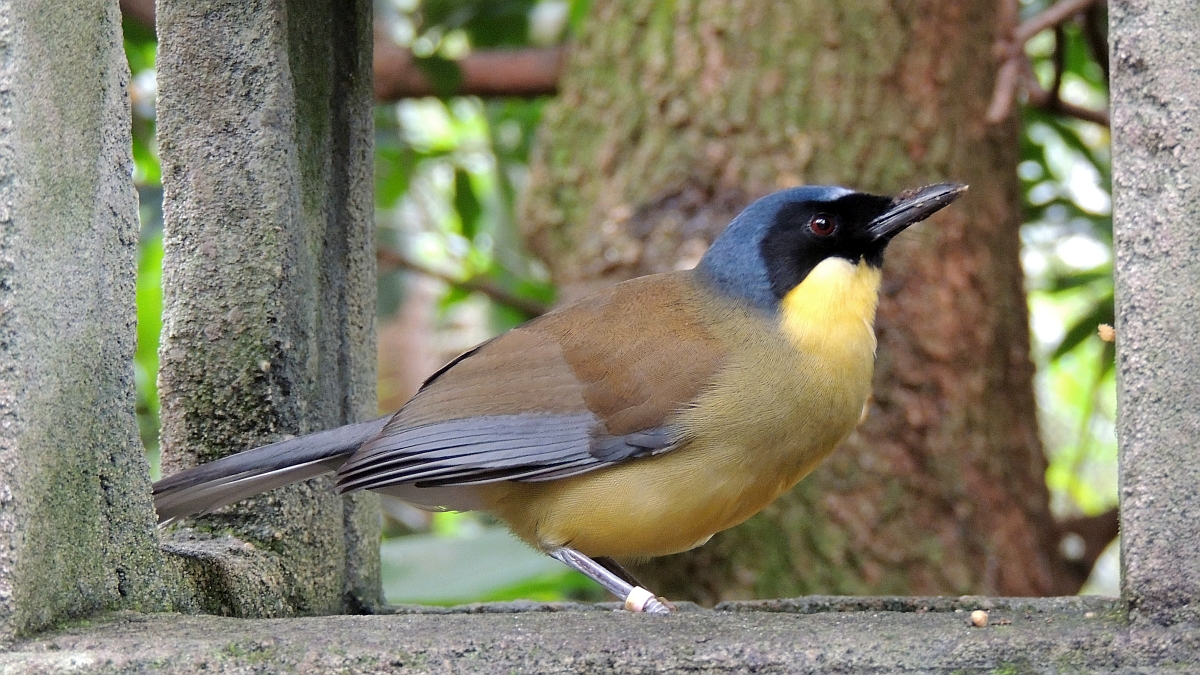 We leave the park now and catch the bus back to Old Key West. It takes at least 30 minutes and probably closer to 45 minutes to get the bus whereas Uber takes around 15 minutes at the most. This isn't a problem if you're taking your time, but it's nice to have the alternative if you're in a hurry.
I have a snooze for 45 minutes then a quick shower before getting an Uber back to the Animal Kingdom at 5.15 pm. In years gone by I would have considered it a waste of time to leave a park during the day, but these days I find it so much nicer to have a short time unwinding in the resort before going back in relaxed and looking forward to the evening.
We meet Sharon and Evan and use our Fastpasses to ride Kilimanjaro Safari. It's been overcast all day with the occassional very light sprinkle of rain and a little cooler than the past few days. Cooler is a relative term here, it's still very warm. Anyway, the conditions make for an excellent safari as many animals are out and about. We see giraffe running, cheetahs quite close up and even see and hear a lion roaring as we drive past.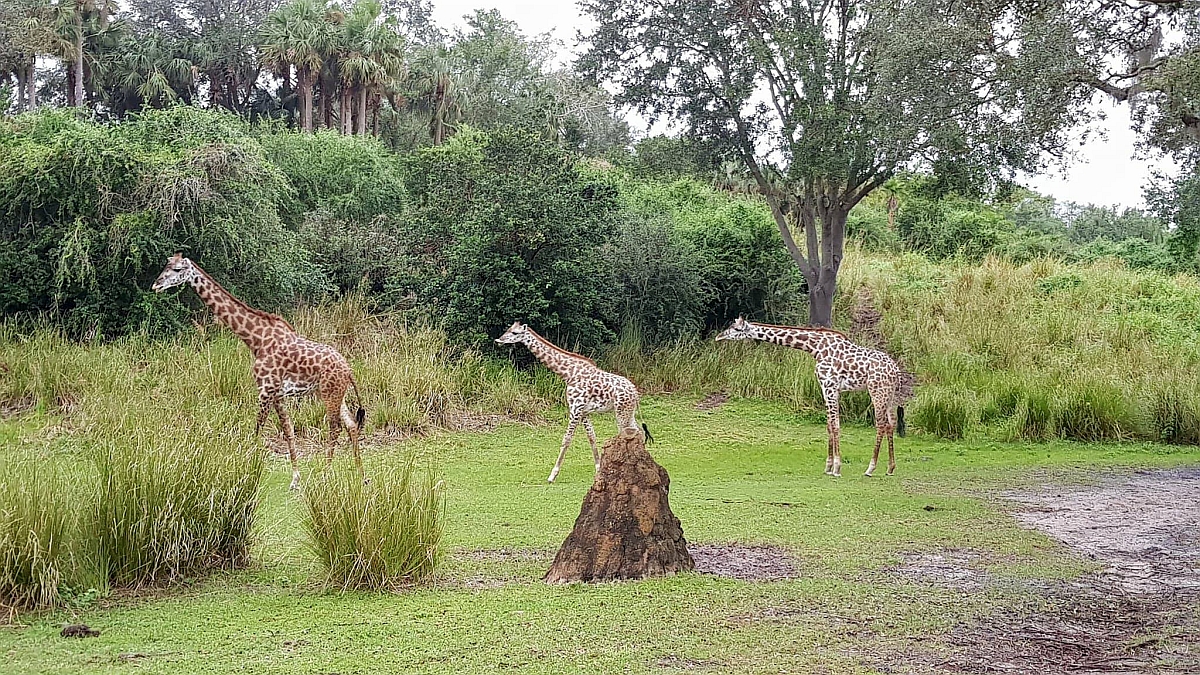 We meet up with Susan and Lu Beth at Yak and Yeti at 6.45 pm and enjoy a really nice meal, mine being the Miso Salmon. The server is very good. We are running a little late for Rivers of Light so he boxes up our desserts to go - no mean feat when there are 9 of us.
We walk around to the stadium to get ready for the 9.00 pm Rivers of Light performance. Once seated Charlie and I wander off to look for a beer. A CM sees us looking a little lost and asks us where we want to get to. We tell him we are in the market for a beer. 'Hmm. I think the stall will have closed' he says. He's good enough to ring up and find out. Sure enough, it's just shut for the night. Damn and blast! Back to the theatre where we have to satisfy ourselves eating the take out desserts - a poor substitute if you ask me.
Rivers of Light is just as good second time. Sharon and Evan have never seen it before and they are impressed as well.
We take a slow walk out the park and I use the time to chat with Susan and Lu Beth. Very pleasant it is too as we stroll through a darkened Animal Kingdom on a warm evening chatting with old friends.
The bus gets us back to Old Key West by 10.30 pm and we sit on the balcony and enjoy a Cuba Libre before bed.
Day 13 video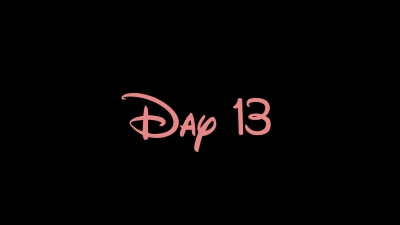 [OCTOBER 2017 REPORT HOME PAGE]