Day 12 October 2017
Written by Kev
We have a 9.30 am ADR at the Be Our Guest restaurant this morning, so we're up and out to catch the bus in plenty of time. Luckily Charlie is feeling much better today. There are long lines at security and at entry (I guess you would have called them turnstiles a few years ago, but I don't what they are now - wriststyles?).
We're all looking forward to this morning as we're meeting up with Sharon and Evan again, but also seeing our friends Susan (from Oklahoma) and Lu Beth (North Carolina). We last saw Susan in 2015, but we haven't seen Lu Beth in many years.
Main Street is decked out for Halloween and looks quite nice. It's a beautiful morning and everything is looking clean and sparkly.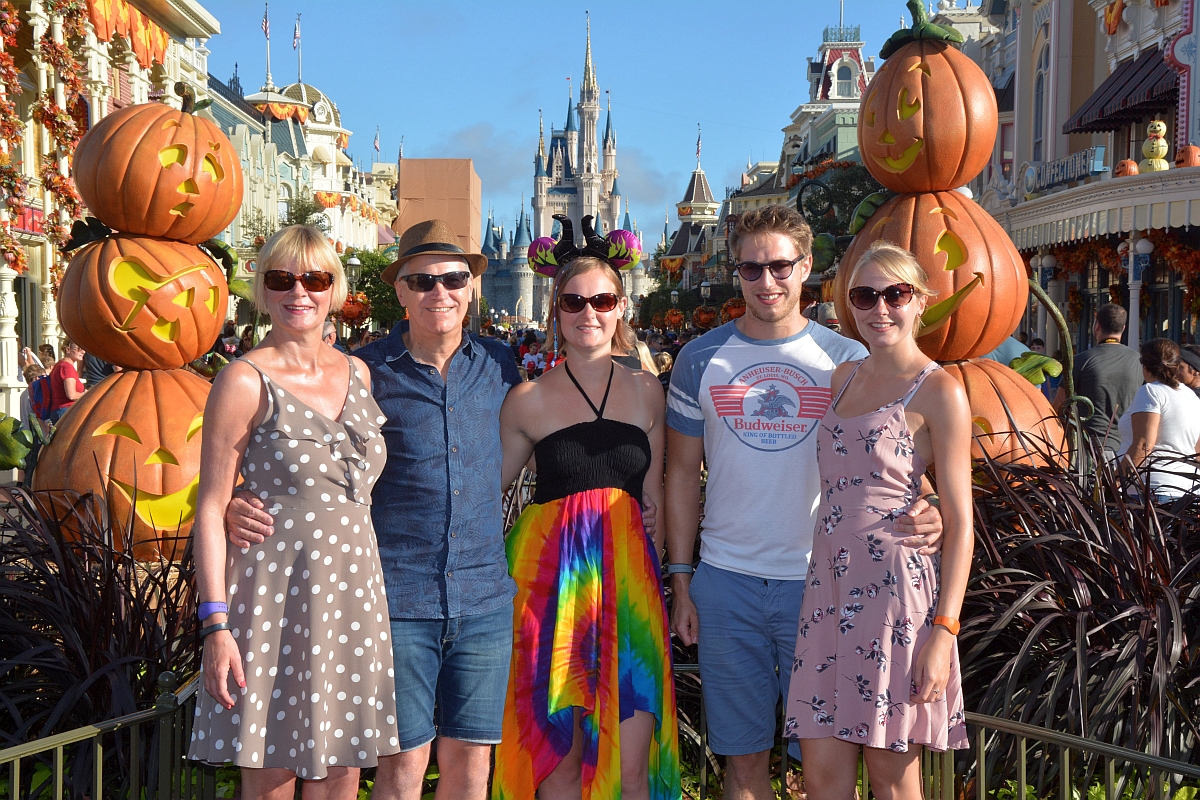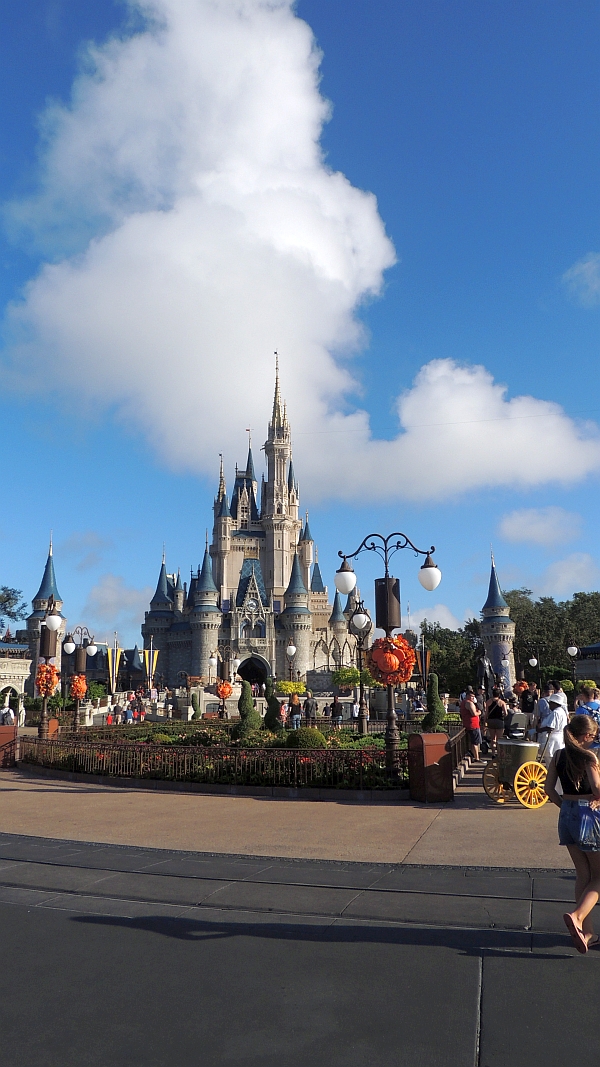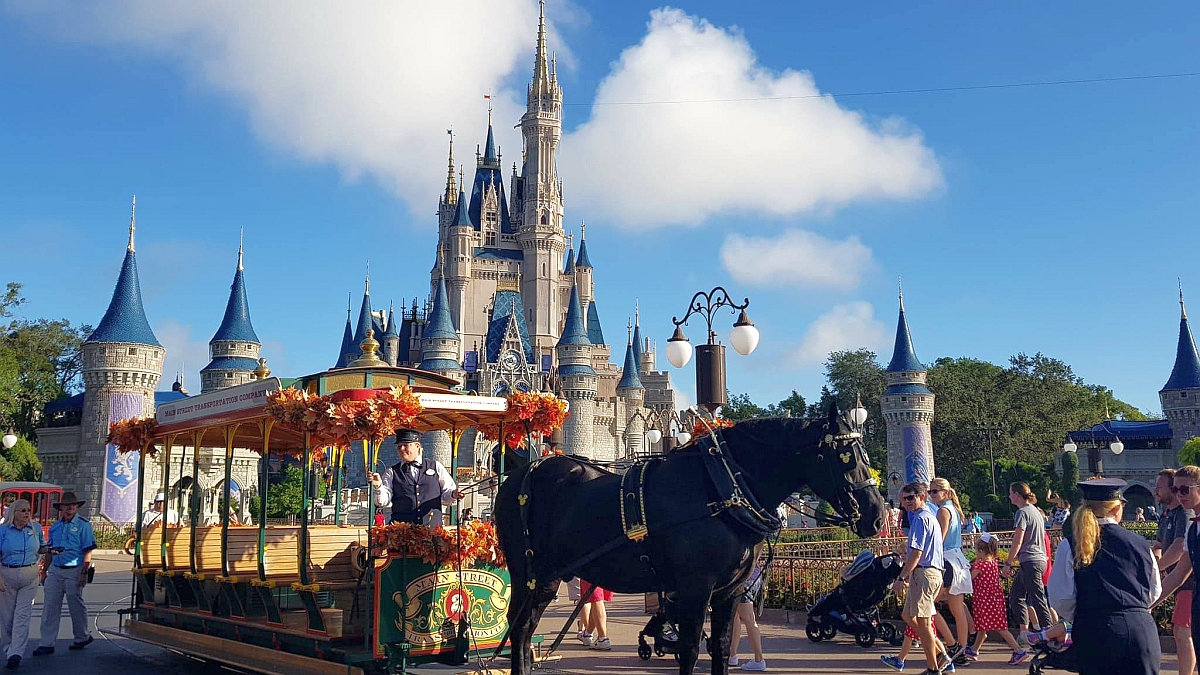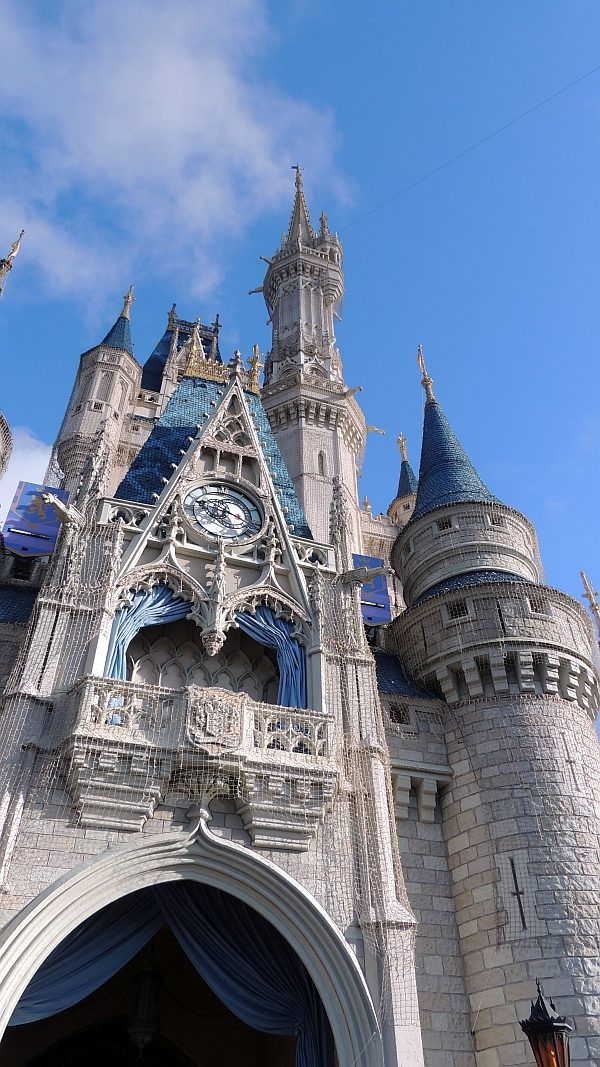 We walk round to Be Our Guest where we meet up with Sharon and Evan. Susan and Lu Beth arrive shortly after. There are lots of hugs and greetings and we go in for our breakfast. It's especially good value as it counts as a quick service meal. I have the poached egg open sandwich and there are loads pastries, coffee and fresh fruit available as well. Georgia tries the Croissant Doughnut, which is a fried doughnut topped with banana caramel sauce, cream and chocolate ganache.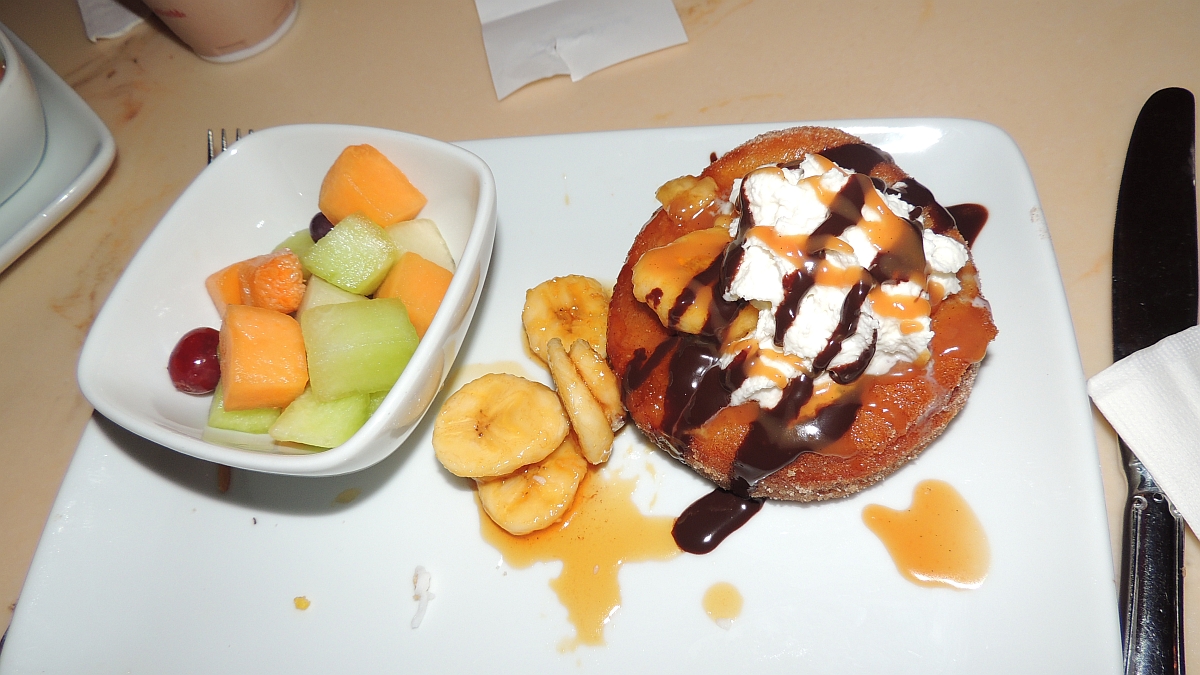 The fruit obviously makes it a healthy meal.
We ride the Seven Dwarfs Mine Train. This is a first for us and I think it's a nice addition to Fantasyland. A little short maybe, but fun without being too much of a thrill ride. I think it's nice that Disney can still make family rides that aren't too frightening.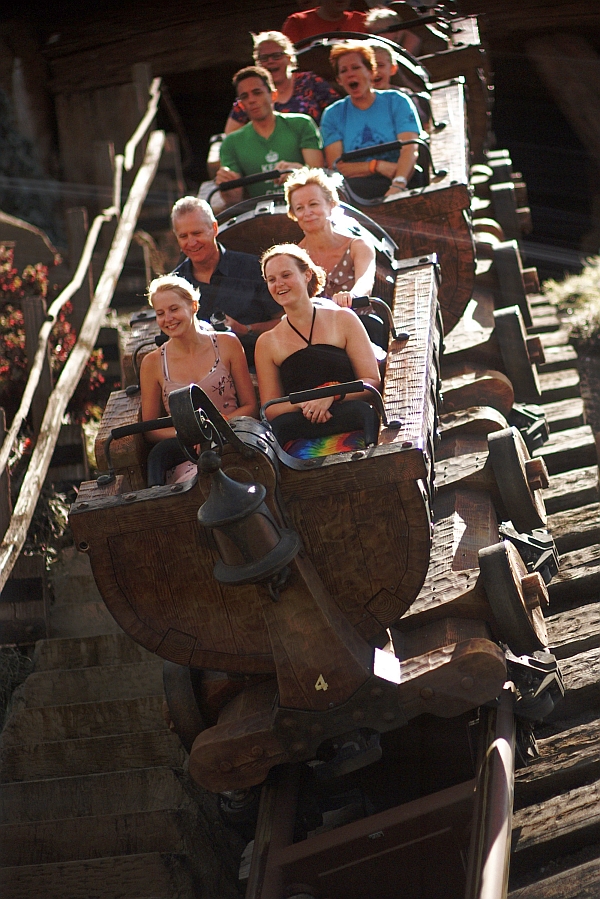 Sharon appears to be getting more of the thrill element than the rest of us.
We watch Mickey's Philharmagic and then walk to Tomorrowland for Space Mountain. Tam sits this one out. The TTA is next quickly followed by Buzz Lightyear. The ride stops part of the way through and this helps India to a score of 608,900. Dammit, beaten again. The Carousel of Progress provides a nice respite from the sun before we all ride the train around the park, exiting at Main Street.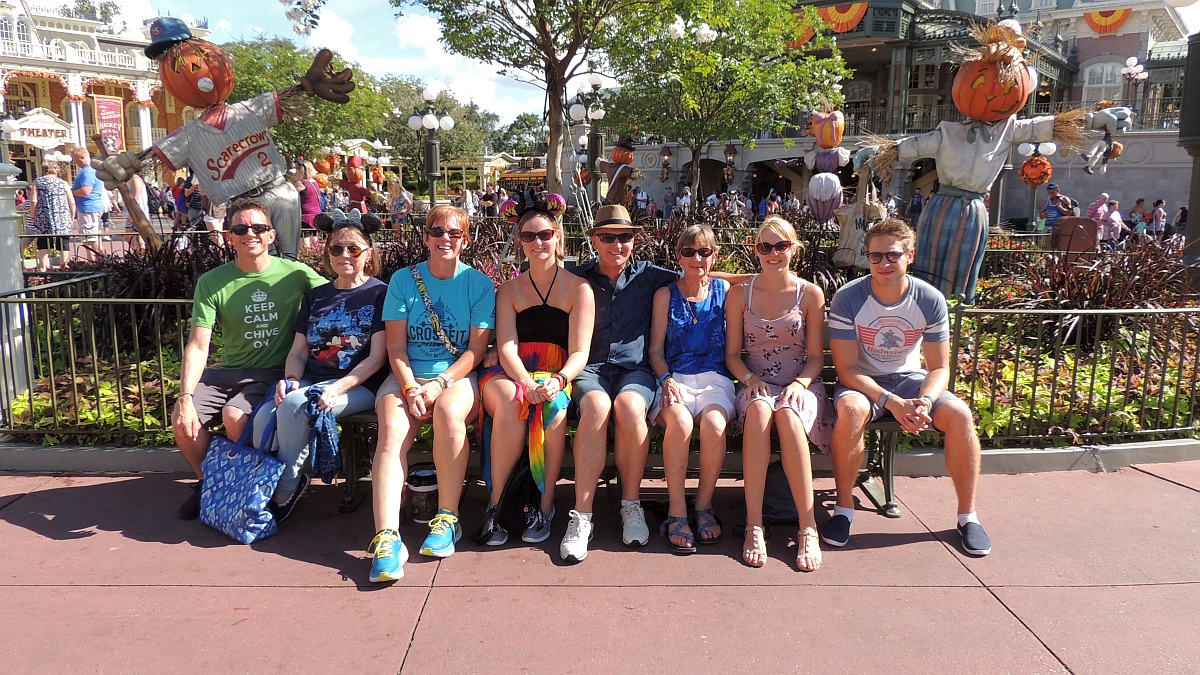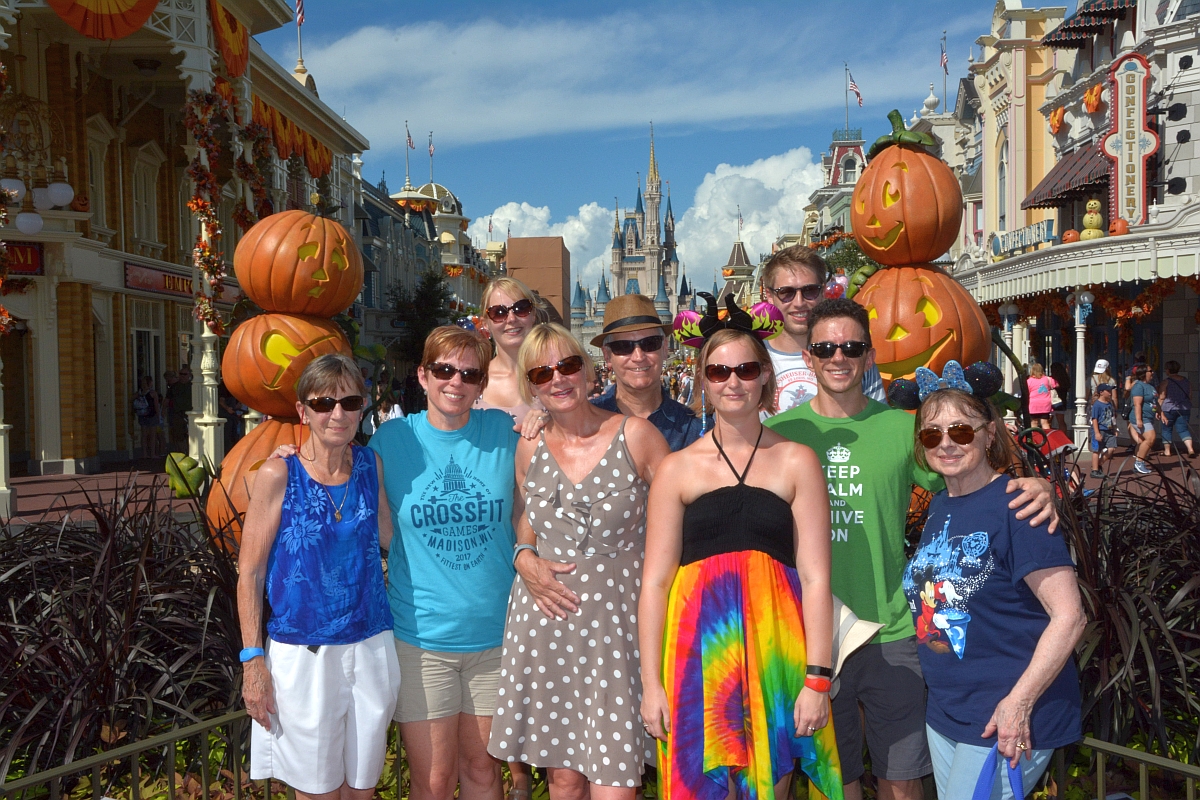 After a couple of photos we all leave the Magic Kingdom and catch the boat across to Wilderness Lodge where we have a drink at the new bar - Geyser Point. This is another new thing since our last trip, we are clearly not going often enough to keep up with all the changes!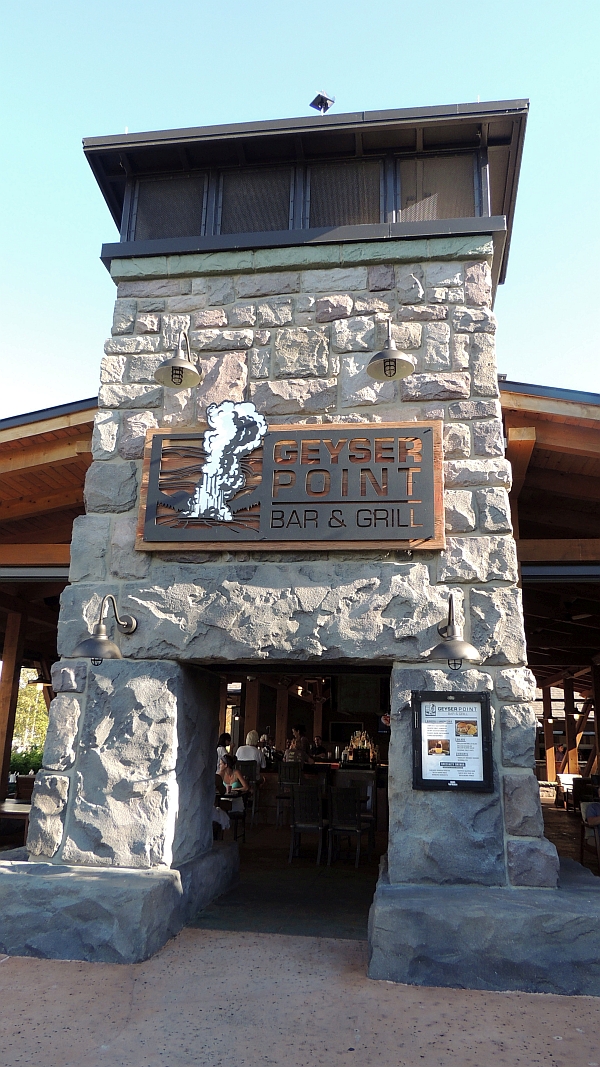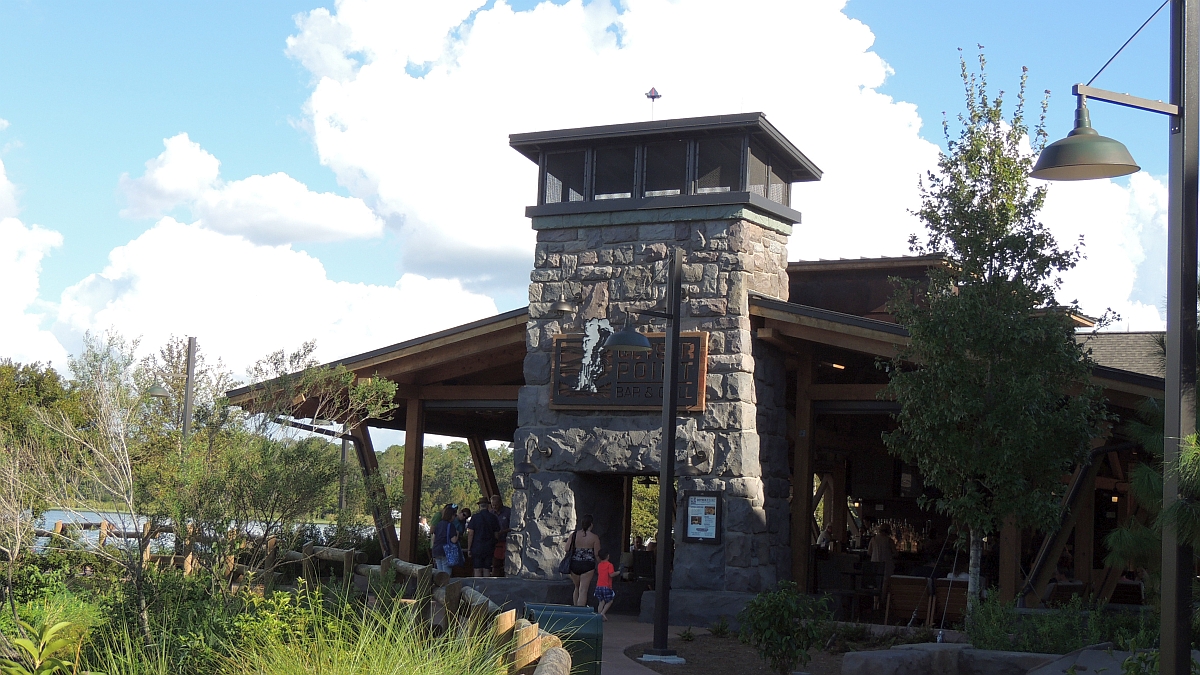 We get a table looking out over the water and spend some time catching up with our friends. It's so good to see them all again and I'm glad we took the time out of our MK touring to relax and talk.
It takes a little while to sort the bill out as there are so many of us, but the server is very good about it and splits it up multiple ways. We are heading to the Grand Floridian next for our ADR at Narcoossee's, so we get the boat back to the Magic Kingdom.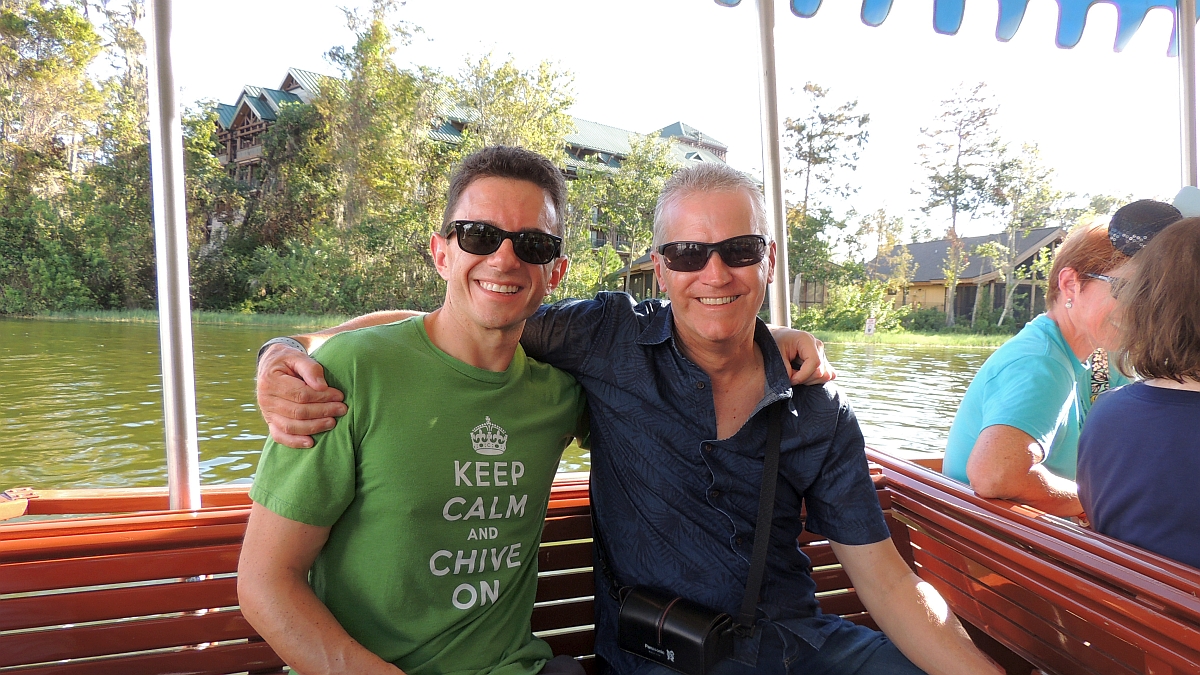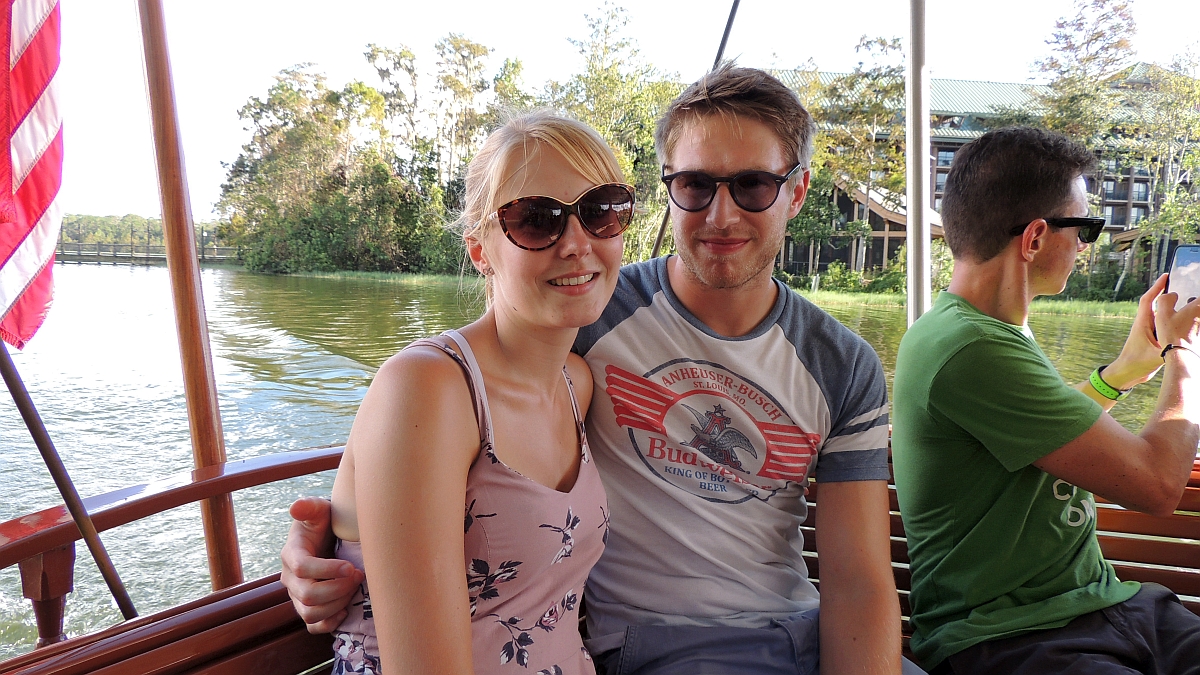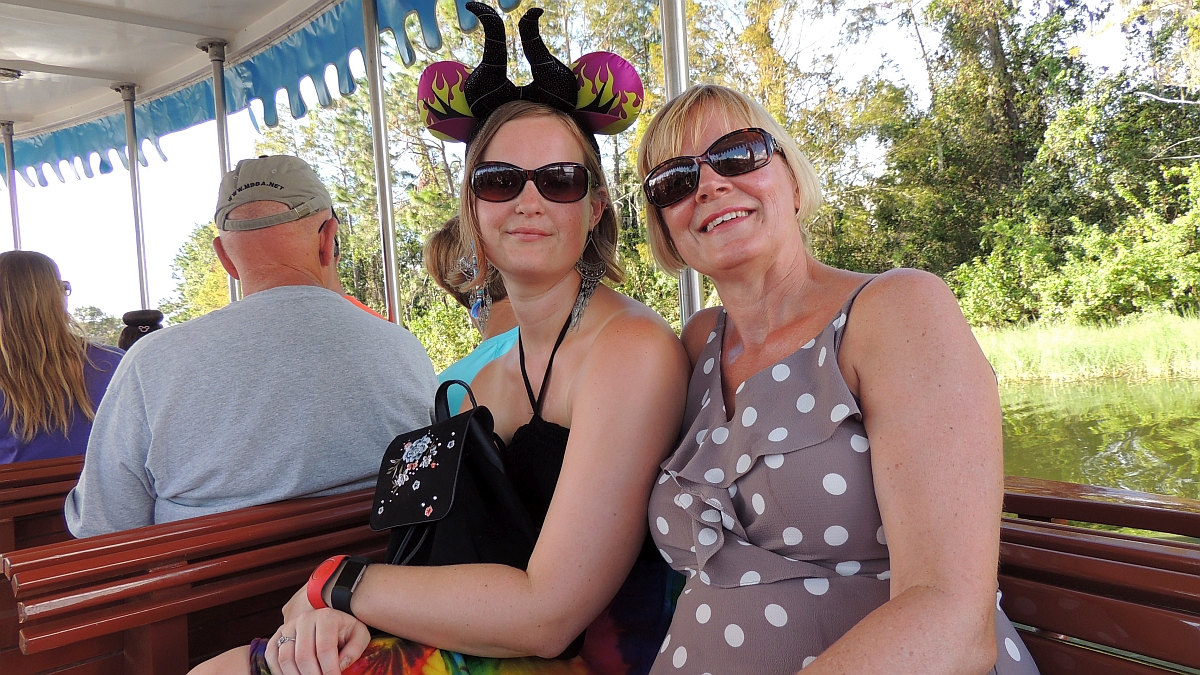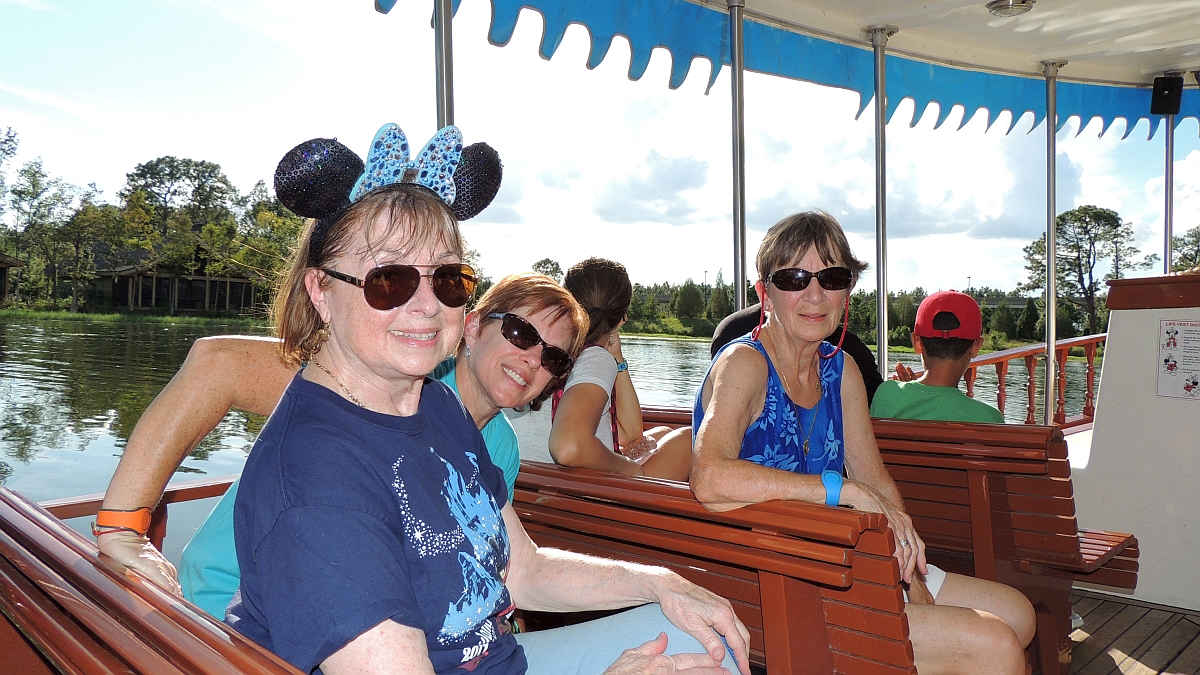 The little boat to the Grand Floridian has just left, so we decide to catch the resort monorail instead. This proves to be a bad idea as it seems to take forever and we arrive for our 5.30 pm reservation 30 minutes late. Luckily there's no problem and we are promptly seated. I've always had a soft spot for this restaurant, the view over Seven Seas Lagoon is lovely and we've always found the food to be consistantly good.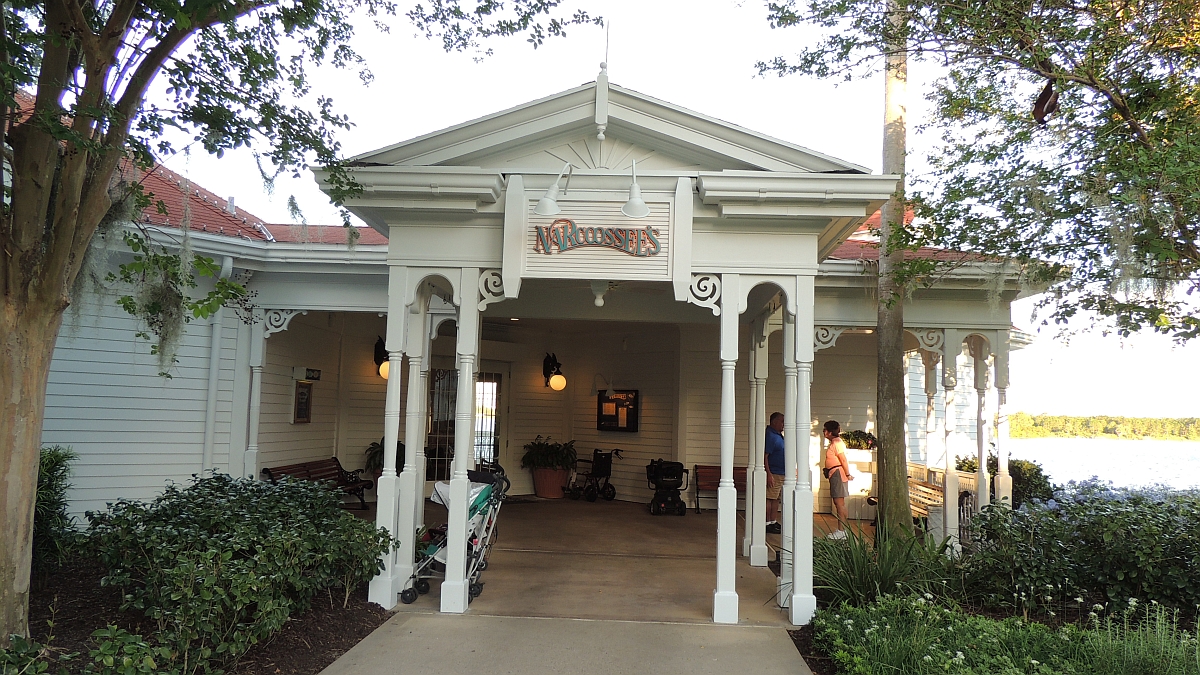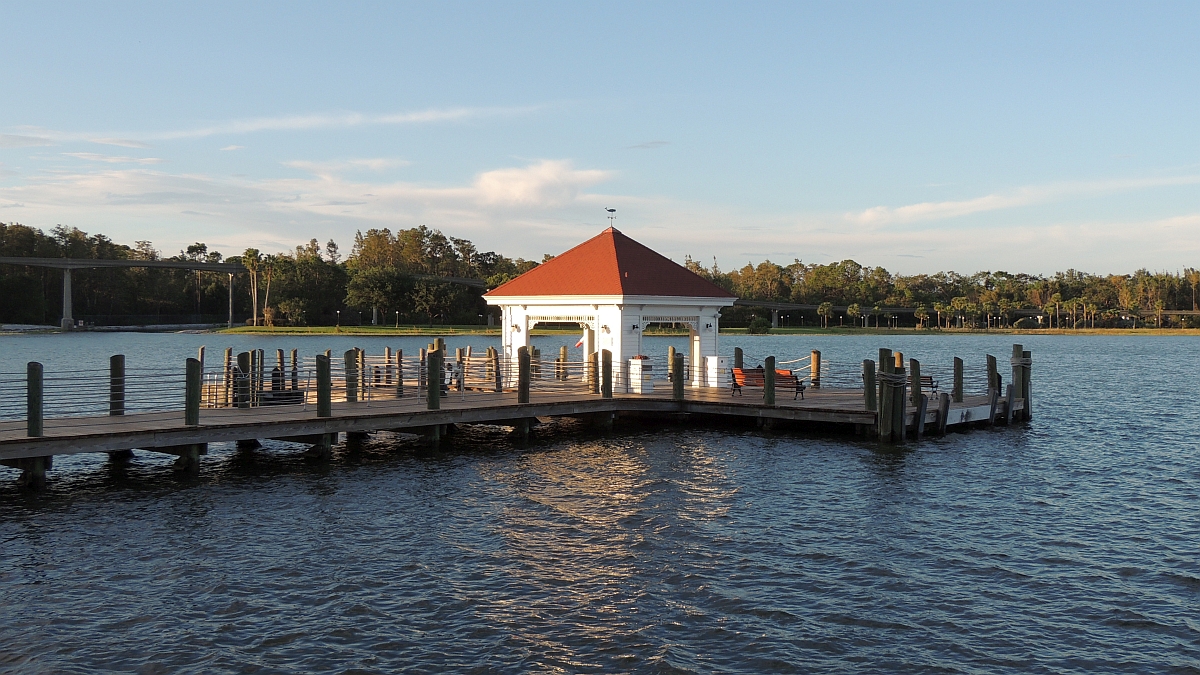 There's some lovely bread to start and Tam and I both have the Wild Shrimp Pasta. Tam had a very similar thing at The Boathouse last night and she says this is head and shoulders above that. We also share a bottle of Cakebread Chardonnay.
As we're on the dining plan Charlie decides to get his money's worth by getting the $70 lobster, which he says is wonderful.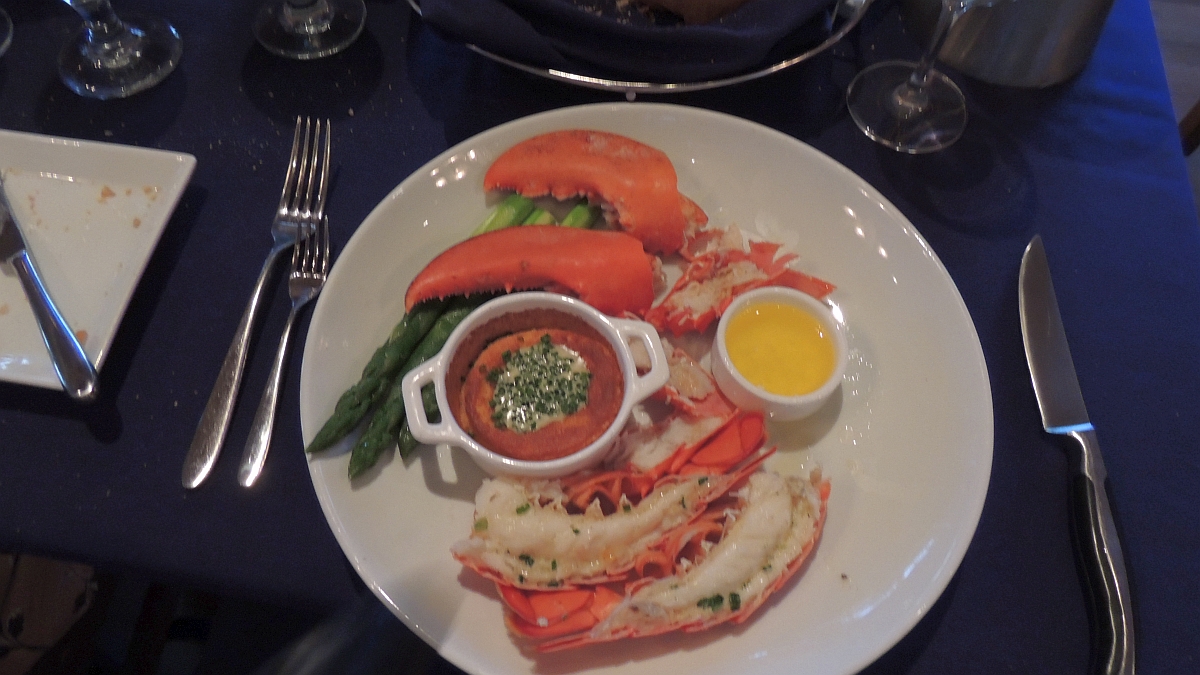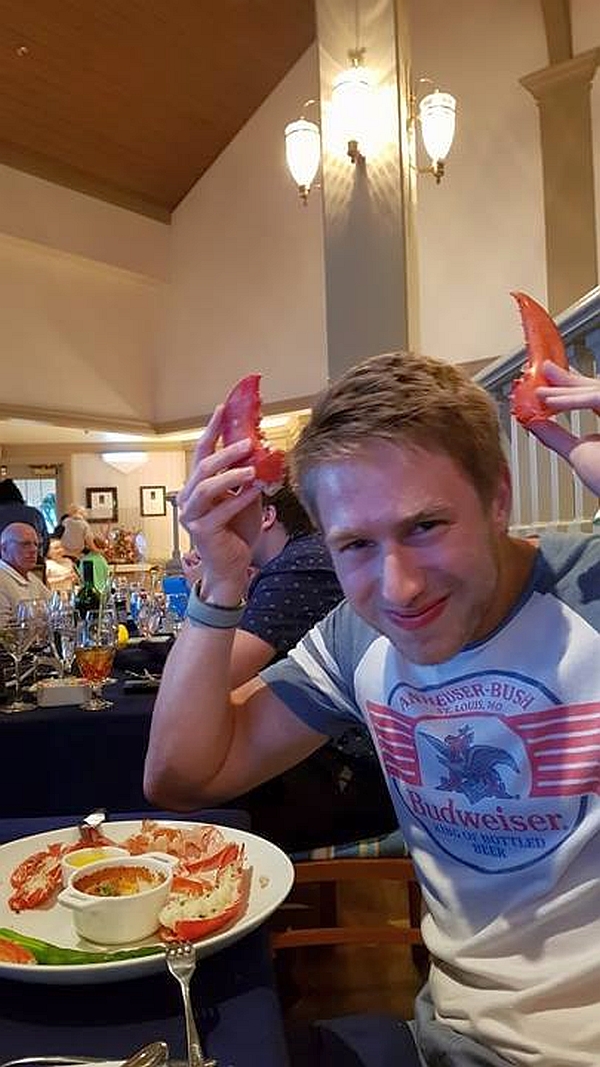 Charlie channeling his inner Angus.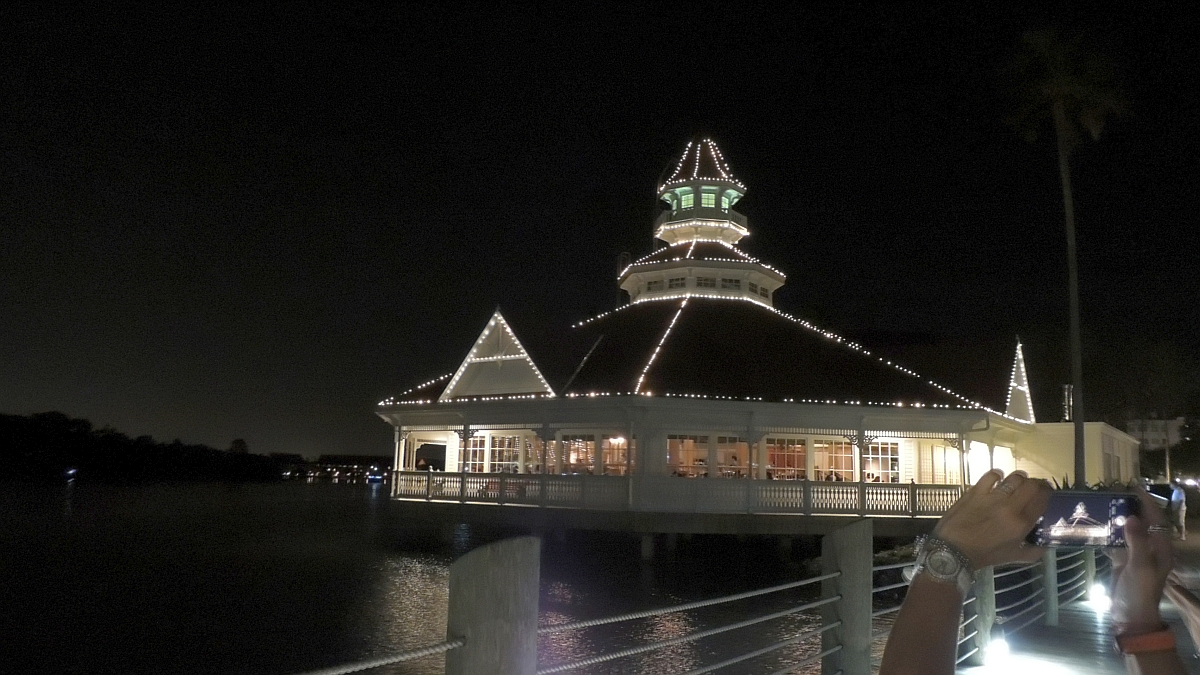 I think we all agree that this was a wonderful meal. It's not cheap, but really well paced and all the meals are enjoyed. I've also enjoyed having more time to chat and enjoy the company of our friends.
We are trying to get across to the Magic Kingdom to see Happily Ever After and we're running a bit late, so Charlie and Evan get desserts to go and we're out the door.
We get the little boat as we're right at the dock and it's probably the nicest form of transport in WDW. Unfortunately it goes to the Polynesian first and we arrive to a packed Main Street.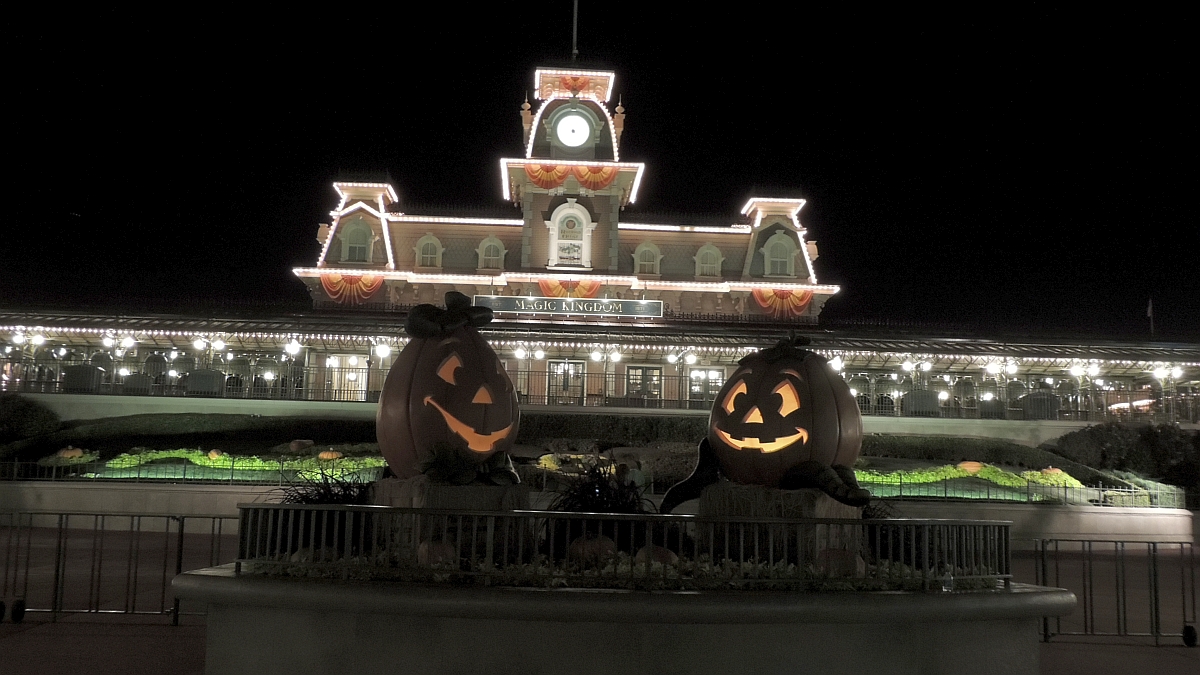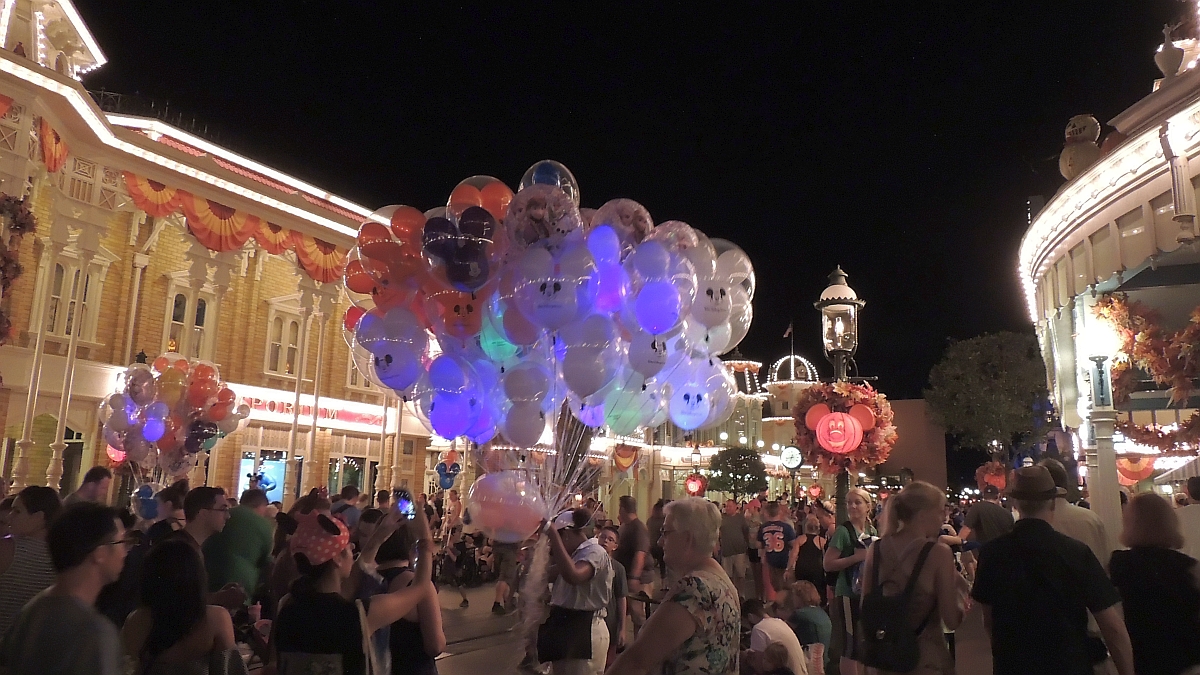 Still, we manage to make up way to the hub and find a spot with a slightly restricted view. Wow! What a show. We all agree that we must see this from a little closer when we come back on Georgia's birthday. We stay to watch Once Upon A Time. Susan has a theory that this was a practice for Happily Ever After. They perfected the technique before moving on to the bigger show. She may well be right, she usually is when it comes to all things Disney.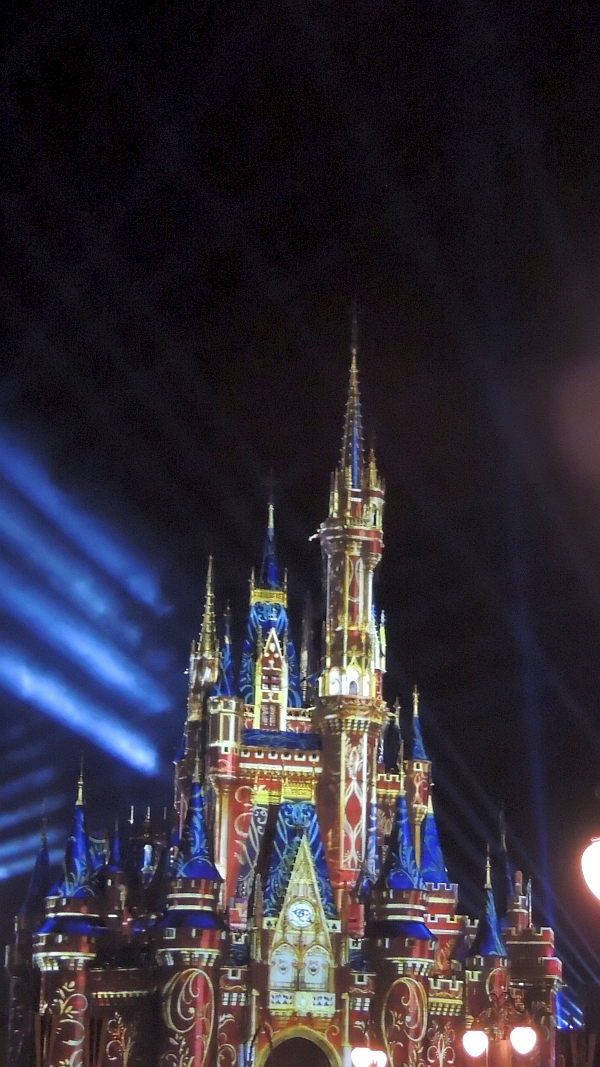 We have a Fastpass for Pirates and we follow this with Big Thunder Mountain, the Haunted Mansion and Peter Pan. We plan to make a stop at the Main Street Bakery on the way out, but to India's horror this is now a Starbucks! Is nothing sacred? Luckily the confectionary shop is open and some cakey type things are purchased.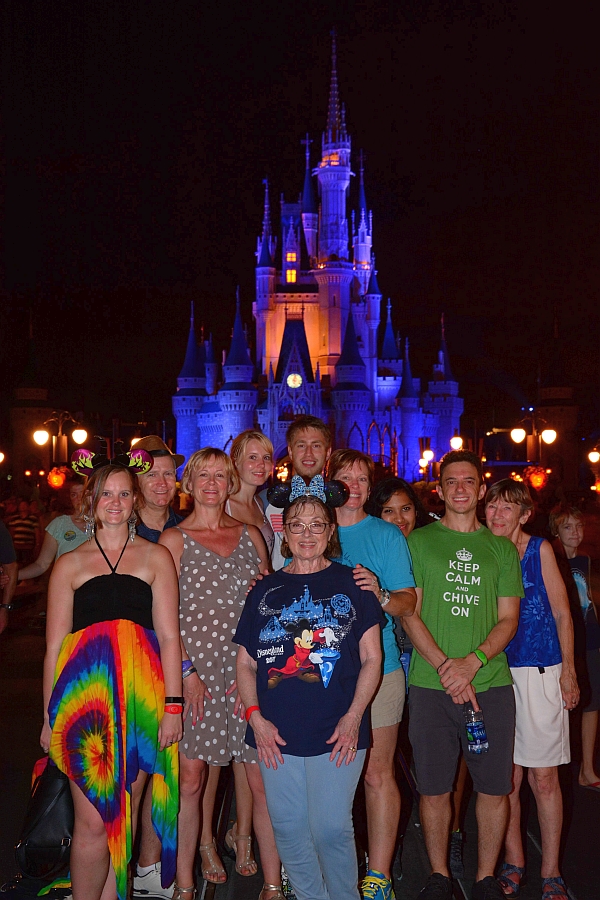 The park has now closed as it's past midnight, so we say farewell to everyone and we catch the bus back to Old Key West. Bed at 1.15 am.
Day 12 video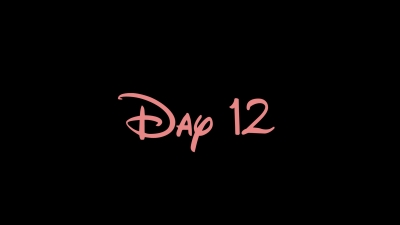 [OCTOBER 2017 REPORT HOME PAGE]