Day 10 October 2017
Written by Kev
It's an early morning, up at 6.45 am as Charlie and I are off to play golf again. We have a swift breakfast in the room and then walk across to the Lake Buena Vista golf course at Saratoga Springs. We pay for the round ($245 for two with DVC discount and club hire) and find our golf cart. You get a bucket of balls at the driving range, so we whack away at those to try and get our game into some sort of shape. I don't think it would be spoiling the surprise to say that we fail.
Our tee off time is 8.30 am and we are paired up with a couple of American guys, Ryan and Dan. I think it's fair to say that they are somewhat better at this golfing lark than Charlie and I, Ryan is particularly proficient. It's a lovely course with large parts of it winding through Old Key West. You get given 6 new golf balls for the round and that's a good thing because there's quite a bit of water around the course and I manage to find a good portion of it. I manage to use all 6 balls as well as some more that I'd brought with me.
It's quite hot, especially towards the end of the round, but dry and mostly sunny. We are a little better than when we played the 9 hole course, but not much! Charlie wins by 3 shots. When we drop the cart off at the end we're asked if we want our score card. No thanks!
We have a beer with Ryan afterwards. He's from Ohio and a very nice chap.
We walk back along the nature trail to Old Key West - it's very pretty alongside the canal.
We meet the ladies at the pool. They've been to Epcot to do the Behind The Seeds tour in The Land. They say that it was very good.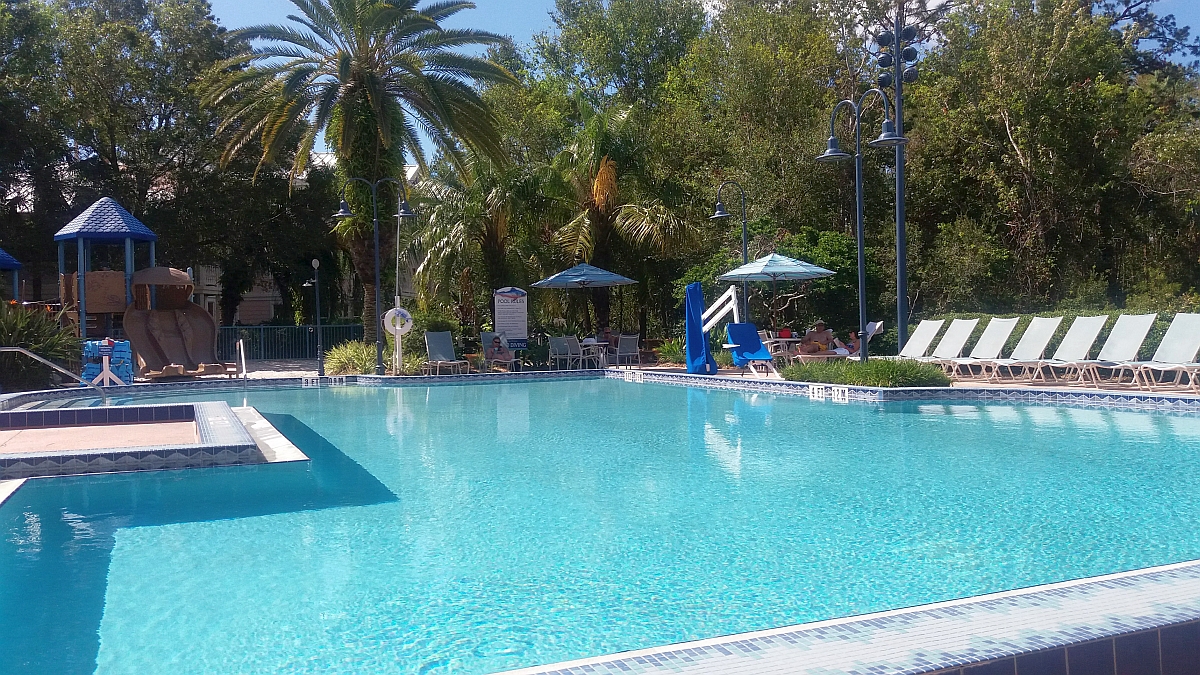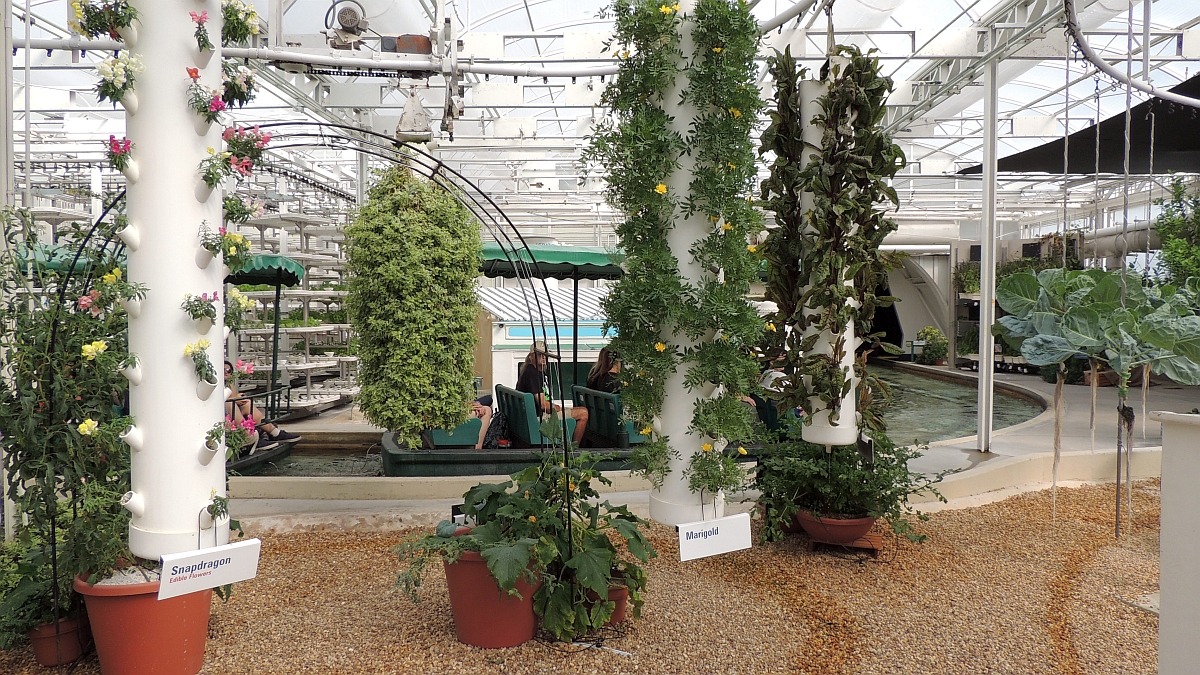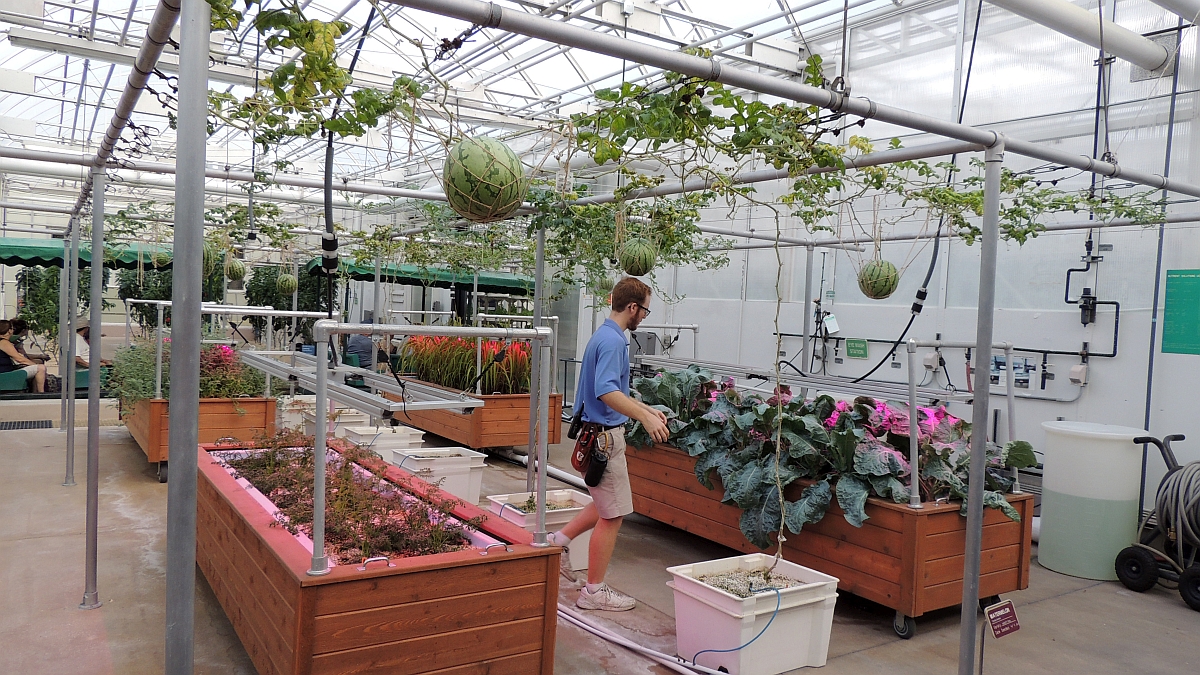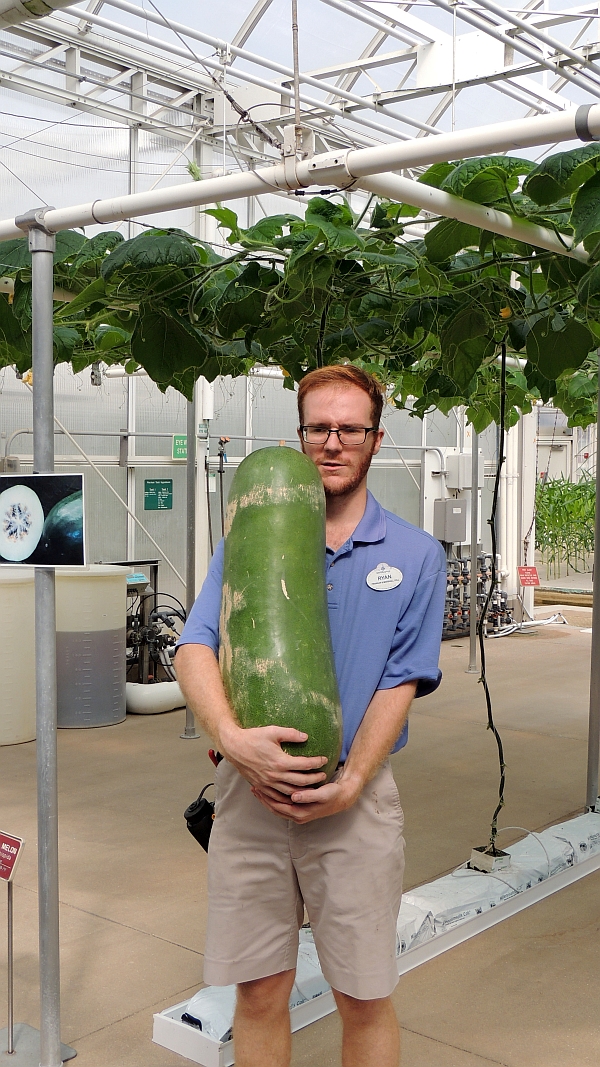 You've got to be impressed by a man with a large gourd.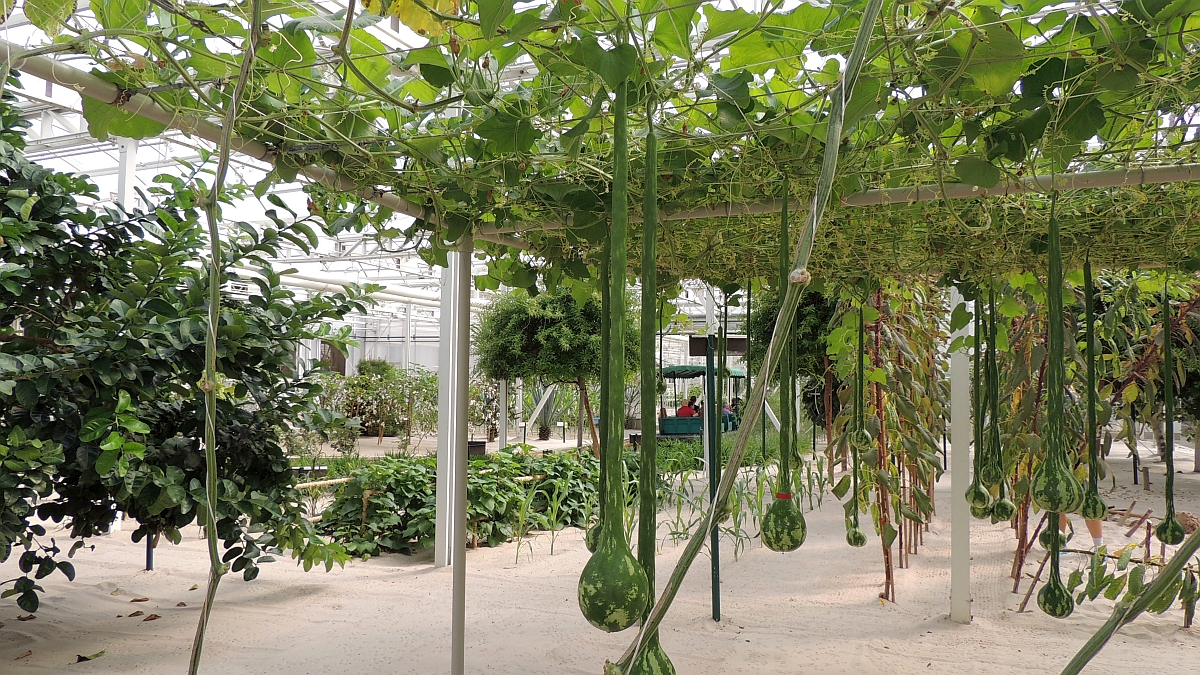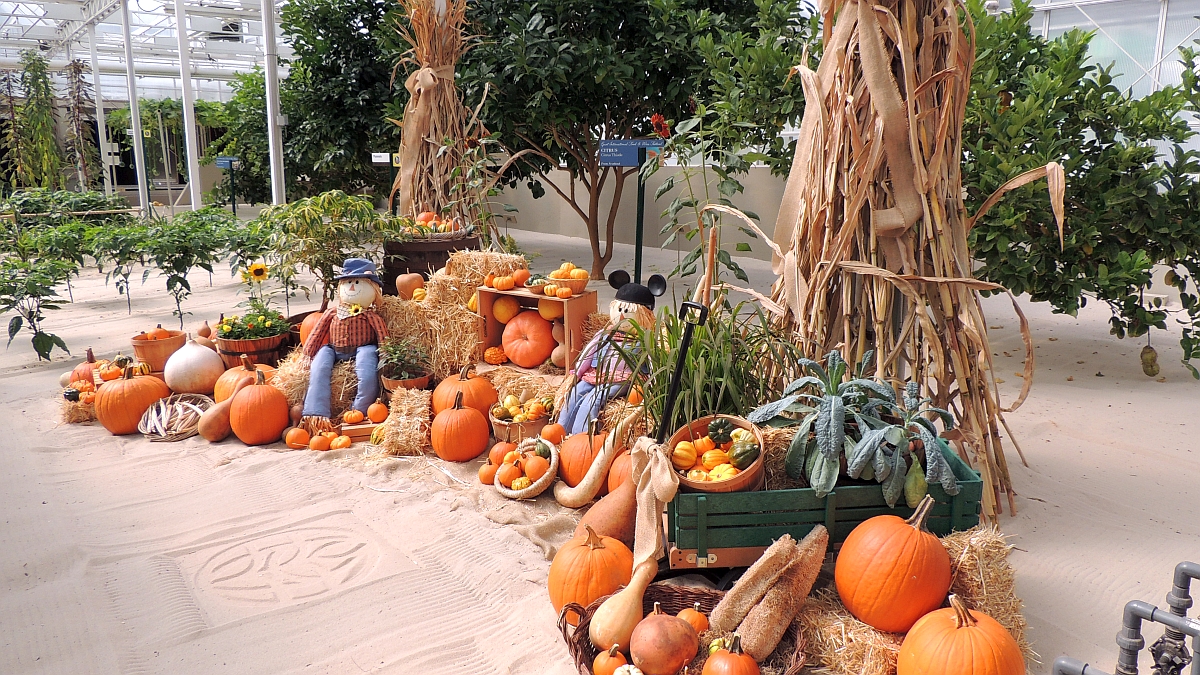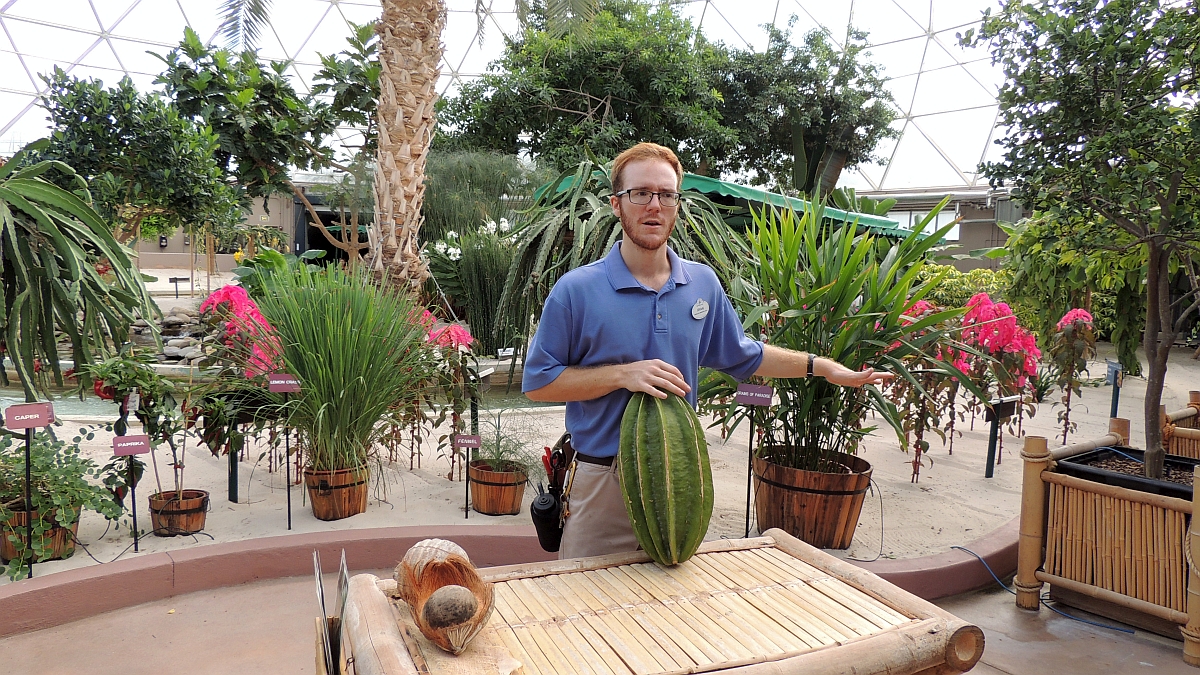 His gourd appears to have shrunk a bit.
Charlie discovers that he's left his magic band in the golf cart. A quick phone call and he's told he can pick up a new one at the front desk.
We relax for an hour and then shower and sit on the balcony with a beer. Lovely.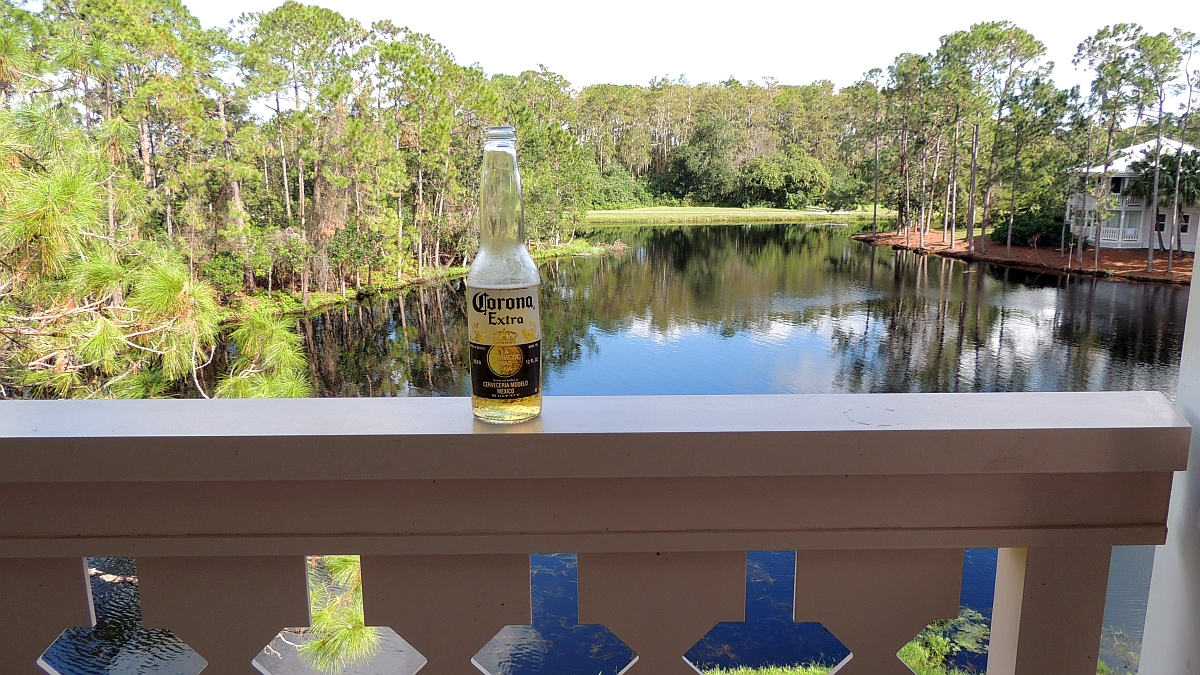 We get the bus to Epcot. It's packed and it takes us a while to make our way round the park to Japan.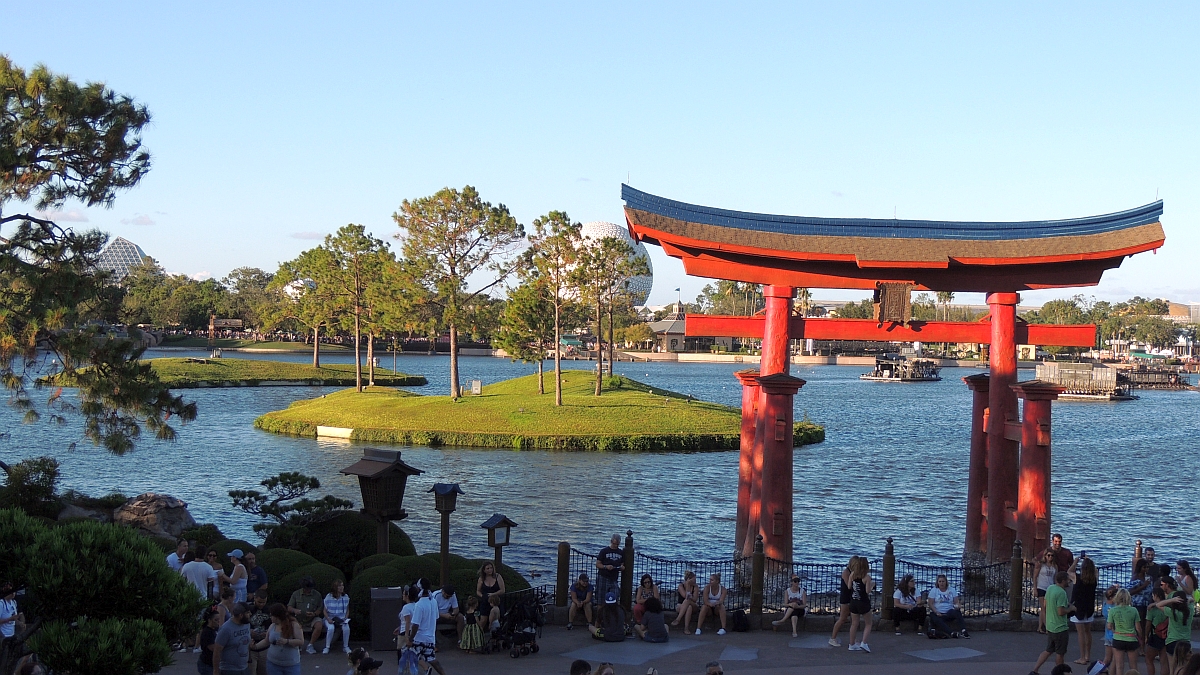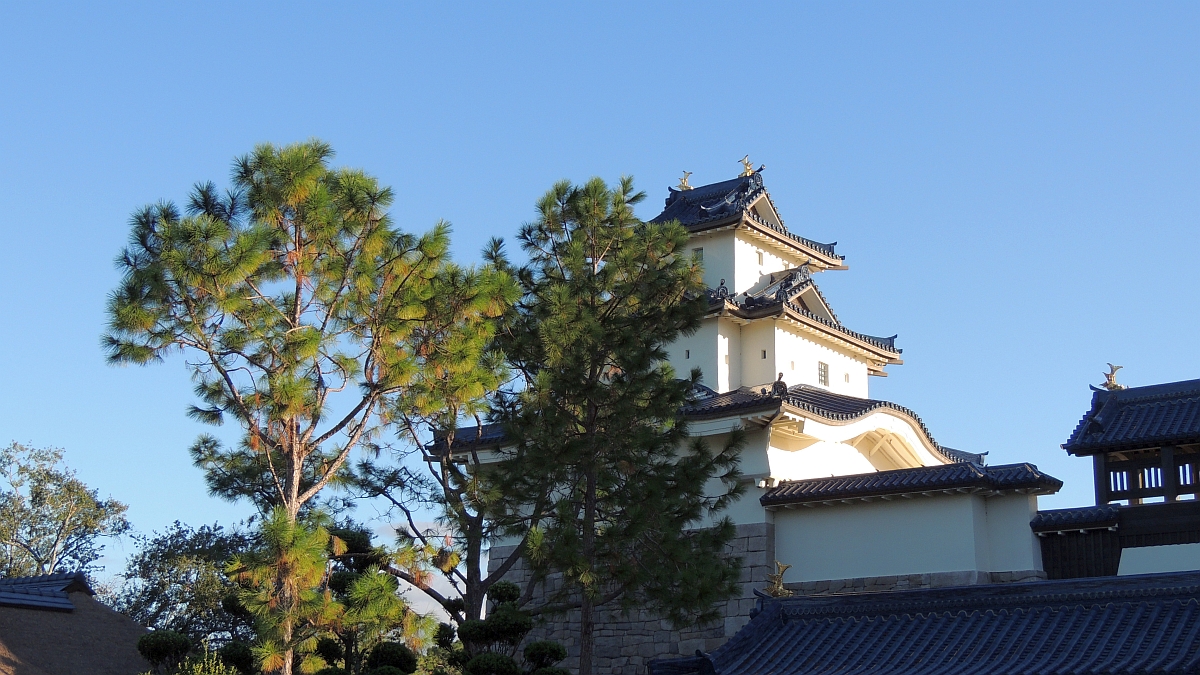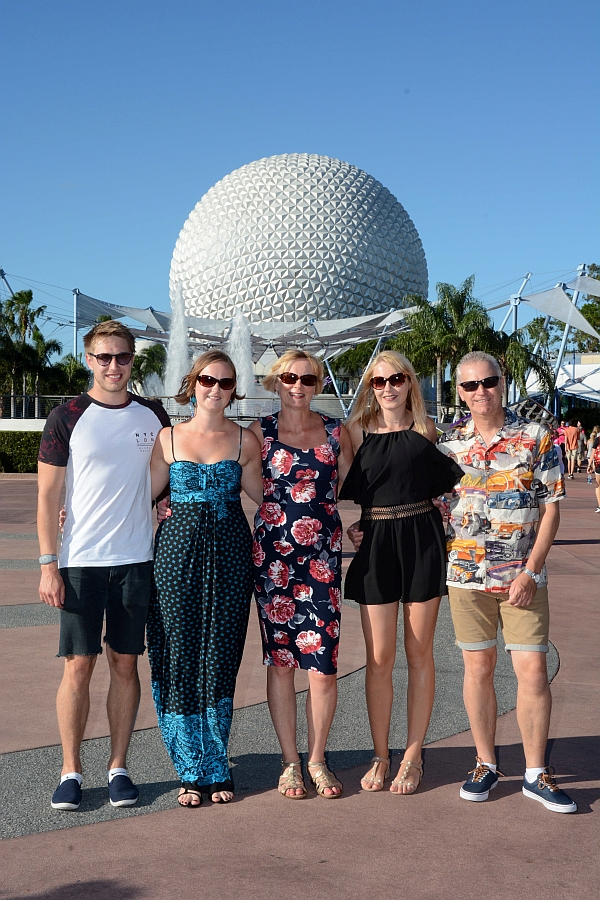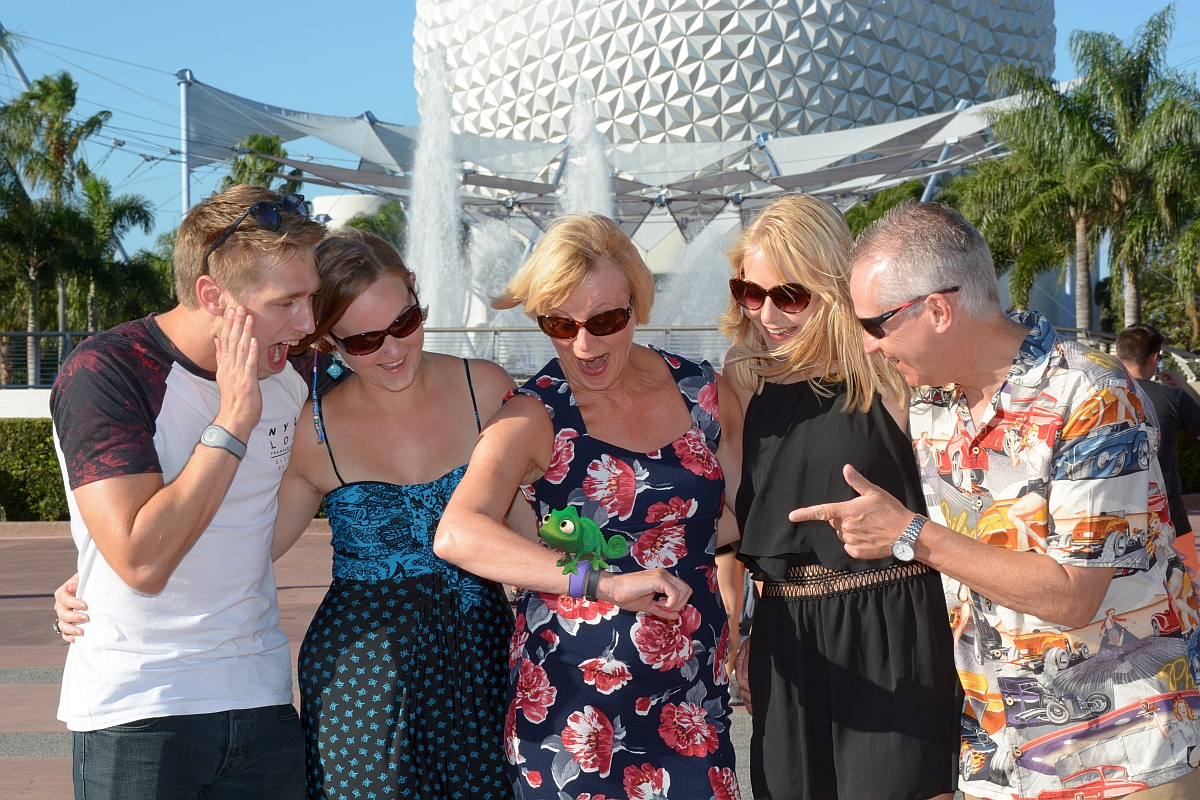 We are eating at Teppan Edo, but we stop in Norway first to use a Fastpass at Frozen Ever After. I've never ridden this before, it's quite nice, but I wouldn't queue for a long time for it.
We are meeting up with our friends Keith, Sharon and Evan from Texas. They arrive and there are lots of greetings. Our meal is very nice. Yuma is our chef and she says to call her Yum Yum. If you ask me it's a very apt name. I have the steak and shrimp with a Kirin beer.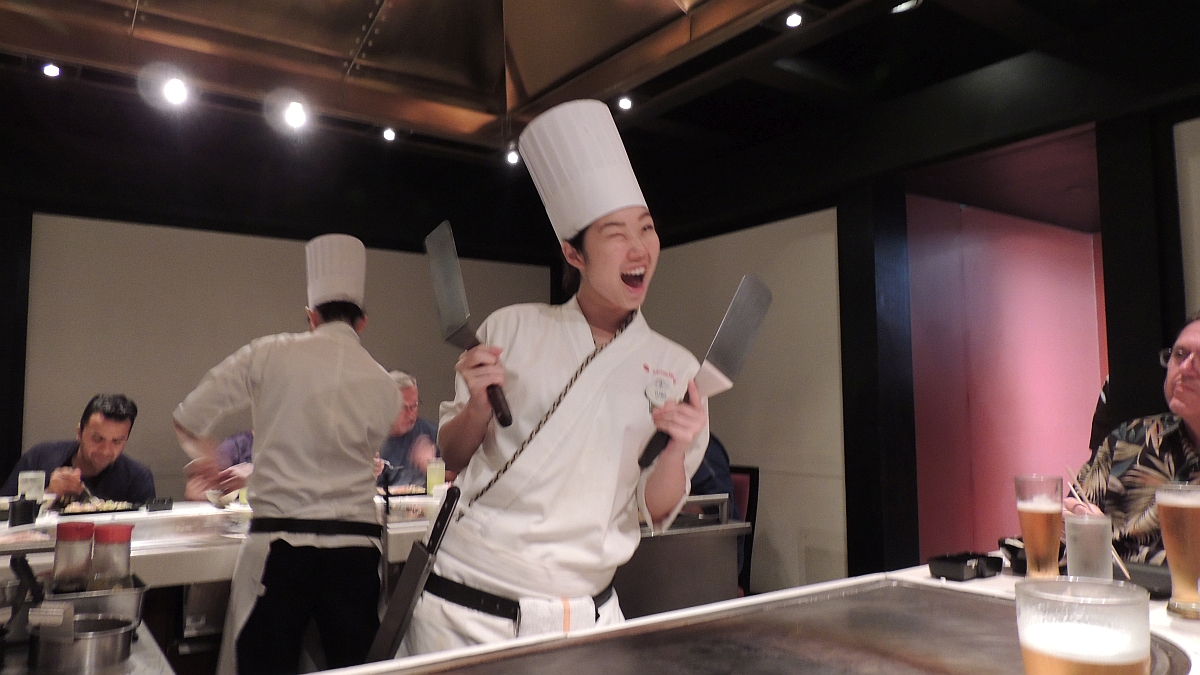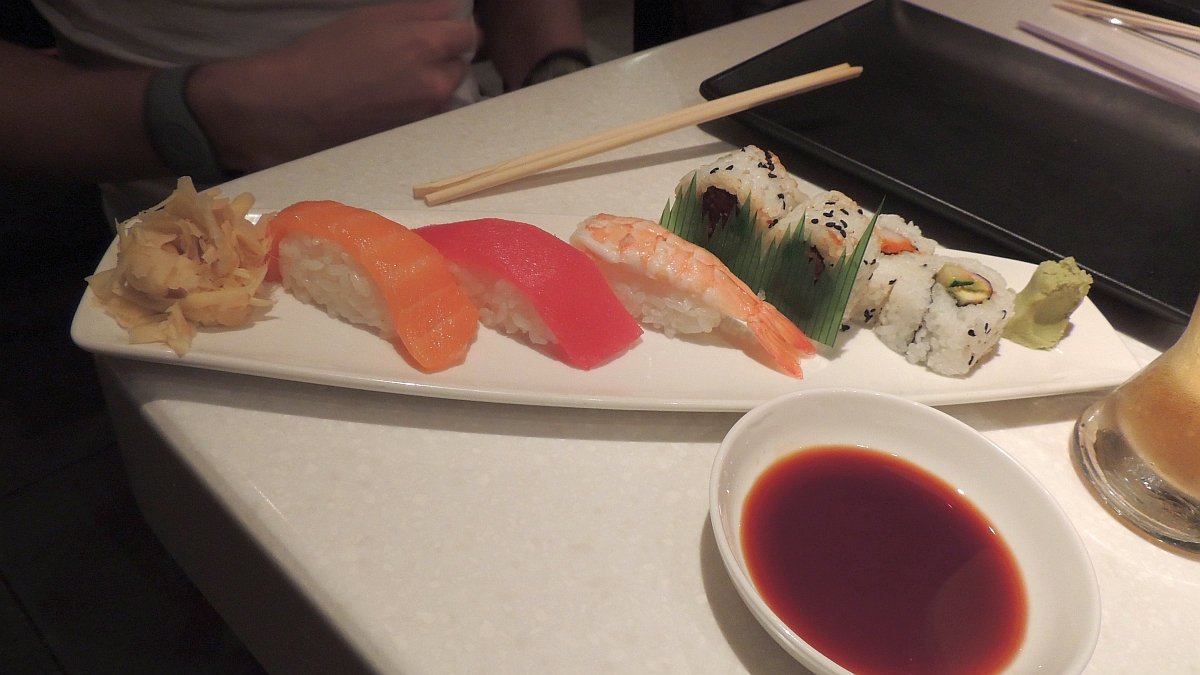 Oh yes, Tam and I shared some sushi too.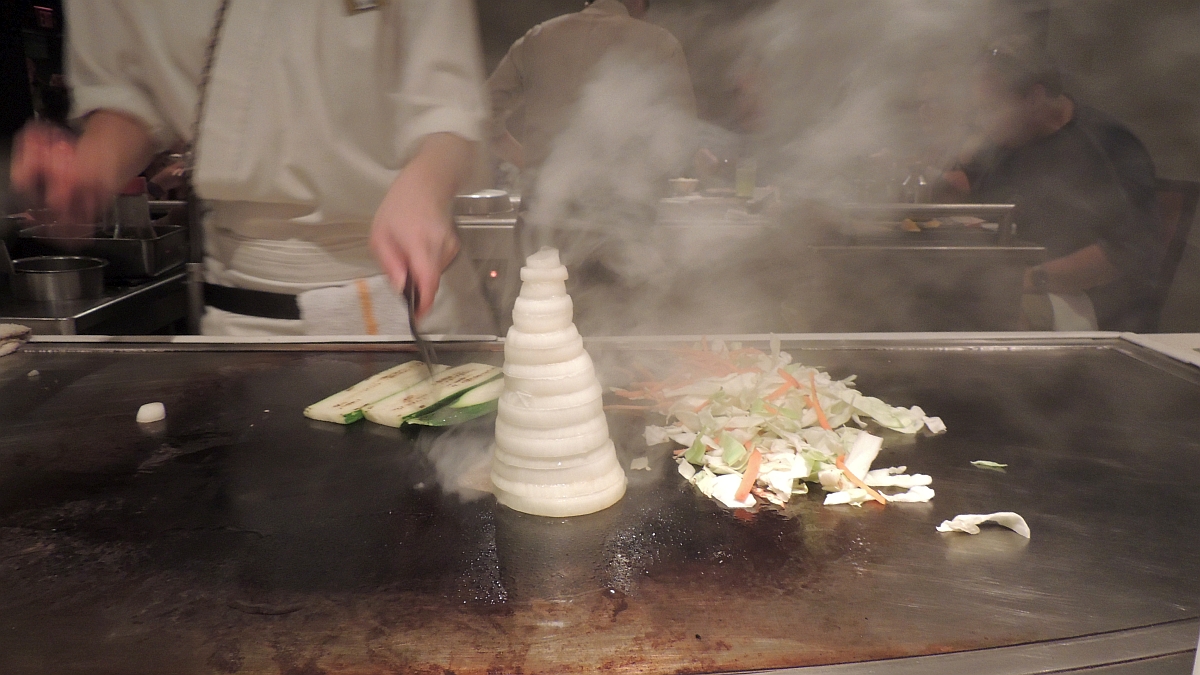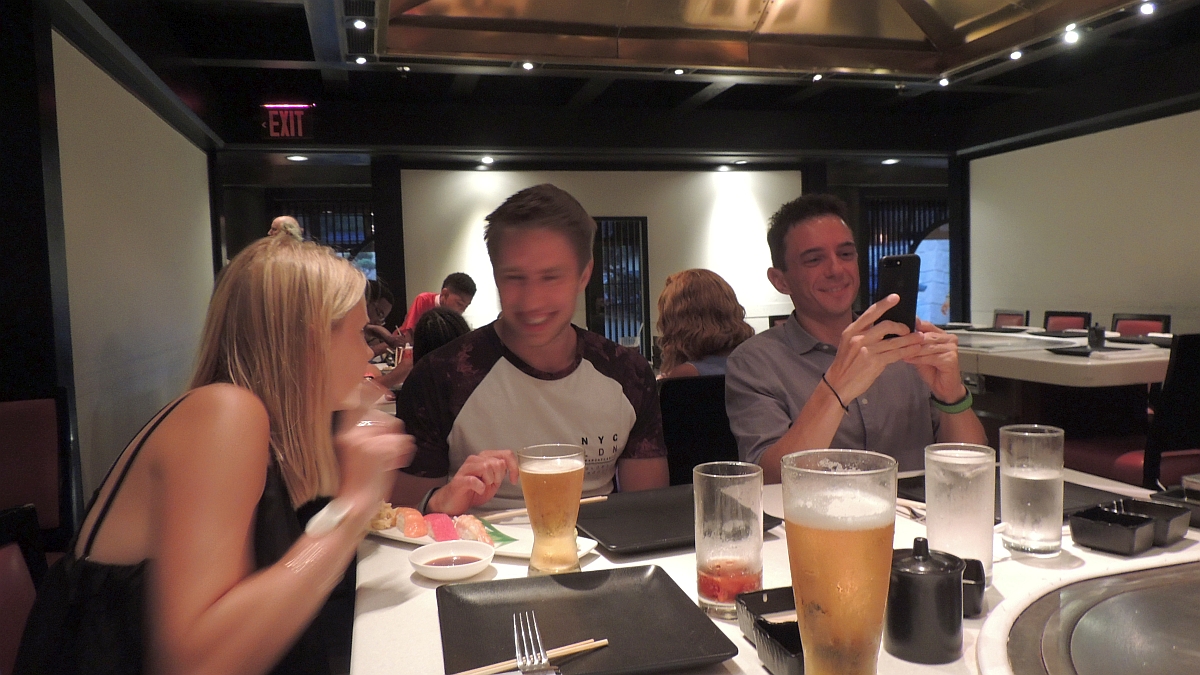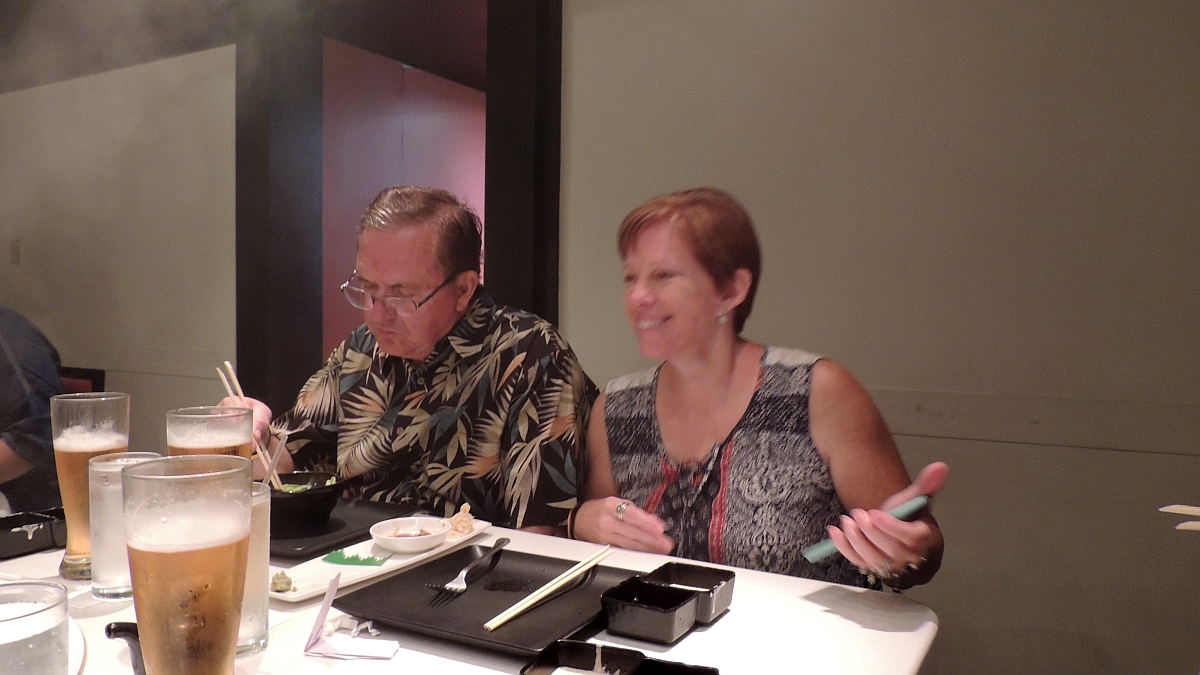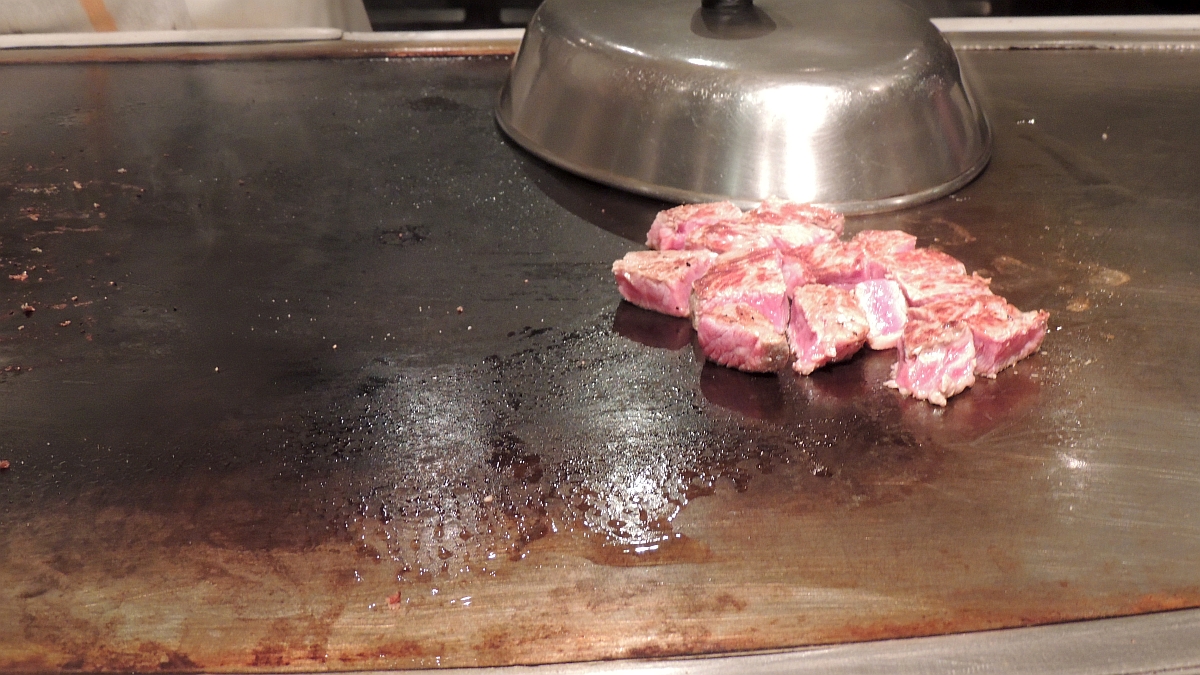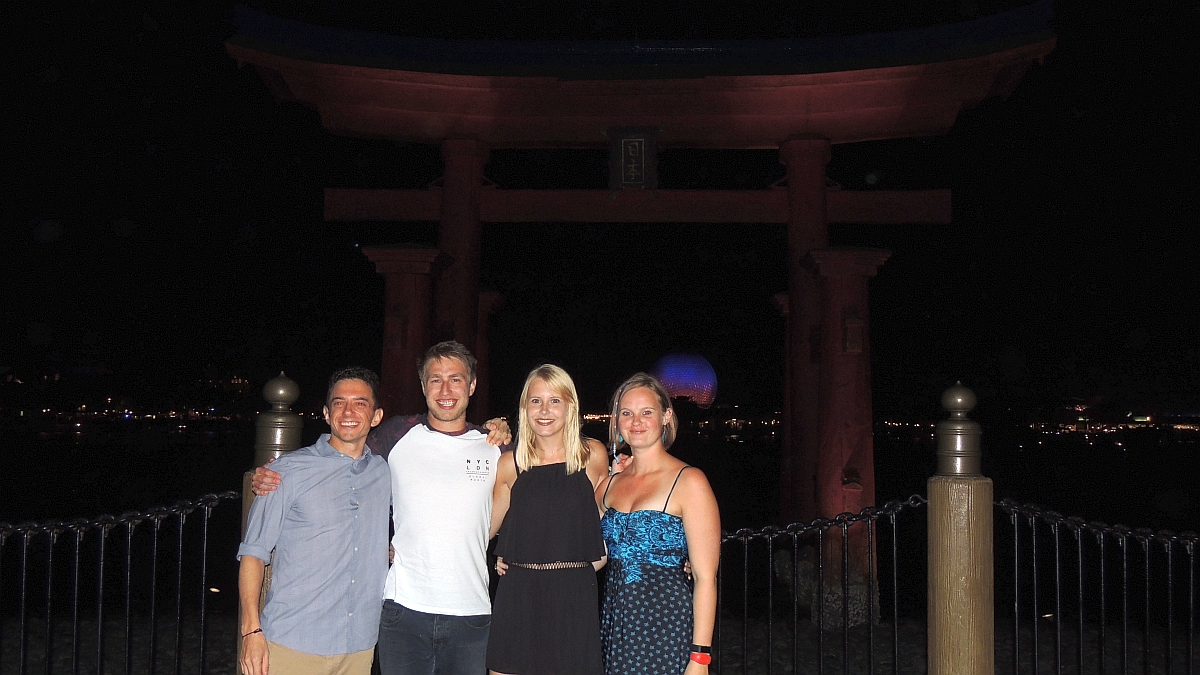 We leave Epcot and go the Belle Vue Lounge at the Boardwalk Inn. It's great to have some time to catch up with our friends. On to Jellyrolls ($12 cover charge) at 9.30 pm. The place is packed, but we manage to get a table after an hour or so. We have a great time here as always. Charlie and the girls absolutely love it as it's their first time. I'm not surprised Charlie loves it so, multiple double whiskeys will do that to you. He gets them to play Escape (The Pina Colada Song) as it's become a sort of unofficial theme song for this holiday. The words do get changed slightly to something considerably ruder when we sing along.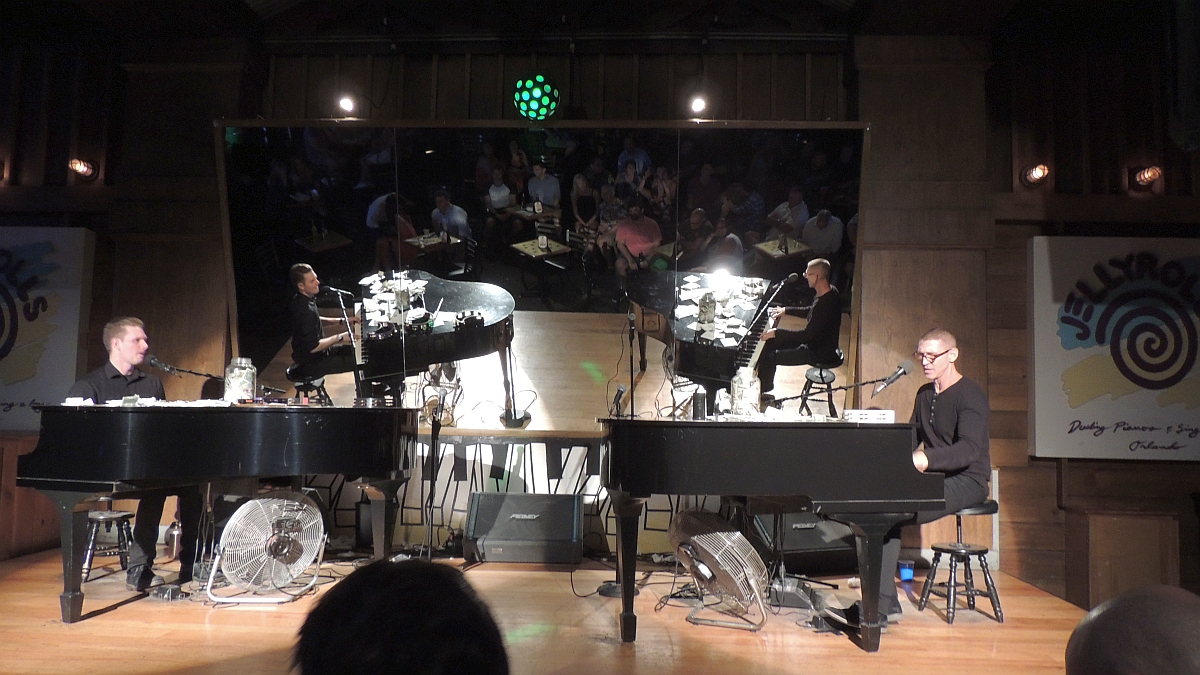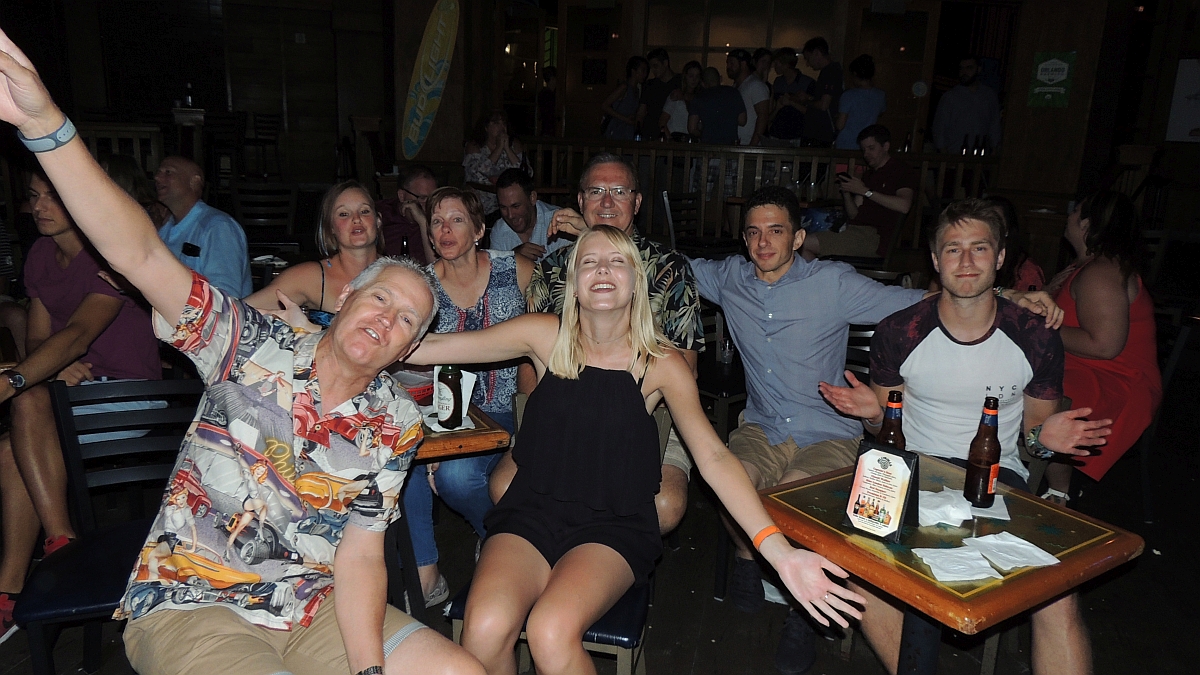 I never touched a drop your honour.
We leave when they shut at 1.45 am and get an Uber back to Old Key West - it's only $10, which I thought was pretty good. For some reason it seems like a good idea for us all to eat peanut butter and pretzel bites on the balcony. Drunk munchies are always fun. I eventually fall into bed at 2.30 am.
Day 10 video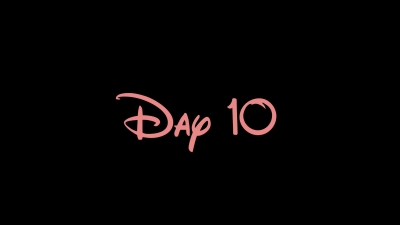 [OCTOBER 2017 REPORT HOME PAGE]