Day 9
30th November 2018
Written by Tam
It's an at sea day today so we're ready to take it easy and chill out. All is going to plan as after breakfast we head to the front of the ship and relax on the loungers and have a nap - that is until the captain blasts the horn to warn some small fishing boats that we are heading straight for them. Suitably shaken by this rude awakening we decide to go back to the cabin and relax on the balcony - reading, listening to music and enjoying the beautiful weather. It truly is a lazy day for us.
[Kev - Suitably shaken??? I damned near jumped overboard! One minute I'm sat there enjoying peace and quiet in the warm sunshine - the next the horn blasts loud enough to waken the dead Not cool Captain, not cool.]
After a relaxing day we eat at Sushi on 5 which is as good as ever and then go to the Martini bar for drinks before watching the Boogie Wonderland show in the theatre.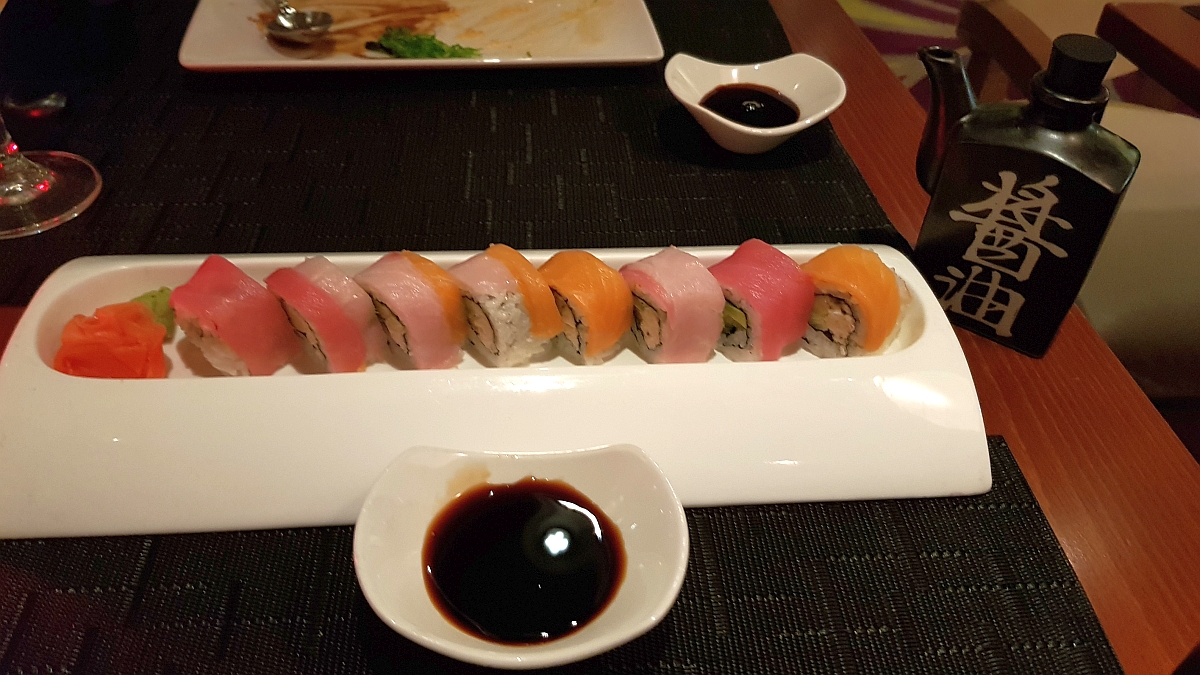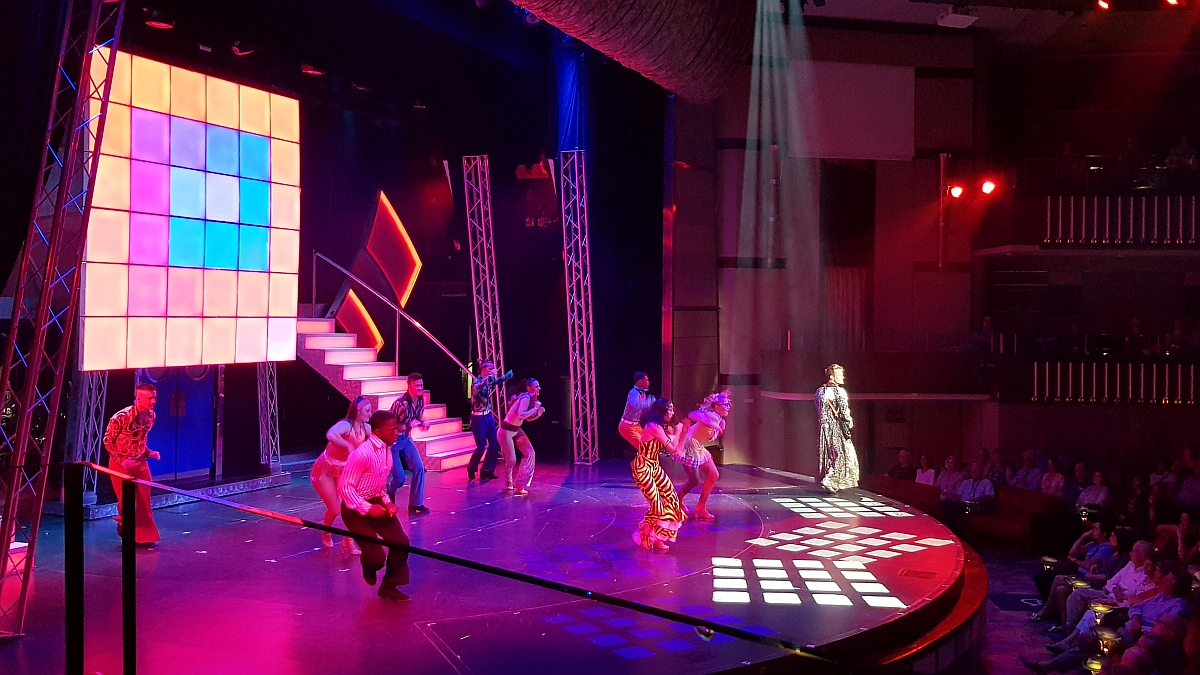 Its a warm evening so we go back to our cabin to enjoy the night sky with a drink before bed.
[Kev - You may have noticed that the report for this day is not very long. Tam and I decided that it's pretty pointless writing a lot about out at sea days because they will all be pretty similar. Realx, eat, drink and repeat.]
[NOV/DEC 2018 REPORT HOME PAGE]