Day 14
5th December 2018
Written by Tam
Today is an at sea day and after the last 2 days tours in Thailand we are looking forward to a day of rest and relaxation and hopefully a chance for Kev to get over the lurgy.
We spend today relaxing on our balcony, either reading, sleeping or listening to music. For lunch we venture to the Oceanview cafe and sit outside as there is a guitarist playing which is a lovely touch. We enjoy some rare beef and also coconut milk served in the original coconut shells which is refreshing. You could add a shot of rum but as we're not 100% we decide to leave this for now.
In the evening we go to the Martini Bar and then to Qsine for our pre-booked meal. We order four things having learned before not to order too much too soon. We choose the kabobs, taj mahal, soup and souffle and tacos. We both agree the tacos were the best thing but we weren't overly impressed with the meal - QSine in this ship seems quite cavernous and lacks atmosphere and the food was definitely style over substance.
[Kev - my legs had been giving me trouble all day with sciatic pain, but strangely it just disappeared when we were eating at Qsine. Luckily we were both ok for the rest of the cruise.]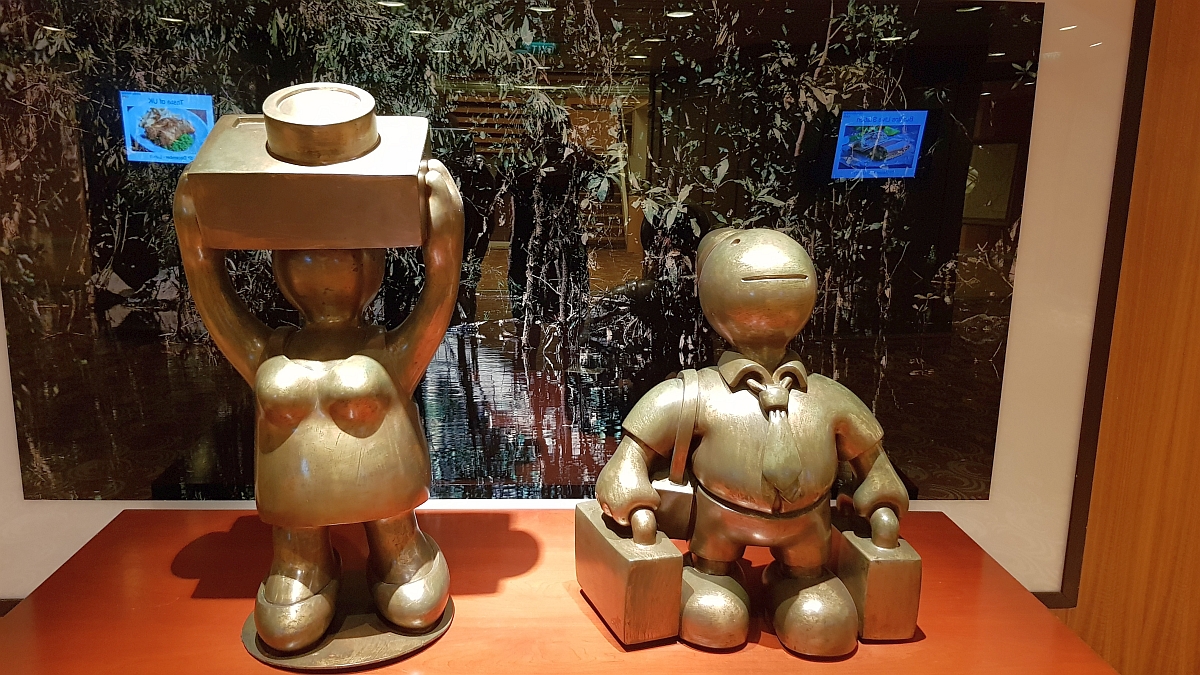 [Kev - here's a few photos of the ship as there's not a lot else to report on today.]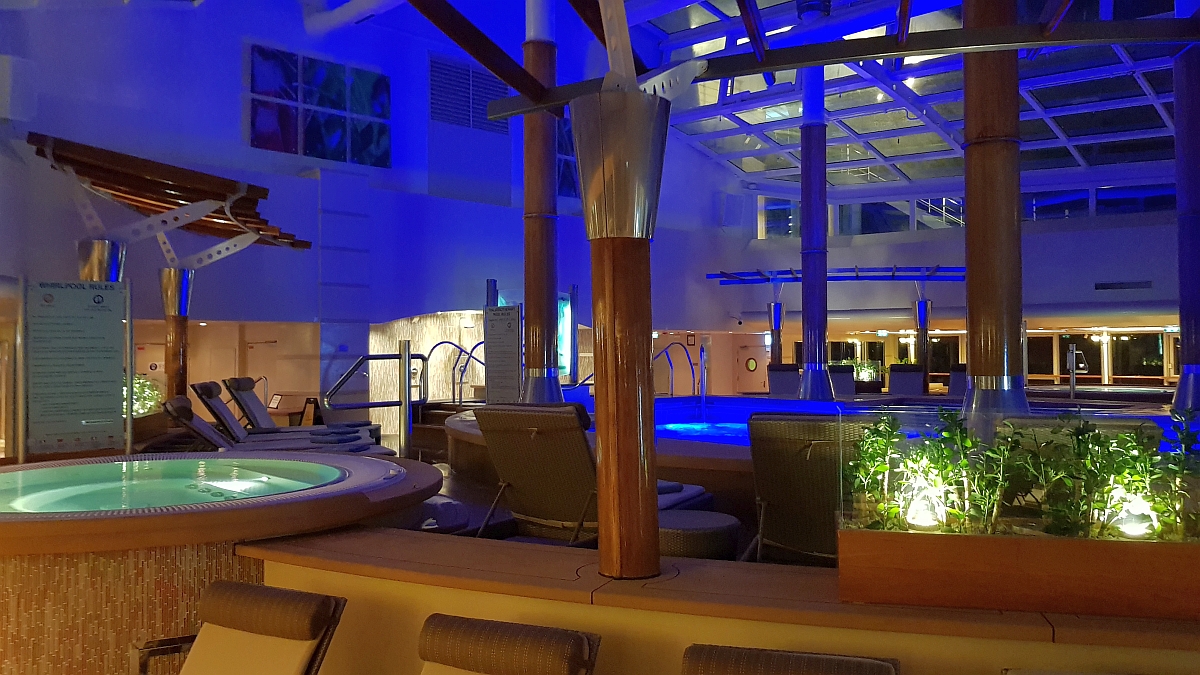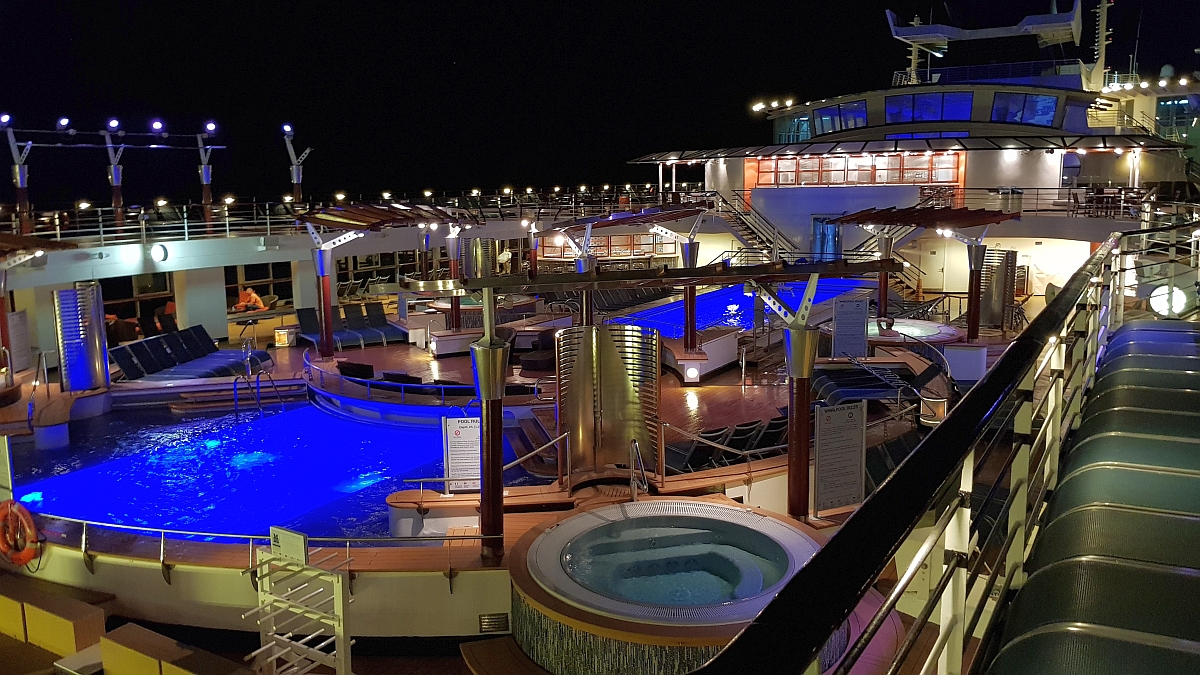 We catch the end of the show and also watch an Edge (Celebrity's newest ship) preview which certainly looks stunning. We decide to head to Cellar masters and are pleased to see that the string duet are playing so we go to get some cheese and crackers from the Oceanview to enjoy with our port - but unfortunately the choice tonight wasn't that good, but it made a nice change. Finally we enjoy a drink in Cosmos where they are doing a Port v Starboard quiz before the 80's band come on.
Time for bed.
[NOV/DEC 2018 REPORT HOME PAGE]