Day 15
6th December 2018
Written by Tam
We wake at 8ish and Kev declares he is feeling much better. It's another at sea day today so we enjoy room service breakfast, but it turns out the toast is cold and we therefore head to the Oceanview to pick up a sticky bun to enjoy with our coffee instead.
After much relaxing again we have lunch in the Oceanview cafe and today they are showcasing exotic fruits and we have a good selection to try. With the fresh coconuts yesterday and the fruit today it livened up lunchtime from the normal choices.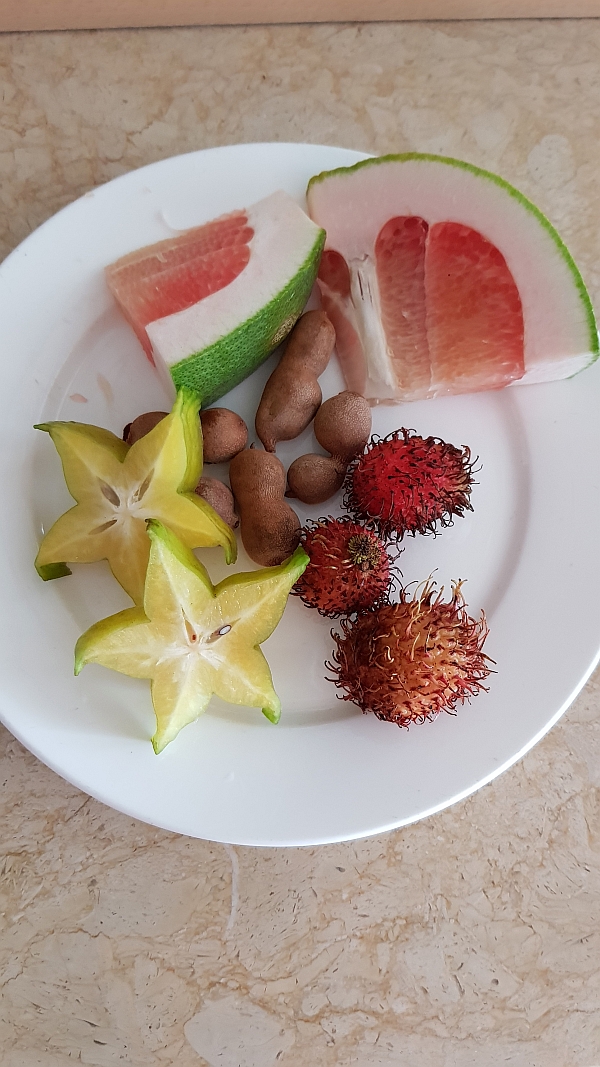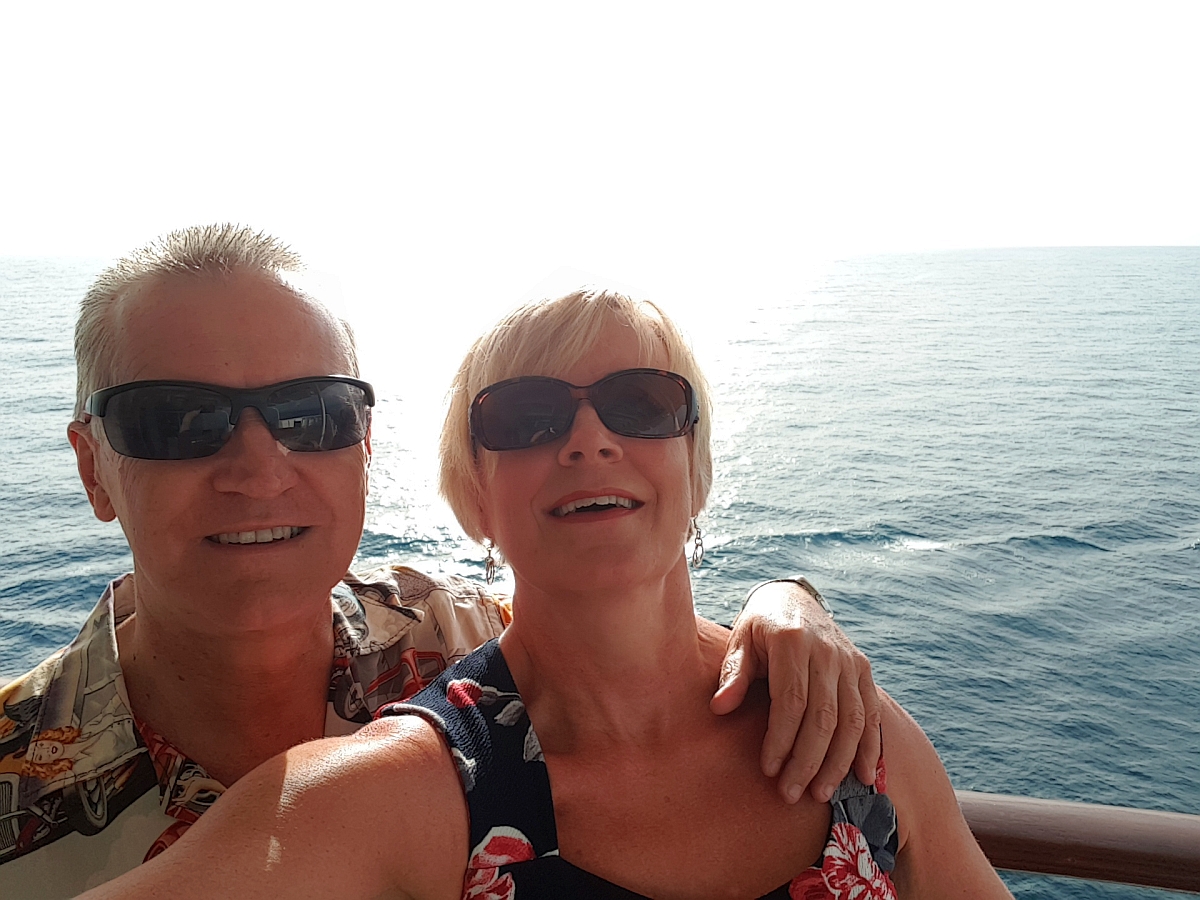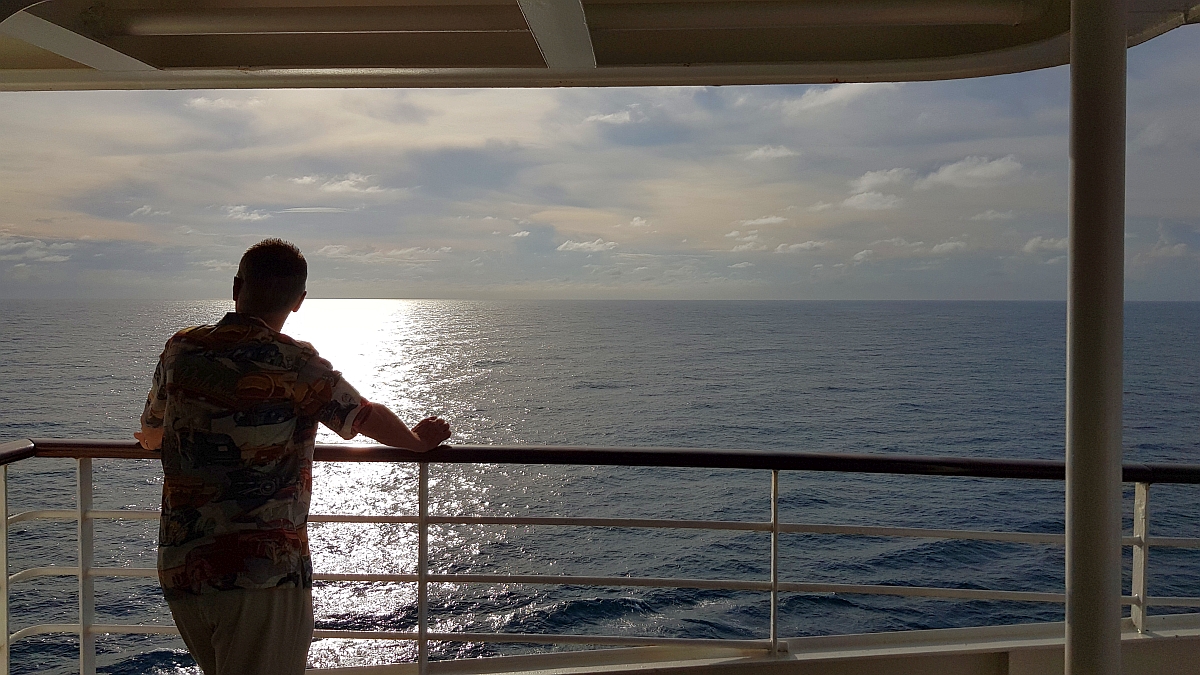 We have heard from Caroline and Bill from our Tour with Xuan tours they are hosting a drinks party in their suite this evening. So we get ready and head to their suite. Wow we are suitably impressed - from the large sitting room, hot tub on the balcony it's huge and we can only dream of such oppulence. We enjoy a lovely choice of drinks and canapes and chat to our fellow tour mates who are there too before we head off to eat in Tuscan grill for our last speciality dining option.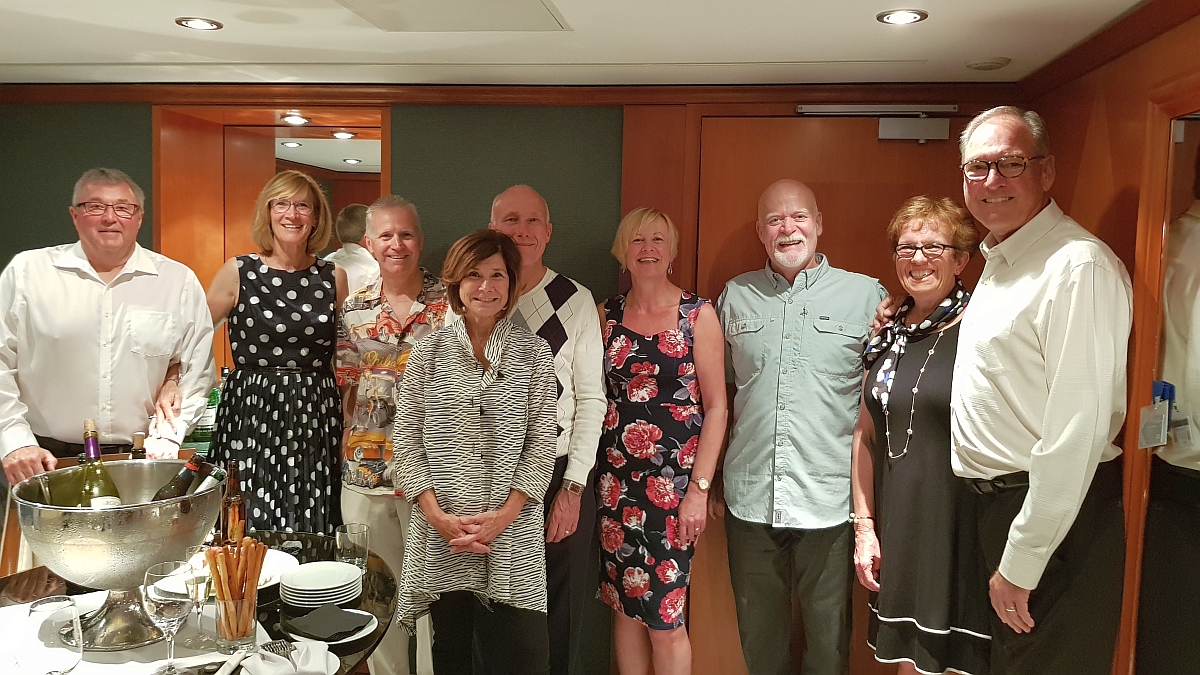 Here the notes end so I guess we went to a bar after and listened to some music before heading to bed ready for Singapore in the morning
[NOV/DEC 2018 REPORT HOME PAGE]