DAY 10 - FRIDAY 9th NOVEMBER 2012
Written by Kev
Participants: Tam, Kev, India and Georgia
Tam and I wake up at 7.00am and are up and about not long afterwards. It's a gorgeous morning with clear blue skies, so we decide to take a stroll along the beach. It's still very breezy, but we can tell already that it's going to be warmer than yesterday. The beach is practically deserted and the light is always so beautiful early in the morning. The waves are crashing in – you'd need to be a strong swimmer to brave the water today. As Tam comments, I'm not sure we've ever seen the beach looking so good. There is no seaweed, just golden sand and this, combined with the foaming breakers, makes for a spectacular sight. We take some photos and video and then return to the room where the girls are stirring.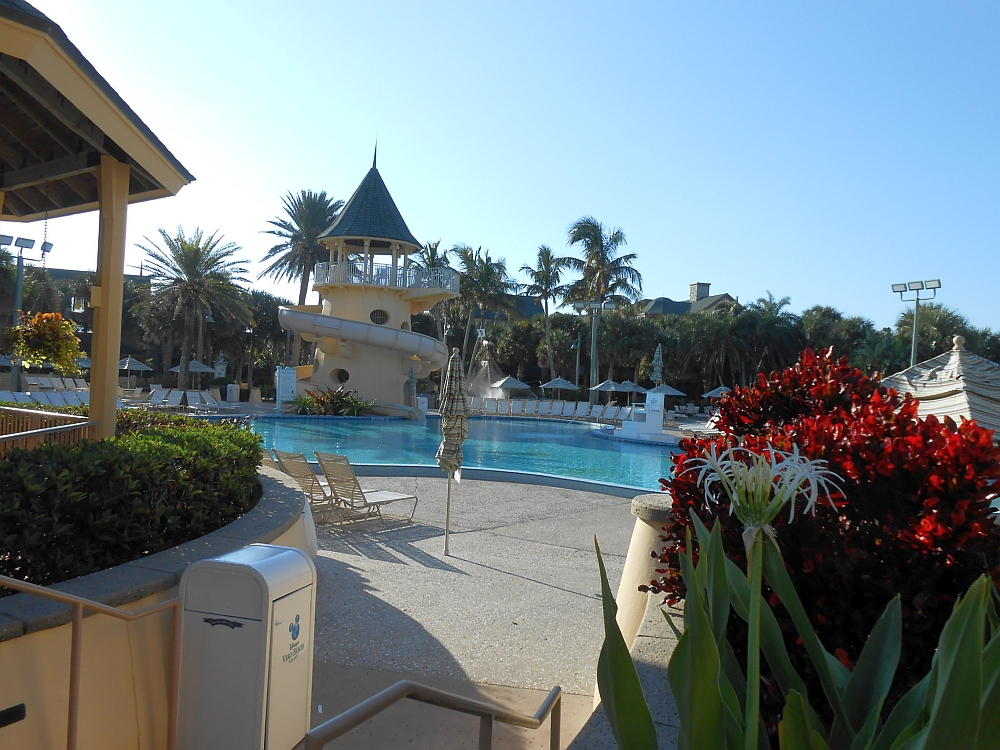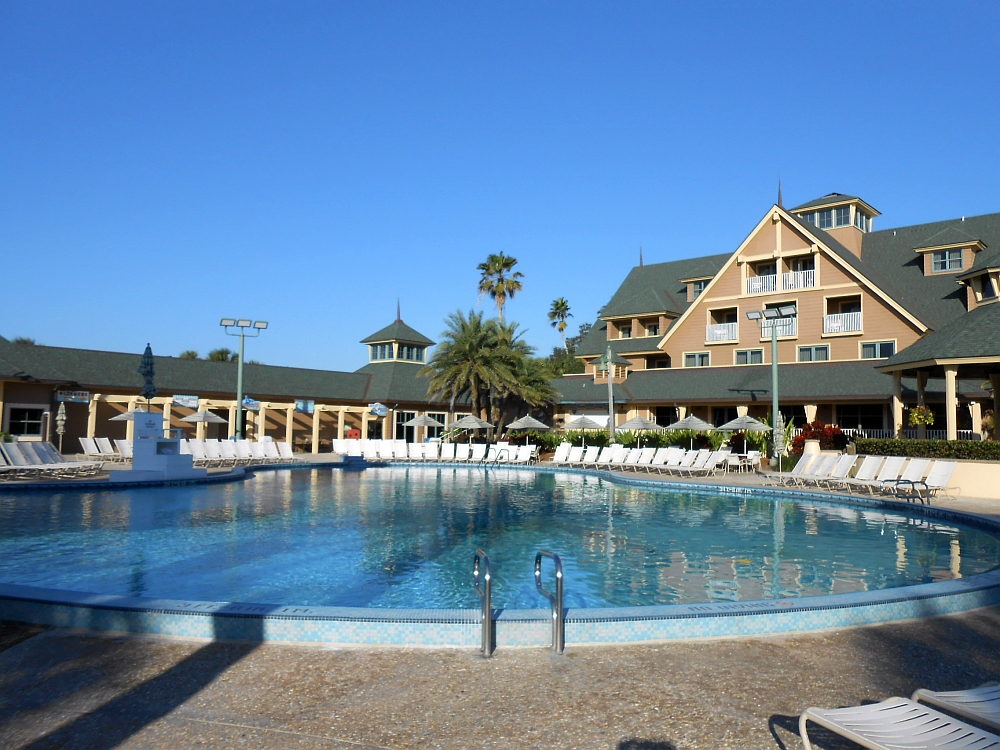 Breakfast is eaten and we are ready for our beach day. A cabana costs $12 and padded sunbeds are $9 each. The cabana is definitely required as the breeze is so strong, but it's really lovely relaxing in the sunshine out of the wind.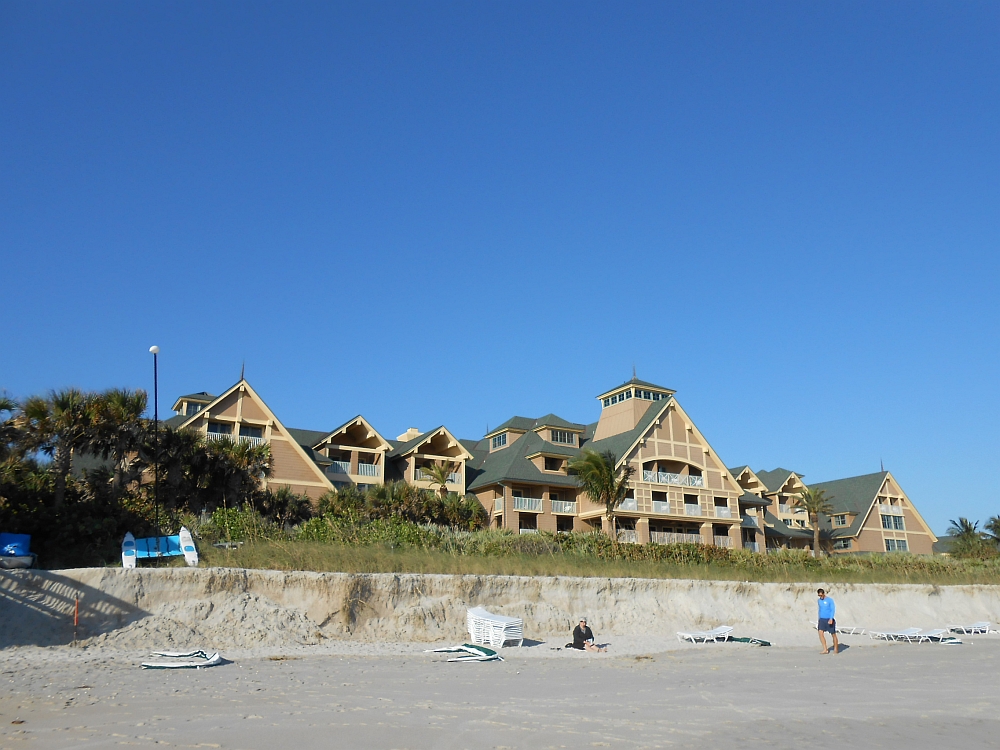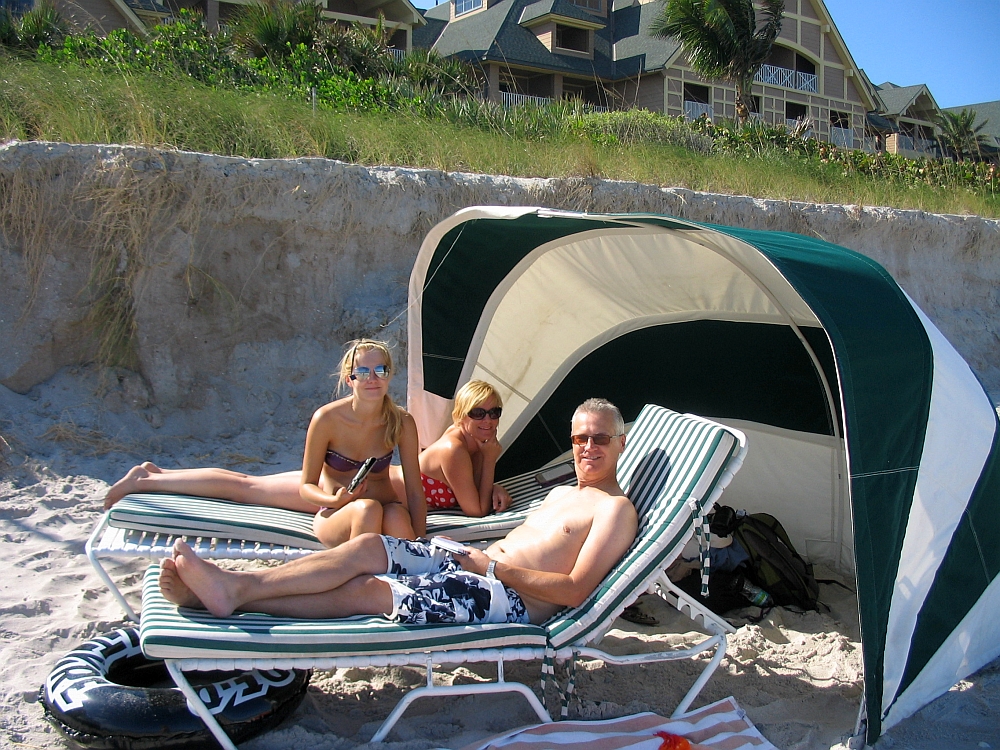 Ind and I go for a walk up the beach and spend some time watching the Scuttlers. This is the name we've given to the little birds that feed around the water's edge. They wait until a wave recedes before scuttling forward to peck away at whatever it is they eat. Then the next wave comes in and they scuttle back as fast as their little legs will carry them. You can imagine them thinking 'Feed. Feed. Feed …… Wave! …… Run away, run away'. They repeat this activity ad infinitum. I could stand and watch them for hours.
The waves are far too big and powerful to go swimming, but India and I try a little paddle. Even at knee deep you have to be careful not to get knocked over. A couple of hours pass happily sunbathing and reading before it's time for lunch. Tam and I go back to the room and get nachos, cheese, sour cream and salsa for consumption on the beach along with a beer.
Back to the wearying work of relaxing in the sunshine. Someone's go to do it.
At 3.00pm we move to the pool area as the sun is getting lower and it's starting to cool down. All 4 of us have a brief swim before having a go on the waterslide, you have to when at Vero Beach – it's a Disney law.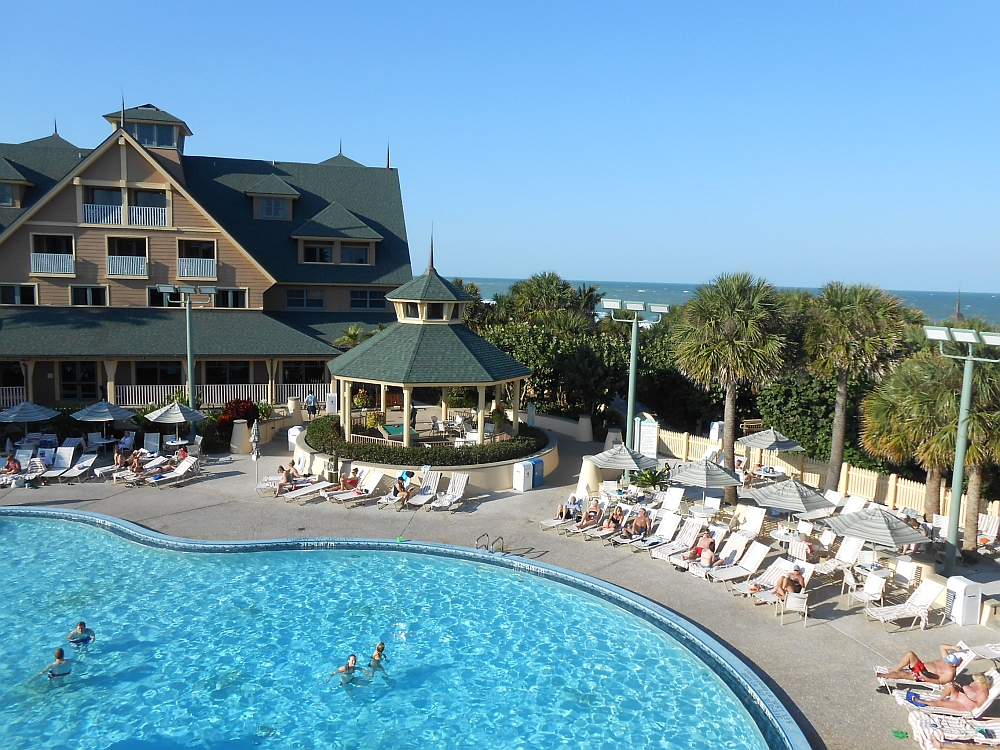 By 4.00pm it's getting too chilly to sit by the pool unless you can find a patch of sunshine out of the wind, so we go back to the room to get ready for the evening. I guess that's one of the problems with this time of the year, the days are much shorter and your beach/pool time is reduced accordingly. Mind you, that's a small price to pay for pleasant temperatures and little rain.
We have a 7.15pm reservation at Sonya's tonight. It's our last night at Vero Beach, so we think it will make a nice end to our time here. Everyone showers and we are all ready to go at 6.00pm. The Green Cabin Room is our preferred bar of choice tonight. Actually it's the only bar, so not much of a decision to make really. My pre-dinner drinks are a Tennessee Honey and an Agave Nectar Margarita. Between the 3 of us of drinking age we are close to having tried all the options on the cocktail menu. Poor Georgia has had either Coke or Sprite.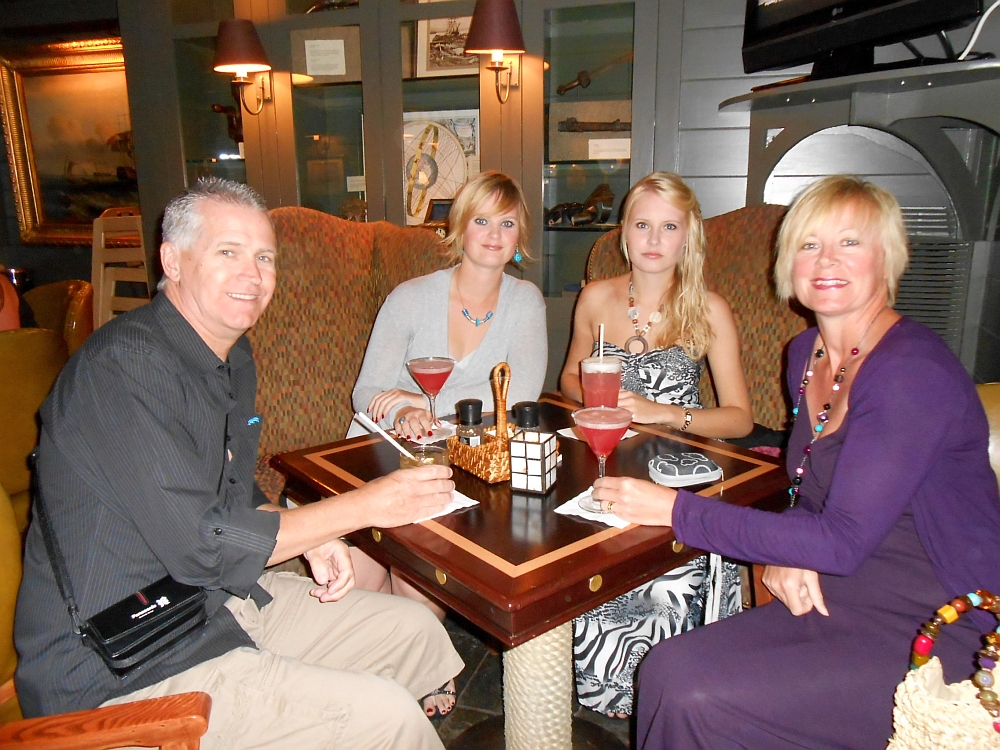 On to Sonya's at 7.15pm, where we are promptly seated. We've never eaten here before and it's a little smarter and more formal than the other dining options, but the prices reflect this with entrees in the $30 range.
Gigi is our server. Now, when I think of the name 'Gigi' I think of a young French cancan dancer. This lady is rather more elderly. I think it's fair to say she hasn't danced a cancan in a number of years.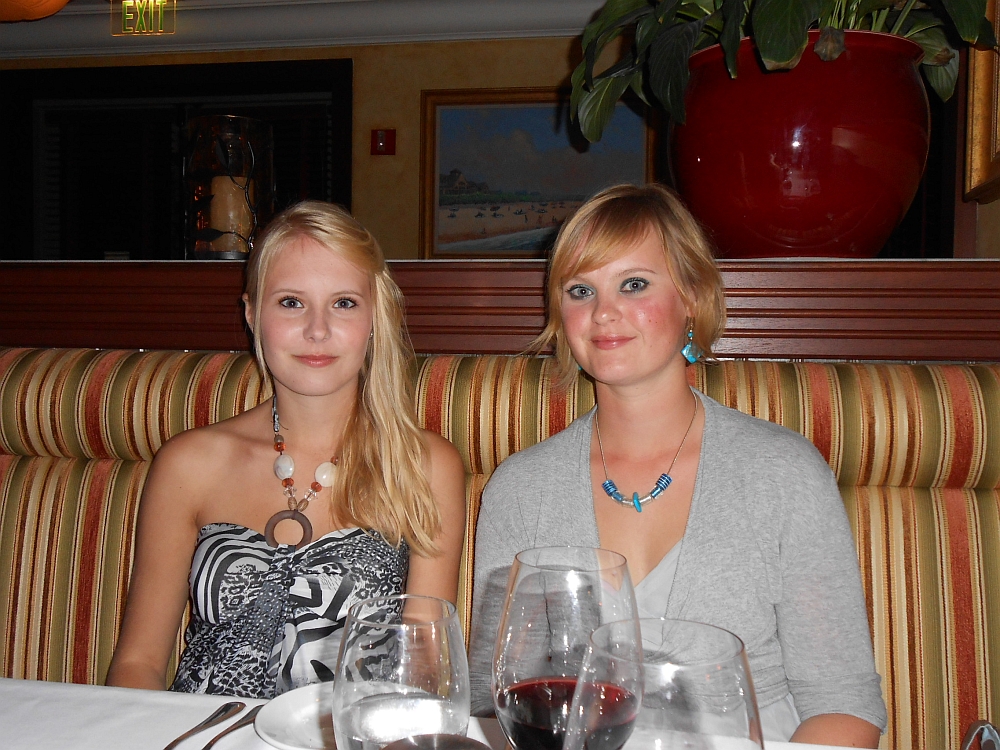 India, Georgia and I order the Chargrilled Chicken with sweet potato gnocchi, while Tam has the Beef Tenderloin with macaroni cheese. An hour later we have still not received our meals. I am trying, with little success, to eke out my glass of wine so I still have some left to have with the food. To be fair to Gigi, it's probably not her fault as she cancans over to our table, apologises for the food taking so long, then bends over and shows us her frilly knickers. My eyeballs have still not recovered.
When the food arrives everyone gives it a big thumbs up. The girls love theirs and Tam is very enthusiastic about her steak, especially the macaroni cheese and wine reduction. Tam and I do the usual trick of swapping meals so we can try both and the steak really is melt in the mouth soft.
The bill comes to $180 including a 20% tip. It wasn't really Gigi's fault the food took so long and I did get to see her ageing knickers.
Back to the Green Cabin Room where there is a chap playing the guitar. After a while he asks whether anybody else would like to sing. There is an elderly gentleman who is obviously a regular and gets up and has a go. The guitar player teases him for being 85. Well, for 85 he sure can sing. He croons to old Rat Pack songs by Dean Martin and Frank Sinatra and is very good.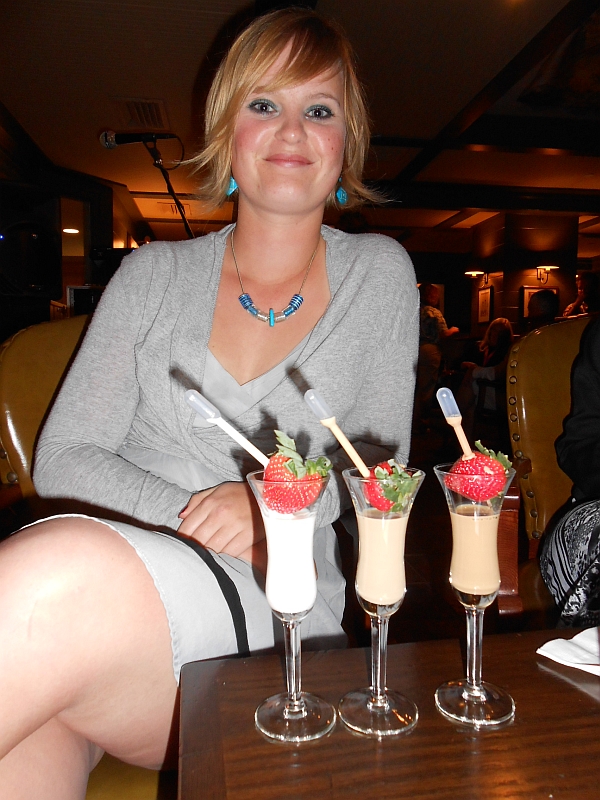 The guitar player asks us where we are from and then makes a good attempt at Wonderwall by Oasis. Around 11.00pm we head back to the room as we have to be up to pack in the morning before moving to the Ron Jon Resort in Port Canaveral for one night.
[NOVEMBER 2012 REPORT HOME PAGE]