Day 3 (India & Georgia)
Sunday 9th March 2014
Written by India
We wake up at 7:30 and are off to Animal Kingdom by 9 having grabbed a quick chocolate milk from Sassagoula Floatworks.
Once in the Animal Kingdom we head through to Africa and sort out the fastpass+ for Anna; we manage to get times that fit in with mine and Georgia's thankfully. Me and George pick up breakfast of a cheese danish and apple danish respectively from the little window opposite the loofah tree. I am clearly not firing on all cylinders this morning as Anna wants to see the tigers so I suggest we go to the Pangani Trail....in Africa. After a nice wander through the trail it is time for our fastpass for Kilimanjaro Safaris where we see loads of animals including the cheetahs. The safari seems longer to me and we notice a suspended bridge and watching deck have been incorporated which we later find out is for the tour you can do there.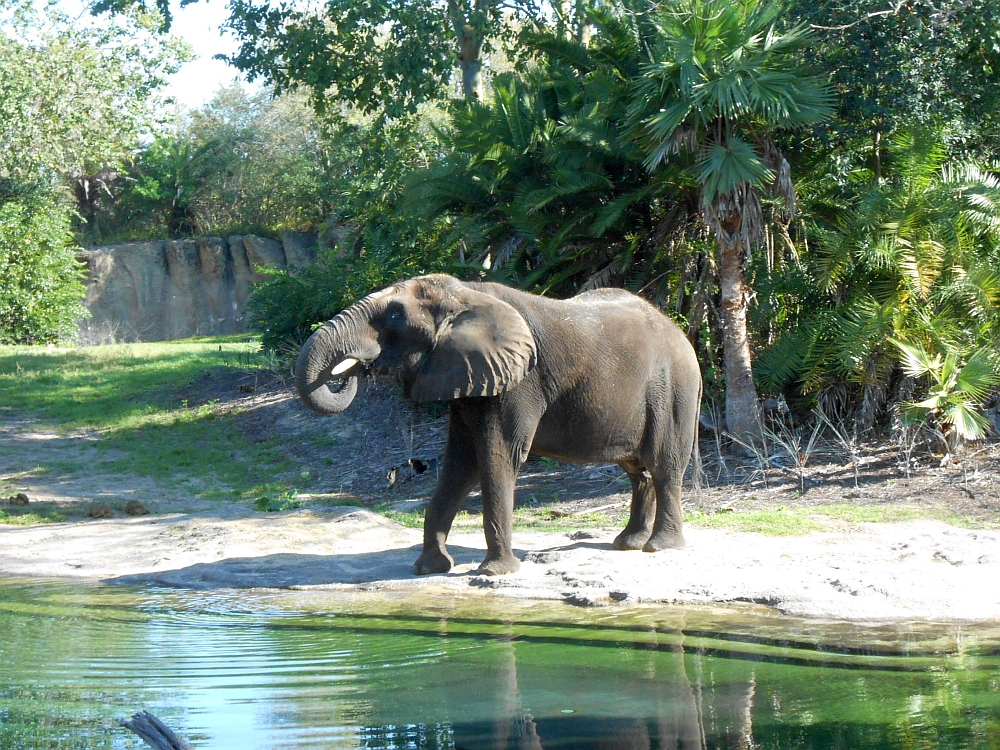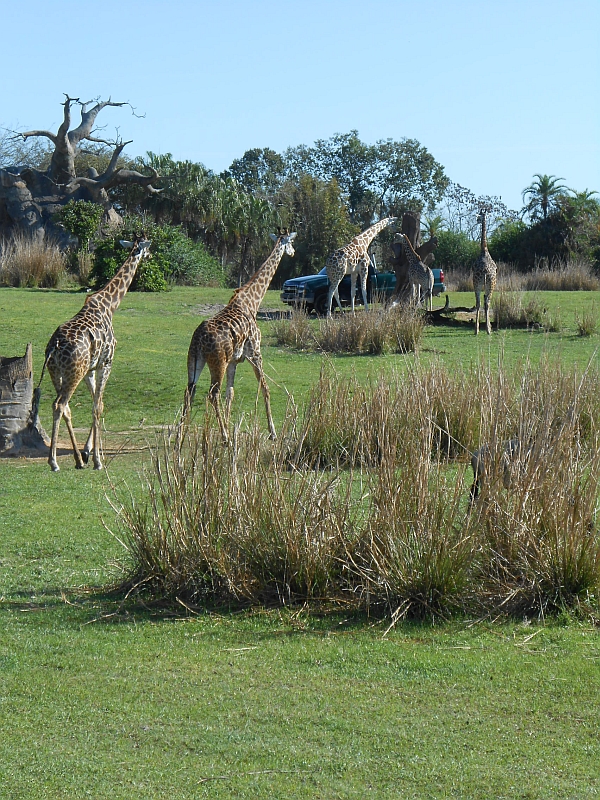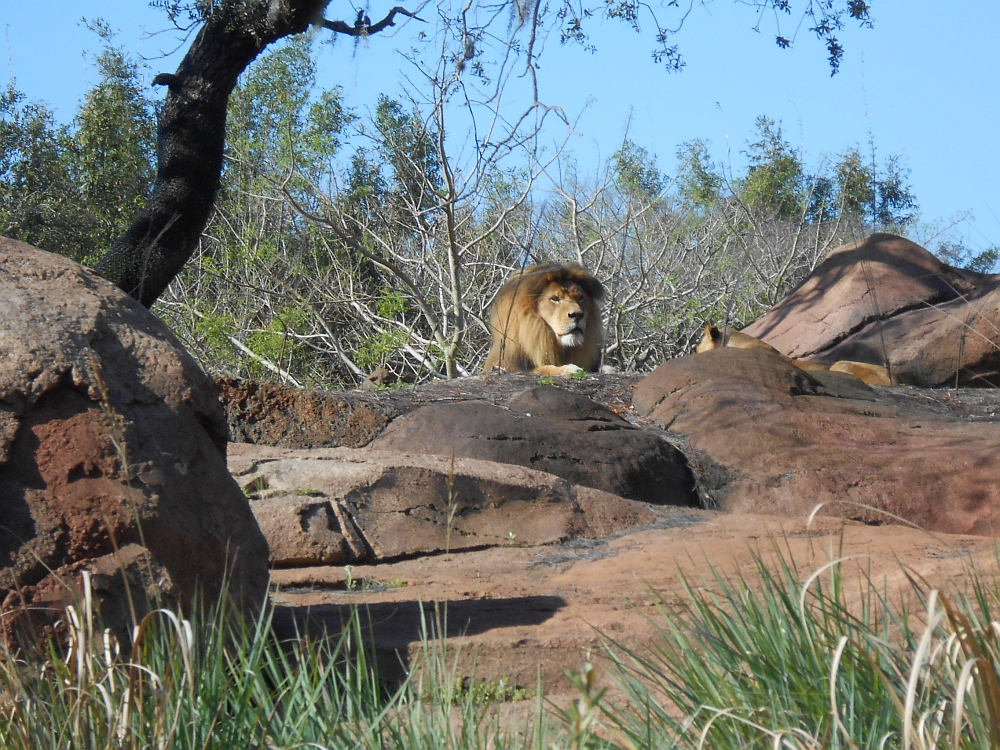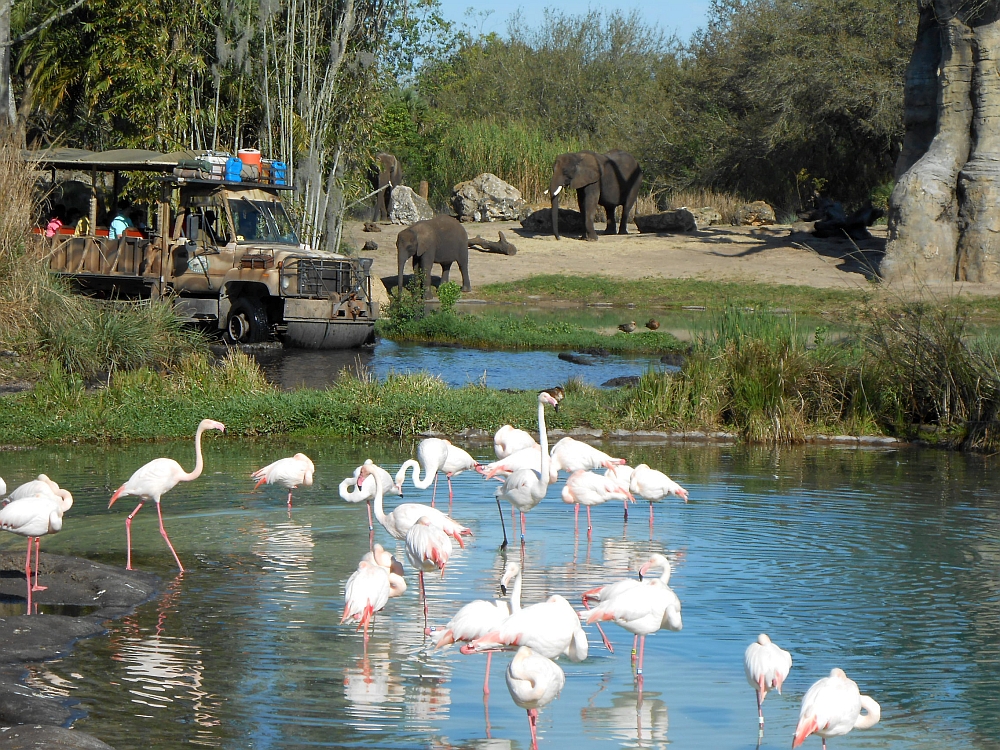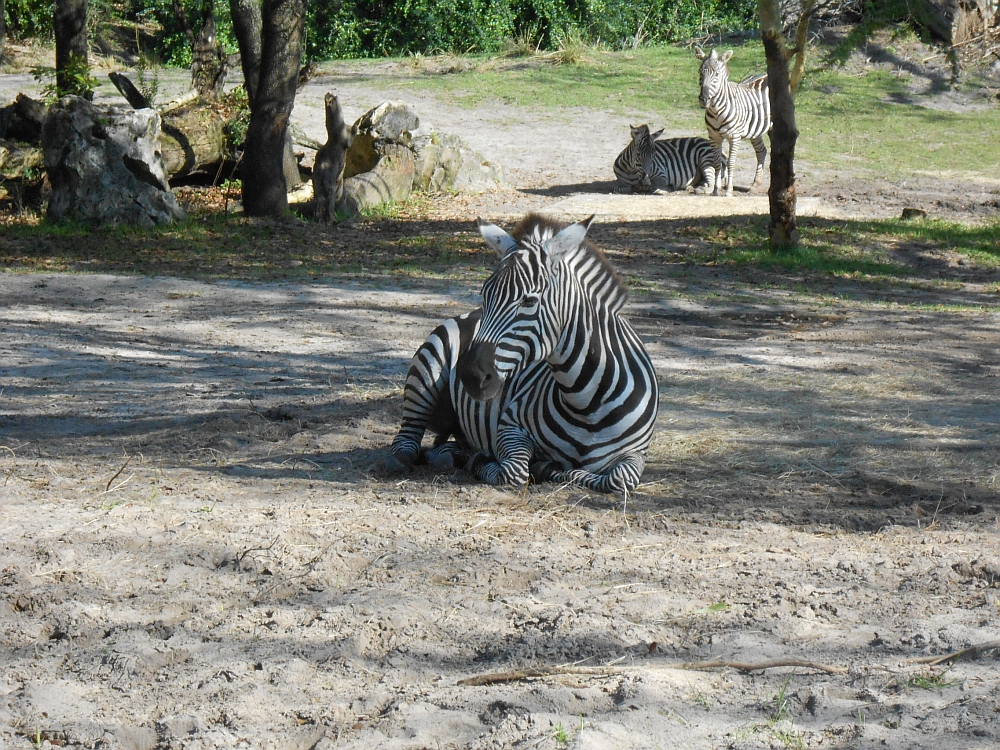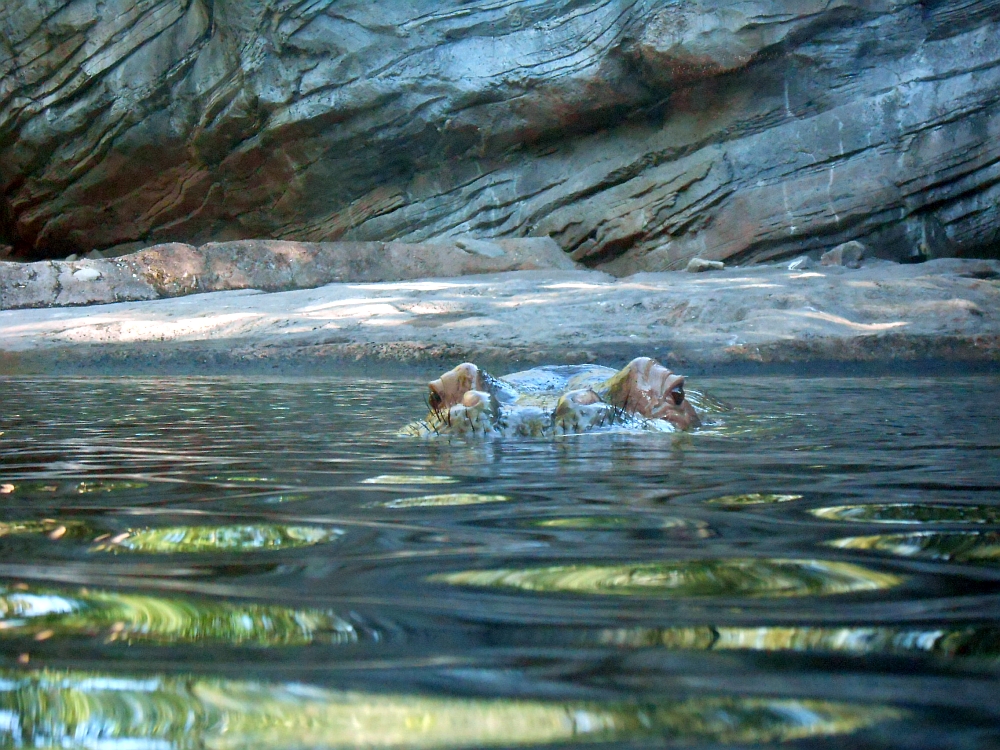 Once off of there we decide we will go and actually see the tigers so walk through the Maharajah Trek where we meet the Argus pheasant, who has a particularly recognisable call (included later in dad's video), and many bats who are baring their genitals for the world to see, which Anna finds quite hilarious. We're then ready for our Expedition Everest fastpass where we get to ride at the back.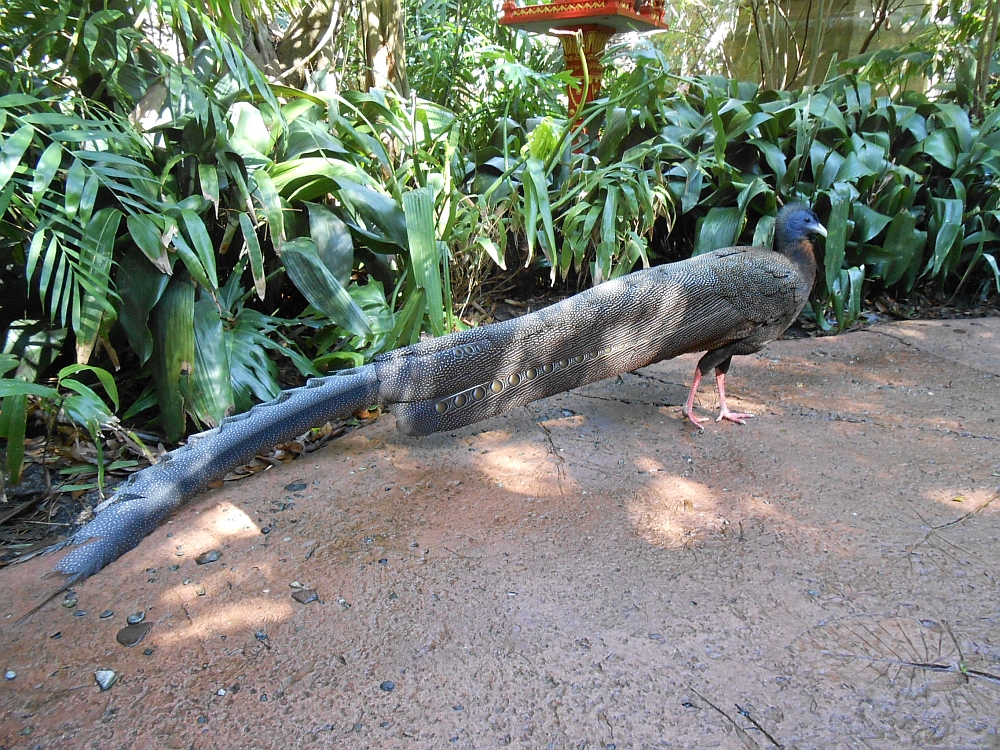 Anna grabs some chicken fried rice and we sit for a little while on a bench near the monkeys who are swinging around. For most people it would be fun to sit and watch them but for Anna who has a fear of monkeys it is less than relaxing. On our way to Expedition Everest she had to run on ahead of me and George who had stopped to watch them for a bit.
George loves otters and wants to see some so we wander around Discovery Island and the Discovery Trail but we think they are usually located in the area that is being renovated. It is nearly time for our Kali River Rapids fastpass so we take a slow walk over and leave our bags in the lockers by the ride. We all get off with a bit of a splash but as usual some poor sucker in the raft gets completely soaked.
We're ready for food now so we head through Asia, Discovery Island and back through to Africa on a quest. George and I eventually decide to split a coconut Thai soup with dumplings (I suppose we ended up back in Asia) from one of the little vans whilst Anna has a chocolate ice cream. We sit at one of the tables to enjoy our food in a quiet area between Asia and Africa overlooking the Tree of Life.
Anna fancies going to a petting zoo so we head off to Rafiki's Planet Watch. We listen to the rainforest room, look at the insects & spiders and pet the sheep, cows & goats. It's about 3pm and we are flagging a bit so decide to leave the park, on the way out I grab a massive cookie ice cream sandwich and George has cookies 'n' cream ice cream in a waffle cone.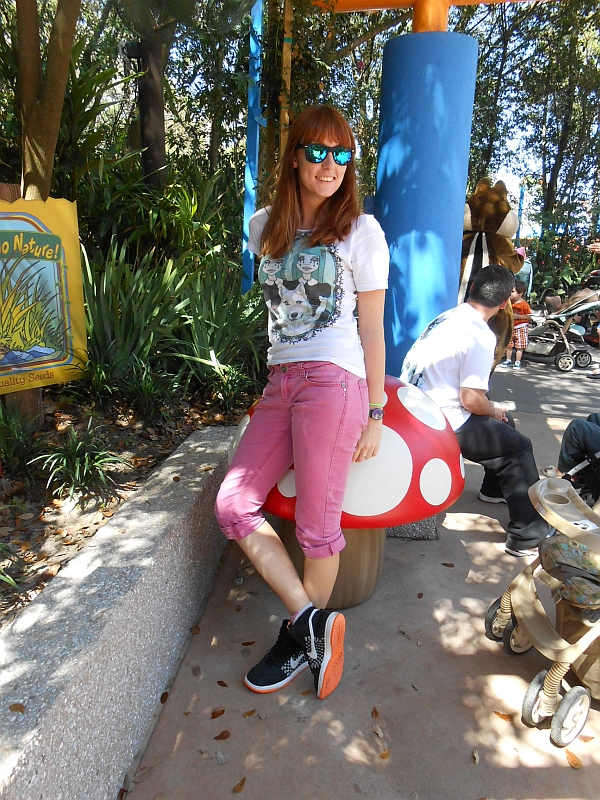 We drive back to French Quarter and decide to head to the pool. We hear a CM on the tannoy at the pool near us so we wander up the river and relax around one of the quiet pools at Riverside instead. We chill here for a few hours before heading back to use the hot tub at French Quarter. It's about 50m from here to our room where we head back to shower and get ready for the evening. We have decided to eat at the Melting Pot tonight as many of Anna's friends have eaten there and really enjoyed it.
We get to the restaurant about 8:30 and are seated in a little booth. The restaurant, or at least the part we are in, seems to be made up of lots of little booths which makes it quite intimate. If you couldn't guess from the name it is a fondue restaurant and there are heating plates built in to the middle of the table with a fondue pot on.
Our server brings the menu and we decide to go for the 4 course deal which is a cheese fondue, salad, regular fondue and chocolate fondue. The table has to select the same cheese, cooking style and chocolate but each individual can select their own salad and choice of meats for the main course.
We decide on cheddar to start and our server heats up lager in the pot, adds garlic, the cheese and a few spices and stirs it all together until melted. We are given some nice bread, raw veggies and Granny Smith apples to dip in it. It is absolutely gorgeous and we eat all the cheese which in hindsight may have not been a good idea given what was to come.
Next are the salads - George and Anna have Caesar salad; Georgia is particularly taken with the candied pine nuts, an unusual addition to a Caesar salad but it went down well. I have the California salad which has blue cheese, candied pecans and a raspberry vinaigrette and is very tasty.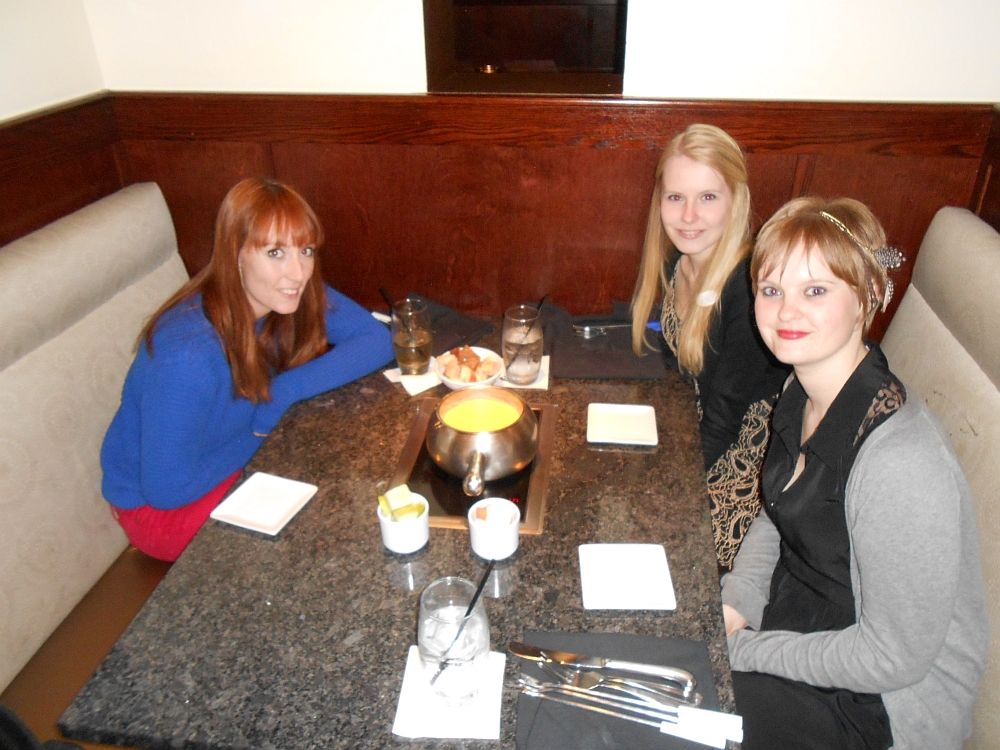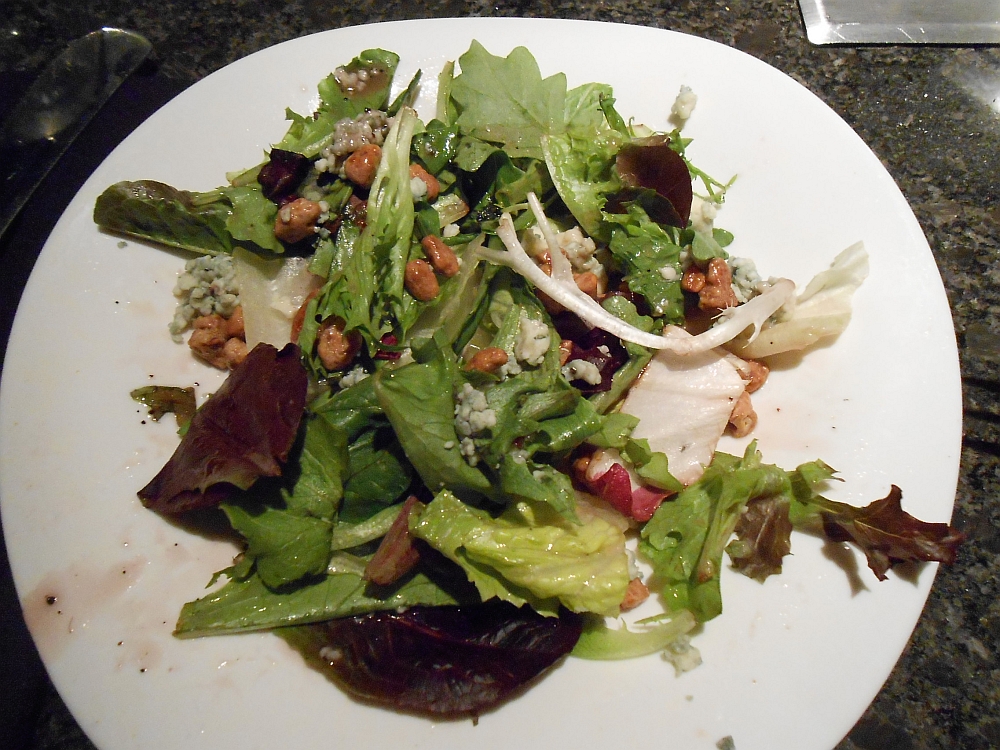 For the main course we decide on the classic bouillon to cook in. George and I both have the Pacific Rim plate which comes with teriyaki marinated sirloin, chicken potstickers, honey glazed duck and pork tenderloin. We have been told they are happy for us to swap things out so we both change the pork tenderloin, me for herb-crusted chicken and George for prawns. Anna has the classic which was the chicken, sirloin and prawns and also pepper crusted Angus steak. This is also served with mushroom, potatoes, broccoli and six sauces for dipping. Unfortunately we are quite full from the first two courses already so we only manage to eat about two thirds of what's there. It's very tasty but after the rich cheese and salad it's a bit too much. I personally would have preferred the meat to be unseasoned and just have the sauces to accompany.
Half way through this course sleep deprivation and jet lag has set in and we are all giggling hysterically, mostly at Georgia's complete inability to remove potatoes from the bouillon but really at this point everything is setting us off. Thankfully there don't seem to be many people in the restaurant so we aren't disturbing anybody.
The chocolate course we have gone for is s'mores so our server pours melted chocolate in to the pot along with partially melted marshmallows and graham crackers. A discussion then ensues as to the correct way to pronounce graham - Graham or gram. The server says he pronounces it with one syllable like gram but my British sensibility isn't happy with that. The conversation is quickly forgotten as there is a pot of melted chocolate that requires my attention. This is served with bananas, strawberries, Oreo-coated marshmallows, graham(!) cracker coated marshmallows, cheesecake, brownies, pound cake and Rice Krispie squares. We all have enough room in our pudding bellies to put away a fair amount between us.
The total comes to $46 each + tip. I would definitely recommend this restaurant but it is a taxi or car journey away (Sand Lake Road) if you're staying on site. If I were to go back I would definitely take it easier on the cheese course, although this was my favourite so maybe I would just ask for one extra big cheese course instead.
After we've finished we pop in to Walmart which is buzzing with people considering it's 10:45pm. George and I pick up a gallon of chocolate milk, a party bag of Lays and spray on suncream (such tourists). Anna then drops us back at the hotel and we are in bed by 11:30.