Day 2 (India & Georgia)
Saturday 8th March 2014
Written by India
George and I wake up at 4:40am as we're both boiling. We attempt to open the window for about 10 minutes, a task that should be simple but in this case requires a mechanical engineering degree. We give up and put on the air conditioning that only goes down to 17 Celsius but is still cooler than our room.
We're up properly at 8:30 and checked out by about 9:15. In the lift down from the lobby we jump in with a gentleman with 4 suitcases but end up going up to the 2nd floor rather than heading down. A flustered lady squeezes herself into the lift, it transpires she is the gentleman's wife. As we end up back on the lobby level for some reason a guy tries to get in where there is clearly no room. The woman is furiously pressing down the close door button whilst her husband holds down the ground floor one. Whilst waiting for the doors to close the woman in the lift and the young guy trying to get in are exchanging angry words. He's got a plane to catch to which she replies you should be there 2 hours before, this begs the question what exactly is she in such a rush for? When the doors finally open at the correct level she starts shouting at me and George to get out even though when we look back they are walking slowly towards the terminal. At least we appear to be starting our holiday much more relaxed than they are.
We head to bag drop which is very quick but we are told our flight is delayed by 25 minutes, this doesn't bother us too much as we've booked the No. 1 Gatwick Lounge after mum and dad mentioned it. On to security where we are sent through to the premium area. Turns out you get this as part of using the lounge anyway but they obviously just send some people through there for crowd control. It's even less hassle going this way than it would have been through the newly renovated security area with nice music playing and just 2 scanners though only 1 is open.
Once through to departures we buy a few things in the shops and head to the lounge about 10:15. It's very relaxing in here and I would definitely do it again if we had a similar sort of wait. We paid £22.50p each and get to use the lounge for 3 hours. You get a range of pastries, muffins, cereals and hot drinks to help yourself to plus one item for free off a sort of mini menu. We both have a sausage sub with hash brown, pain au chocolat, mini chocolate muffin, tea and orange juice. It's quite foggy this morning but we spend a relaxing few hours reading, listening to music and playing on our tablets whilst watching the planes take off and land. It's only when I go out to try and find some sunglasses that I realise how quiet the lounge is.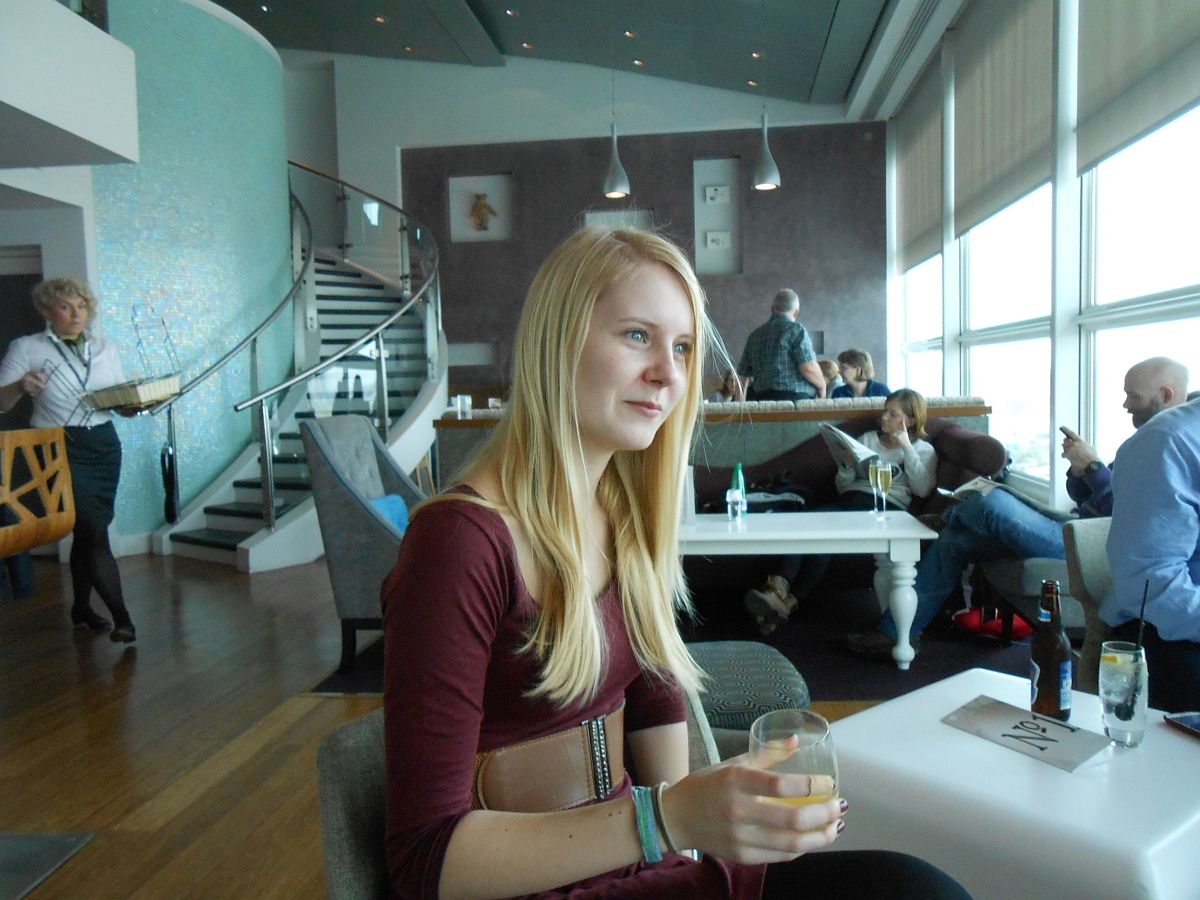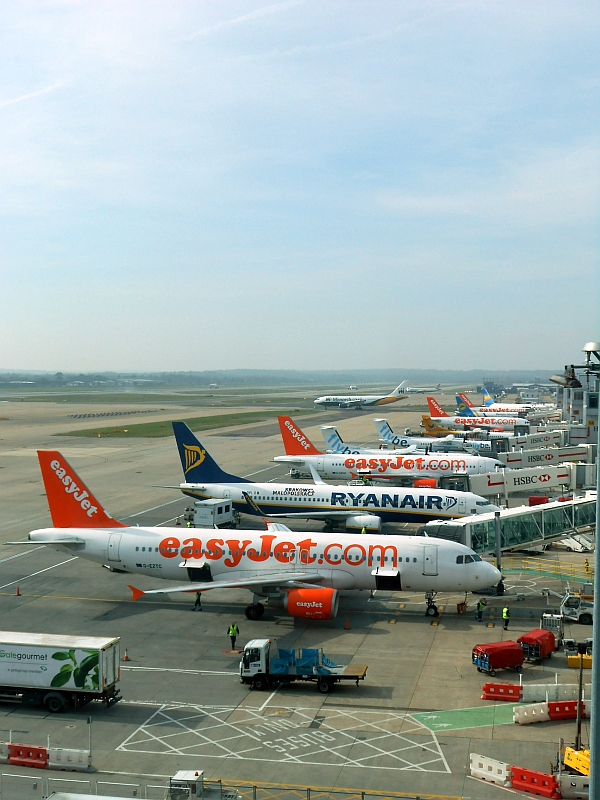 We board the plane and take off about half an hour late as anticipated. On the flight I watch About Time, Don Jon, Frozen and Kick Ass 2 and enjoy all of them. Lunch is coq au vin which is quite nice (I've never found airplane food to be particularly bad though). We land about 6:20pm and try the new automatic scanners to get through immigration but for some reason it doesn't work so we are directed to one of the people at the desk. Bags are retrieved quickly and we jump on the shuttle to the other terminal where we meet Anna at about 7pm.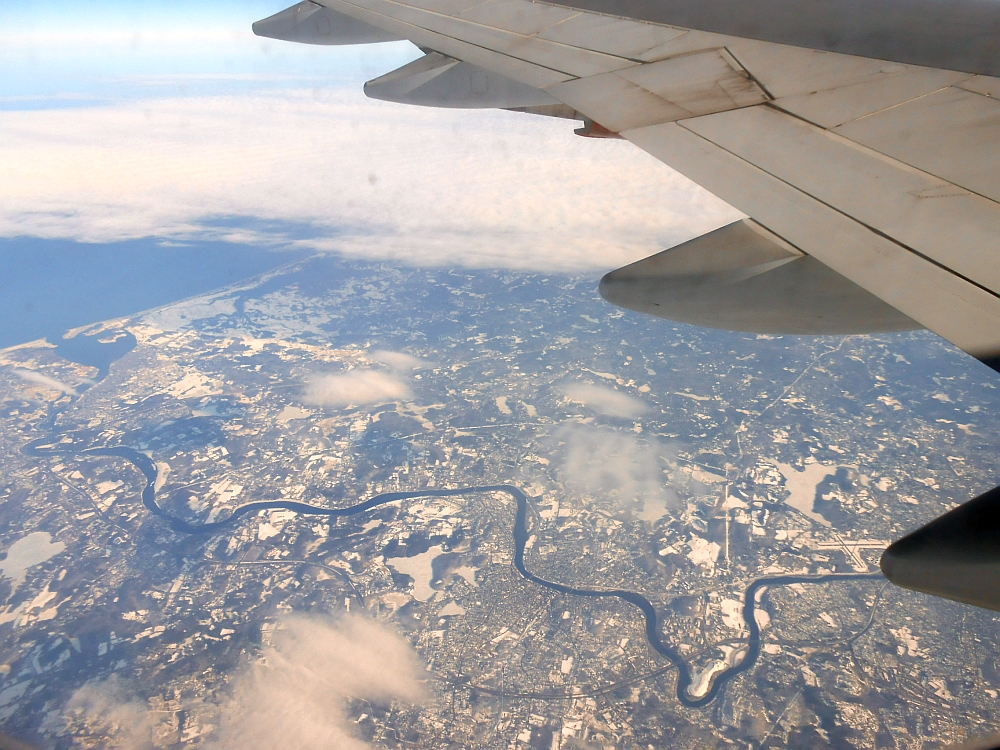 Anna has a car over here so we head to the car park. She is used to driving from her house to work most days but doesn't know how to get to Port Orleans. We ask Siri who doesn't seem to know either as we end up being directed to Pauline in South Carolina, nice one Apple.
When we do arrive at French Quarter we check in and receive our magic bands. Anna reckons that they quite often allocate better rooms to cast members which may well be true as we are given a ground floor room two doors down from the food court looking out over the grassy area near the campfire.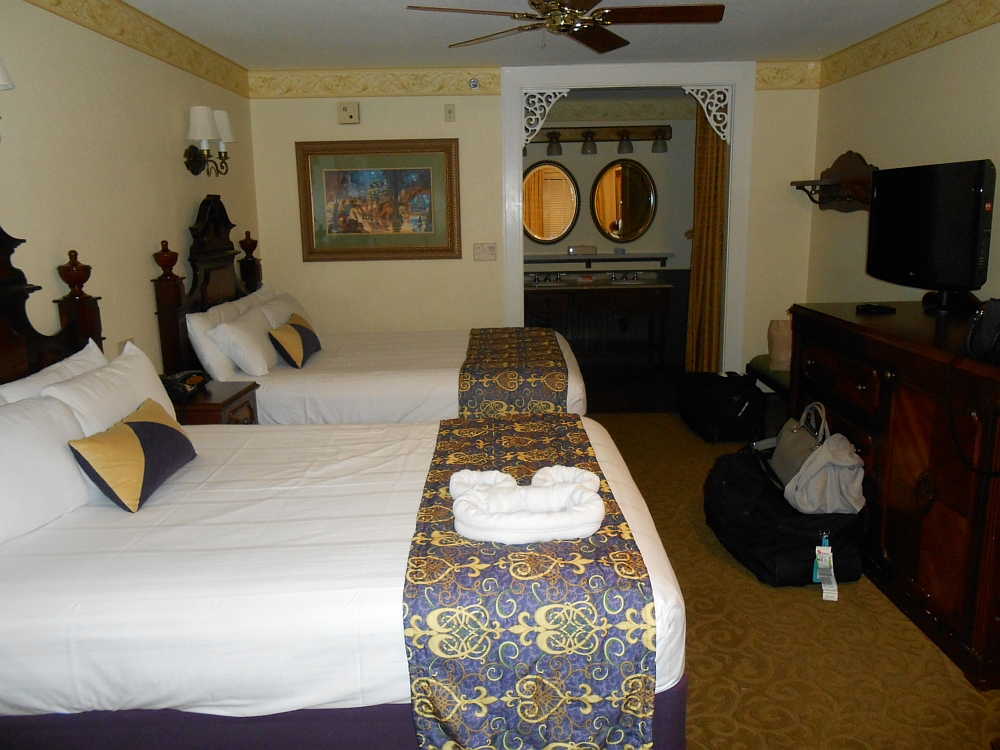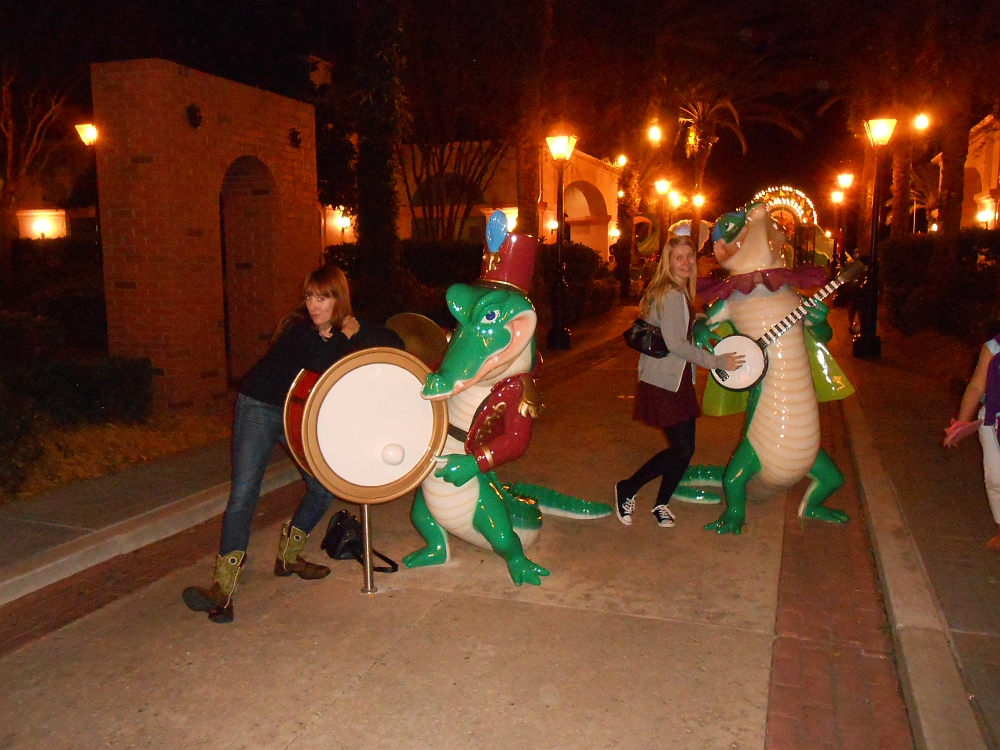 We decide to grab the boat to Downtown Disney to grab some food which turns out to be quite a cold trip as a chilly wind has got up. We were thinking about heading to Bongos but it's heaving (I have forgotten it's also a Saturday night) and we look at Wolfgang Puck's but that's expensive and we're not looking for anything too fancy. We opt for Splitsville and are shown to a table downstairs near the bowling lanes and sushi kitchen. It's the perfect place to start an American holiday with me and George having huge pulled pork sandwiches. Anna has a margarita pizza and we split a side of slaw between us. The meals are tasty but huge and we come nowhere near finishing them, partly due to tiredness as well. A ginger ale for Anna and watermelon mojito for me and the bill comes to $59 + tip - this includes Anna's 20% CM discount.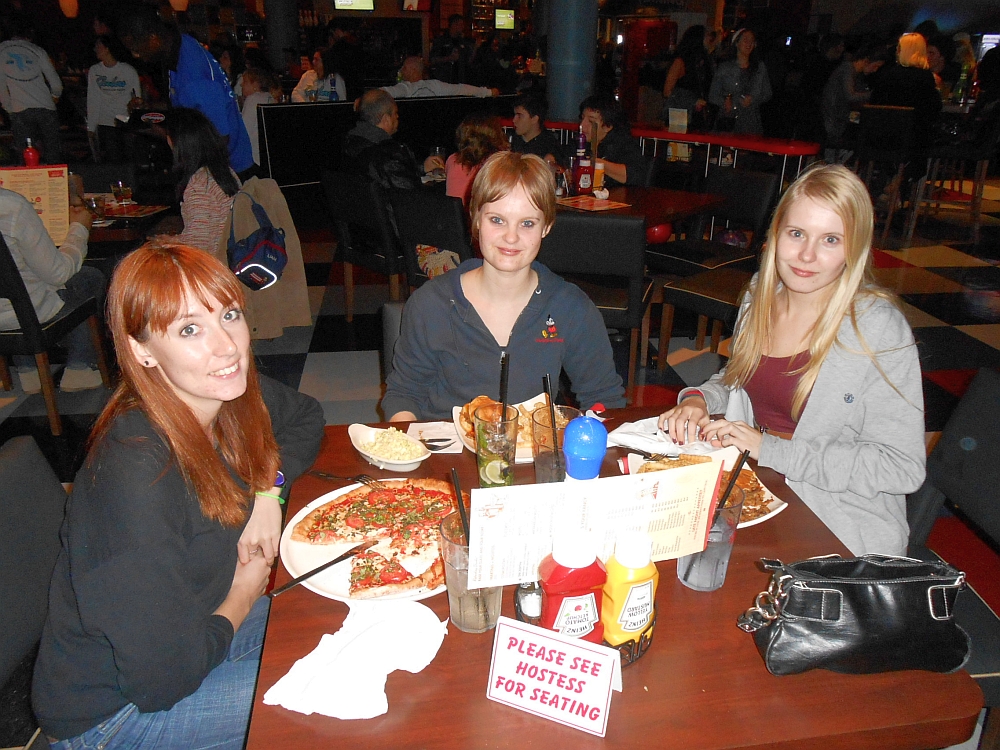 We get the bus back to the hotel which takes a while as it goes around all the Riverside stops first. George and I decide to book some fastpasses for tomorrow and hope we can persuade a nice CM to book Anna on to the same ones when we get to the park. We're in to bed about 11.