Day 12 (India & Georgia)
Day 6 (Tammy & Kev)
Tuesday 18th March 2014
Written by Kev
Tam and I are awake by 8.30am. Still, that's not bad all things considered.
Out on to the balcony for breakfast as it's a glorious morning with a few clouds scudding across the blue sky. The weatherman on the TV (handsome guy, top chap, friend forever) tells me that it's going to be beautiful weather for the next few days – right up until we leave – with very little chance of rain. Considering the forecast last week was for rain for most of the week, we are very happy. Obviously the weatherman today (a man to be admired and revered) is totally different to the chap doing the long range forecast last week (spawn of the devil, shifty eyed sort).
It's very pleasant sitting in the sunshine eating breakfast and writing up the trip report, although there are no animals out as yet. Still, they don't work to my personnel requirements, although, if I'm being honest, I believe they should. I may call up the front desk and demand 3 giraffe and 4 zebra immediately. Actually, as we are getting ready to leave the room animals start to wander slowly across the savannah. I think there may be a giraffe with a pair of binoculars trained on our balcony waiting to see signs of our departure. 'I can see movement. Sunglasses are on, hats are on. It's safe to release the zebra'.
The bus takes us to Epcot, arriving at 11.15am. As we walk through the gates I immediately feel good. I reckon if there were no Epcot we wouldn't come to WDW half as much as we do.
The girls message that they are on their way, so Tam and I wander up to World Showcase to wait for them. Tam looks at the My Disney Experience app to see if it says where the Fastpass+ viewing area is to watch Illuminations tonight. The answer is we don't have a Fastpass for Illuminations tonight, although we do have Fastpasses for 3 other rides including Soarin', which runs out in 20 minutes. We've got our days mixed up. Doh!
A quick change of plan and we arrange to meet the girls at The Land, where there is a 90 minute wait for Soarin' on standby. As we stand in the Fastpass line we discuss last night in Raglan Road. Georgia asks if we saw the old man going round chatting up all the young girls. I say 'I'm sorry, it won't happen again'. Oh, how we laughed! At least I did, the rest of them just raised their eyebrows and turned their backs on me.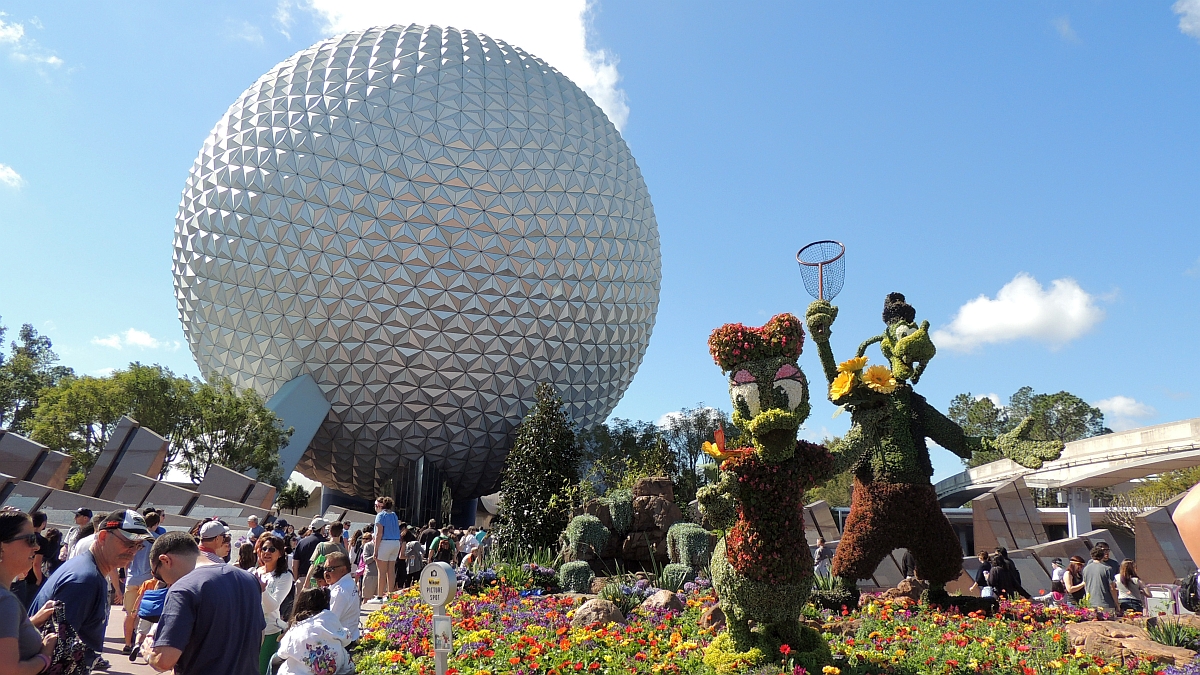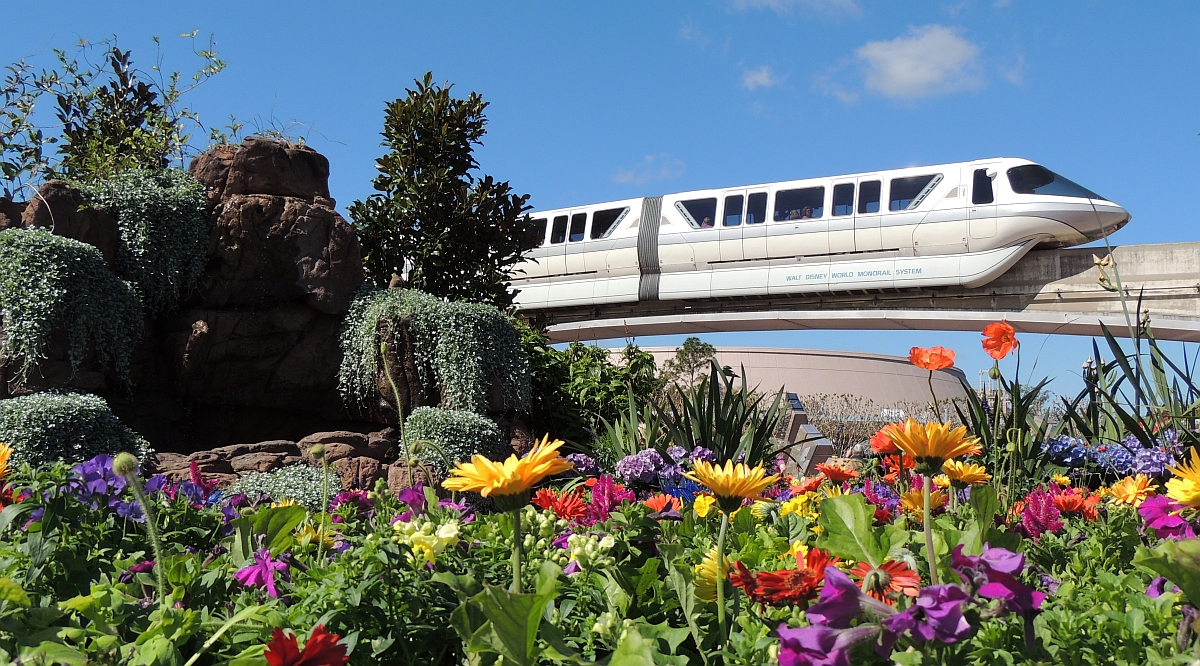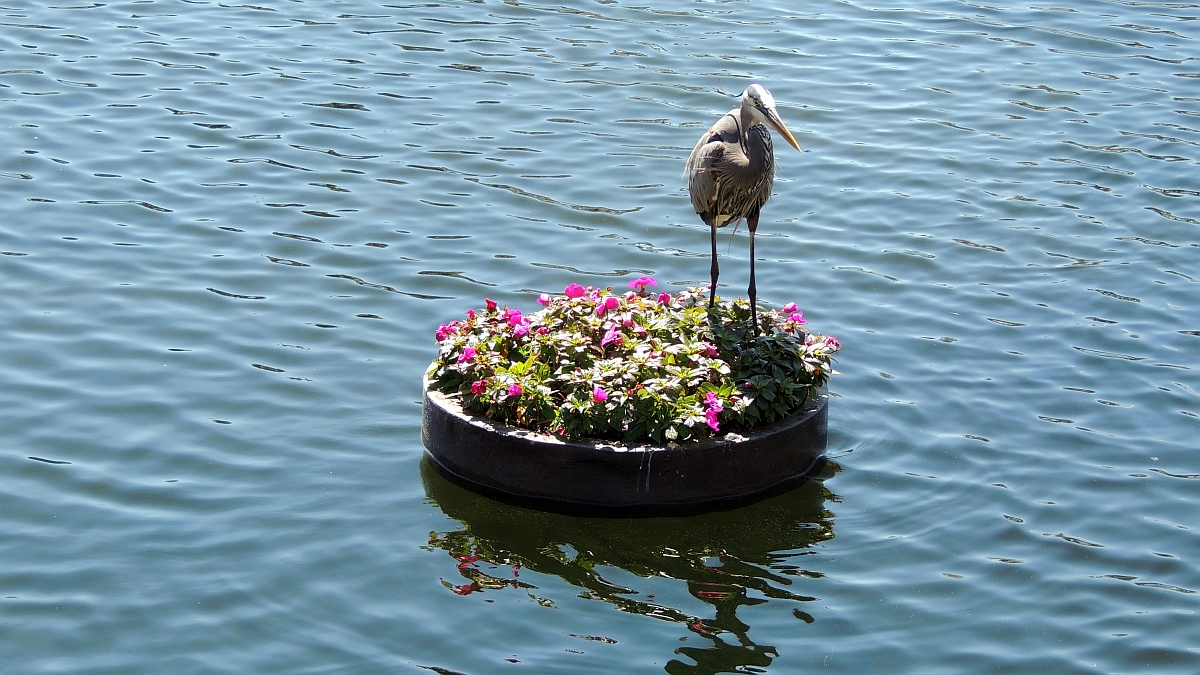 Soarin' finished (love that ride to bits) we get coffee and sit on a bench to enjoy it along with a slice of birthday cake (remember the birthday cake the girls left in my room?) Tam has brought into the park.
Spaceship Earth is next. As we approach the Cast Member at the entrance gate he spots my t-shirt. It's of Stewie from Family Guy and he says 'Don't take this the wrong way, but a man of your age wearing a Stewie t-shirt is really cool'. I'm not sure whether I should be offended or pleased. I punch him in the nose and say thank you just to cover both bases.
We now start to stroll round just looking at the Flower and Garden exhibits and grazing at the stalls along the way. Things obviously get a little hazy the longer we go on, but I know we had the following:
Mexico: Taco with marinated pork, Quesadilla with mushrooms and cheese. Raspberry margarita (too sweet for me).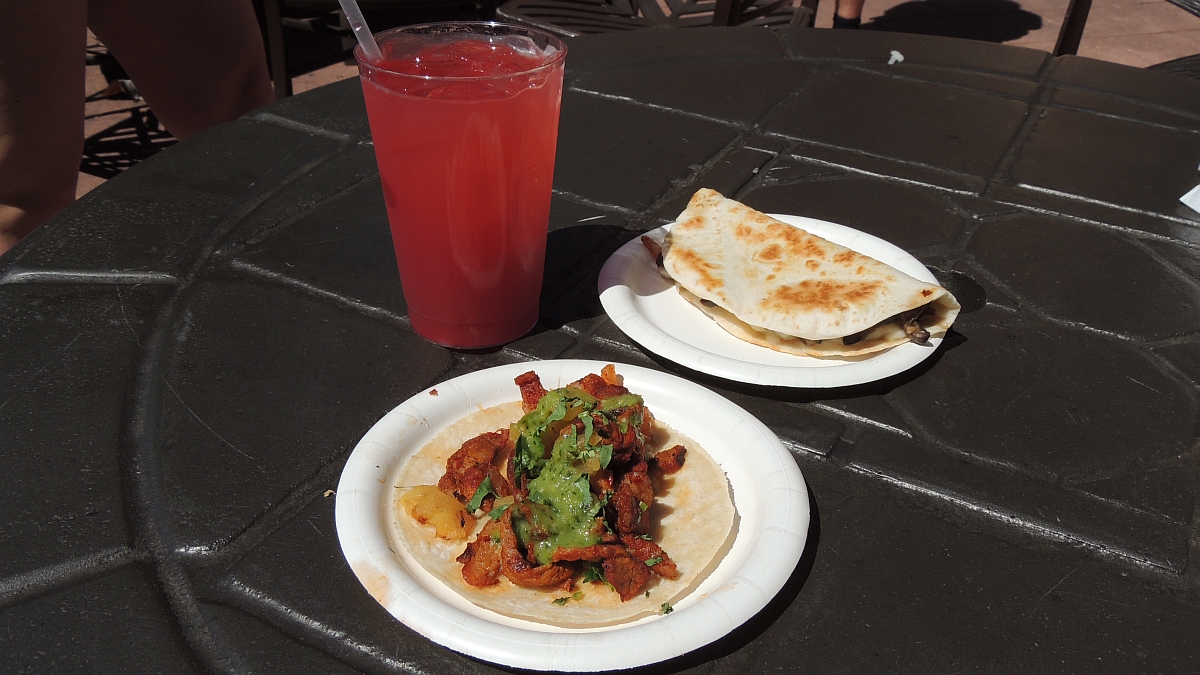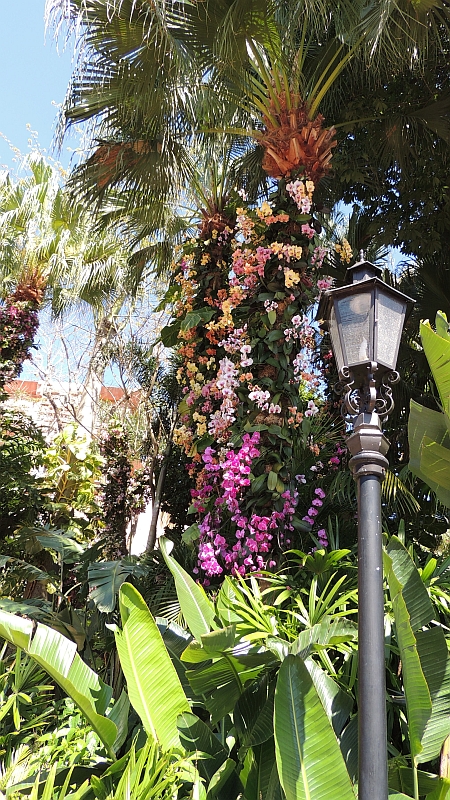 China: Candied strawberries.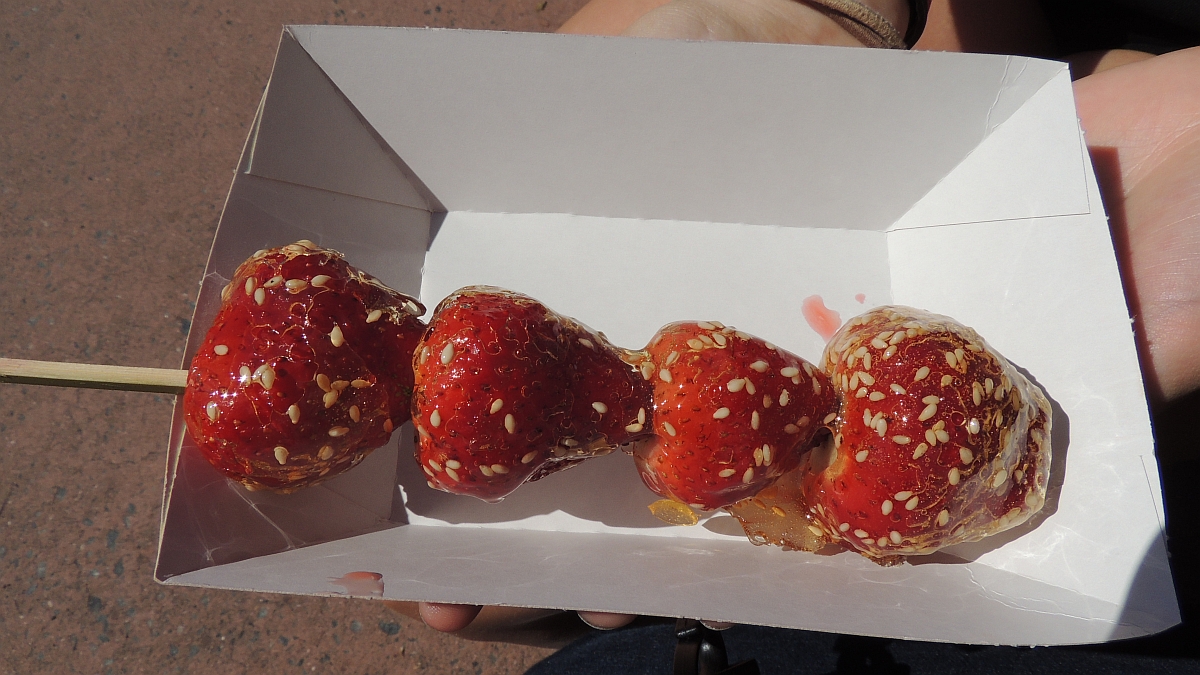 Florida Fresh: Shrimp and stone ground grits. Blonde ale.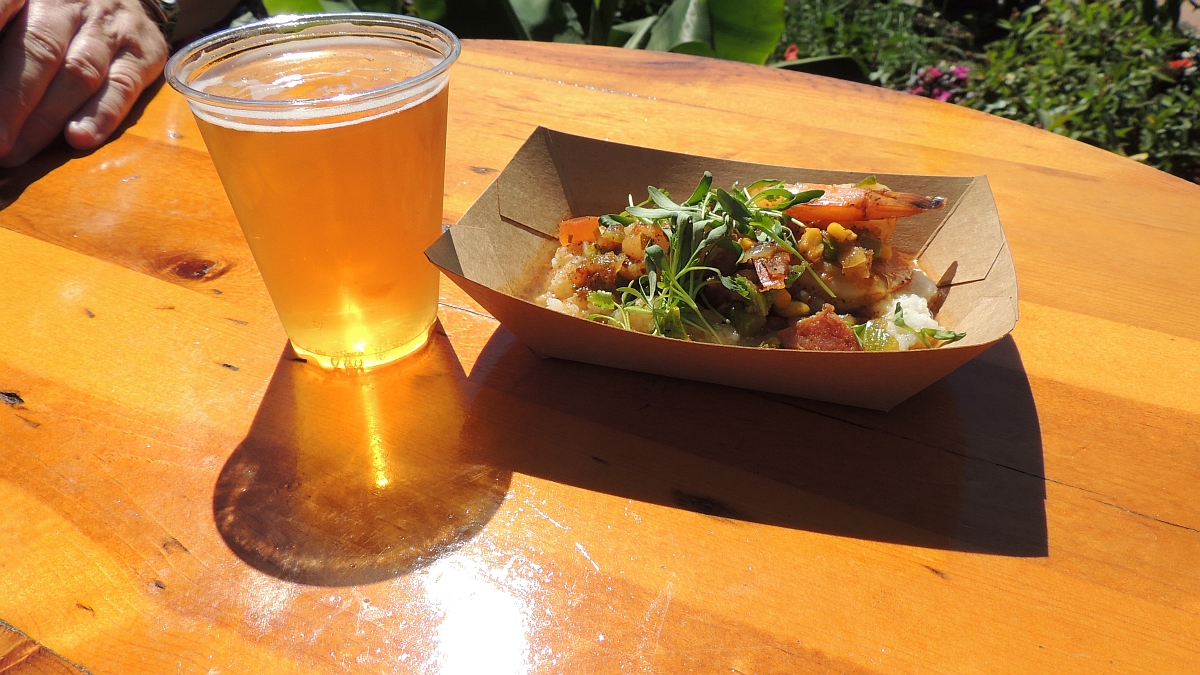 The Smokehouse: Pulled pork slider. Magic hat #9 (beer). India also has a Piggylicious cupcake.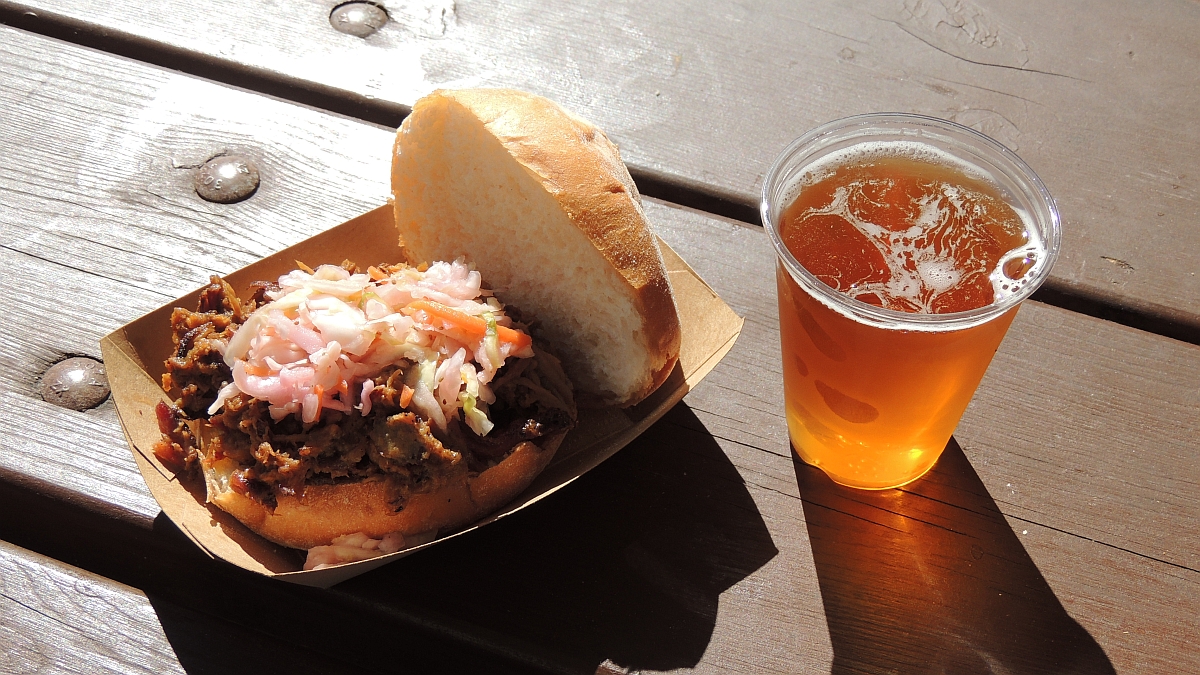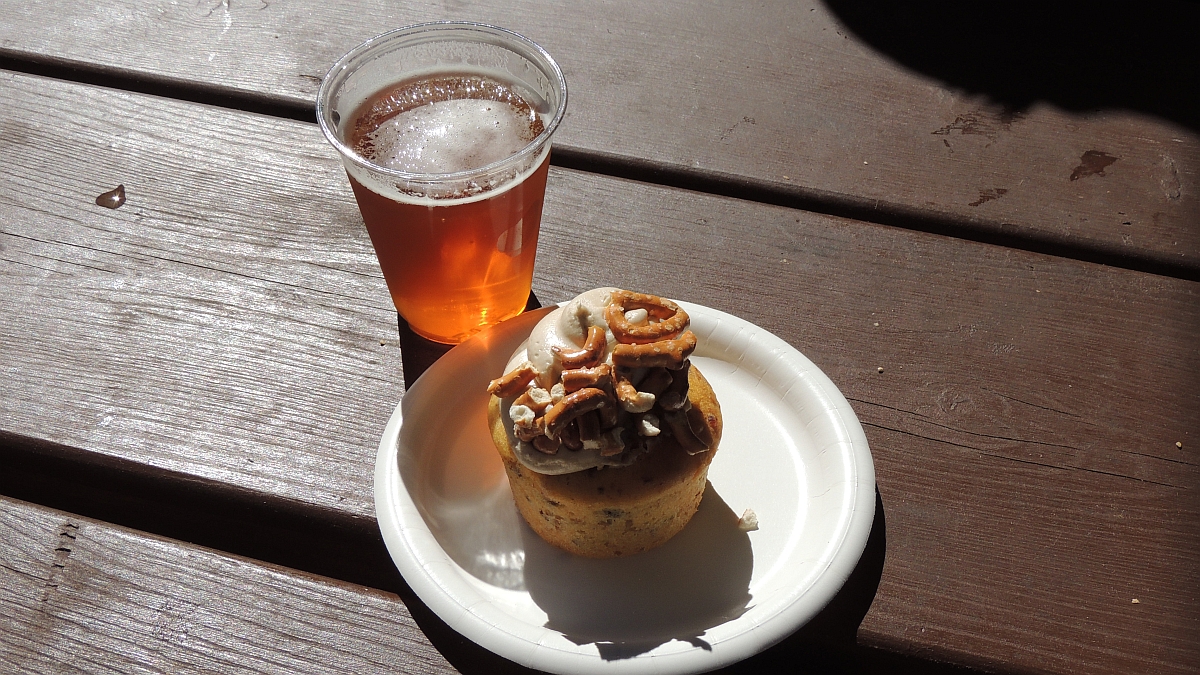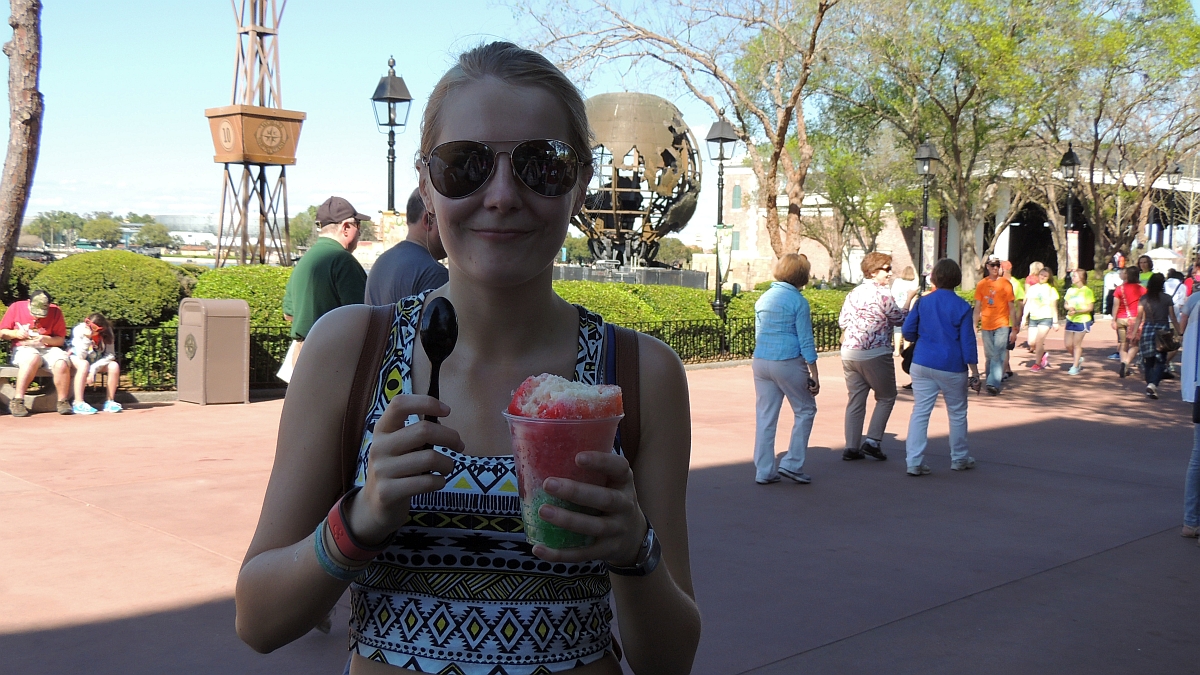 Oh yeah, Georgia had a Kaki-Gori on the way round as well. Looks pleased with herself, doesn't she?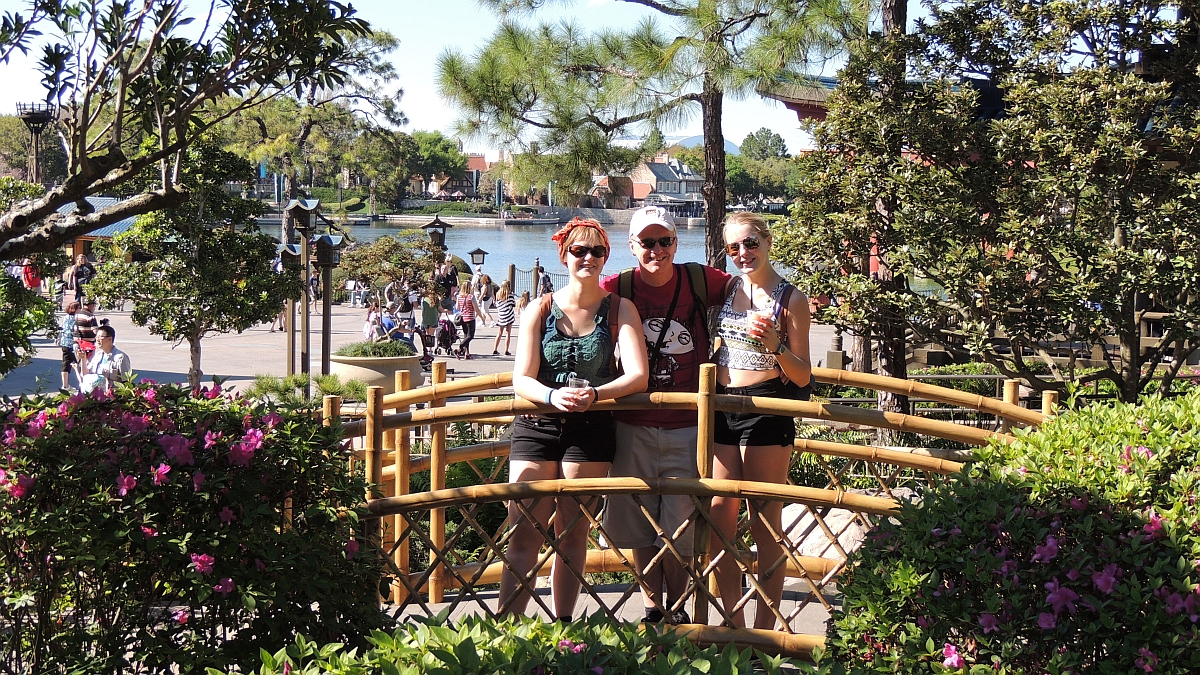 Morocco: Harissa chicken kebab. Baghrir (pancake). White sangria.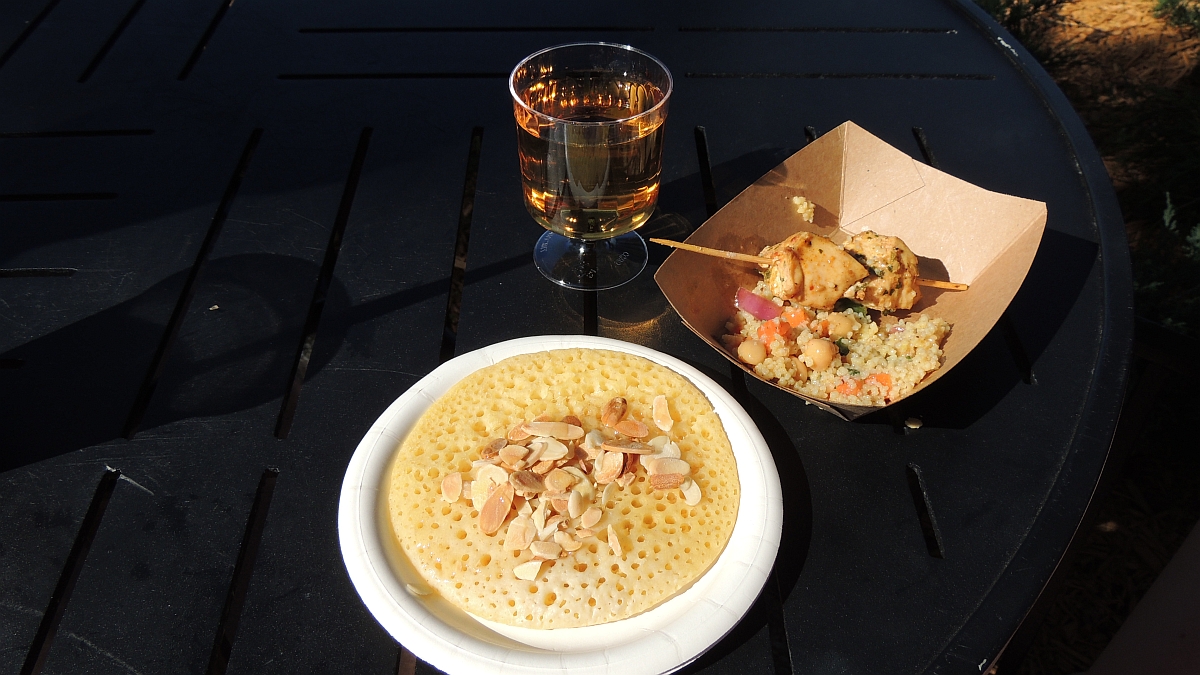 We then meet up with Anna, who's just finished her shift at the Rose and Crown and grab a La Vie en Rose frozen slush from France on the way round to the UK to watch the British Revolution. They are accomplished musicians, but it annoys India very much that they are American musicians playing in the UK pavilion. It doesn't worry me much, but I know what she means. All the other countries around World Showcase appear to have artists from that nation performing.

Canada is next where I buy a Moosehead for our continued walk. We pass through the butterfly garden where Tam takes about a hundred photographs.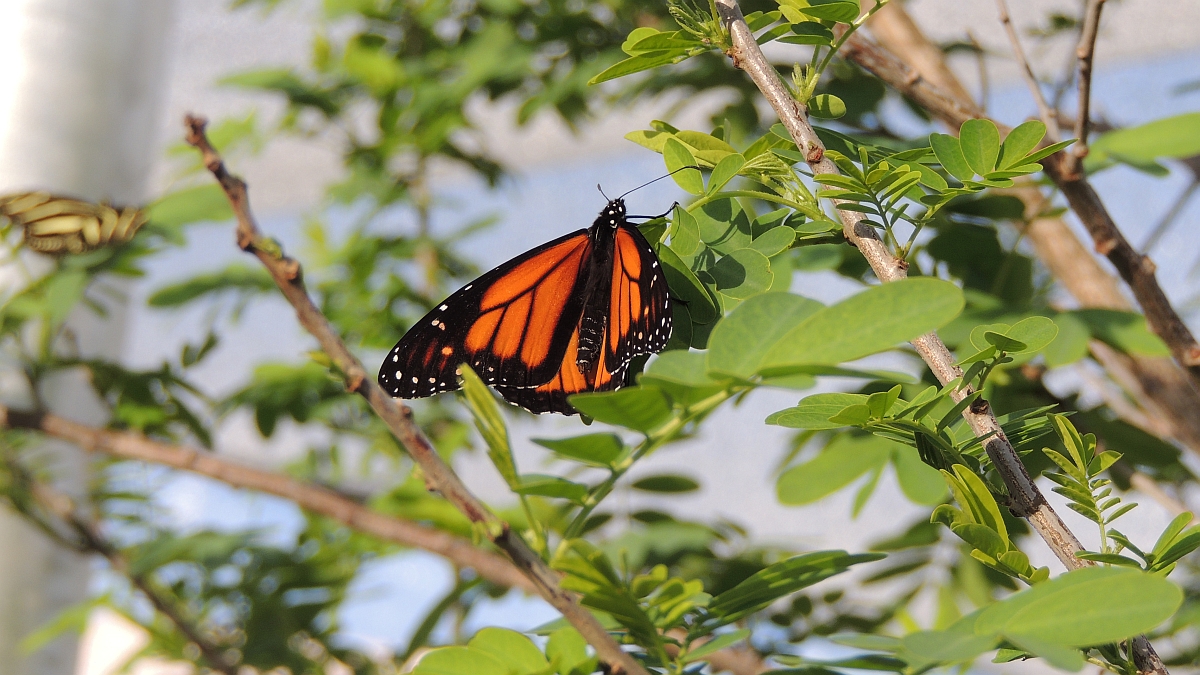 Off to Mexico for a margarita in La Cava del Tequila. Tam and I have Blood Orange Margarita's, while India tries a Cucumber Margarita. We are sat around a table with 3 ladies who have been enjoying drinks around the world. They have a large bowl of nachos with dips, but haven't eaten many. They hear us debating whether to order some and tell us not to bother as we can have theirs. Thank you ladies.
Anna leaves us now, as she is tired after a long day at work.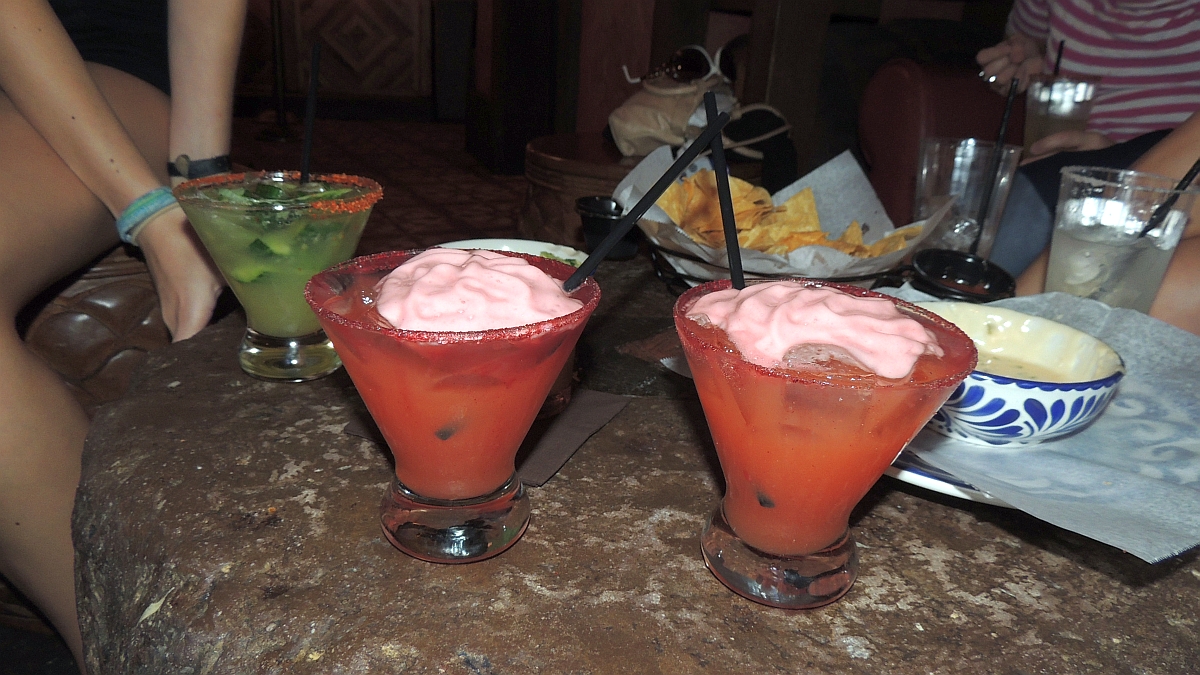 We walk to Norway at 8.00pm where all the spaces at the rail are already taken for Illuminations. We sit on the ground just behind 3 small ladies, thank goodness for short people. It's been crowded in the parks all week, but that hasn't really bothered us too much. We are not worried about doing all the rides, so we've just used Fastpass+ for the big stuff and walked on to anything else we've fancied that's been quiet.
Illuminations is its usual wonderful self. No huge fireworks, like at Wishes, but the combination of all the elements makes for a show unlike any other.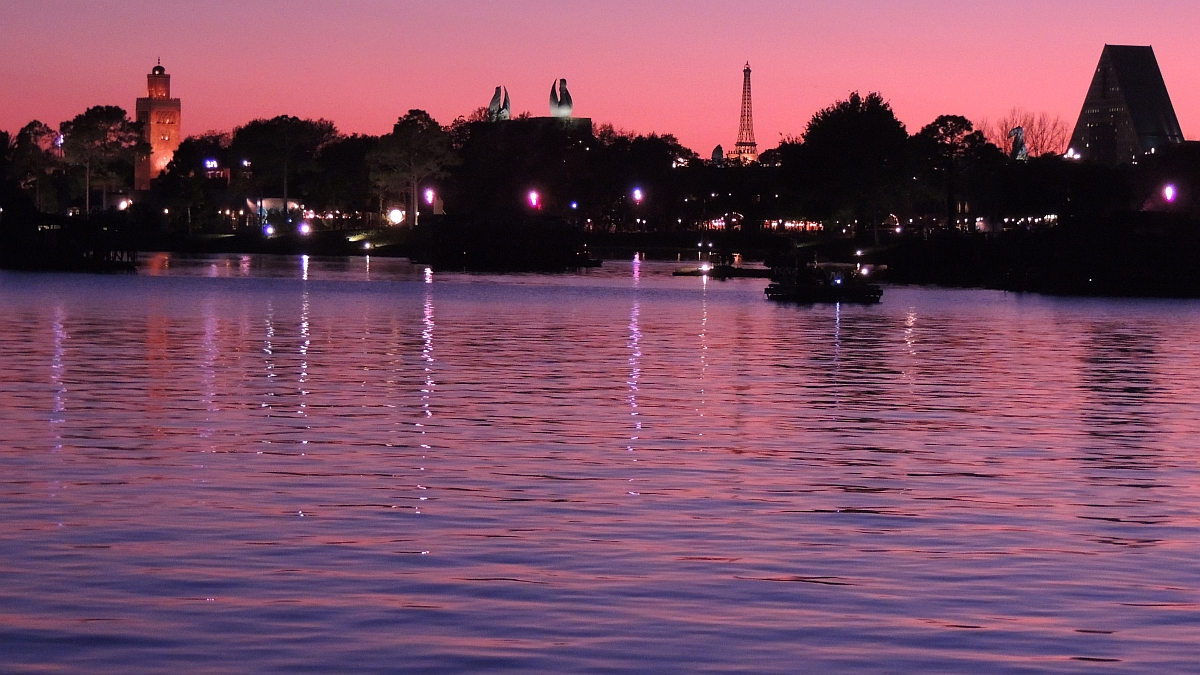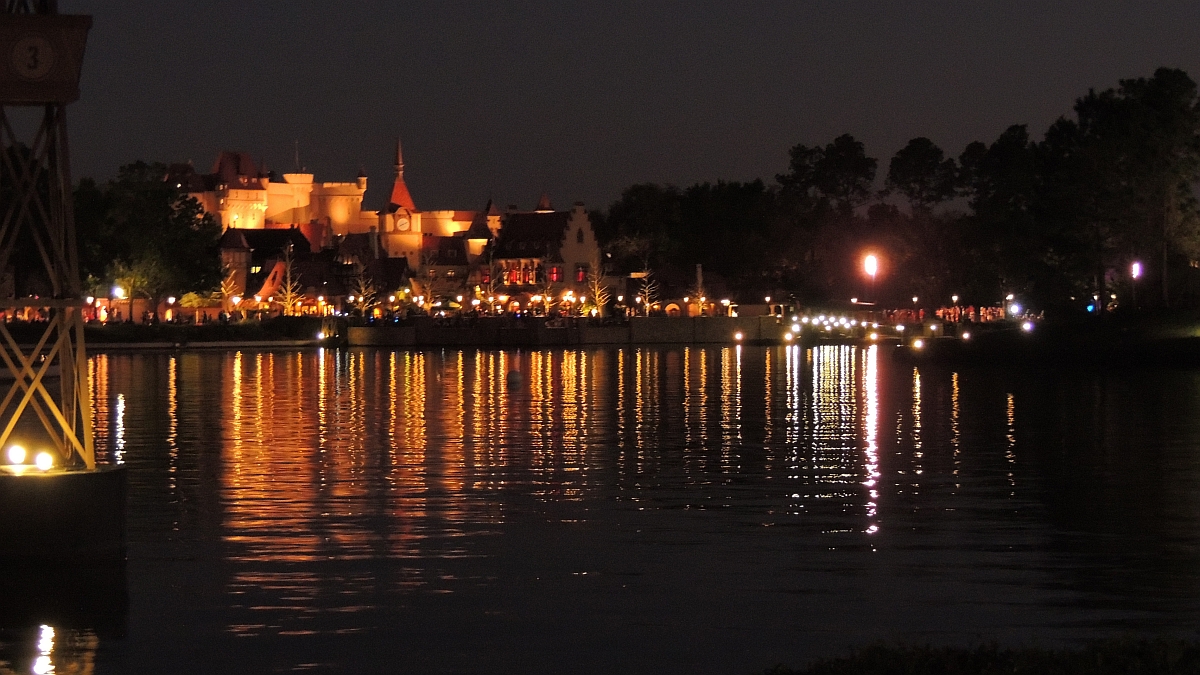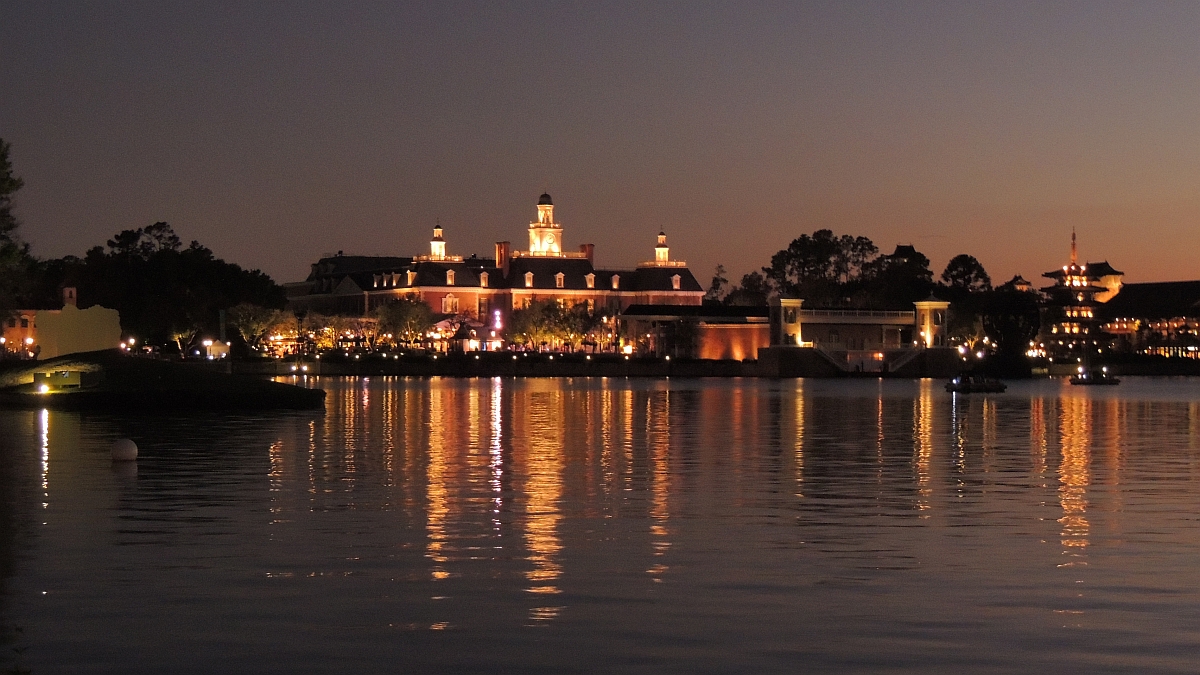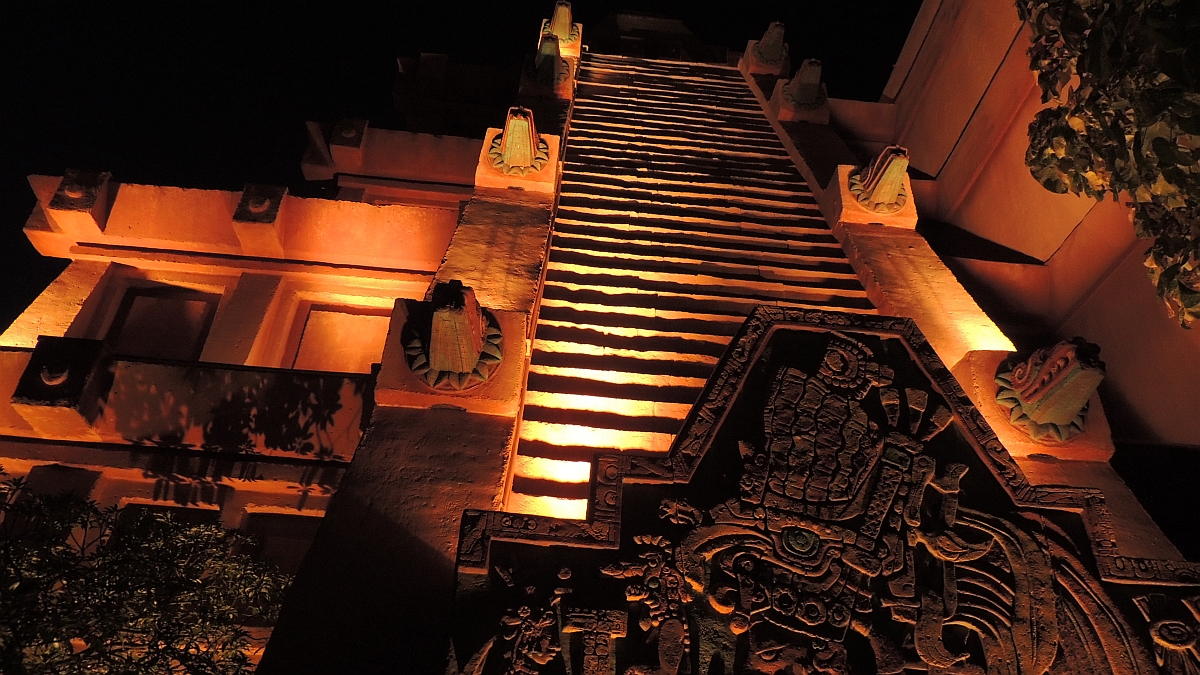 Tam was getting all arty with her photos, although we had been drinking fairly continuously, so there is always the possibility that she was flat on her back at this point and this was the view she had.
A slow walk out of the park and we bid farewell to the girls rather swiftly as a bus for Kidani Village has just pulled up.
Back to the room and in bed by 11.15pm.