Day 11 (India & Georgia)
Day 5 (Tammy & Kev)
Monday 17th March 2014
Written by Kev
After our late night at the Magic Kingdom we are in no rush this morning, although we are still awake at 8.15am. I guess the jet lag has still not fully worn off, but we have both slept reasonably well. There is a storm due to hit today and we are going to Downtown Disney tonight for the St Patrick's Day celebrations, so we are a bit unsure what to do.
After breakfast and showers we ring the girls and decide that we will get over to their room in Port Orleans French Quarter and then get the boat to Downtown Disney, have a look around and then go bowling at Splitsville before our 6.45pm dinner reservation at Paradiso 37.
The buses work amazingly well again. There is an Epcot bus at the stop, so we jump on that and then change to Port Orleans French Quarter. It takes half an hour in total. I'm sure we'll have a bit of a wait for a bus at some point, but up to yet we've had no problems at all.
The girls are nearly ready, so Tam and I have a brief look around Port Orleans French Quarter, I've always liked this resort.
We catch the boat to Downtown Disney and walk through to Splitsville. We decide to have lunch first, then bowl. Between us we get buffalo chicken tenders with ranch dressing, filet mignon sliders, fantasy sushi roll and super tuna roll. All are excellent - the sliders and the fantasy roll being the favourites. They also do 18oz beers in highly chilled glass goblets. This is probably the best meal we've had to date and a 10% DVC discount makes it even better.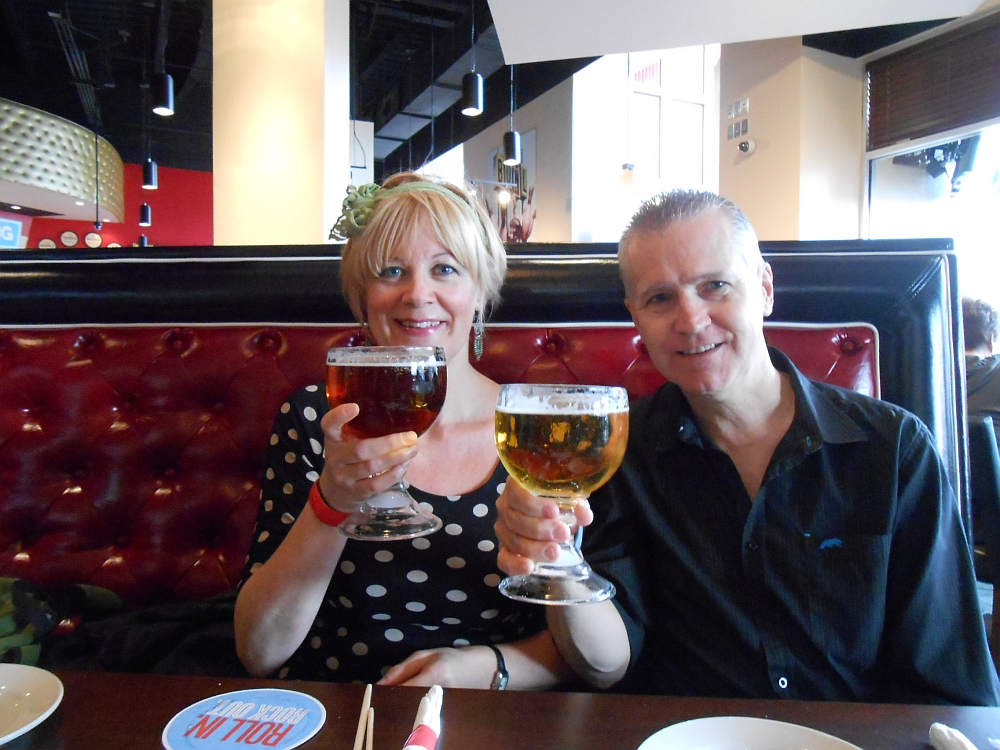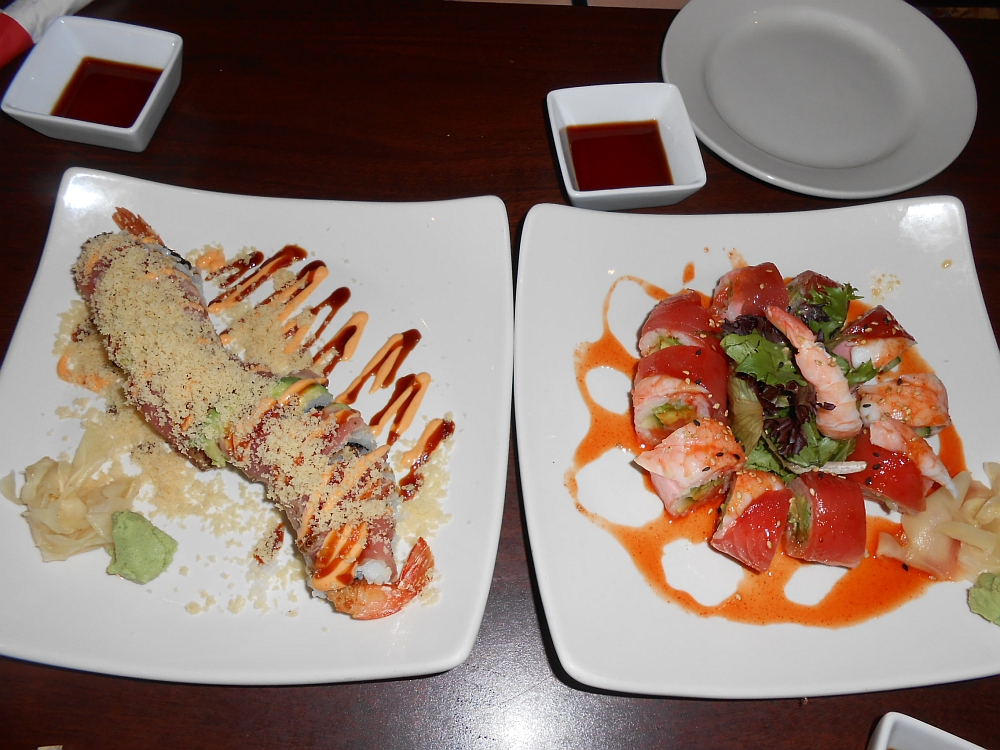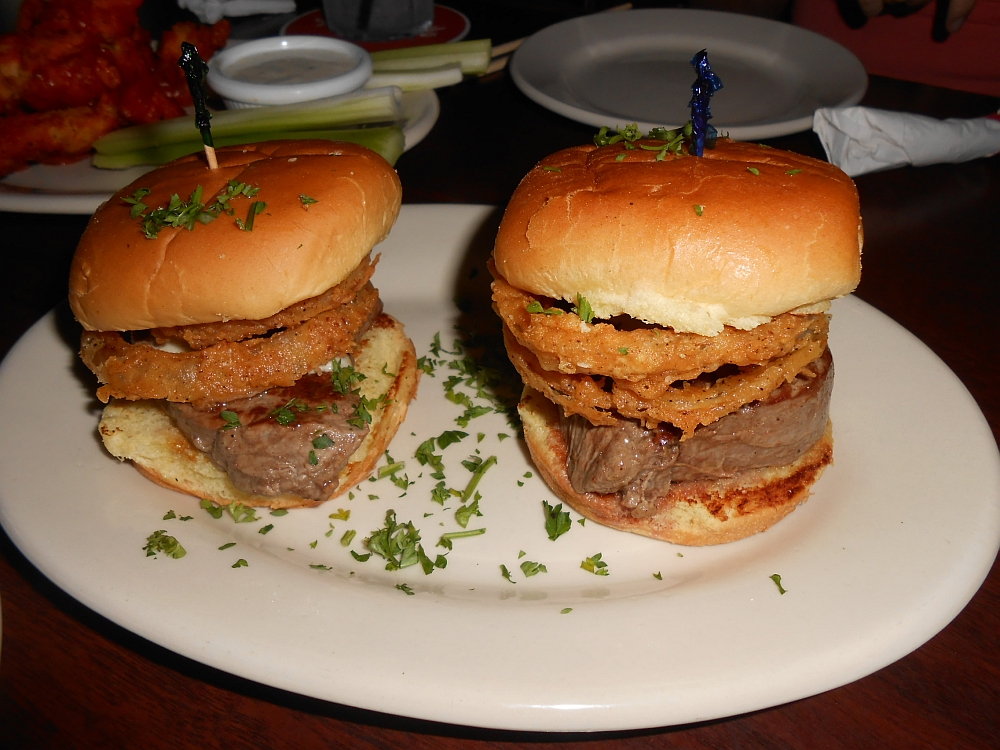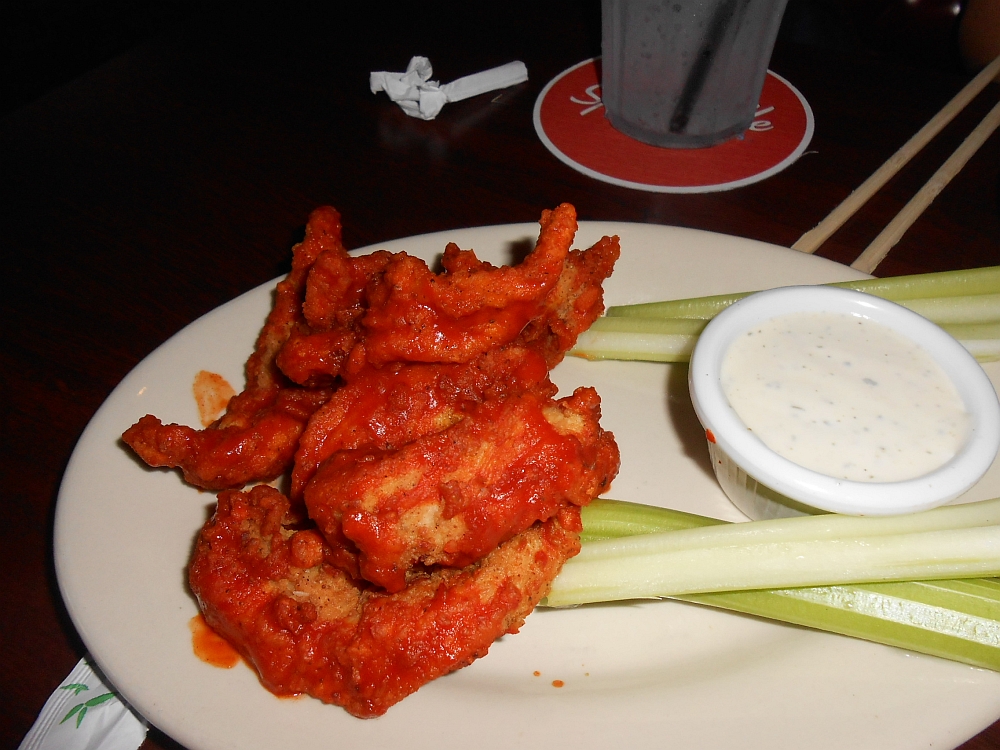 We line up to pay for the bowling. There is a two hour wait, but this is fine as we can have a look around Downtown Disney first. The storm has arrived and it's raining persistently, although it's not that windy, so a small umbrella keeps you dry. It's still pleasantly warm though.
We wander round in and out of the shops. Possibly the most boring shop of all is called Little Miss Matched, which seems to comprise mostly of garishly coloured socks that don't match. Weird.
At the appropriate time we return to Splitsville to play 10 pin bowling. It costs $15 per person for 1 1/4 hours.
I excuse myself to go to the loo and stare into the mirror, slap myself around the face and give myself a good talking to. You are going down, women! After yesterday's debacle of being beaten by both daughters at Toy Story Mania and Buzz, I need to reassert my manhood. The game starts and my first go is a strike. Yeah baby! Our first game ends with me scoring 110. I won't embarrass the women by posting theirs. In the second game I'm on fire and score 165. I decide to be the better man and mention my spectacular victory very few times for the rest of the night - maybe just the 20 or so. My family loves me sometimes.
It's still raining, but not so bad as I'd expected from the forecast. maybe the worst is yet to come.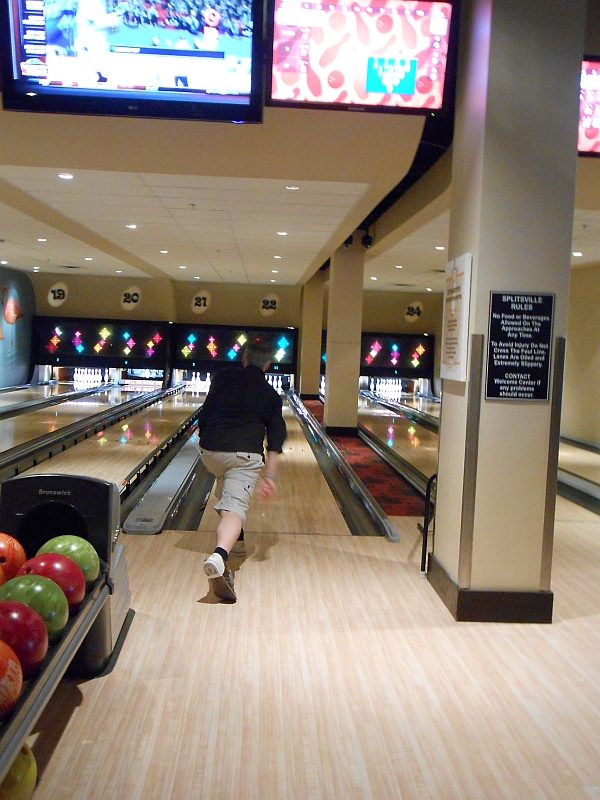 If you ever wondered what sporting excellence looks like - wonder no more.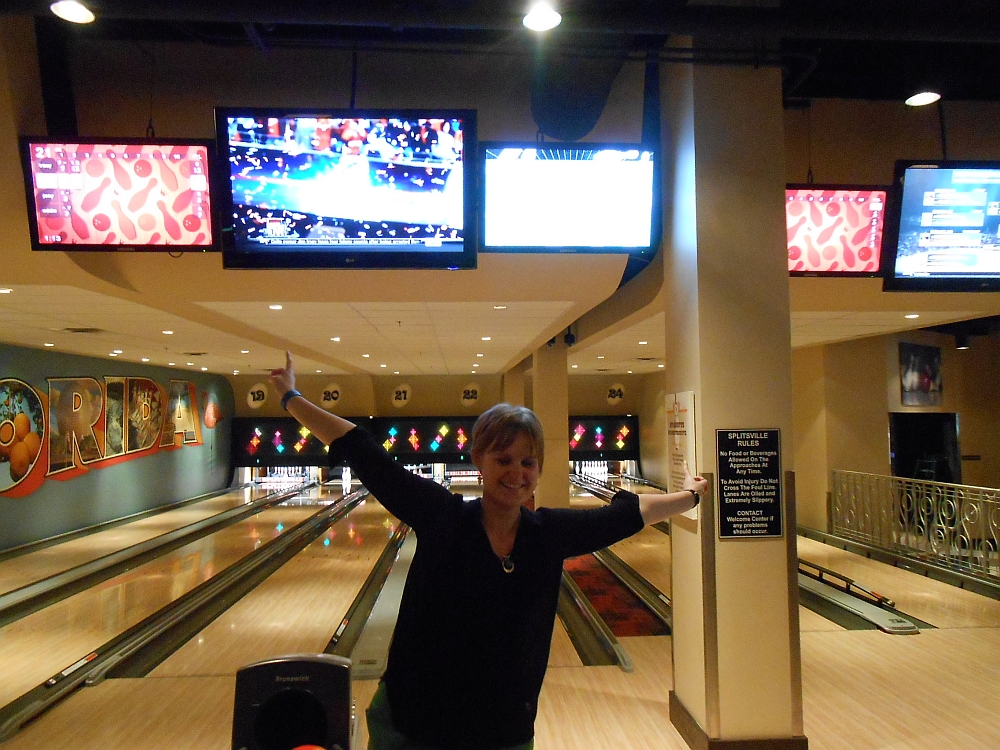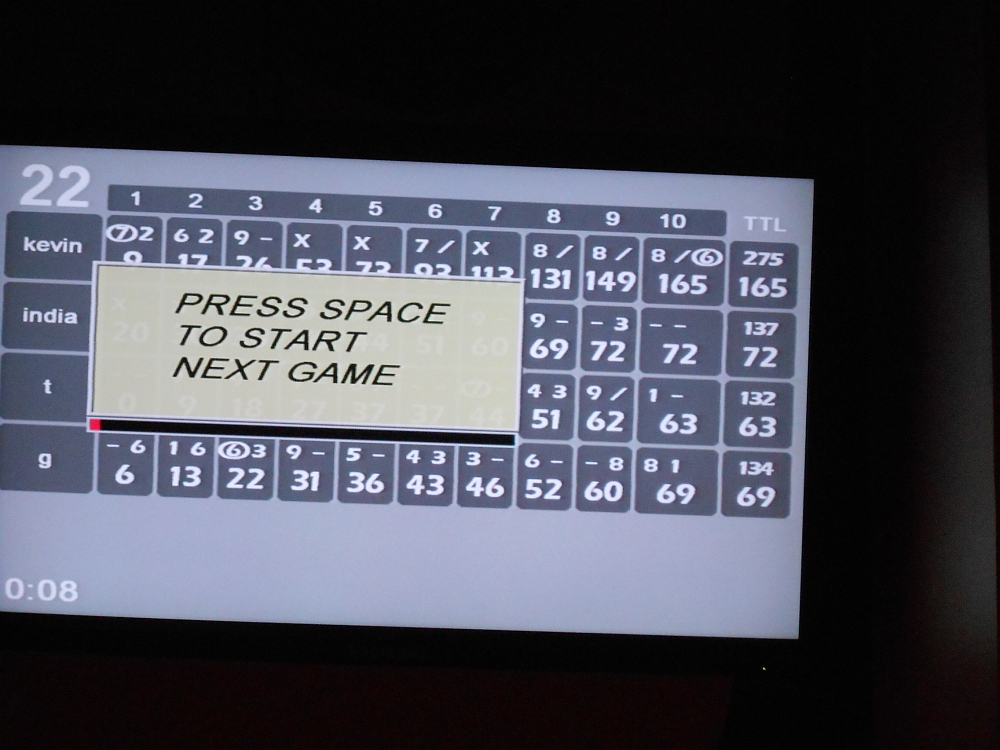 The proof of the glorious triumph.
Over to Bongos Cuban Cafe for a rum runner for me, while Tam and Inds have mojitos. As we drink the ladies are applying green eye shadow in honour of St Patrick's Day. Tam asks India to put some on her by saying 'Make me look beautiful, Ind'. I make myself unpopular by pointing out that she's doing makeup, not miracles.
It's now time for our dining reservation at Paradiso 37. Here we meet up with Anna - India's friend who has been working at Epcot for the last year under the Cultural Representative Programme.
We get seated outside under a canopy, but the rain is blowing in, so we ask to move inside. The restaurant is full and there is a queue of people waiting to get in, presumably because of the poor weather. We all have the Paradiso 37 burger and ultimate margaritas. The food and drink is generally good, although nothing out of the ordinary. I wouldn't rule out eating here again, but there are other places to try.
We chat with Anna about her working day (she's a server at the Rose and Crown). She's coming home in April and she's looking forward to some dreary, rainy days in the UK. I guess that's what large amounts of sunshine does for you.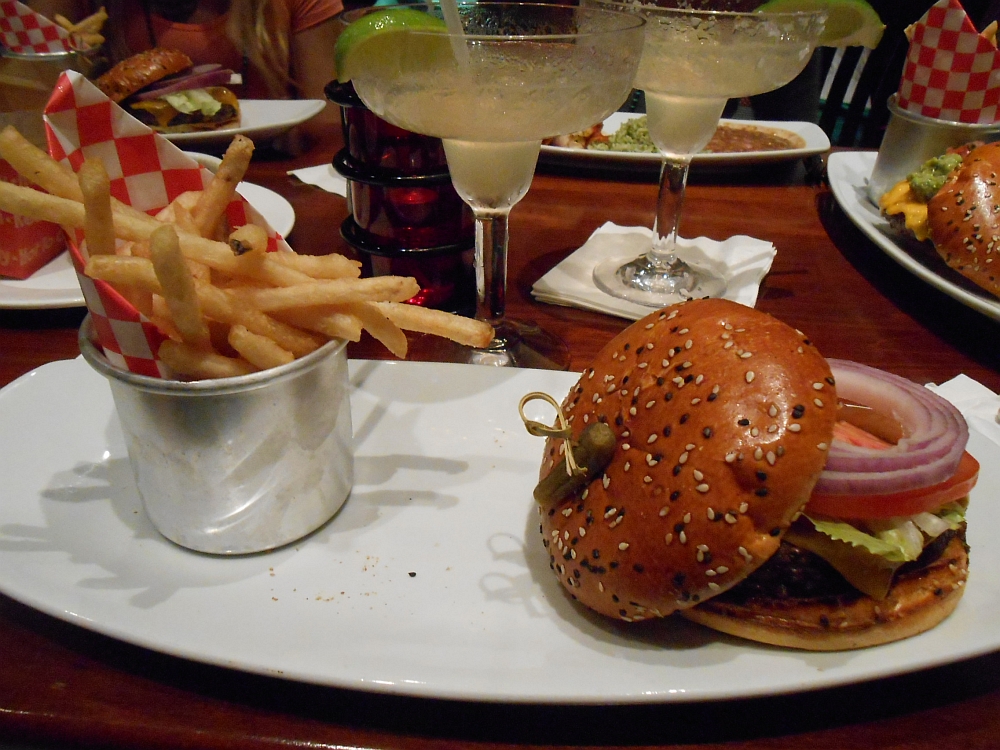 After the meal we go to the outside bar at the House of Blues where there is a guy playing guitar and singing. The family make fools of themselves by singing along loudly when he plays 'Better Man' by Pearl Jam.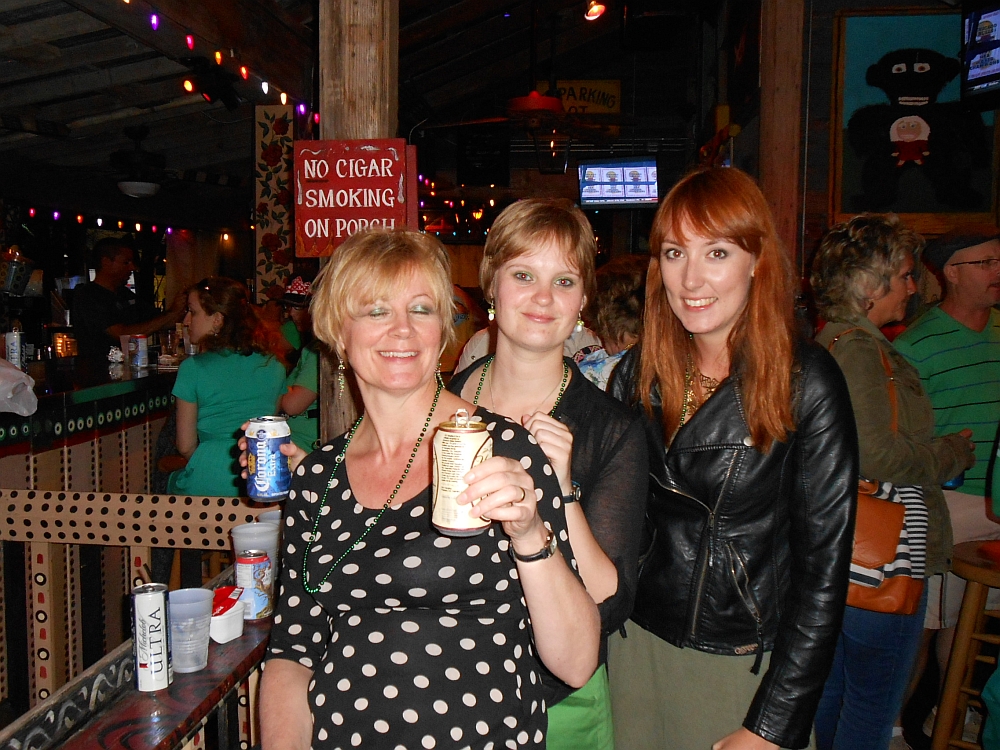 Yep, the drinks starting to take effect.
Umbrellas up again we walk to Raglan Road. There is supposed to be music on the outside stage, but the weather has put paid to that. There is a $10 per person cover charge, but there isn't going to be much else to do outside, so we pay up and go in. It's rammed, so we make our way through to the outside bar to get a pint of Guinness. Back inside the house band are just finishing up and a U2 tribute band are on next. They were supposed to be on the outside stage, so they play a curtailed set, but get everyone singing along to songs like 'One' and 'I Still Haven't Found What I'm Looking For'.
There is a sort of super group on next made up of the house band and various other people that take turns to join them on stage. It's a really raucous environment with everyone having a good time to some traditional and some not so traditional Irish music. It gives India and Anna a chance to chat together, which is good.
Tam is feeling tired again by now, but sticks it out as I enjoy a Killian's red and a rum and coke.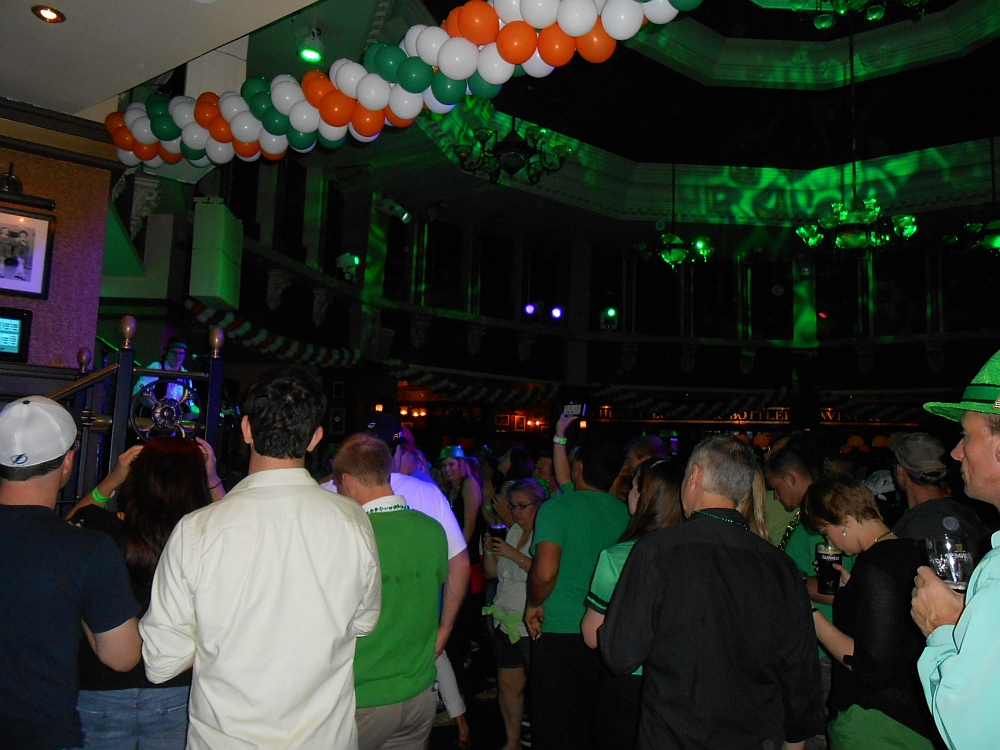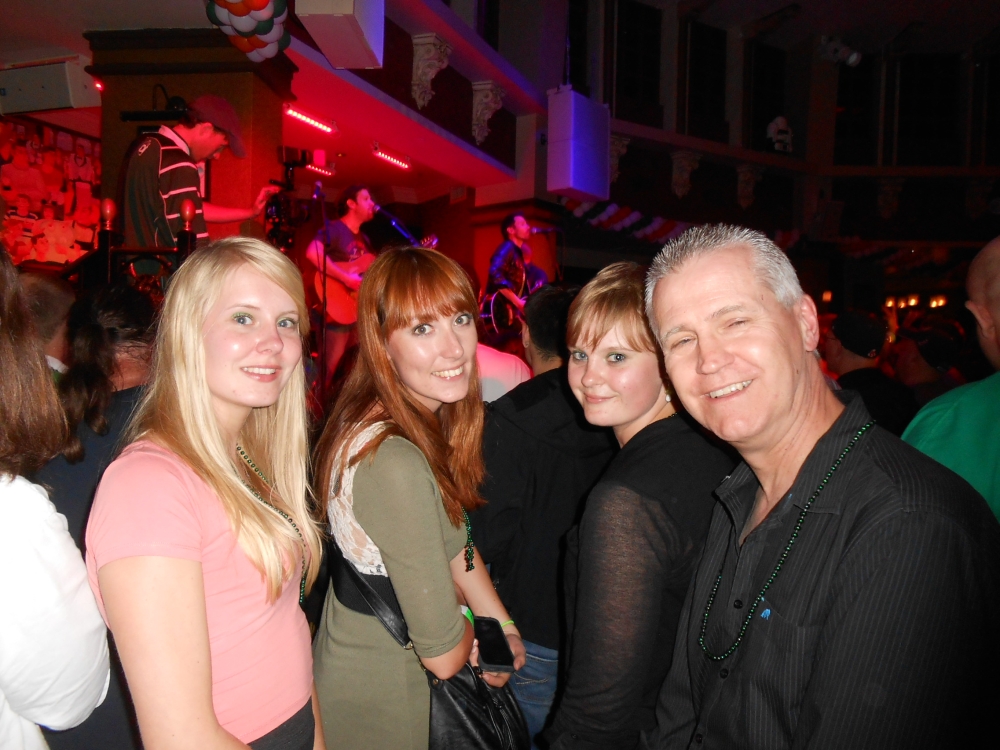 Told you the drink was starting to take effect.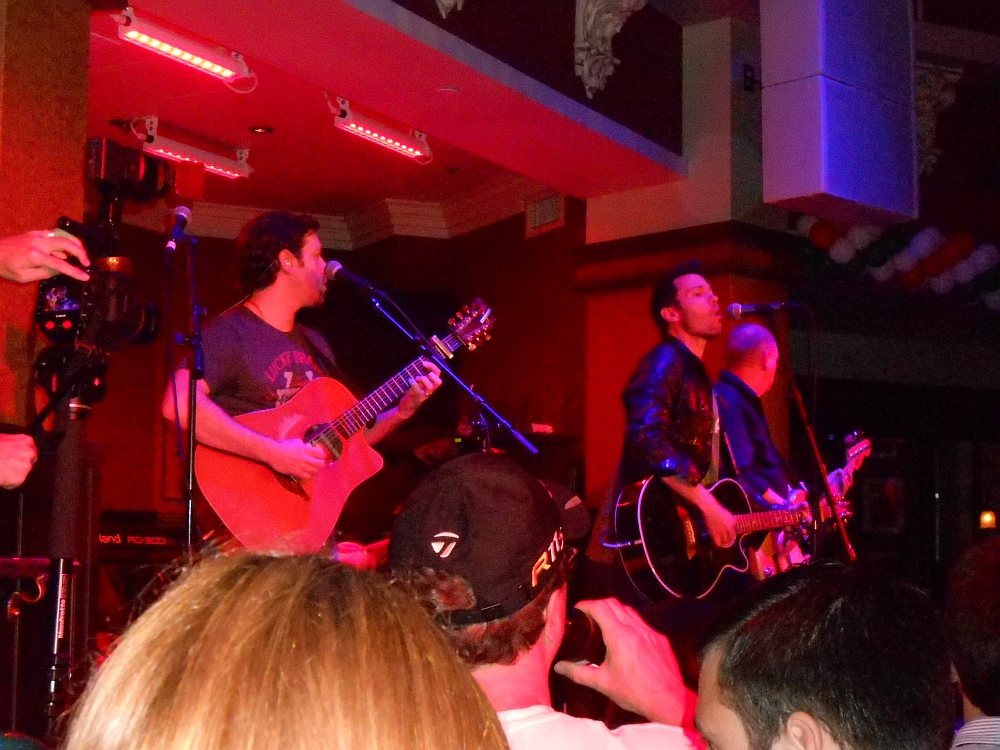 Around 12.45am we decide we've had enough Irishness for the night and we walk to the bus stop to go our separate ways. The bus is again very good with less than a 10 minute wait and we head back to Kidani Village and are in bed before 1.30am.
The weather wasn't as bad as I expected today. It rained fairly non-stop from 1.00pm, but it wasn't too windy and we survived without getting too wet with just small umbrellas.