DAY 4 - THURSDAY 15TH JULY
written by Tammy
I am up early so go down to the seafront and the fruit stall where I buy a selection of fruit to eat with cereal for breakfast. We decide to head off to Sunj beach again this morning and as the first ferry has not yet docked it is a lot quieter to start with (first ferry was due in around 10.50am) We take advantage of the lack of people and take some photographs and video of the bay. 1pm we have lunch at Rajski Kutak again – we all have burgers, salad, fries, draught beers and coke – total bill 205 kuna.
[Kev - pretty much Groundhog Day. Get up, go to the beach, eat, drink, go back to the pool, go to a restaurant, eat drink. That's pretty much all there is to do on Lopud, but that's the whole point of the place.]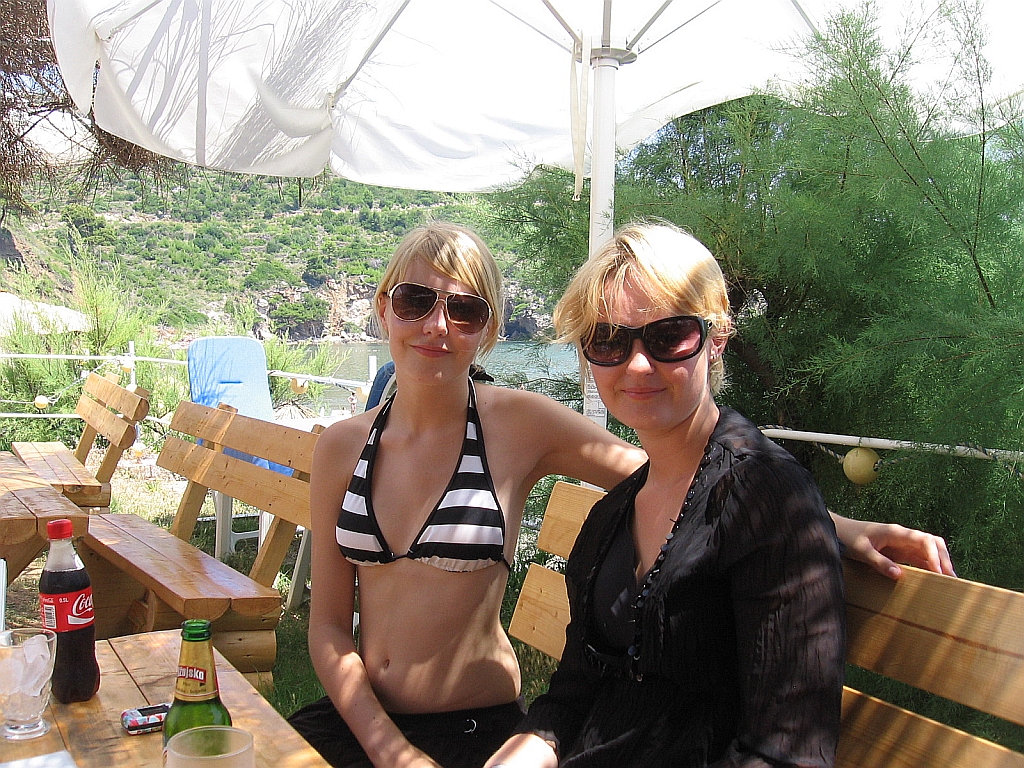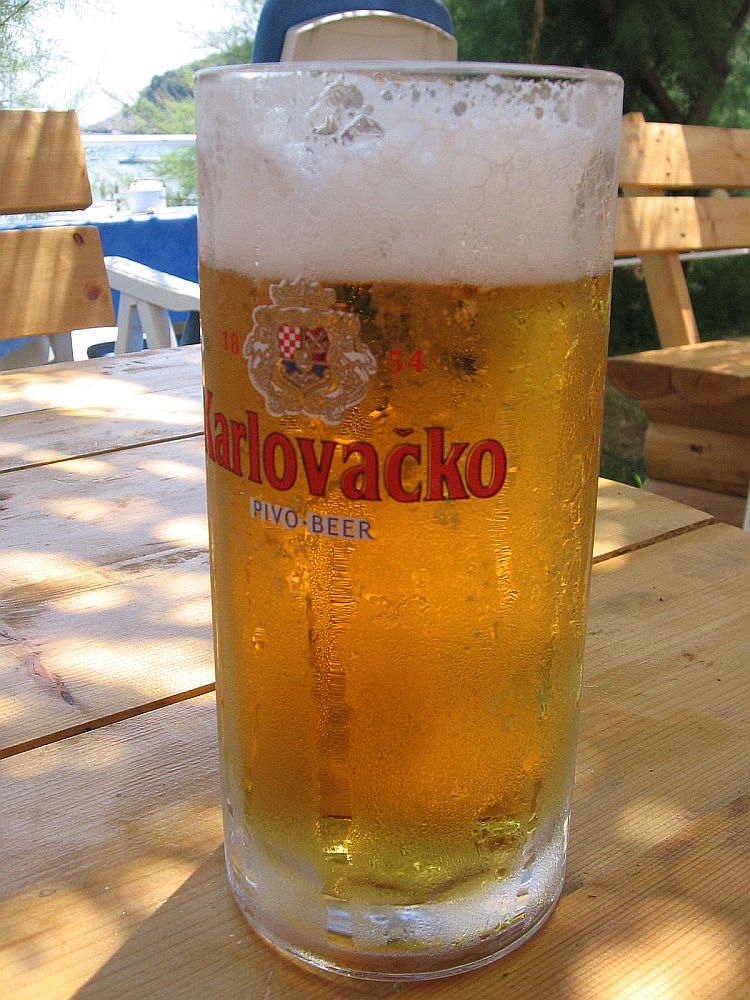 [Kev - come to Daddy baby!]
We enjoy the beach and swim and chill until 4pm when we take a slow walk back through the woods.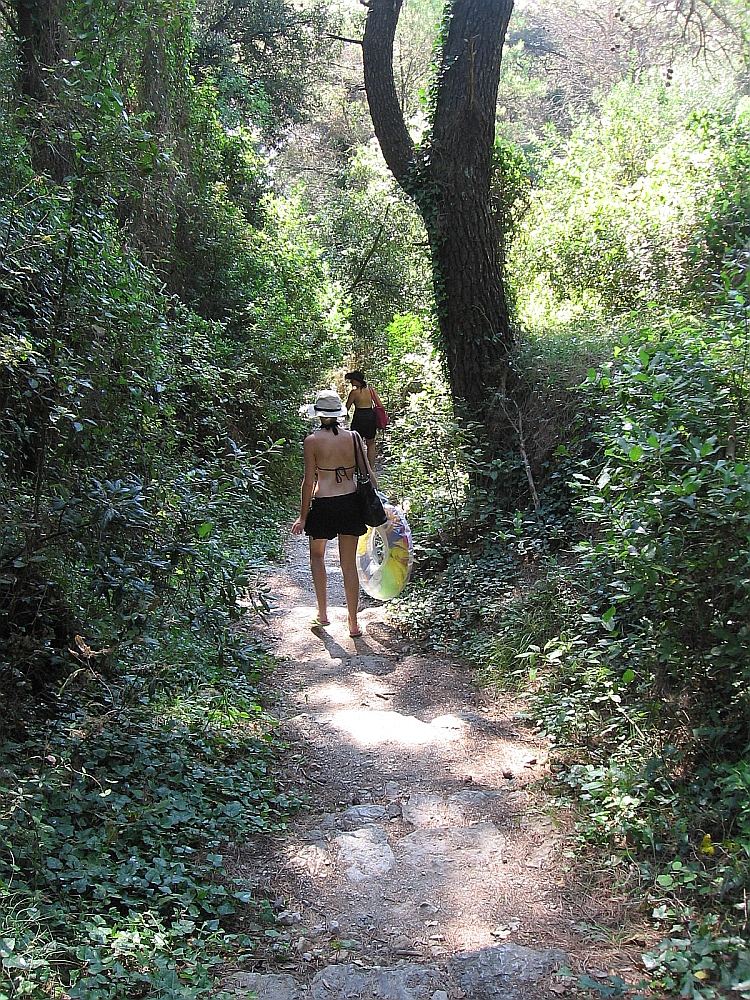 Buy some milk and beers from the local shop and then enjoy a swim and drink by the pool. We decide to get down to the esplanade for sunset.
[Kev - The fridge in the apartment is still not fixed. There are many things a man can suffer in this world without recourse to harsh words, but warm beer and no ice for de rum are enough to test the meekest of souls.]
At the beach bar Sidro we enjoy some beer, cocktail and coke while watching the sunset and watching some guys manhandling a large boat from it's moorings and into the water.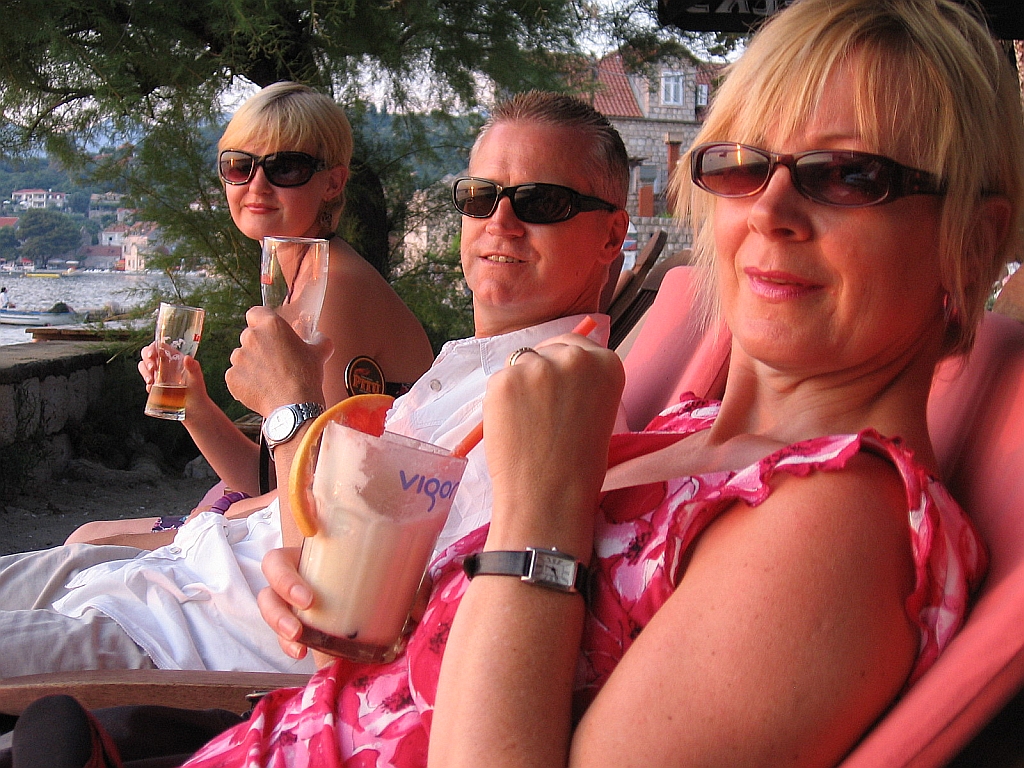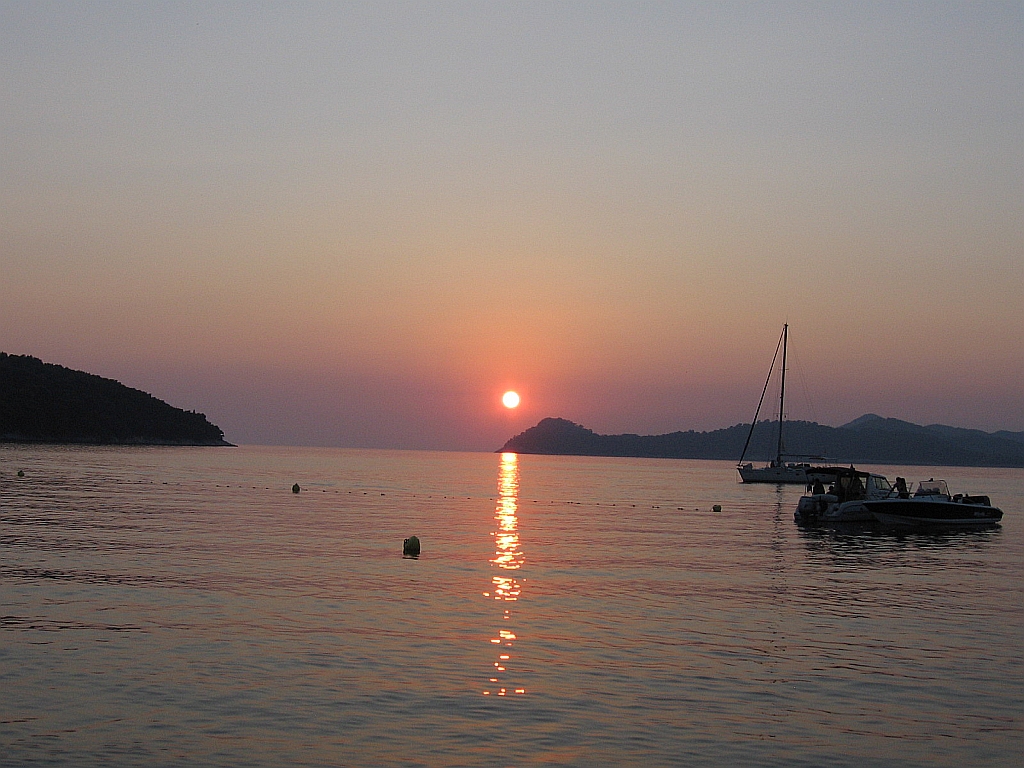 Tonight we go back to Restaurant Peggy. Start with whitebait, and then Kev and I have pork medallions with mushroom sauce, India a fish dish and Georgia a mixed grill with fries. This is washed down with 2 large beers, 2 cokes and 1 glass of white wine and the total is only 550 kuna including tip. A lovely relaxing meal in such a pretty setting.
A couple of photos of the terrace at Restaurant Peggy that I found on another site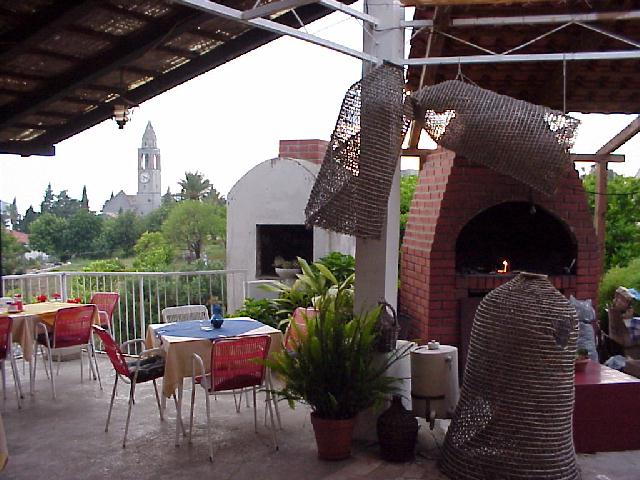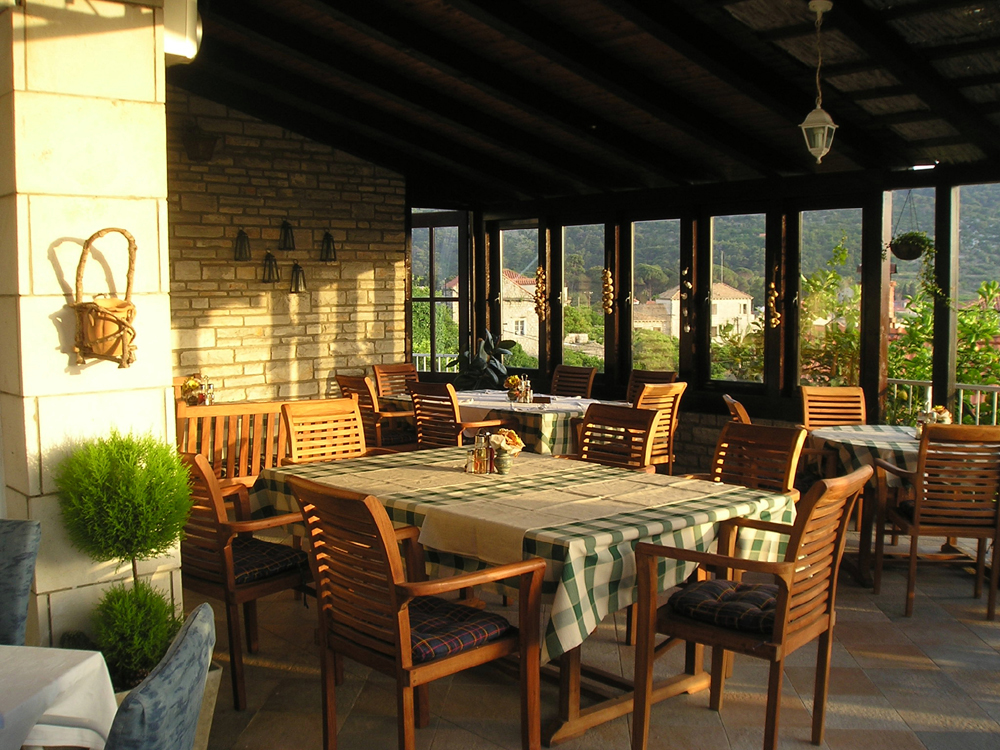 Back to the apartment where we sit on our terrace and enjoy another drink and chat about holidays past and future.
[Kev - the insect bites from last night are irritating us all. Georgia asks what good mosquitoes are. A question for which I have no answer. Any ideas?]