SUMMARY
In summary we all enjoyed the cruise – in particular it was wonderful to wake up in a different port most days. In retrospect though, we all agreed it was very port intensive – which was always the idea – to fit in as much as possible in the given time. However, perhaps if the cruise had been 14 nights instead of 12 and we had had the luxury of a couple more "at sea" days we would have felt less exhausted. Having said that, we have always wanted to do things on holiday – finding the sit back and relax approach a bit too boring for more than short periods of time.
Our impressions of Celebrity as a cruise line was that the service was excellent, the food was generally good, however of the few cruiselines we have been lucky to travel with – namely NCL and Disney - each have their own unique selling points. The one thing we think we prefer to the Celebrity style is the freestyle dining options available with NCL. Dining in the same restaurant at the same time the majority of the cruise can become very samey – even though the menu is obviously different, we prefer to mix it up and eat at different times in different venues with different eating experiences.
But overall we had an amazing time and to have been able to share some of the most wonderful cities in the world with our two daughters was a real privilege and I sincerely hope it has given them a taste of what Europe has to offer and that as they get older they will be inspired to explore more of what we are lucky enough to have pretty much on our doorstep. I know myself and Kev had some favourite places that we hope to re-visit in the future and who knows maybe that will be on another cruise.
I hope you have enjoyed reading my trip report and if you are thinking of cruising the Mediterranean I don't think you will be disappointed if you choose a similar itinerary to the one we were lucky enough to do
A wealth of information was gleaned from our DK Eyewitness Travel - Cruise Guide to Europe and the Mediterranean, www.cruisecritic.com www.europeportreviews.com www.tripadvisor.com and The Monaco Tourist Information Office - who sent a wealth of information and a great map.
Finally, I have omitted a very important person who accompanied us on this trip - I have pleasure in introducing our little stowaway - "Monkey"
"Monkey"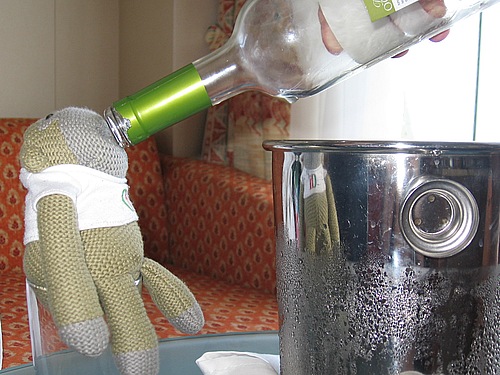 In Monaco "Monkey" meandered around Monte Carlo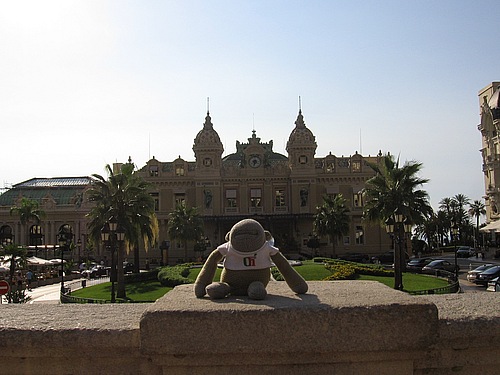 In Florence "Monkey" flaked out on the fortifications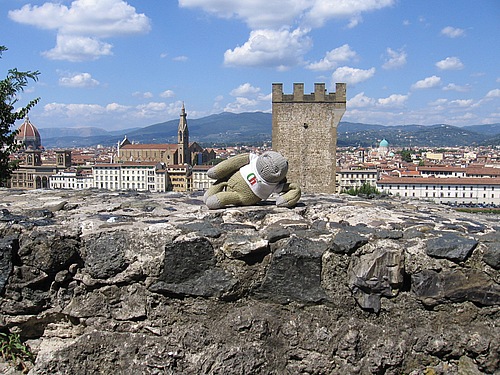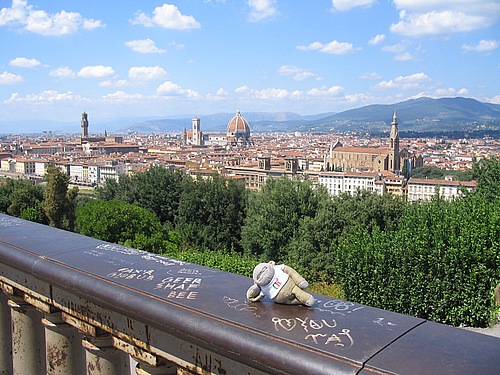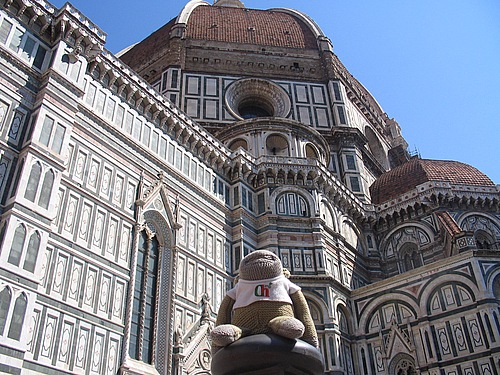 "Monkey" loved the ruins in Rome they were really rather ravishing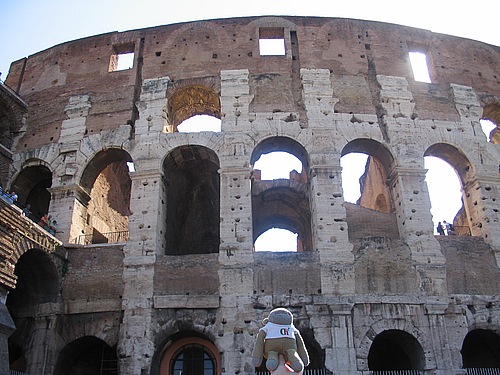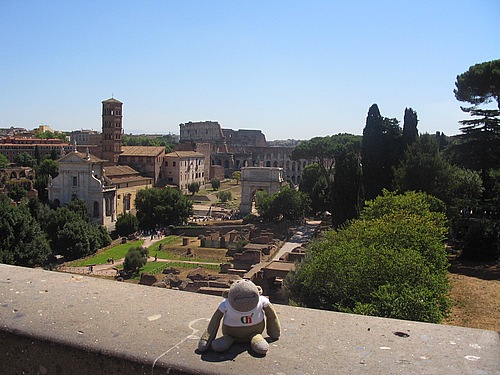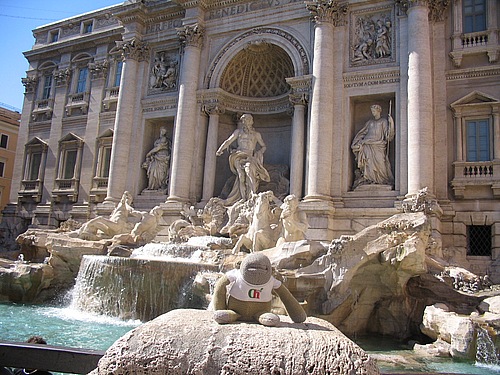 "Monkey" felt fantastic for Flava night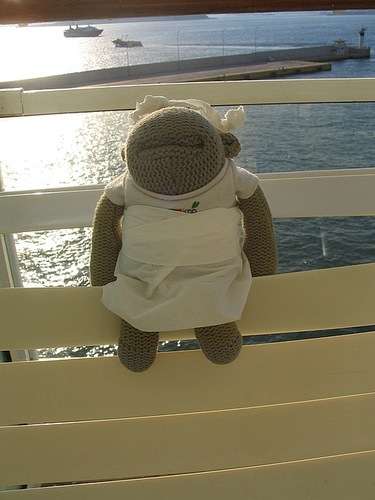 The panaroma in Positano was perfection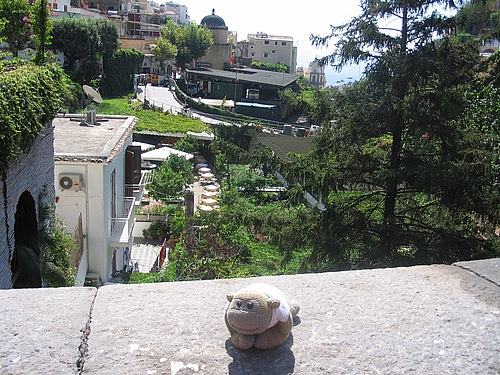 Santorini was scrumptious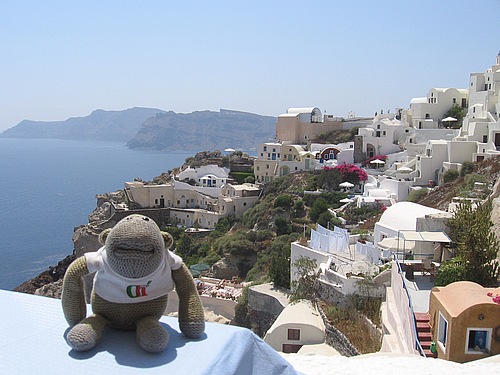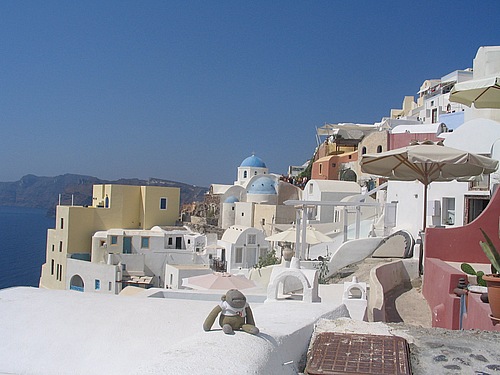 and the wine was most refreshing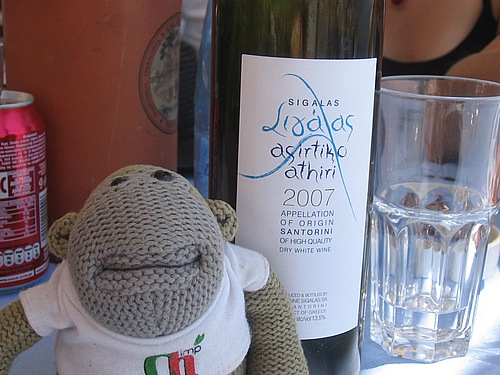 and the beer was very cold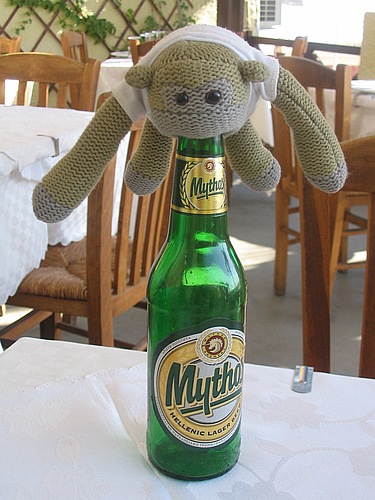 Vivacious in Venice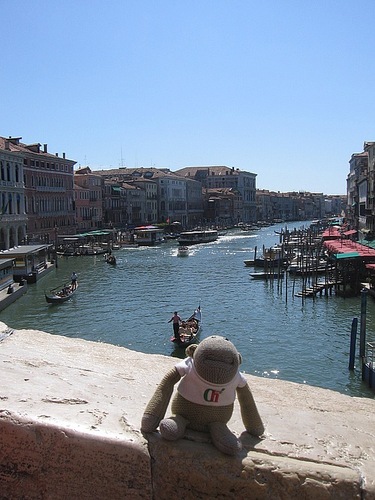 [AUGUST 2008 REPORT HOME PAGE]