Day 7
28th November 2018
Written by Tam
The captain had announced last night that if we wanted to see the sunrise over the islands we would need to be up at 5.30am. The cabin lights duly flashed at 5.30am as a little reminder for those wanting to venture onto the top deck. We head on up there, but it is quite misty and there's not too much to see but gradually the sun makes it's appearance on the horizon and with the mist on the sea it's a beautiful sight.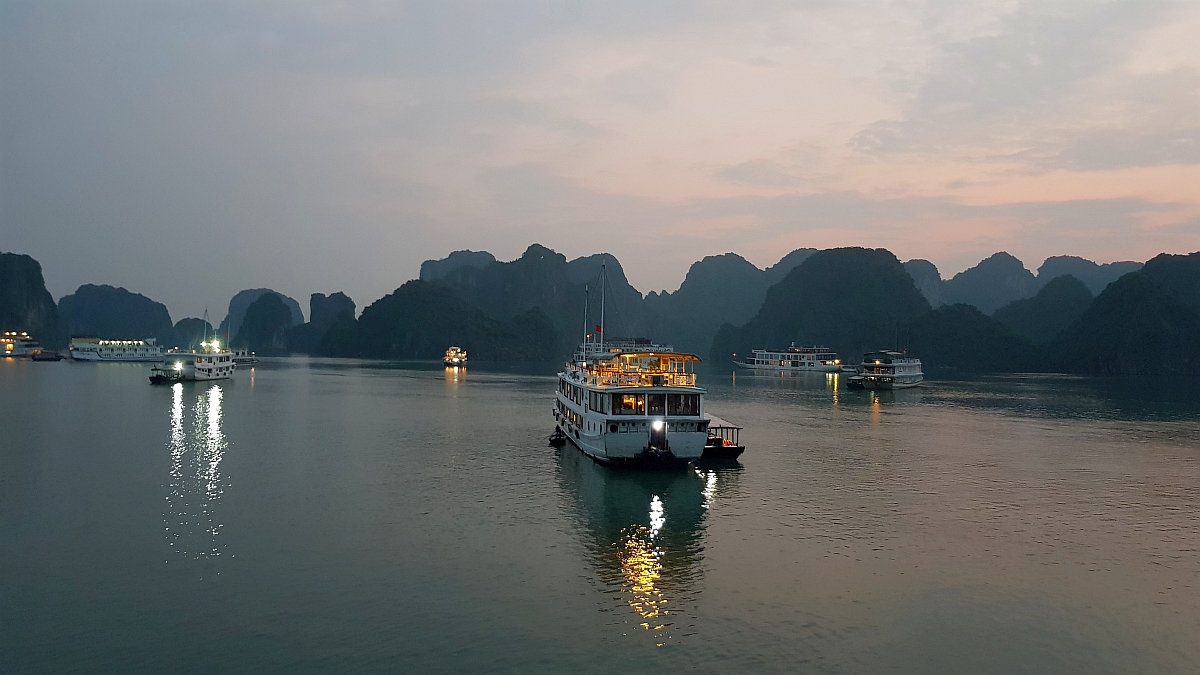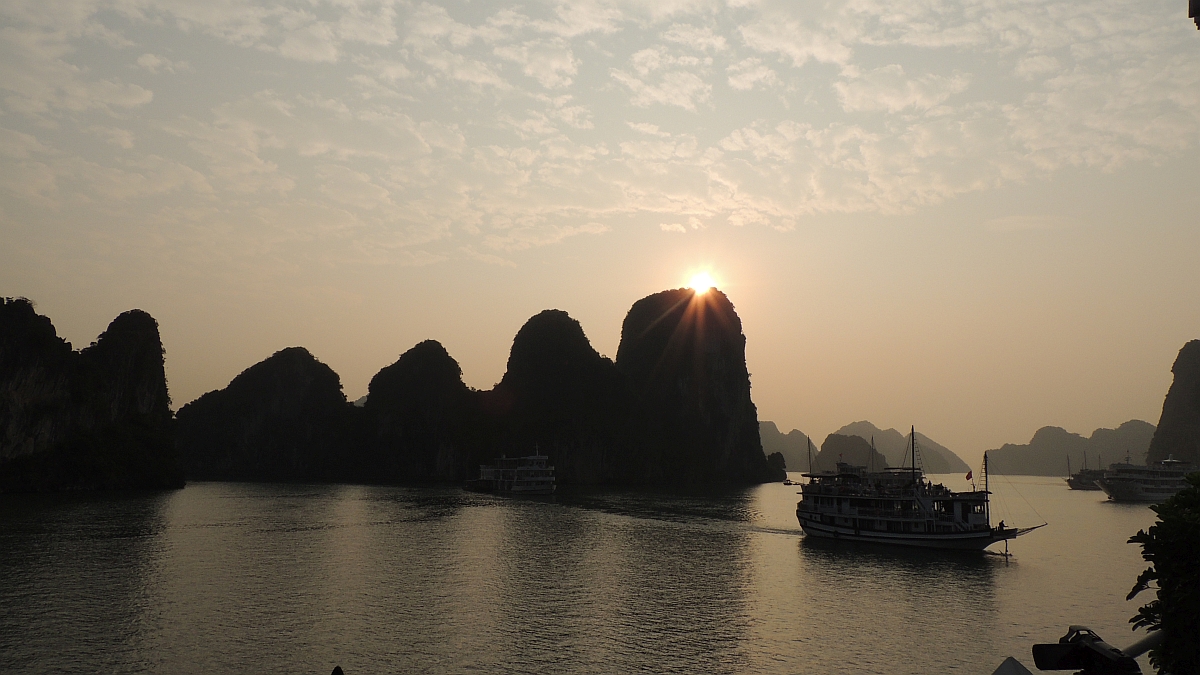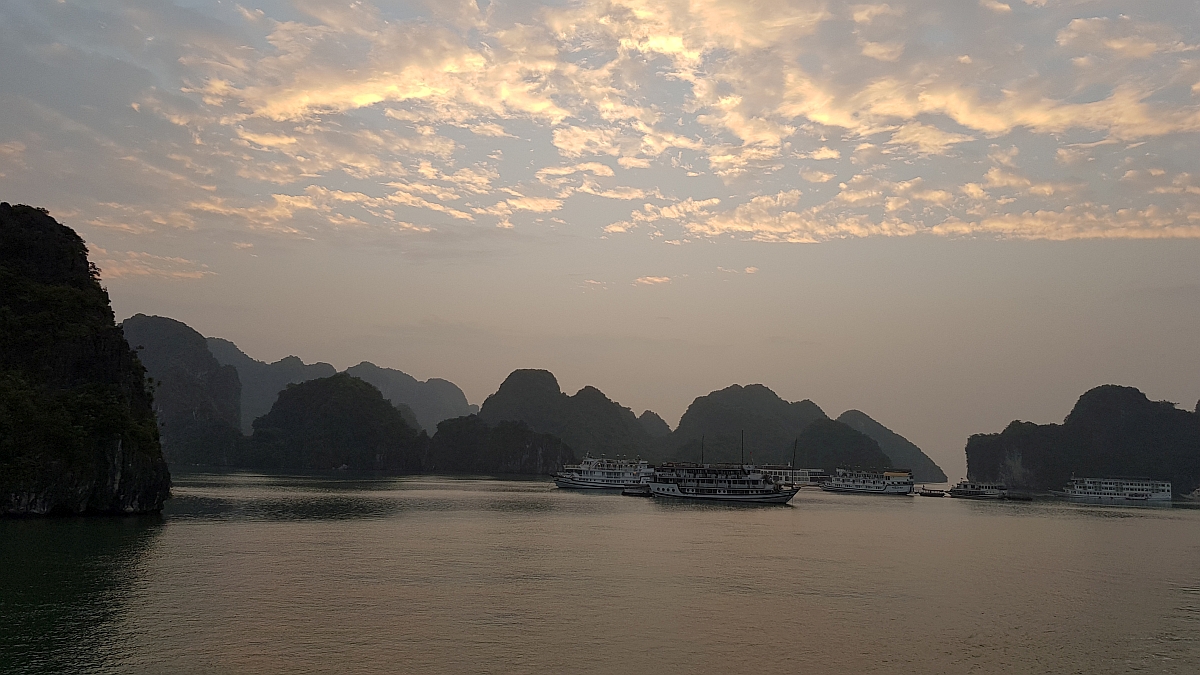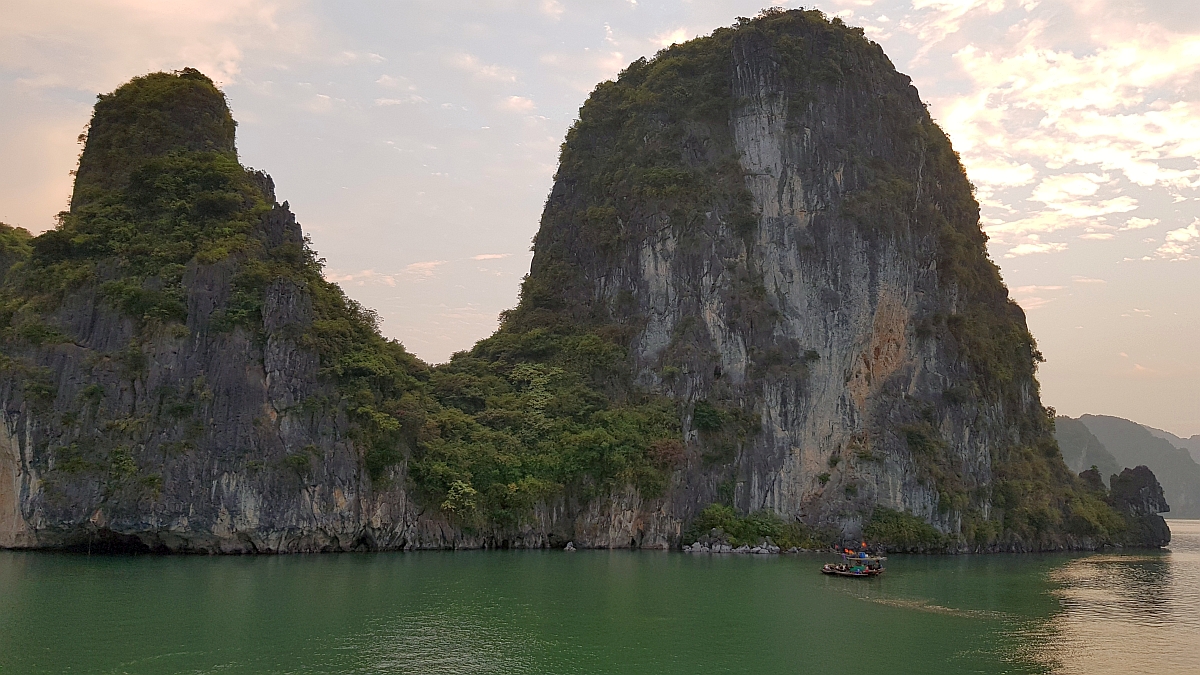 There are pastries and coffee available in the dining room and we grab some before I have a go at the Tai Chi class. I've only ever done one before and that was in the beautiful setting of our local arboretum - surrounded by trees and bird song - so this was a similar experience, with the sun getting higher in the sky and the boats bobbing around in the bay we were anchored in - beautiful and peaceful. The captain then sets sail for our next stop.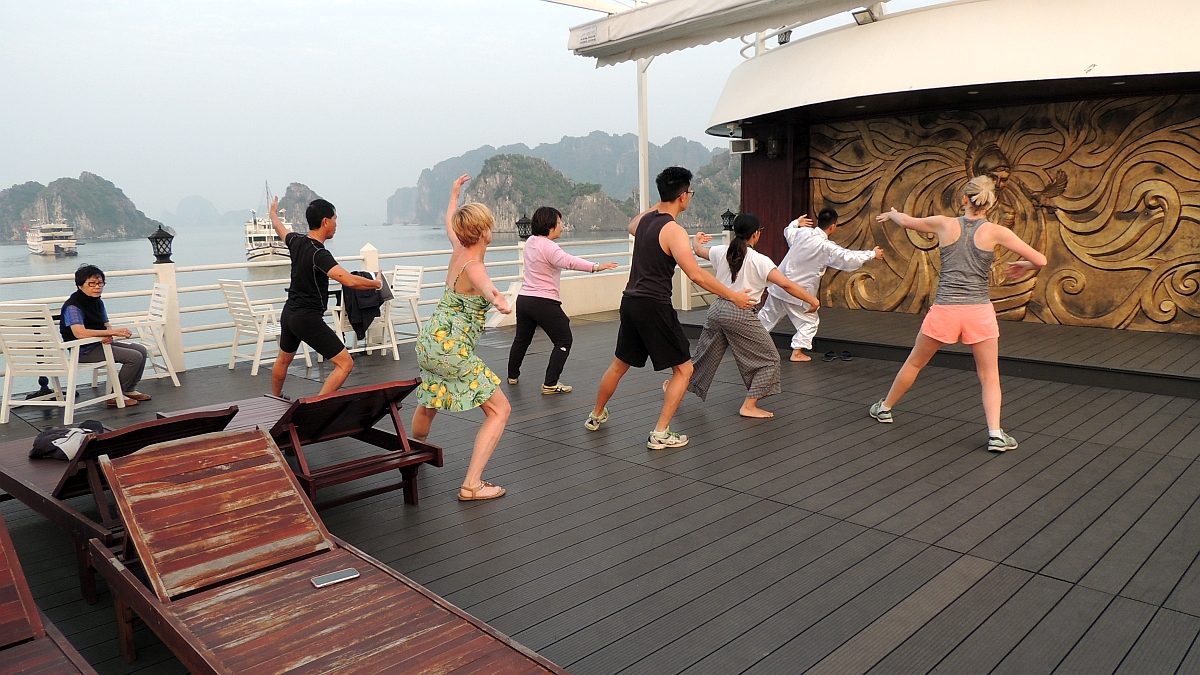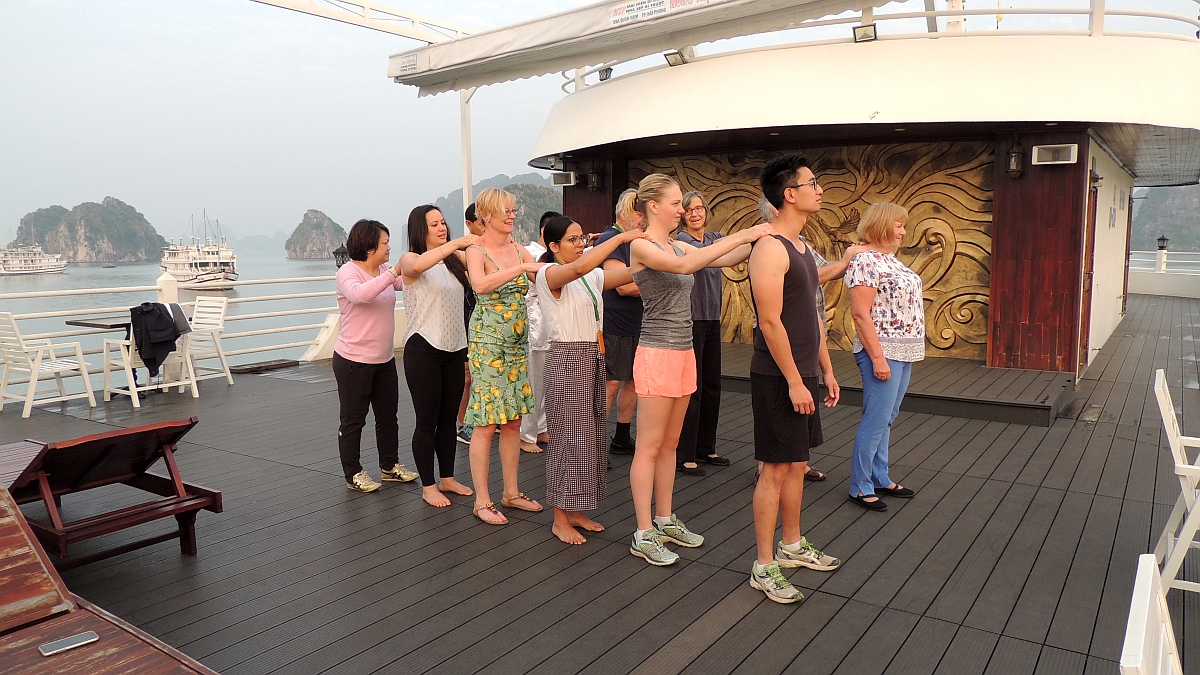 [Kev - Formation shoulder massaging .... could become an Olympic sport.]
We anchor up in another spot and then hop on the tender to the nearby cave and sandy beach. It's a short trek up to the cave and then it's definitely a case of ducking to get into it before looking at all the stalagmites and stalactites that are illuminated to show them at their best. After taking copious photographs we notice that the cave is really starting to fill up as more tourist boats arrive. We're grateful we got here early and had a chance to enjoy the cave without too many people.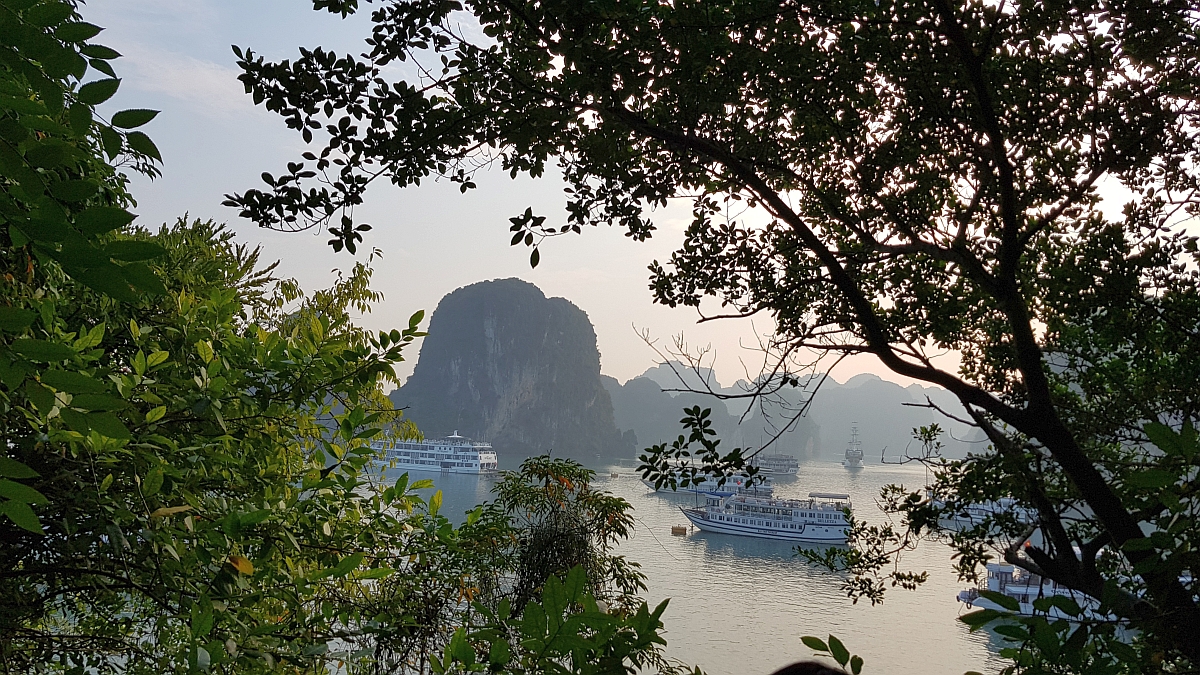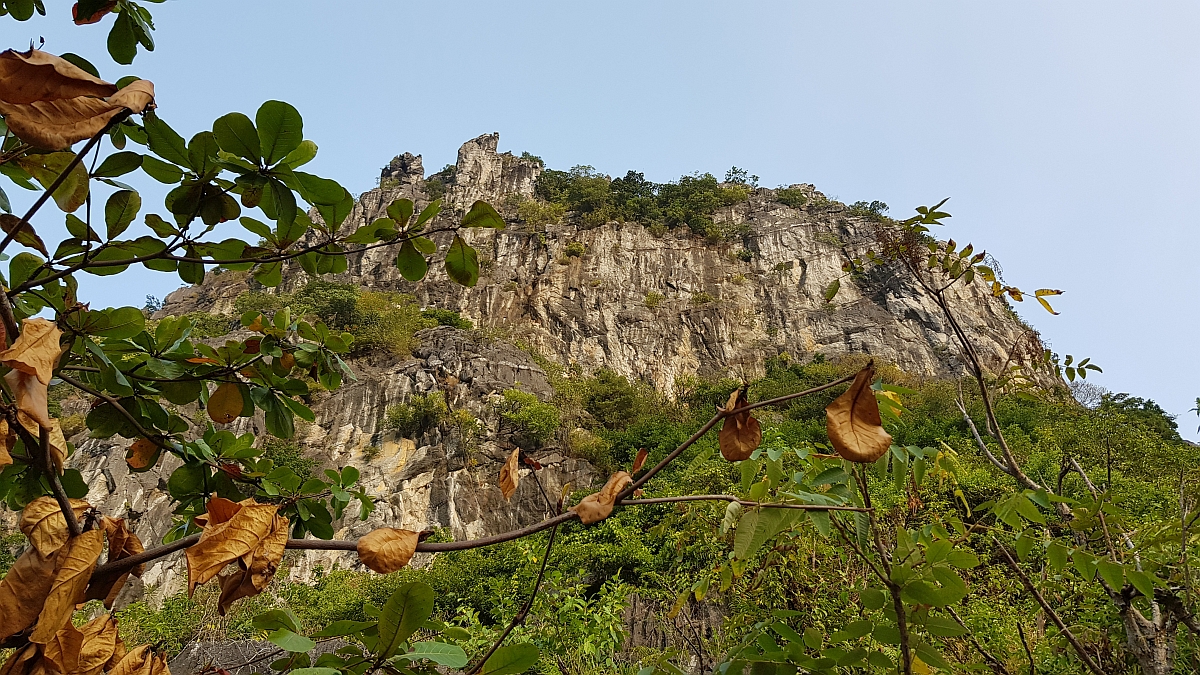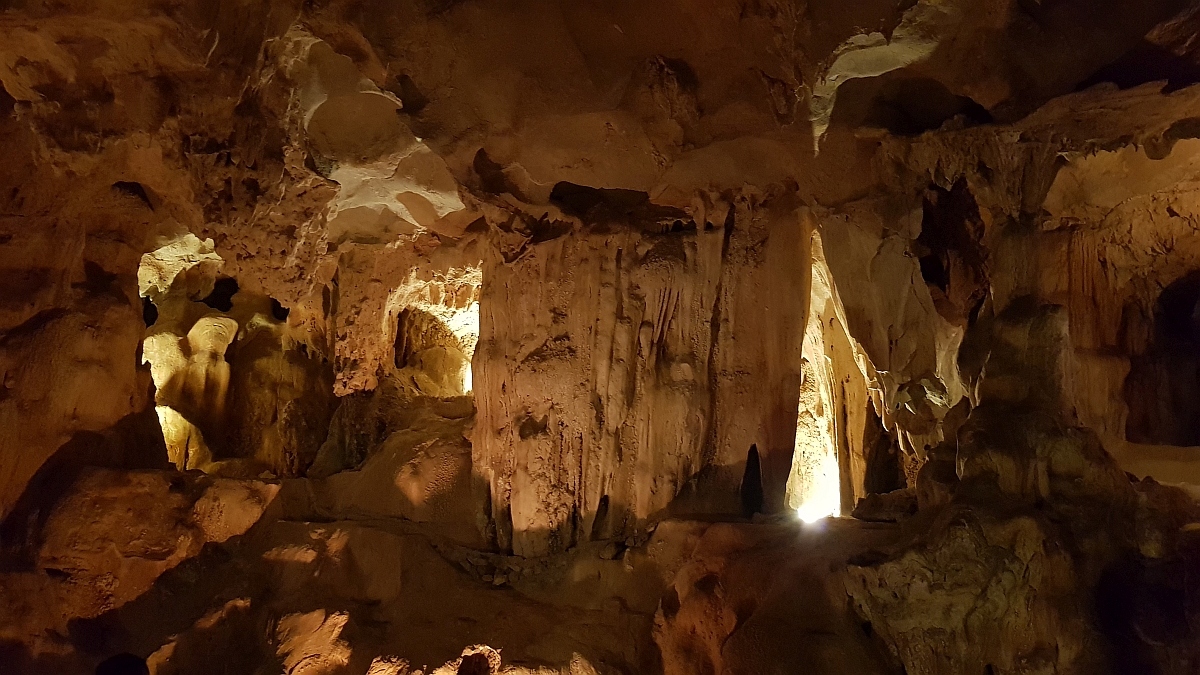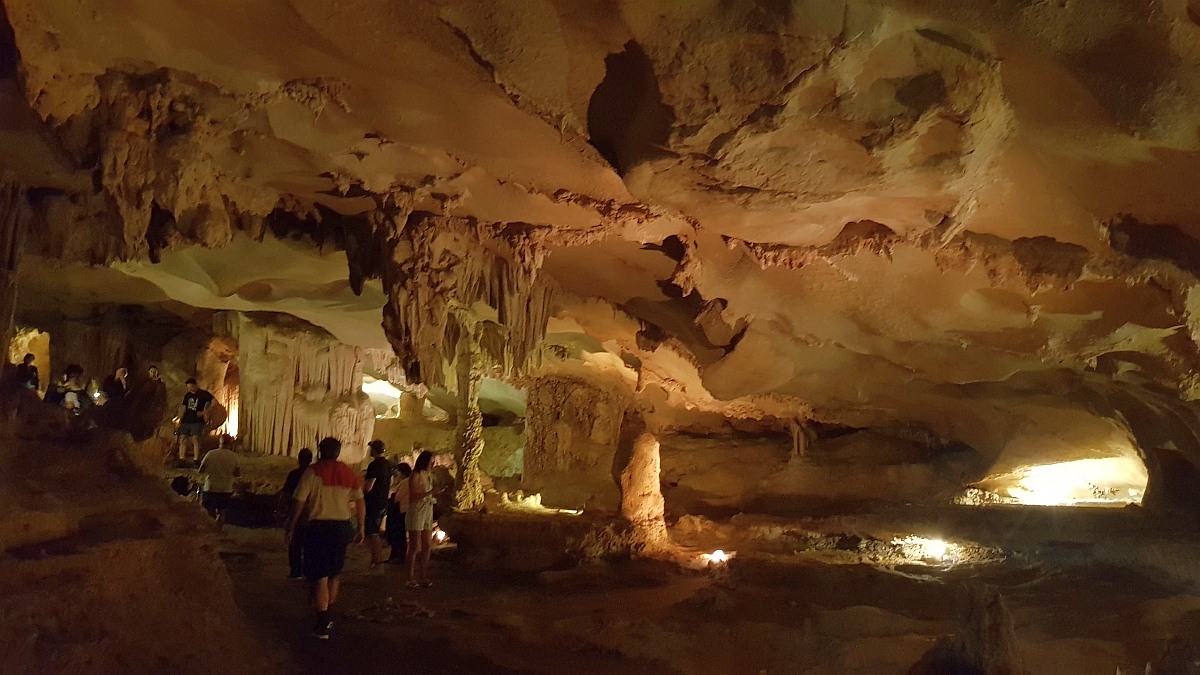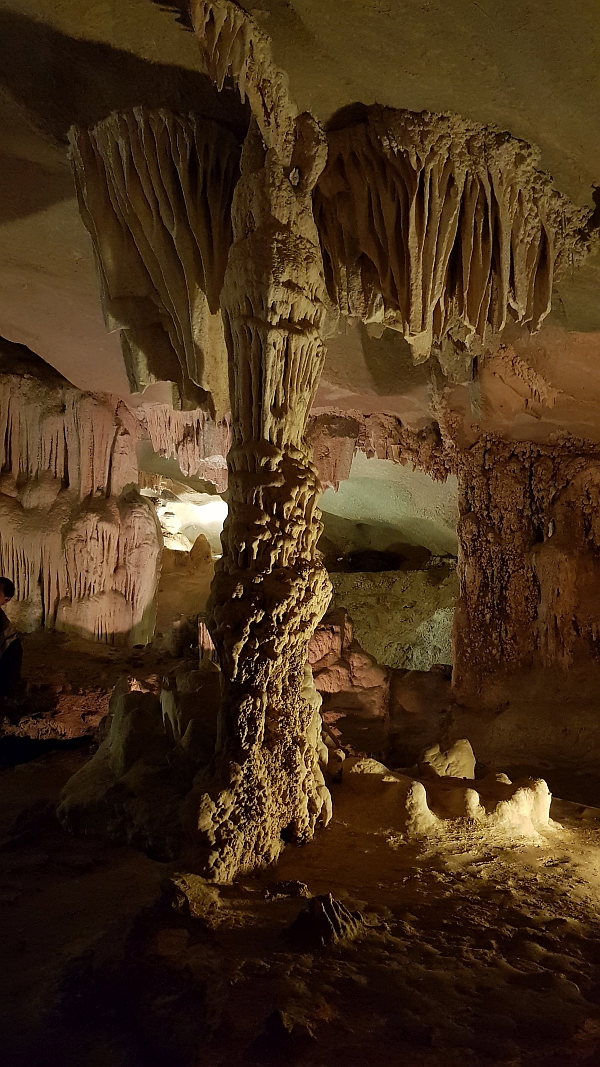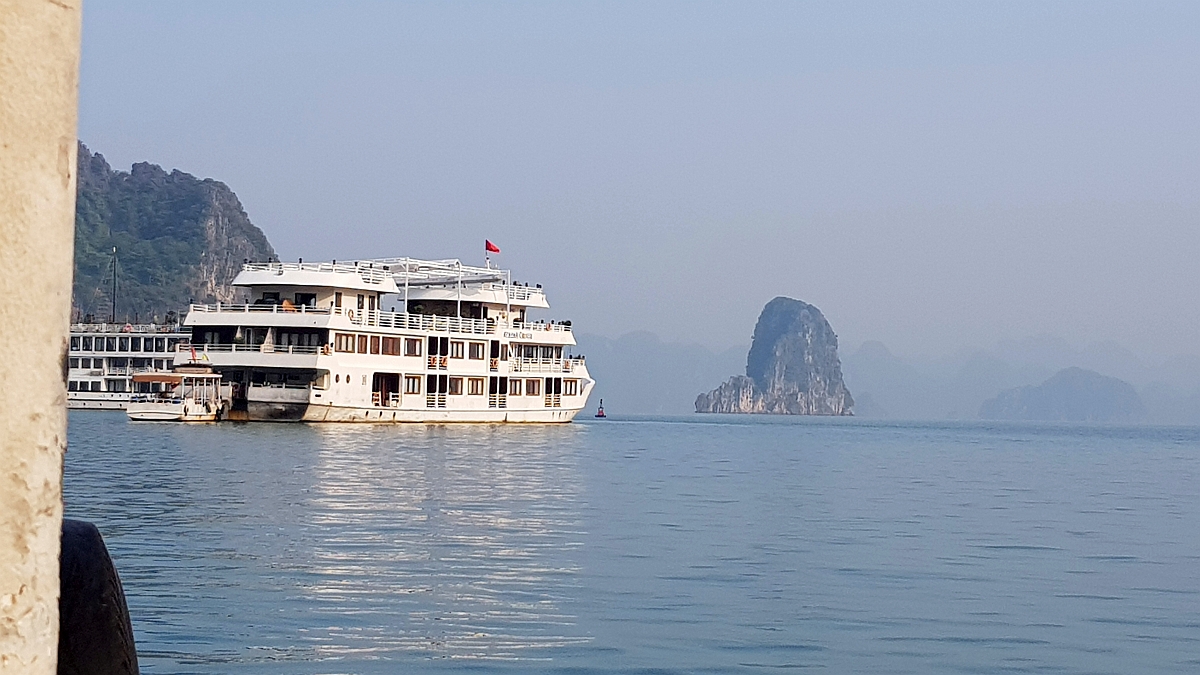 [Kev - This is our Athena Cruise boat. It's big enough to have plenty of room, but small enough to feel intimate. The crew were very friendly and efficient. It would be very difficult to fault anything.]
Back on the tender we go back to the boat where a sumptuous buffet brunch is laid out. Again the food is fantastic with the normal breakfast offerings of bacon, eggs, fruit etc., etc but also Asian delicacies like wontons.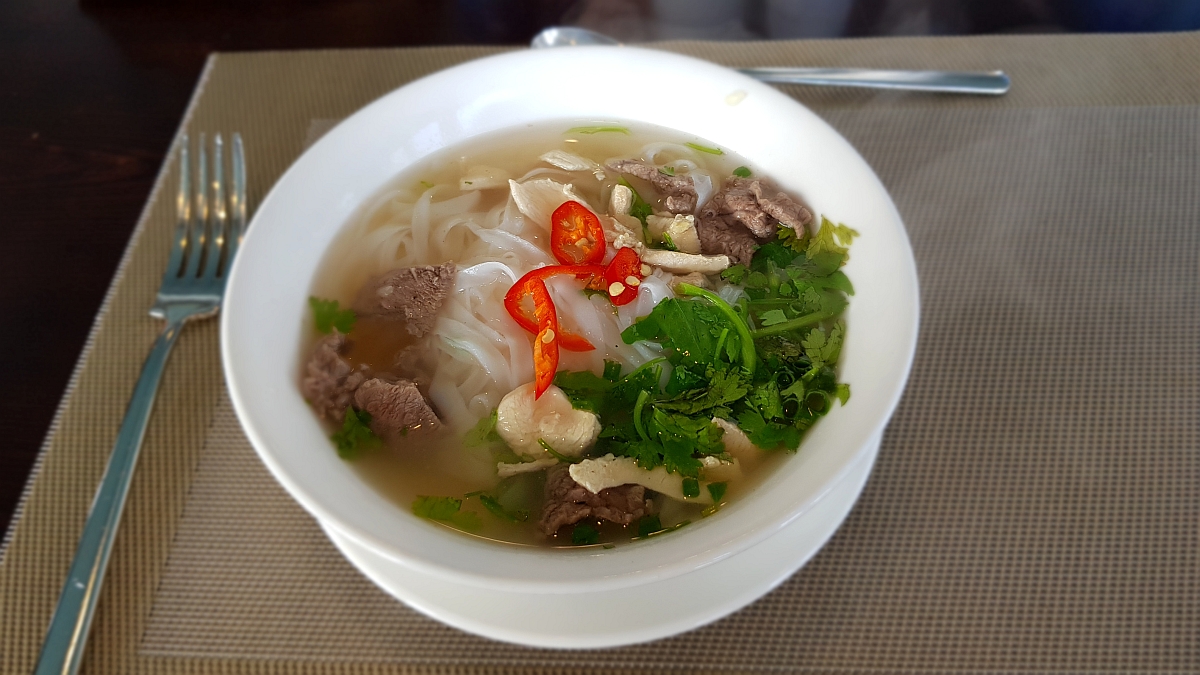 After breakfast we are nearly back in port so we check out and pay the bill which was for additional drinks and any tips. We meet up with Lorna and Tony and get a taxi back to the ship. After a short wait the shuttle bus arrives to take us to the end of the new pier where she is moored. We both agreed that our Athena Cruise in Halong Bay/Bai Tu Long was an unforgettable experience and we're so glad we had the opportunity to do it.
[Kev - The photos below are from the sail back into Halong Bay. As you can see, the weather was beautiful.]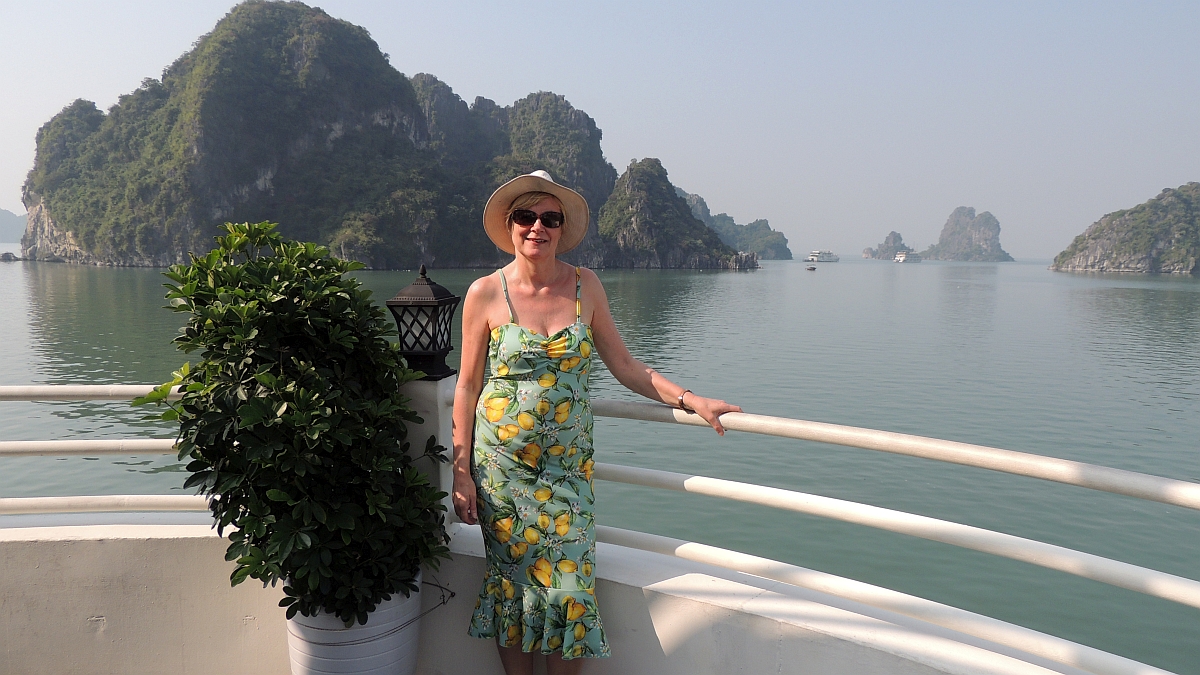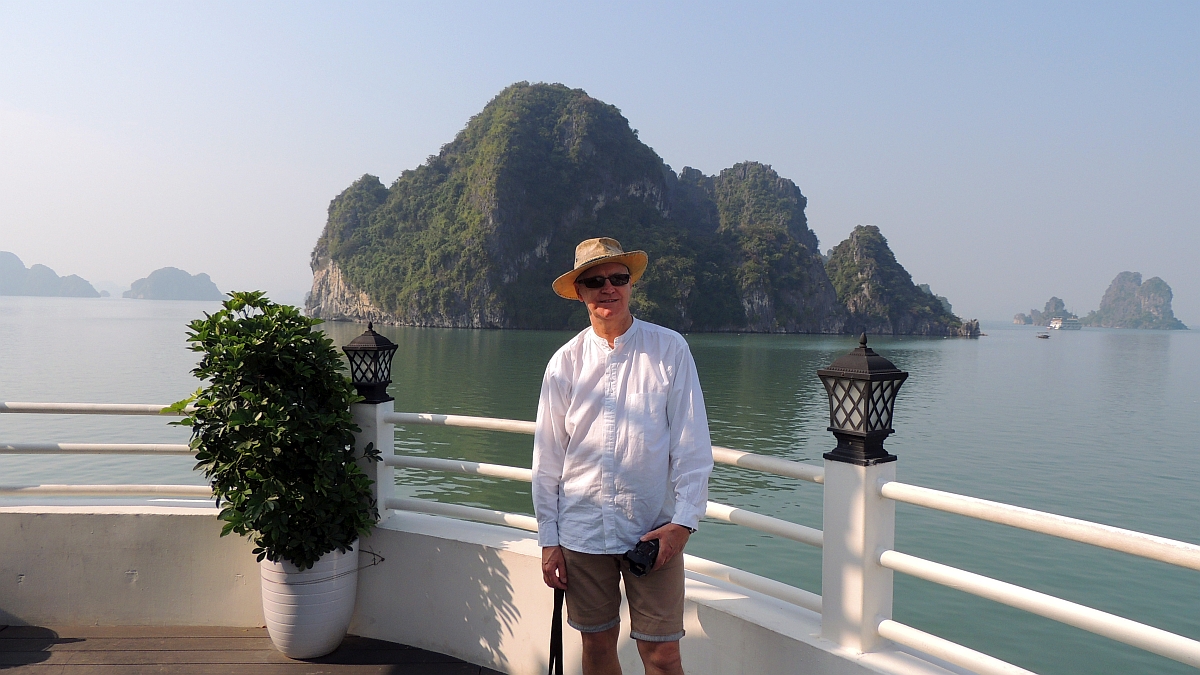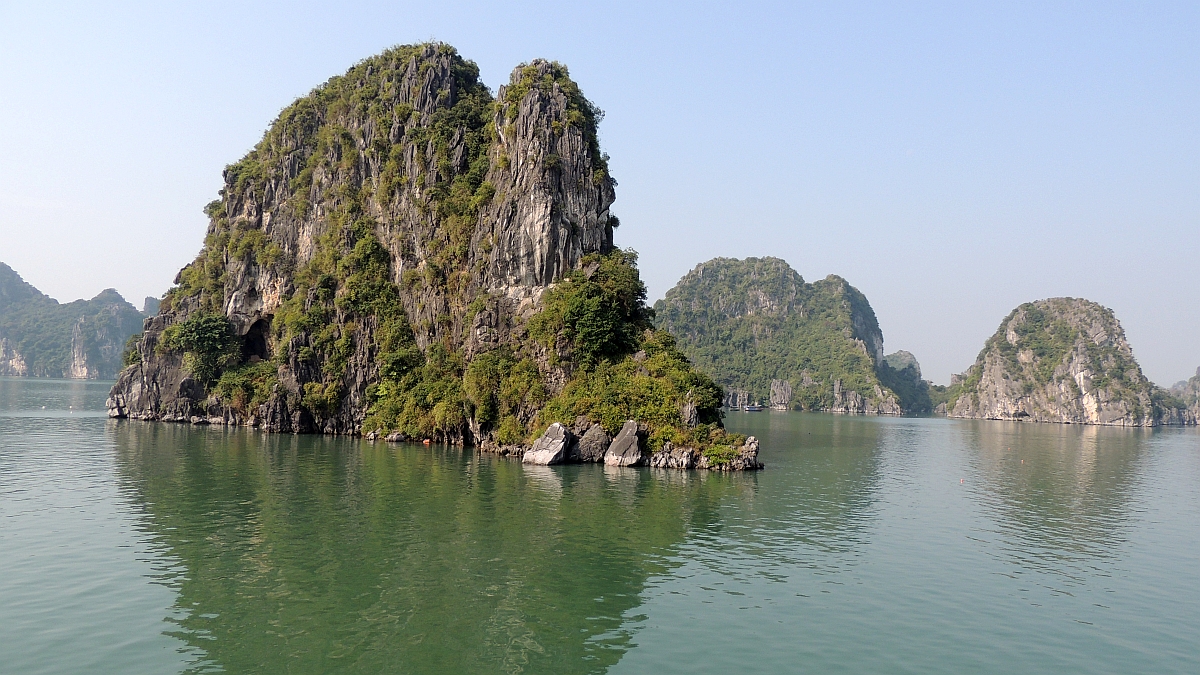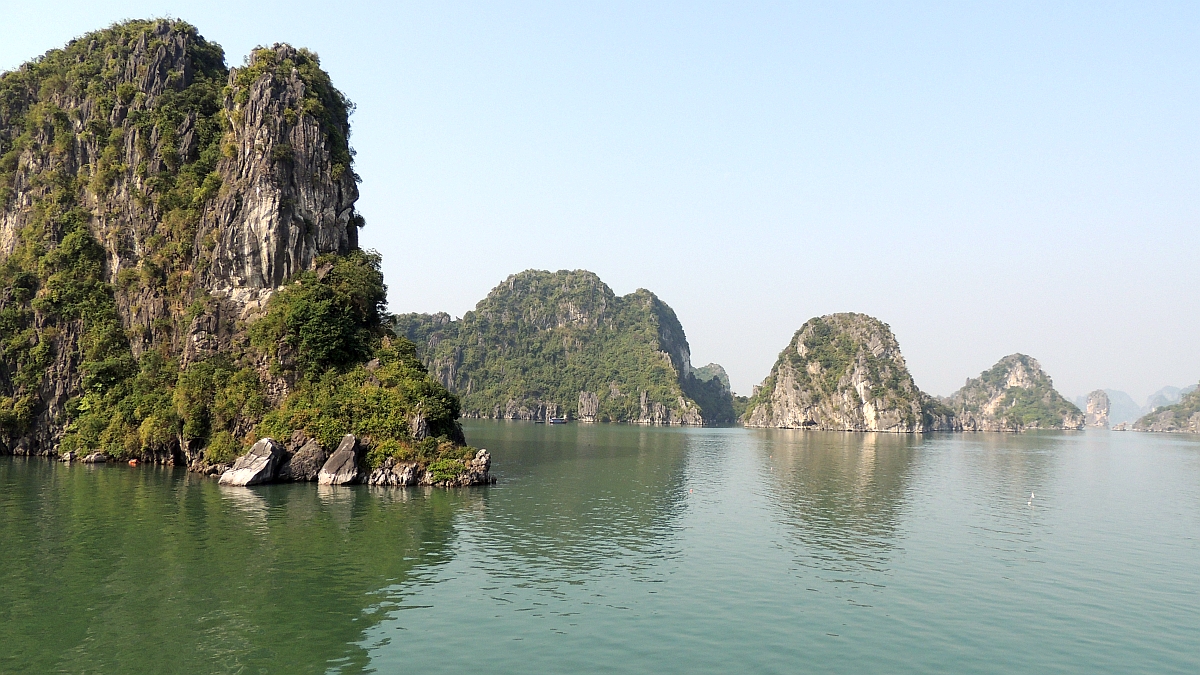 Drop off our passports and customer services and get some snacks and beers to eat for lunch on the balcony of our cabin.
[Kev - To be honest our trip notes ran out at this point. I do know that we laid on our sunbeds on our balcony as the Millennium left port. What amazed us was that the karsts (the pointy things in the water) go on for mile after mile - there are thousands of them! I have to say that Halong Bay certainly didn't disappoint, it was specatcularly beautiful. The rest of the day was spent relaxing, eating and drinking - just about everything you do on a cruise.]
[NOV/DEC 2018 REPORT HOME PAGE]