DAY 19 - SUNDAY 18th NOVEMBER 2012
Written by Kev
Participants: Tam, Kev, India, Georgia and Sharon (Deb, Matt, Mark and Mandy - briefly)
Our last day, always a bitter/sweet experience. At least we have the late Virgin flight and so will be spending some time in the Animal Kingdom before heading to the airport.
We pack and then leave the Boardwalk to drive to the Animal Kingdom and are entering at 10.20am.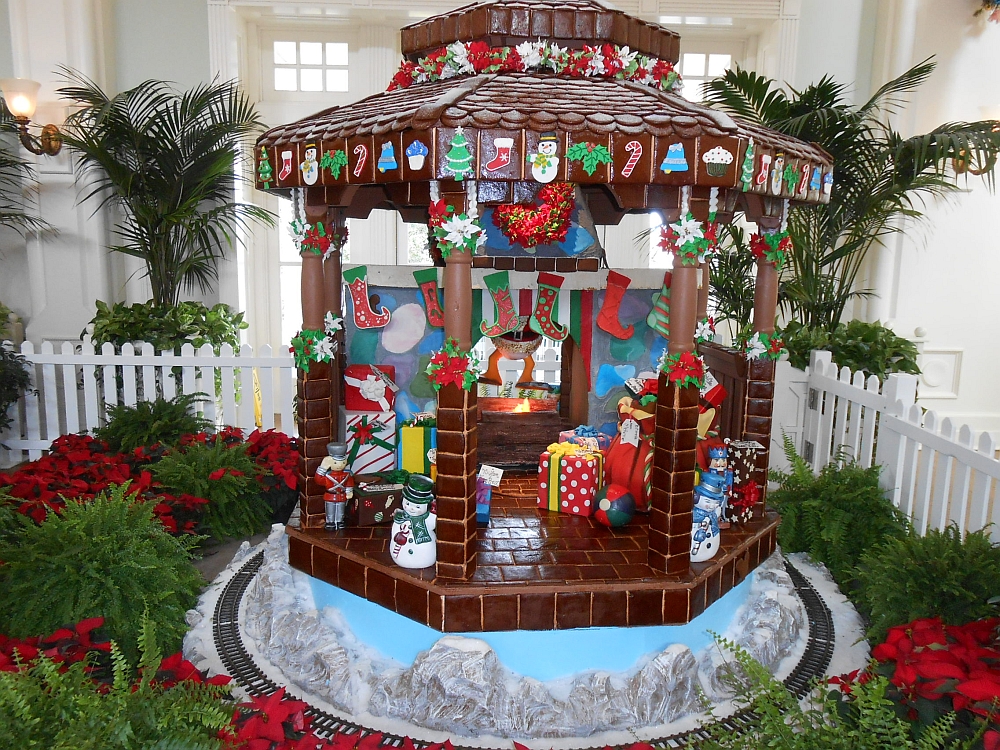 This was being built over the 3 days we were at the Boardwalk. The smell was lovely.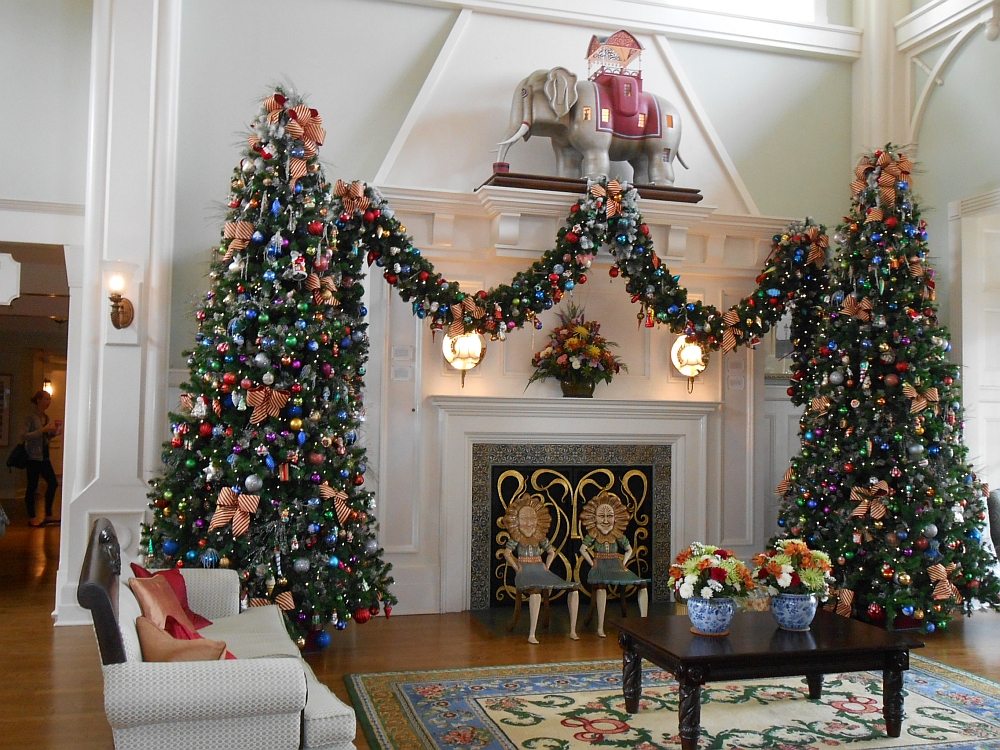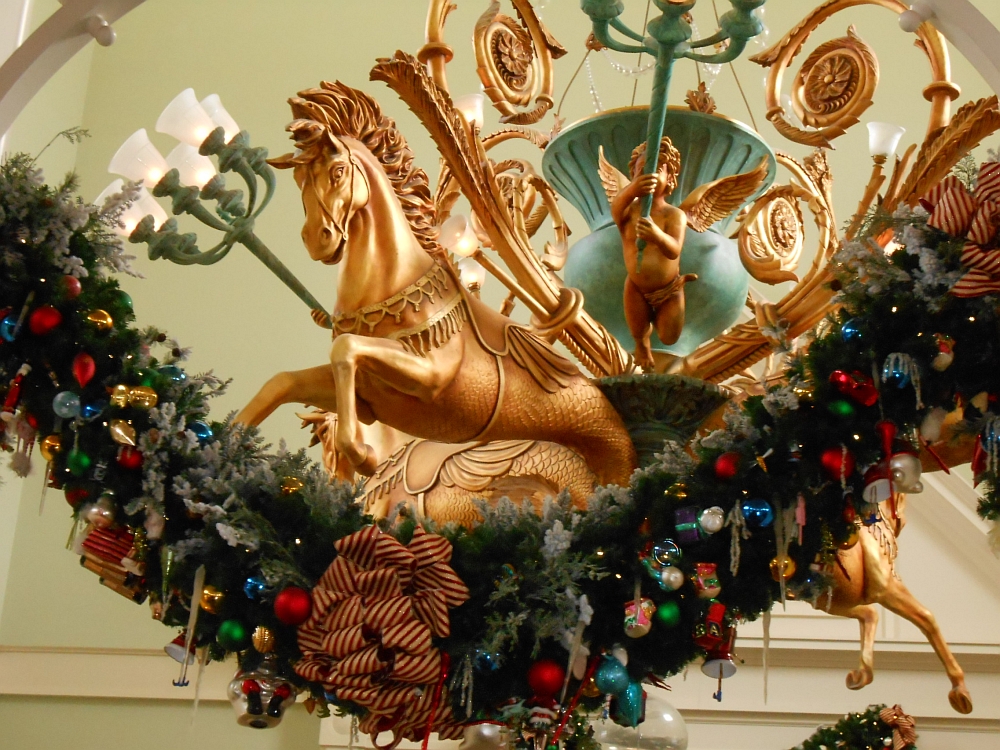 More Christmas decorations.
We walk to Expedition Everest to get Fastpasses (for the girls) and meet Sharon.
Our first ride of the day is Kilimanjaro Safaris. It's quite cool and overcast this morning and so there are lots of animals out.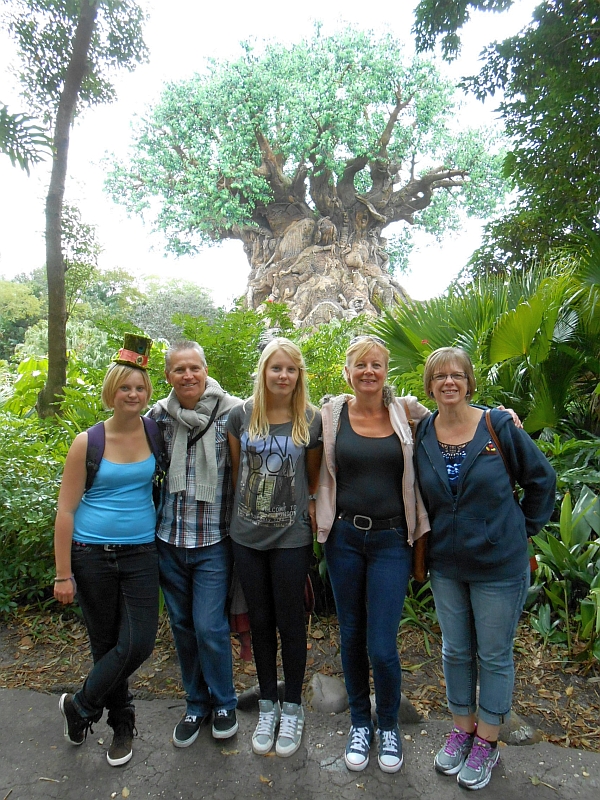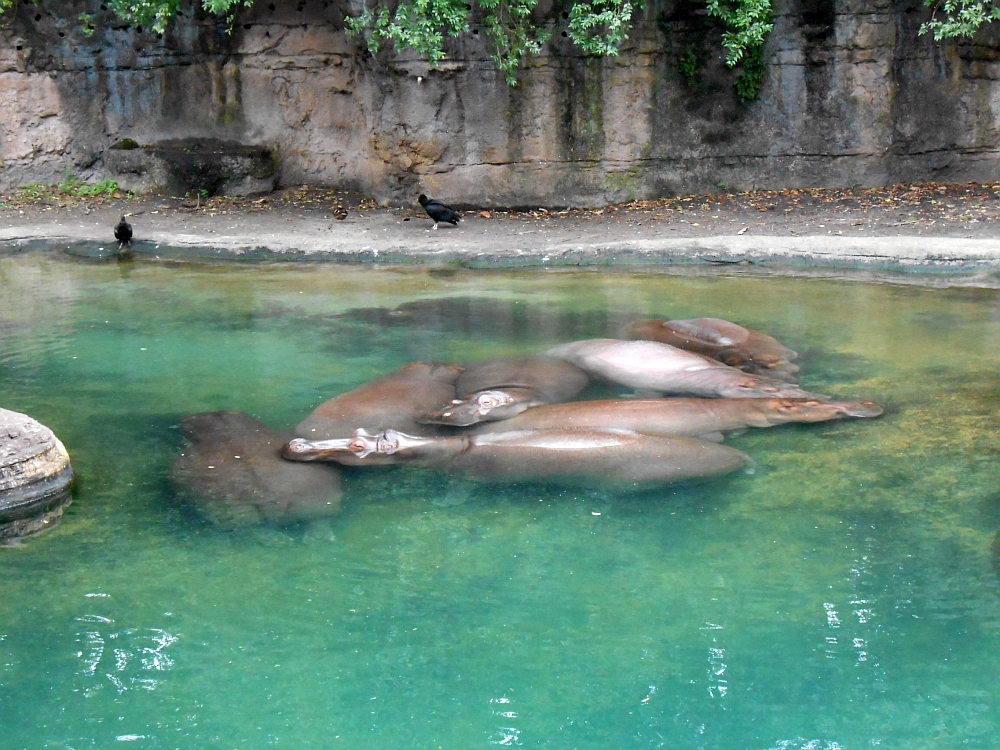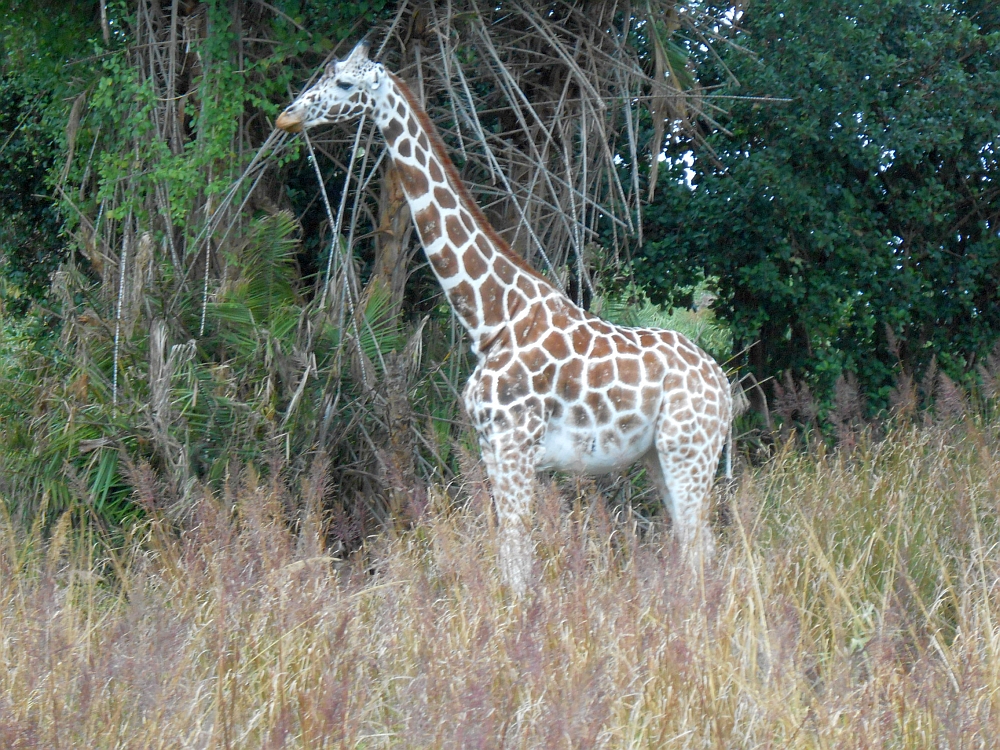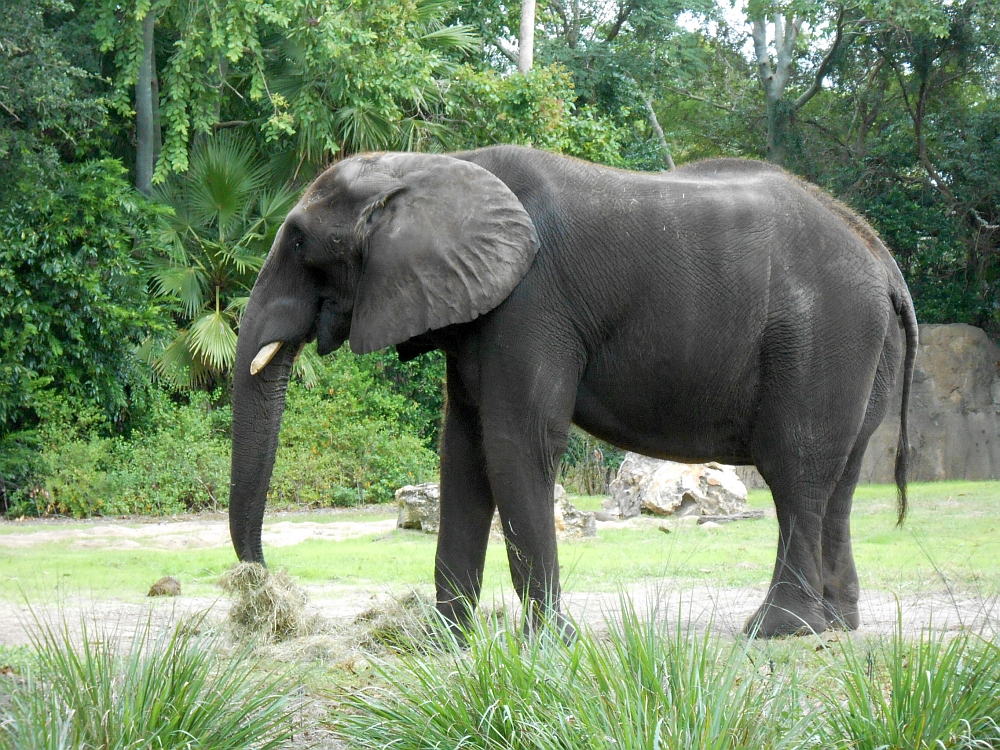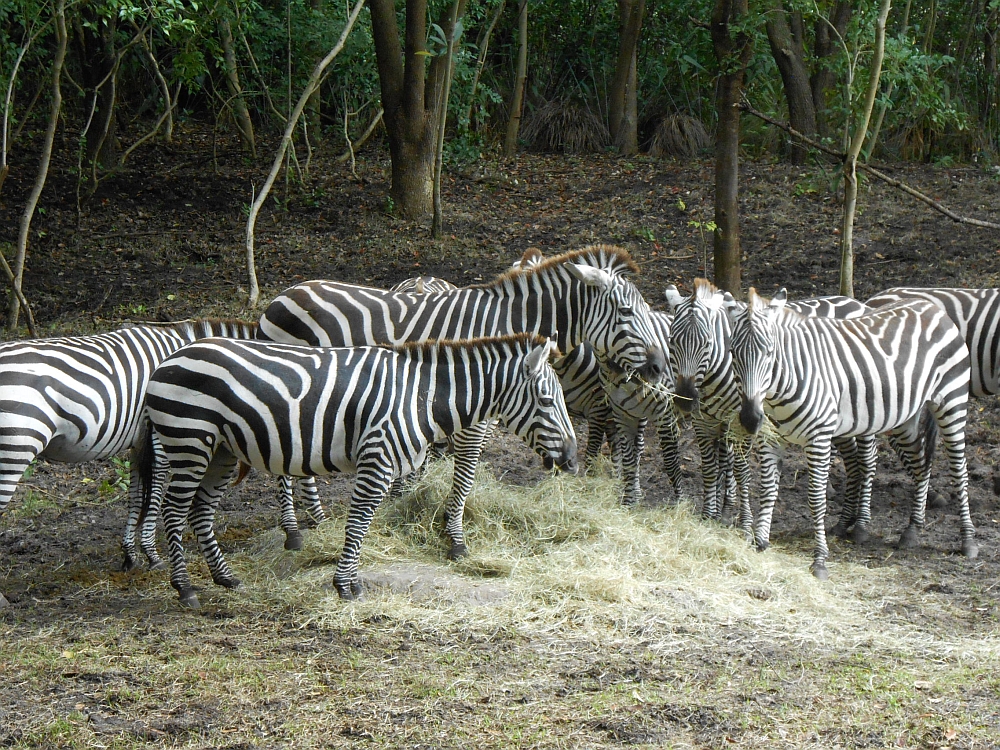 It's now approaching lunchtime, so we stop at one of the food carts in Asia and get boneless wings and summer rolls. I can't say that I am over impressed with the boneless wings; I think I prefer the normal variety, especially if served at Hooters. Talking of which, the concept can't have gone down too well in the UK as the Hooters restaurants in Bristol and Cardiff have recently closed down. We Brits have so much left to learn.
India, Georgia and Sharon ride Expedition Everest and then we all go to see It's Tough to be a Bug. The consensus is that we should try Dinosaur next, but there is a 40 minute wait and a change of plan gets us into Festival of the Lion King just as it's about to start. Well, it gets 4 of us in. India wants to finish her frozen banana first and plans to join us inside. She just about makes it before they shut the doors, but is sat in a different part of the theatre.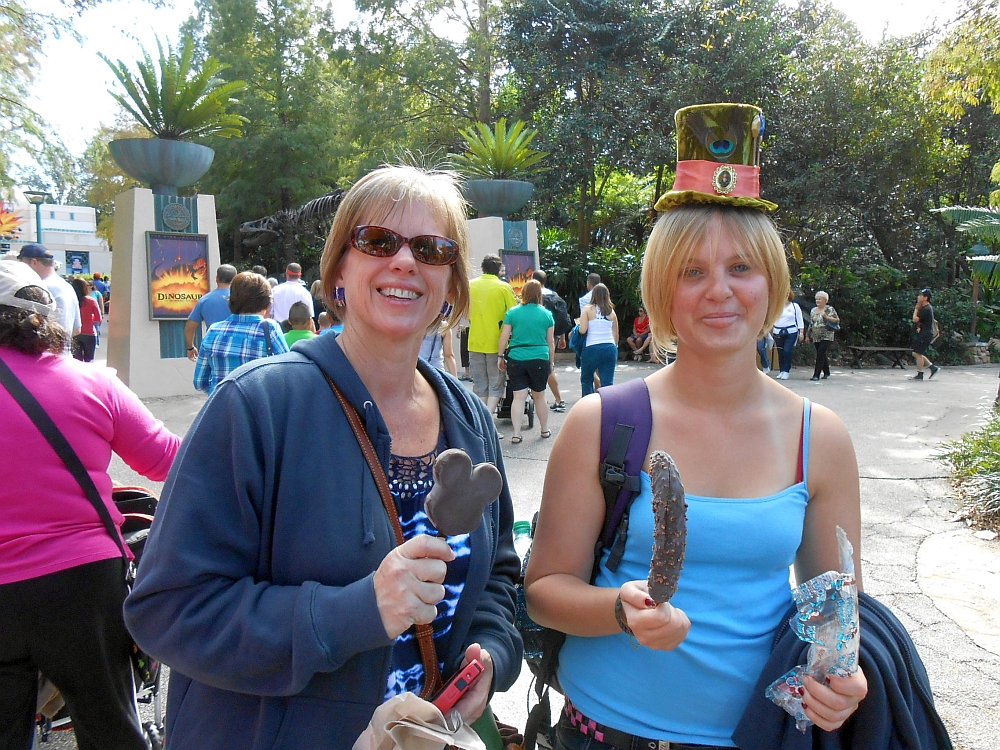 It's now time for Sharon to leave us as she has a flight to Texas to catch. We all hug and say our farewells. It's been lovely to see her again and the ladies have spent an awfully large amount of time gossiping and catching up on news, as ladies are wont to do.
It is nearly time for us to start our journey to the airport, but there's just time for the girls to have a quick look in the shops before stopping off to say farewell to Ethel the anteater on the way out. We all love this creature and she's fascinating to watch. Even more fascinating today as she's roaming around quite actively and comes right down to the front of her enclosure by the little pond. At this point she decides it's time to .. erm … how to put this delicately?….. make room for a little more food in her belly. I'm not sure what anteaters eat (other than ants, obviously), but I don't want any of it if this evidence is anything to go by.
While we are watching a bird in a tree above India also decides it's time for a toilet break and the result ends all over India's shoulder and arm. Between Ethel and the bird it is obvious that the Animal Kingdom is telling us it's time to be going in a none too subtle way.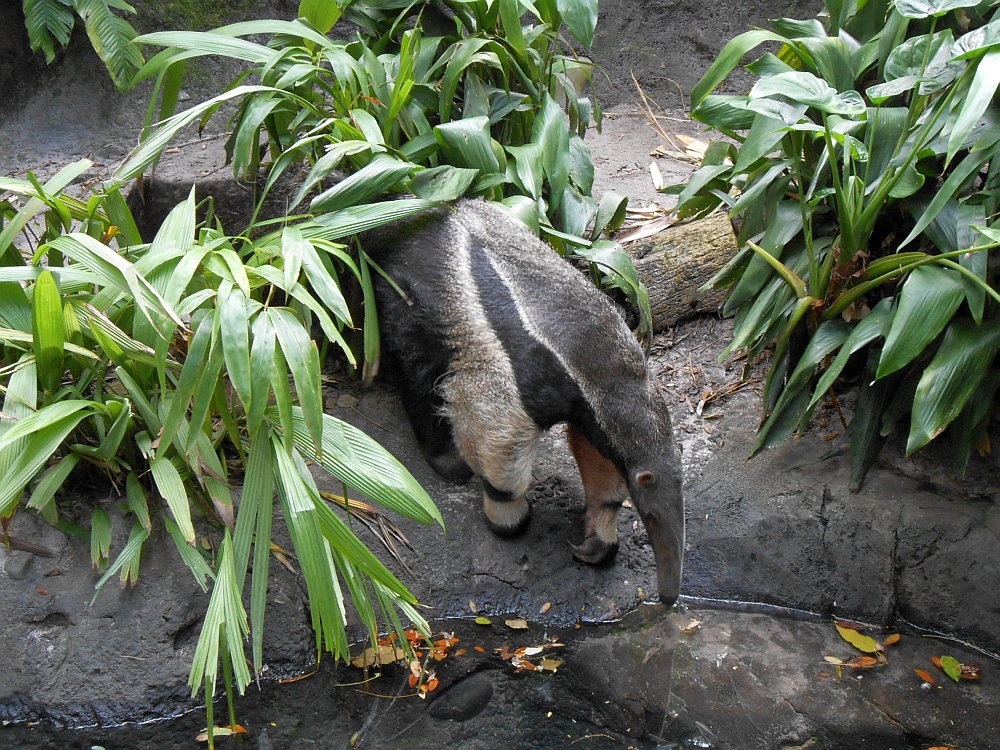 Ethel just before the 'incident'.
The next part of the day doesn't go quite as planned. We stop briefly at Downtown Disney, but I get grumpy in the shops. Partly because we are going home and partly because, well, it's shopping.
We then try to eat at the Orlando Ale House by the Crossroads, but it's Sunday afternoon and the place is packed, so we decide to go to the Alehouse by the airport. This is unsuccessful as we can't find the flippin' place. When I get back I look on Google to find we were only about 50 yards from it. Never mind, we make the best of a bad job and drop into an Olive Garden instead. Tam and I haven't eaten in one of these for more than 20 years, ever since we devoured a whole bowl of the free salad they give you along with breadsticks before our main meal. After a huge entrée we left feeling sick. Lesson learned (it only took 20+ years), we take it easy on the salad and enjoy our entrées more.
On to the airport where we drop off the car and check in swiftly. It's become a tradition to enjoy a last drink or two at the bar at the Hyatt hotel in the airport, so we go there and meet up with Deb, Matt, Mark and Mandy who are on the same flight as us. A margarita and cosmopolitan later it's time to clamber aboard the plane for the flight home. We've all got seats in the 'bubble' of the 747. This is a first for us and I'm impressed. The reduced number of people makes it feel more comfortable, especially as there are no children.
Well, that's another holiday done and dusted. We had a wonderful time. It was great to spend some time with the girls. As they get older it is less and less likely that we will holiday together, although never say never. I don't think I'll ever forget their faces when we told them we were going on a Disney cruise.
Meeting up with friends at various points also added to the fun, especially Sharon, who we haven't seen for a number of years.
Most unusually for us there are no plans in place for our next holiday. It will probably just be Tam and I and we are just going to see what we fancy during the year. Mind you, we already have quite a lot of music events lined up including Green Day in London, Bruce Springsteen in London and Cardiff, Counting Crows in Bristol, Frank Turner in Bristol, New Years Eve in Bristol with Bellowhead and Brass Roots as well as Glastonbury Festival. There will almost certainly be a few more festivals as well, so it promises to be a busy year.
[NOVEMBER 2012 REPORT HOME PAGE]