DAY 16 - THURSDAY 15th NOVEMBER 2012
Written by Kev
Participants: Tam, Kev, India, Georgia, Sharon, Deb, Matt, Mark and Mandy
We are up at 6.30am and it's very foggy.
Disembarkation is swift and very easy. We'd kept our luggage, so we just walk off the ship as soon as it's cleared. We are in the car and on the way to WDW by 7.30am. The drive is straightforward and we pull into the Boardwalk to check in at 8.45am. Of course, a room is not yet available, but we are offered the choice of the second or fourth floors. We pick the fourth, purely because it's up high and we like a nice view. The bags are left with Bell Services and we catch the boat to Disney's Hollywood Studios.
We enter the park at 9.30am, not bad really, just 2 hours after getting off the ship. We head straight for Toy Story Mania and pick up Fastpasses, which are for 3 – 4.00pm.
On to Star Tours. This is the first time we've ridden since the revamp and it's pretty good – certainly an improvement on the old ride.
We are due to meet up with our friends Deb and Matt (from the UK) and Sharon (from Texas) at 11.00am. Tam has an ap on her phone to enable her to message them all and we discover Deb and Matt are just heading to Star Tours, so we meet up with them and catch up on what we've all been doing before riding again. It's a completely different ride this time, so they've done a good job in making this attraction interesting to ride multiple times.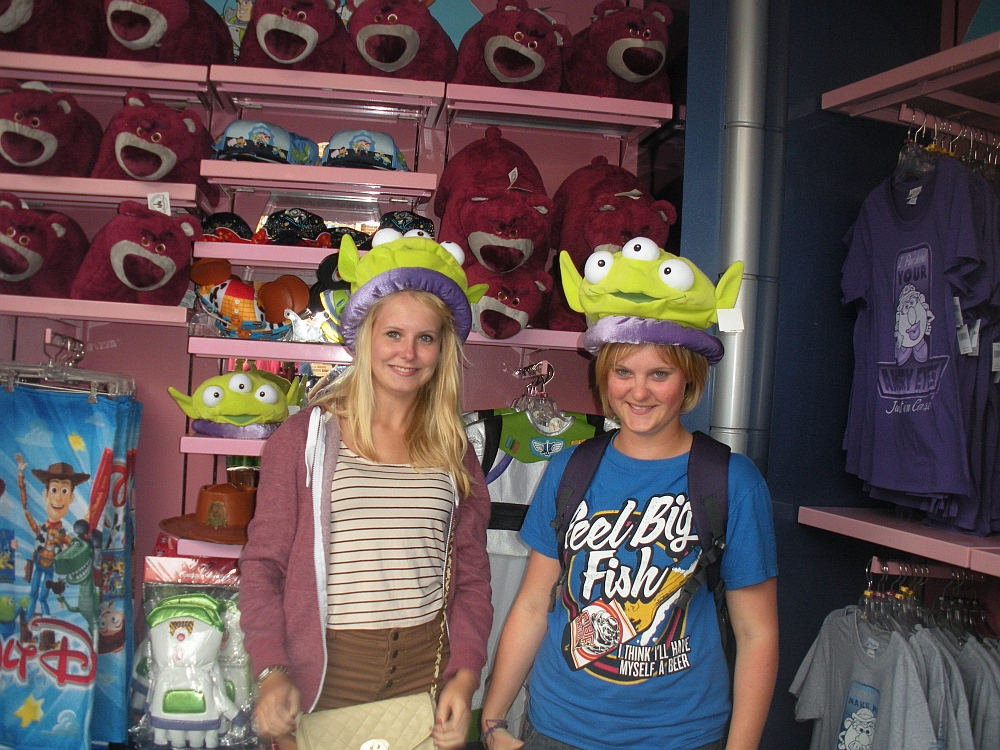 Next is the Great Movie Ride before walking to Rock 'N Roller Coaster where they all do single rider except me and Deb. I'm not risking feeling ill for the next few hours.
Muppets is next before we meet up with Sharon and then head off for lunch at the Backlot Express. I quite like this place, the foods nothing special, but there's always plenty of room and it gives some time to chat with our friends.
Fed and watered, we try to see Voyage of the Little Mermaid, but the timings all wrong and we would have to wait for nearly an hour, so we give it up as a bad job. We tried a couple more times later in the day and never did get to see it. Oh well, not everything can go to plan.
Deb and Matt now go off for a wander round while the rest of us ride Toy Story Mania. To my shame Sharon wins. Mind you, coming from Texas she ought to be better at shooting things than me.
Sharon wants to ride Star Tours, so we go back there for a third time, which is a sort of cross between our first and second rides.
We meet up once more with Deb and Matt along with more friends, Mandy and Mark at the Tower of Terror. Once again I sit this one out, but console myself with a beer and some time spent on the trip report. It's been overcast all day, which is different from the forecast of 79° and mostly sunny. Never trust a weatherman, at least not a Floridian one. Just to prove the point it starts drizzling.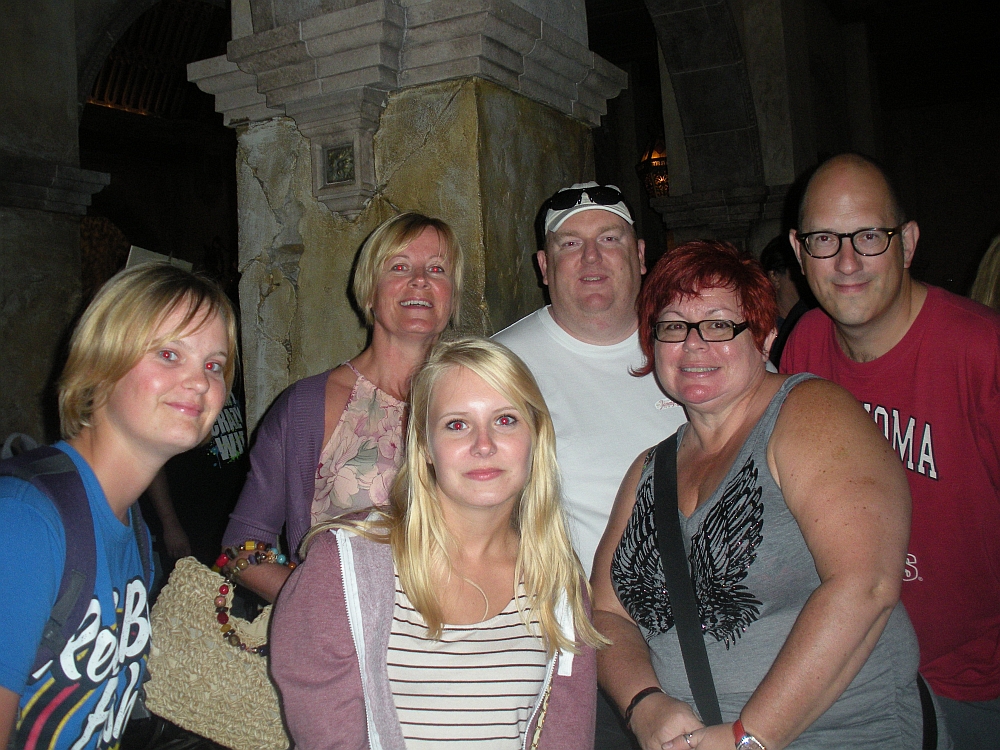 Demon eyes before the Tower of Terror, quite appropriate.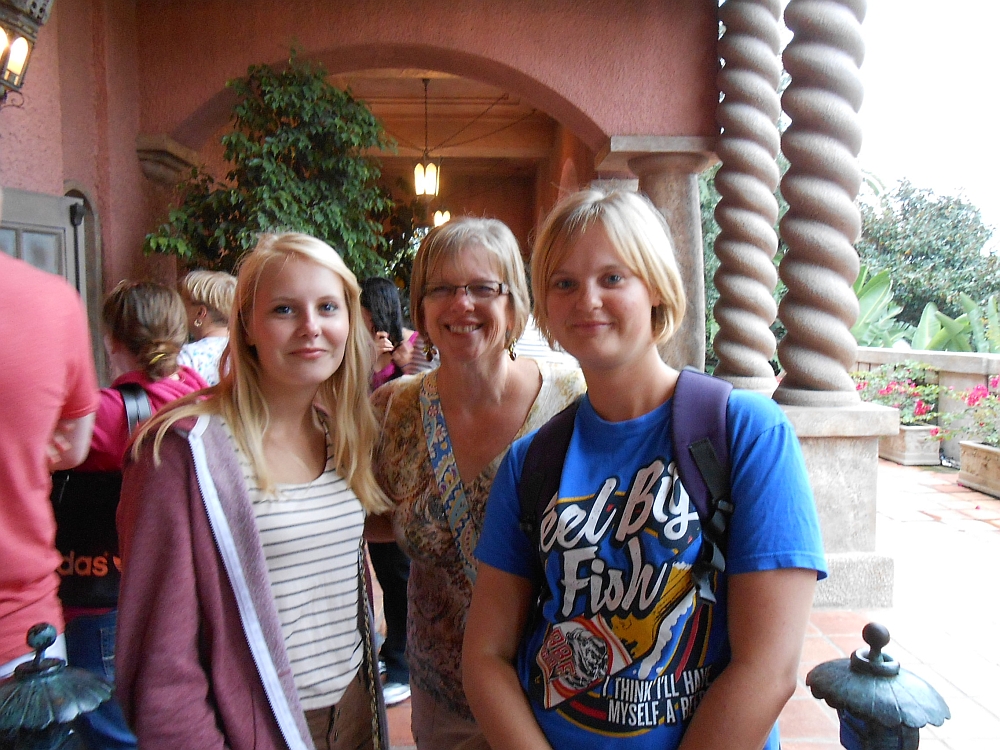 Deb, Matt, Mandy and Mark bid us farewell as they are off to see the Osborne Family Lights and then on to Downtown Disney.
It's far from being hot, so Sharon and India buy hoodies. How come this is accepted in Disney yet frowned upon in shopping centres in the UK? 'Excuse me madam, you can't come in unless you remove the hood from that Tinkerbell top'.
A conversation follows about whether to watch Fantasmic or not as the only showing is 6.30pm. The drizzle appears to be stopping, so we decide to risk it. Sharon goes off to ride Rock 'n Roller Coaster single rider while the Stringers go into the Fantasmic stadium to grab some seats. The 3 old enough to drink have beers and Georgia has a hot chocolate.
They have a sort of pre-show with a way over the top team of young cast members exhorting people to make some noise. I would like to make them make some noise by introducing the toe of my shoe to their dangly parts. This is perky over enthusiasm on a monumental scale. If you could feed this sort of power into the National Grid, all our energy problems would be over. Please can I push them in the lake?
Sharon joins us again and informs me that it would probably be ok if the enthusiastic pre-show team drowned, it would be justifiable homicide.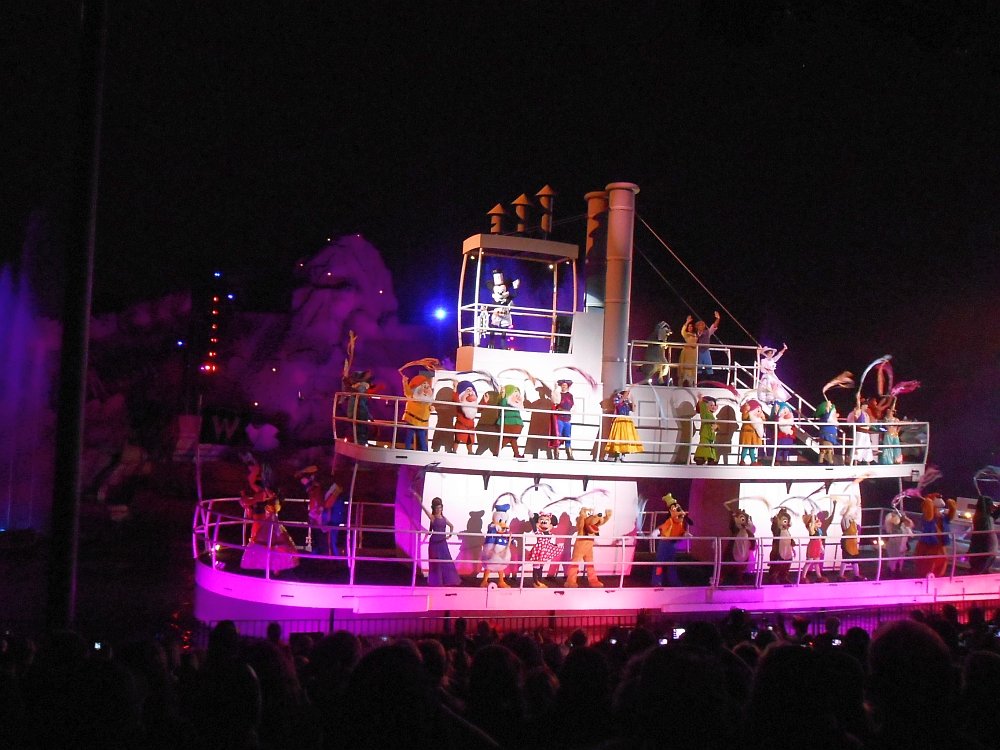 After an enjoyable showing of Fantasmic! We make our way across to see The Osborne Family Lights. On the way Tam buys a set of twinkly lights to wear – sigh – she's such a child.
We haven't seen the light show since it moved to the new location and had music added. We all think it's excellent and have great fun watching several light shows, especially dancing along to Felix Navidad.
India and I are reading a sign with information about the Osborne family and she says 'Oh, I didn't realise they came from R-Kansas'. I have top point out to her that it's 'Arkansas' and pronounced R-Can-Saw. Ah well, I bet Americans can't pronounce Gloucestershire.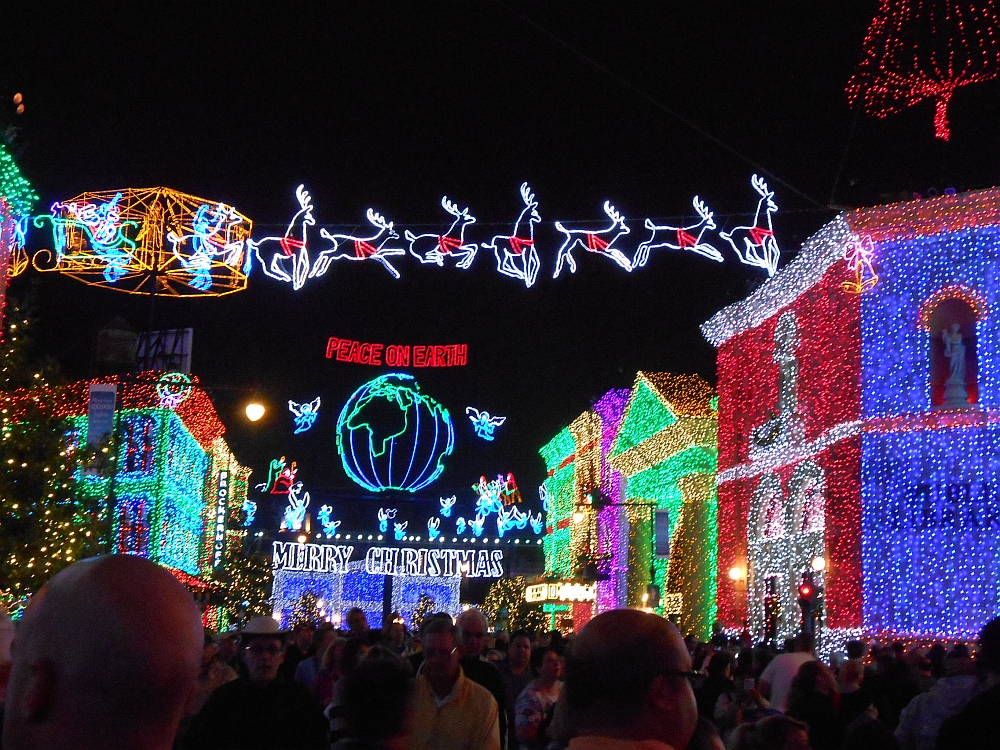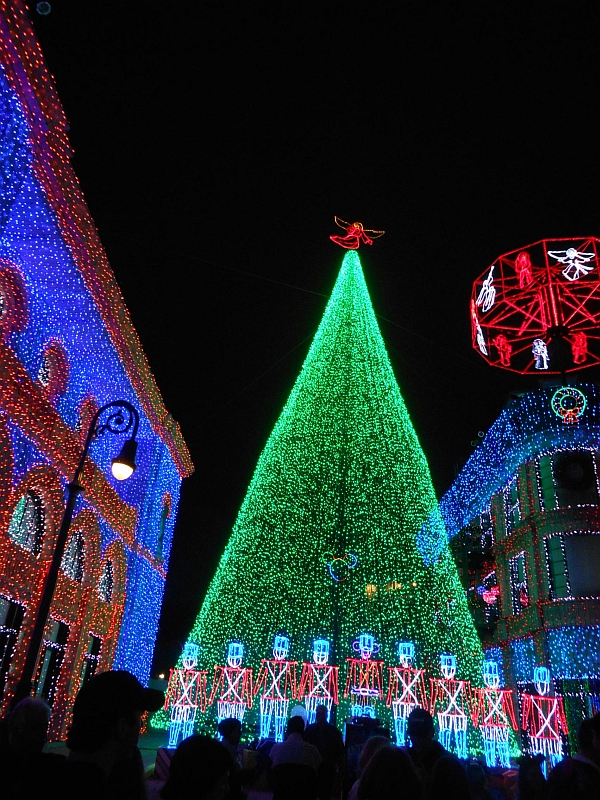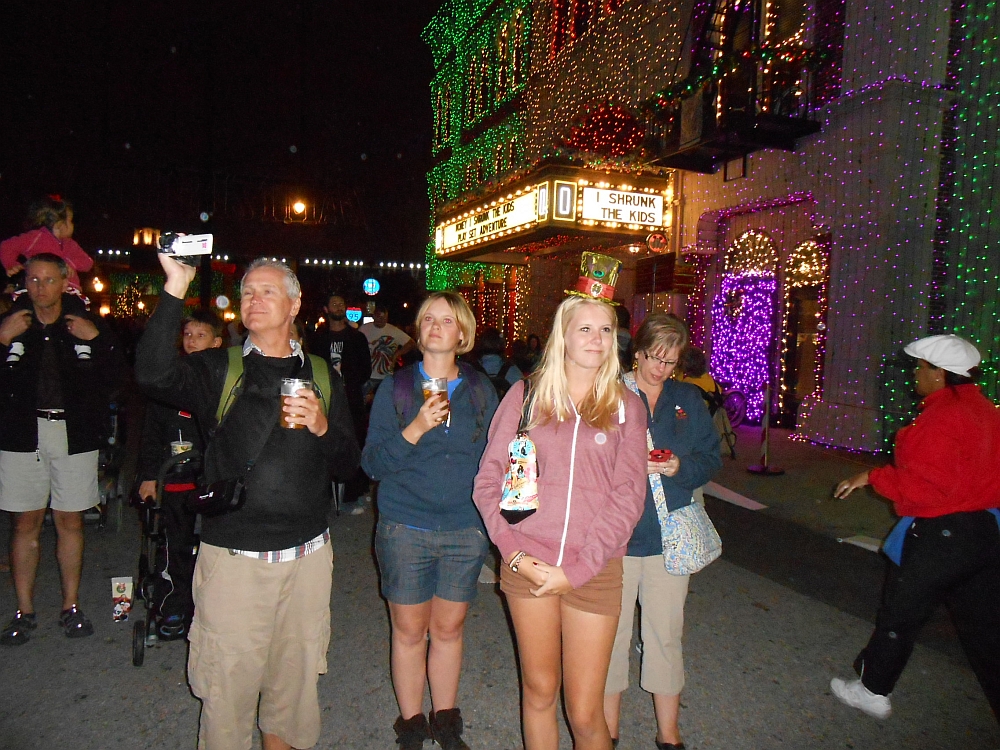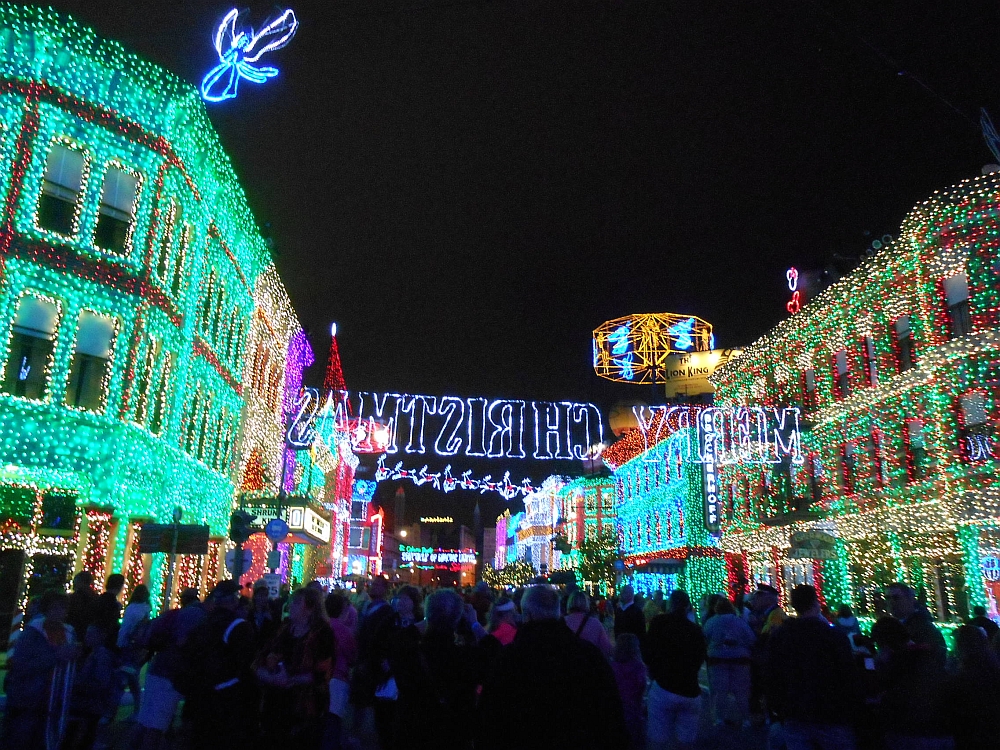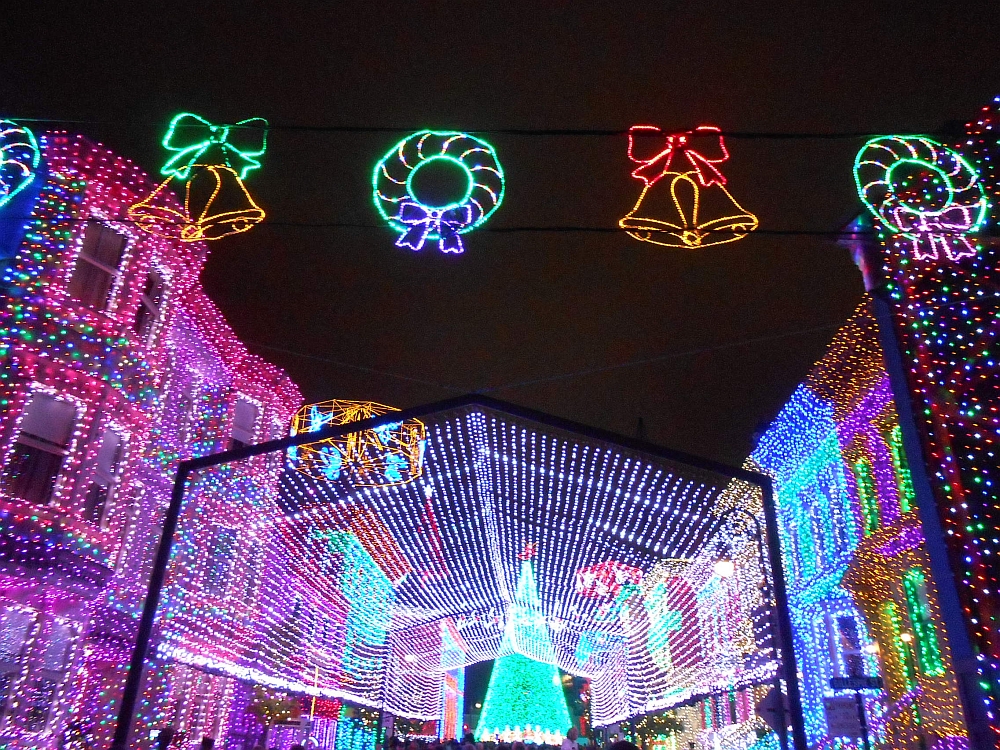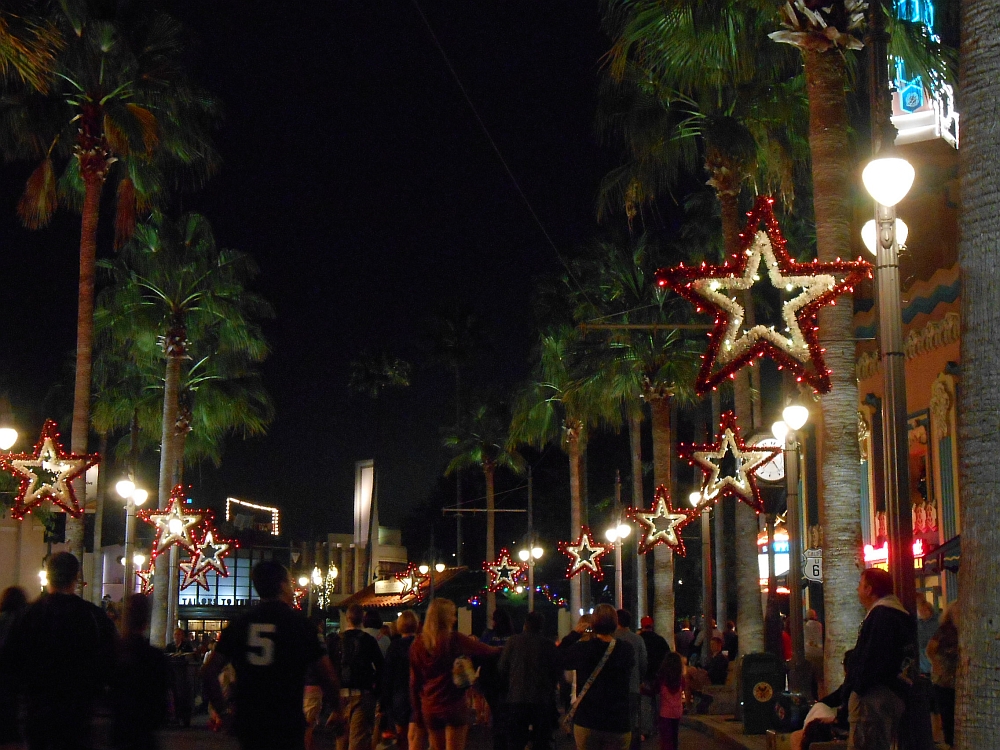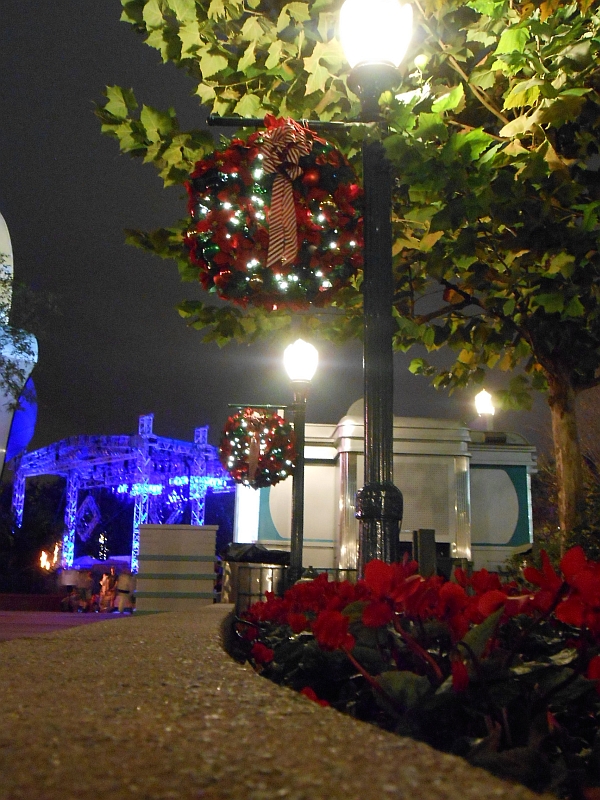 Tam likes to get a bit arty with her photos.
We get the boat back to the Boardwalk where we have a discussion about where to go to eat. In the end we decide on trying the Crews Cup Lounge at the Yacht Club. Between us we have shrimp pasta, chicken with sweet potato and a club sandwich. I also sample a Tennessee Honey and a Red Stag Lemonade.
We walk back to the Boardwalk where Sharon gets a taxi and we go our room for the first time. It's number 4001, which is about as far from the lobby as you can get. I really don't mind this. I know lots of people complain about how far it is to walk, but it's not really THAT far and it gives a great view from the balcony back across the Boardwalk.
We have to wait a little while for our luggage to be sent up, but we are unpacked, showered and in bed by 11.20pm.
[NOVEMBER 2012 REPORT HOME PAGE]