Day 8 - Friday 20th May 2022
Written by Kev
There's a large storm overnight with plenty of thunder and lightning. The forecast for today is more typical Florida weather with afternoon downpours. We've been very lucky up to yet with almost perfect blue skies all day.
After breakfast we drive back to the police station for India to pick up her Fitbit. This takes longer than expected even though India rang up to give them 30 minutes notice of our arrival. We wait for nearly an hour for them to get the offending item out of the evidence room and write up the report. Just goes to show that officialdom is the same the world over. The female police officer isn't the most polite or friendly person either.
We make a quick stop at CVS to buy more suntan lotion, again it's pretty expensive. We drive to Ding Darling Wildlife Refuge where we are going to do the drive through nature trail. Now this is a prime example of something going wrong that eventually works out well. The drive is shut on Fridays, so we go to the Visitors Centre where we learn more about Ding Darling who was a satirical cartoonist in the 1920's and also a passionate environmentalist. When he learned of a plan to sell off a massive area in Sanibel for 25 cents to developers he lobbied the goverment and used his influence to set up the wildlife refuge. Where would we be without the forward thinking of people like him?
The Visitor Centre is really interesting and we find out that the nature drive normally opens at 7.00 am, so we could do it early tomorrow morning as we head off the island.
As we leave one of the staff asks if he can help with anything. He tells us about a short walk along a trail to an observation area and we decide to give it a go. This is very pleasant and we see loads of lizards, birds of many different types and a water snake. It's still quite overcast, so that makes it more bearable. A simple but lovely thing to do.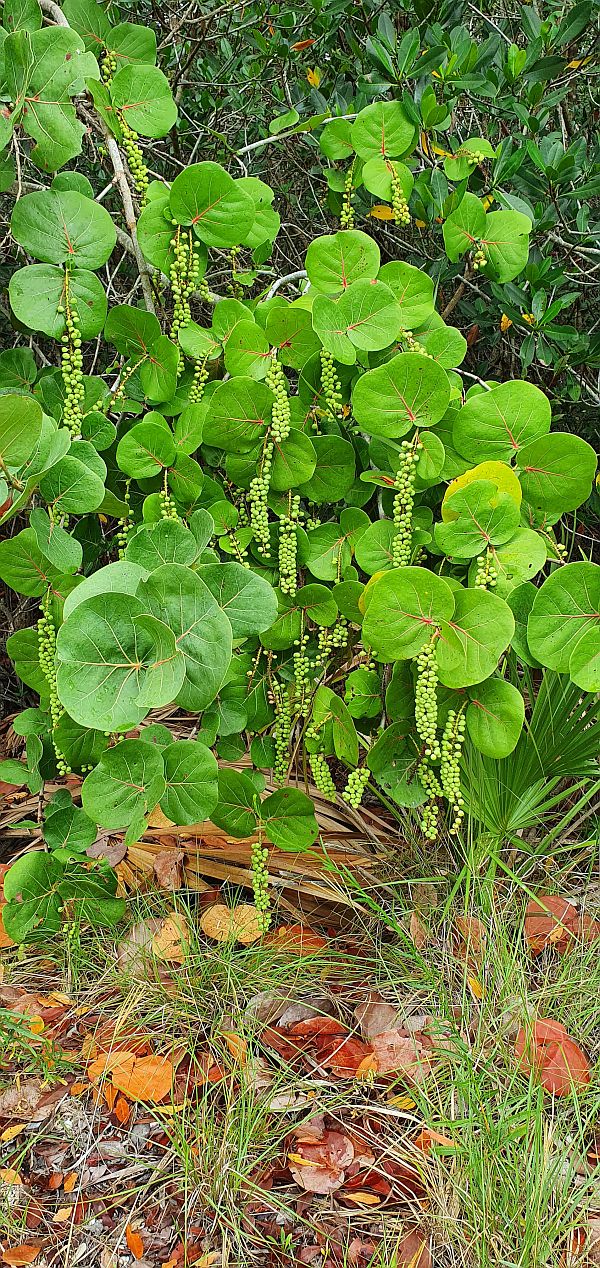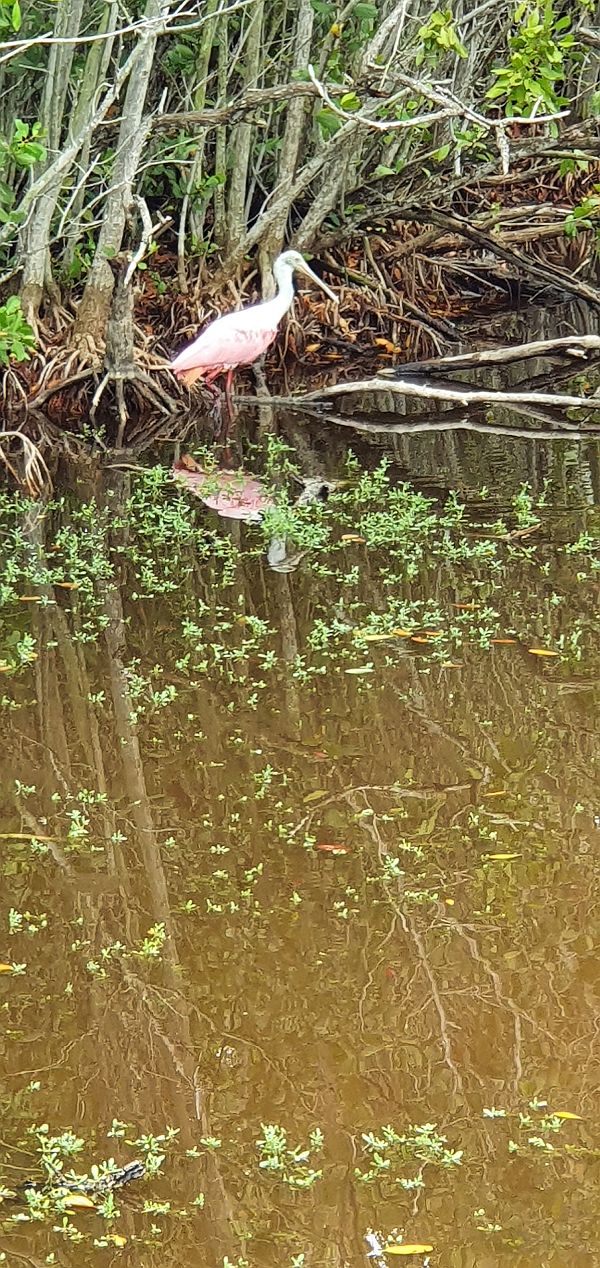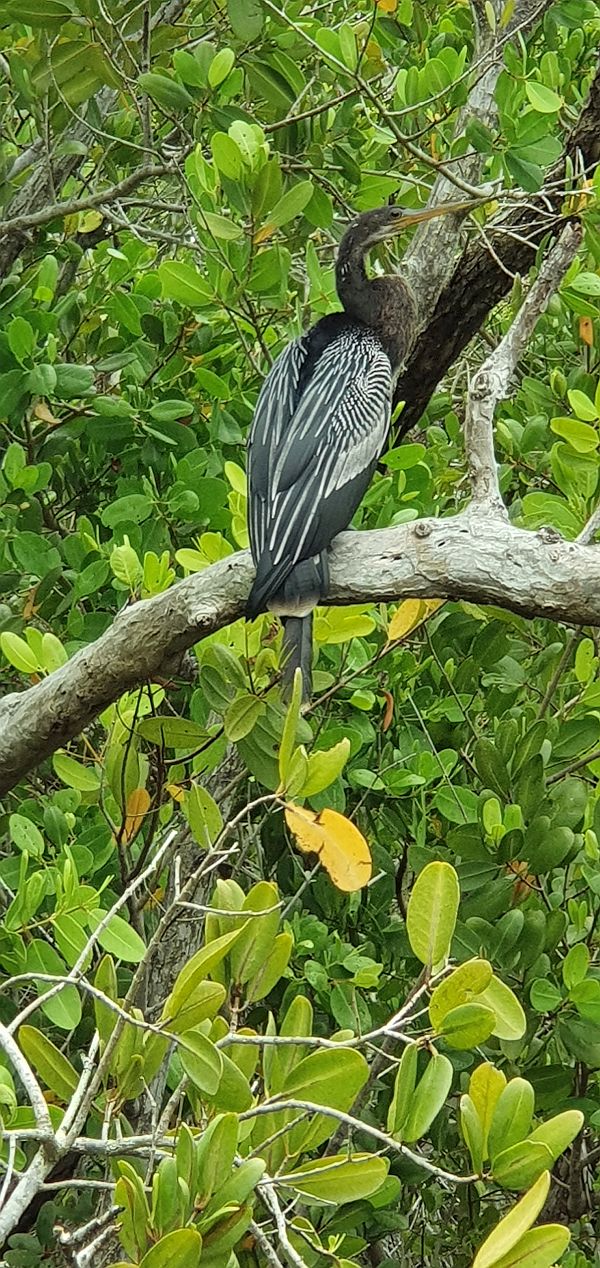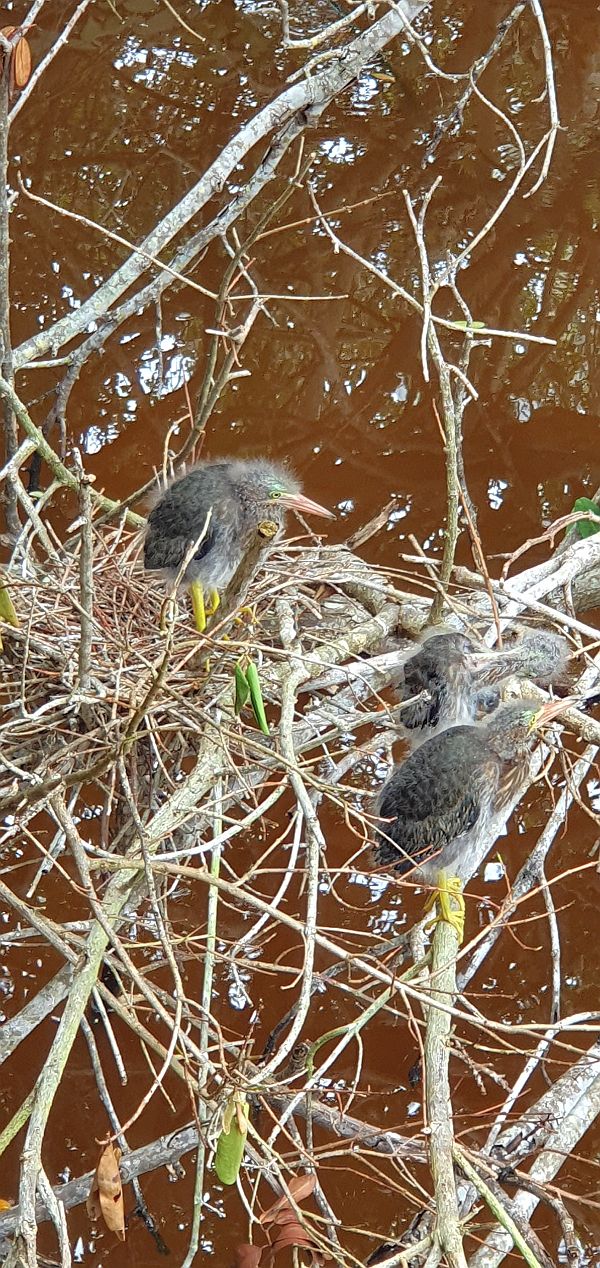 These babies manage to look appealing, ugly, grumpy and cute all at the same time.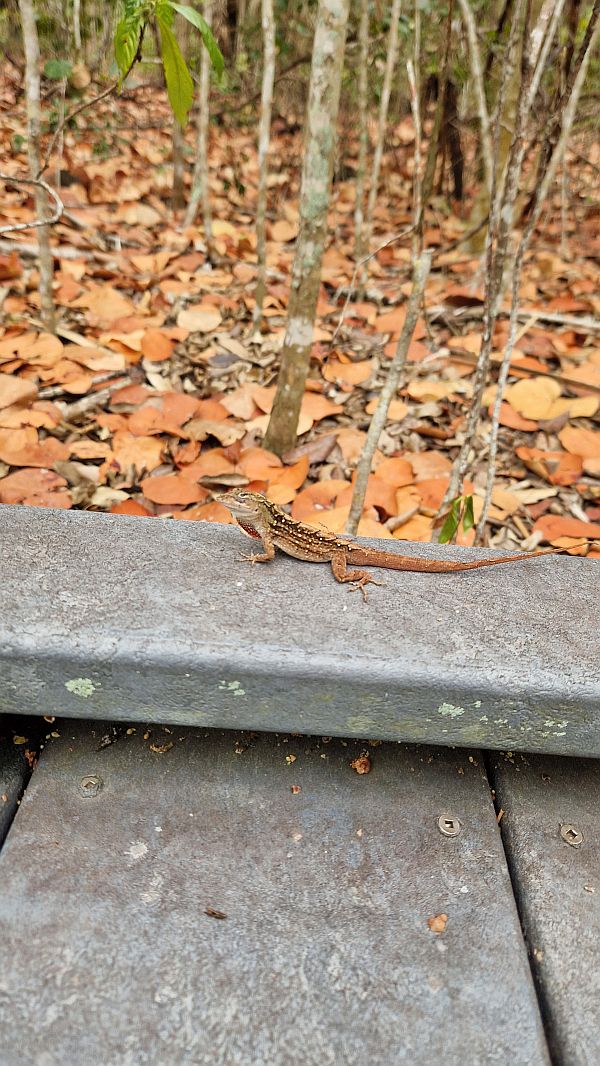 Back to the villa for a small rest before we walk to the local shops for a look around. There are some lovely art galleries with lovely prices to match. We also pay a last visit to the beach for this trip for a paddle then back to the villa for a shower.
Out to the Bubble Room at 6.30 pm for a drink. I have a margarita and the others have various types of Pina Colada some of which come in a real pineapple. The lady behind the bar is working hard and our drinks take a little while (for which she apologises) and gives us a free drink that she's made that is going spare. Very nice. A little while later someone cancels their order and she's left with another spare drink and asks us if we'd like more free alcohol. Charlie says 'We're British, of course we would'. We could have stayed at the bar and got sloshed for free!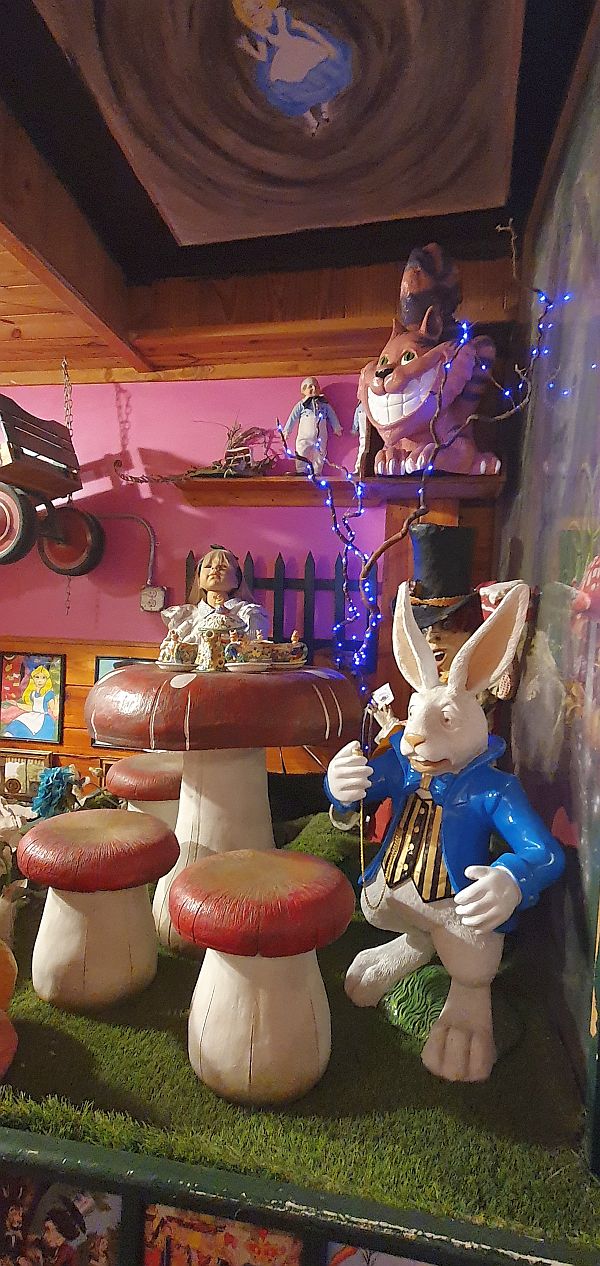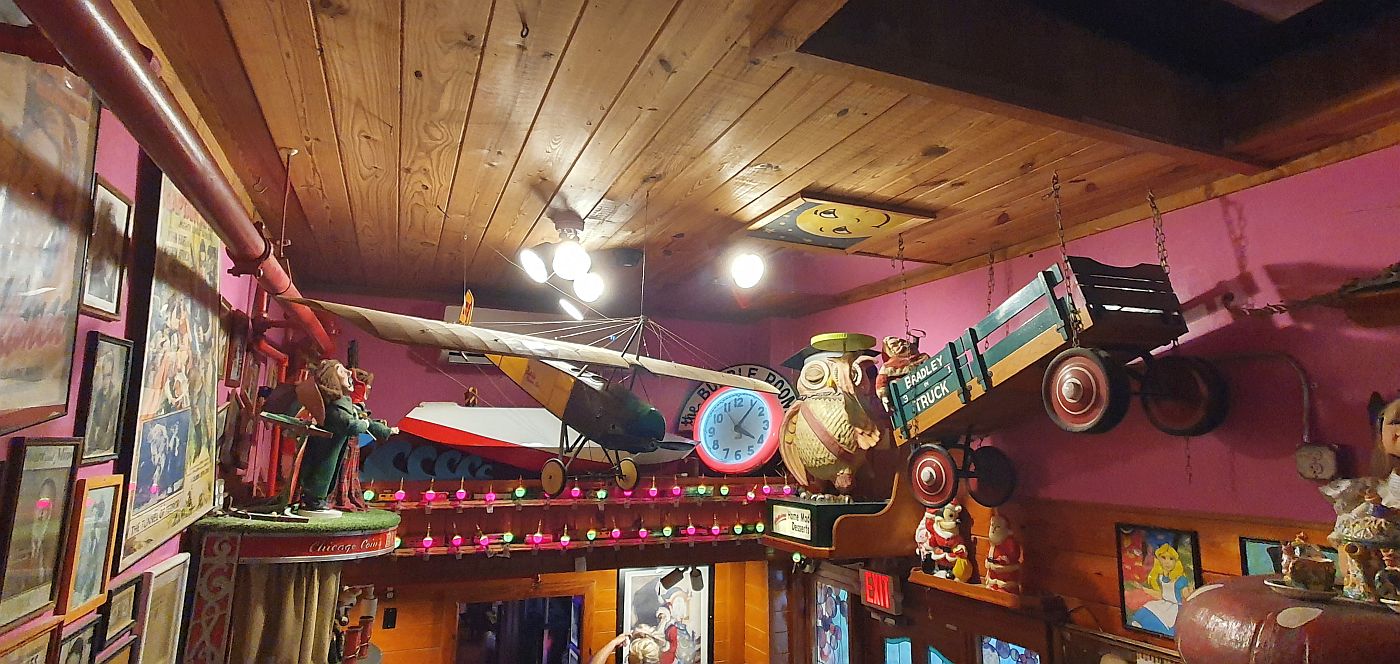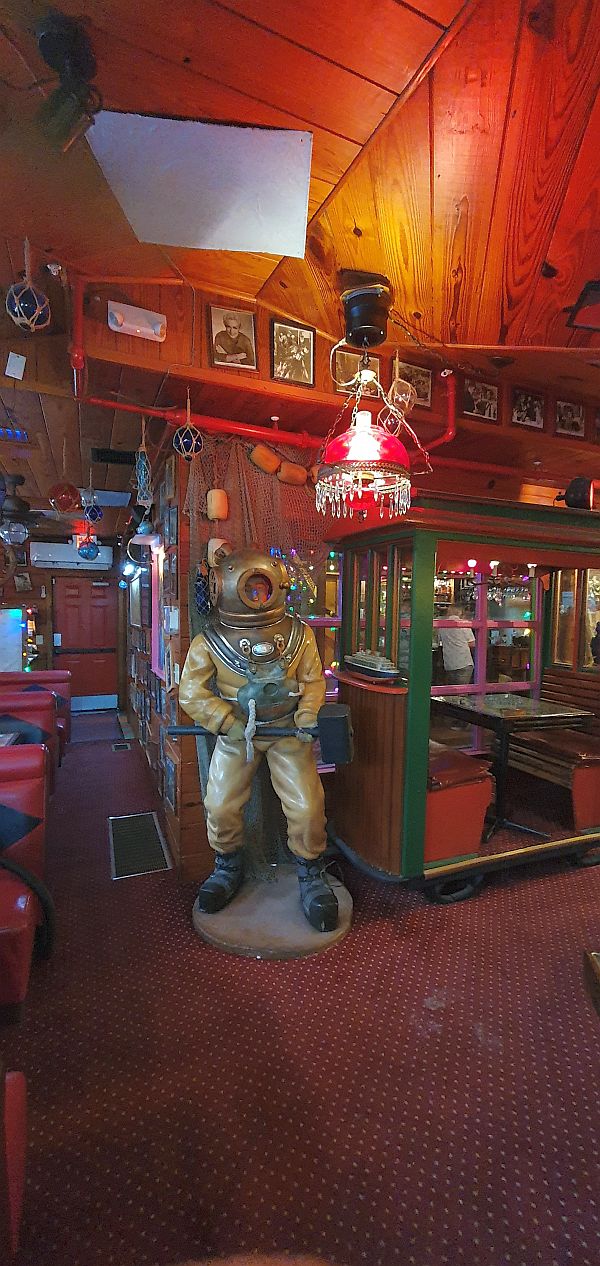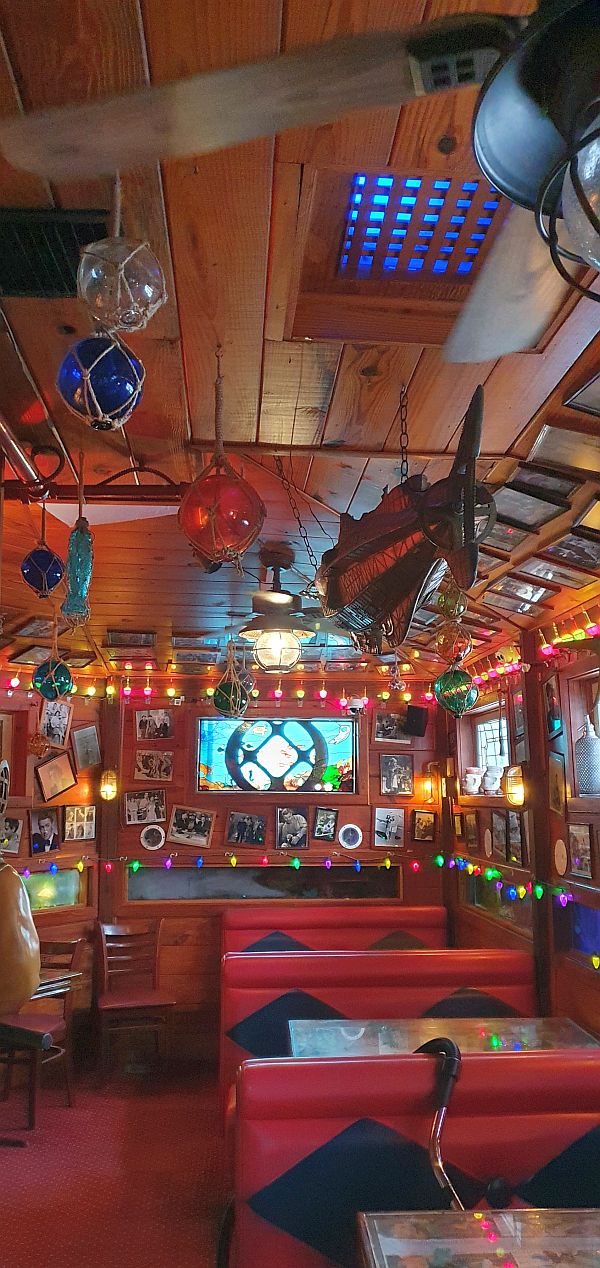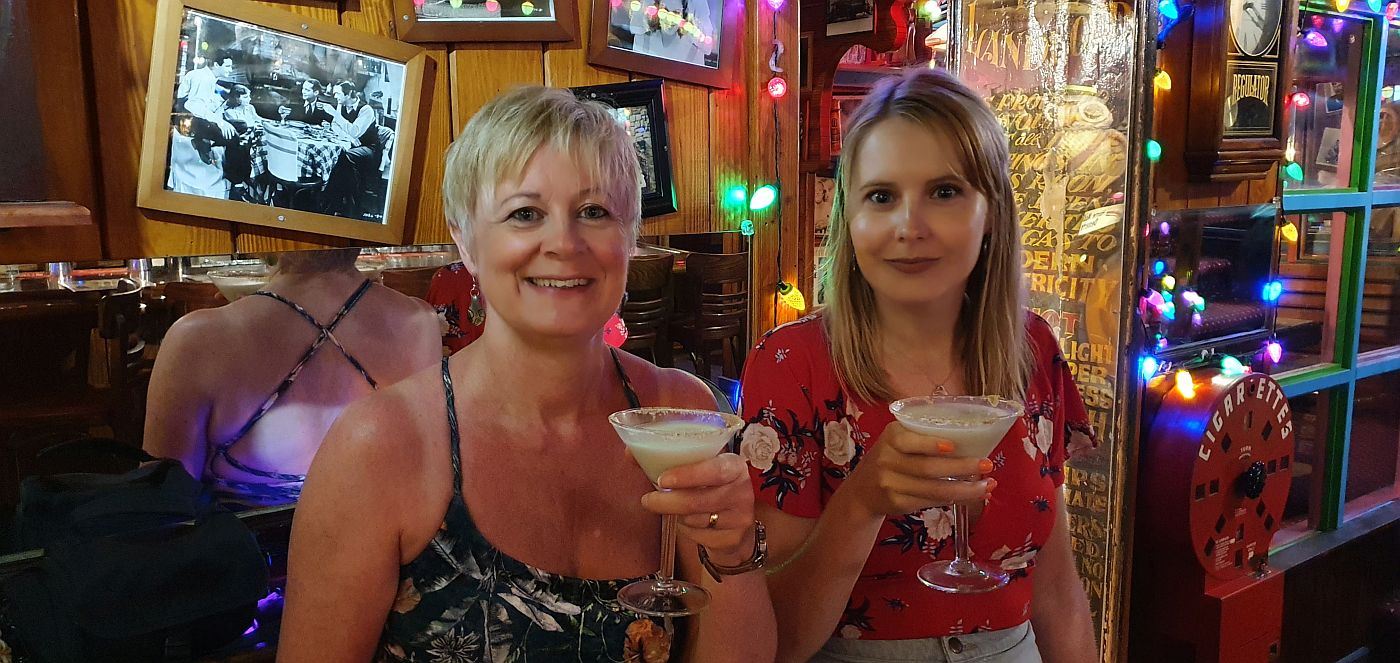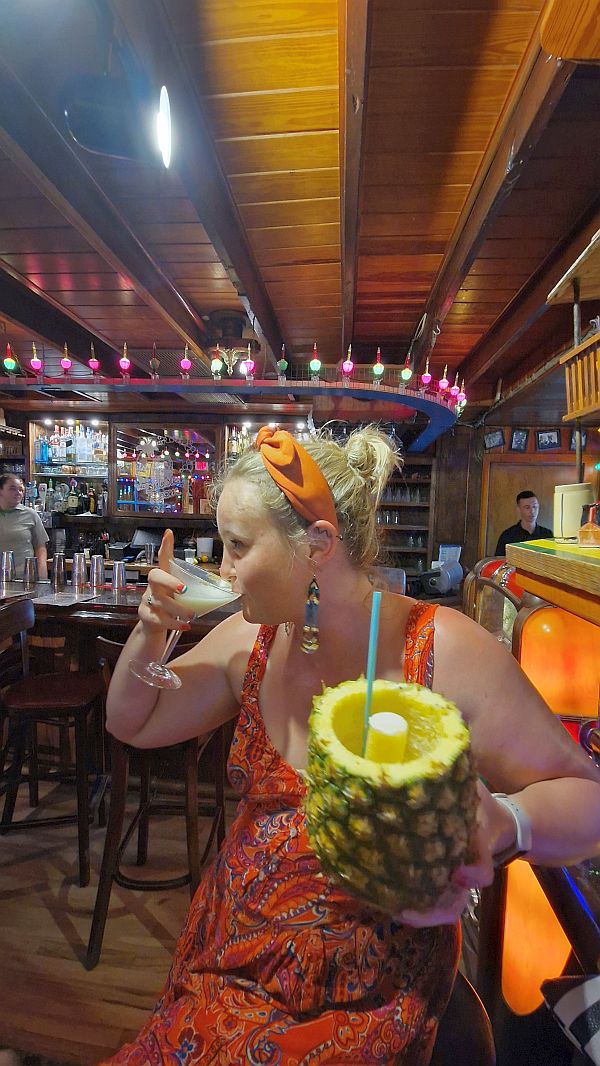 Ind tries the free drink along with her own.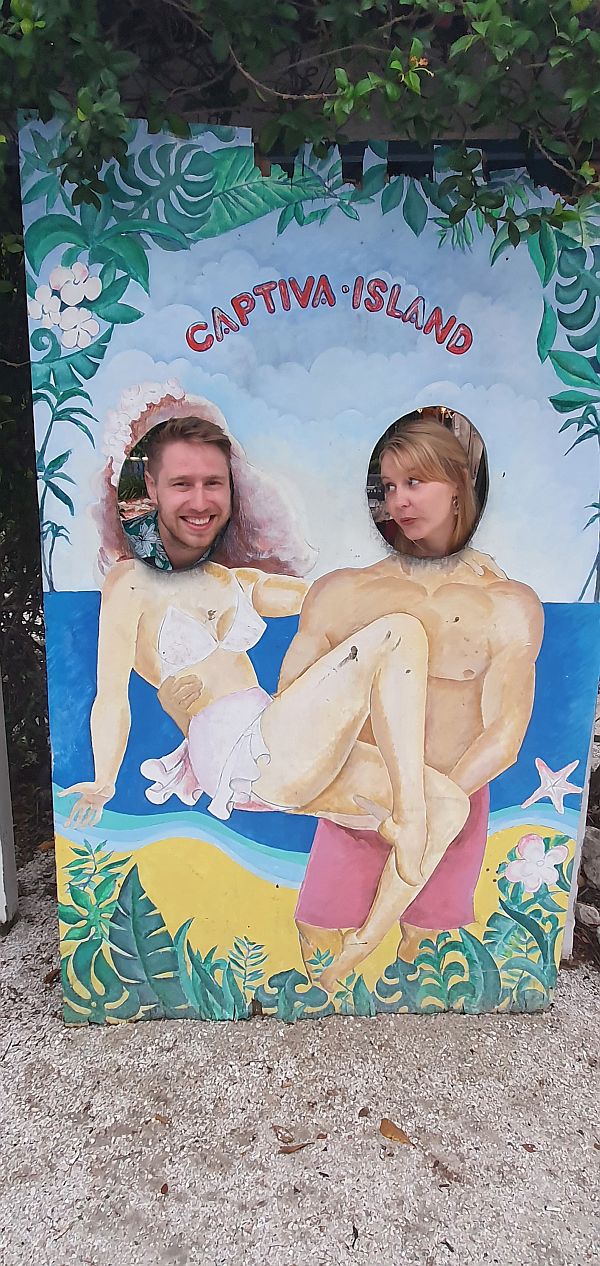 Charlie with breasts. Now that's disturbing.
We are eating at The Sunshine Cafe again tonight as we enjoyed it so much earlier in the week. It's cloudy and windy outside (but still warm) and so we eat indoors this time. Most have the tuna and I have the pork chop. With glasses of Chardonnay for all the bill comes to $300 including gratuity.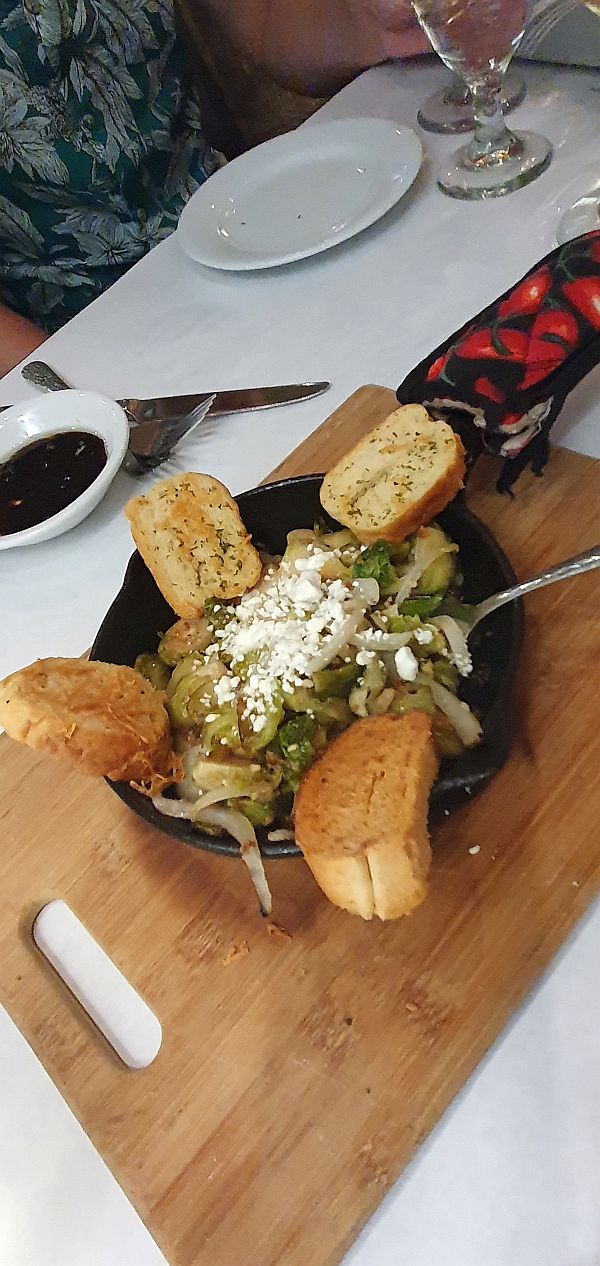 I think this was the brussel sprouts we tried for starters. Surprisingly it was very good.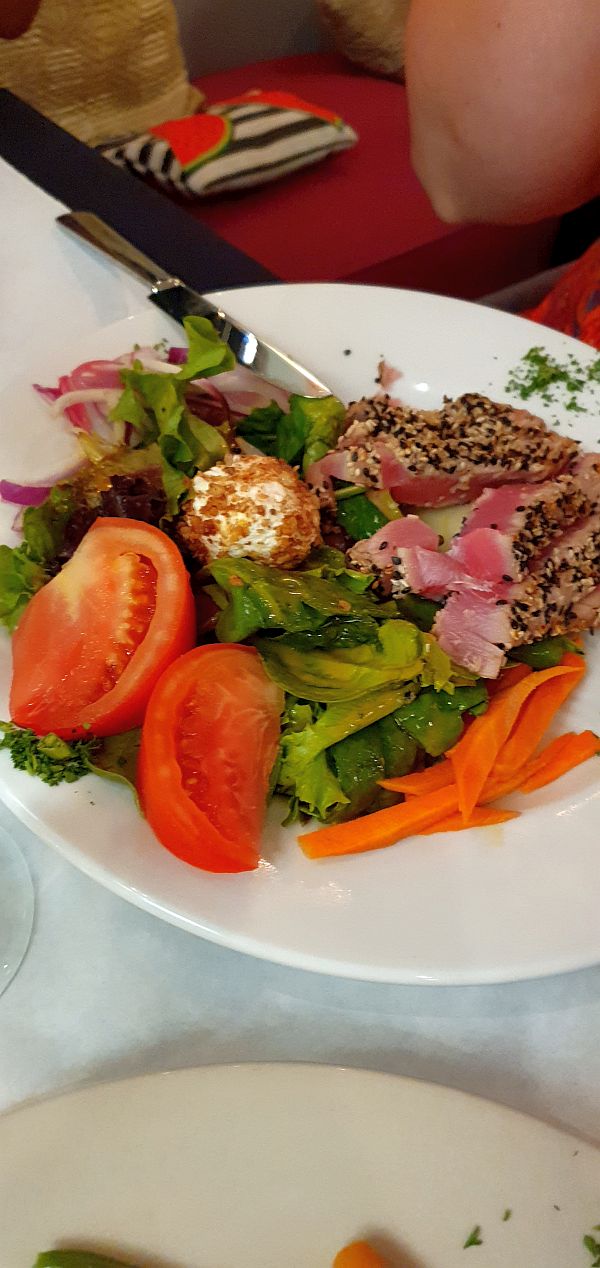 The tuna was certainly the standout dish.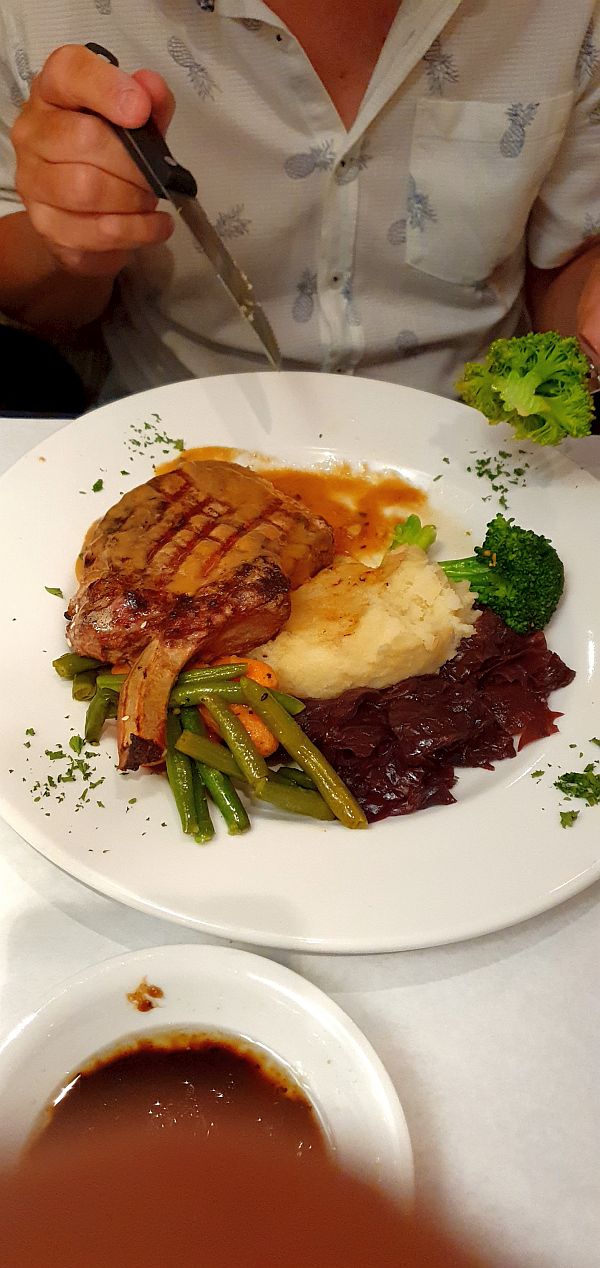 Back at the villa we all have a rum and coke and watch the distant thunder and lightning from the balcony. Bed at 11.00 pm as we're off to the East Coast tomorrow.