Day 17 - Sunday 29th May 2022
Written by Kev
Up at 9.30 am and it's fair to say that my head knows I had a little too much to drink last night. Out on the balcony with a strong cup of coffee and the Swan and Dolphin look resplendent in the morning sunshine illuminating a beautiful cloudless blue sky. We have been incredibly lucky with the weather with no rain to speak of at all. I've probably jinxed it now.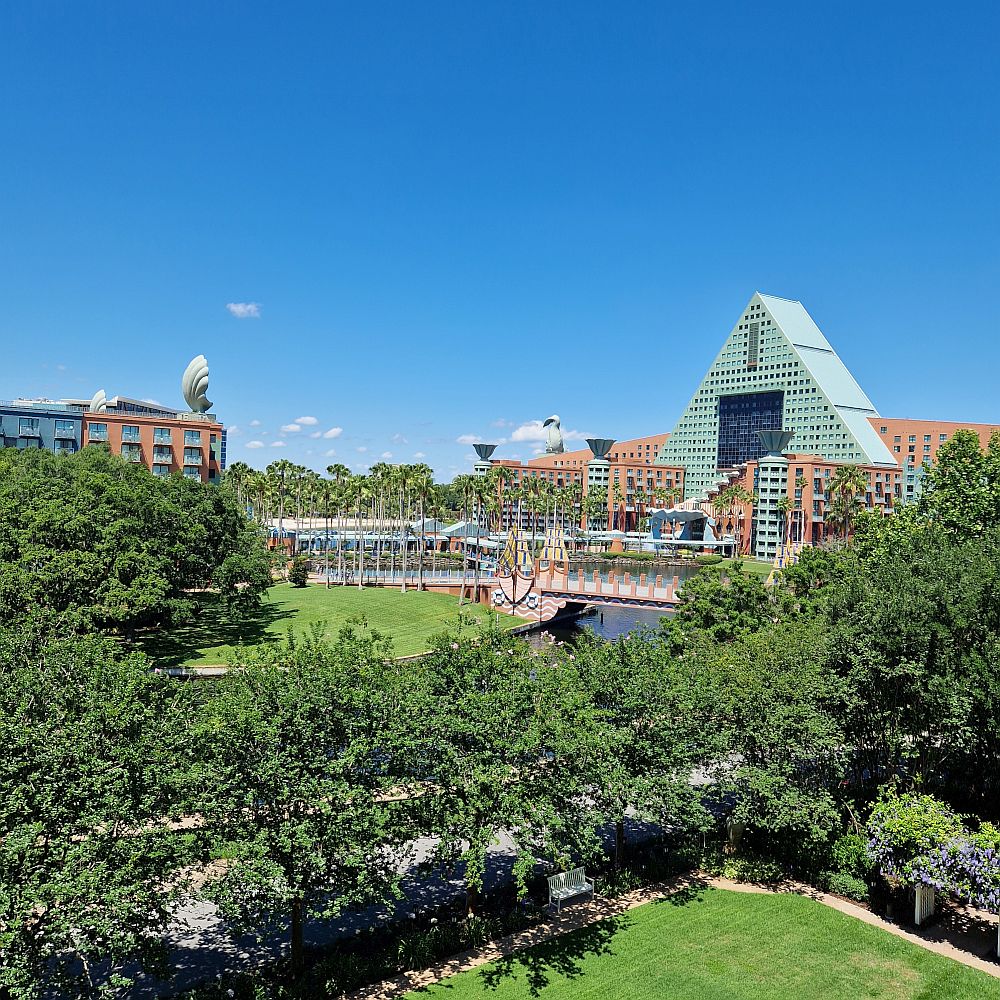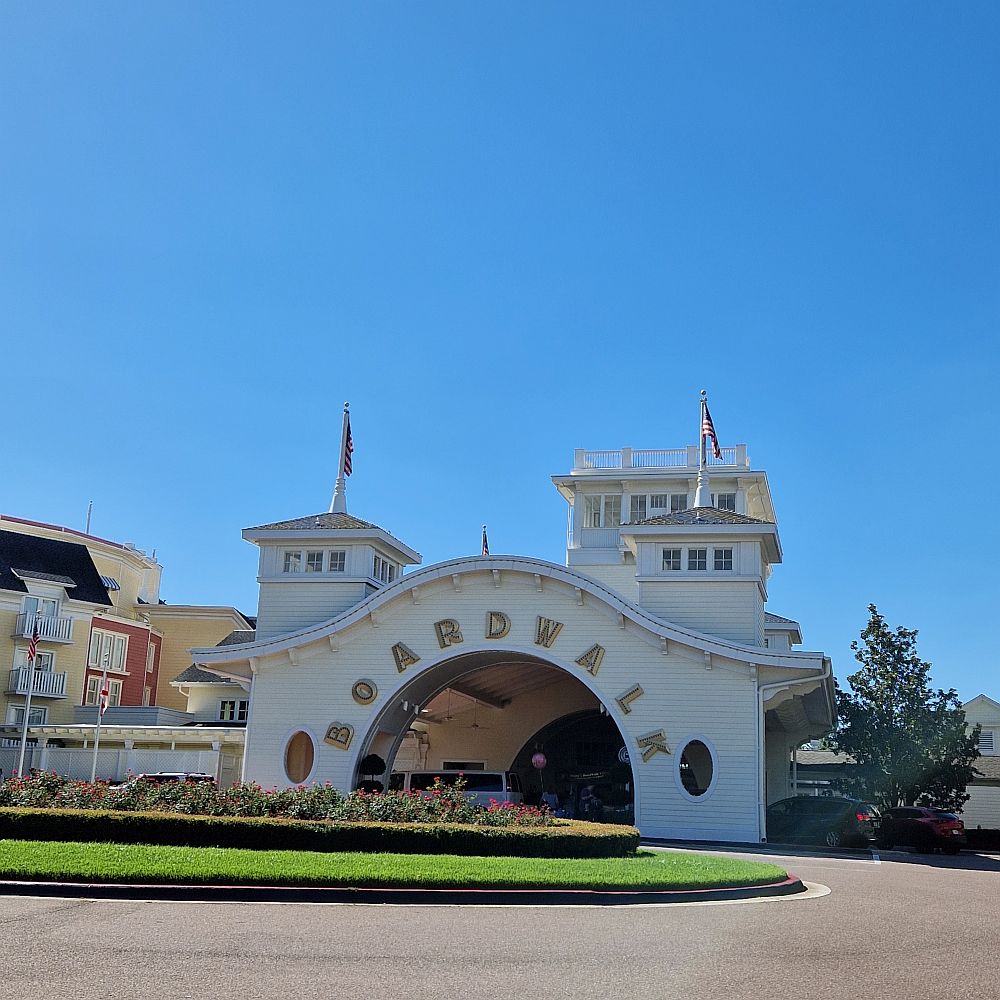 Tam rings to tell Kidani about the stolen jewellery and they say they'll ring back later. We watch the Monaco Grand Prix on the TV and then go to the quiet pool at the Boardwalk to relax and recover from last nights excesses. We find beds in the shade and snooze and swim for a couple of hours. The entertainment is provided by a couple of small squirrels chasing each other in the trees above our heads.
Tam and I share a chicken salad for lunch and then we all play Cornhole, which isn't anywhere near as rude as it sounds. There are two angled ramps 3 or 4 yards apart and they have a hole towards the top. You throw small sacks and try to get them in the hole. Charlie looks up the rules. Apparantly it's the first one to 21 points with 3 points if you get it in the hole and 1 point if it stays on the ramp. Not the most taxing of games, but it passes 15 minutes or so.
The girls and Charlie then play a card game called Unstable Unicorns. They've played it quite a bit this holiday and all I know about it is you say 'neigh' and super neigh' a lot and Charlie always looses. Except on this occassion. He has to be prevented from doing a victory lap around the pool.
Back to the room where we all shower and then get the bus to Disney Springs at 4.30 pm. The girls want to do a bit of shopping, but me, Tam and Charlie are less keen so we slope off to Dockside Margaritas for a frozen margarita. There's a man playing guitar, so it's pleasant, but very hot and muggy.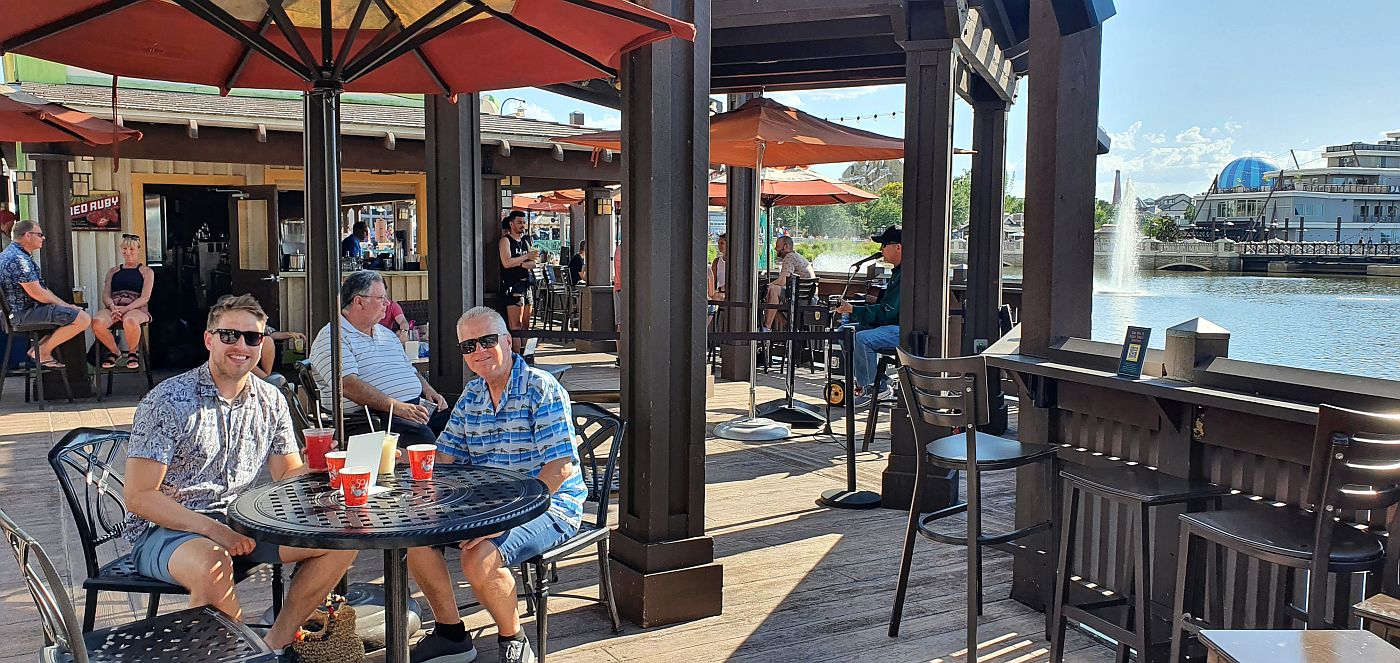 The girls join us as we walk to Jock Lindsey's Hanger Bar where we all have beers. It's even hot in here as for some reason the fans aren't working.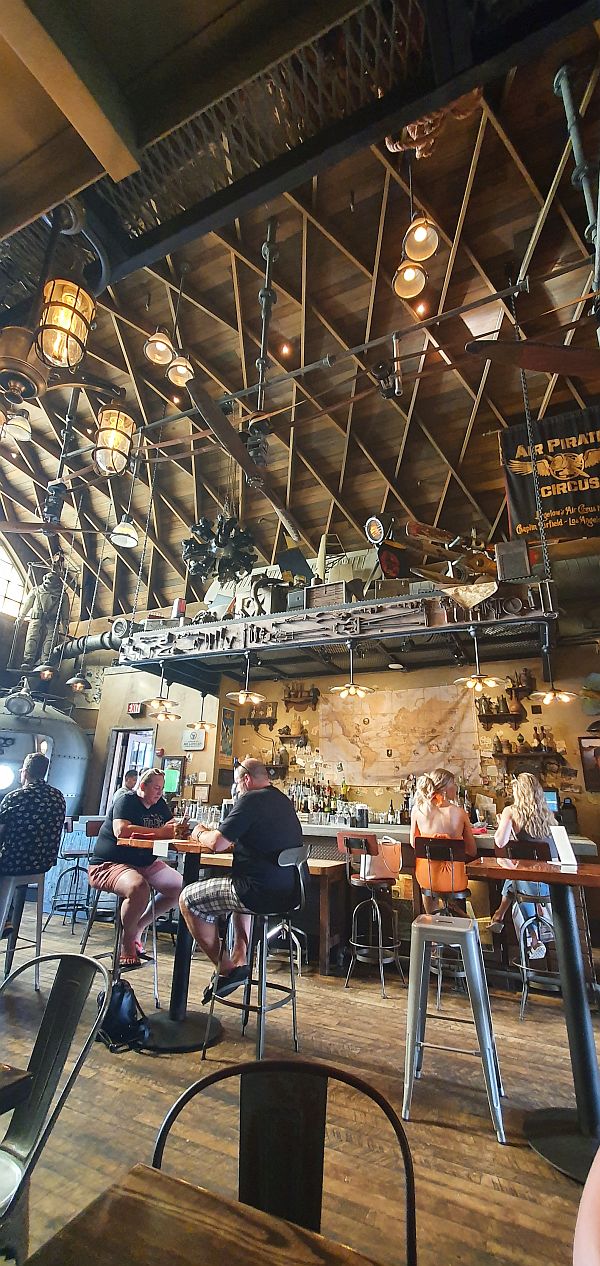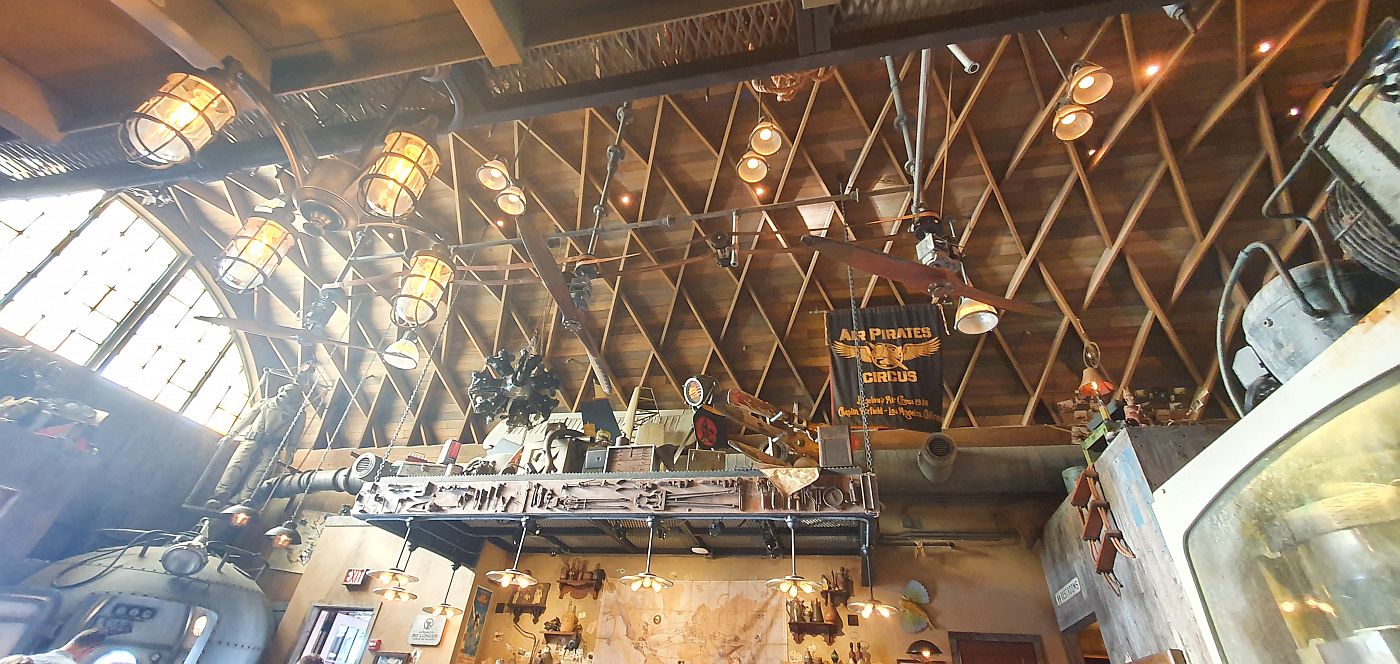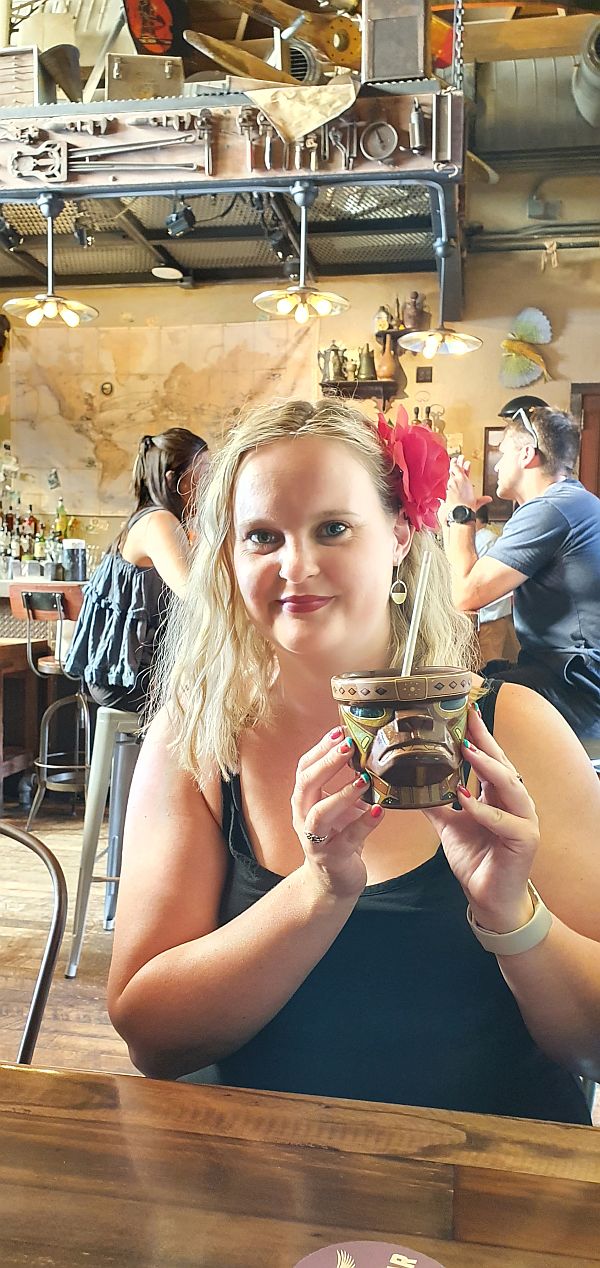 Looks like India had more than a beer.
We have a 7.15 pm ADR at Wine Bar George just across the road. As I'm paying for the beers I look outside and it's chucking it down. Proper Florida rain. People are taking cover everywhere they can including the entrance to Jock Lindsey's. We only have a few yards to go to Wine Bar George, but you'd get soaked if you tried. As it ticks round to 7.15 pm the rain eases slightly, so we sprint across. We get wet, but not soaked. I knew I'd jinx the weather with my cockiness at the lack of rain.
There are quite a lot of people gathered and we're told there will be a 15 to 20 minute wait. We eventually get called and are asked if we are happy to sit outside on the balcony. We say yes as long as we stay dry. The table is in the corner and the rain is blowing away from us and by crowding around one side we can stay dry. This might seem a bit silly, but it's fun watching the storm and it eventually clears to a lovely Florida evening and we have one of the best tables in the place.
We start with skirt steak. This is a large sharing plate with roast potatoes, brocolli and chimichurri. With a bottle of Merlot it's a lovely start to the meal. Through the next two hours we share macaroni cheese bites, meatballs with triple cheese polenta, short ribs and the Big Board (a sharing charcuterie board). All are very good, probably the short ribs being the standout. I have a glass of Pint Noir and everyone enjoys their wine choices too. All in all a lovely meal with the added fun element of the rain watching. The bill is $348 before gratuity and the service has been very good.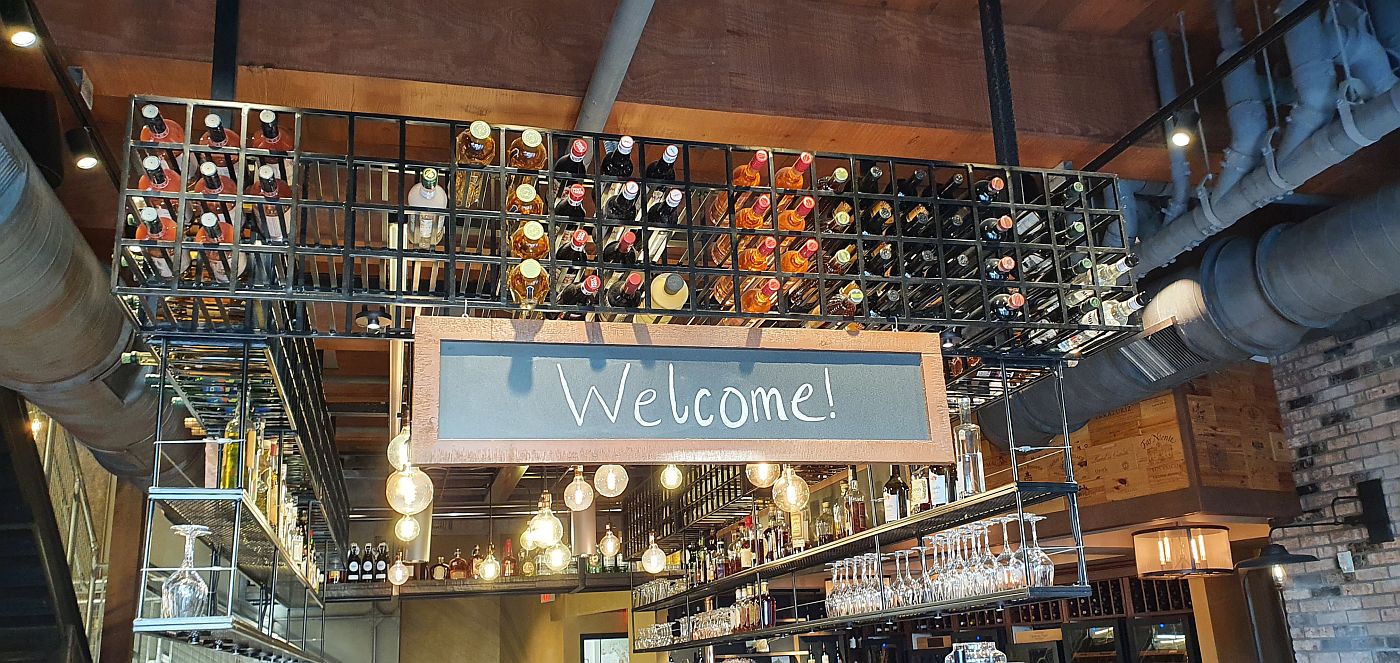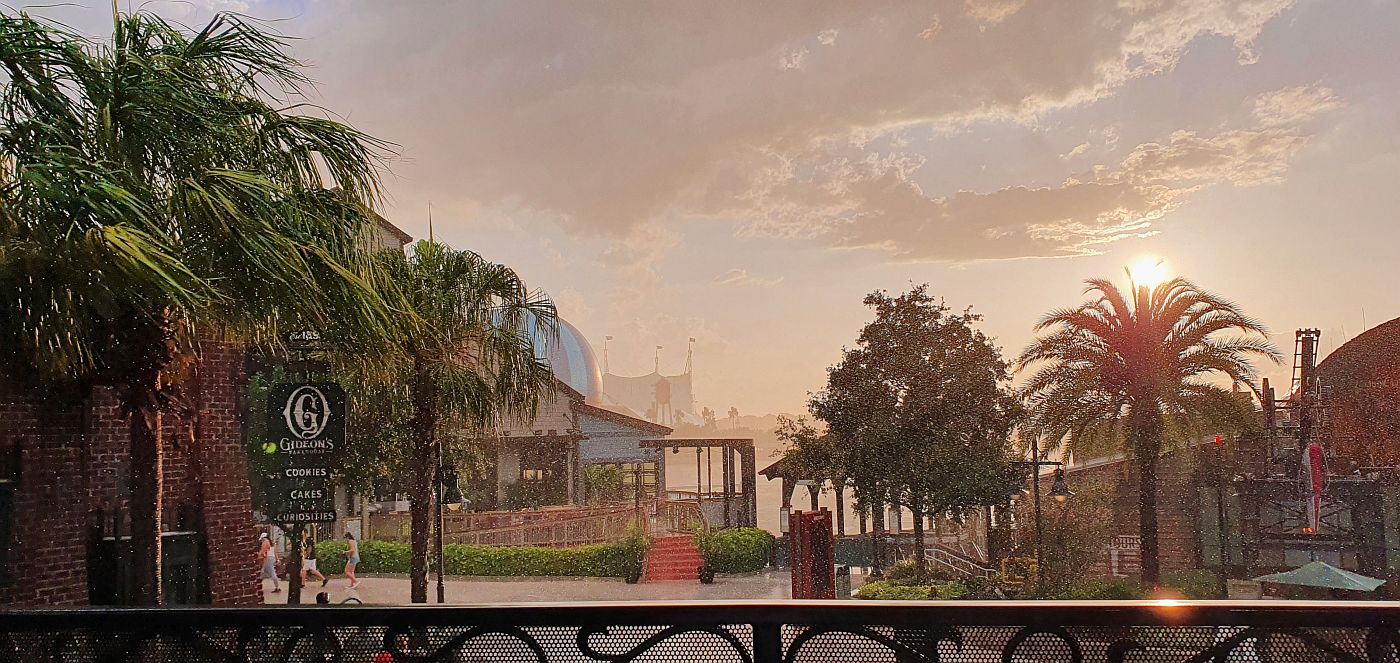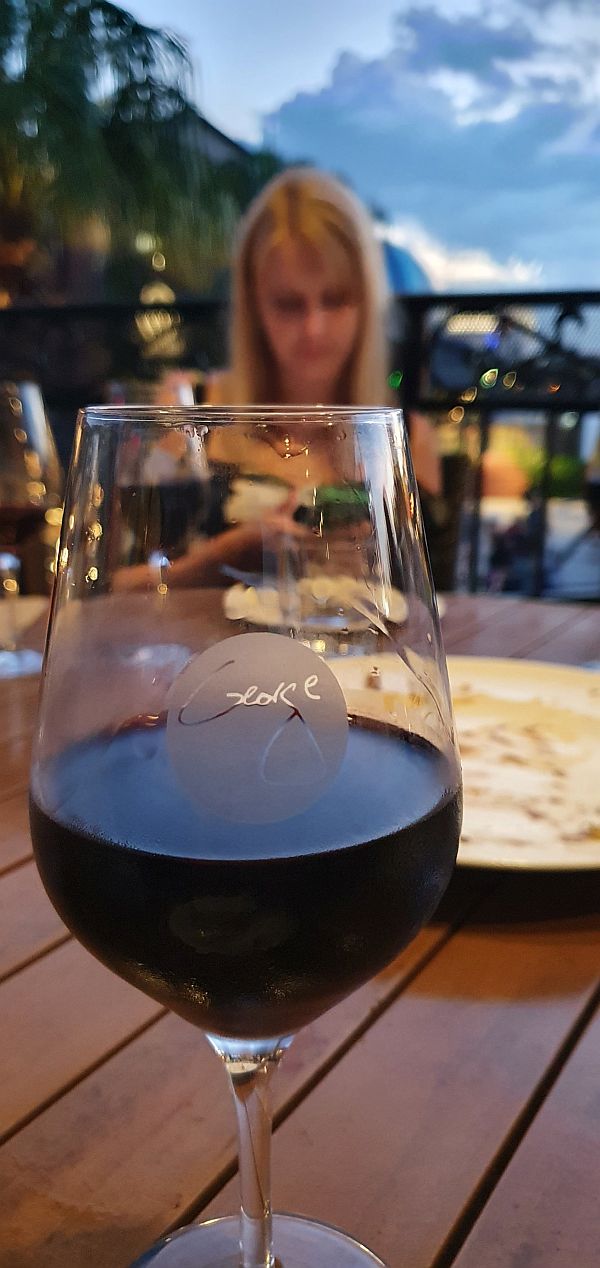 The service is so good they even produced a glass especially for Georgia.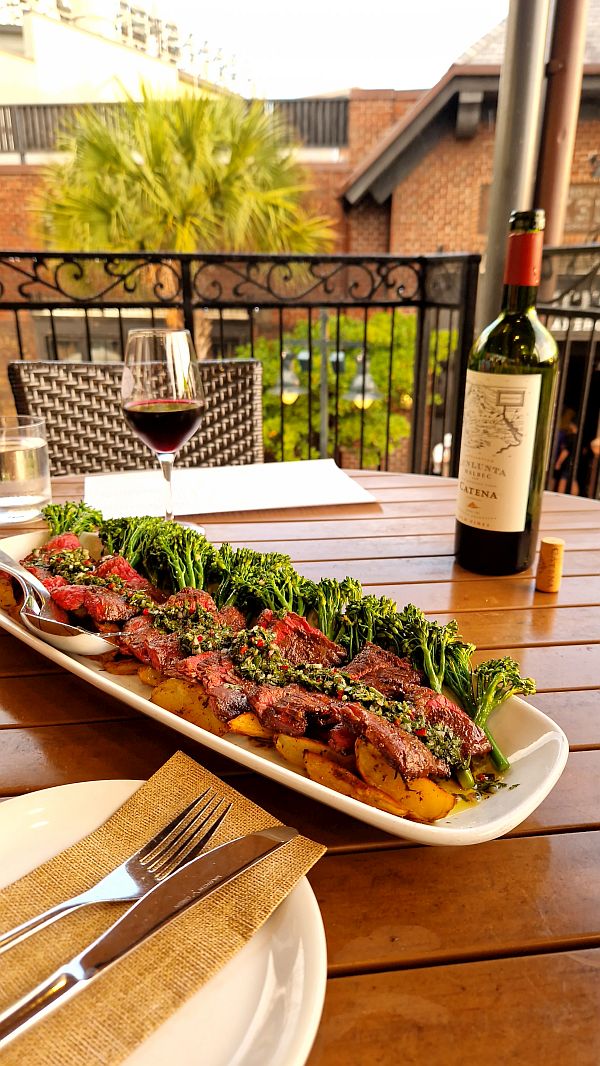 This is probably one of Charlie's photos - he's very good at the arty stuff.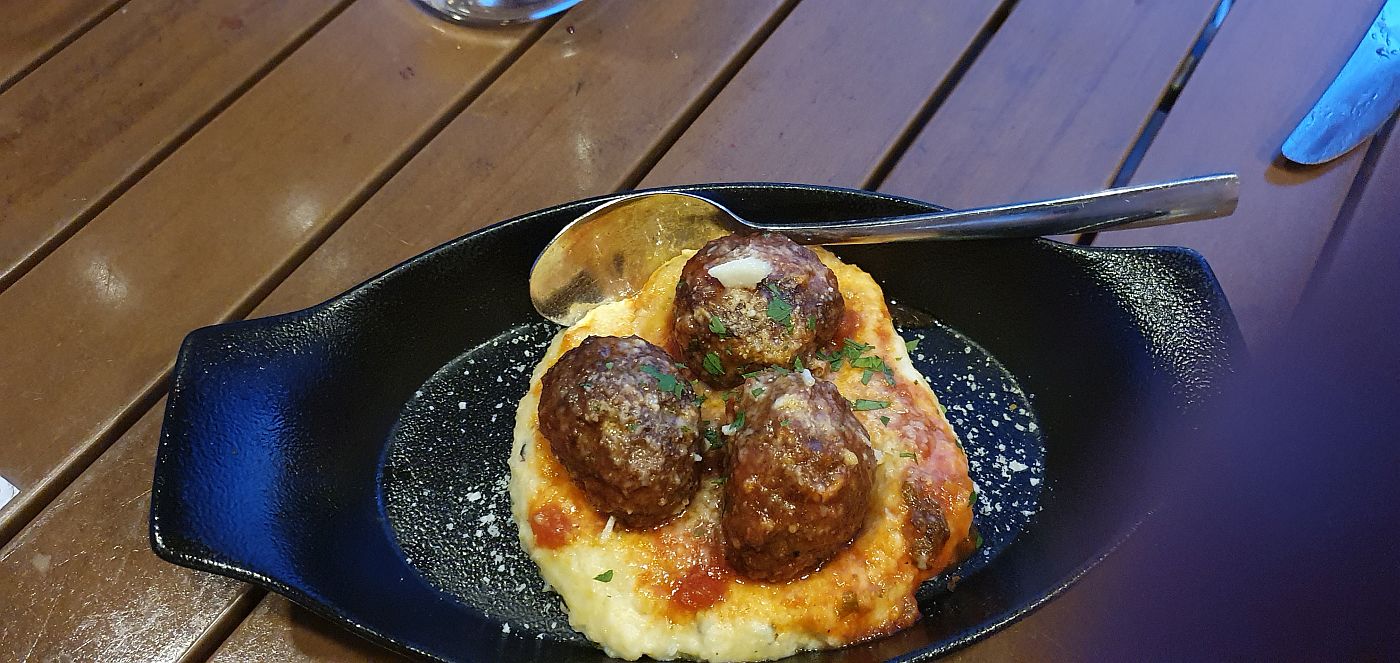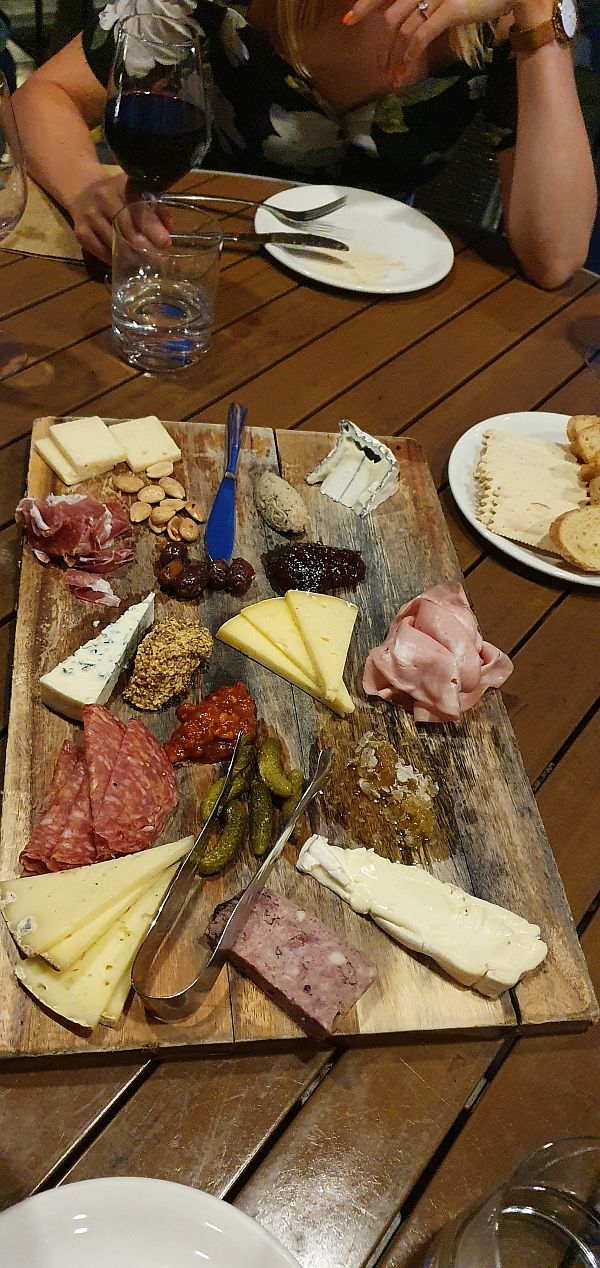 Ooohh ... I loves me a charcuterie.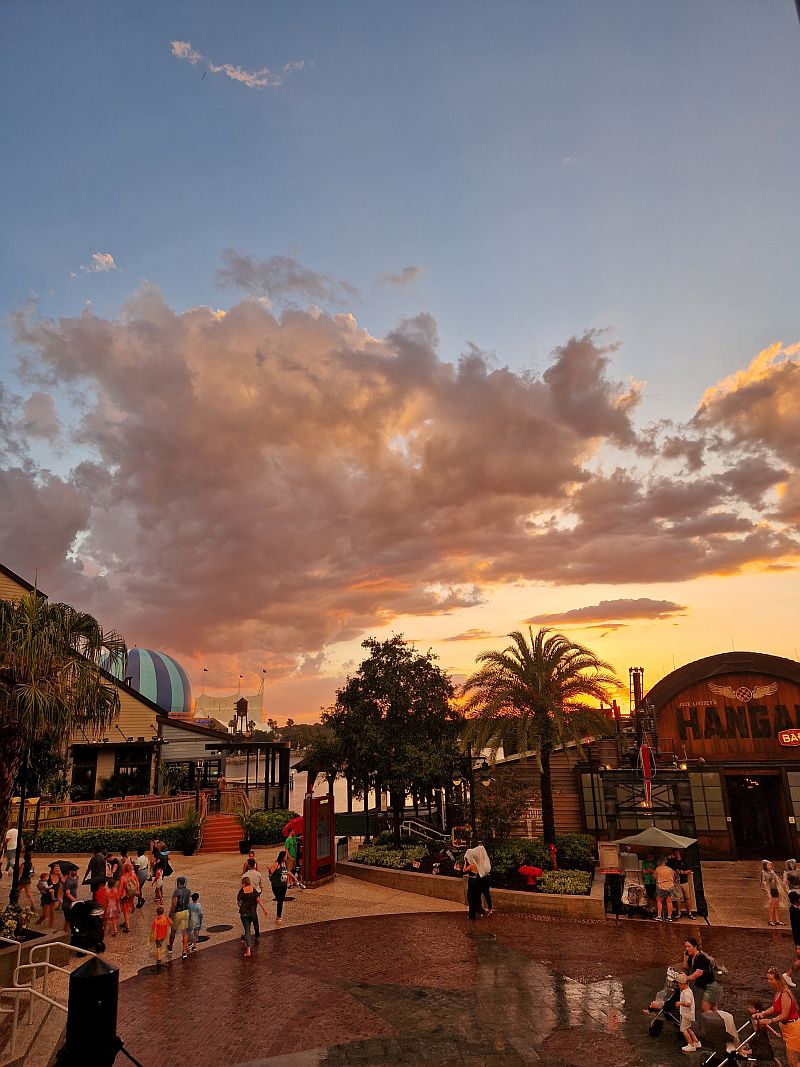 After the meal we have a walk around Disney Springs and Charlie buys another shirt. The man is really in shopping mode this holiday. Tam also popped into Gideons Bakehouse and came away with a couple of cookies. You can't really ever 'pop' into Gideons as there are always queues, but the rain had reduced the numbers.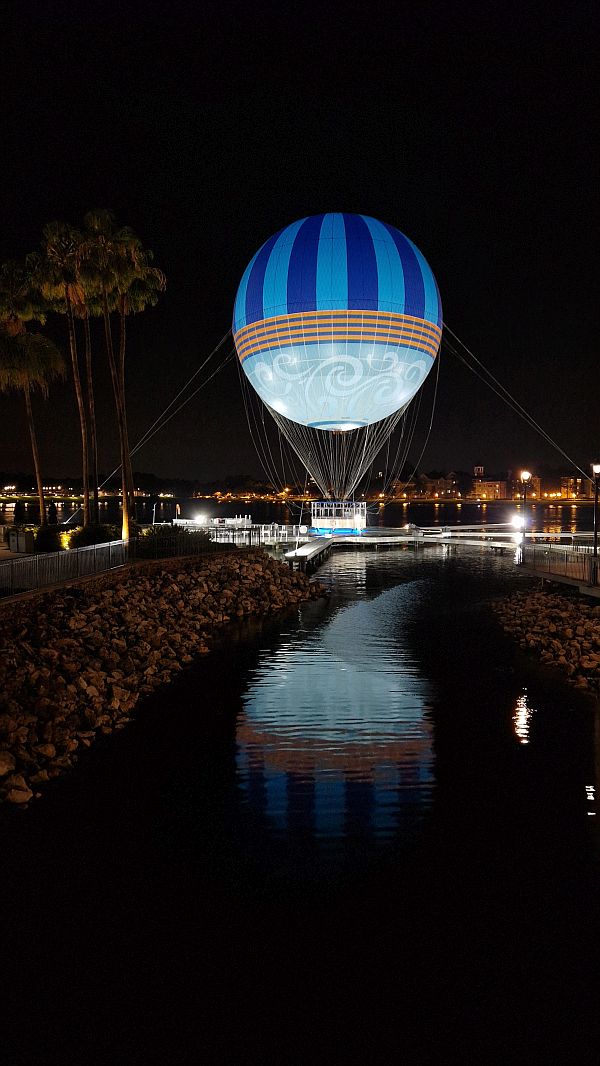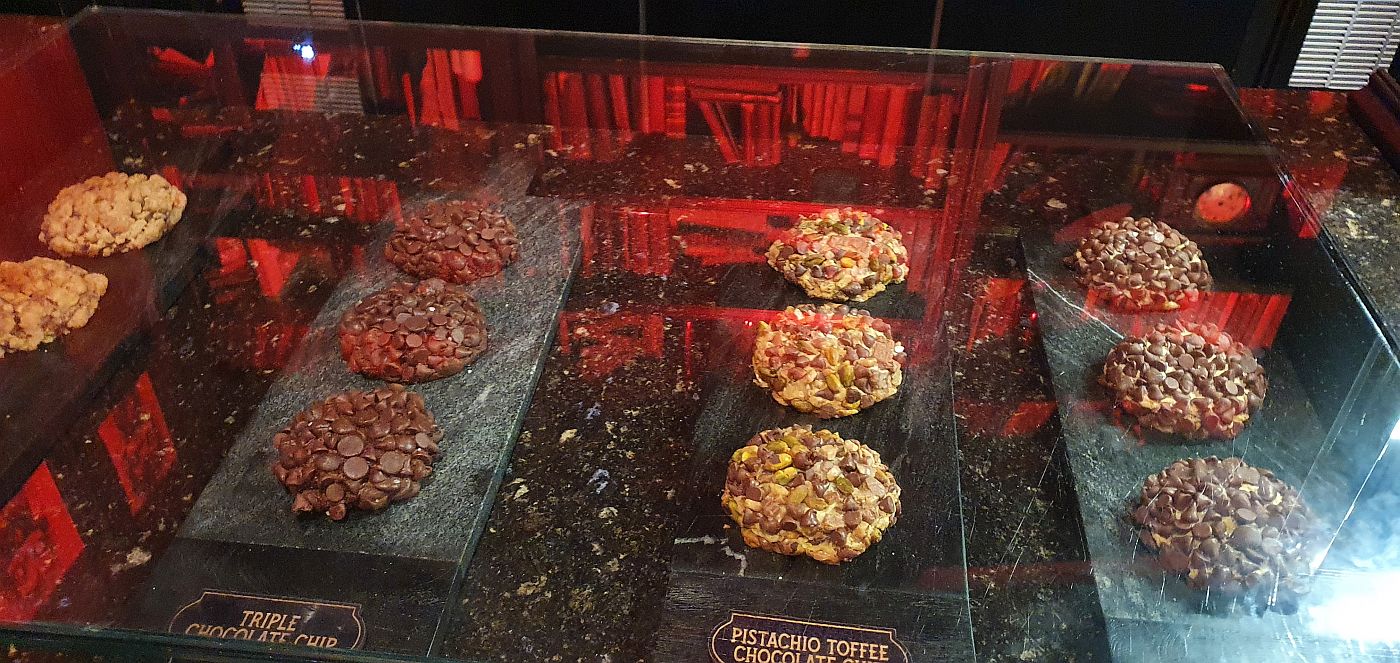 We wait a little while for a bus back to the Boardwalk, but not too bad and we're back to the room and in bed by midnight.