Day 11 - Monday 23rd May 2022
Written by Kev
We're up at 7.00 am and off to the Kennedy Space Centre for the first time in 25 years. We have breakfast at Earl's Hideaway where they do a really nice hot egg, cheese and ham roll for $5.
Charlie drives and we arrive at the Space Centre around 9.30 am. When we bought our Walt Disney World tickets from Attraction Tickets Direct they were doing a deal where we got our tickets for the Space Centre for just £19 each.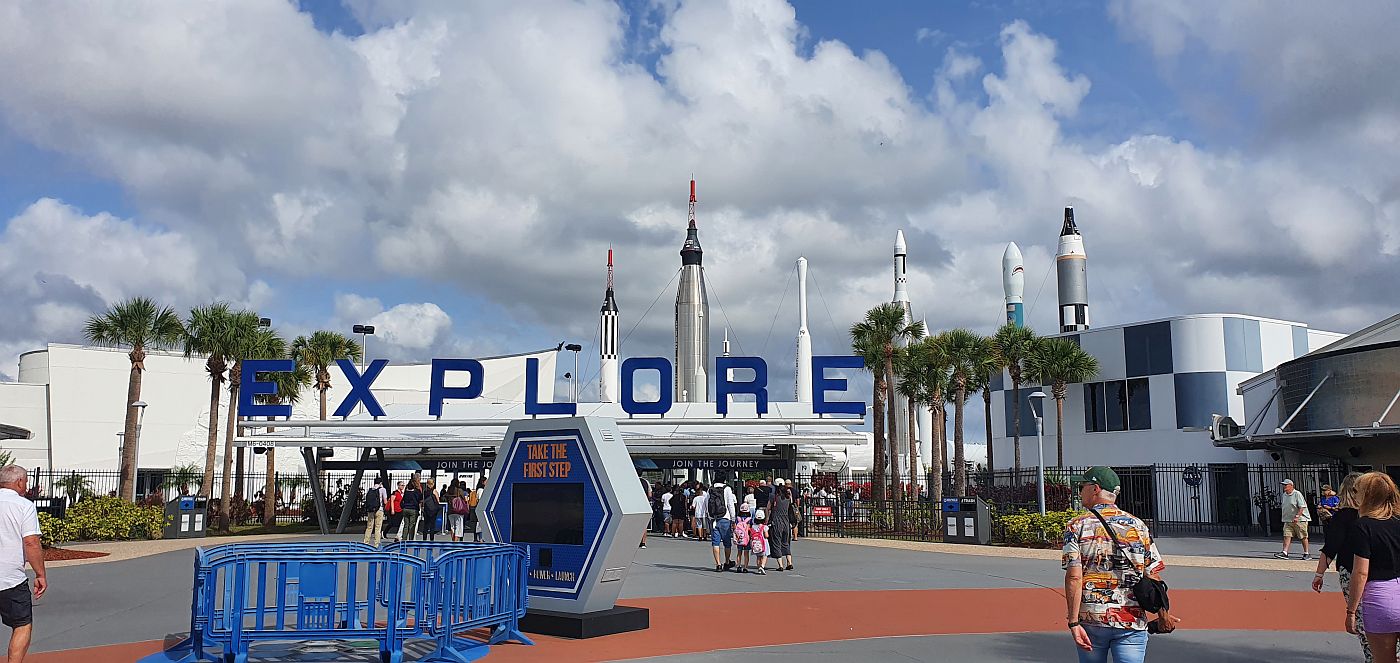 We walk past the rocket garden as we'll look around here later and go straight to the IMAX theatre to watch Journey To Space 3D. This is good, but I guess technology has moved on - once I would have thought an IMAX film was amazing, but advancements in things like virtual reality have taken some of the awe away.
Our next attraction is the bus tour to the Saturn 5 display which takes you past the immense Vehicle Assembly Building. This part always has me amazed at the sheer size of the rocket and the power that's needed to get it off the ground.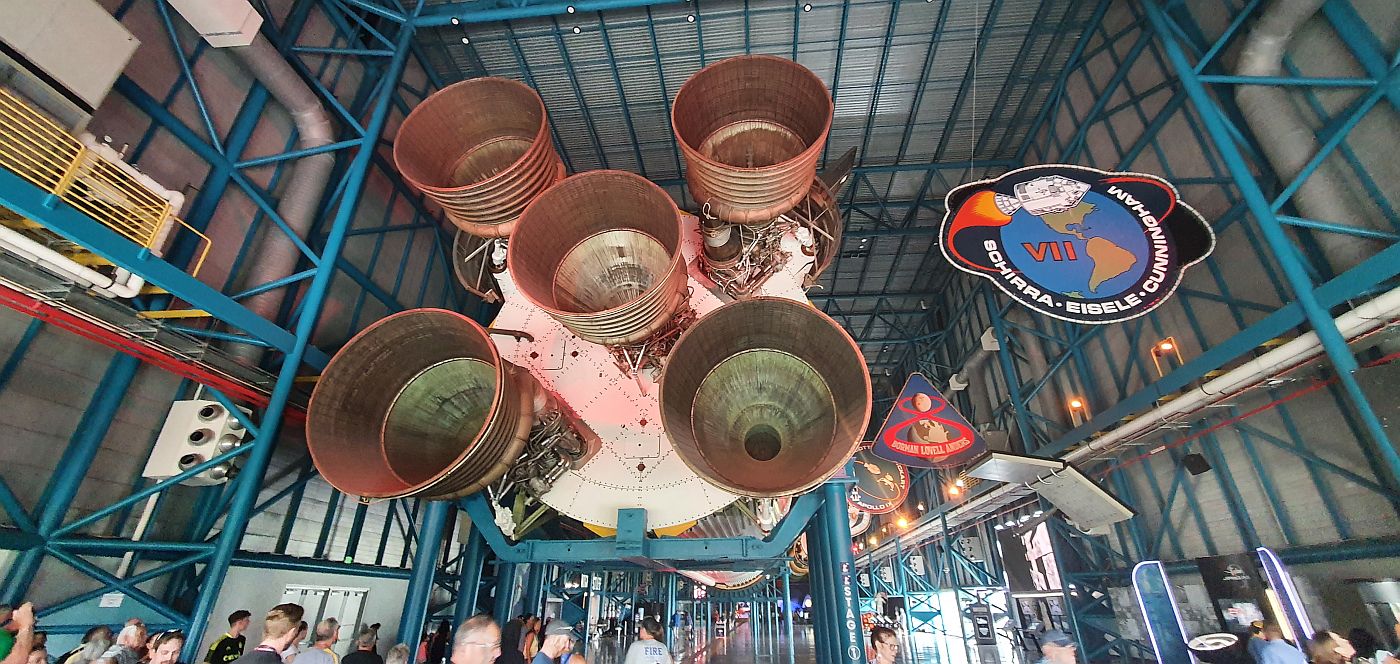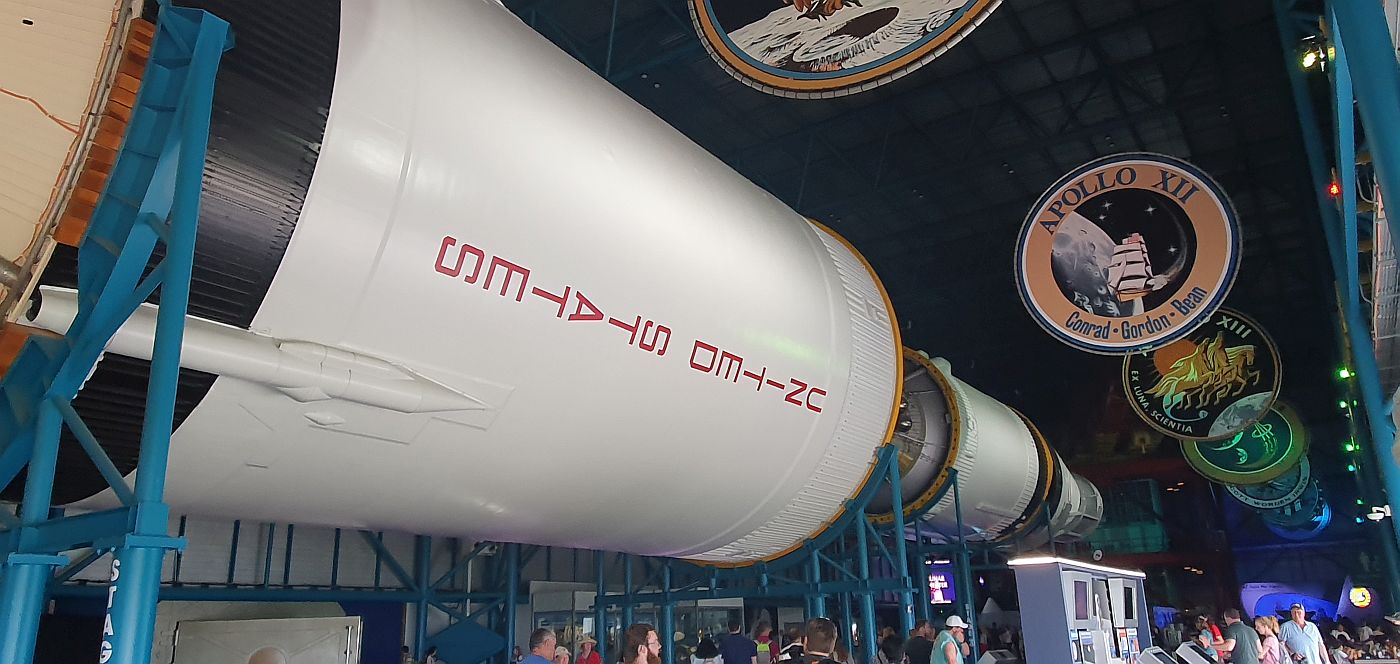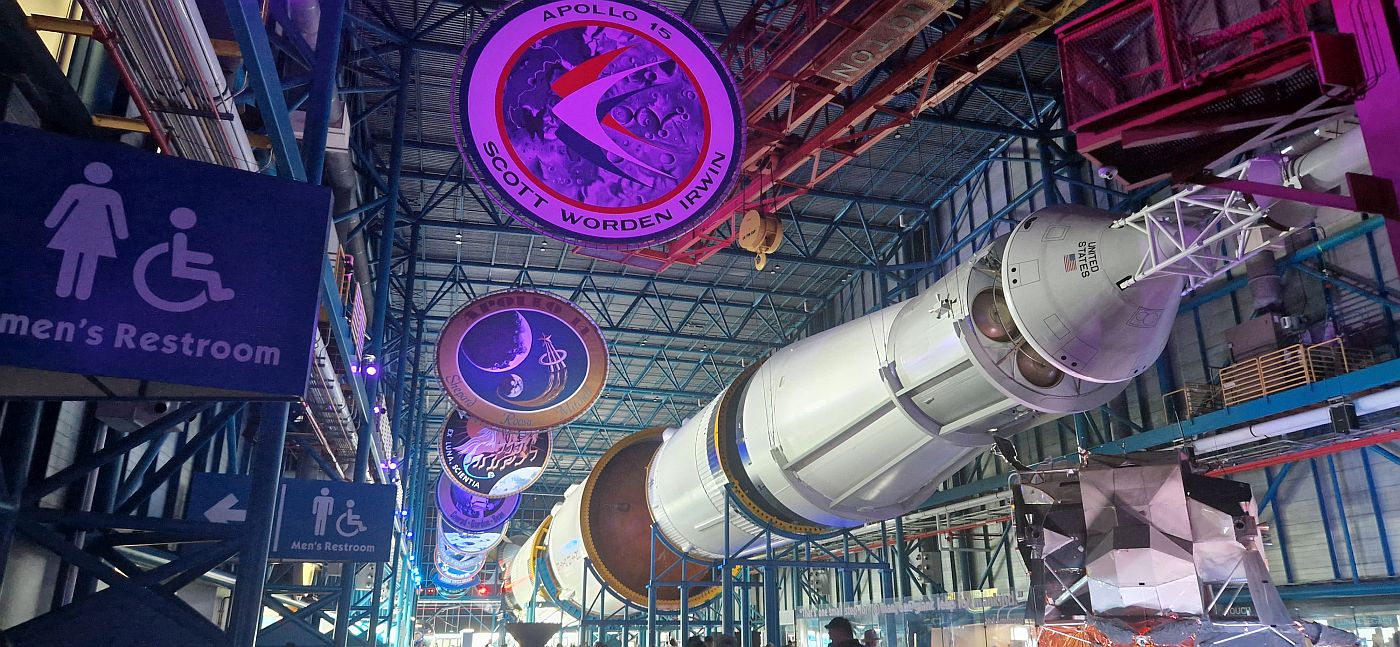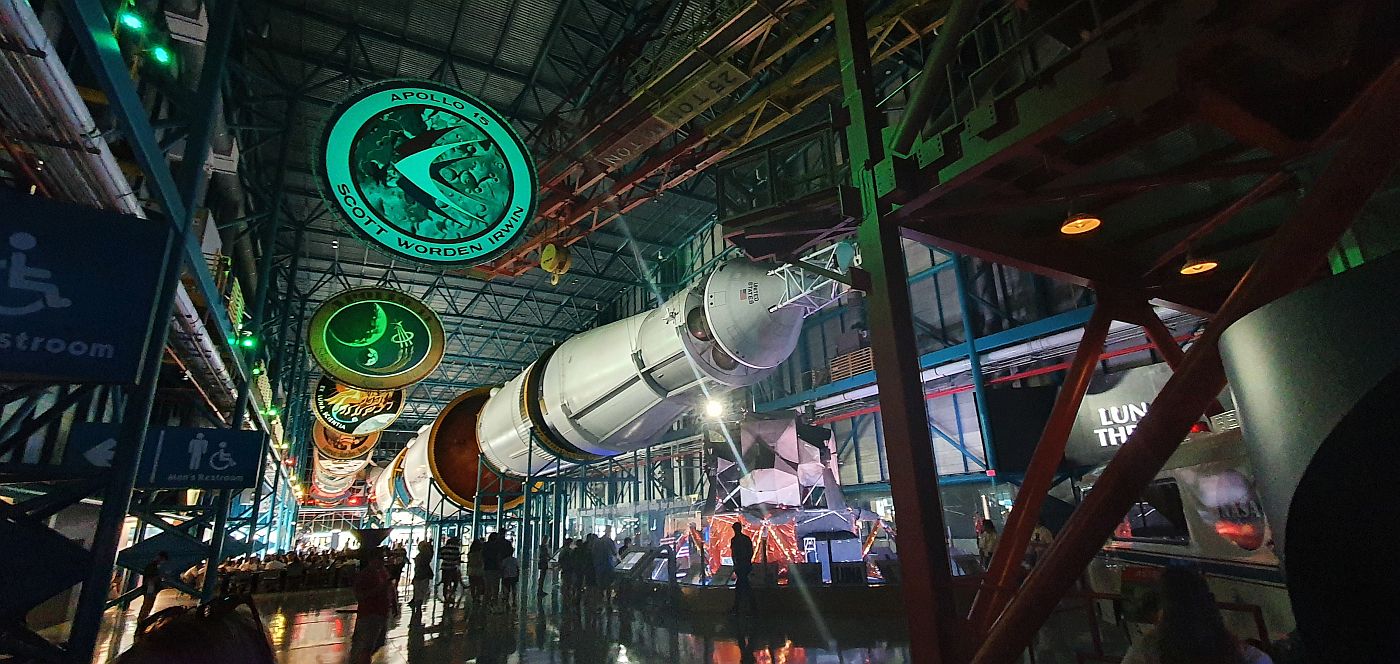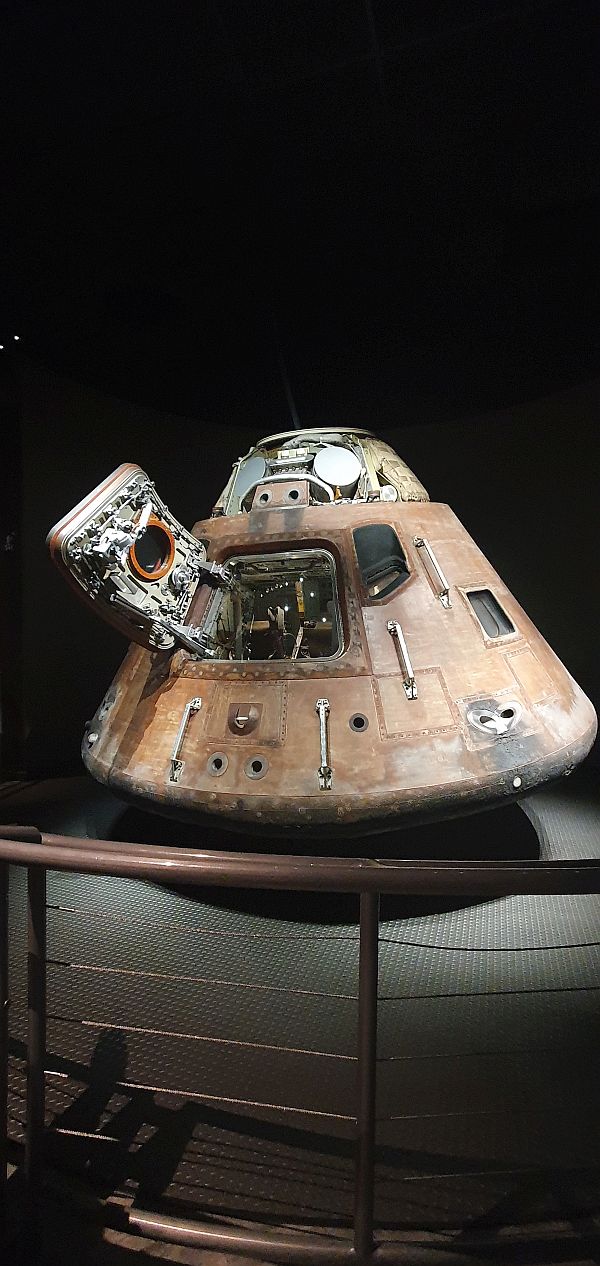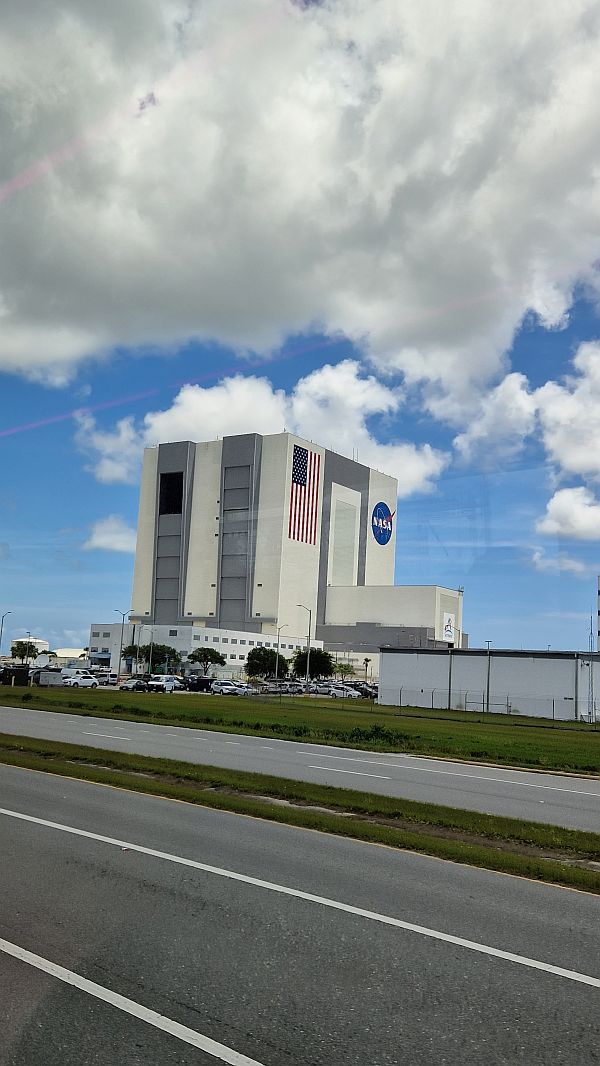 Doesn't look very big in this photo, does it? According to Wikipedia it is the largest single storey building in the world.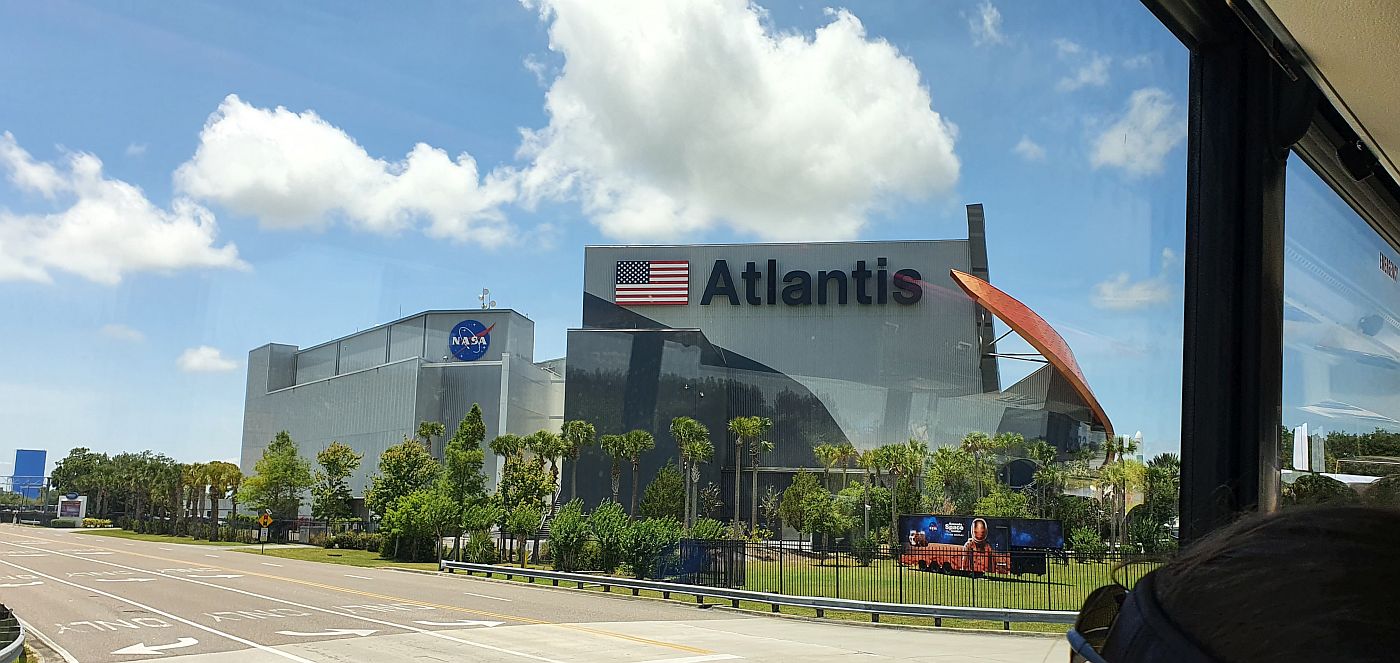 Lunch is salad and pulled pork roll (split between me and Tam) followed by a look at the Space Mirror Memorial which lists all those that have lost their lives in pursuit of the exploration of space.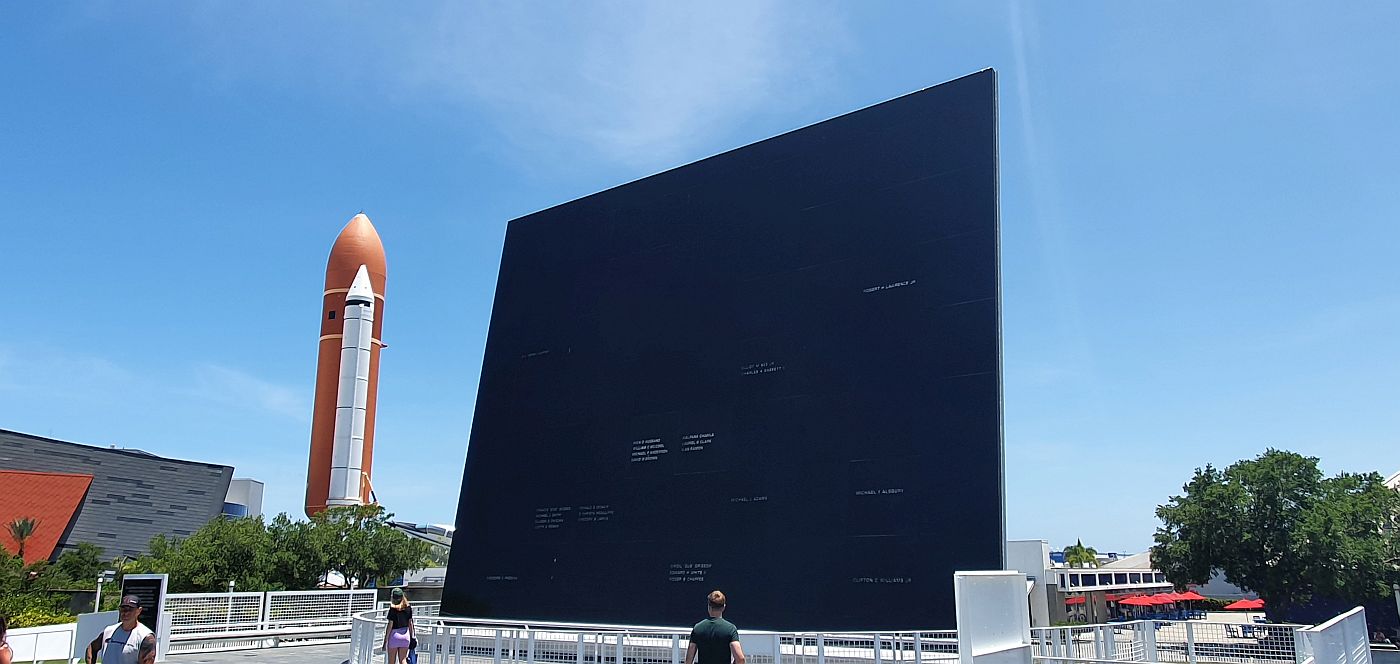 The Atlantis Space Shuttle exhibit is next and then presentation is excellent, especially the stunning reveal of the space shuttle at the end. We take a ride on the Atlantis simulator, which has us taking off into space, but this is somewhat spoiled by loads of schoolchildren screaming their heads off. This is another example of something that was considered groundbreaking as an attraction when it was first introduced, but is now showing its age.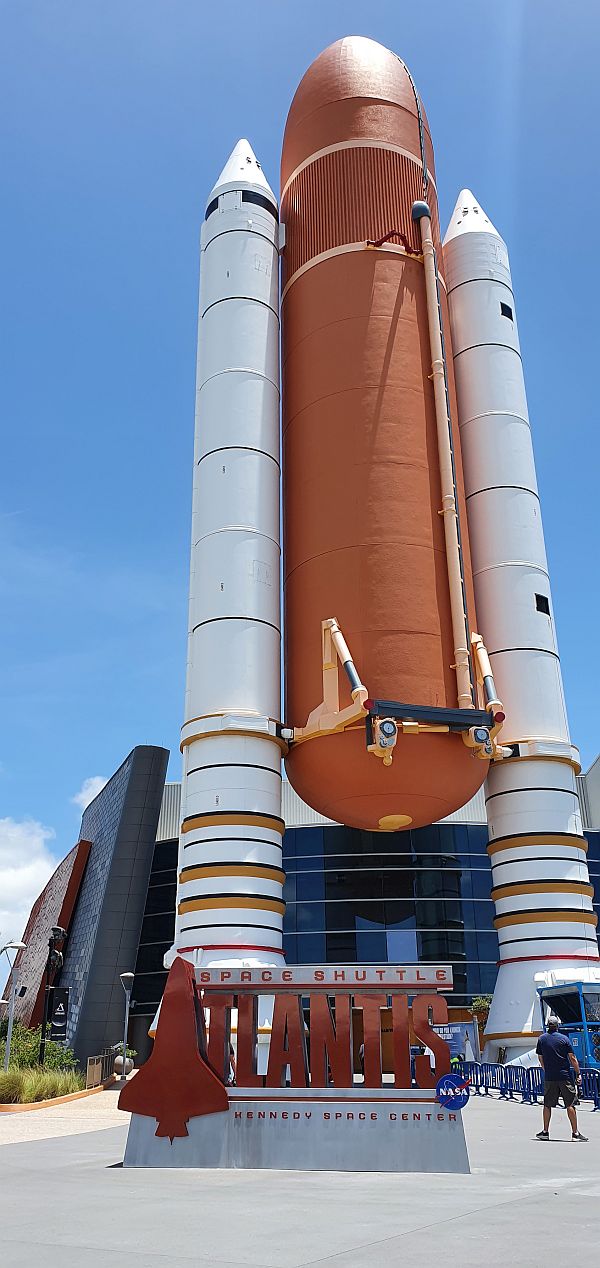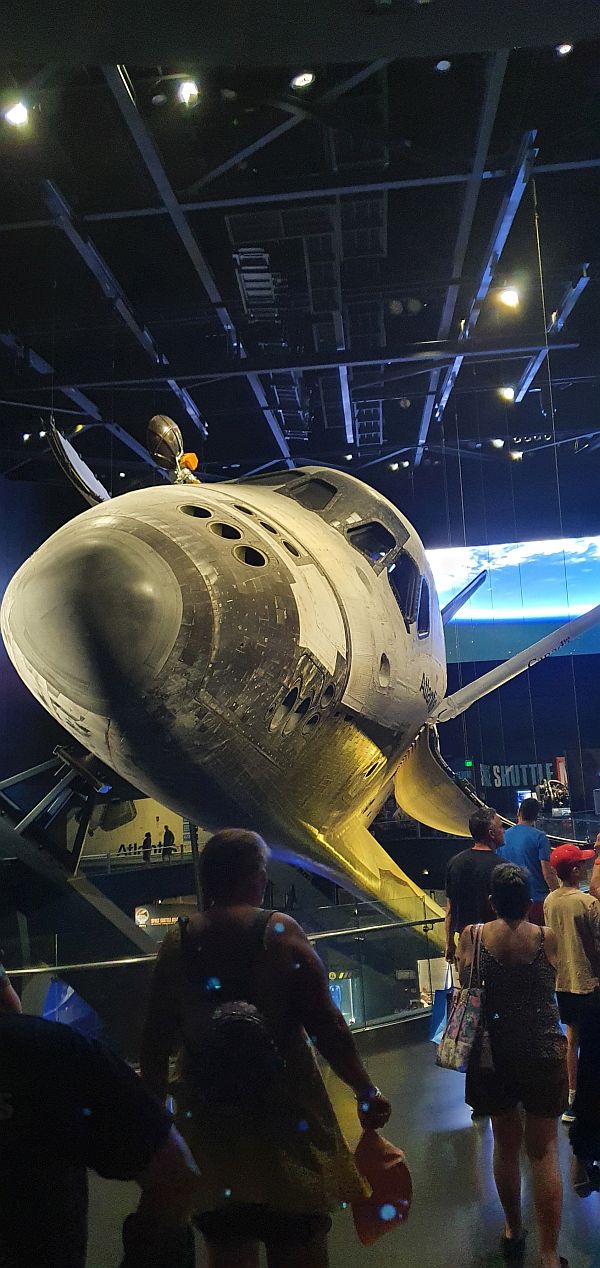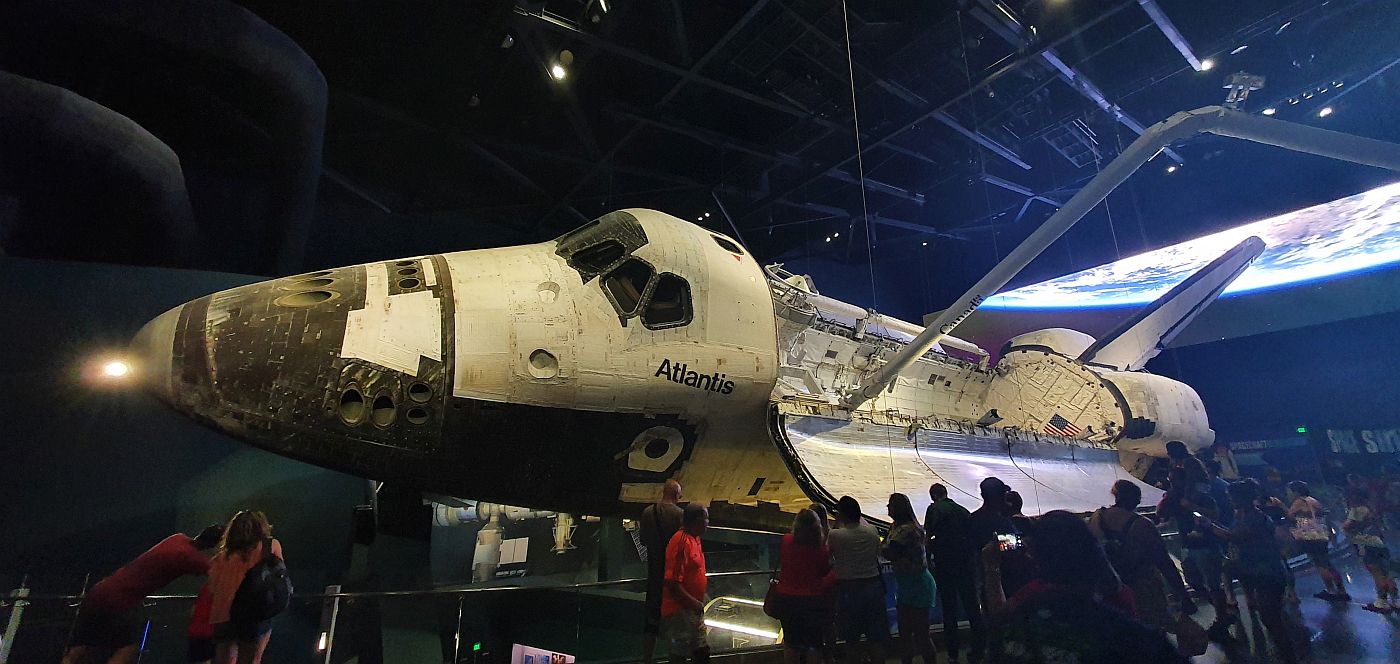 I like that they didn't clean up the shuttle too much. It's just how you imagine it was when it returned to earth.
We look around the Rocket Garden before we leave as well as dropping in on the Nature and Technology exhibition which shows how the Space Centre exists alongside the natural world, something that is brought home to us when we see several alligators in the canals and ditches by the roadside around the centre. The girls and Charlie are very impressed with everything they've seen and have really enjoyed the whole day.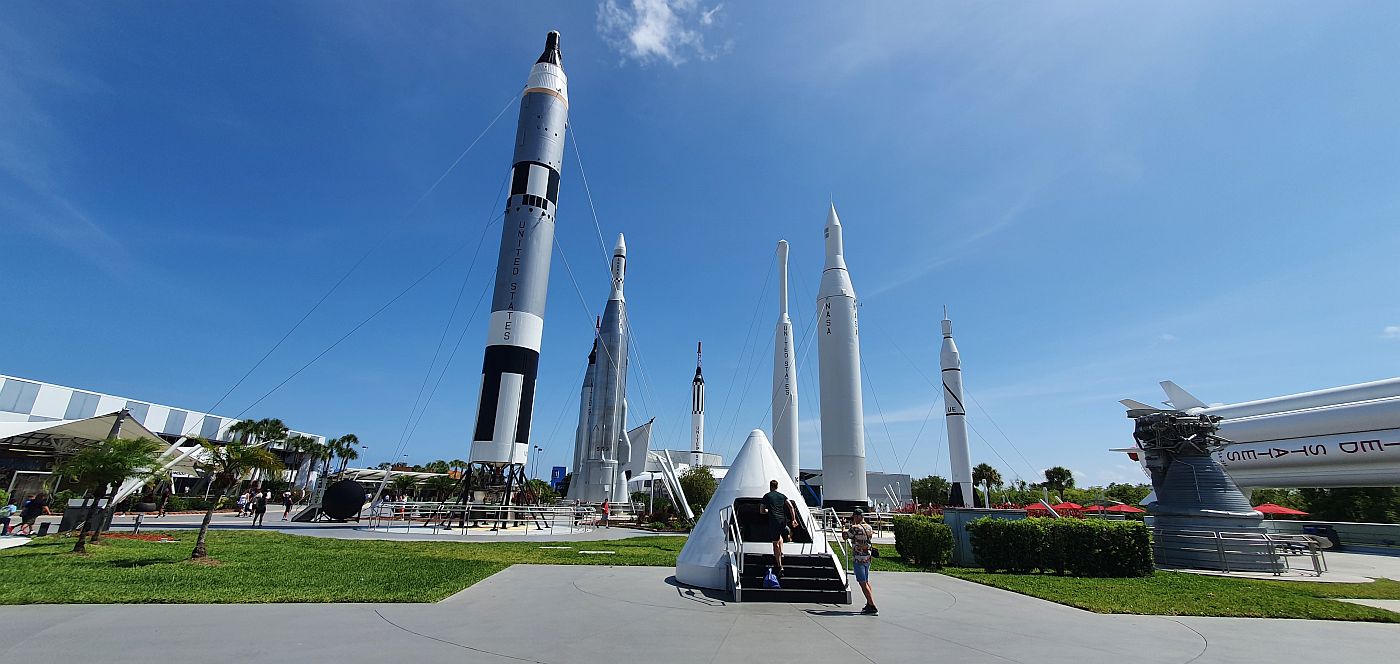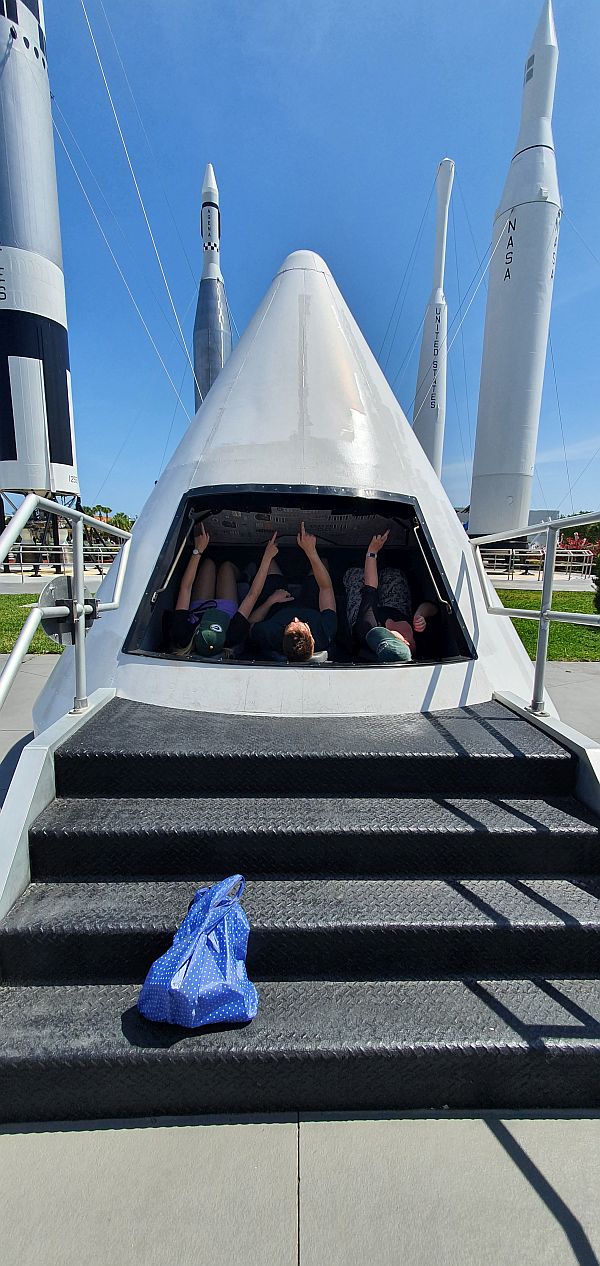 Charlie and the girls try and work out which button gets them on to Twitter.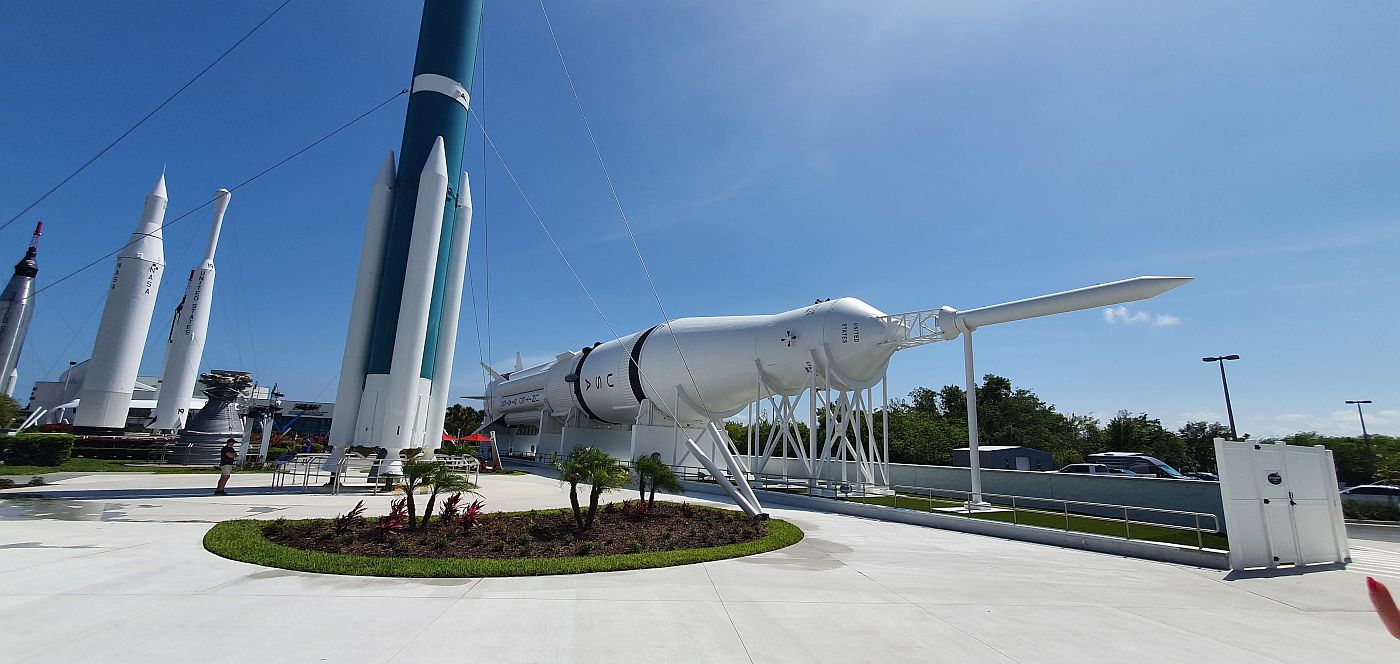 I drive back along the coast through Cocoa Beach and Melbourne and we stop at Walmart to get breakfast things to take with us to WDW as we leave for there tomorrow. We drop our stuff off at Captain Hiram's and then we're staright out to The Crab Stop to eat. This is a pleasant place and we eat outside looking at the small pier that juts out into the water. I'm not brave enough to order the crab, but several tables around us do and they're huge!
I have the grilled grouper with garlic potatoes and it's very nice. The ladies have had their eye on the peanut butter pie, but there is only one piece left, so we all have a little - at least I manage a small mouthful before the rest is quickly devoured.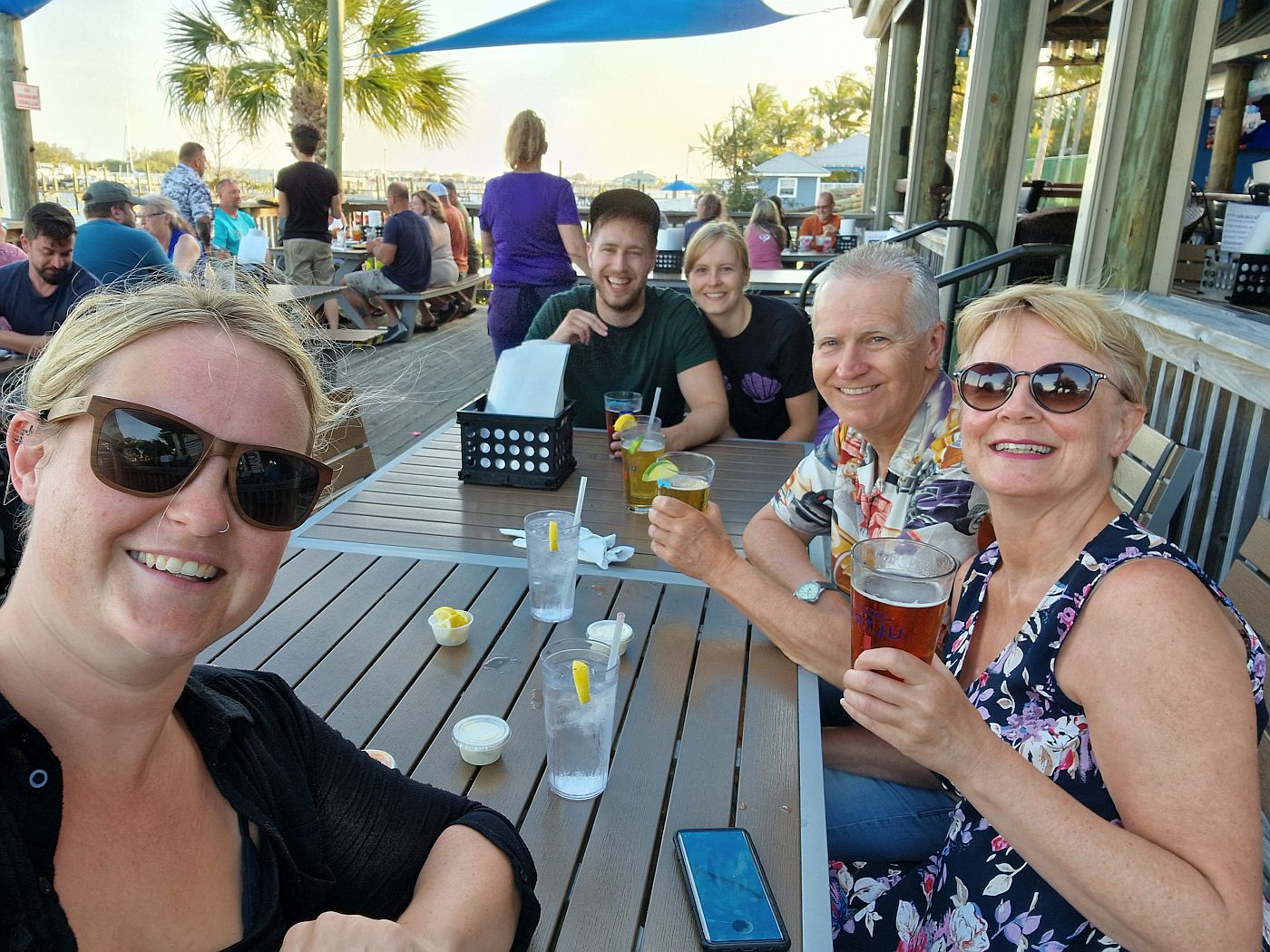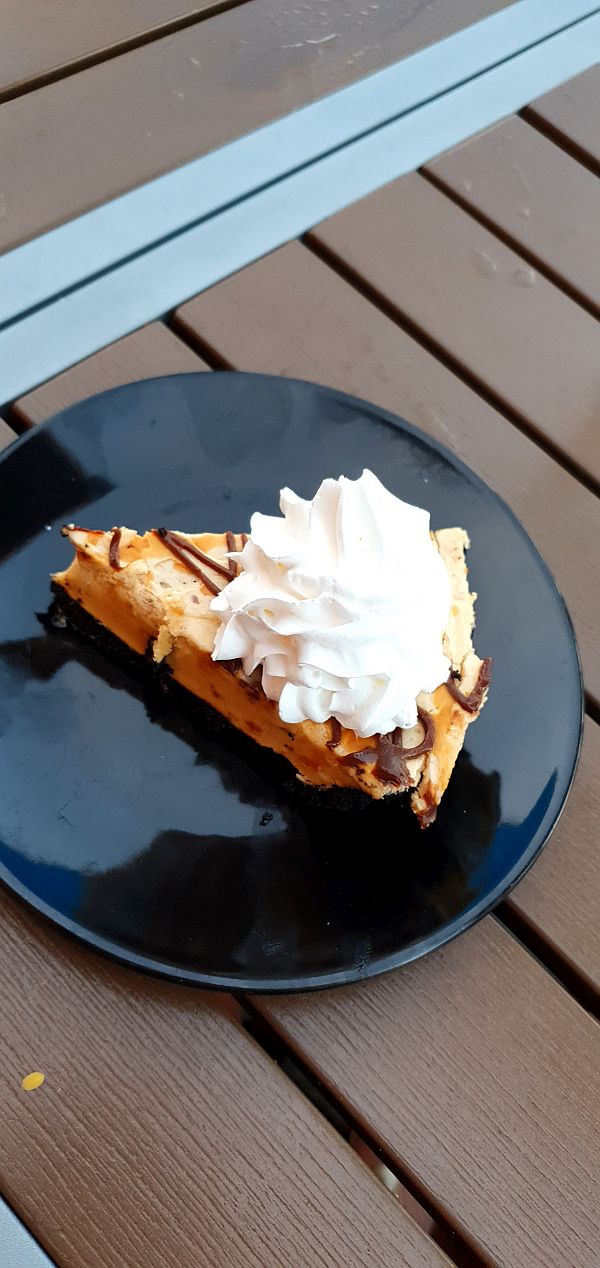 The single piece of peanut butter pie. With the women all vying for this it lasted less than 10 seconds. I've never seen spoons move so fast.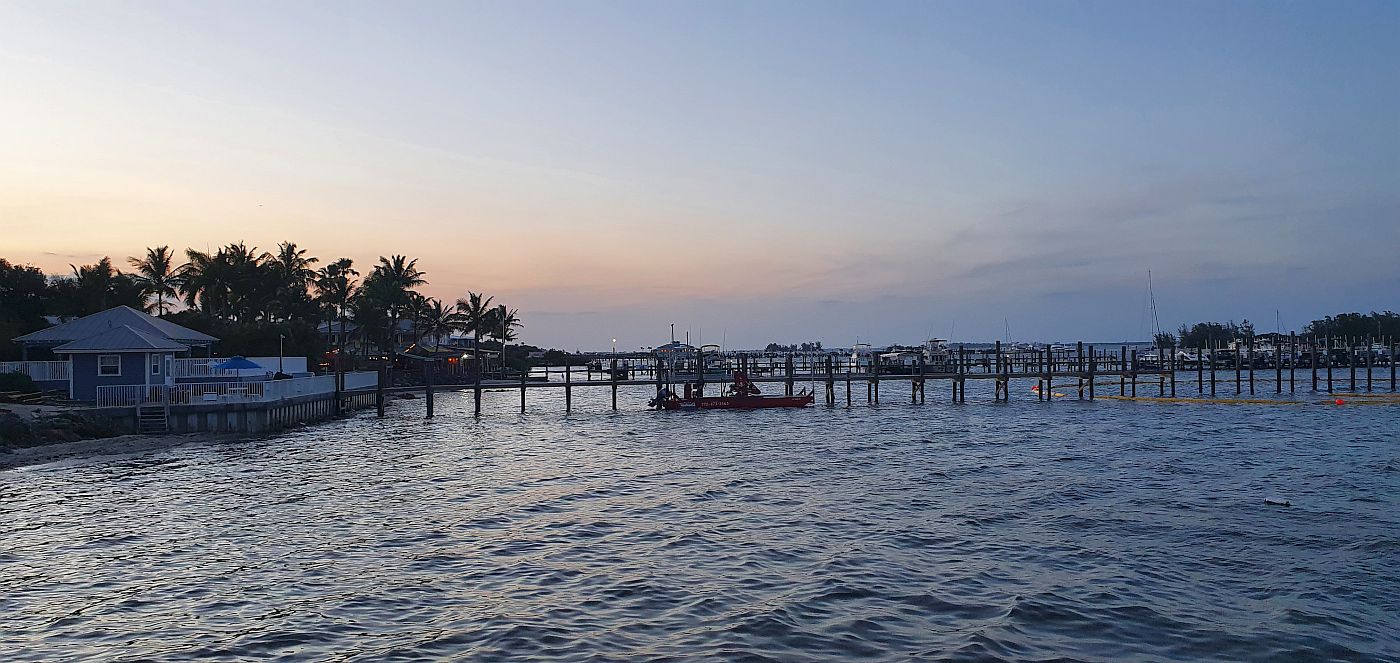 We take photos at the end of the pier before returning to Captain Hiram's for a last drink and to discuss our plans for Disney. We're back to the room at 9.30 pm as we've got an early start tomorrow.