Med Cruise - October 2021
Katakolon
Written by Kev
Katakolon is primarily chosen by cruise lines as a port stop as it is 25 miles or so away from Olympia. We didn't fancy walking round a historical site as we've done that a fair bit in Turkey recently and also intend to visit Pompeii when we dock in Naples. So the plan today was just to get off the ship and walk around a bit.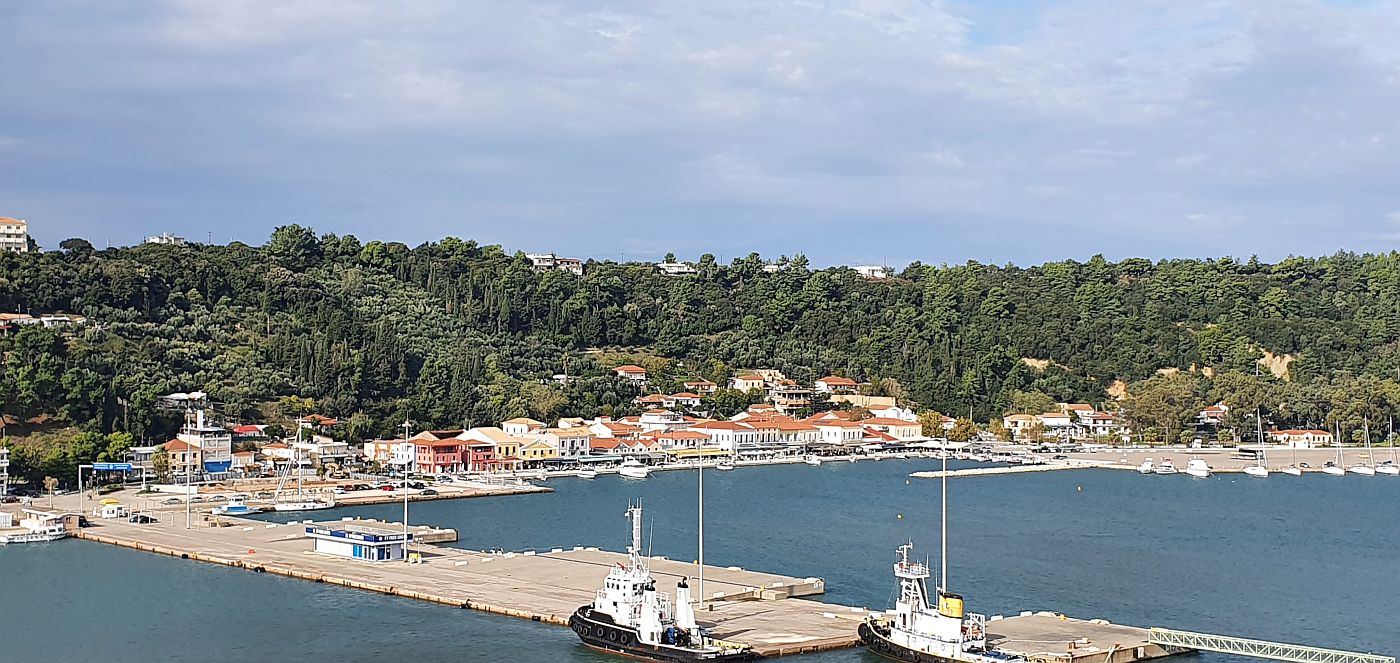 It's an easy walk into the town from the cruise ship.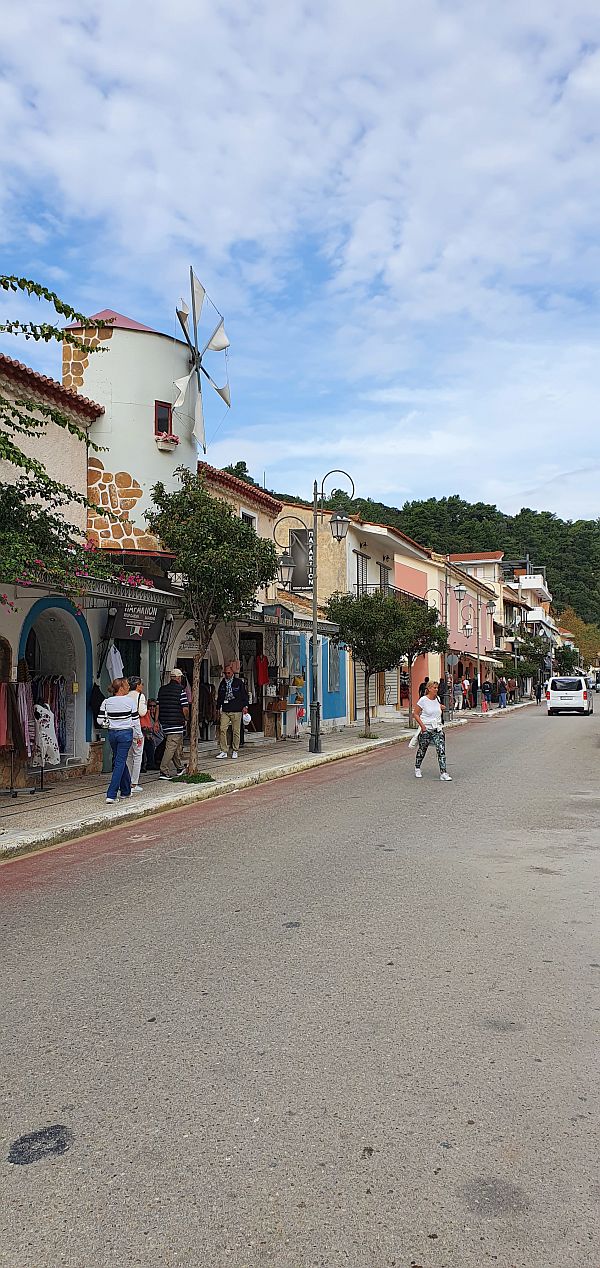 The town was prettier than I expected. Only a small place but quite pleasant.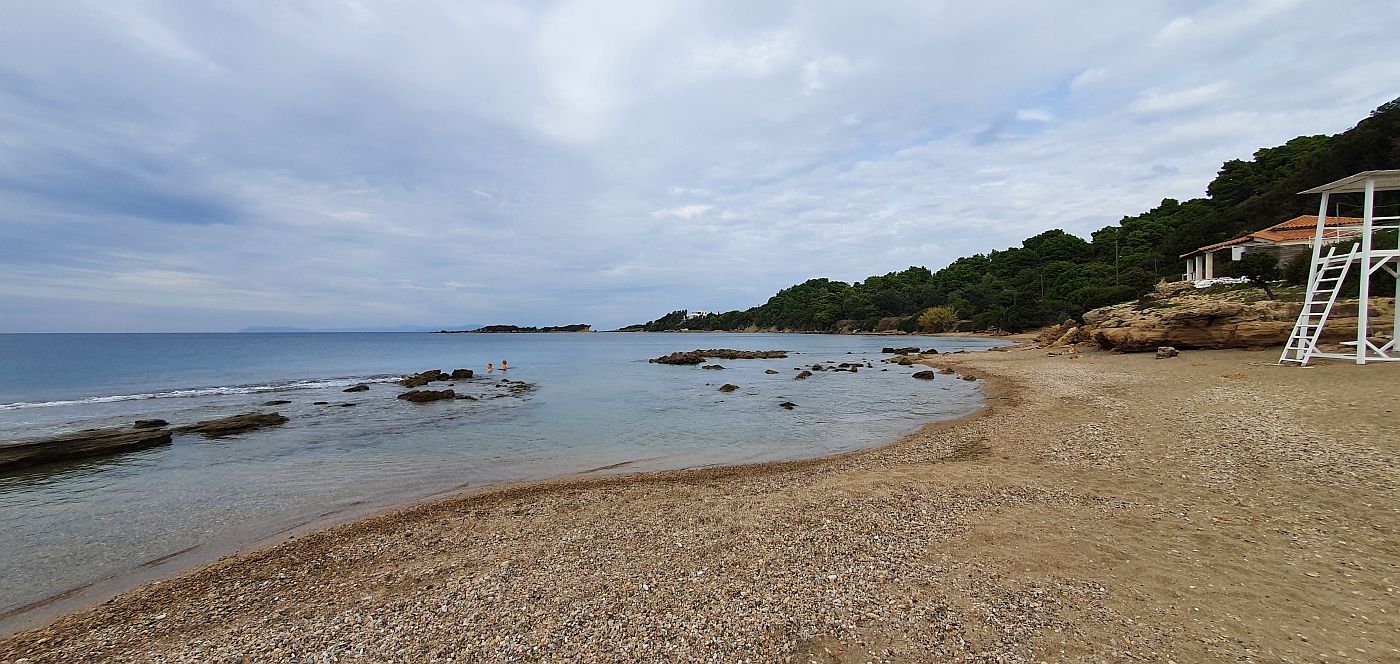 We'd read about a beach 3 miles or so away and walked to find it. As you can see it was virtually deserted.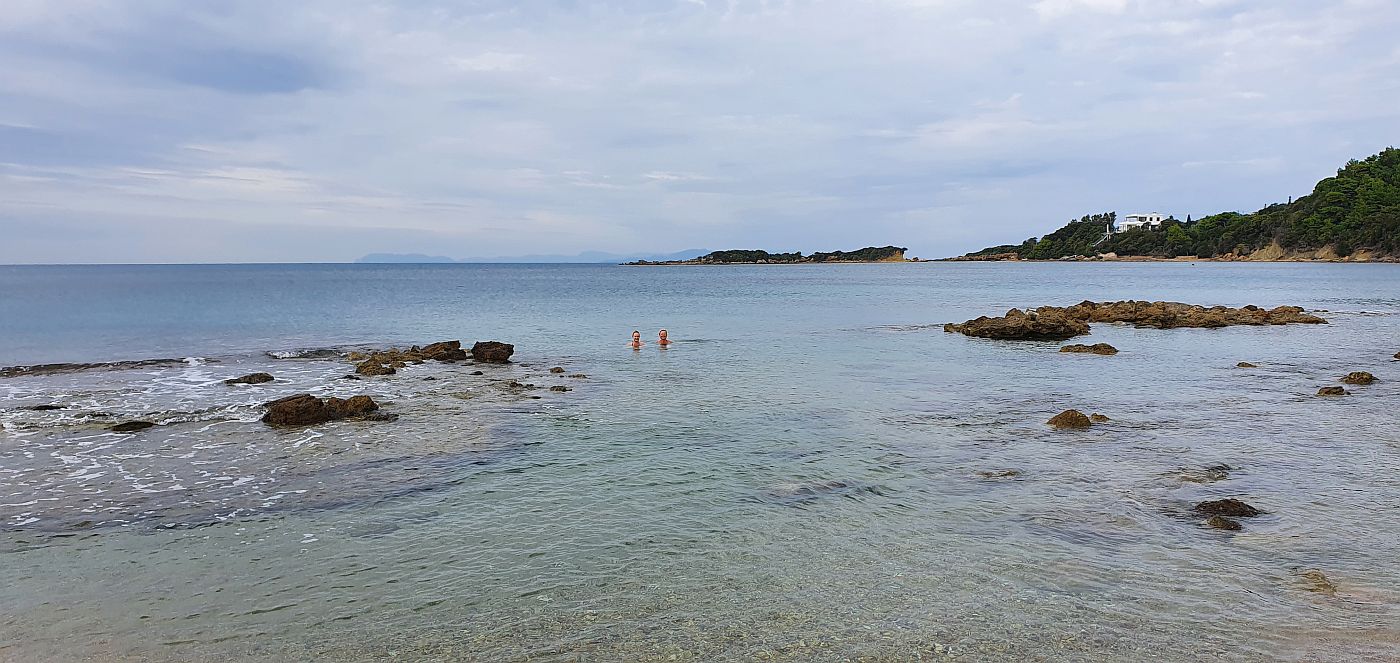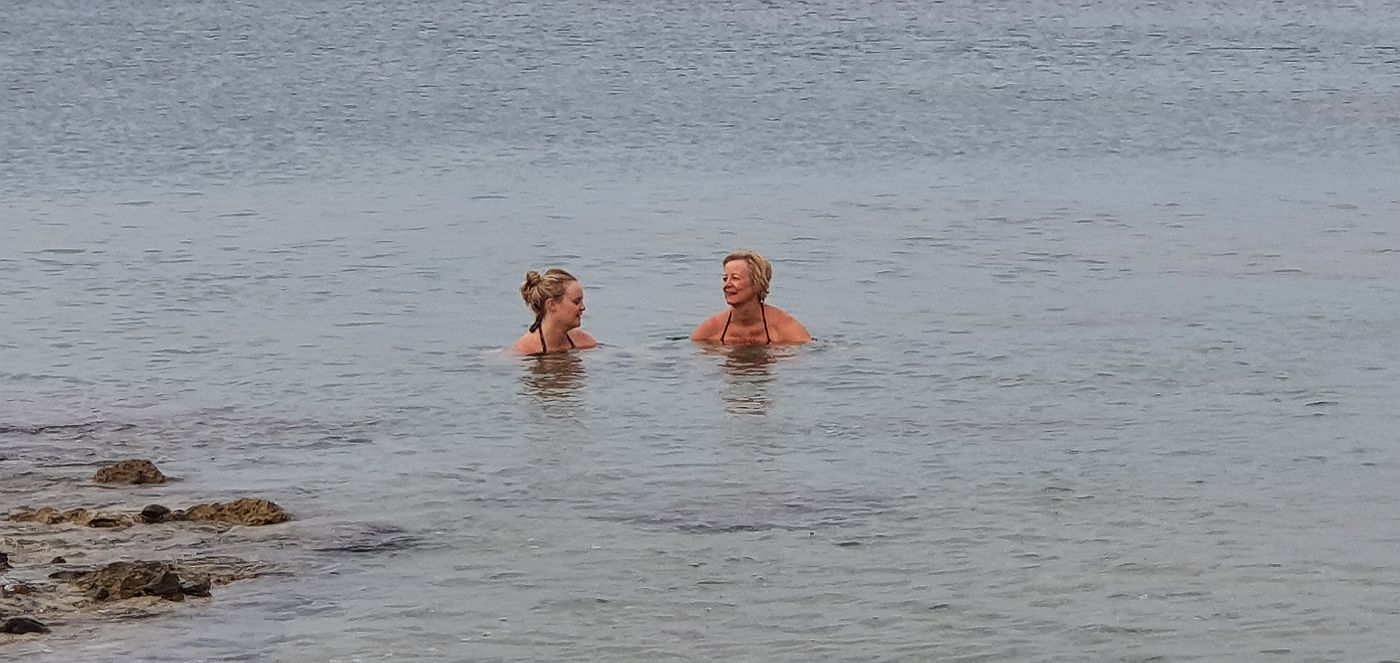 Tam and Inds decided to go for a swim. It wasn't the hottest of days and I decided that discretion is the better part of valour and stayed on the beach. Someone had to look after the belongings!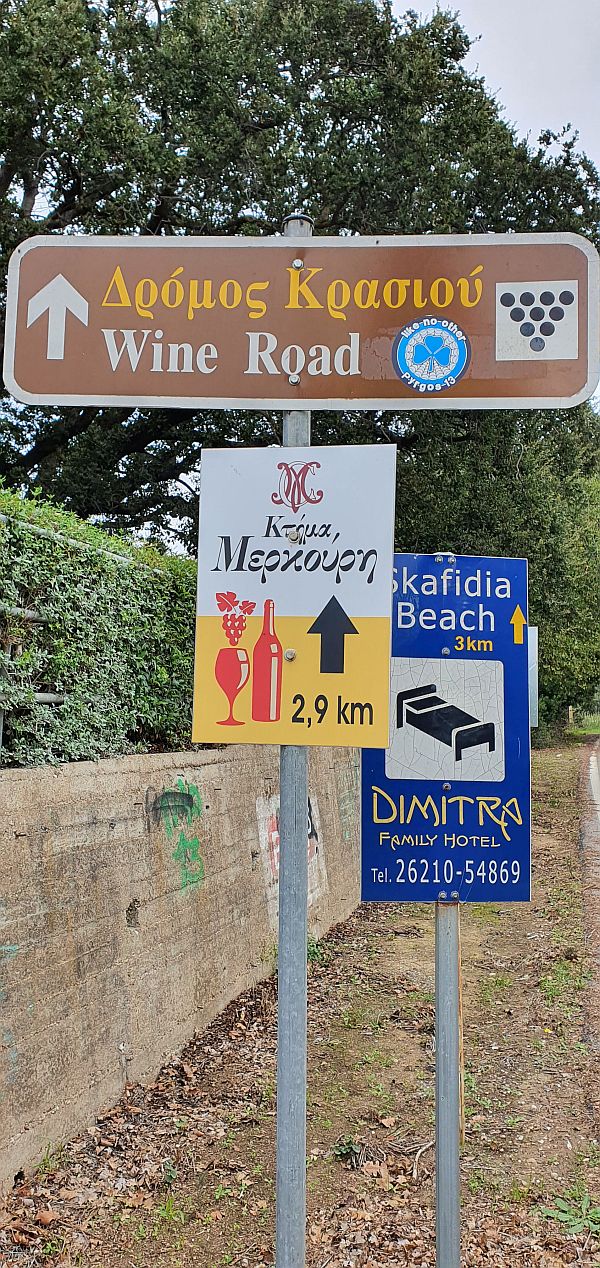 We'd also found out that there was a small vineyard a couple of miles further on and decided to walk to that.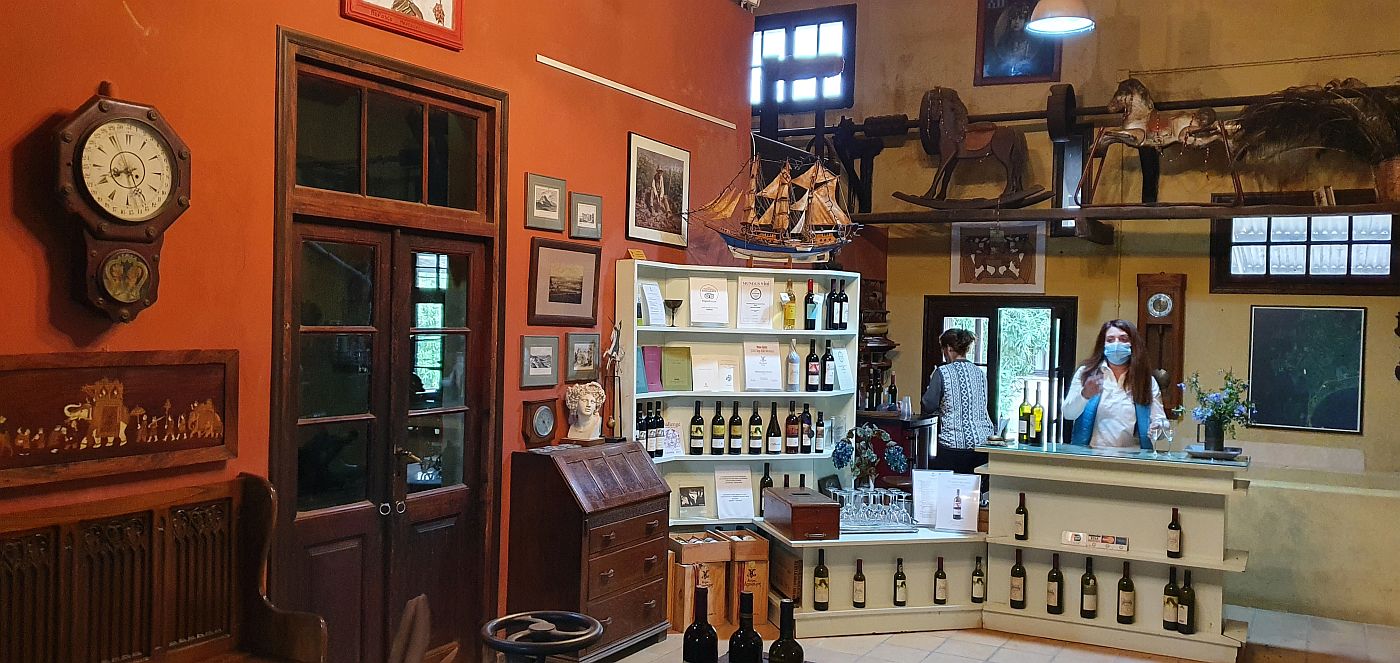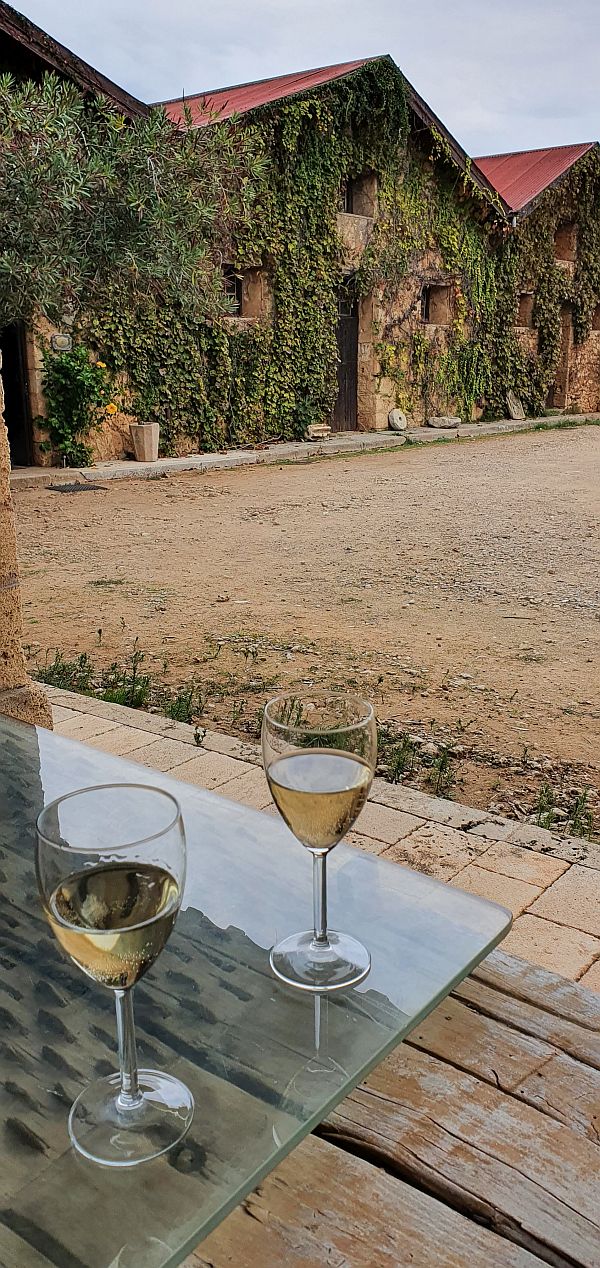 Of course we had to sample the goods. I can't say it was the best wine I've ever tasted, but it was nice enough.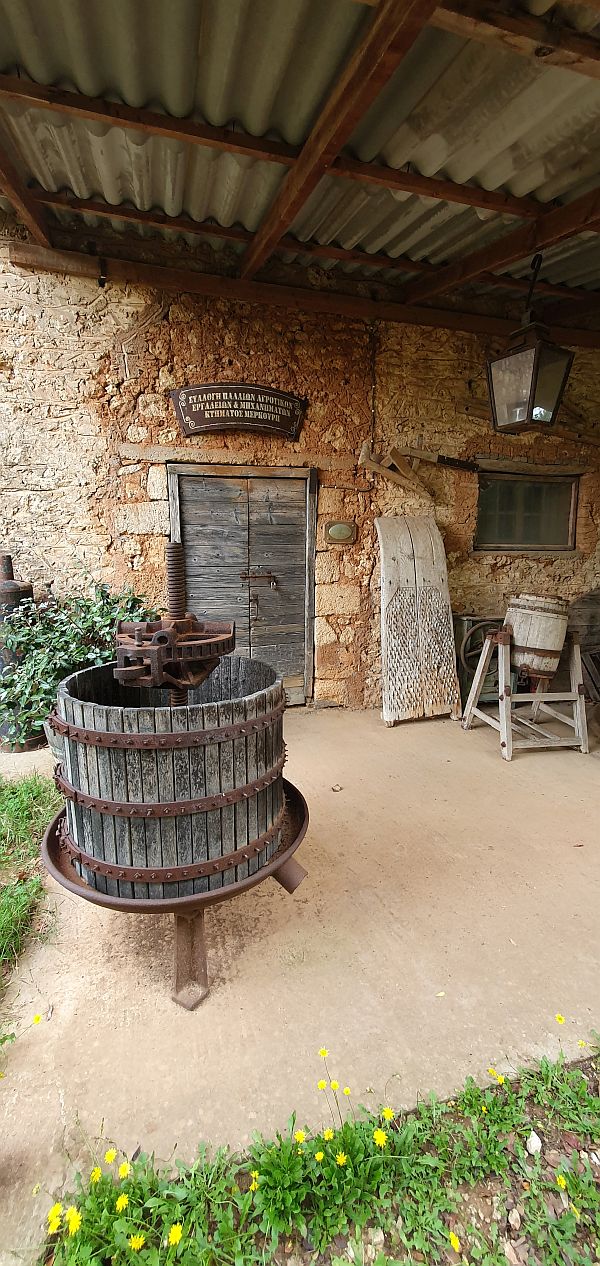 There was lots of the old wine making equipment on show.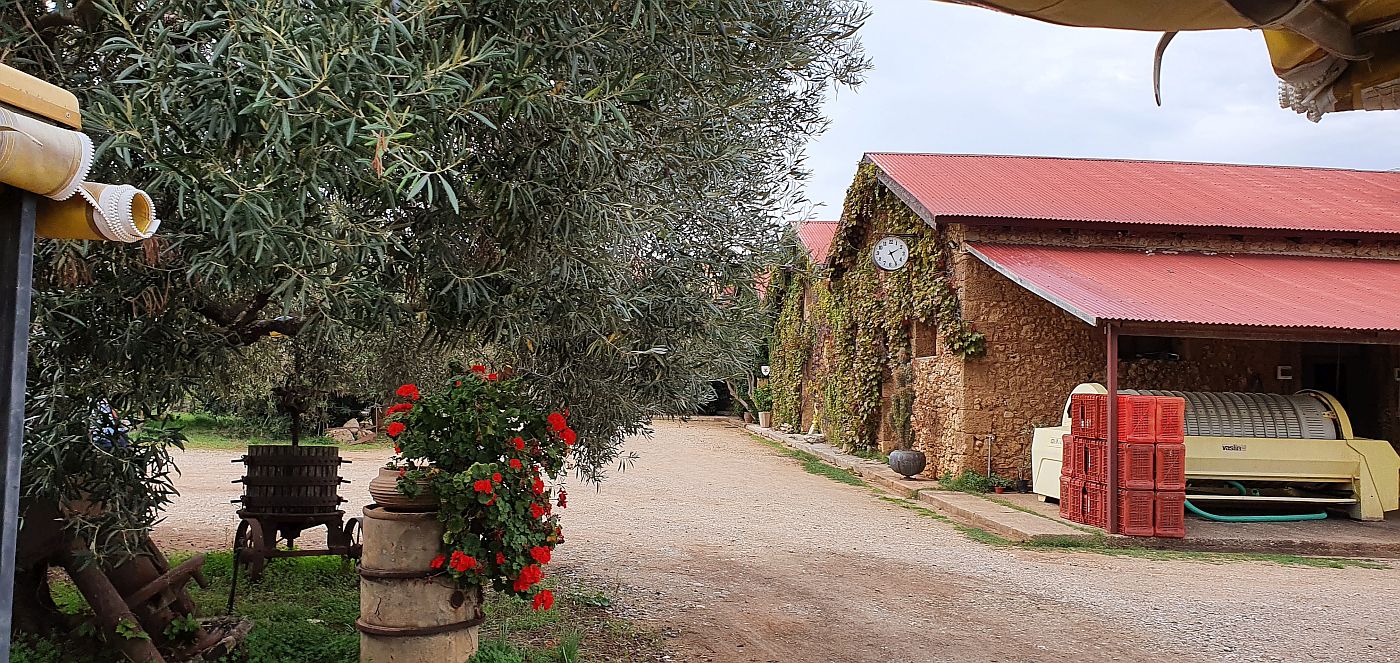 There was a little land train that ran from the port to the vineyard and we decided to catch that back rather than face another 5 mile walk.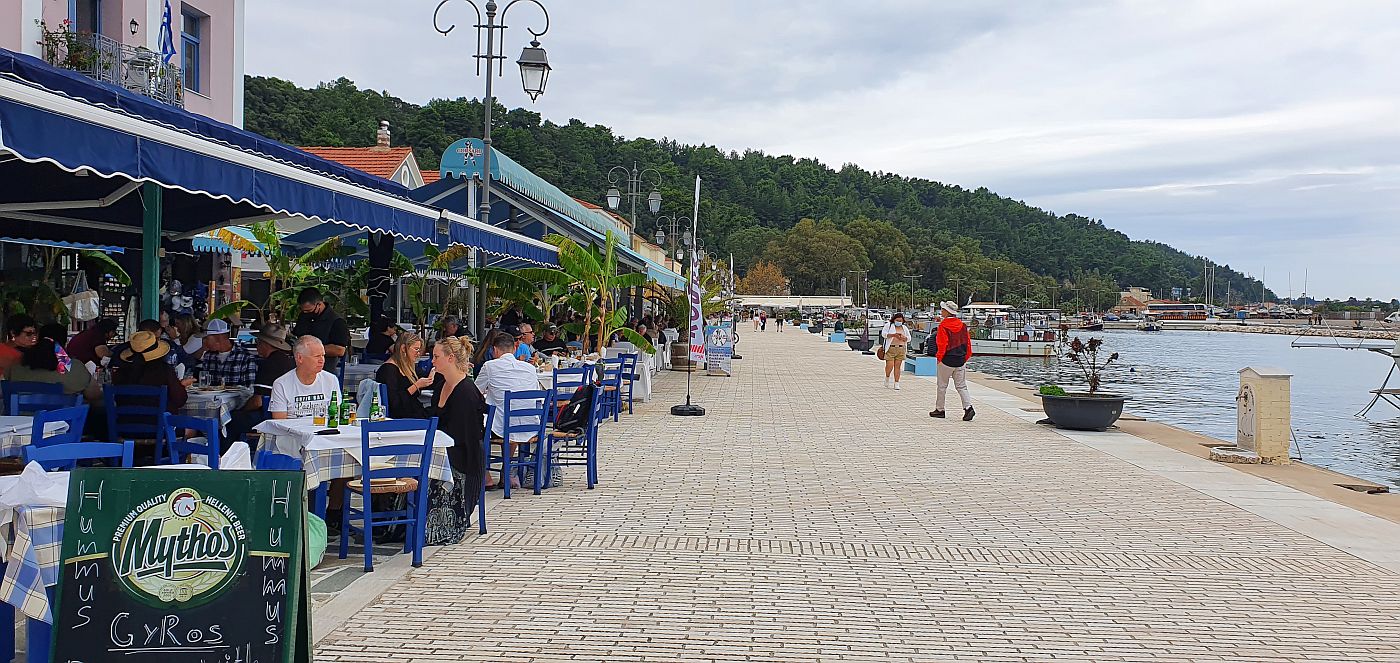 Back in Katakolon we had lunch at a portside restaurant.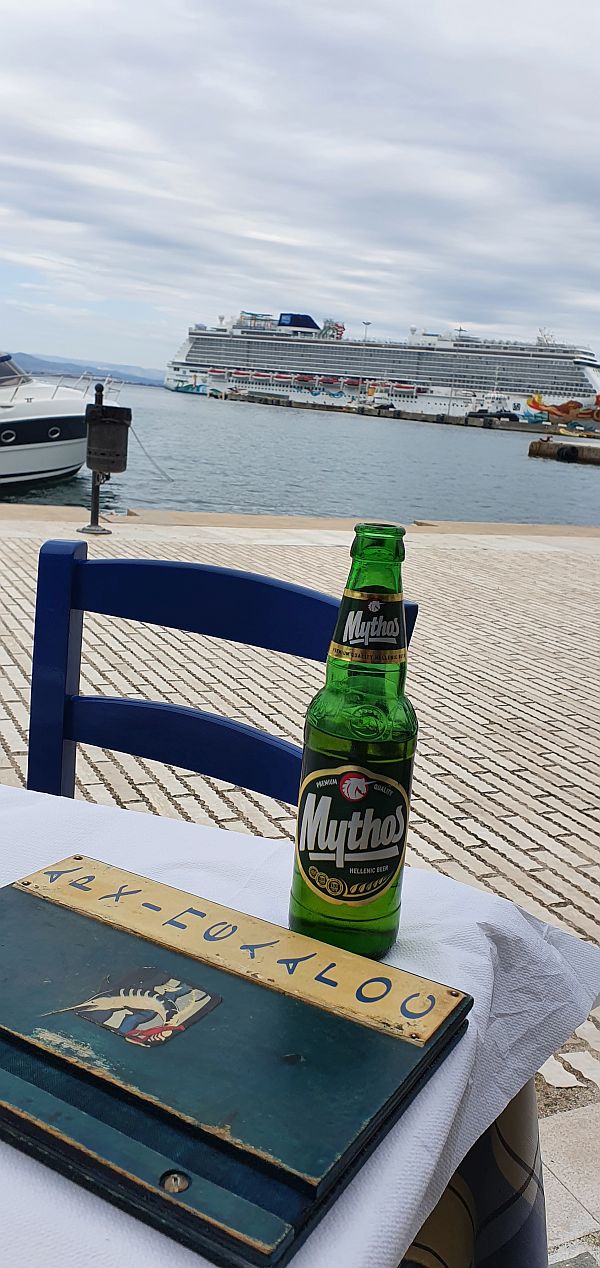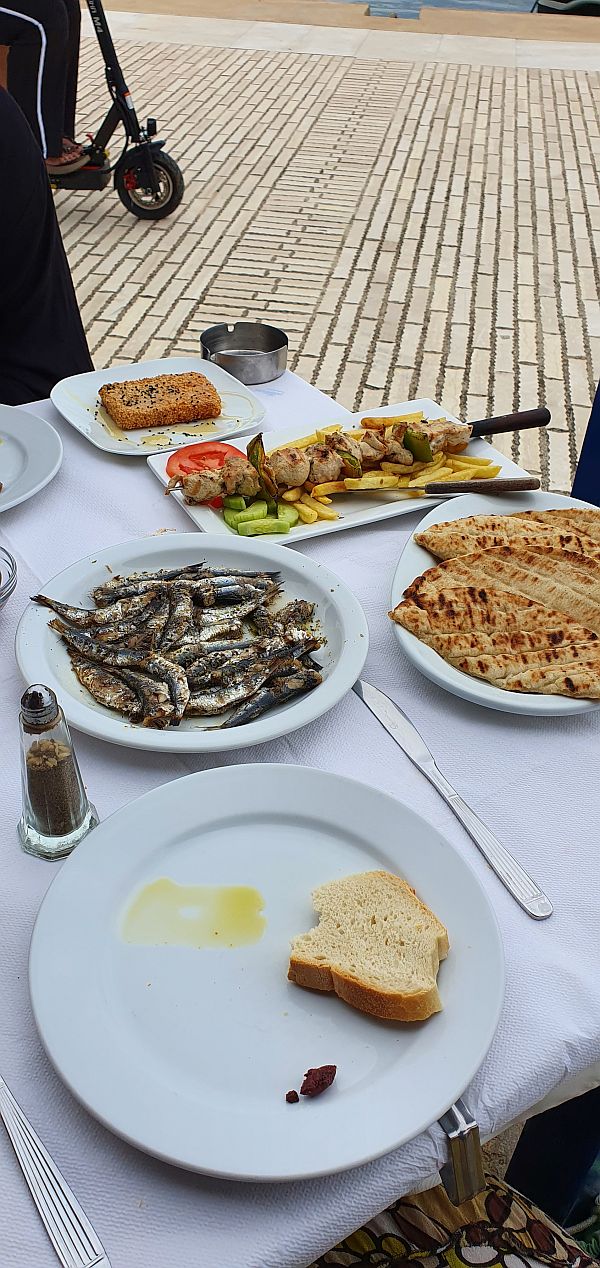 I can't remember exactly what we had but it included fried whitebread, a chicken kebab and fried halloumi.