Med Cruise - October 2021
Santorini
Written by Kev
We'd been to Santorini a couple of times before and pretty much knew that Fira and Oia are the prettiest places on the island (that we know of) so we decided to repeat past visits and get the boat from Fira port along the coast to Oia and the bus back.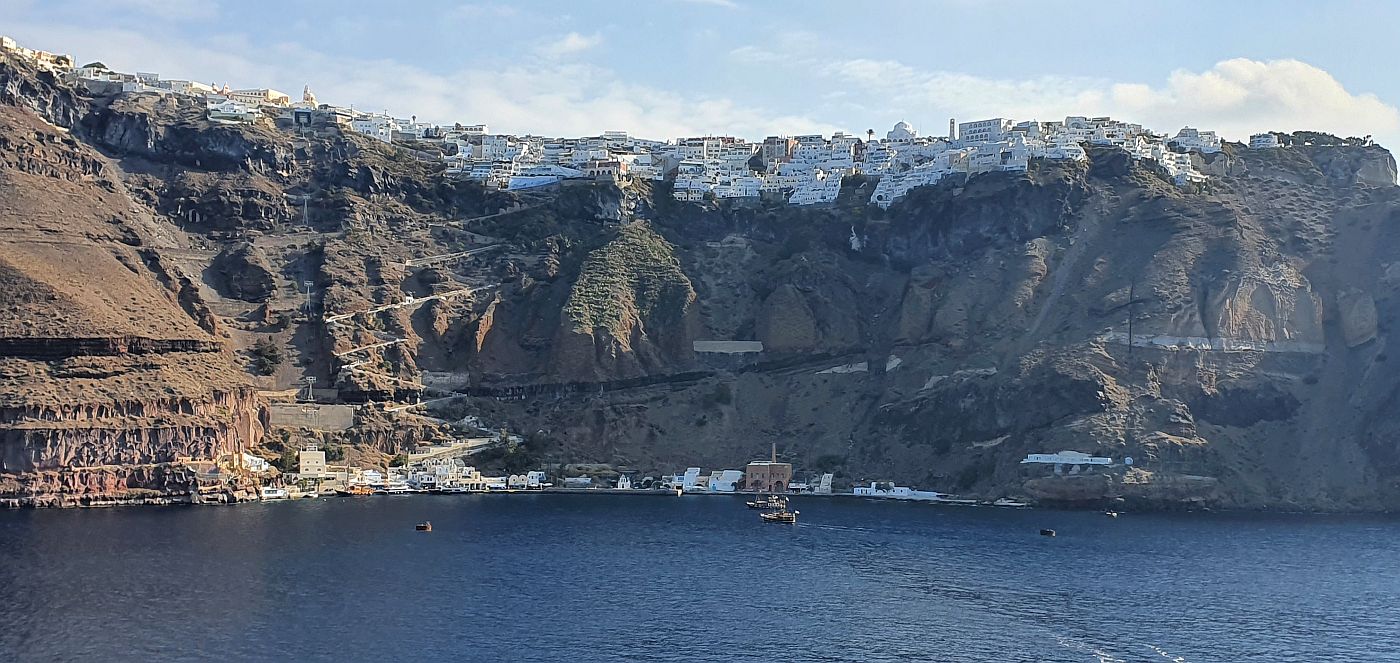 Our Haven status allowed us to get straight on to the next departing tender so it didn't take long to leave the ship.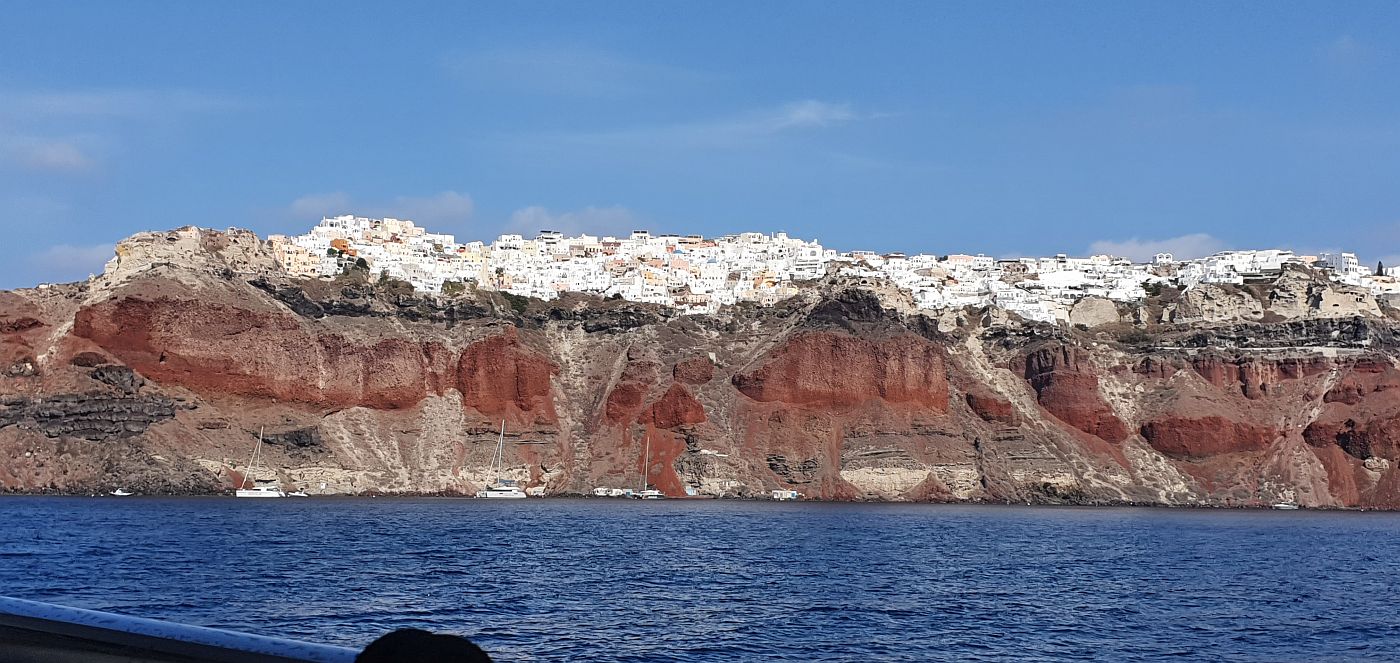 The trip along the coast provides some spectacular views of the towns.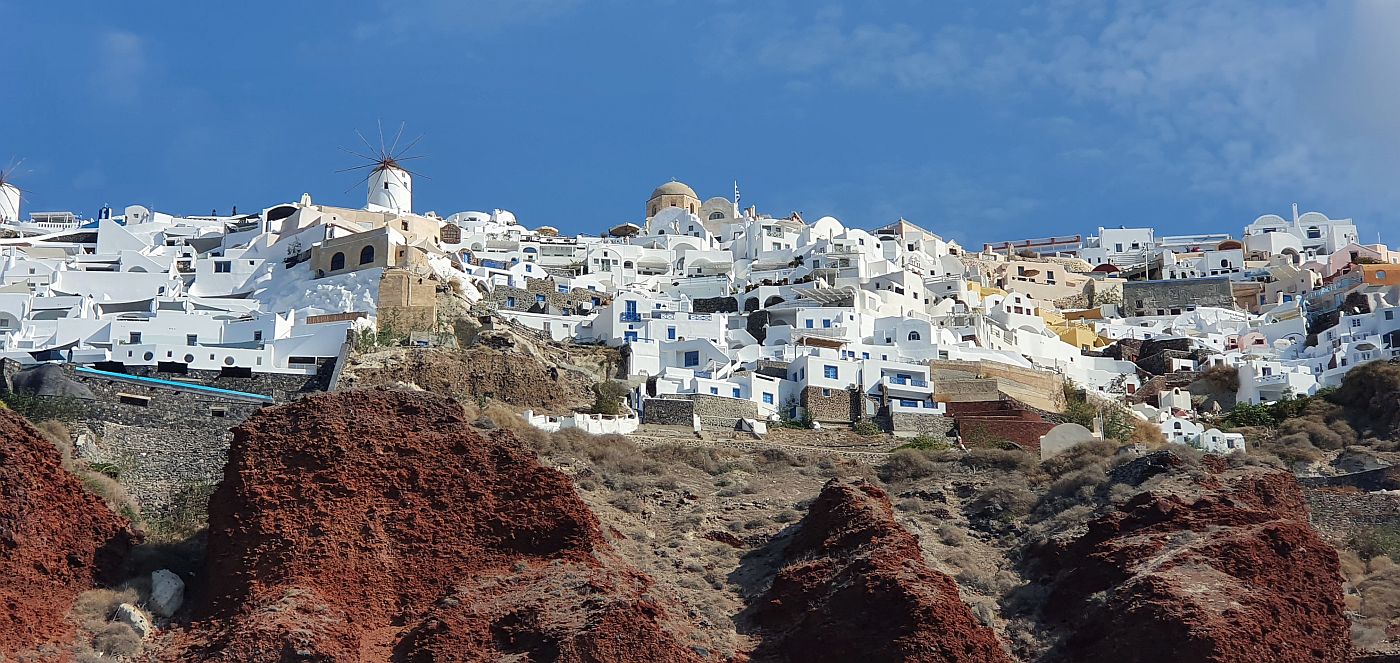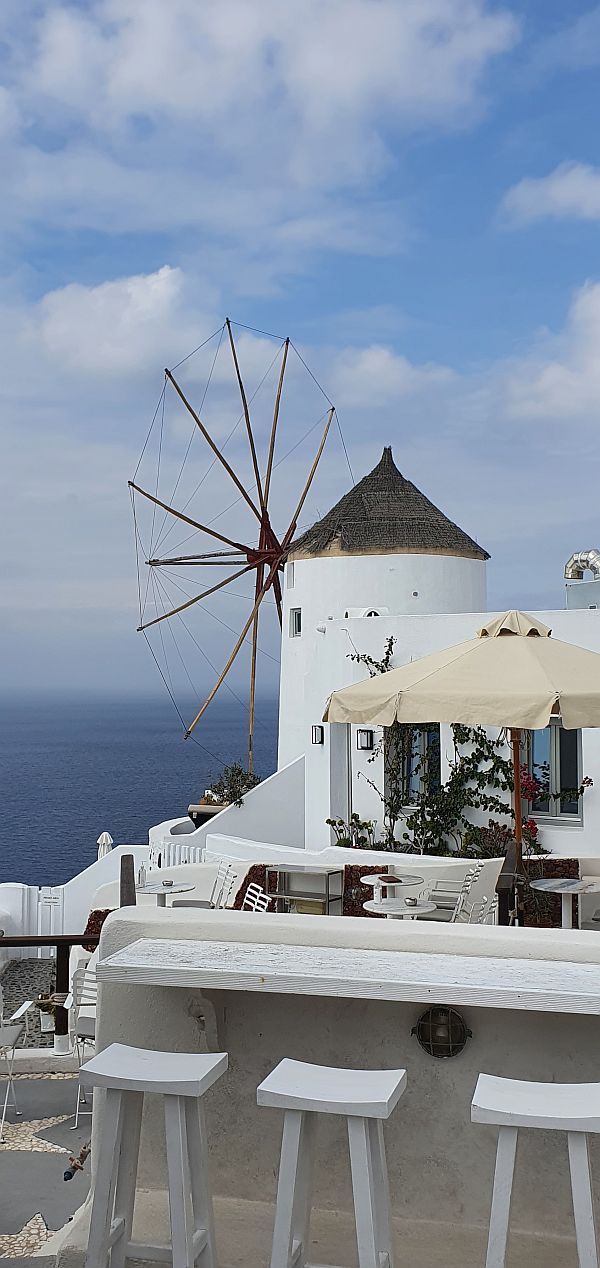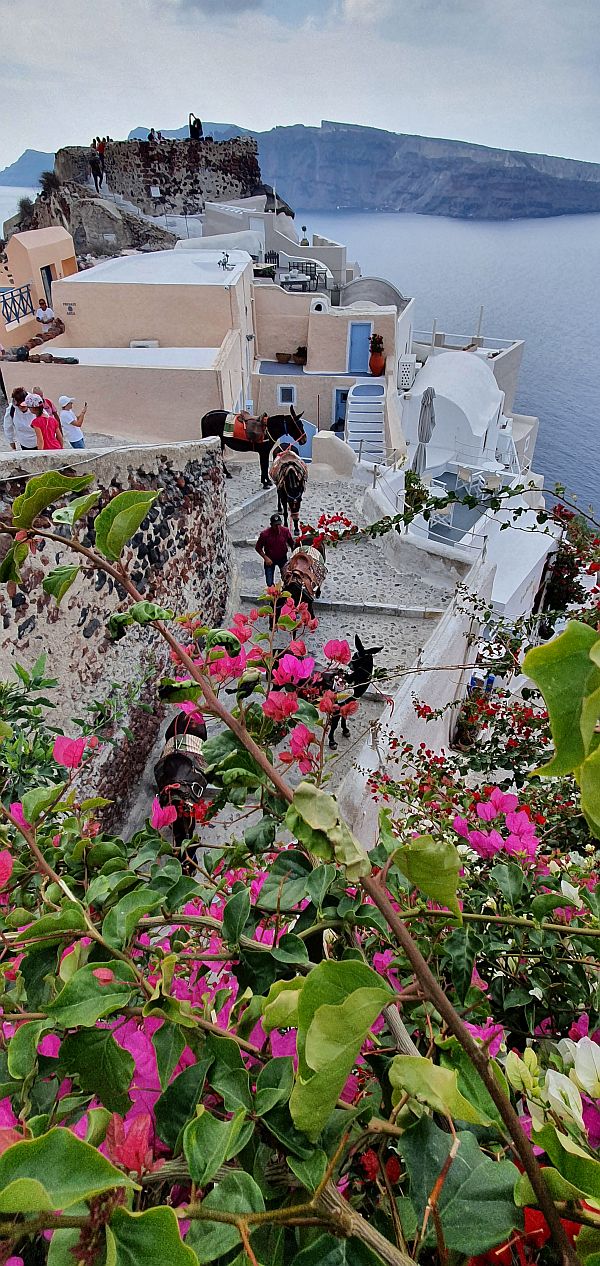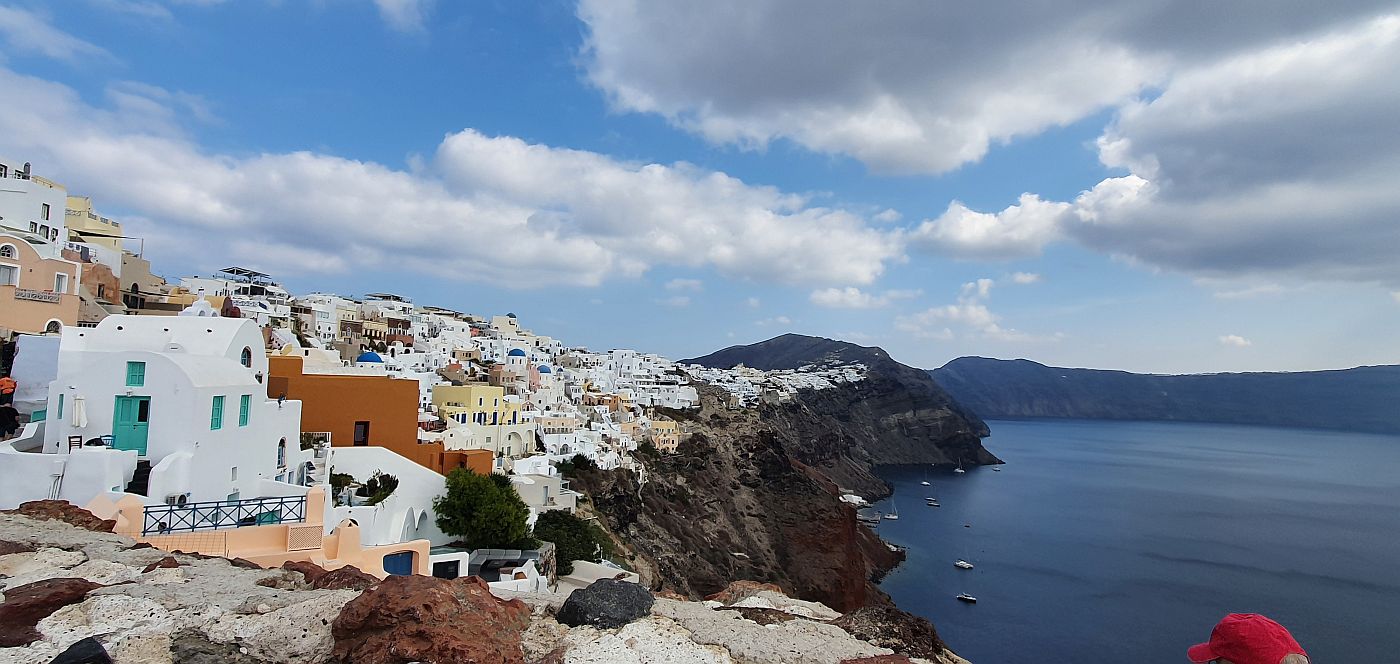 We had reasonable weather again today - not completly blue skies, but very pleasant for walking around.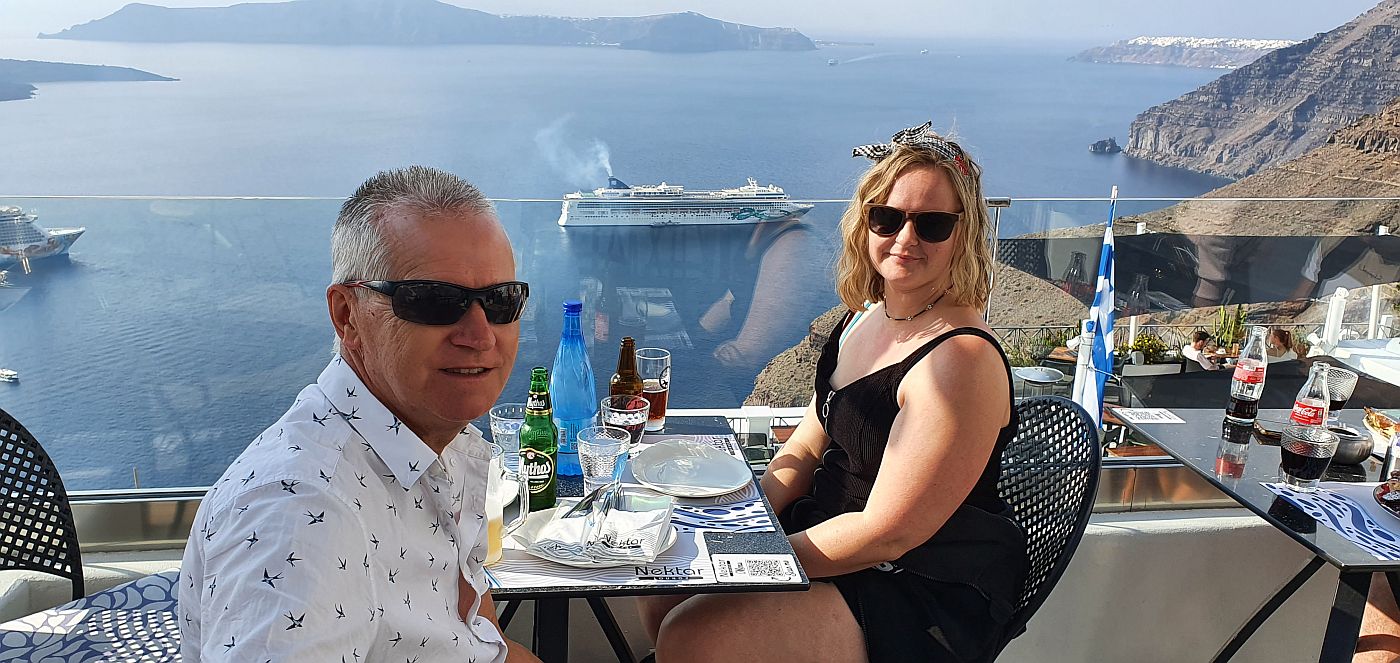 Back in Fira we stopped in one of the many bars that look into the caldera.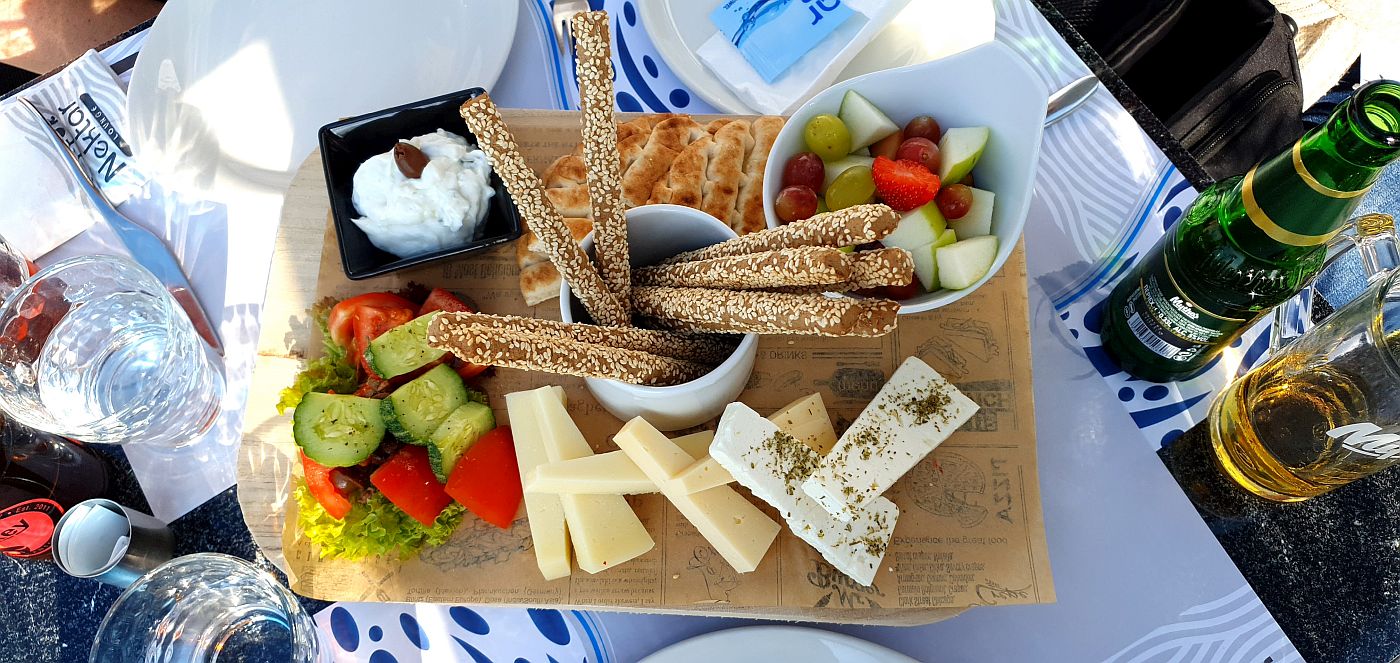 A light lunch and beers were the order of the day.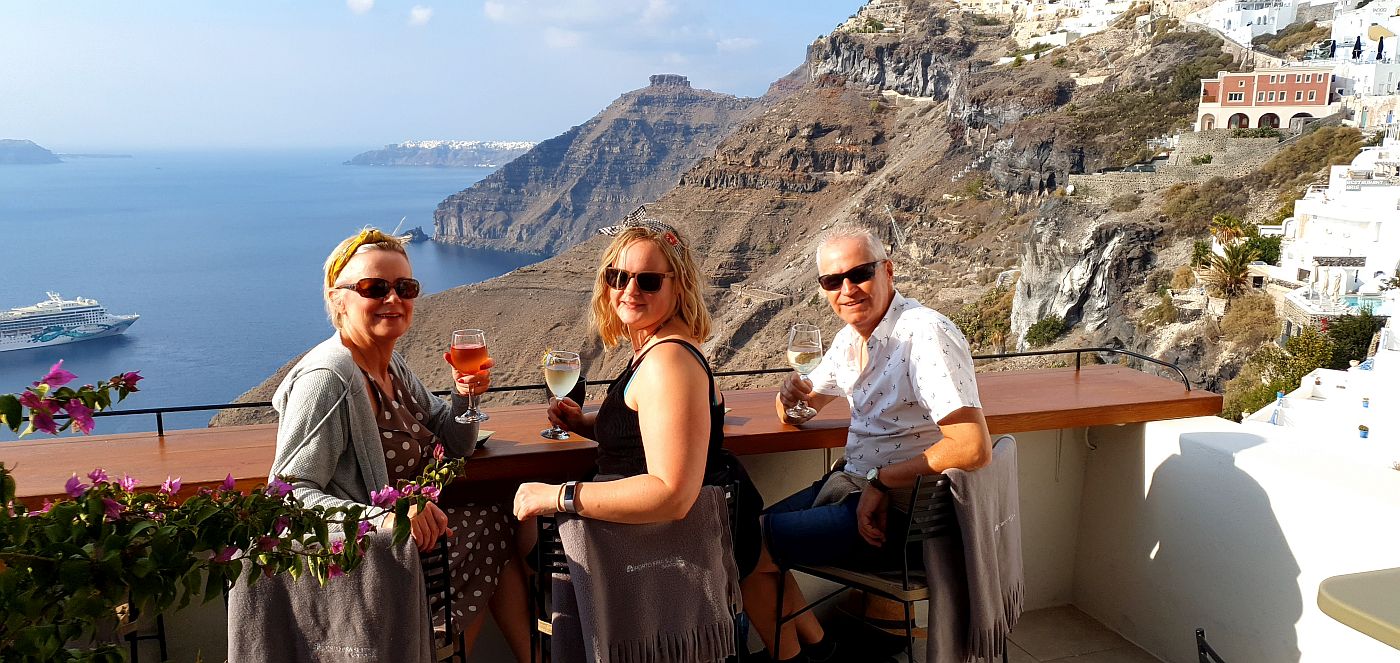 A second bar and glass of Santorini wine followed. A friend of ours who knows a lot about wine reckons that Santorini wine has a really good reputation, ours certainly tasted ok.
You would be hard pushed to find a bar or restaurant without a stunning view in Fira.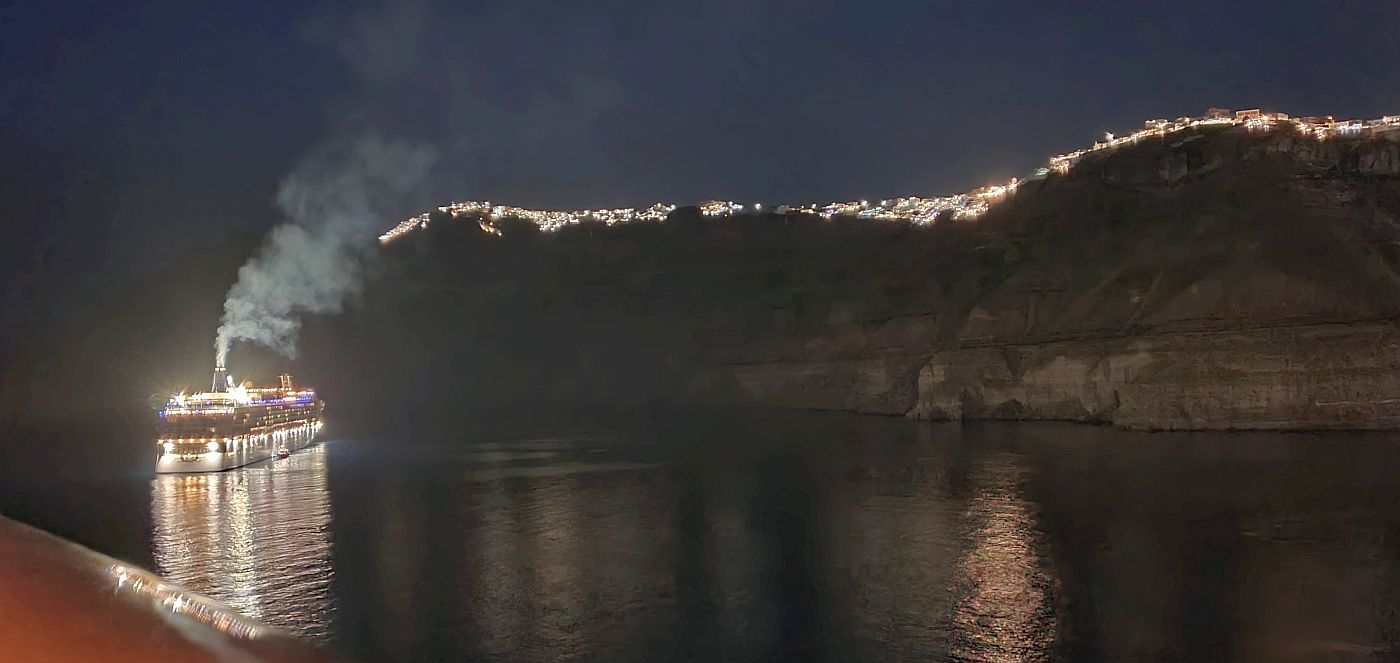 We sailed away after dark, which always provides a different perspective.