Med Cruise - October 2021
Dubrovnik
Written by Kev
We've been to Dubrovnik on a couple of occasions so we thought we'd just go up on the cable car today to take in the views. We got off the ship and got a bus just outside the port gates that dropped off at the old town and walked through the cobbled streets and found the entrance to the cable car. Sorry for the lack of detail on costs for everything as we didn't take notes on this holiday and I'm just relying on the photos and memory.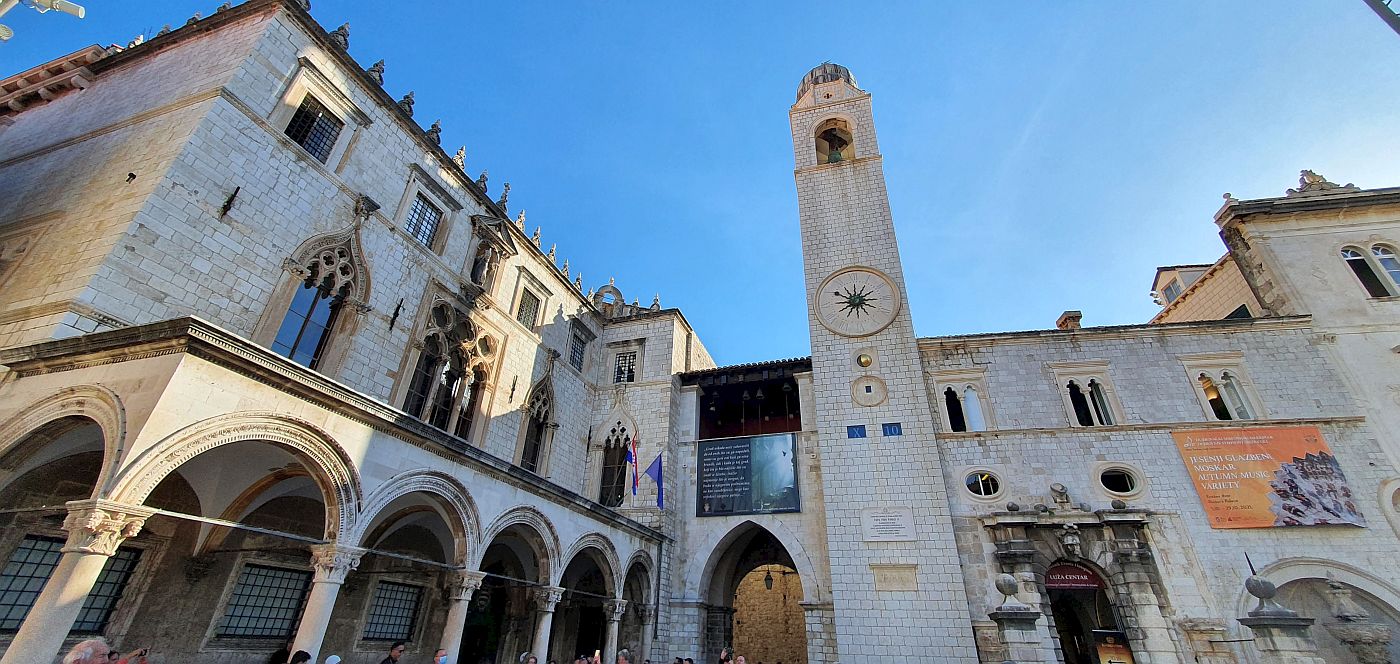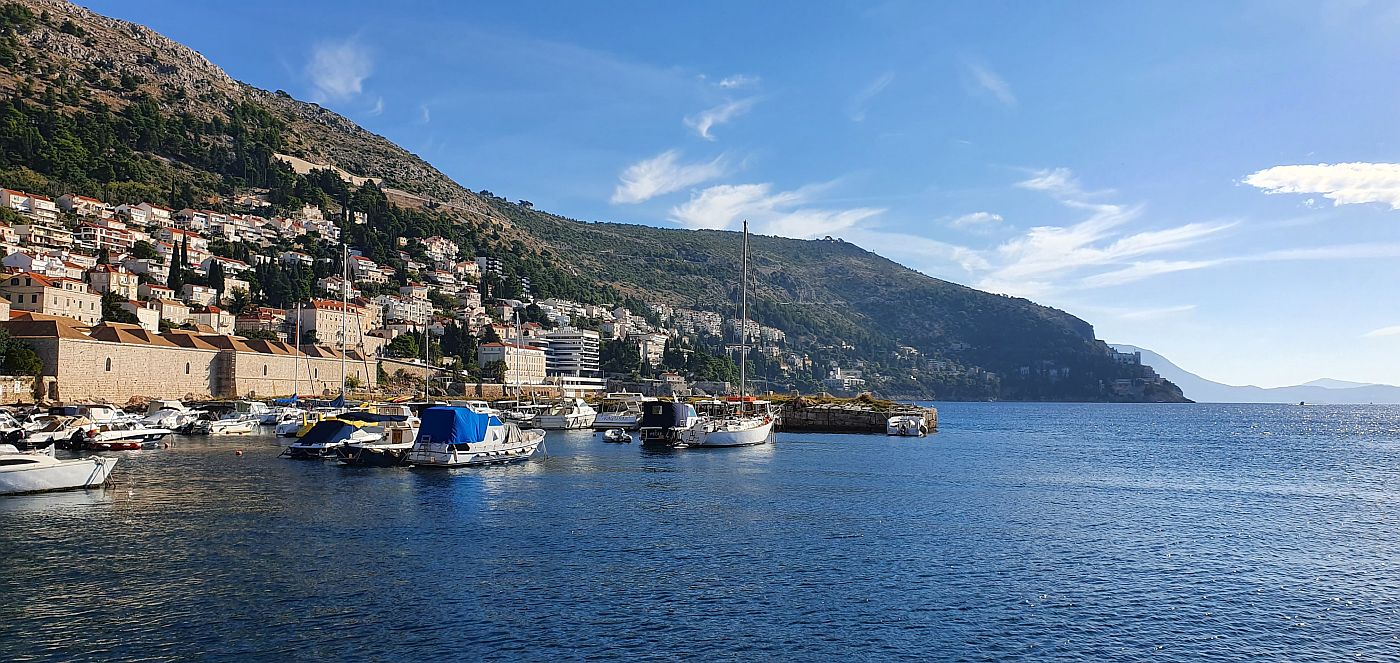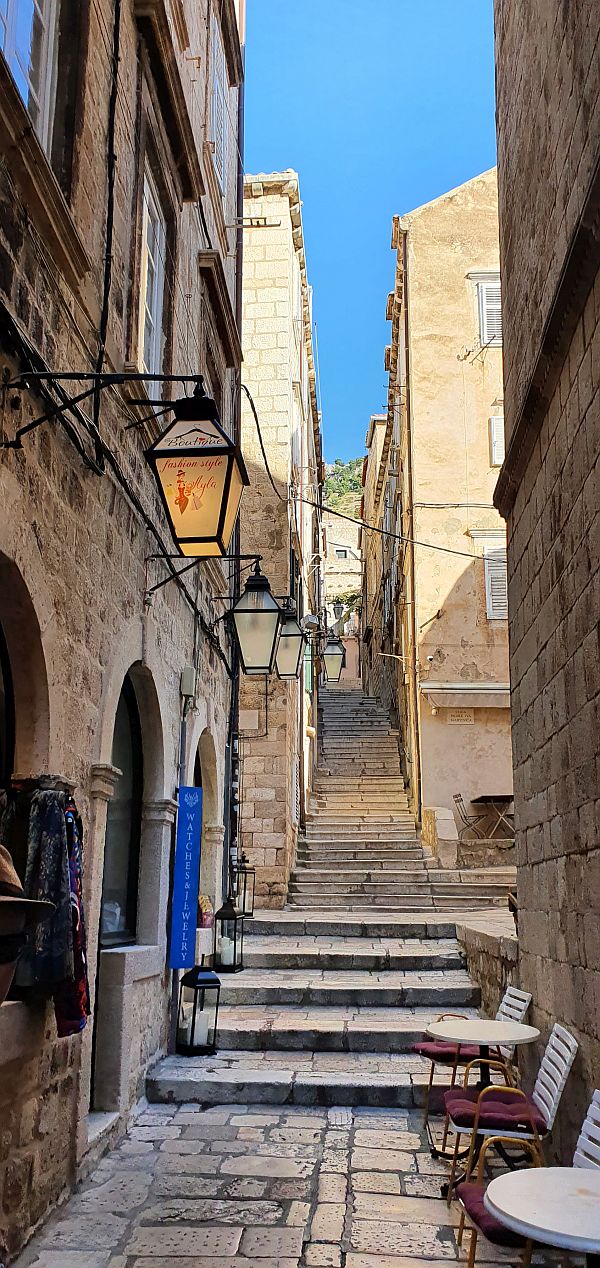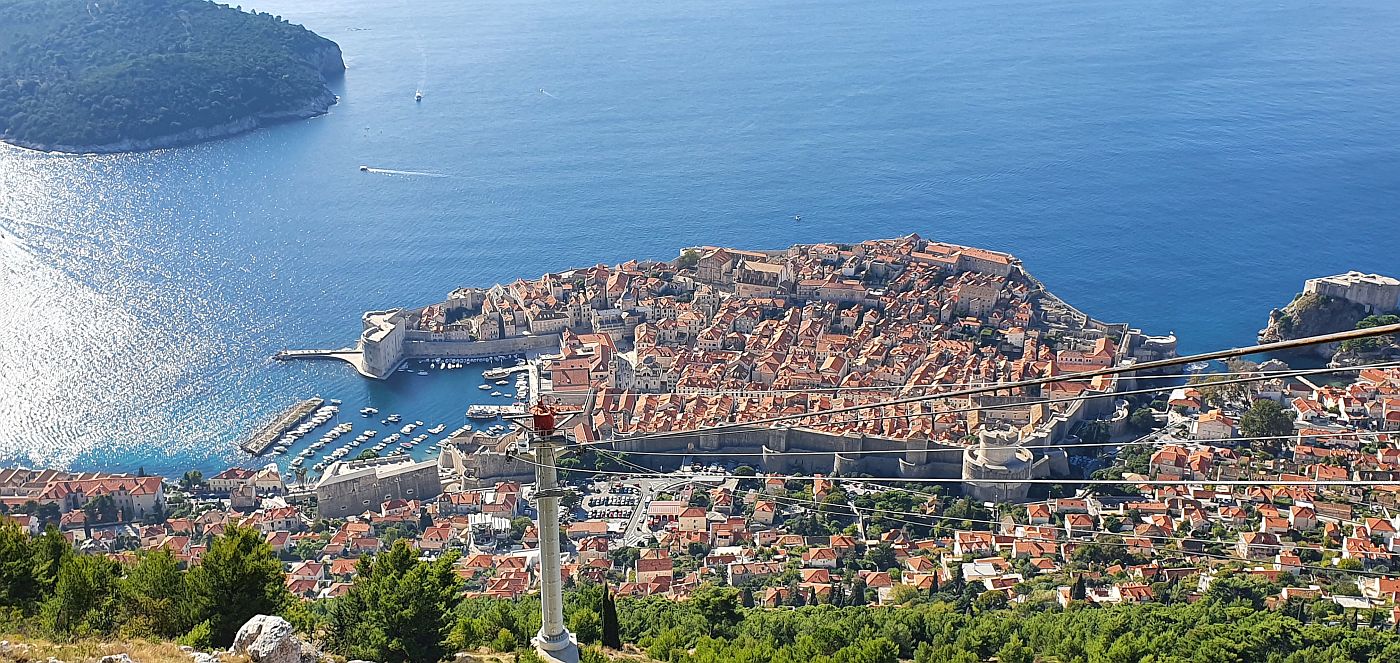 This is the view from the top of the cable car and you can see very well the walls of the old city.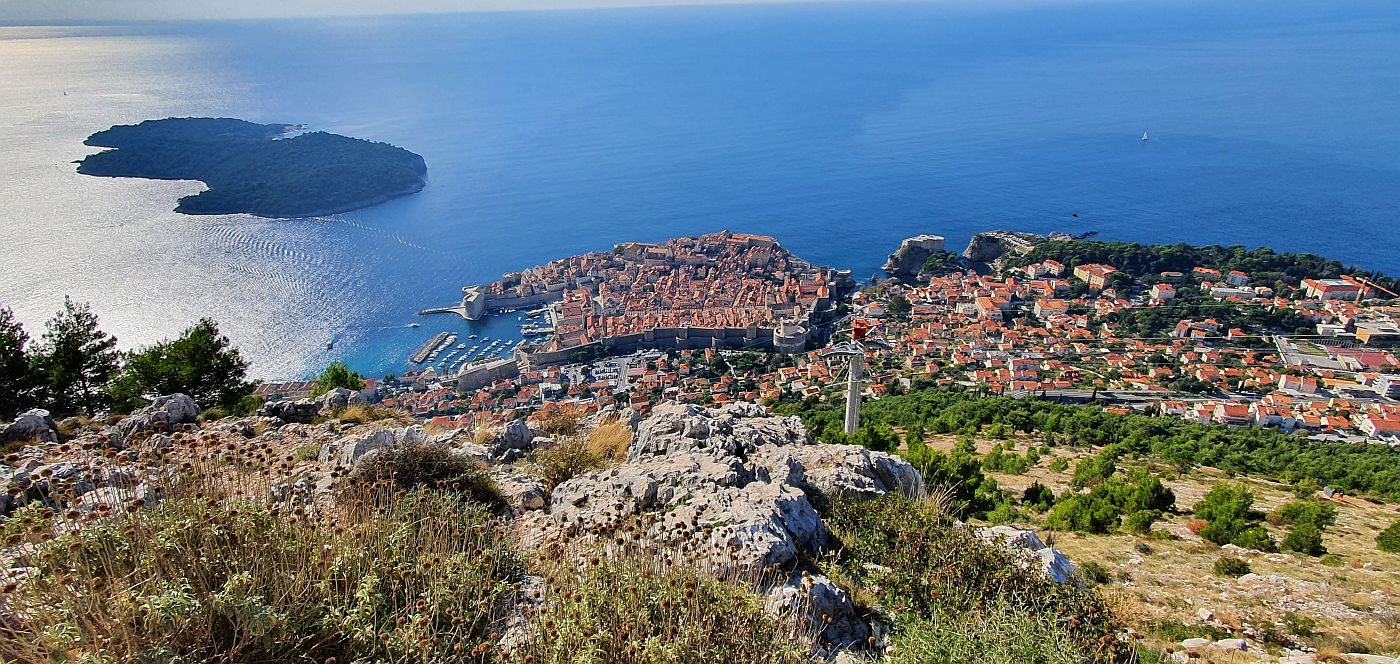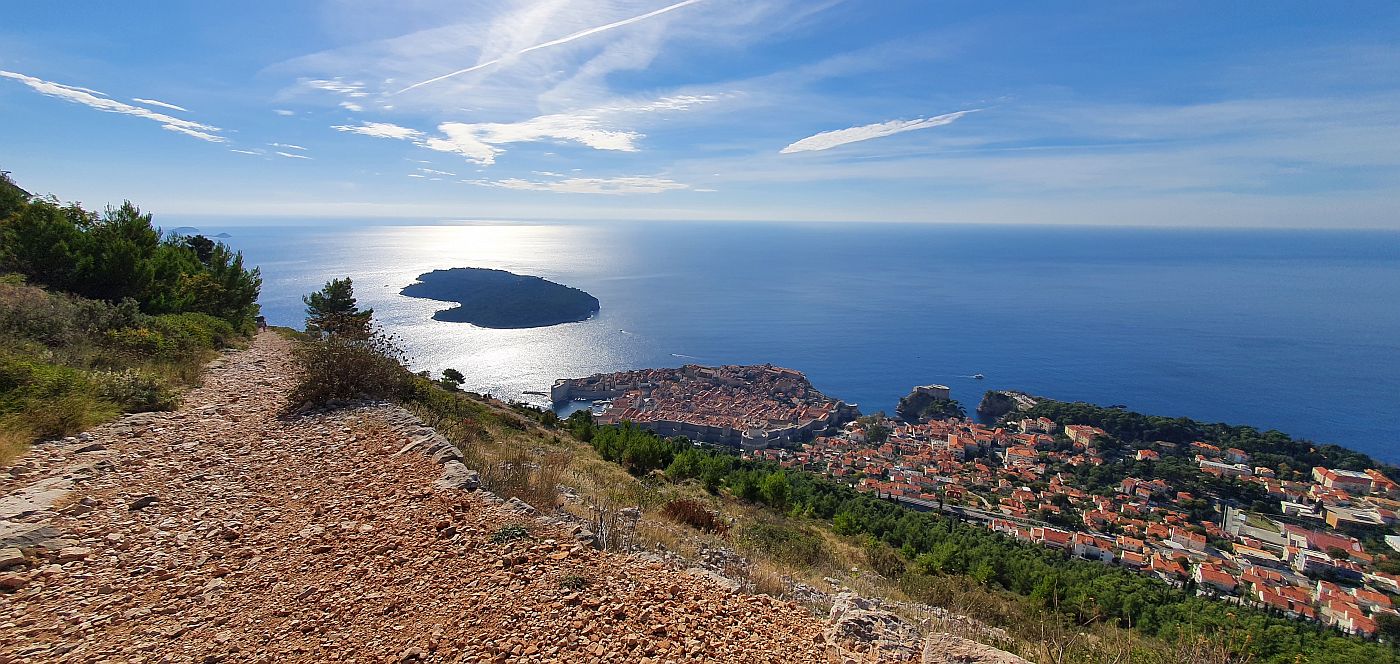 Obviously you can get the cable car back down, but we decided to walk. There is a winding track that ends up close to the main gate of the old town. It's probably 2 to 3 miles over rough stones, but at least it's all downhill.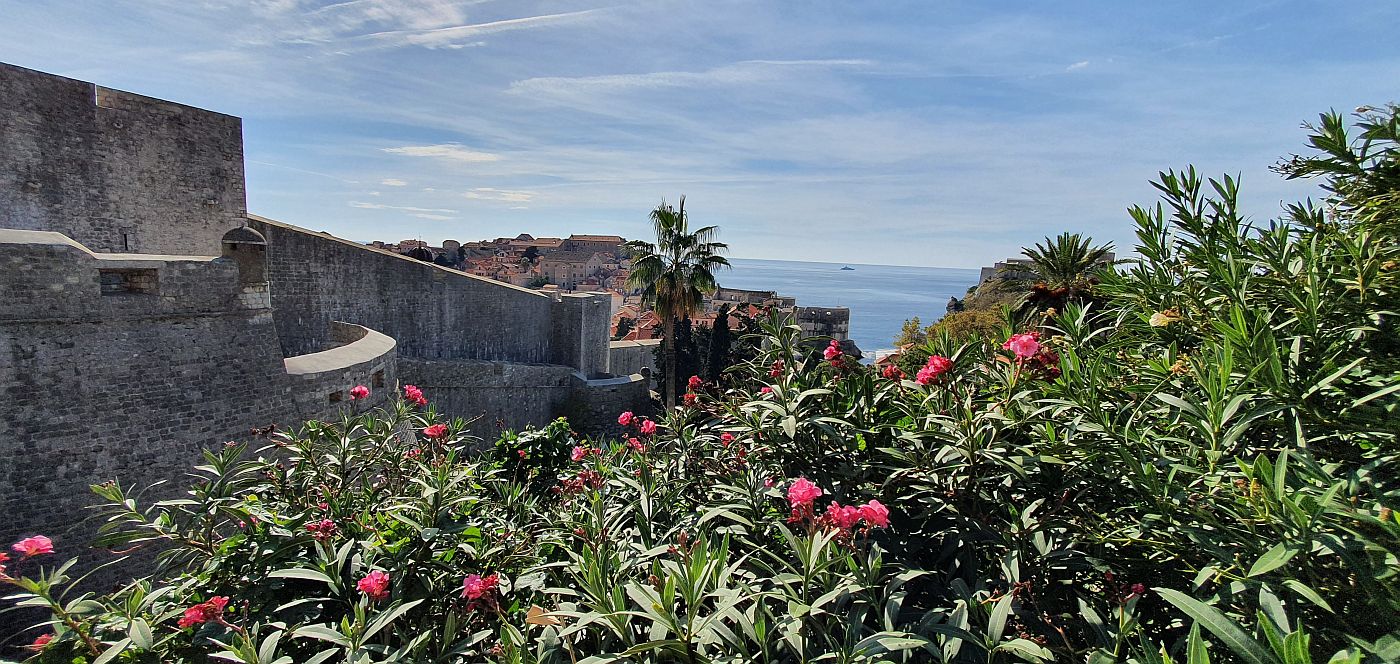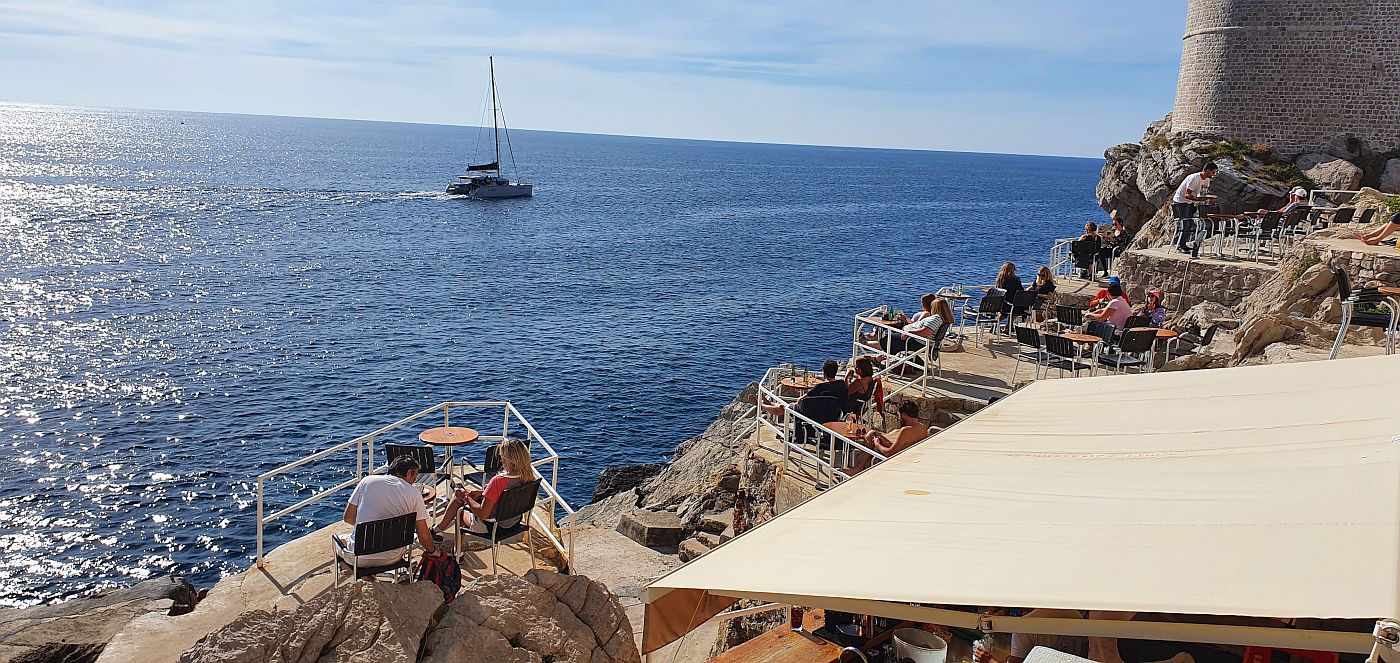 Of course we had to pay a visit to the Buza Bar where Tam injured her neck all those years ago by belly flopping into a slightly rough sea.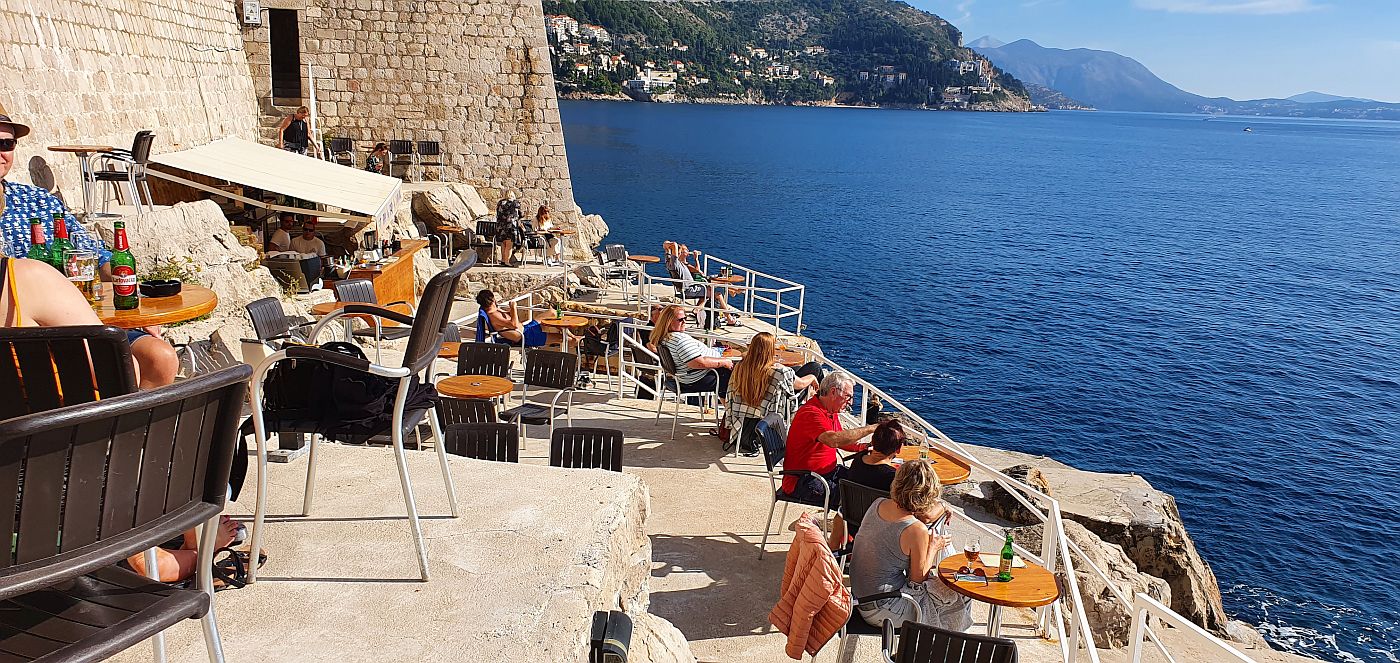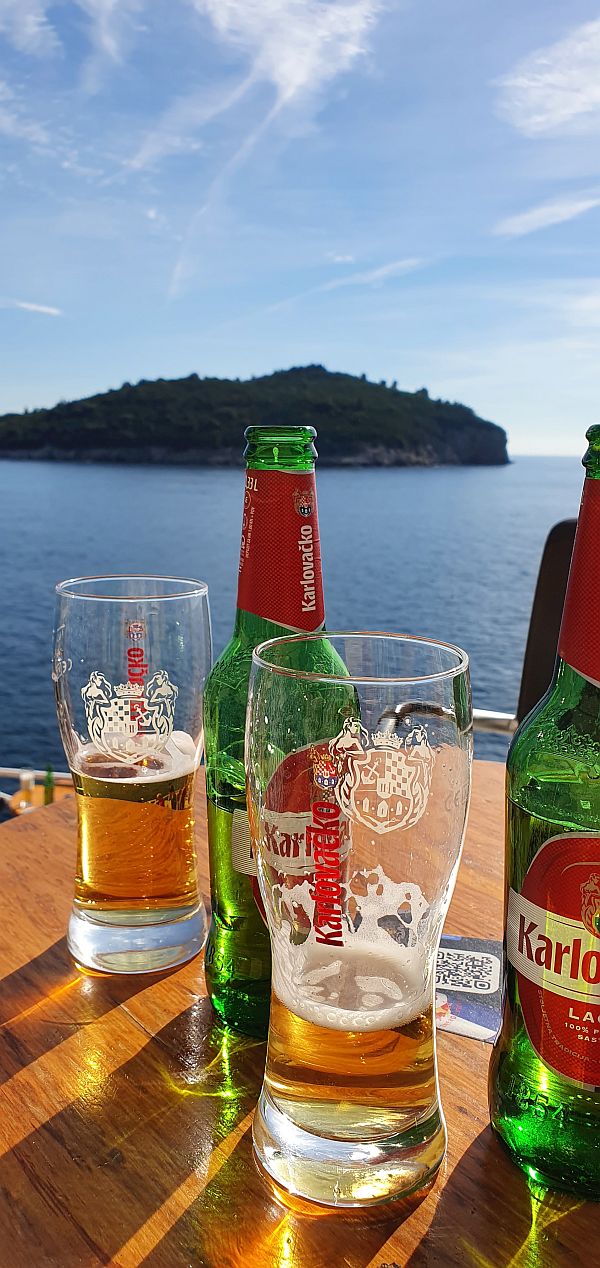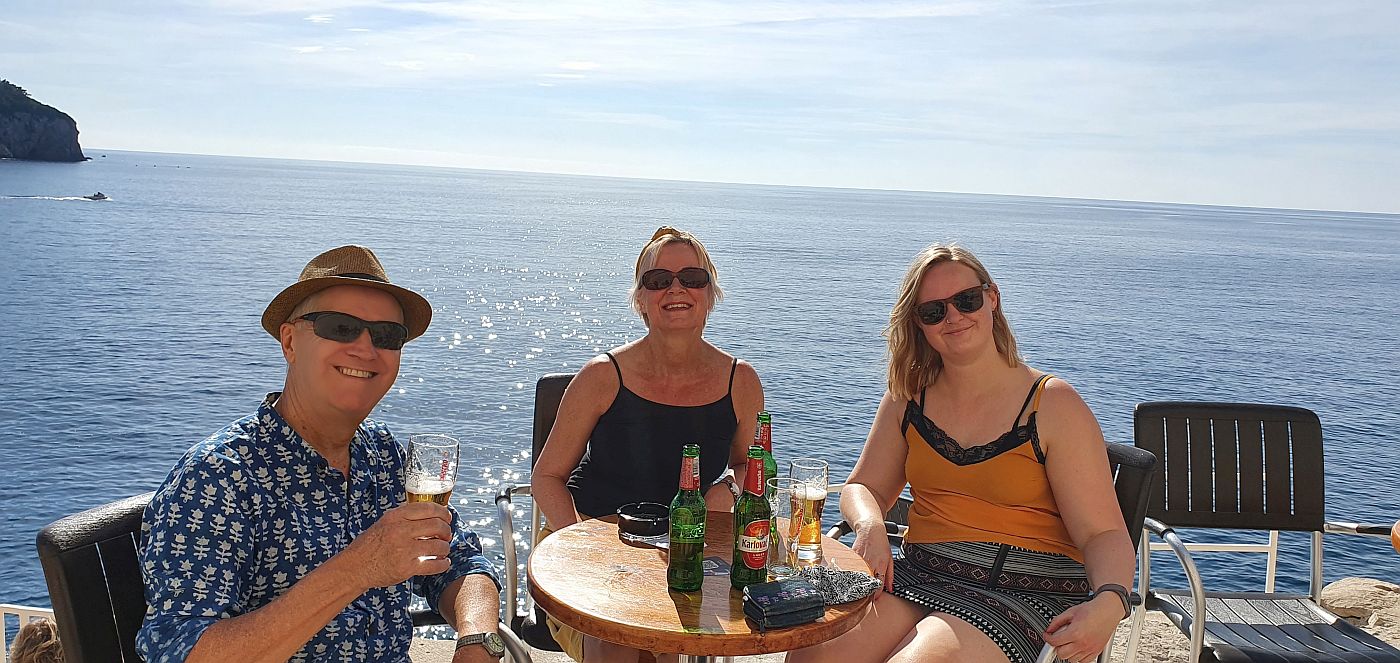 It's always a lovely way to pass an hour with a cold beer.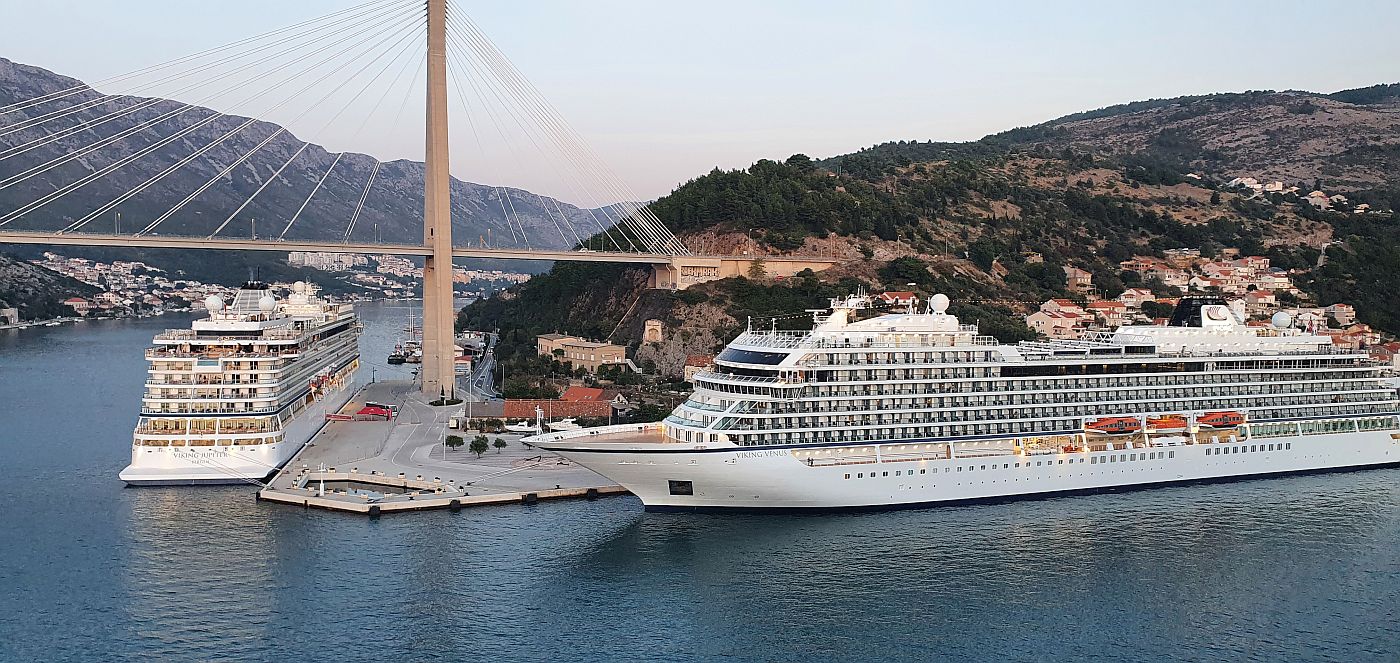 Back at the ship we relaxed on The Haven sundeck for the afternoon until the ship left port sailing past a couple of other ships.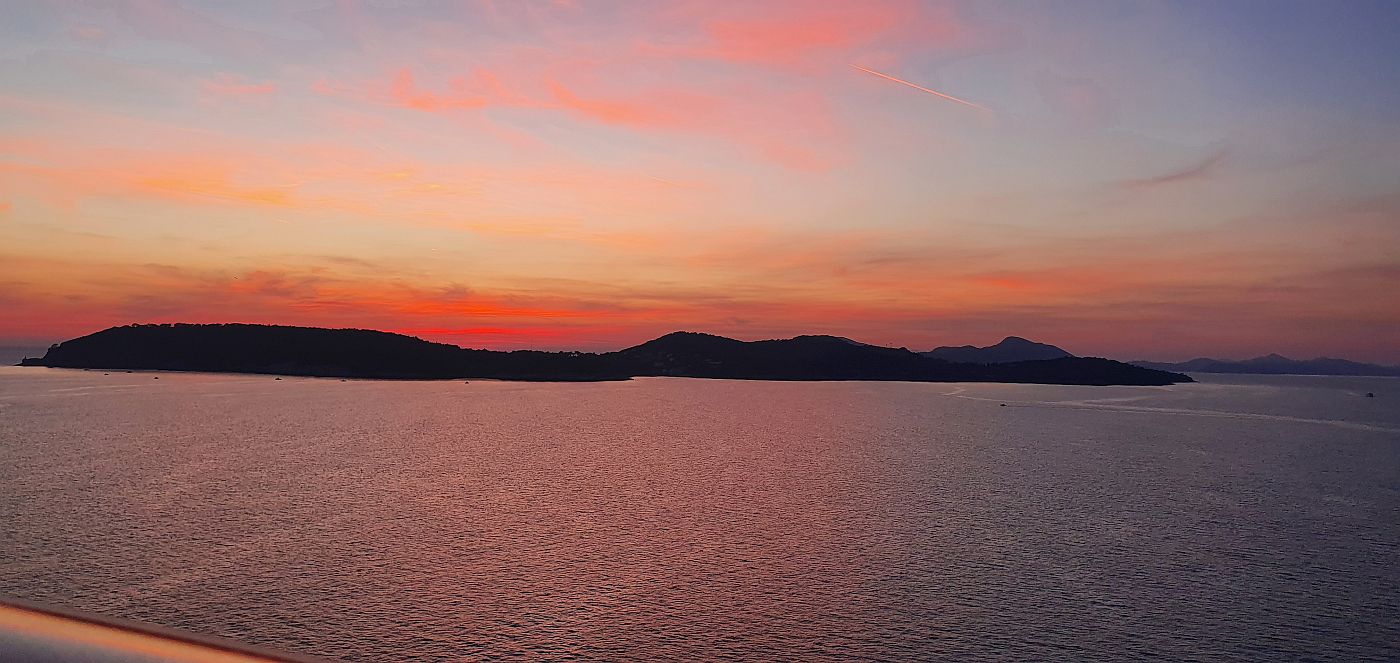 We were treated to a lovely sunset with a drink on the balcony.