Med Cruise - October 2021
Corfu
Written by Kev
Our aim today was to walk into Corfu Town and have a look around. This was the best day of the entire trip in terms of the weather. It was beautifully warm (around 25 centigrade) with clear blue skies. For the time of year we were quite lucky for the whole trip. We had a few rainy patches and some places you needed a jumper but overall we couldn't complain.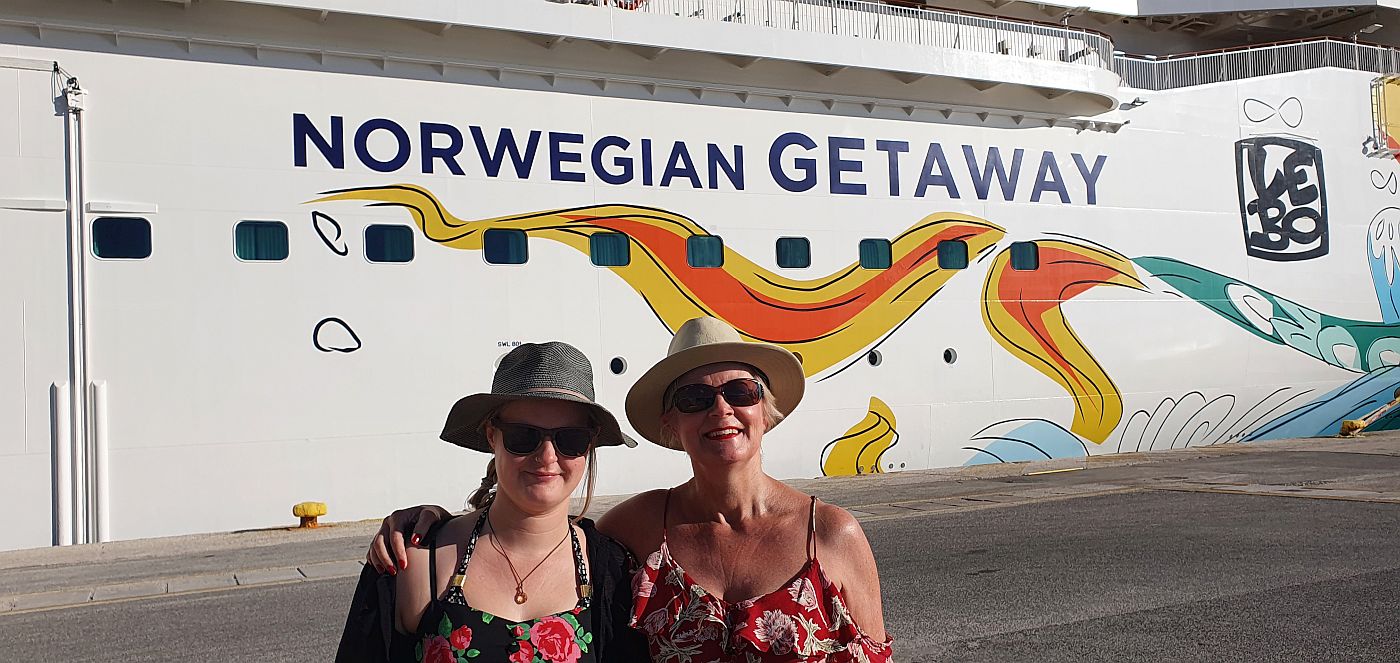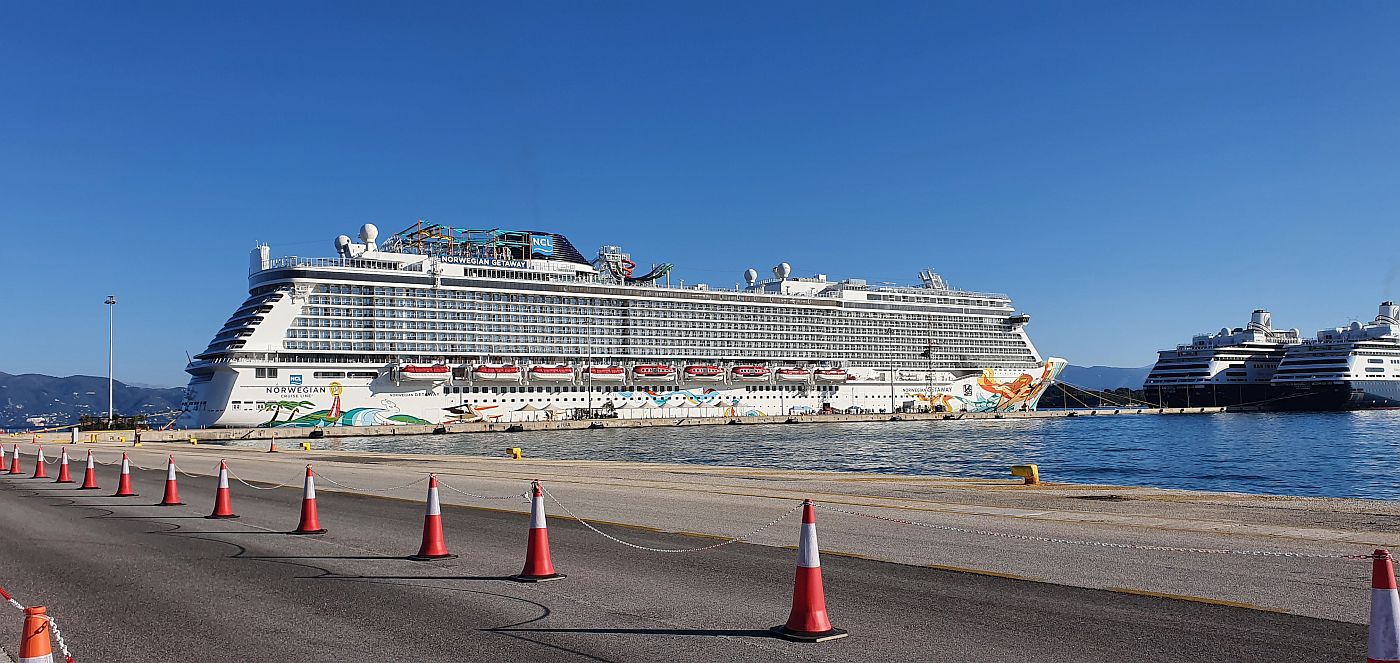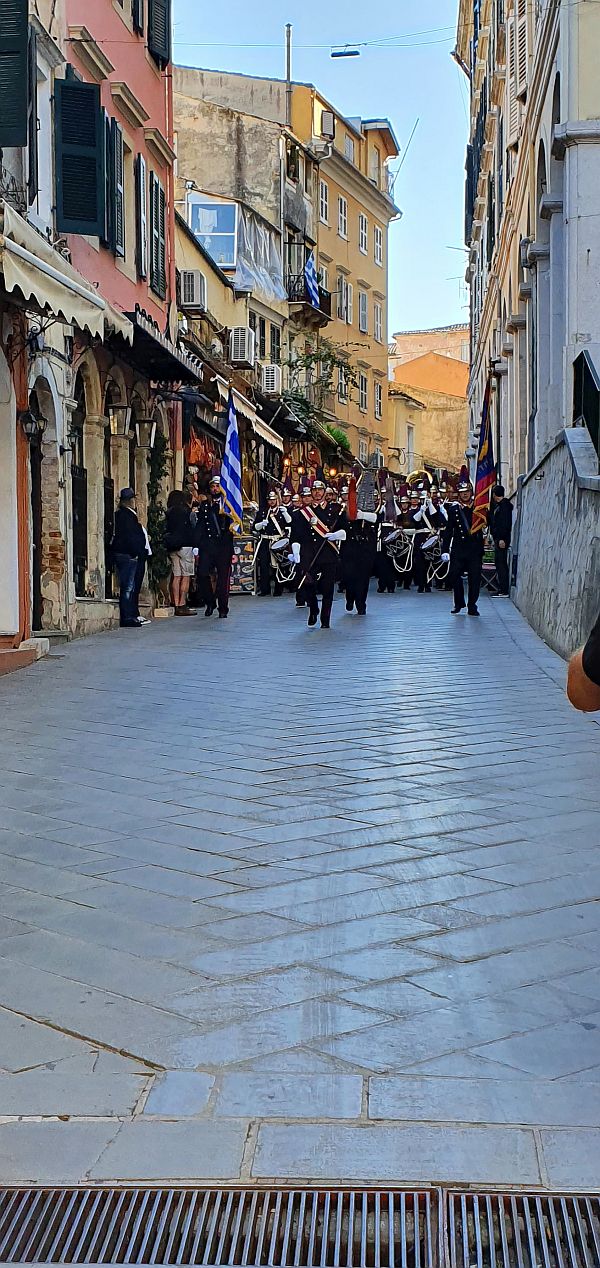 As we were walking around we came across this marching band.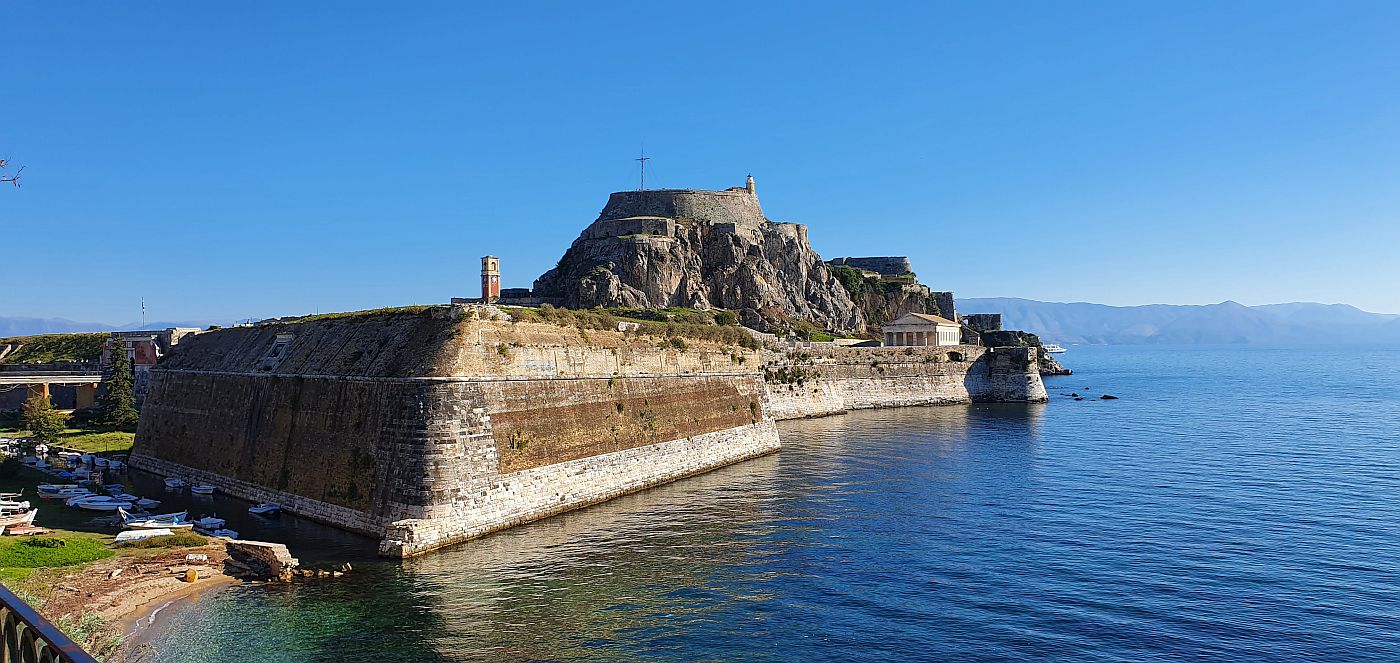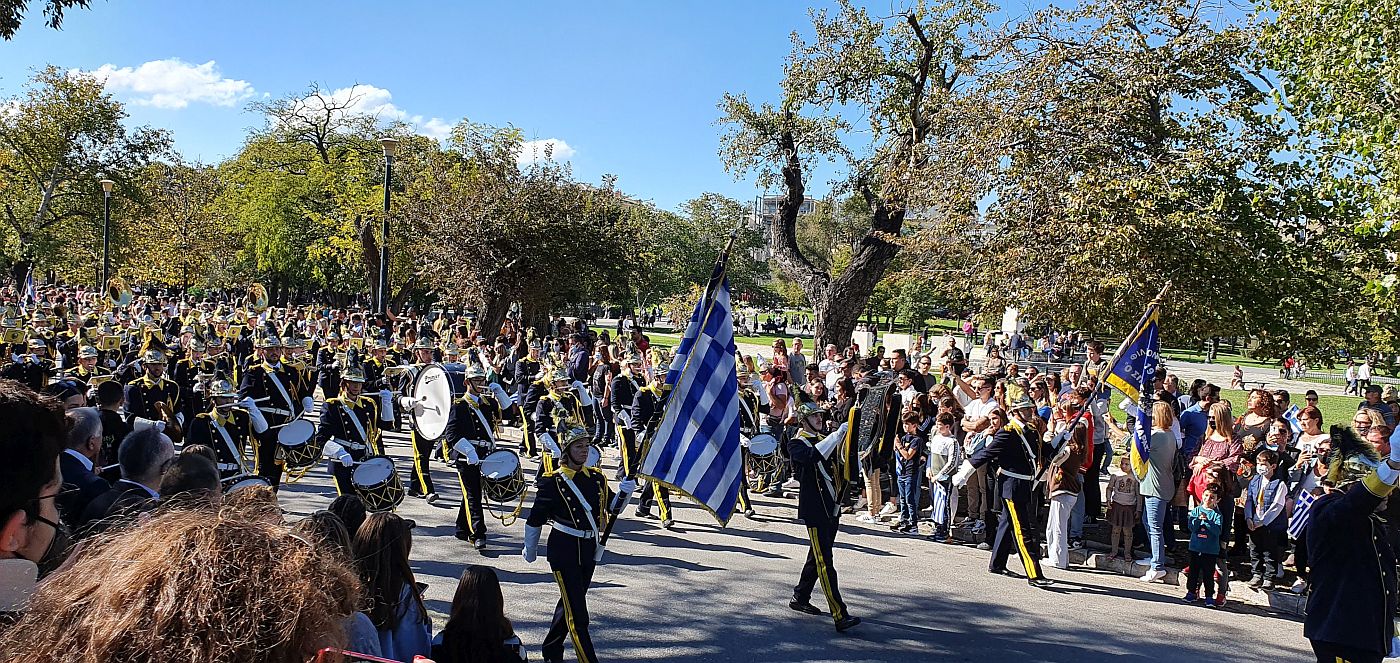 There were lots of people milling around in the park by the old fort and a bit of checking on the internet told us that it was a holiday in Corfu to celebrate the part the resistance played in the second world war in fighting the invading Italians and later on the Germans. We stayed around to watch a parade of different schools as well as many marching bands. It was nice to see something genuinely part of the history of the place.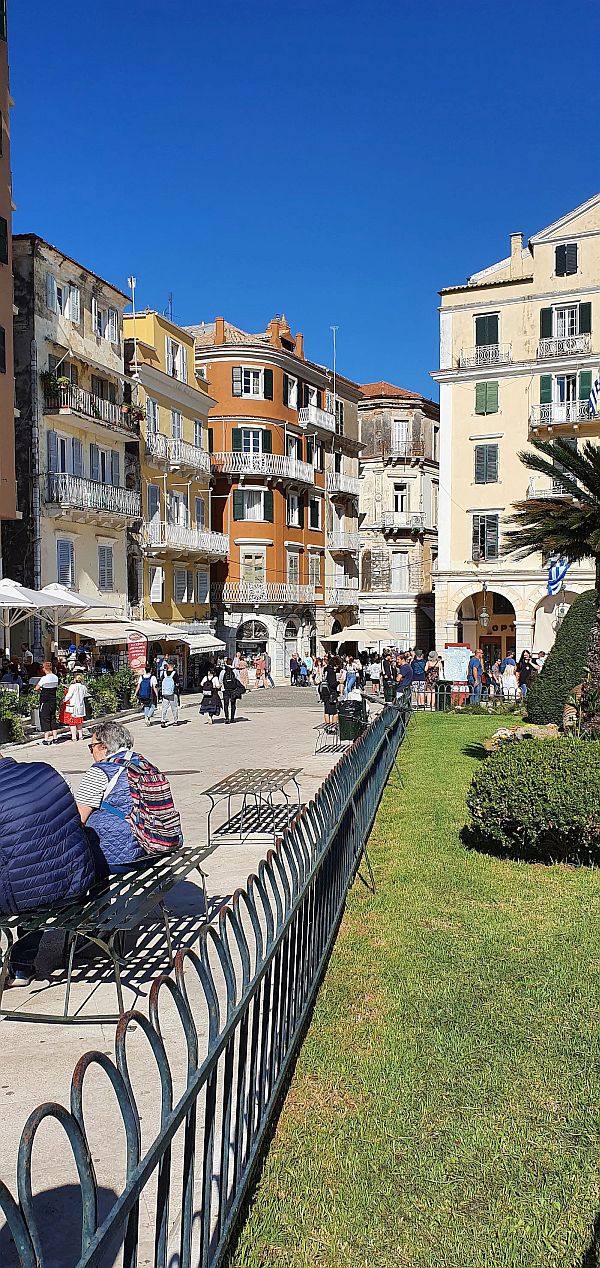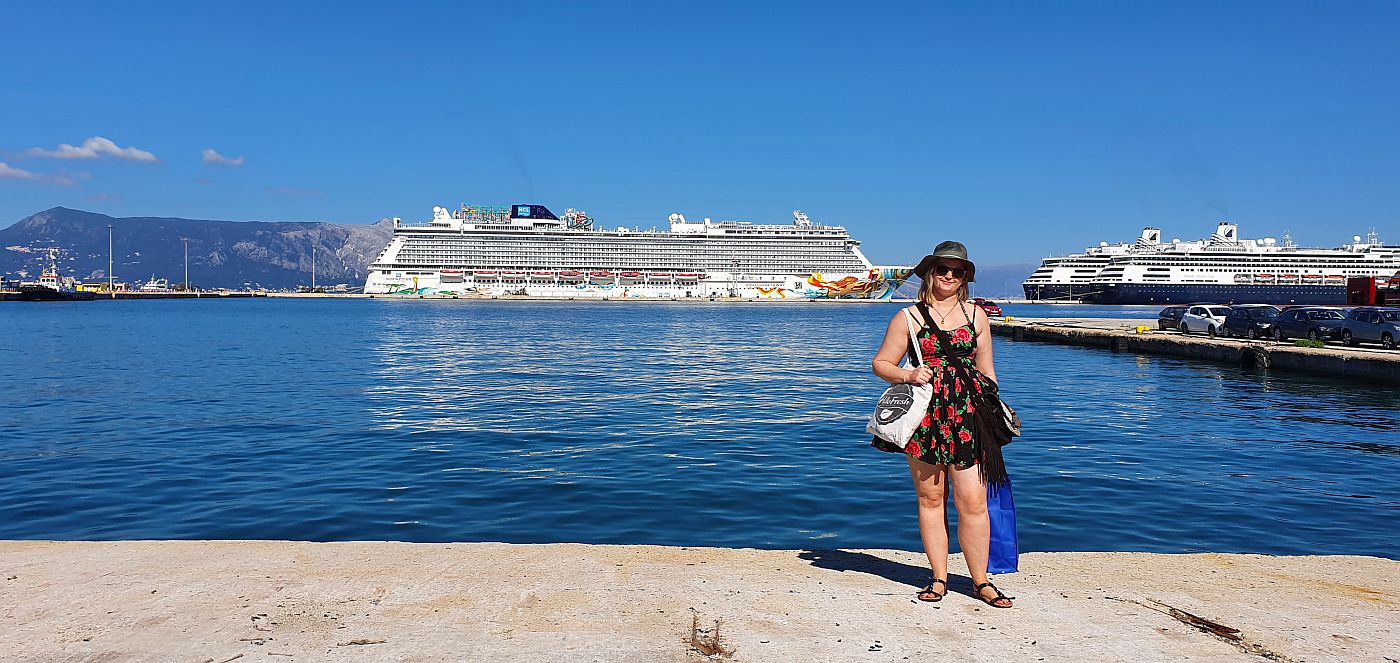 The two Holland America ships on the right of this photo weren't visiting the island, they had been moored up there for many months during the pandemic and were still not yet back in service. We learned from a presentation we attended on the ship that when the pandemic hit loads of ships made a run for port in able to moor up for as long as it took. Apparently there are more cruise ships than berths able to hold them as they are at sea for the majority of time. This meant many ships had to anchor offshore.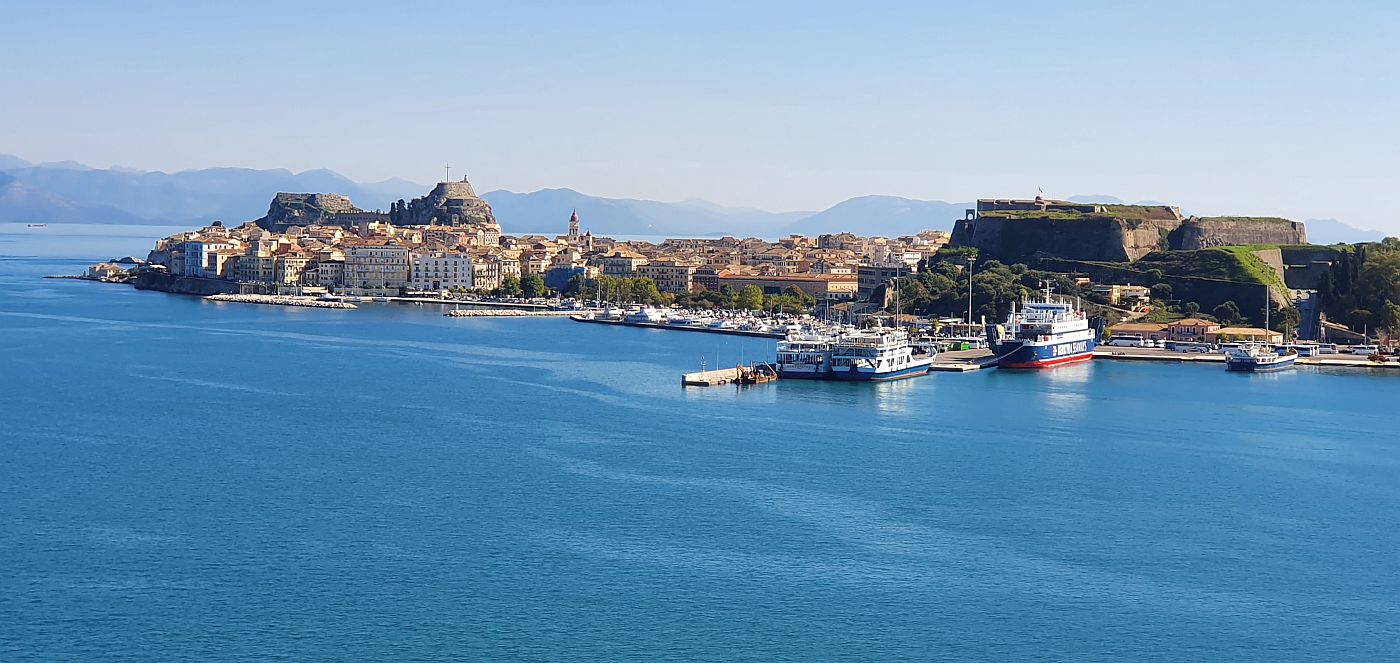 Luckily our balcony was on the starboard side of the ship so we had lovely views across to Corfu Town.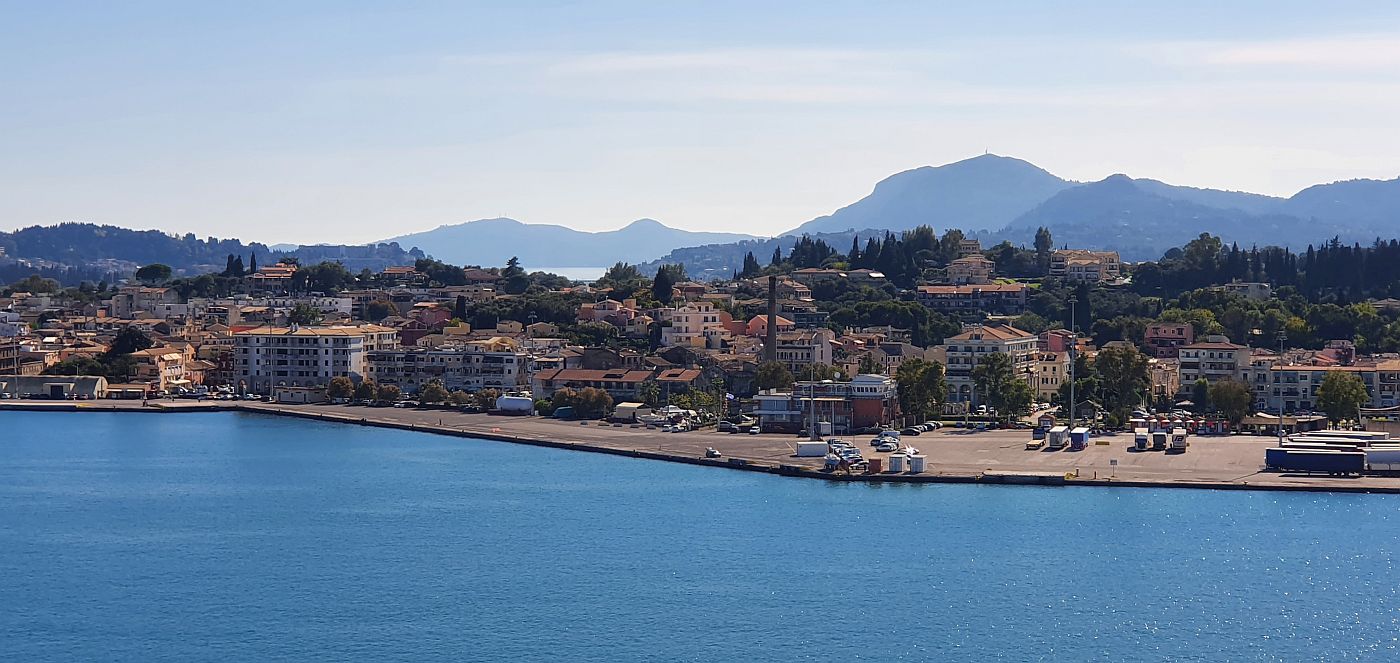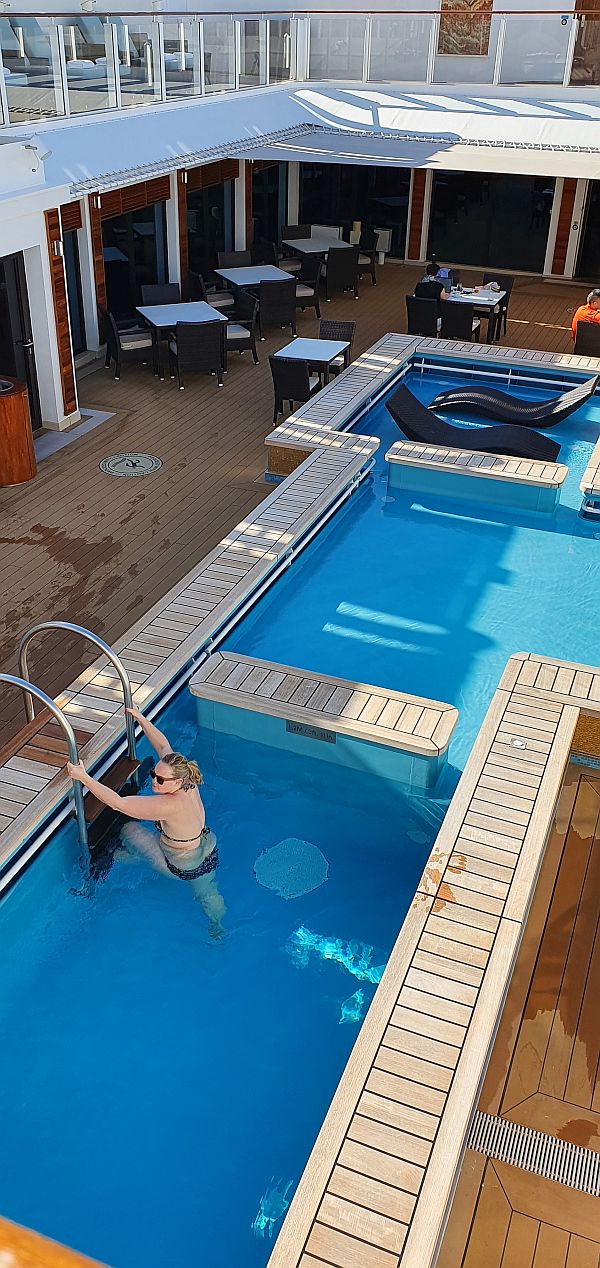 Back on the ship India went for a swim.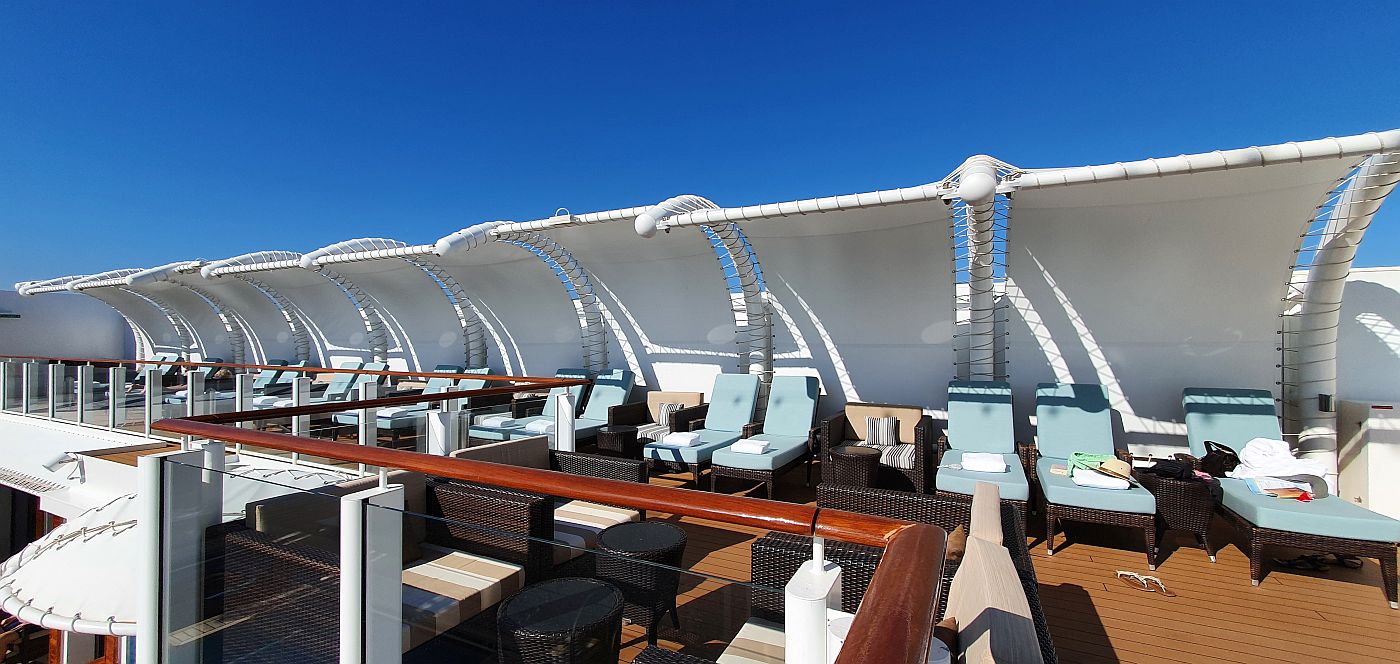 And this is where we sat out to relax in the sun. Even though this was a port day it really wasn't much busier than this the whole cruise. I'm not sure we'll ever see it this empty again.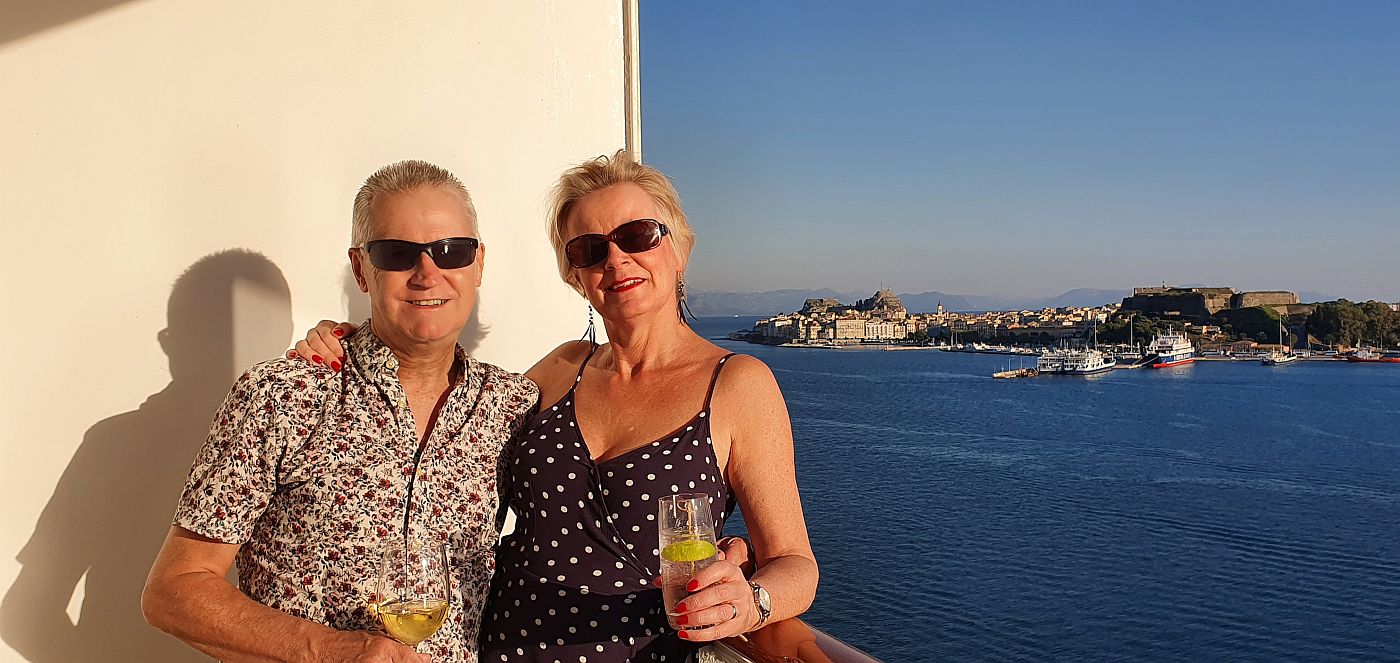 Pre-dinner drinks on the balcony.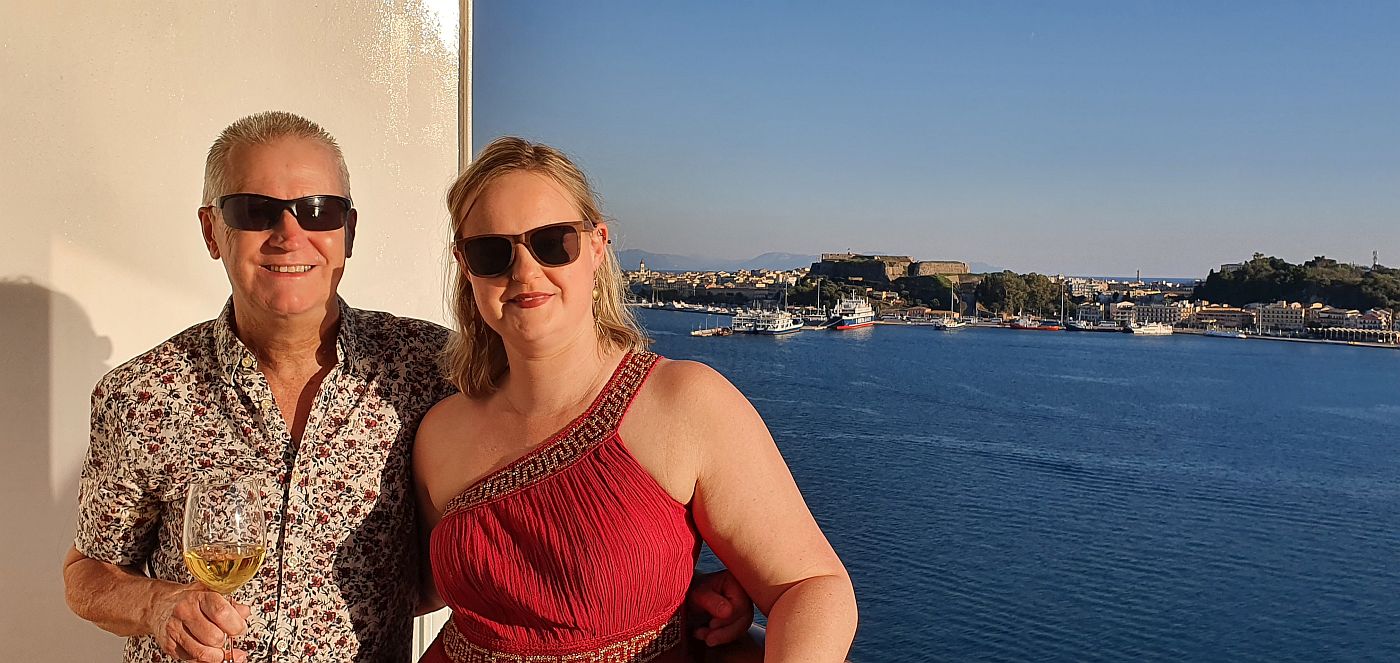 I seem to have wormed my way into this photo as well. Still, you can't have too much of a good thing.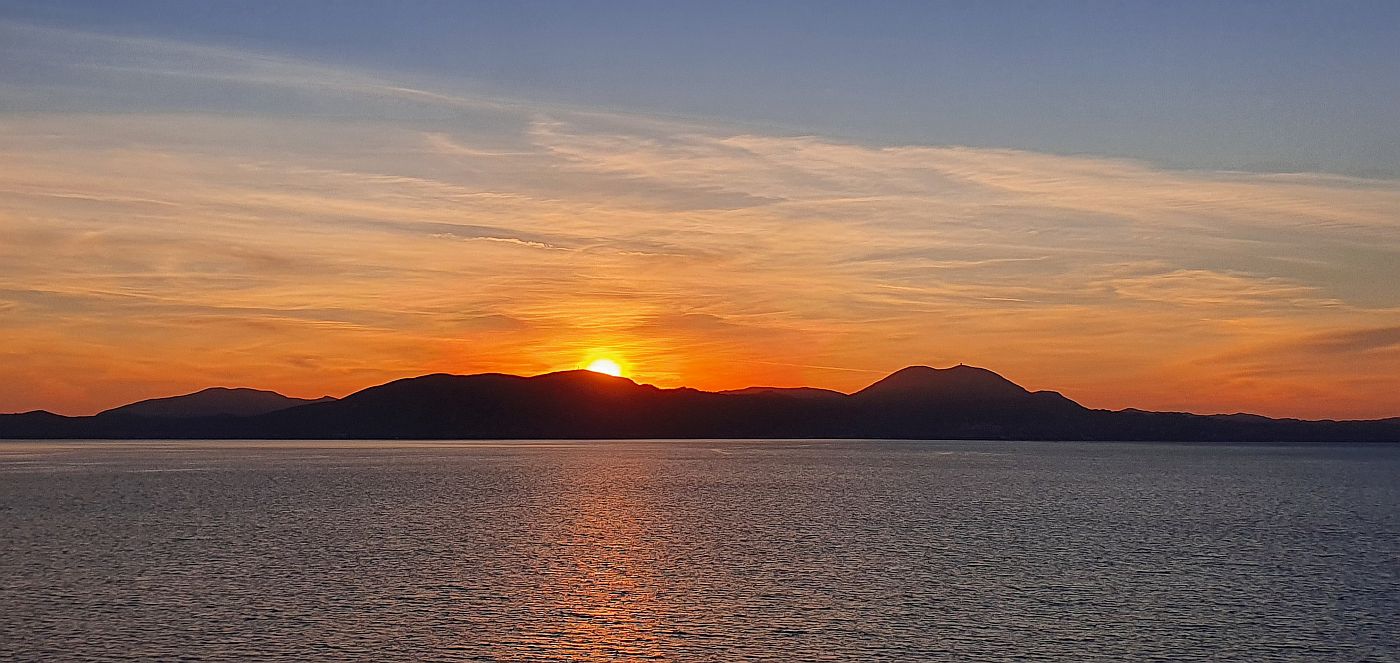 And another lovely sunset as we left port.