Med Cruise - October 2021
NCL Getaway part 1
Written by Kev
We flew to Rome and spent a night in an airport hotel before catching the train to Civitavecchia port the next morning.
Getting on to the ship involved checking your vaccination details and then taking a Covid test. Everybody then waited in an area with a load of seats as the tests were processed. You had a number which came up on a board when your results were known and we were then passed to proceed . Whew!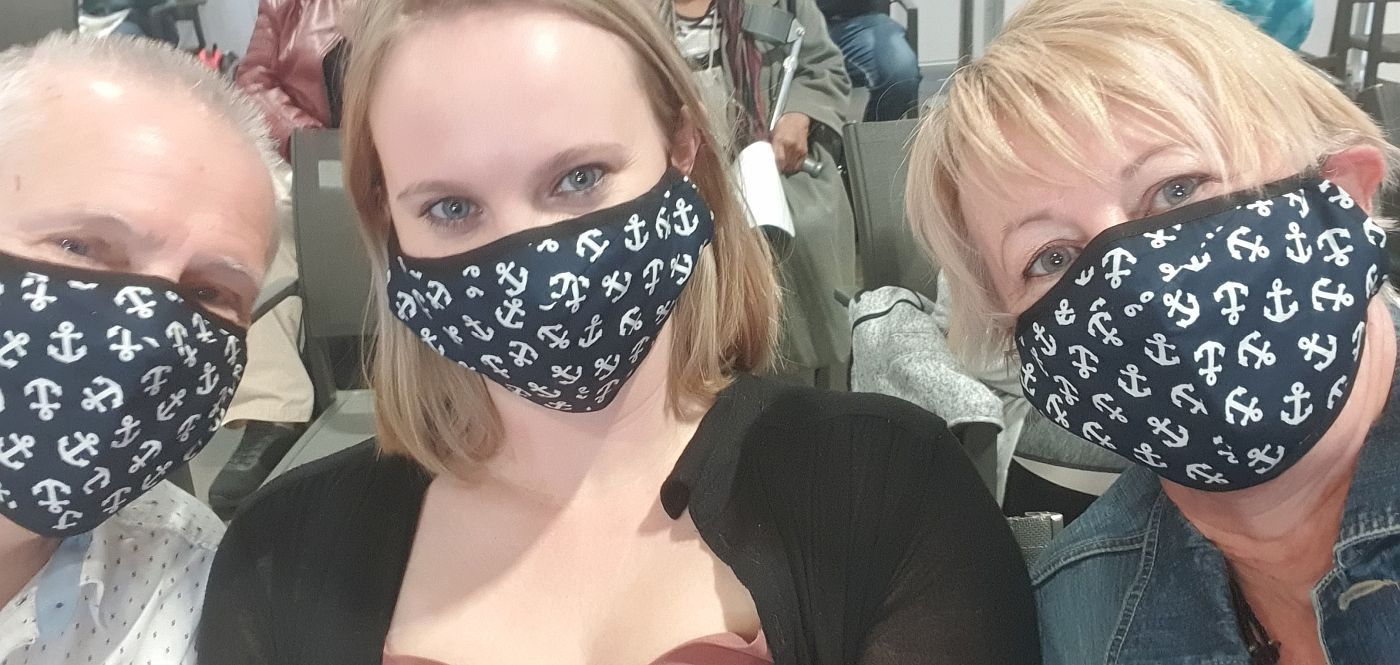 This is us waiting for our results. Even though we knew the chances of having Covid were slim, it was still a bit nerve wracking.
We moved to another area to check in. There was a seperate desk for Haven guests and we then moved to a roped off section where we had a coffee. Soon we were personally led onboard by a young lady and taken directly to The Haven where our stateroom was already prepared and we met our butler. He explained everything about the room and asked us if we wanted him to unpack for us. Umm... no thanks. I wouldn't inflict my underpants on my worst enemy, even when freshly laundered.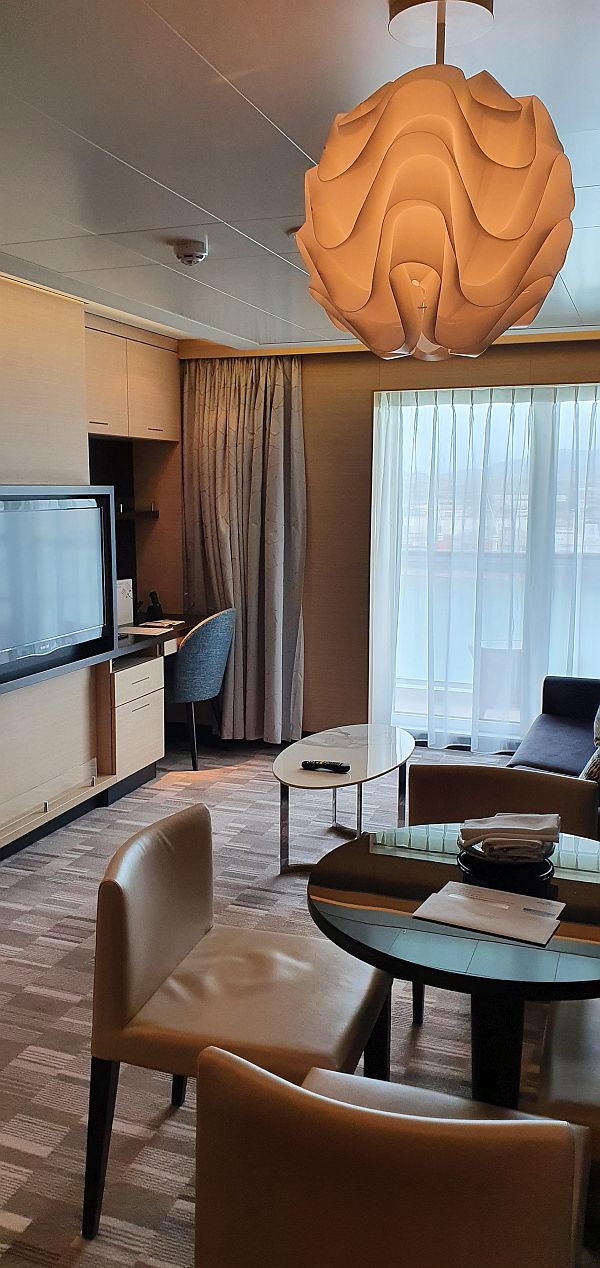 This was our living area.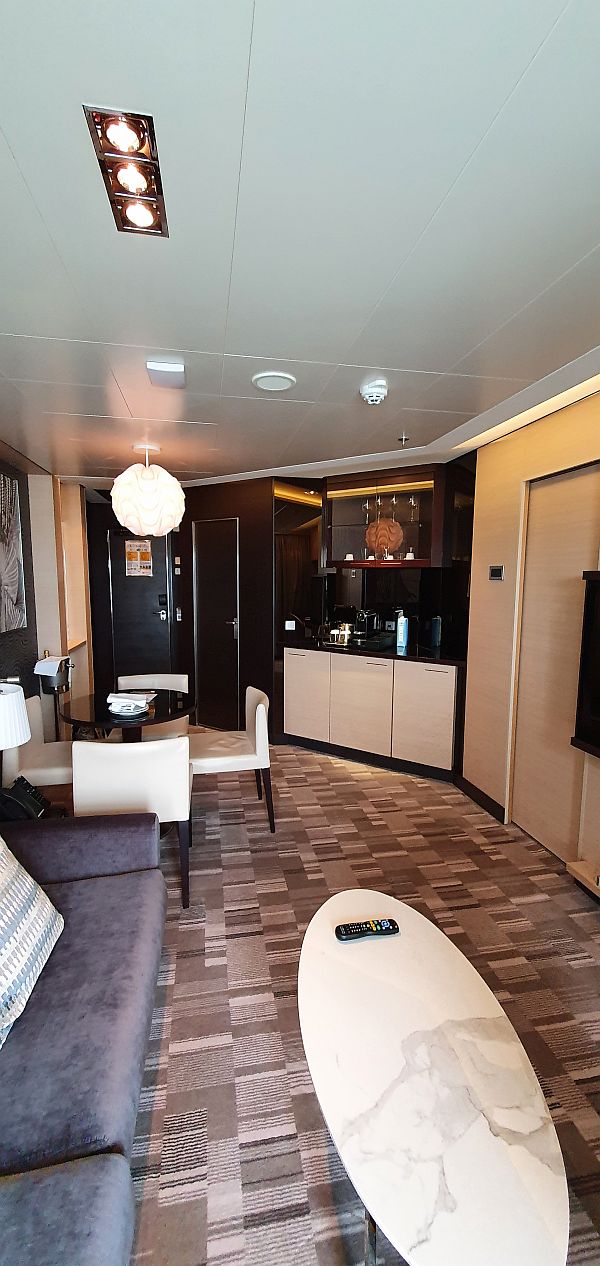 Looking back toward the door and bar with coffee maker.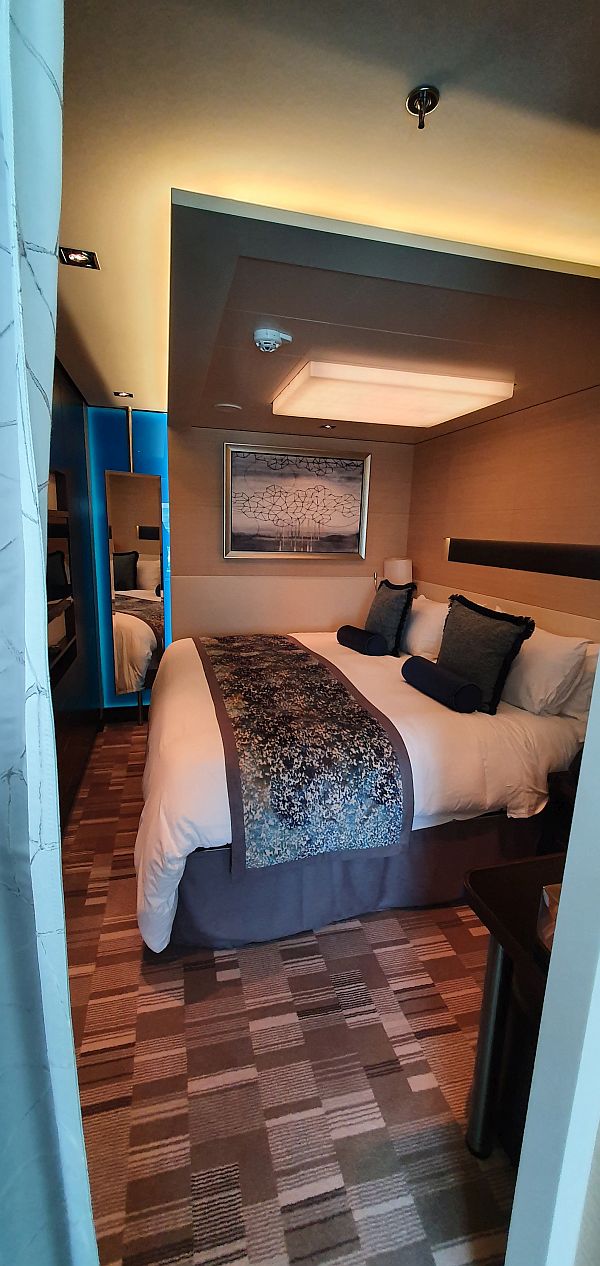 The bedroom for Tam and I.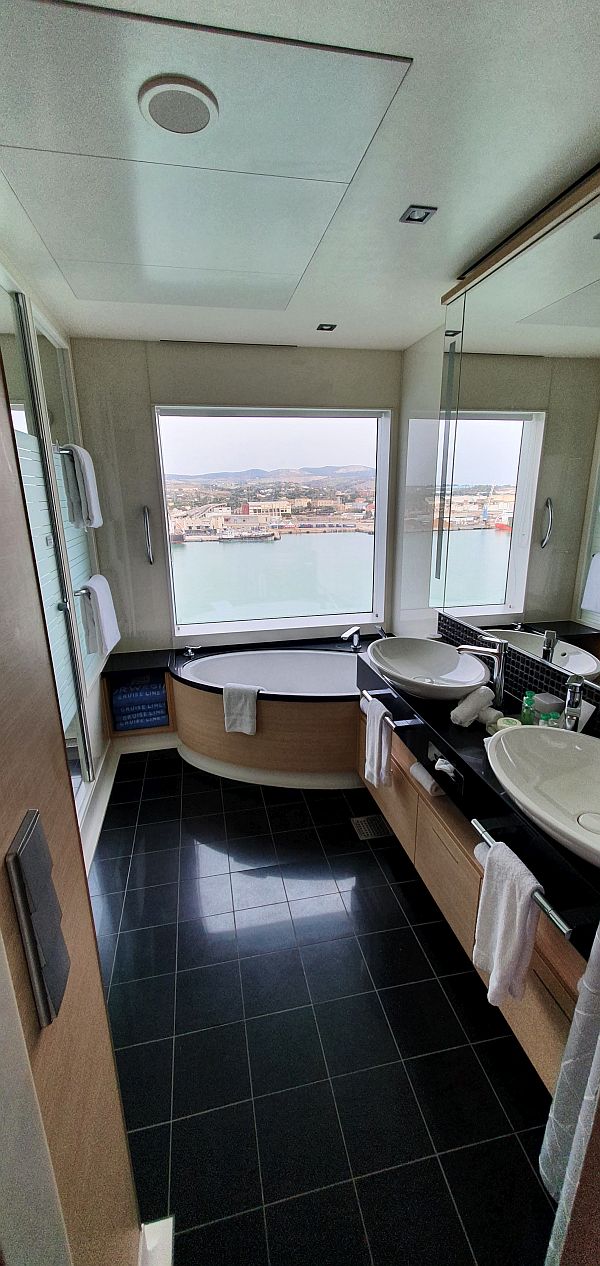 Our bathroom.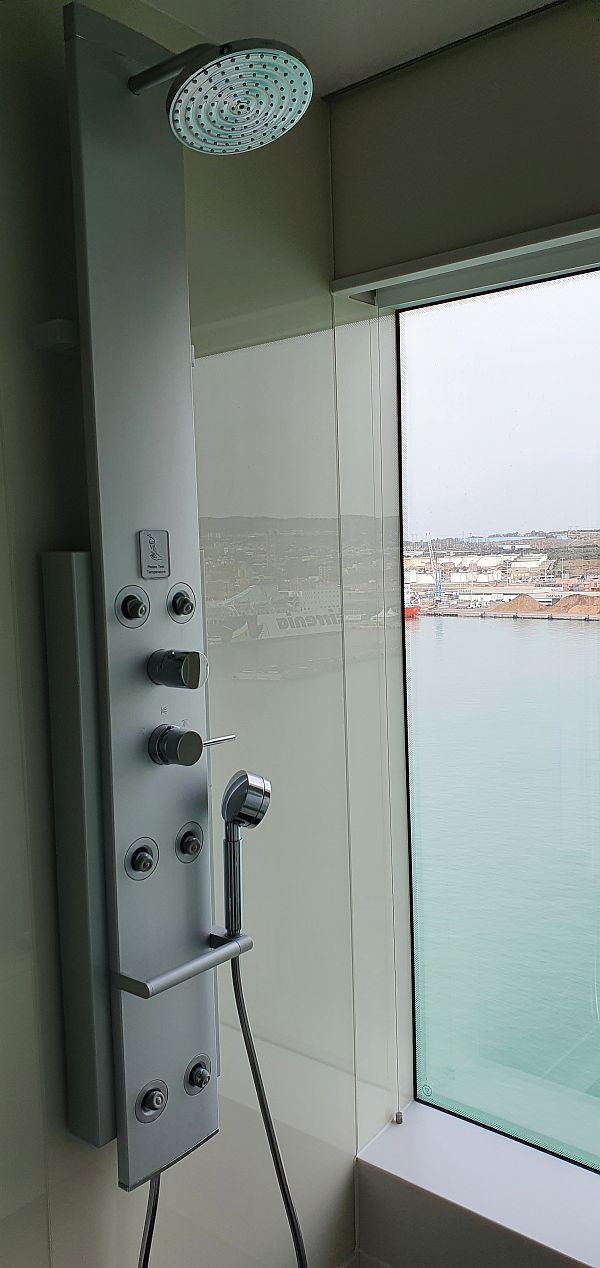 The rainforest shower.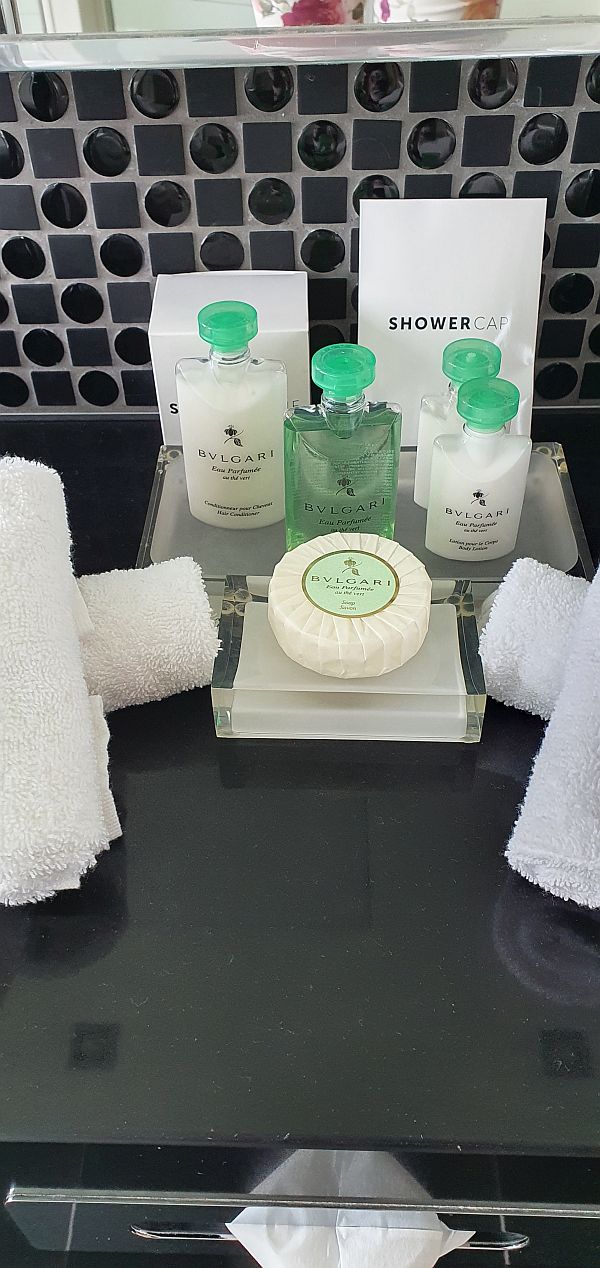 Bathroom bits and pieces.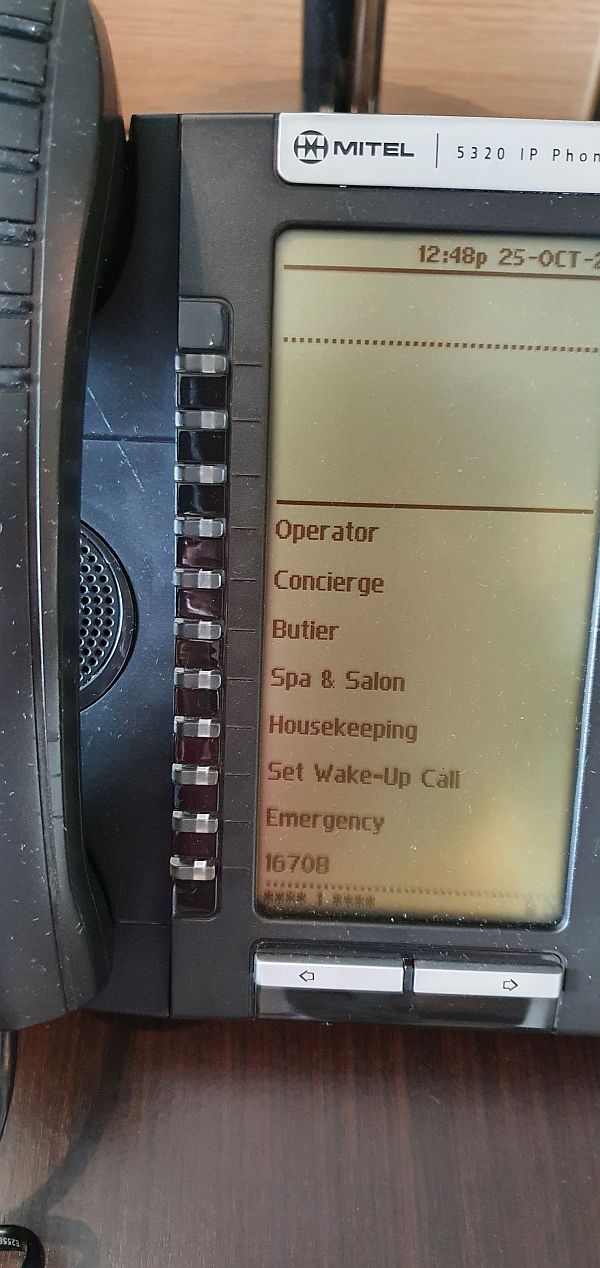 I've always wanted my own 'butier'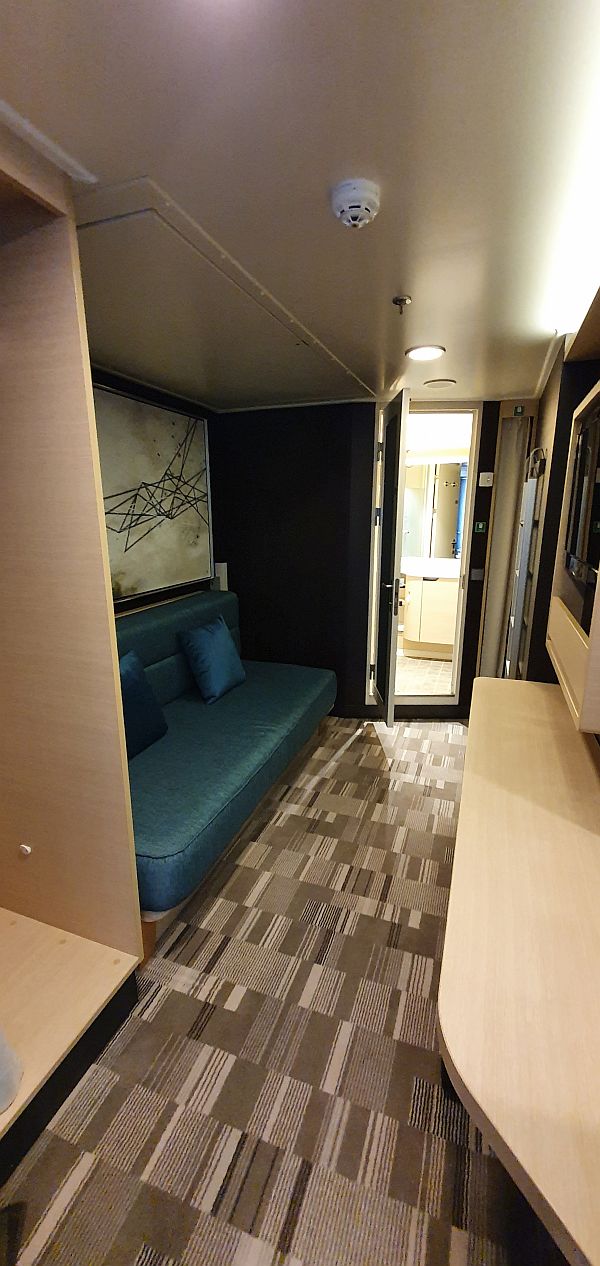 This was India's bedroom (the sofa was made into a bed every evening) complete with her own bathroom.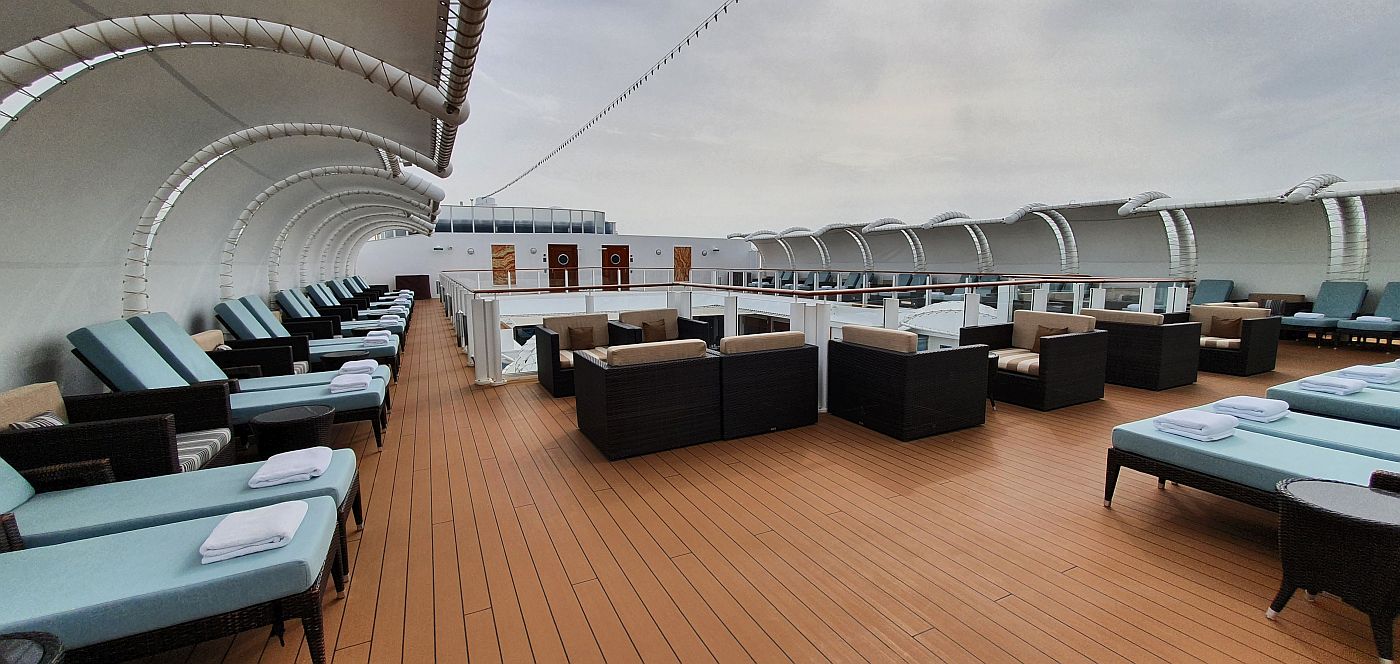 The Haven sun deck. It never had more than a handful of people the whole cruise.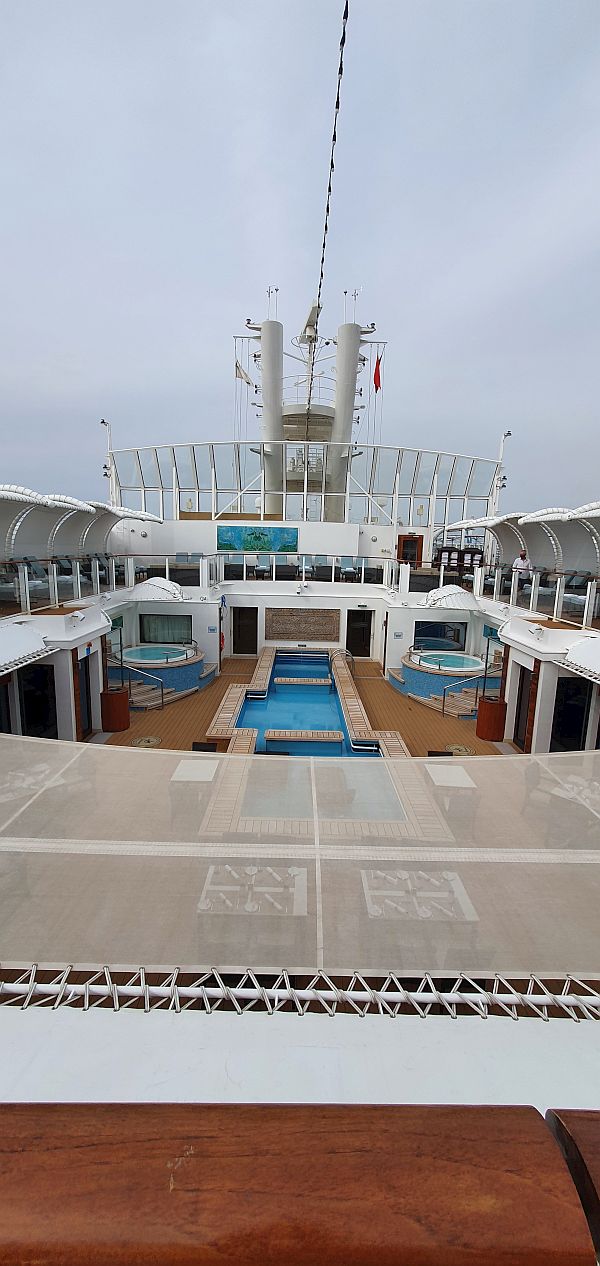 The Haven swimming pool. Again it was always very quiet.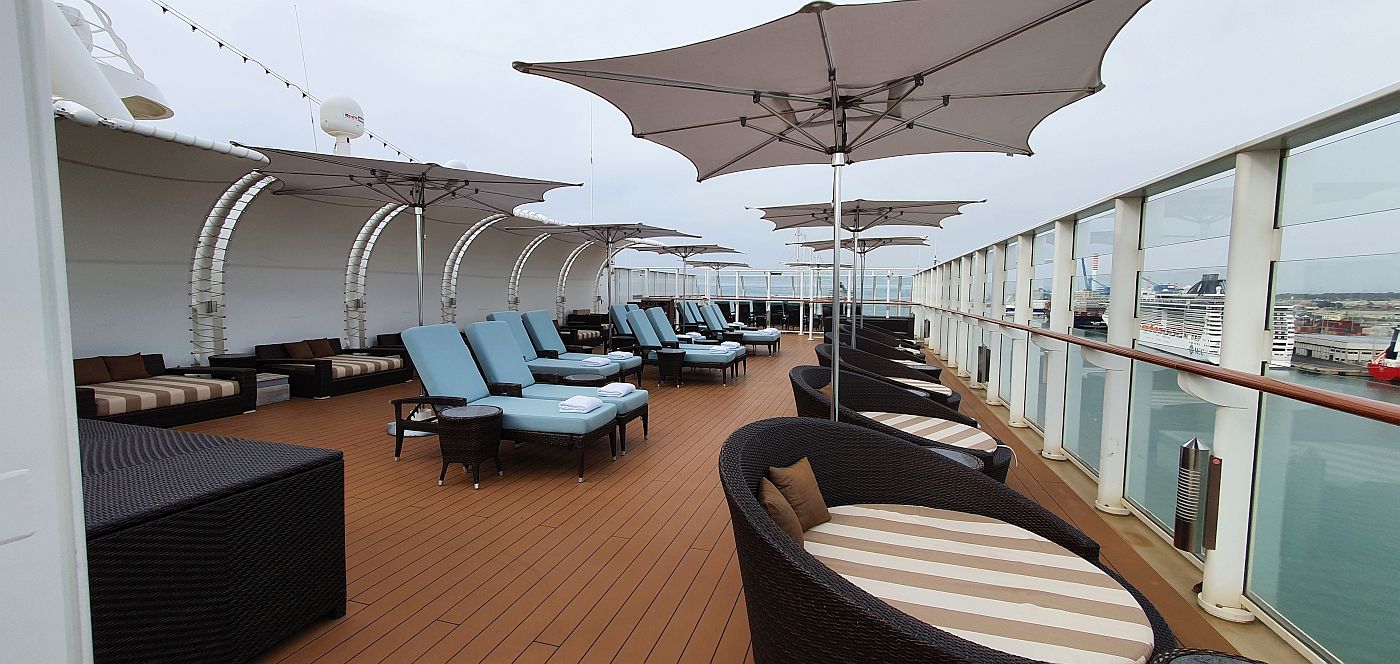 The other part of The Haven sundeck.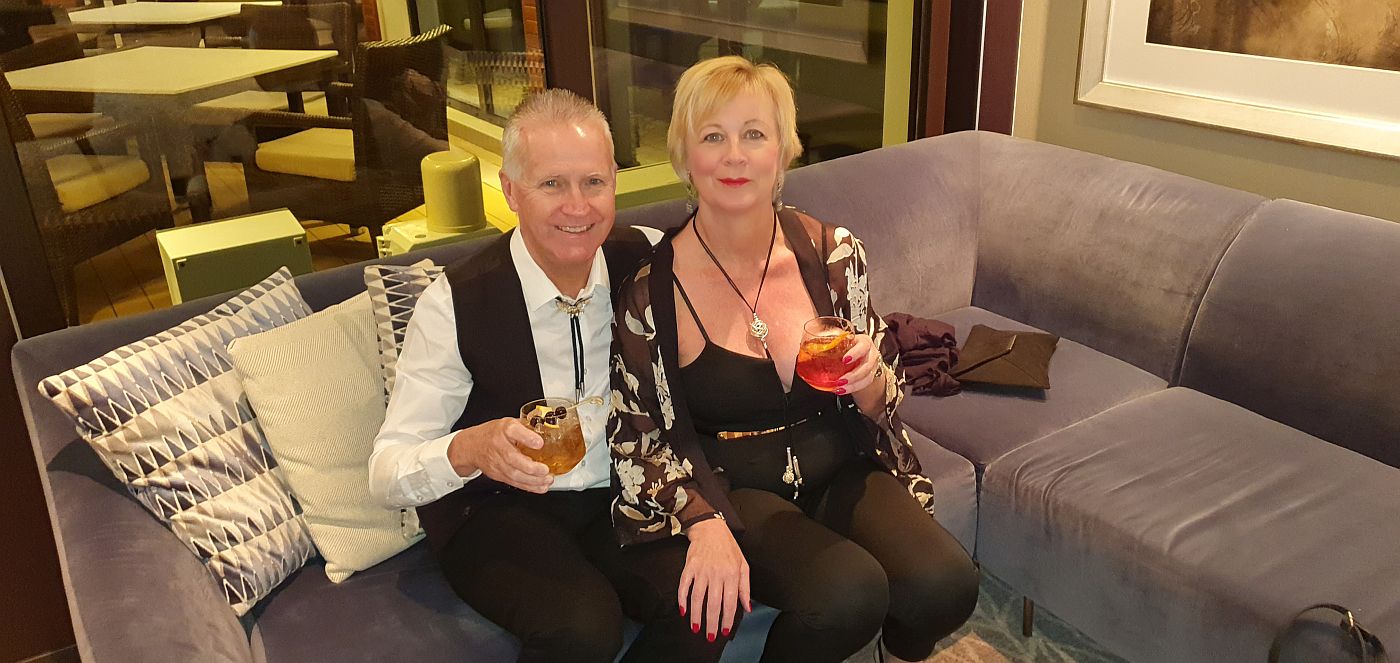 The Haven bar. This was probably the best bar on the ship. The cocktails and service here were very good.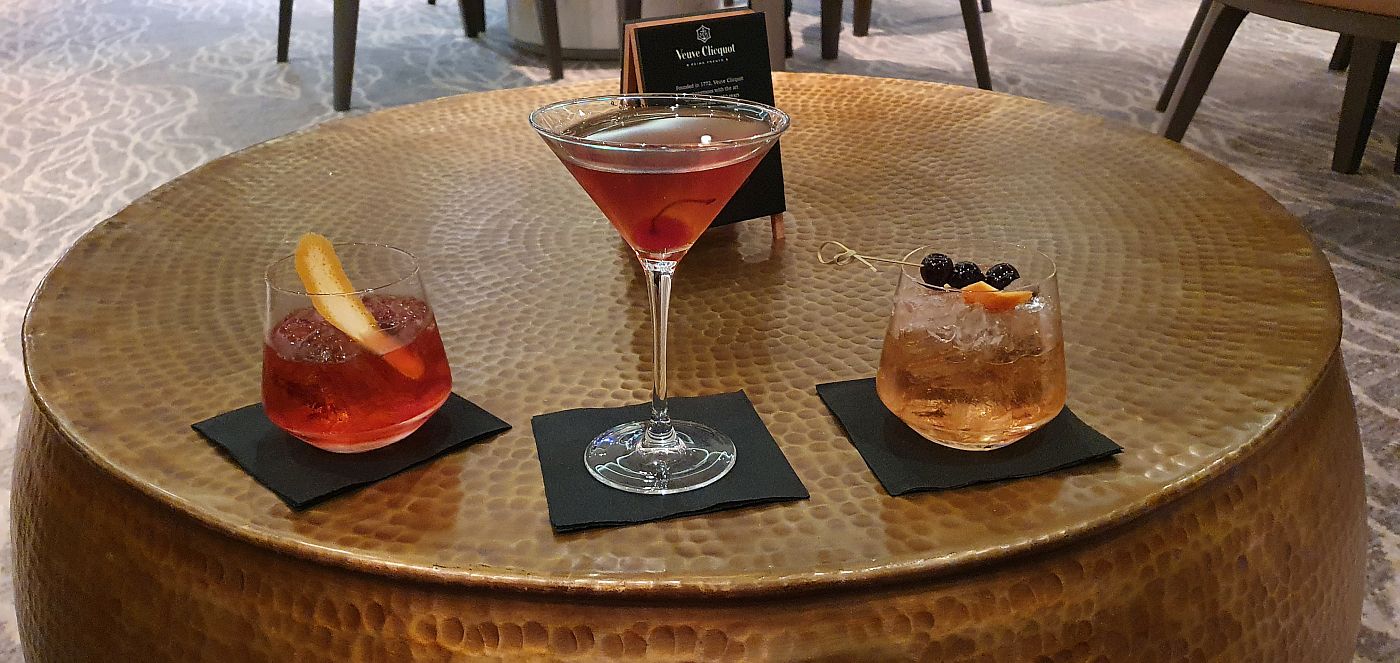 The aforementioned lovely cocktails.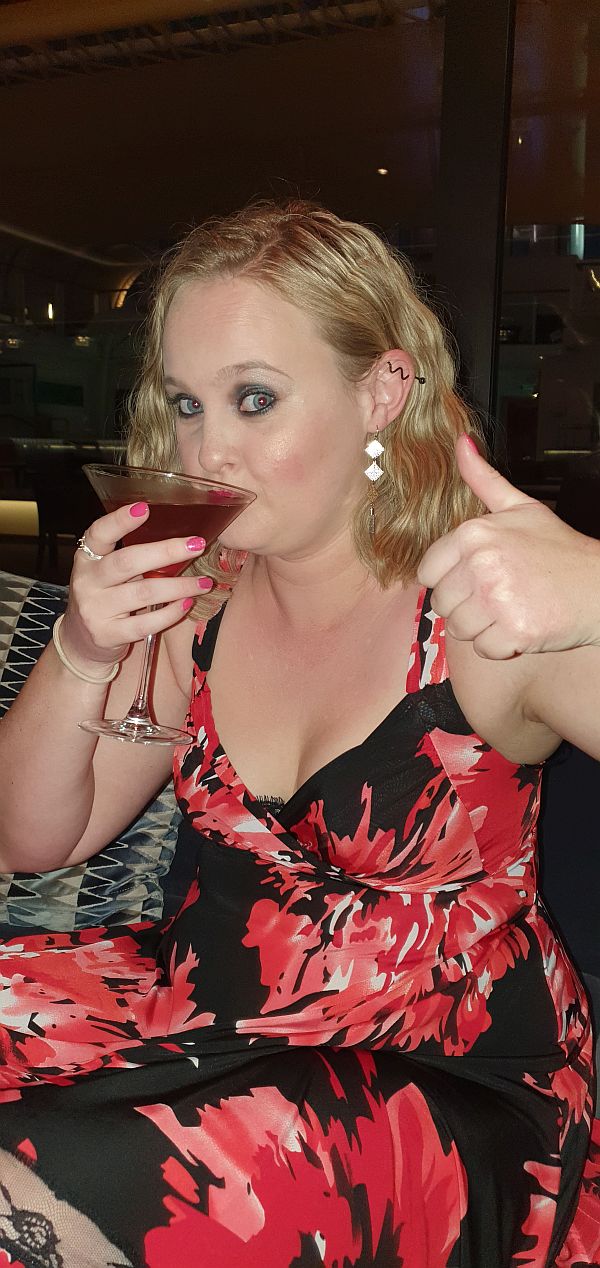 India gives her seal of approval.
The Haven was certainly a wonderful experience. Everything was taken care of for you. There was dedicated concierge desk inside The Haven. When I first saw this I thought we wouldn't have any need to use it, but it turned out to be really helpful. When going ashore you went to the concierge and someone would lead you down to the ship exit or tender point and you bypassed the queues to get straight off. They also booked all the shows and restaurants for you - even if they were full. They kept back a few seats for concierge.
There was also a dedicated Haven restaurant. Again we thought this was the best on the ship. The service was exceptional, very friendly and efficient. More on the food later.