DAY 8 - MONDAY 19TH JULY
written by Tammy
Breakfast on balcony of cereal for the girls and toast and fig and orange jam for Kev and myself. Head out and wander around the streets of Dubrovnik – Georgia wants to buy her boyfriend a present and finds just what she wants.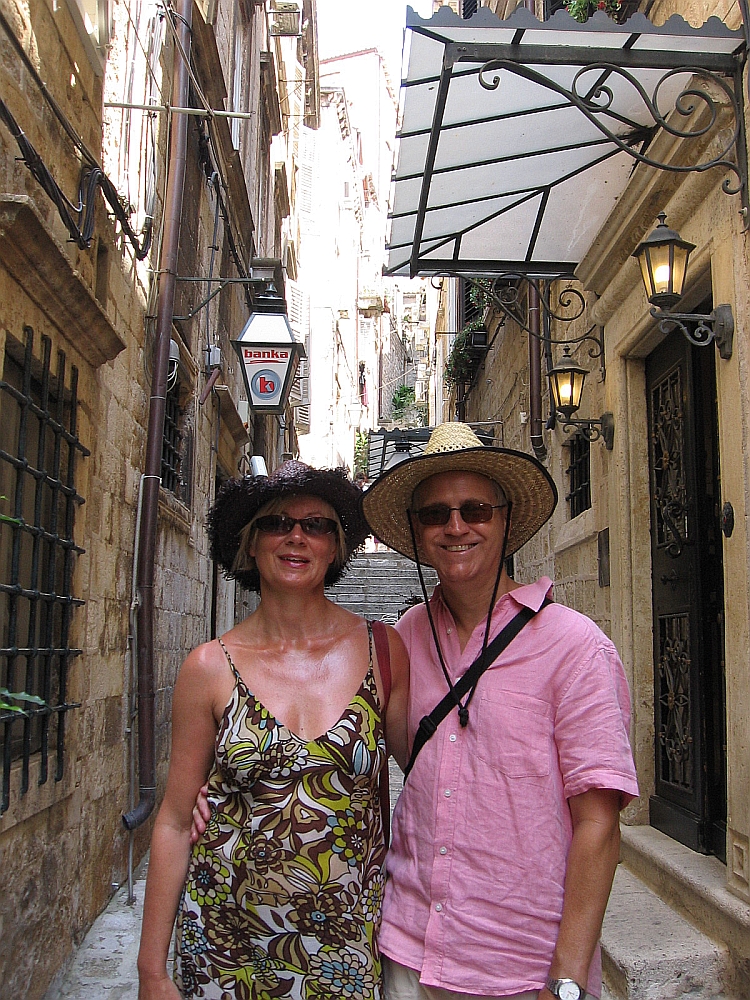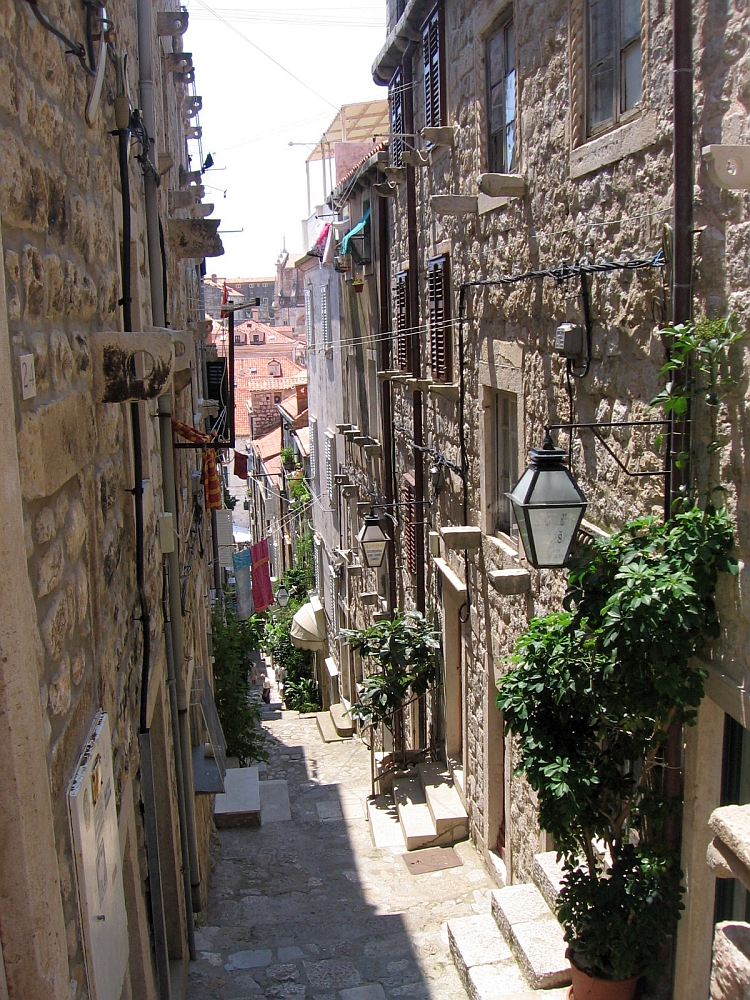 We then go to the bakery at the bottom of the steps leading up to Villa Gloria. For lunch we have three ham and cheese slices and a ham and cheese baguette, 2 jam doughnuts, 1 chocolate doughnut and a sour cherry strudel and 2 cans of coke (for rum later) 175 kuna. All totally delicious and made more enjoyable by eating on the balcony enjoying the stunning view. Play cards before getting ready to head out for the evening.
[Kev - as we get ready to go out 'Purple Rain' comes on the radio. 'Is that the purple water record?' asks Georgia. Sigh, some children just have no proper upbringing.]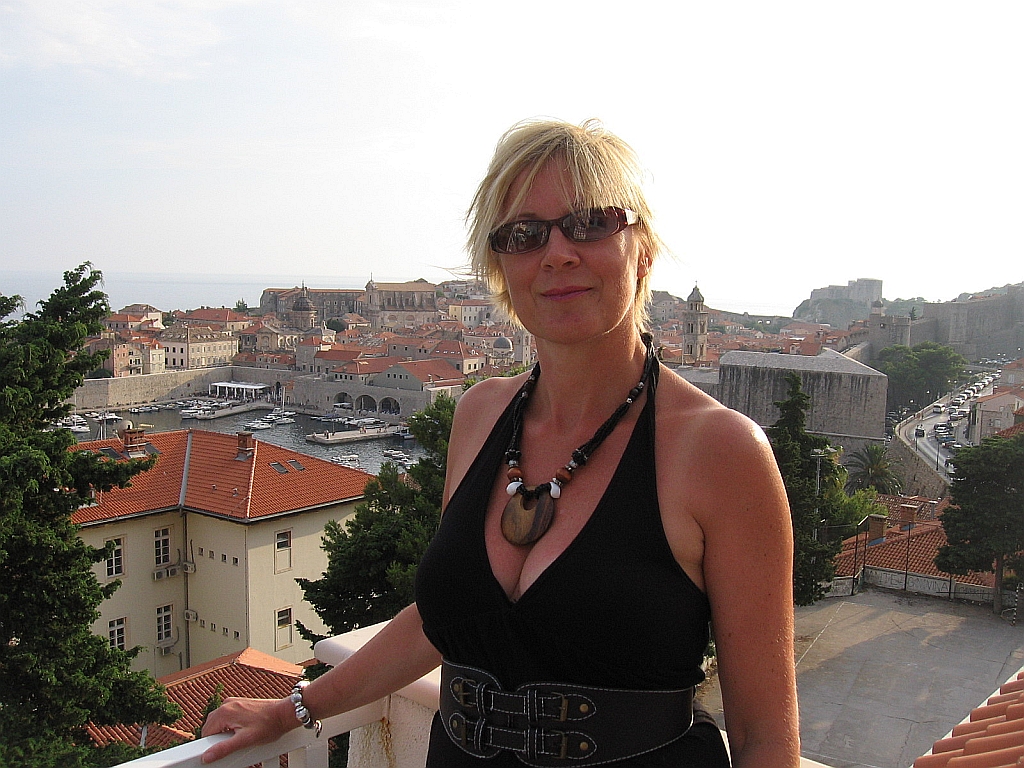 We go to the East West Beach Club – which is just across the road – we have cocktails and Georgia has a virgin one – the bill was 210 kuna. Then the waiter comes across with another drink for Georgia that he says the guy at the bar wanted her to have – we are all gutted that we didn't all get one and poor Georgia seems quite embarrassed by the attention.
[Kev - and after I'd batted my eye lashes provocatively! There's just no accounting for taste.]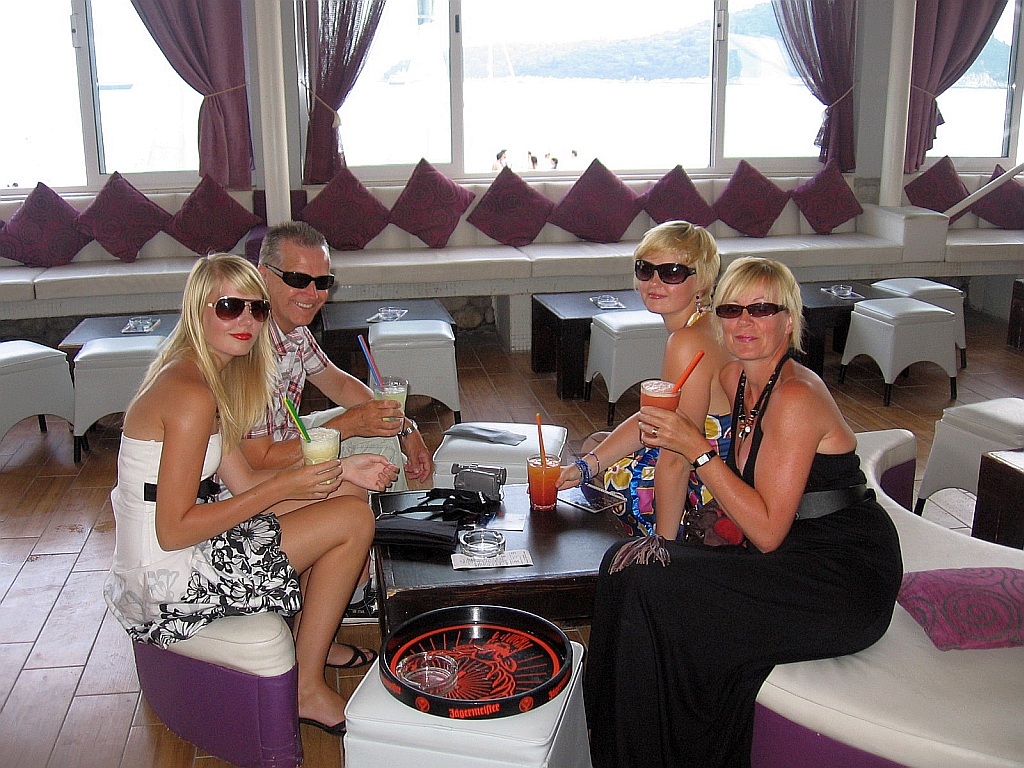 To Lucin Kantun a tapas restaurant Fantastic choice of tapas and all beautiful prepared, we have Caesar salad x 2, marinated anchovies and olives, honey and lavender brochettes x 2, squid stuffed with bacon and mushroom, monkfish wrapped in pancetta, duck with apple, cinnamon and melon and walnuts, pasta salad with rocket, parmesan, sundried tomatoes and walnuts, tsatviki, veal with sundried tomato rocket and walnuts x 2, pickled peppers (which should have been pickled onions). We also order 50g of hand carved smoked ham, 2 glasses wine, 2 beers and soft drinks – total 570 kuna including tip. It was a lovely meal and a great way to try lots of different things – basically we ordered one lot – then chose some extras of the things we particularly enjoyed.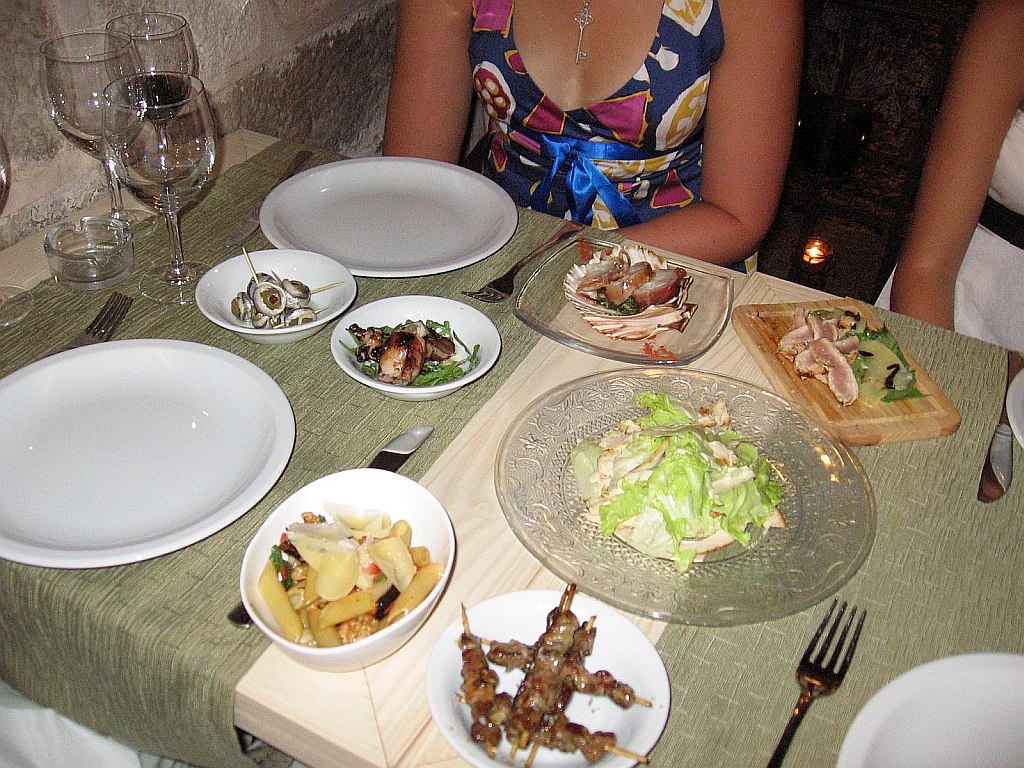 We find Pub Arch which had live music then we go to the Jazz Club Troubadour but they only have bottled Heineken so Georgia and I have a walk home whilst Kev and India have one last drink somewhere.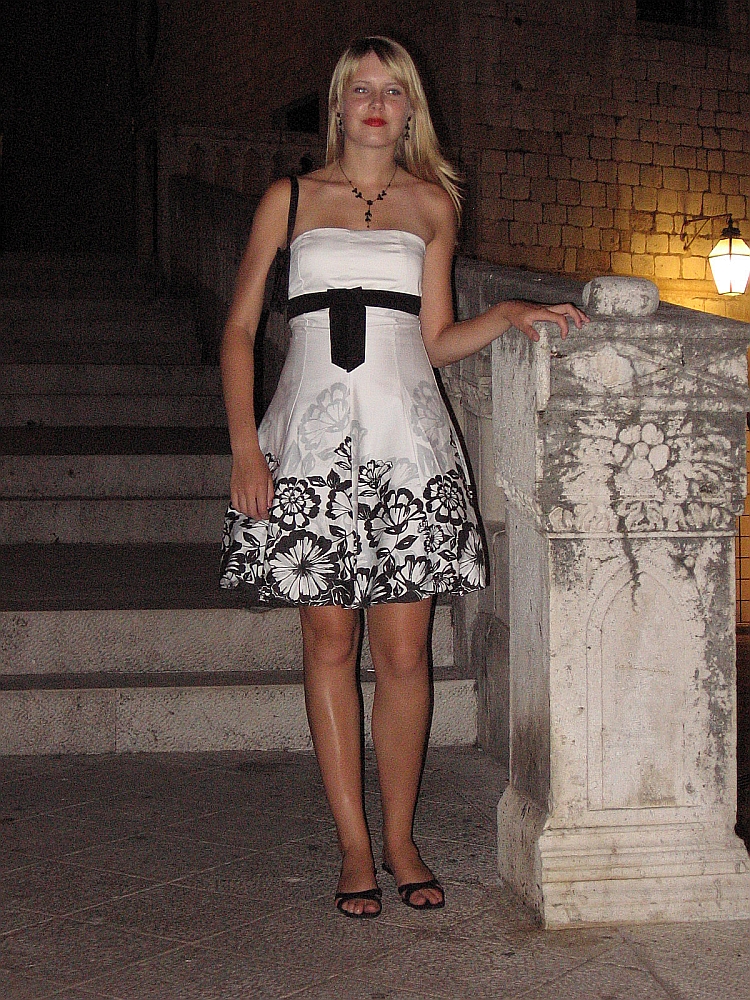 They came home shortly after us and said that they had come across an amazing acapella group just singing in the street. Sit on the balcony enjoying the evening breeze and watching the lights of Dubrovnik below us.
[Kev - the acapella group were truly amazing - really lovely. They were singing traditional Croatian tunes in a beautiful setting. The only thing that spoiled it somewhat was a couple of teenage girls tottering by on high heels and talking really loudly, completely oblivious to the crowd of people watching and listening intently.]