DAY 6 - SATURDAY 17TH JULY
written by Tammy
After breakfast we go back to Sunj beach and take 4 loungers and one jumbo sized beach parasol 150 kuna for the day – this time to the left of the beach – in theory the nudist side but there was no-one else much there at this time.
[Kev - ah, now here's something Tam has failed to tell you in her report. It's rather quiet early on in the morning on the beach, so she and India swim out and remove their costumes for a spot of skinny dipping! Georgia and I look on from our sunbeds and tut in a disapproving manner.]
Kev, India and myself swim to a small cave, which has a driftwood log in front of it. Sit there for a while enjoying the view of the yachts and people on the beach. Lunch of smoked ham and cheese roll, 2 tuna rolls, 2 fries, 2 beers, 2 sprites 190 kuna including tip. Walk back at 3.30pm and we all enjoy an ice cream 28 kuna. Wander to the bell tower but as there is a dress code to go in and we are not suitably attired we sit on the wall by the harbour.
[Kev - after this morning's exhibition, I'm surprised they don't strip off and streak through the church.]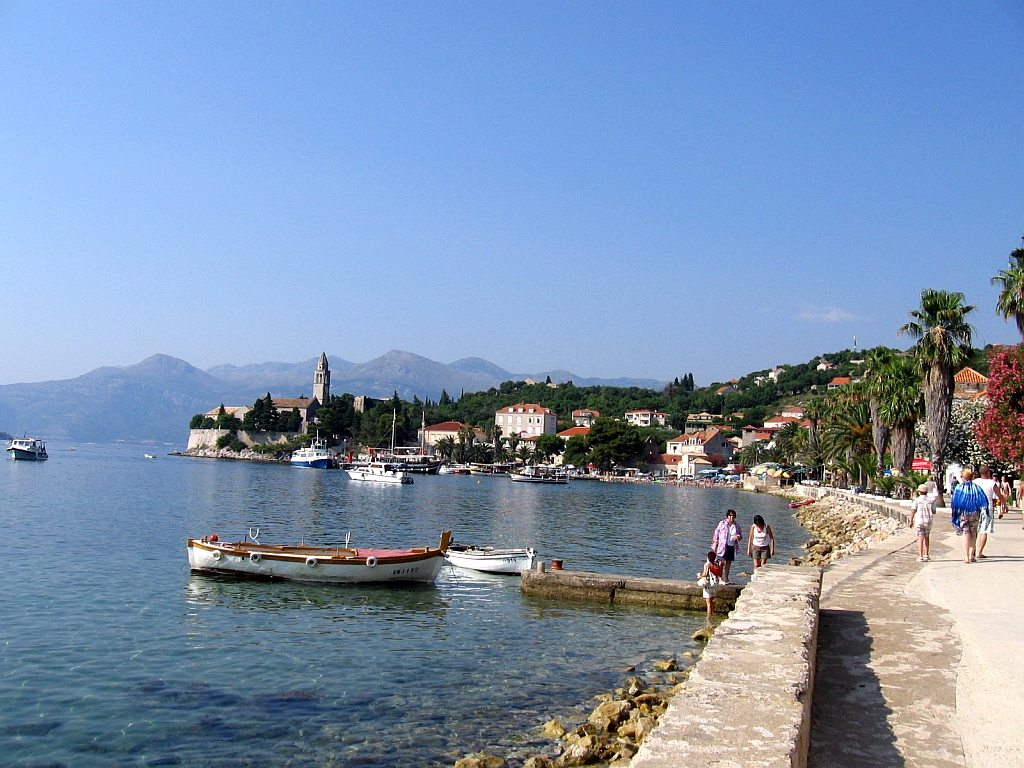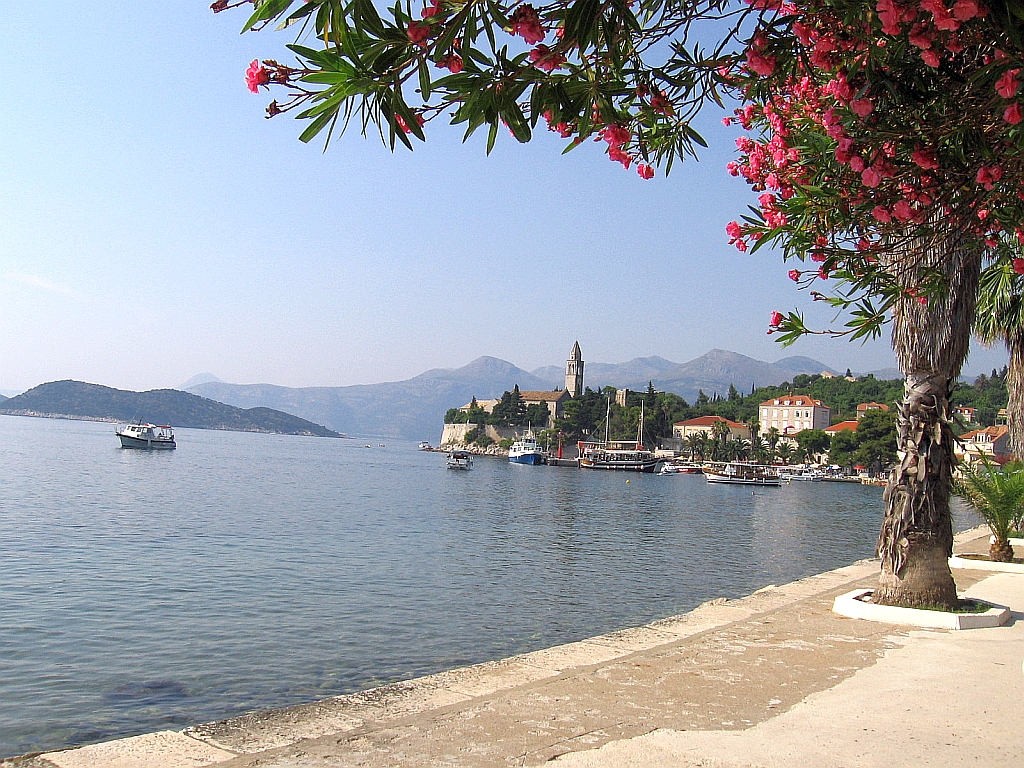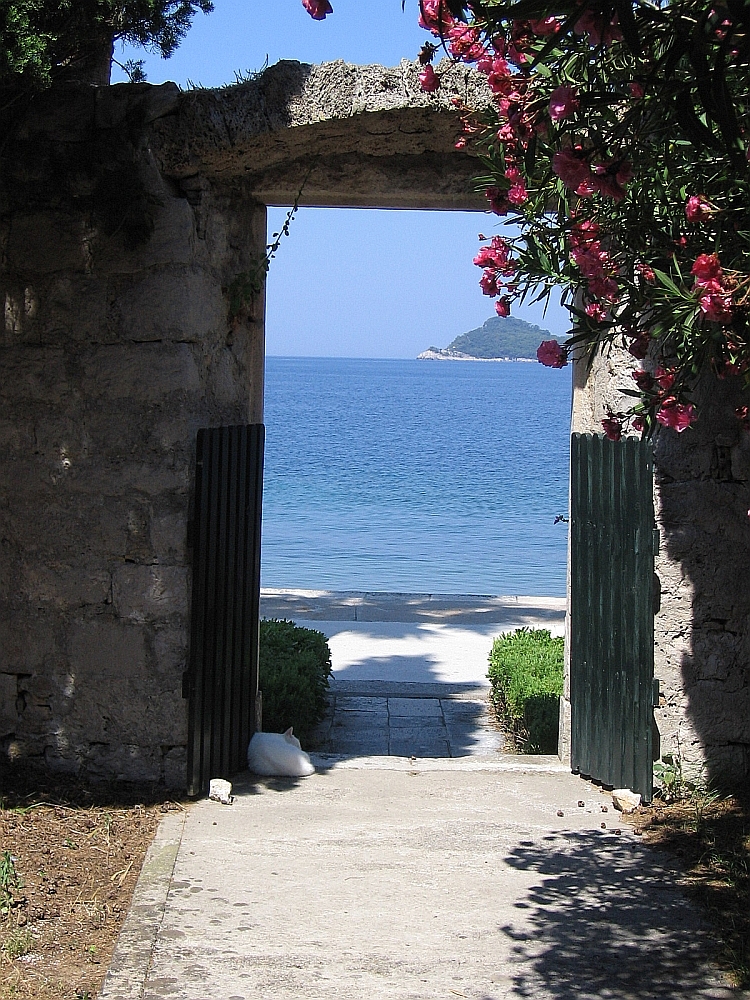 We chill by the pool for a while and make the most of the peace and quiet before enjoying a glass of something cold.
[Kev - by 'something cold' she of course means lashings of alcohol.]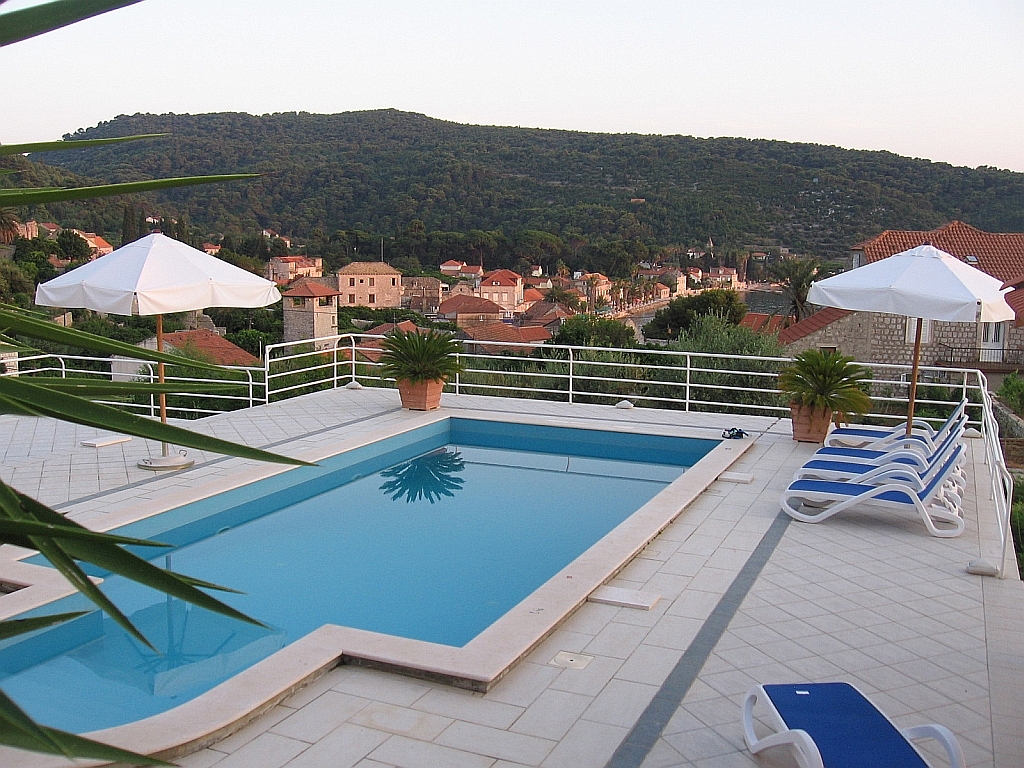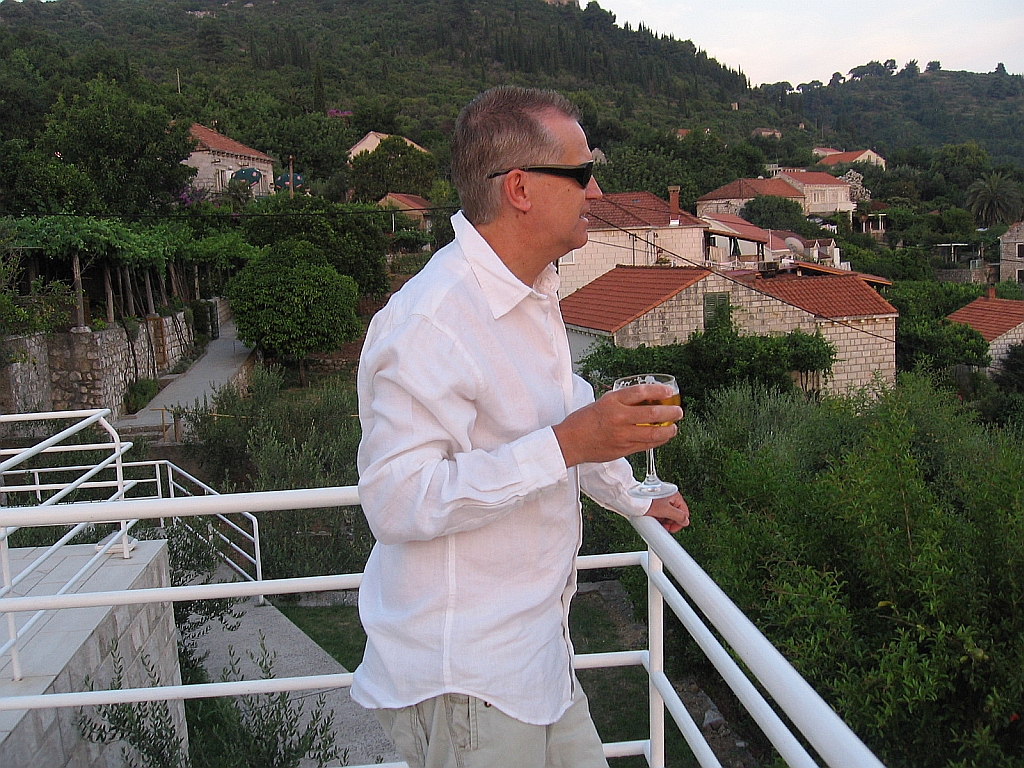 [Kev - calm down ladies, there's plenty to go round.]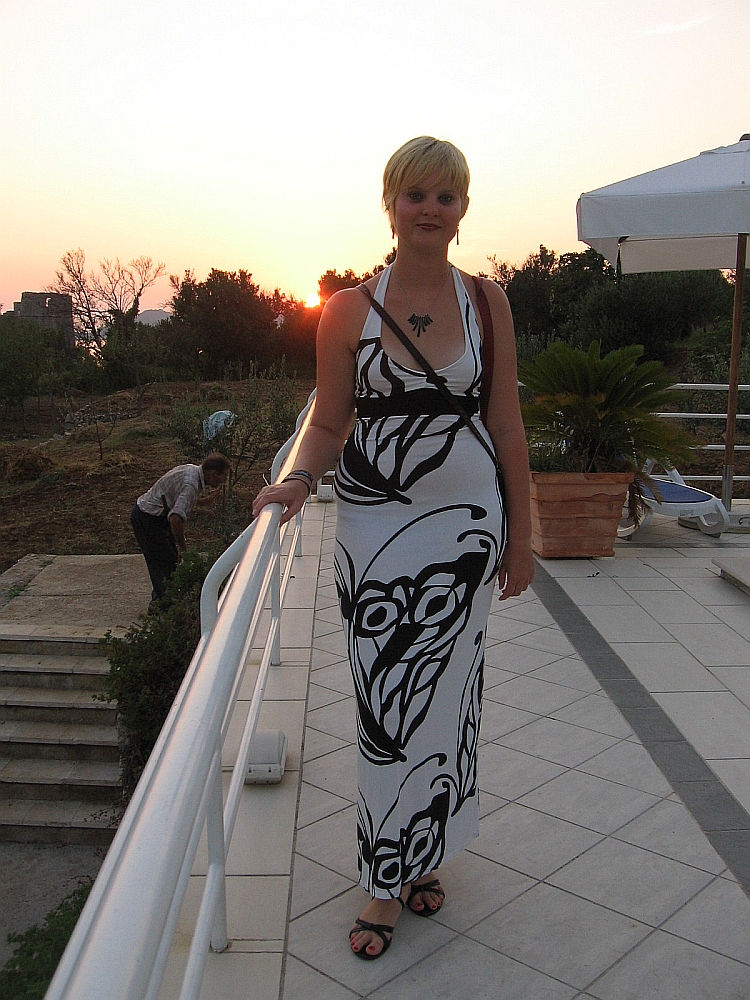 Once ready we go to Sidori again to watch the sunset with mojito, pina colada and beer. We go to Obala but there is no room on the esplanade by the seafront so we eat on the terrace. Three of us have Gorgonzola chicken, 1 shashlick for India. It was very busy and the wait was quite long – in fact we didn't get any food until after 10pm. When we pay we realise that we didn't get offered the yummy limoncello and sorbet that we had so enjoyed last time.
[Kev - life's full of small disappointments, isn't it?]
Click on the film strip to see a video of our time in Lopud