Day 6 Wednesday 5th October 2016
Written by Tam
After breakfast we pack as today is the day we start our stay in Manly Beach for the remaining three nights pre-cruise.
Firstly we take a drive to Balmoral beach a very pretty beach with views over Sydney Harbour National Park and through "The Heads" the gateway to Sydney Harbour. We take a walk along the promenade and over a small bridge to Rocky Point Outcrop. All around there are wonderful rock pools with children playing and the golden beach sweeps around the bay. It really is a very picturesque place and not overly commercial.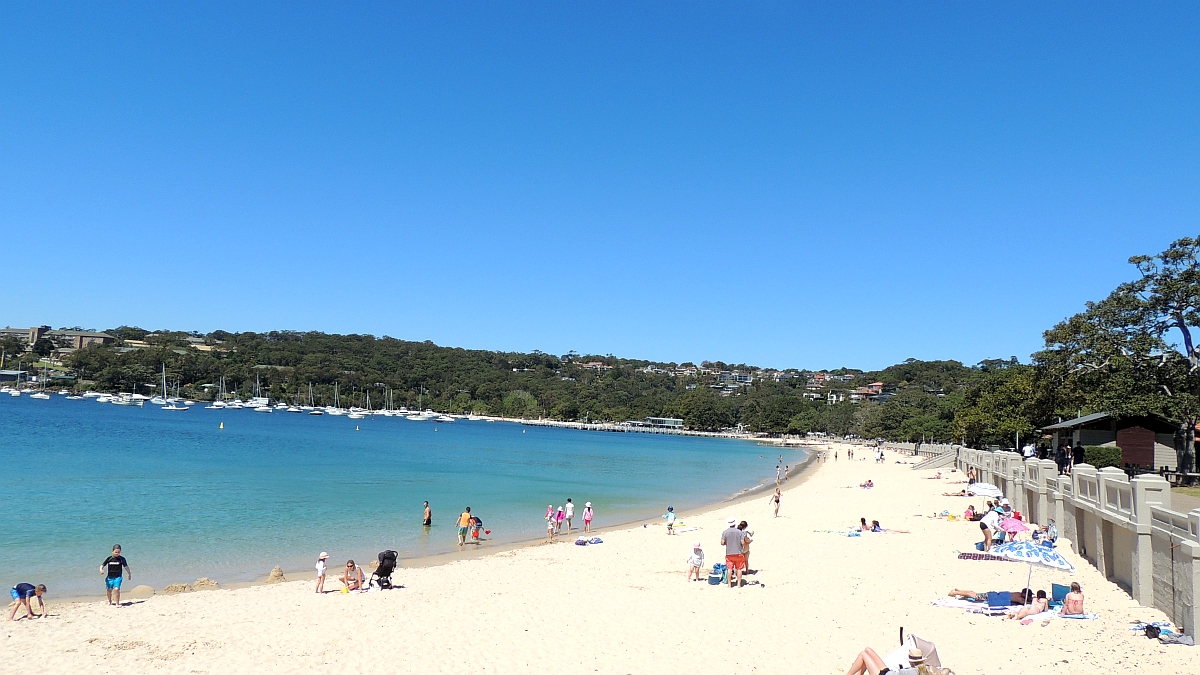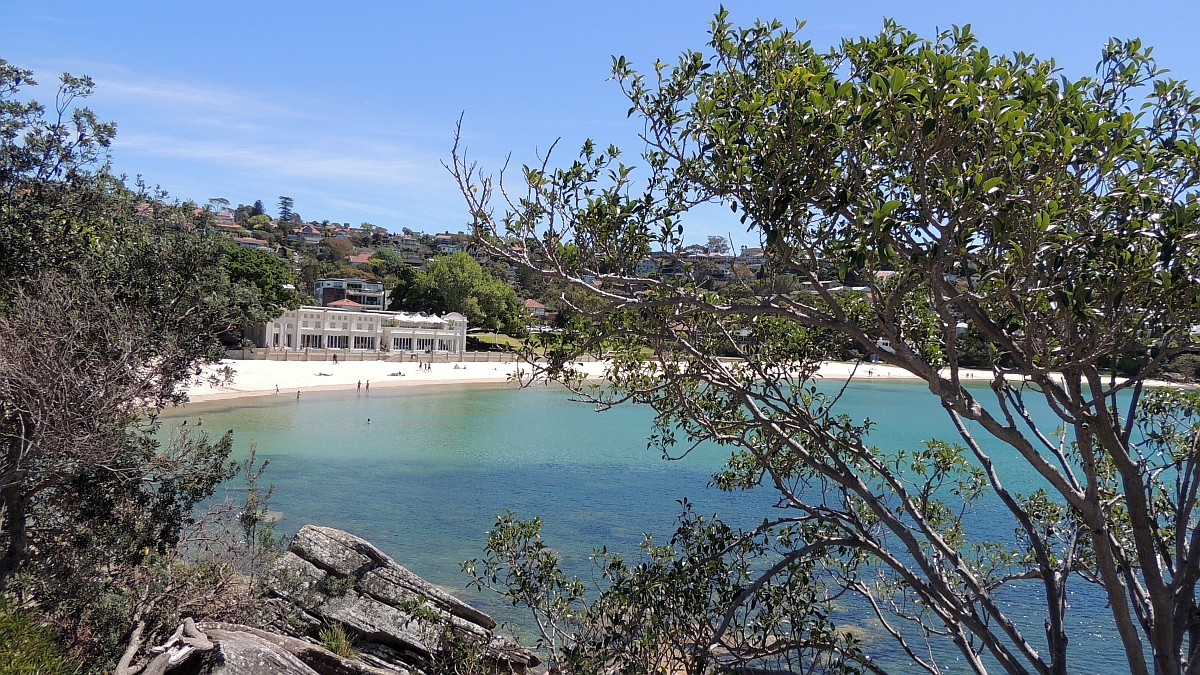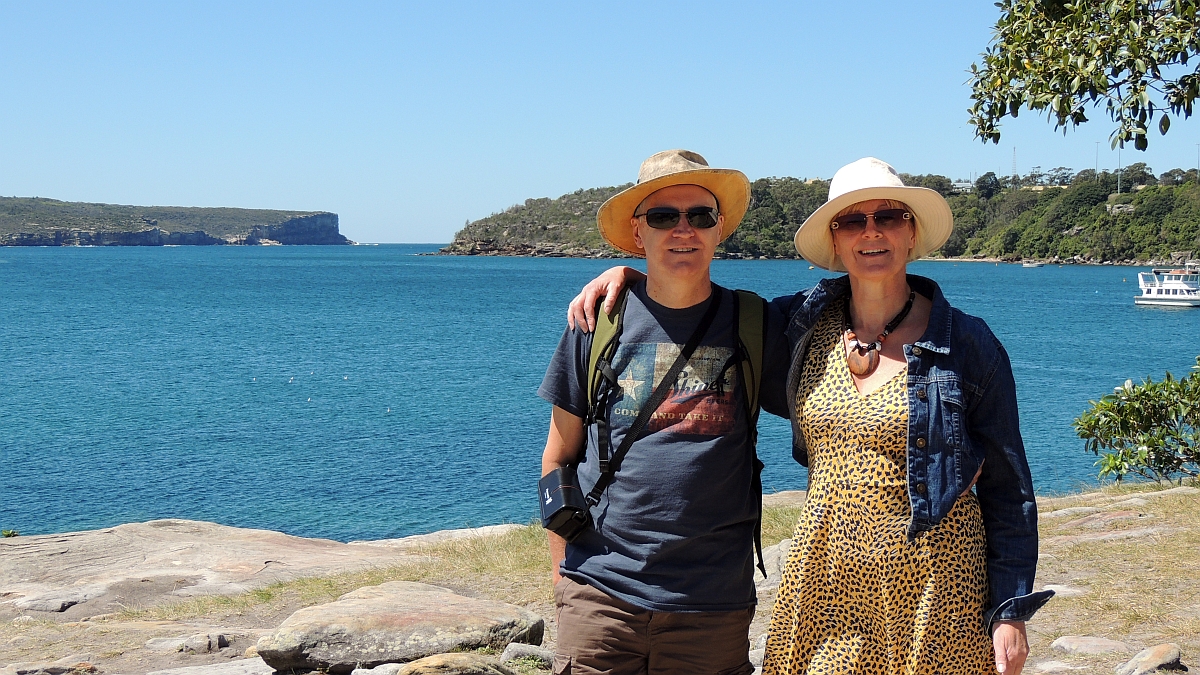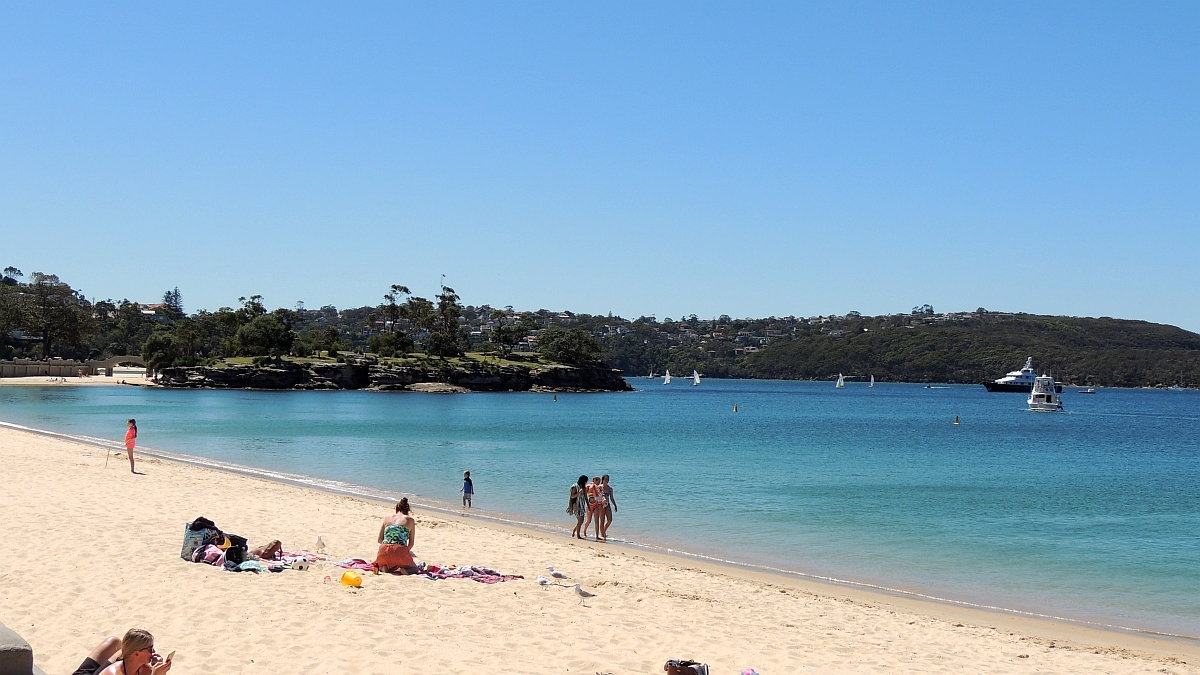 All this fresh sea air means we have worked up an appetite so we decide to eat at Bottom of the Harbour Seafood which professes to serve "The best fish and chips in Balmoral Beach". We can't comment as to whether it is or not, having not eaten anywhere else there, but it was very tasty, not oily and very fresh. Being situated just over the road from the beach and the grassy esplanade that lines it - we have a great view whilst we enjoy our alfresco fish and chips.
After lunch Fiona drives us to The Sebel, Manly which is situated at the southern end of the beach directly across the road. We say our farewells and check in to room 504 which has glorious ocean views from our balcony.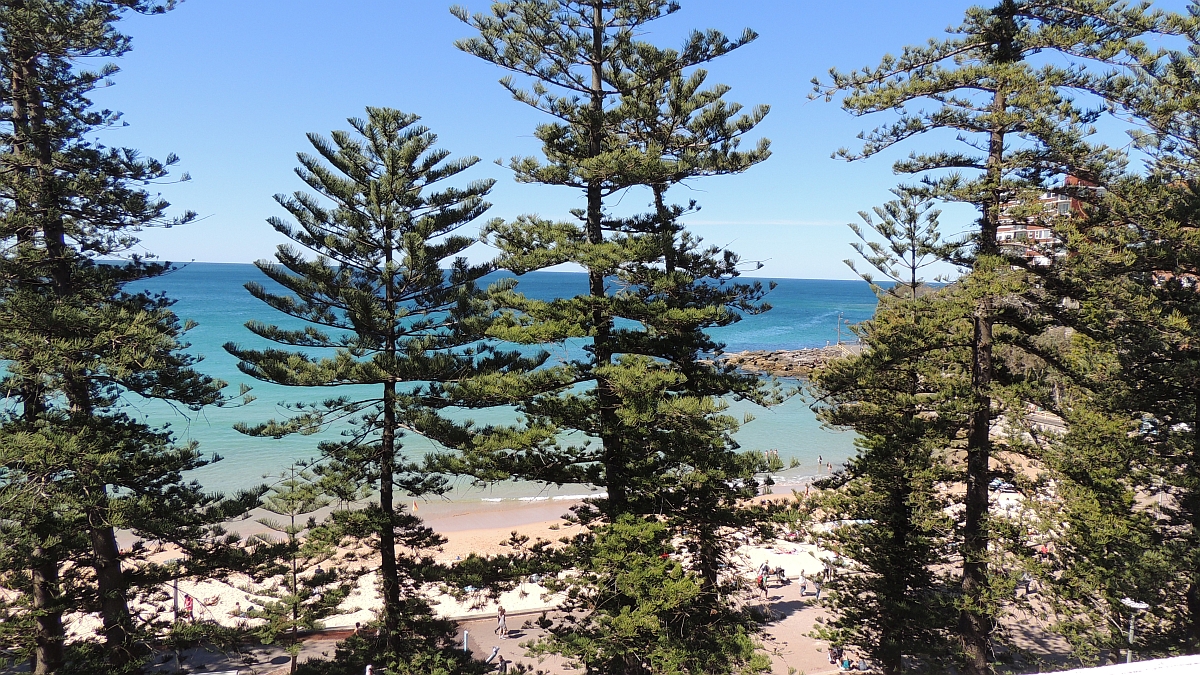 We don't waste much time unpacking before we take a walk along the walkway from the southern end of Manly beach and along to Shelly Beach. This walkway was badly damaged during a huge storm in June but you'd never know that as everything was completely repaired and it is a pleasant stroll to Shelly Beach, which is a little secluded bay - part of Cabbage Tree Bay. There's a lovely looking restaurant/cafe here and we decide that we must try this for breakfast tomorrow.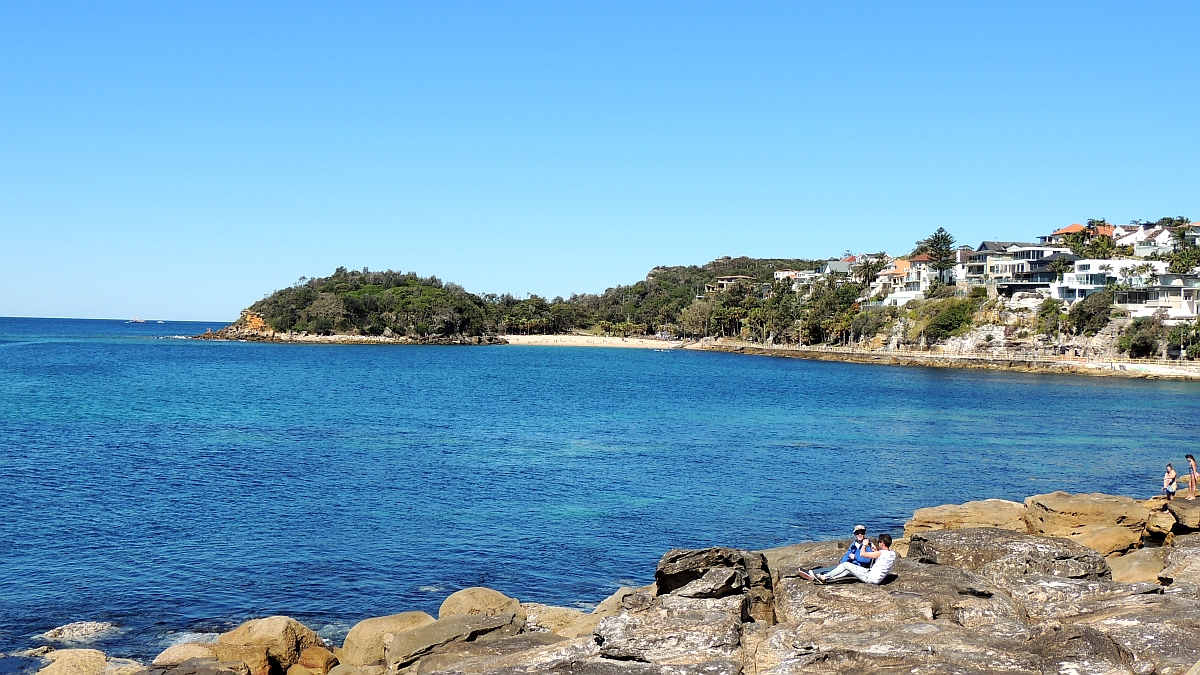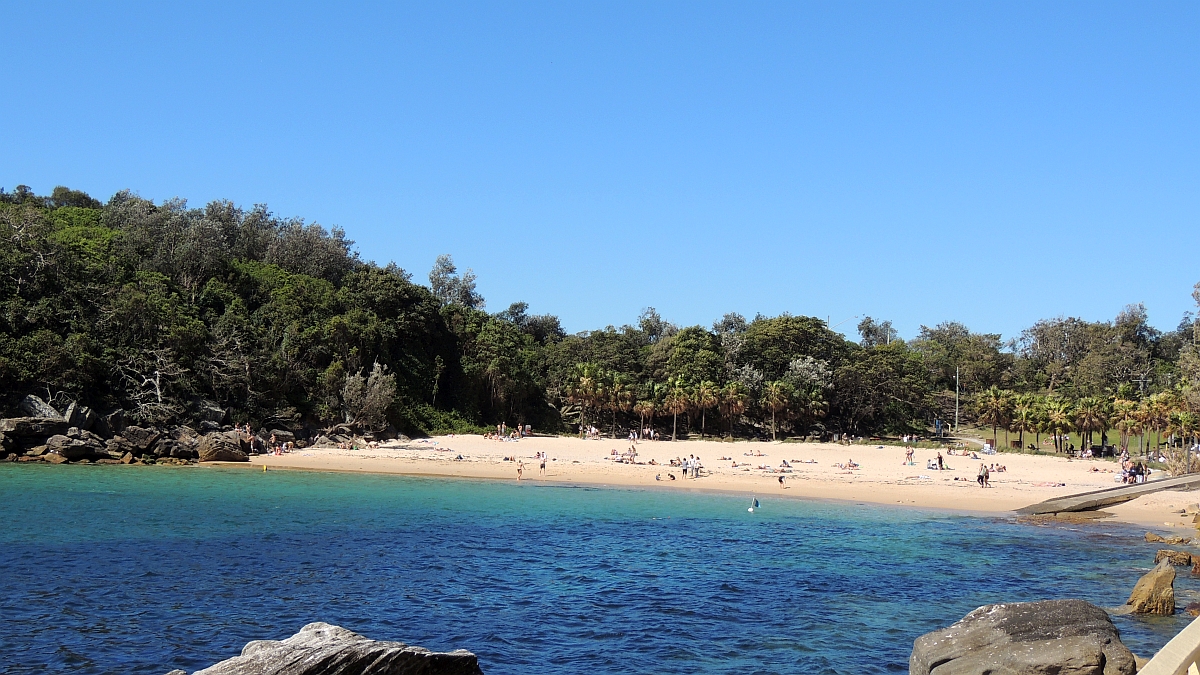 From here we head back and walk to Collins Flat Beach which is situated in a secluded nook - this again has wonderful views of "The Heads" and there is also a small waterfall there. During our excursion we are lucky enough to see a monitor lizard and cockatoos which are everywhere like white clouds in the trees. All in all the walk was only about 3 miles long but it was good to explore some of Manly so early in our stay.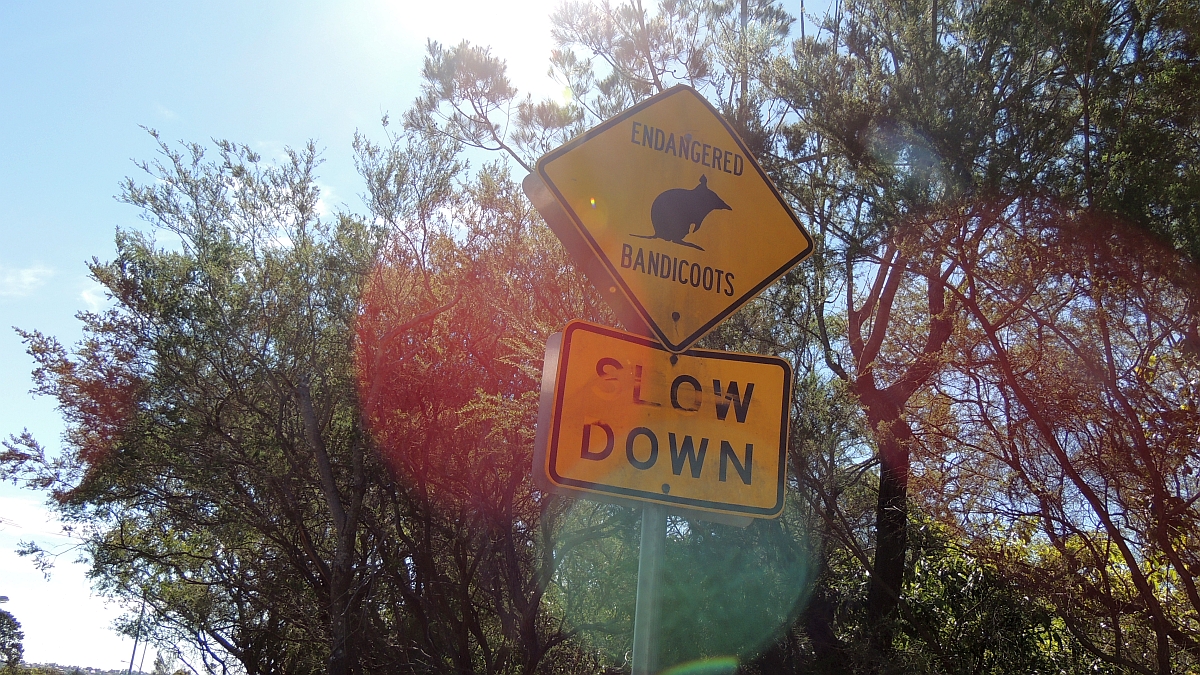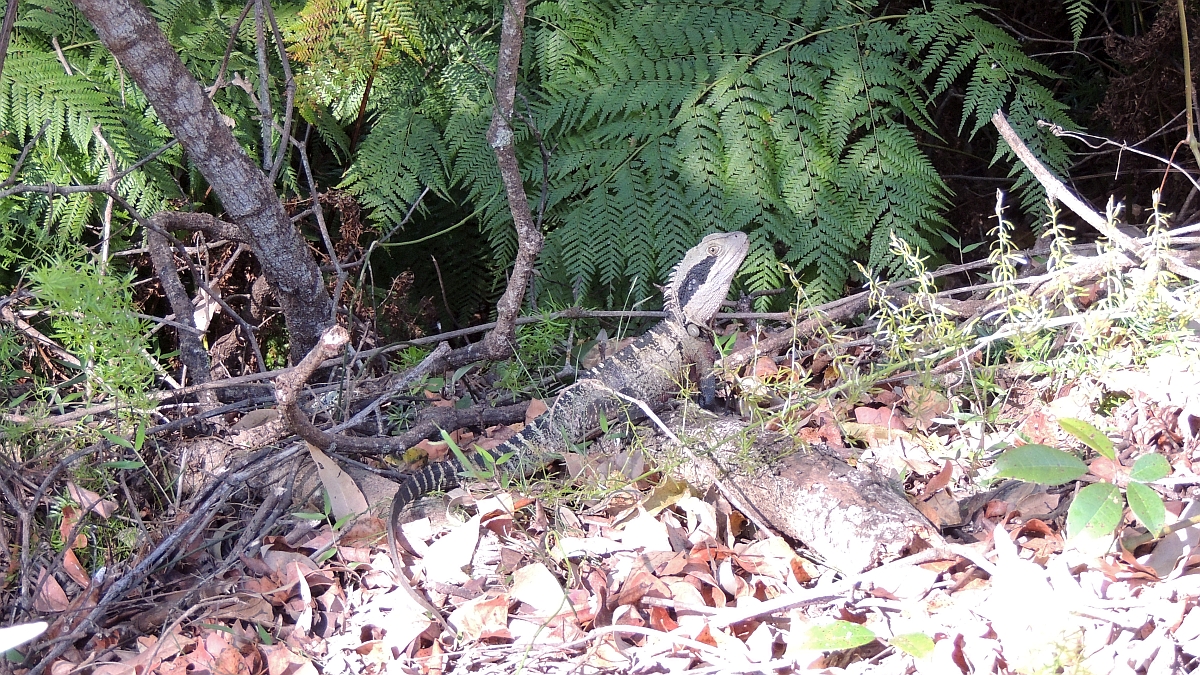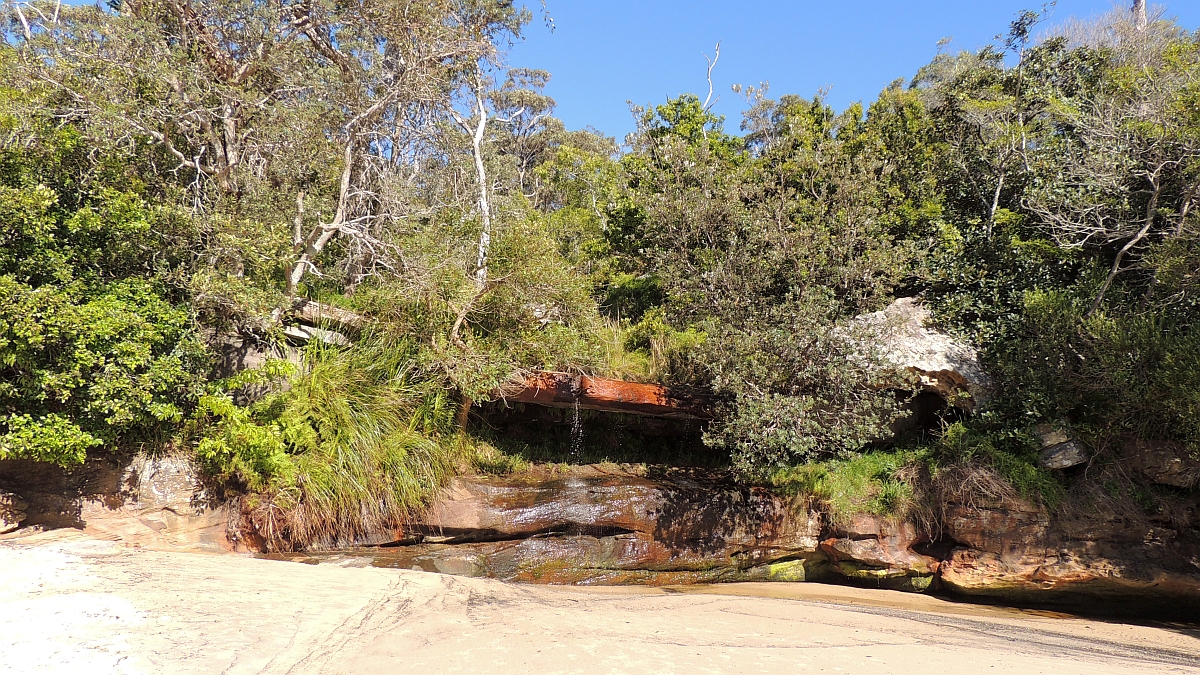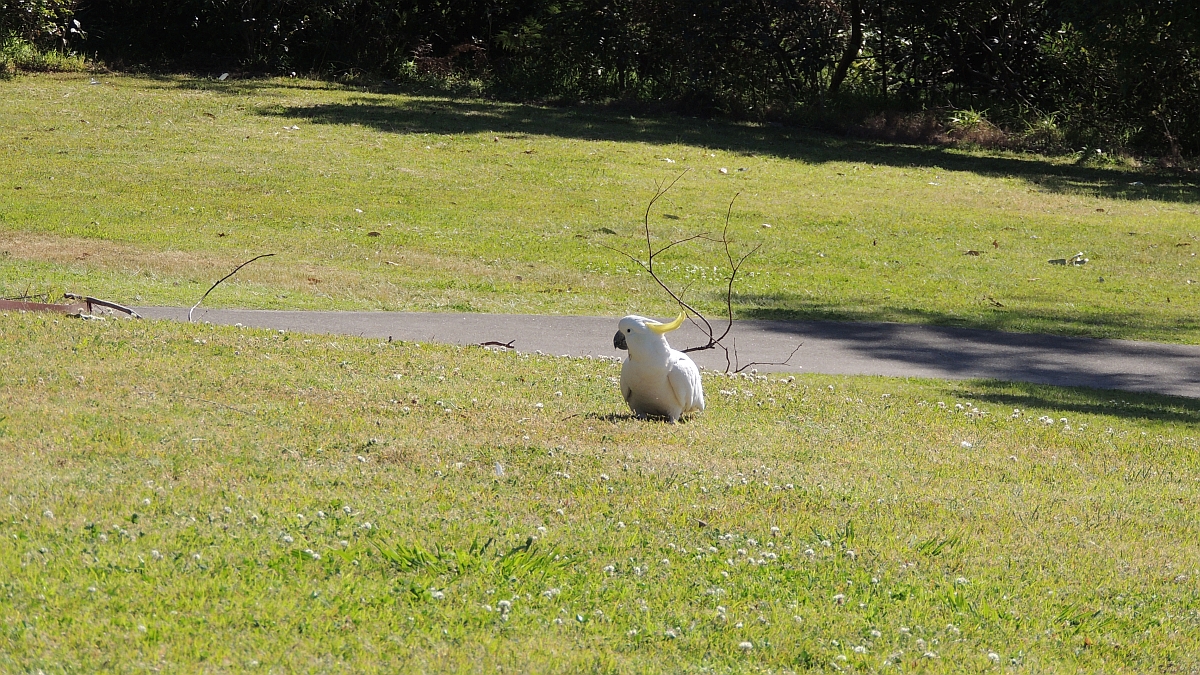 We head back to the hotel and get changed ready for this evening's treat. We enjoy a beer on the balcony before going to the ferry terminal to buy an Opal Card which operates like an Oyster card for trips on the Manly ferry backwards and forwards to Circular Quay. Ferries are plentiful roughly every 30 minutes and we don't have long to wait before we are onboard and enjoy the 30 minute trip. The sun is shining and the water is full of various boats and ferries and time passes quickly. Before we know it we are heading into Circular Quay.
Tonight we have agreed to rendezvous at Nazimi Restaurant where a table has been booked for 6.30pm. We make good time walking up town and are there at just gone 6pm. Down some steps this classical Japanese restaurant is pretty small but has a good selection of dishes on its menu. We both have an Ashmi beer and wait for Serena, Fiona and Perry. Unfortunately due to traffic issues they don't arrive until 7pm. By now time is ticking on and we have tickets for ourselves and Perry for the theatre for an 8pm performance of Aladdin. We order the food and explain that we are in a hurry. Kev's salmon sushi roll comes out with some other sushi type things that the others have ordered so they start eating - at 7.30 there's still no chicken teriyaki for either myself or Perry. Perry starts eating some of Serena's and I have a bite of Kev's roll thinking that this is going to be a bit of a disaster. Finally at 7.45pm it arrives but I've already told them that I will need mine to go so it is packed in a box.
So the race is on to get to the Capitol Theatre before the doors shut 5 minutes before curtain up. What a sight we must have been - Kev and Perry rushing ahead, me trying my hardest to eat chicken teriyaki out of a box whilst avoiding all the people on the pavements. Every red light was against us on the crossings and jaywalking is a fineable offence in Sydney Perry tells us and with the amount of traffic probably not advisable. So it seems we are thwarted at every turn. Kev has google mapped the position of the theatre in relation to the restaurant and luckily has a pretty good memory, but at one point we get a bit lost so I ask a crowd of bewildered Australians if they know where the Apollo Theatre is - not one here they say that'd be London. Doh what an idiot I feel! Perry then glances up the road and catches a glimpse of a box office sign, so the end goal is in sight and we dash in up the stairs to the dress circle and they literally close the doors behind us. Not the relaxing pre-theatre meal we had planned but at least we are in for the performance.
What a wonderful theatre the Capitol is - really beautifully decorated and our seats in row A give us a great view of the stage . We all thoroughly enjoy the show, the sets and costumes are outstanding, there's humour and great tunes. Perry is very much into his singing and dancing and it was a real joy watching him smile from ear to ear throughout the performance. We are so glad we got to share this experience with him.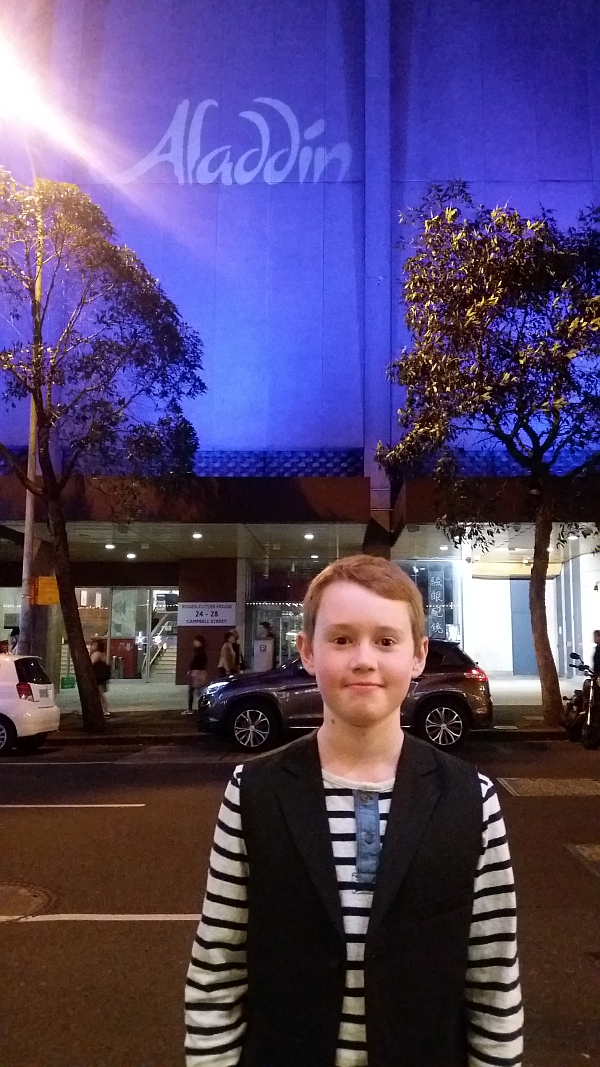 At 10.30pm we meet Serena and Fiona outside (they had been to an exhibition at the Art Museum which they thoroughly enjoyed). They kindly drop us at Circular Quay so we can catch the ferry back to Manly Beach. It's lovely travelling back looking at the lights of the city, the harbour bridge and the Opera House all lit up, but before too long they are out of sight and we are back at Manly beach and bed.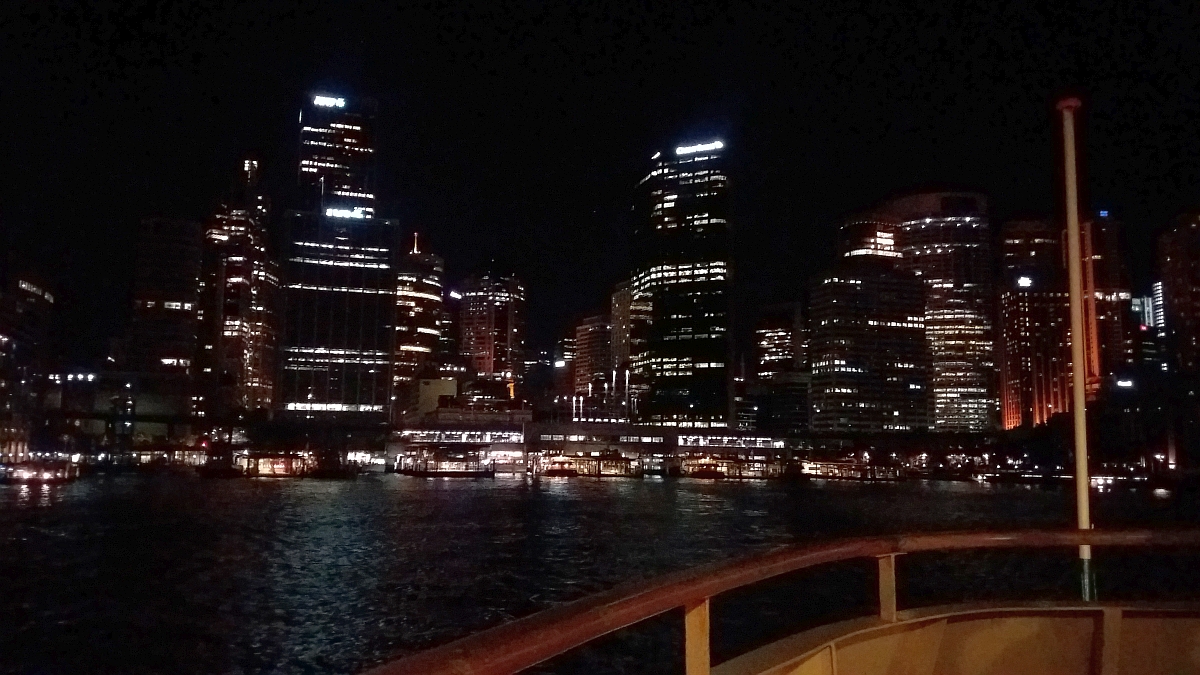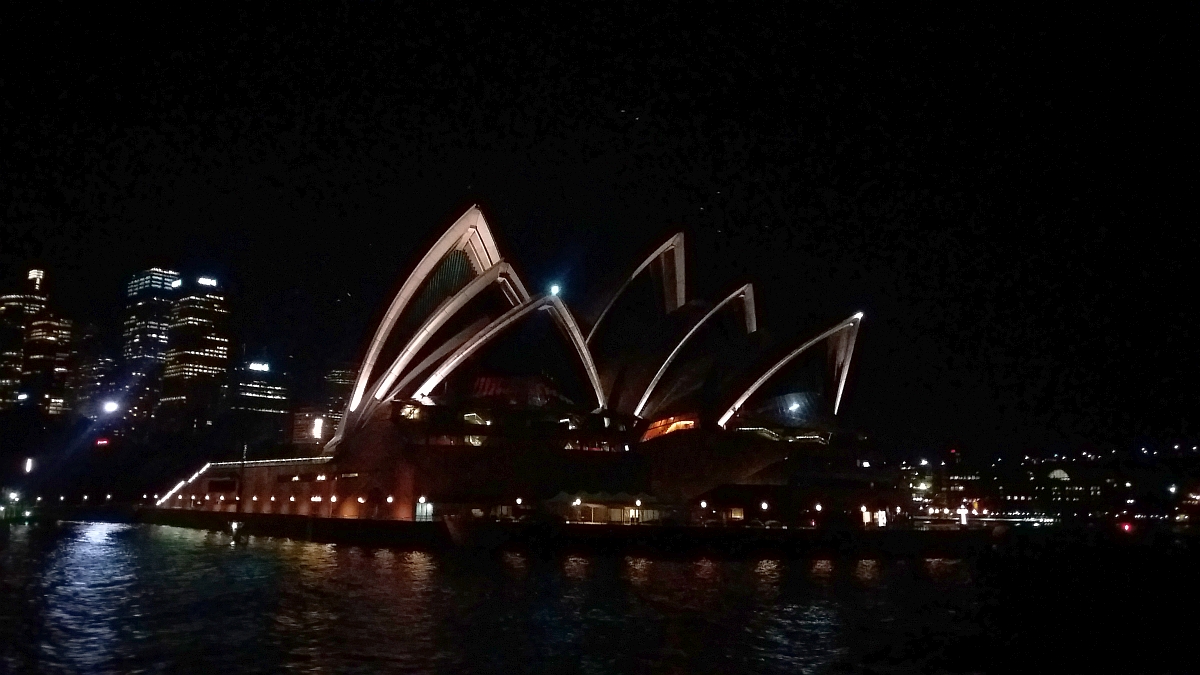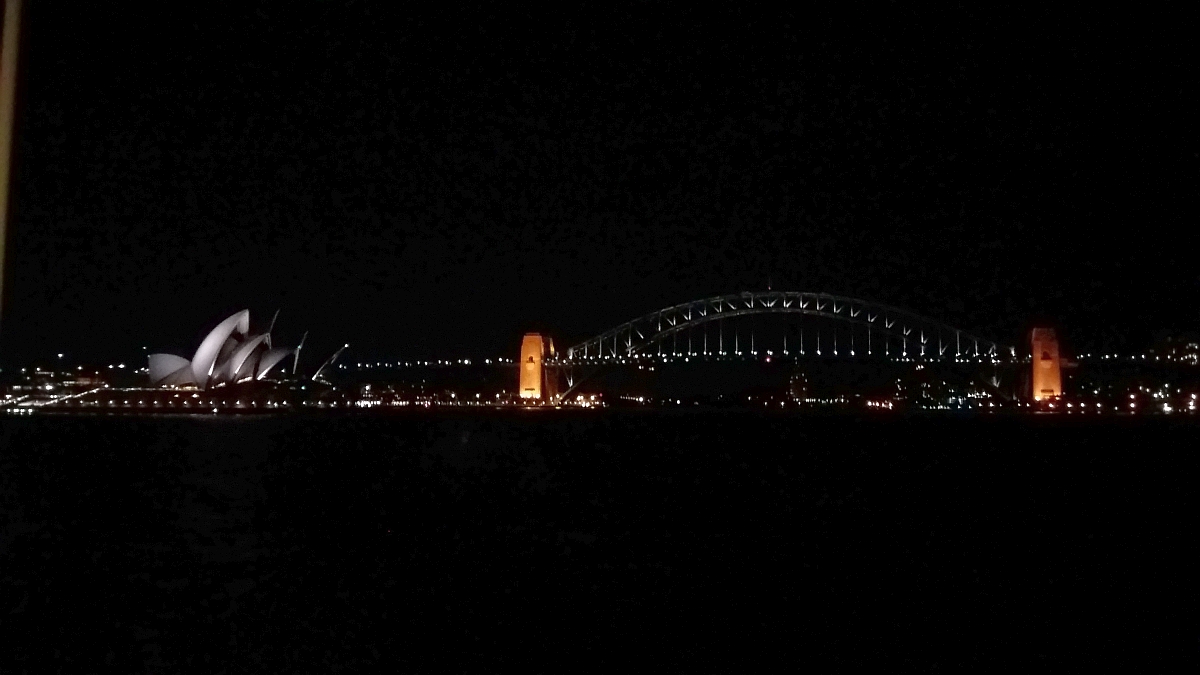 [OCTOBER 2016 REPORT HOME PAGE]