DAY 8 - SATURDAY 24th AUGUST 2013
Written by Tam
Up at 7.30am and room service of cereal, banana pancakes and syrup for me and toast, eggs and bacon for Kev. Out by 9am and on the tram to the Blue Mosque. What a stunning building, the intricate artwork on the ceiling and walls together with the ethereal light shining through the stained glass windows makes it seem very calm and peaceful in spite of the fact that the place is packed with tourists. Take lots of photos and do the audio tour, which is very interesting.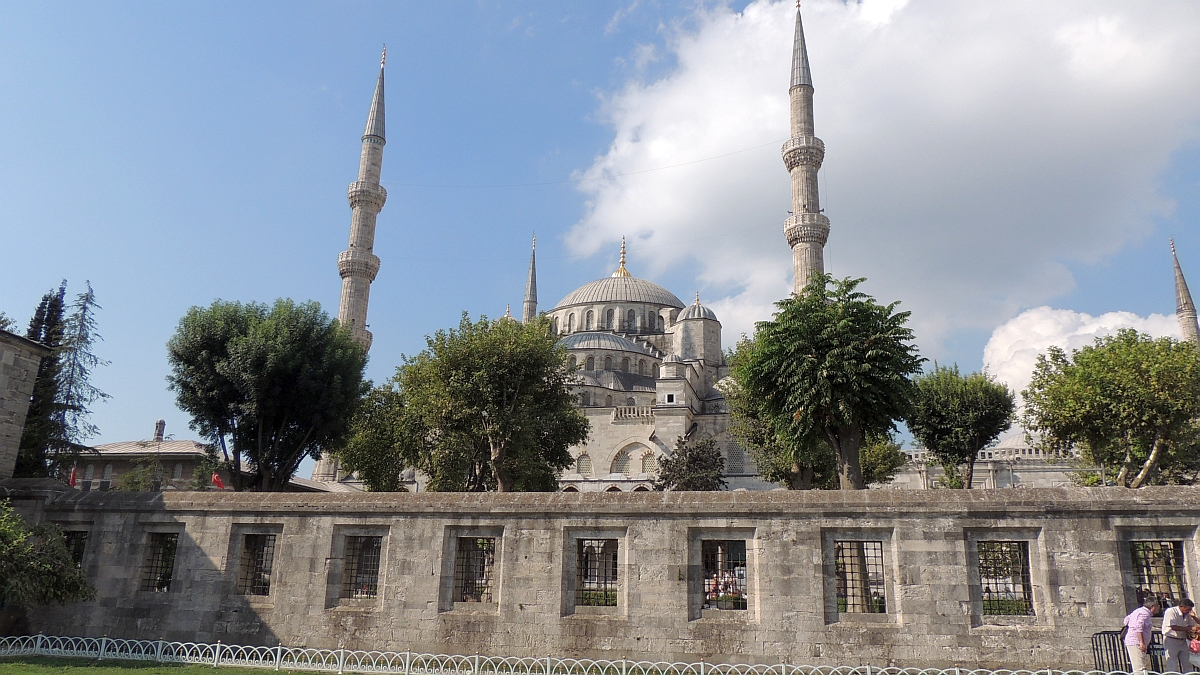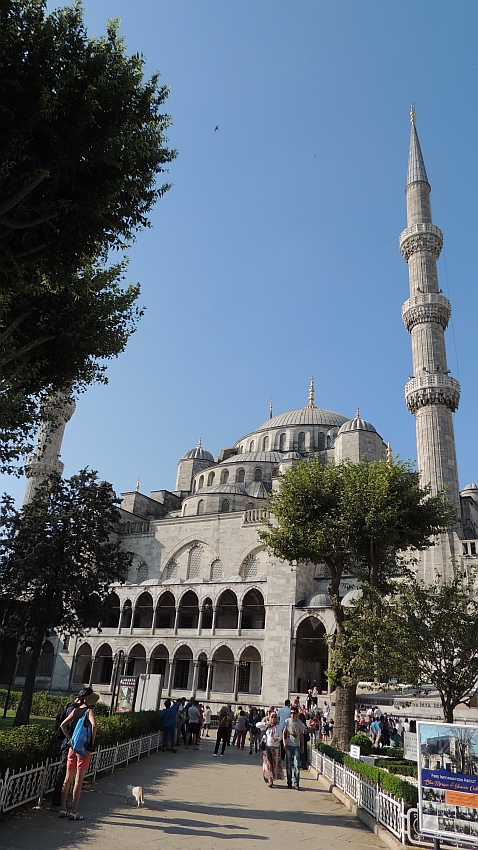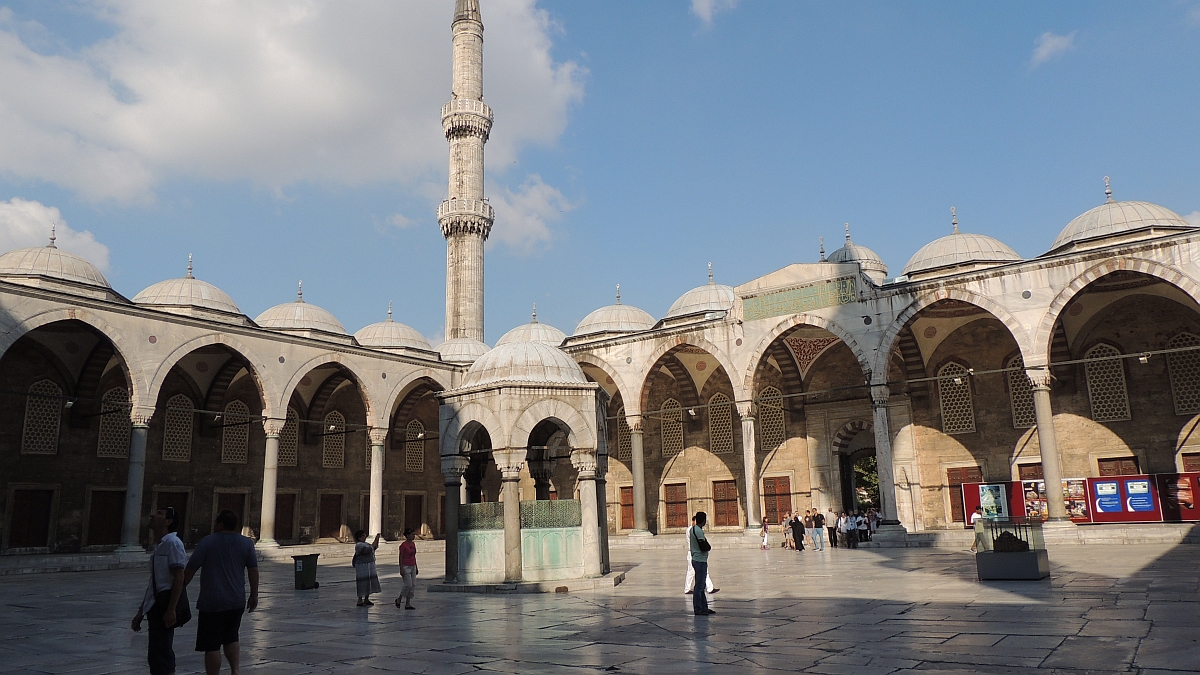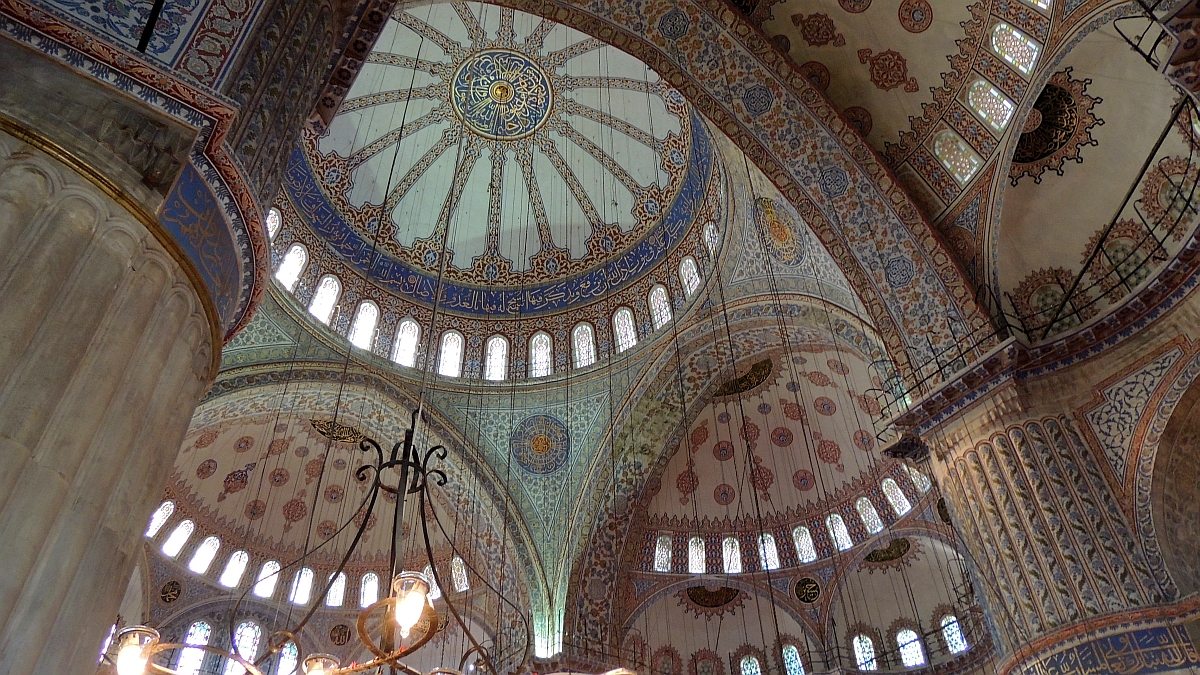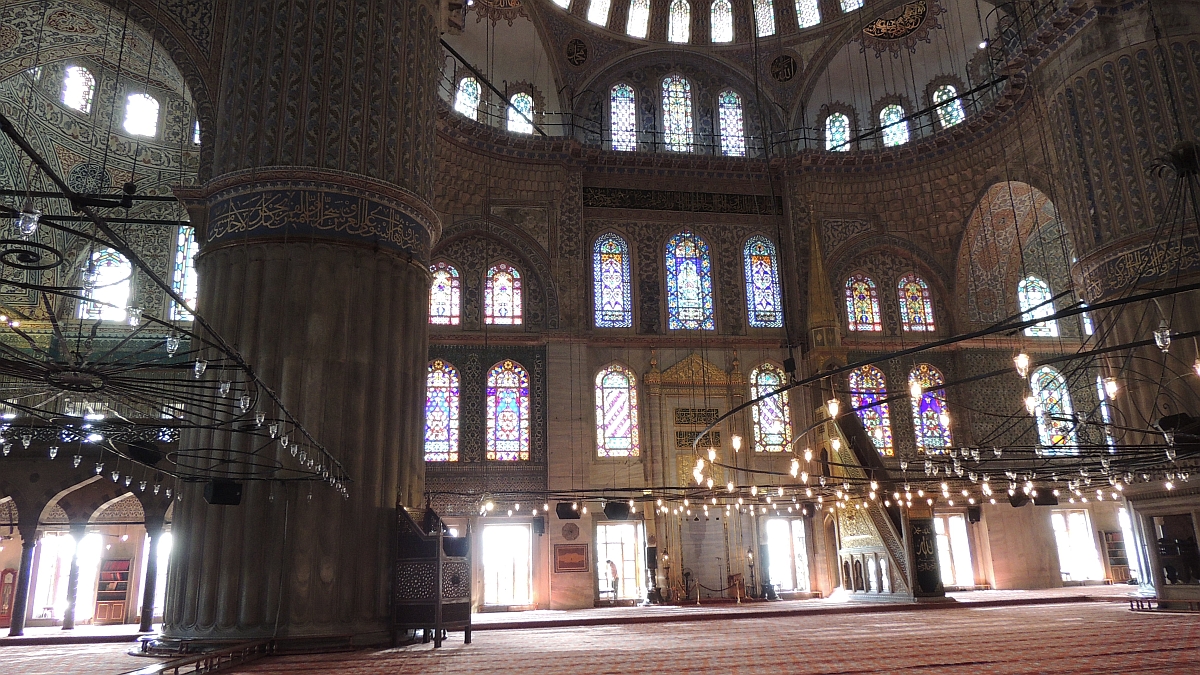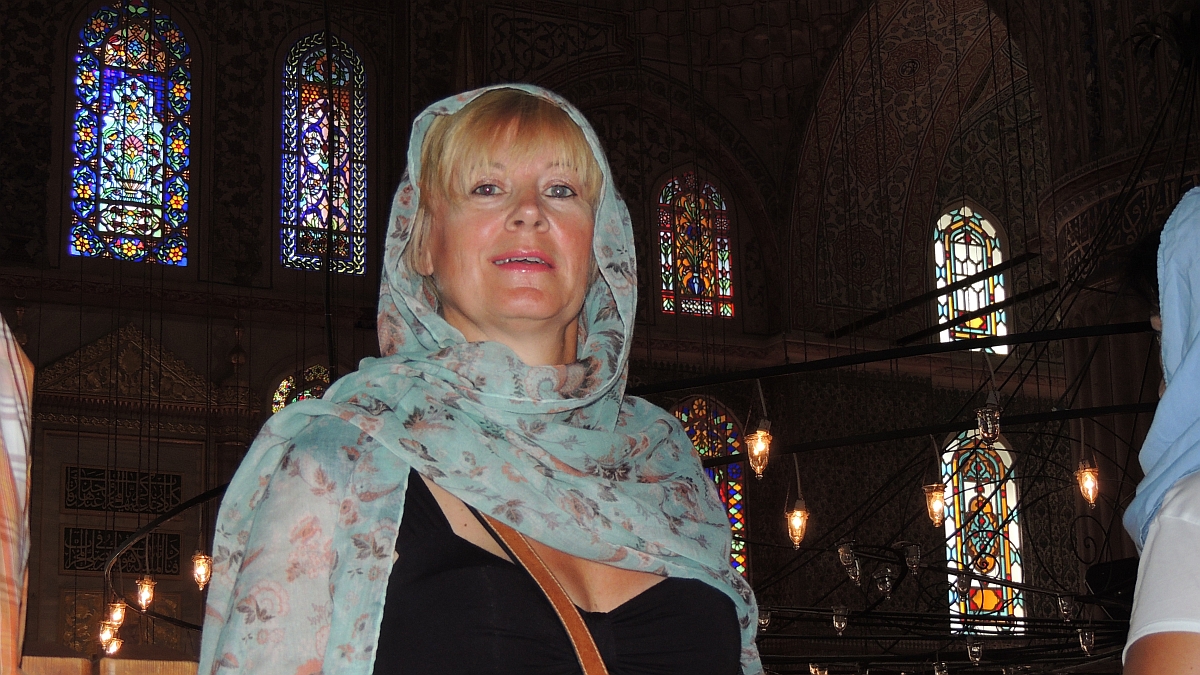 Out and walk around the nearby markets where we buy the girls some Turkish slouch trousers and a lamp for us. We see one of the many stalls selling roasted corn on the cob and cannot resist. Unfortunately though, as tempting as it looks, it is stone cold and tastes awful. But for 1TL we don't feel ripped off.
Get the tram back to the ship and go up to the Sunset Bar for margaritas, which we take to some vacant hammocks on the lawn.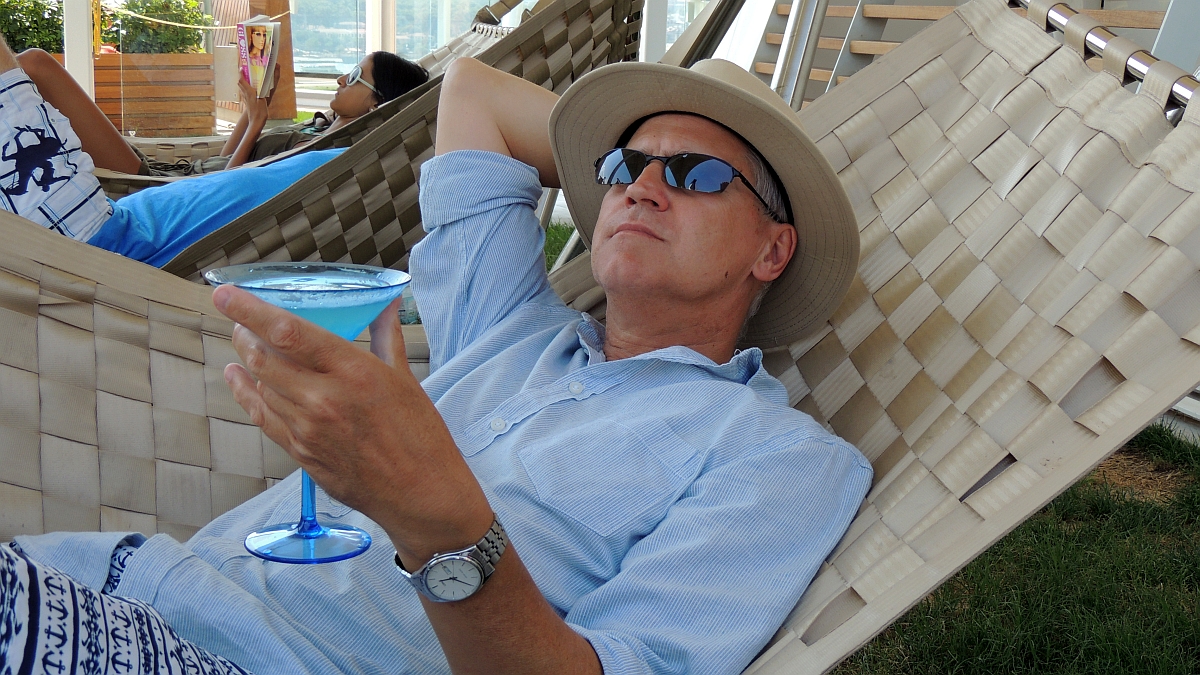 [Kev - only one way to describe my state - relaxed.]
Lovely and relaxing but we are feeling peckish so grab a burger and fries from the Mast Grill and have a drink of the day, which is a Raspberry Ricky. A Havana Dark and Stormy follow this for Kev and Havana Starlight for me and as we seem to be enjoying ourselves we then go onto Coronas, Mangoritas and Tequila Tropicale from the pool bar. To finish off as a sort of pudding we go to Café Al Baccio and Kev has a Espresso Melba – which is espresso, cream, peaches and amaretto biscuits – which is delicious, I on the other hand go for a rather boring cup of Earl Grey tea.
Sail away was around 1pm.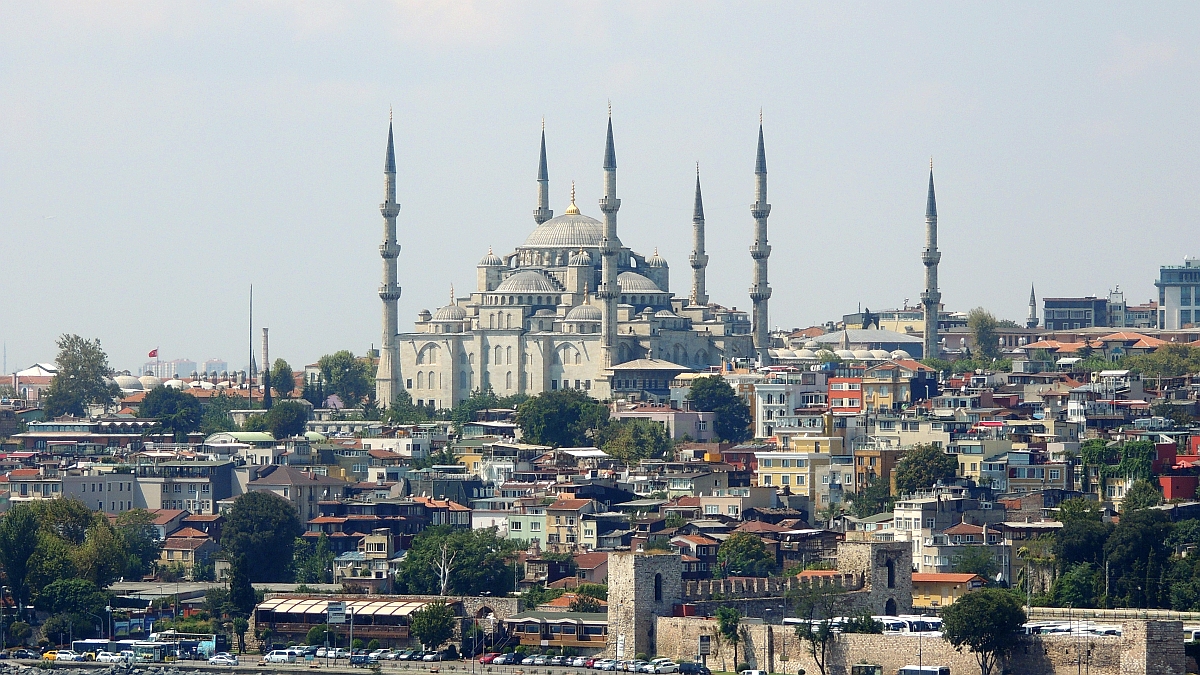 Back in the cabin the sea is like a millpond today and we spend some time on the balcony just taking in the view.
After preparing for the evening our pre-dinner drinks are taken at the Martini Bar – a Peartini for me which I didn't like and a Blueberry Martini for Kev.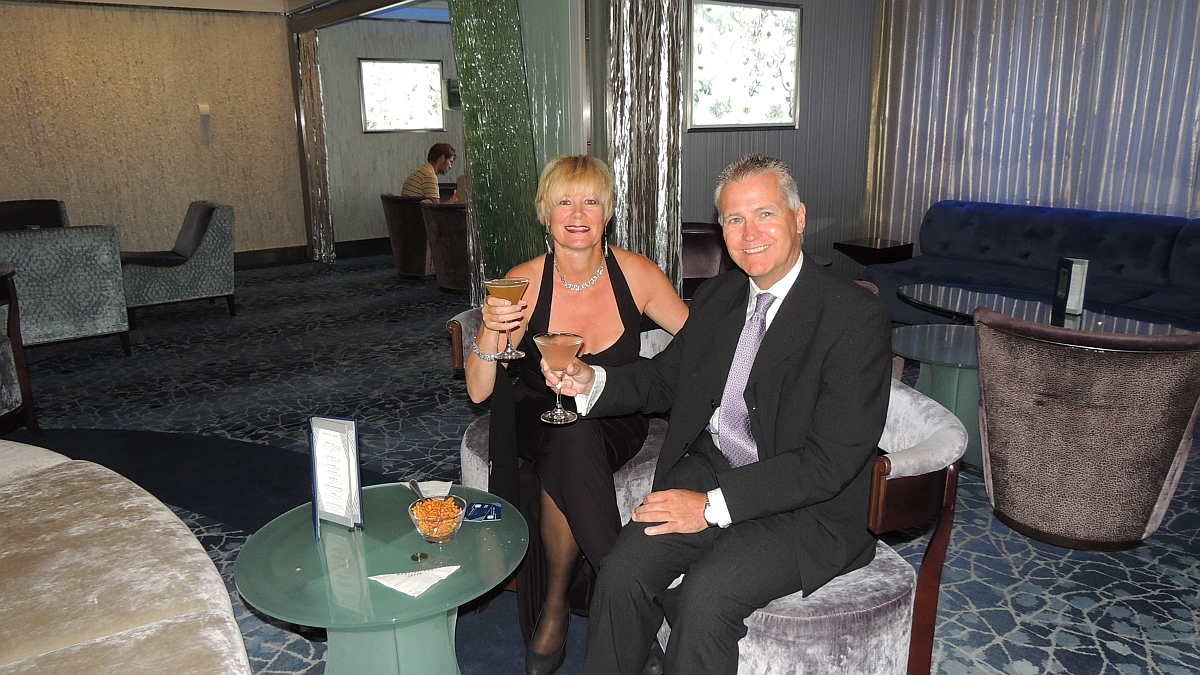 Tonight's meal is in another speciality restaurant Murano. As an amuse bouche we have a goats cheese fritter served on beetroot, our starters then come out accompanied by some delicious breads, I have the mushroom and porcini cappuccino and Kev has the lobster bisque which he says was divine. We decide to split the Chateaubriand for two carved tableside, served medium rare with vegetables. Although the steak was very good the vegetables were a real let down. We had a choice of sauces and I choose a cabernet reduction whilst Kev chose béarnaise. This was accompanied by a very delicious Cabernet Sauvignon, which went very well. We had room for pudding so Kev went for a favourite of his strawberries flambéed tableside with balsamic vinegar in crepes whilst I could only manage an assortment of gelato – mango, chocolate, pistachio and strawberry in a tuile basket.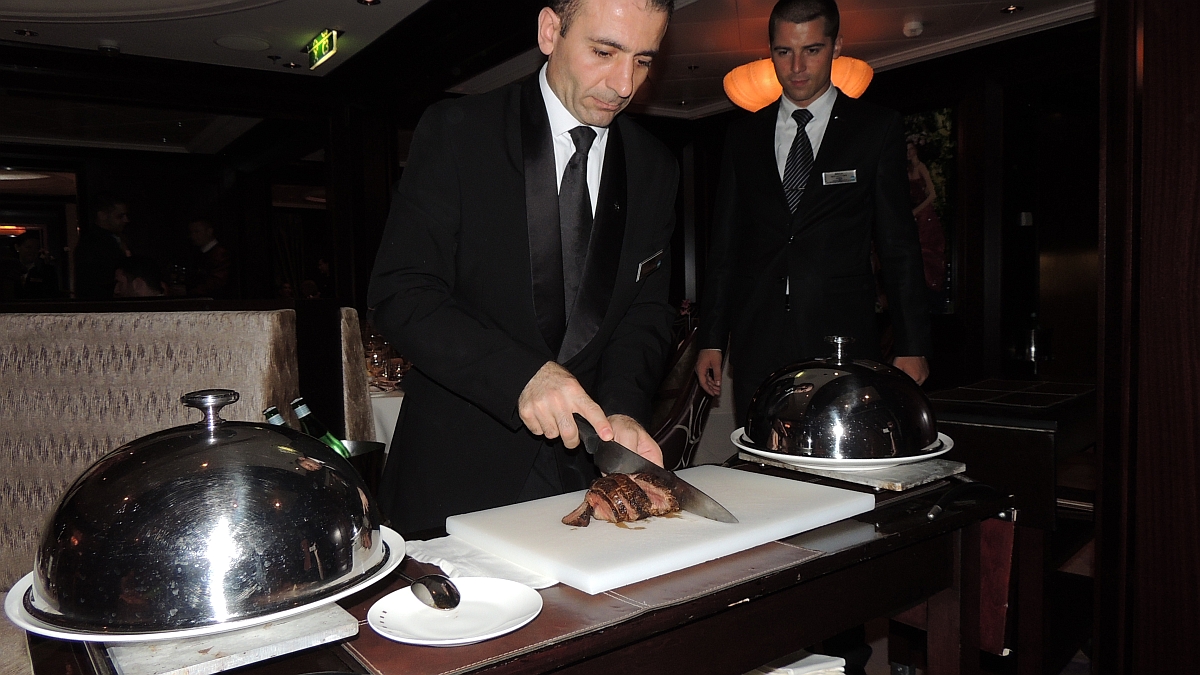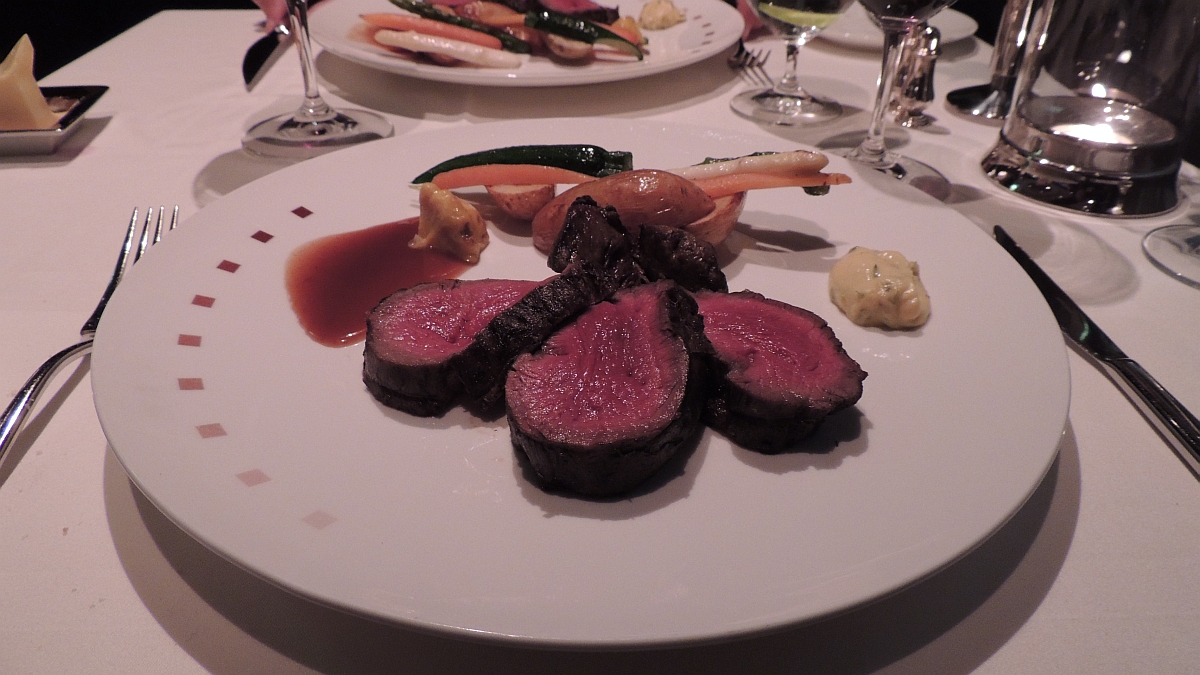 [Kev - it tasted every bit as good as it looks.]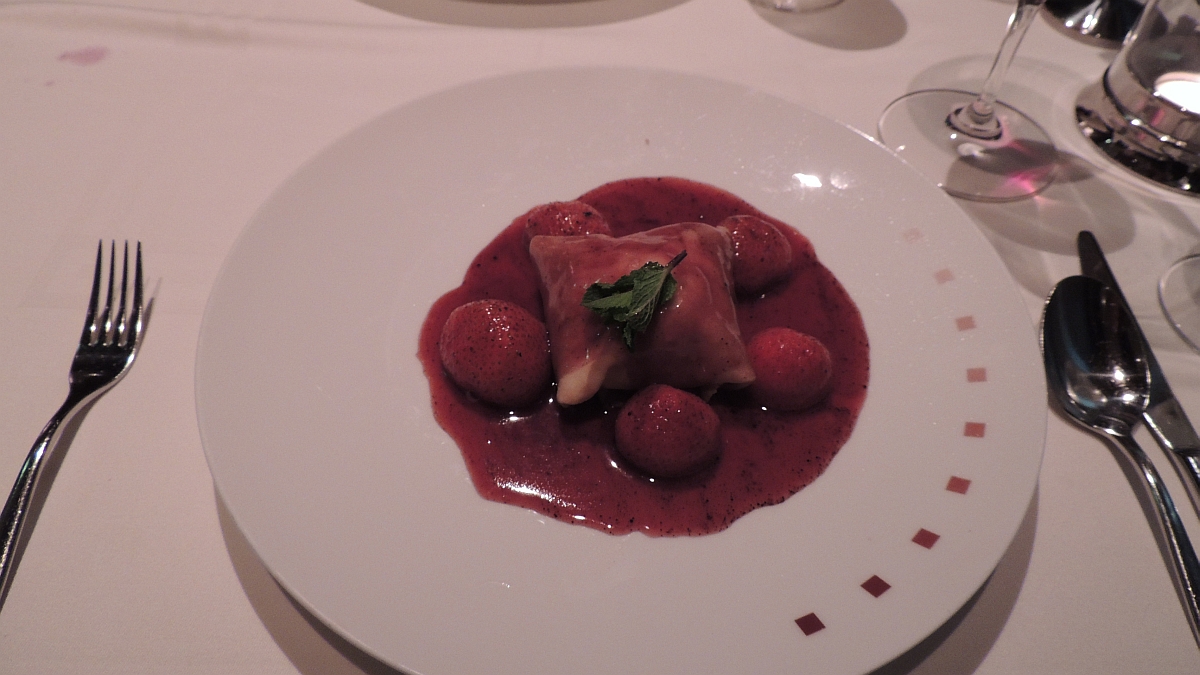 Finish up the evening on the deck by the Sunset Bar drinking prosecco and rum and coke.
[AUGUST 2013 REPORT HOME PAGE]