ST LUCIA - MARCH 2008
This was a holiday in St Lucia to celebrate my 50th birthday. Now I know what you're thinking, he doesn't look a day over 27 and it's true. I look 23 years over 27.
Deb and Matt joined Tam and I with the girls staying at home. This made for a holiday with much eating, drinking and ...... er...... actually that was about it!
A trip report was far too much effort for such a relaxed time, so you'll have to make do with a video and a few photos.
St Lucia is a truly lovely island. We stayed in Marigot Bay, which is said to be the prettiest bay in the Caribbean. I guess many places lay claim to that title, but it certainly is a beautiful place. In my opinion the best parts of St Lucia were from Marigot Bay south. Much of the coastline is very unspoilt with a few undeveloped villages and the occassional high class resort.
We made a trip up north to play golf, driving thorugh Castries (the capital) and Rodney Bay. These place were far more commercial and not really our cup of tea.
We stayed in a bed and breakfast called the Inn on the Bay. This is a lovely place perched on the side of the mountain overlooking Marigot Bay. It's basic, but very clean and with the most welcoming hosts I've encountered. Normand and Louise cannot do enough for you, nothing seems like too much trouble from booking trips, golf days, providing beer (vitally important), advice or providing a taxi service running you up and down the hill.
Normand has a wicked sense of humour and was always in good spirits, even when picking up drunken English fools from the bars at 10.00pm.
Unfortunately (for us tourists) Normand and Louise are retiring from the B&B trade and the Inn on the Bay is up for sale. If you've got £1.1 million available I can thoroughly recommend it.
Anyway, enough of the waffle - here's the photos and video.

This is the view from the pool deck at the Inn on the Bay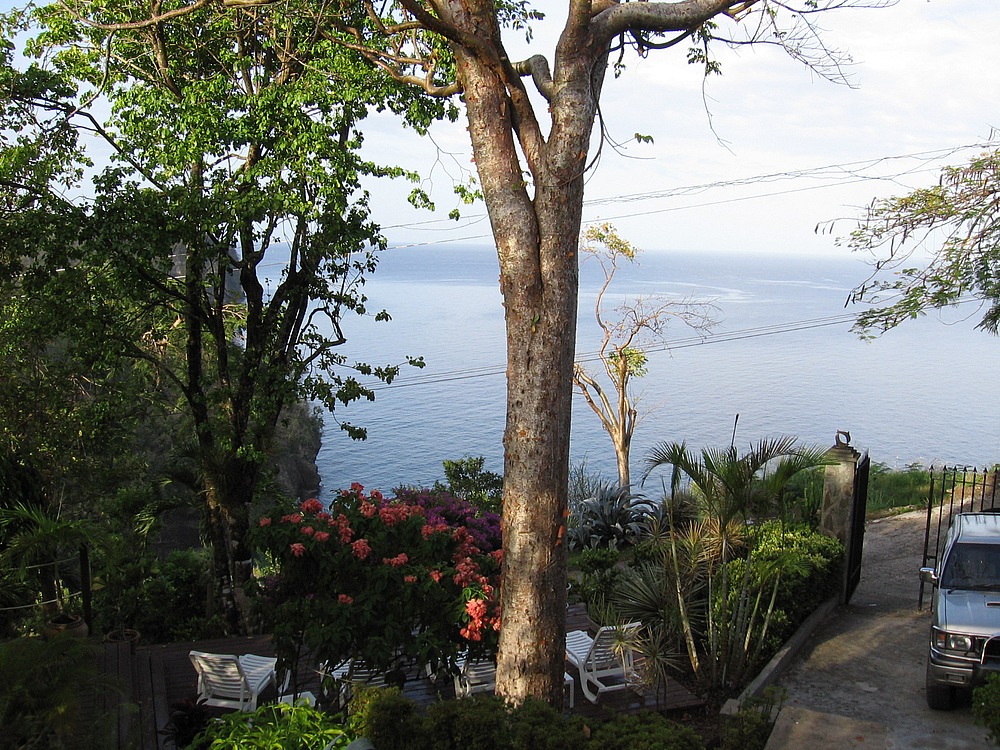 ... and this was the view from the back window of our room.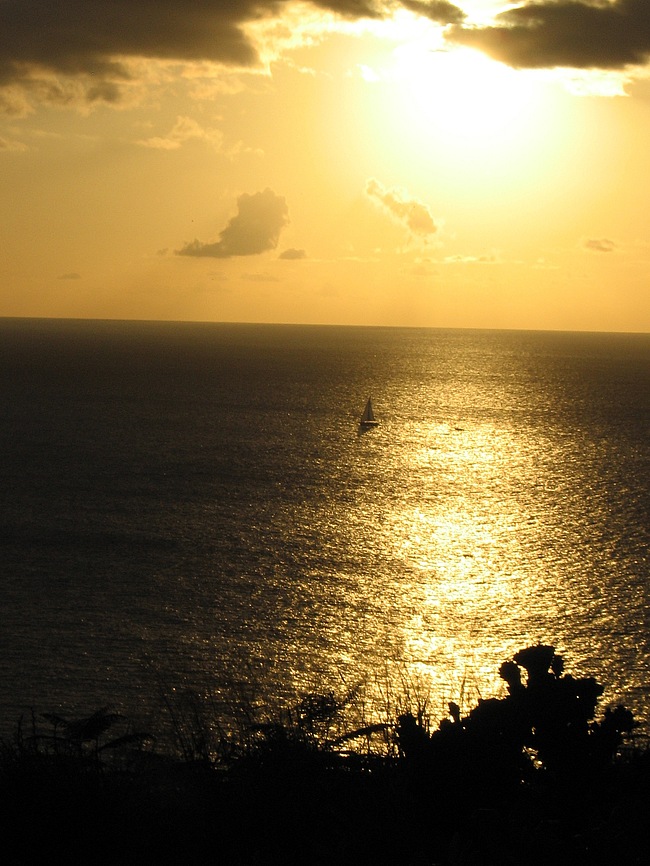 Sunset from the back deck of the Inn on the Bay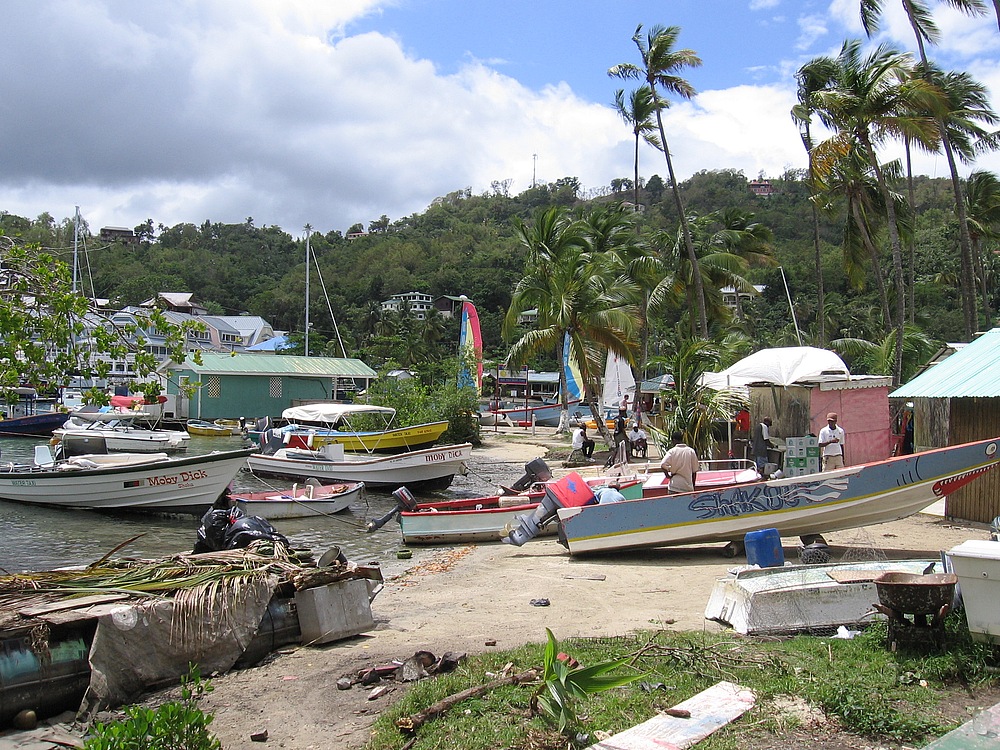 Marigot Bay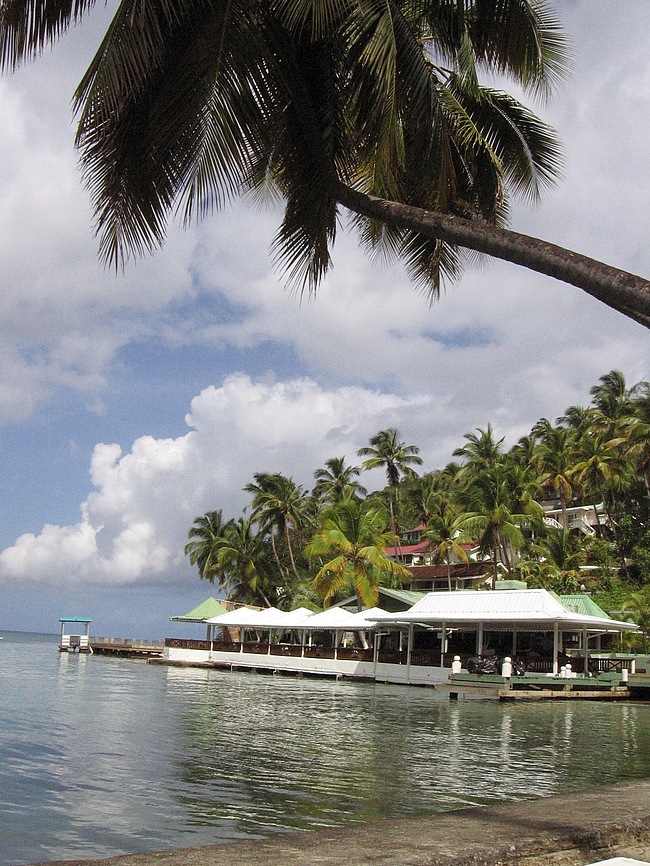 Doolittle's restaurant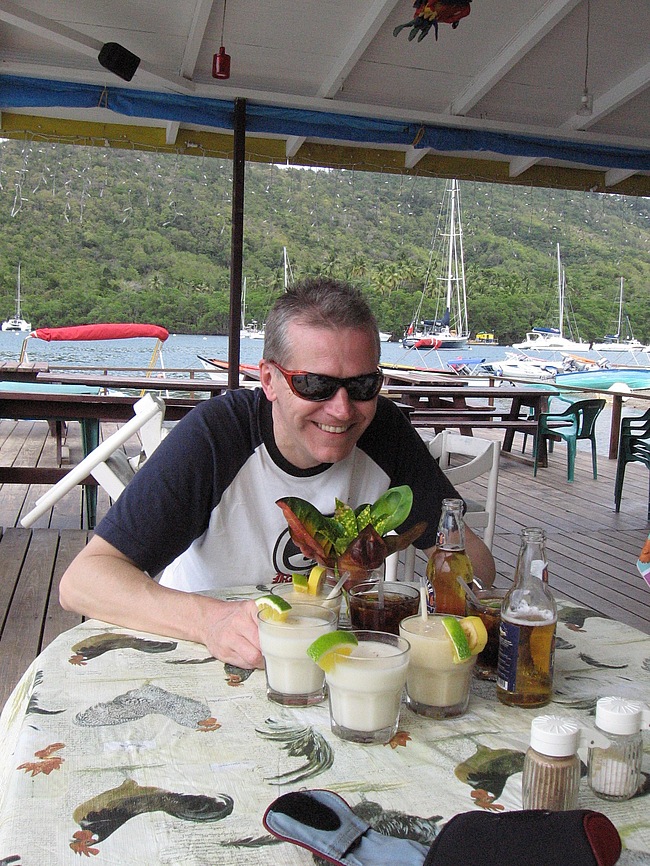 And their mine, all mine I tell you!
Chateau Mygo did 2 for the price of one cocktails all day, bless their cotton socks.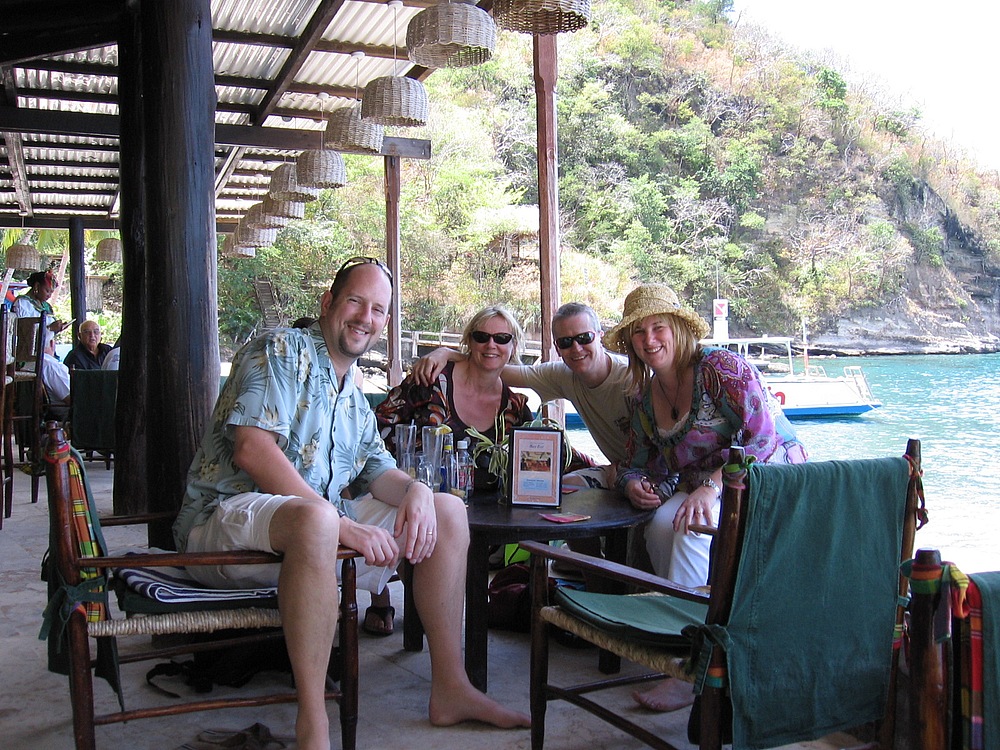 The bar at Anse Chastanet beach. We luurve de rum!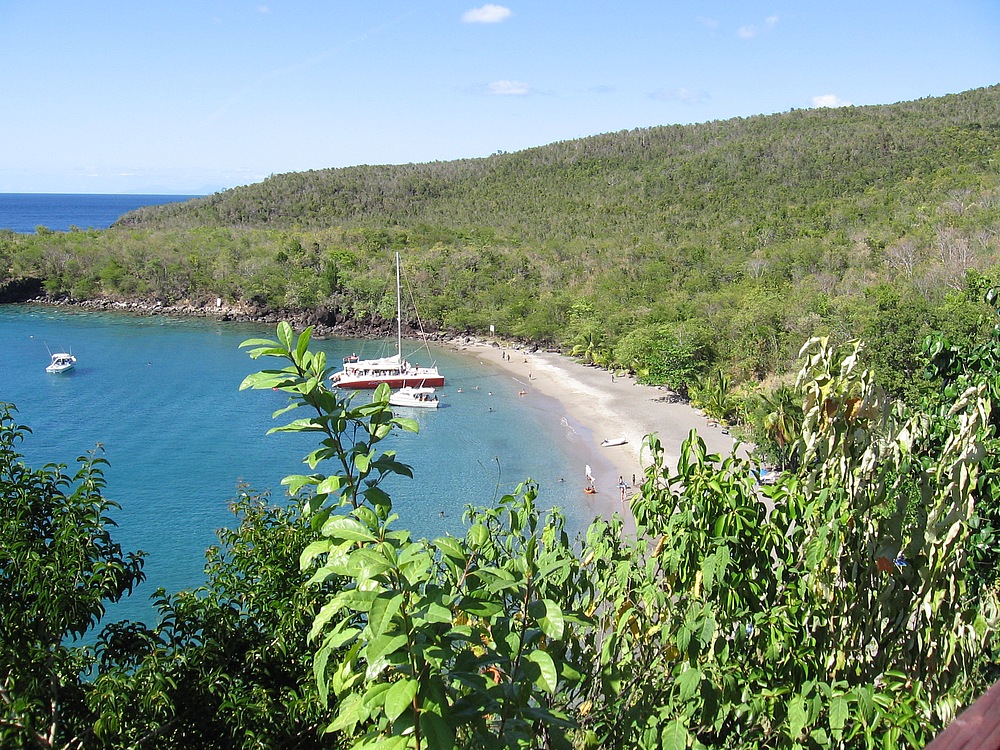 Anse Cochon beach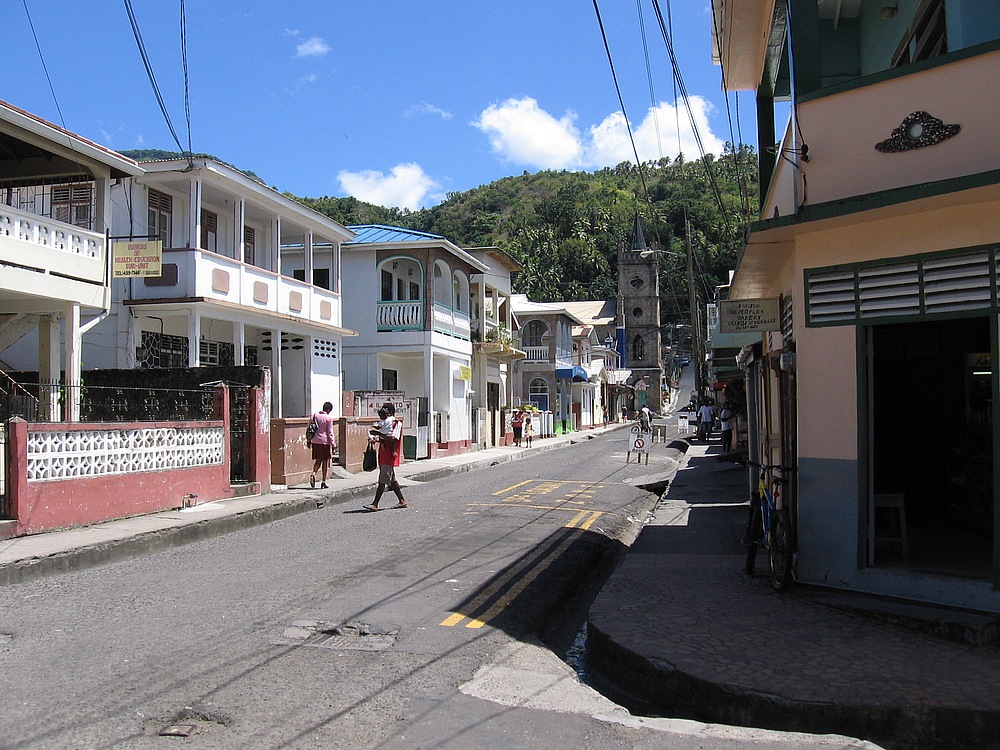 Soufriere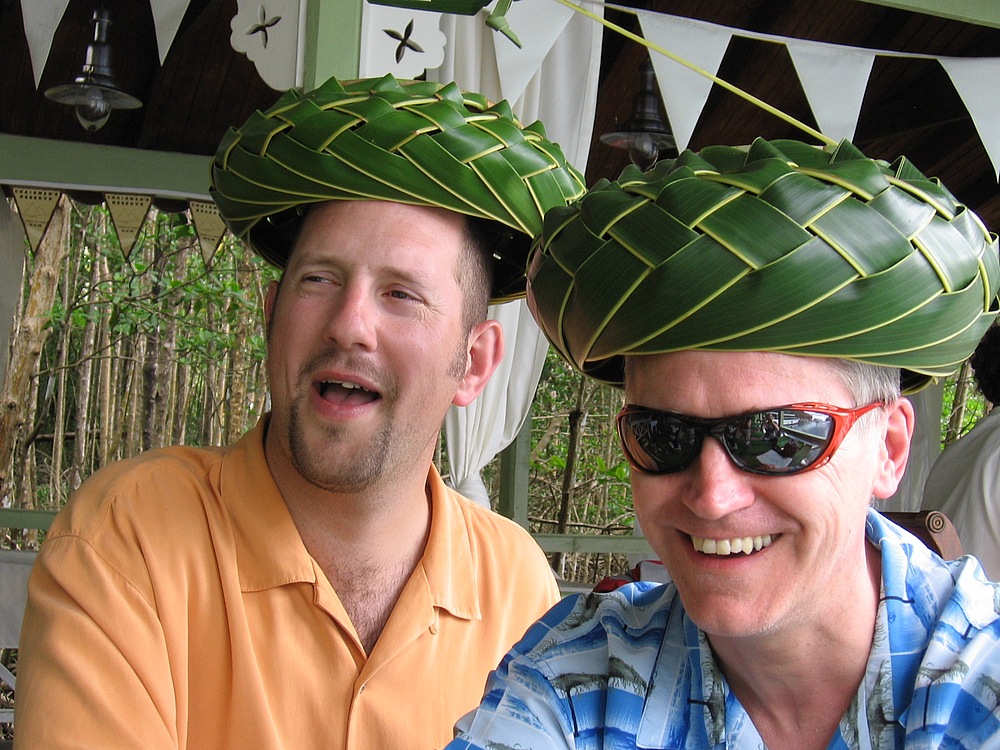 Don't ask! Told you we luurve de rum!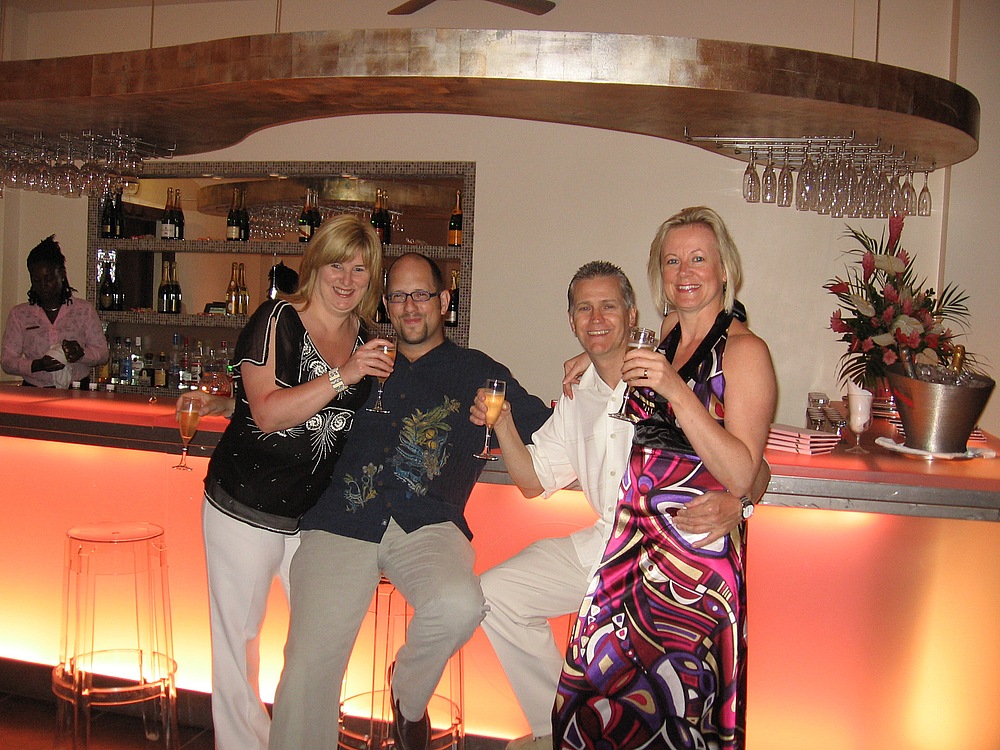 The Pink Snail Bar at the Discovery resort. We luurve de champagne too!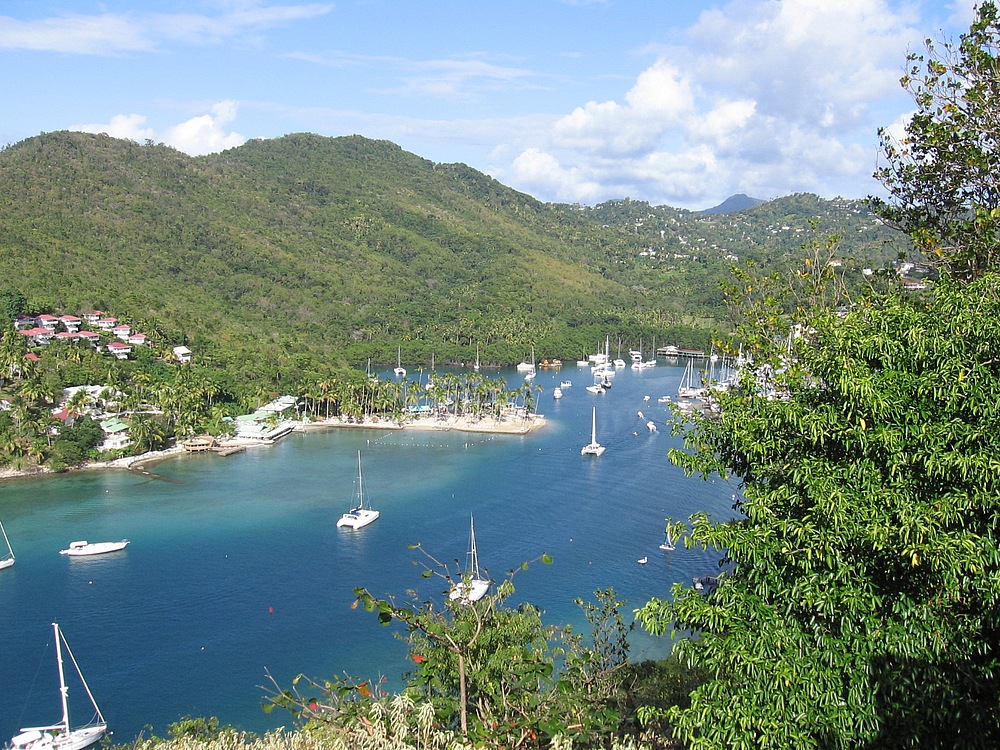 Another view from the pool deck, just 'cus it's so pretty.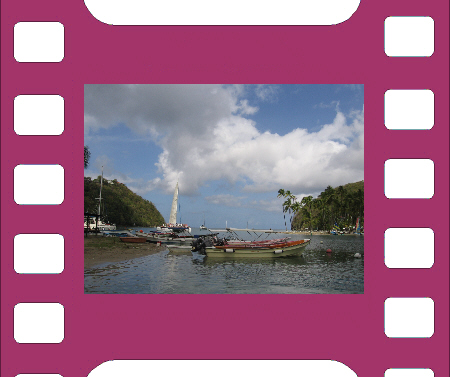 Click the film strip for the video