Day 4 - Monday 16th May 2022
Written by Kev
Tam and I wake up at 6.30 am. Not bad really second night in and we've both slept through. India is also awake so we go to Jensens Marina to see the manatees. It is striking that you don't see a single one without some sort of propeller damage to their backs - very sad.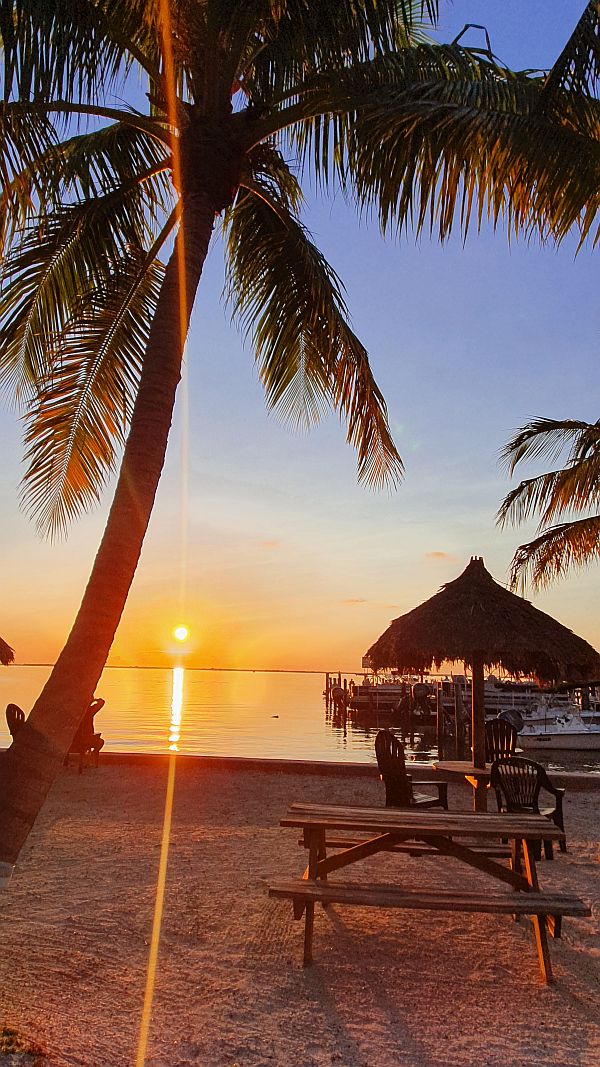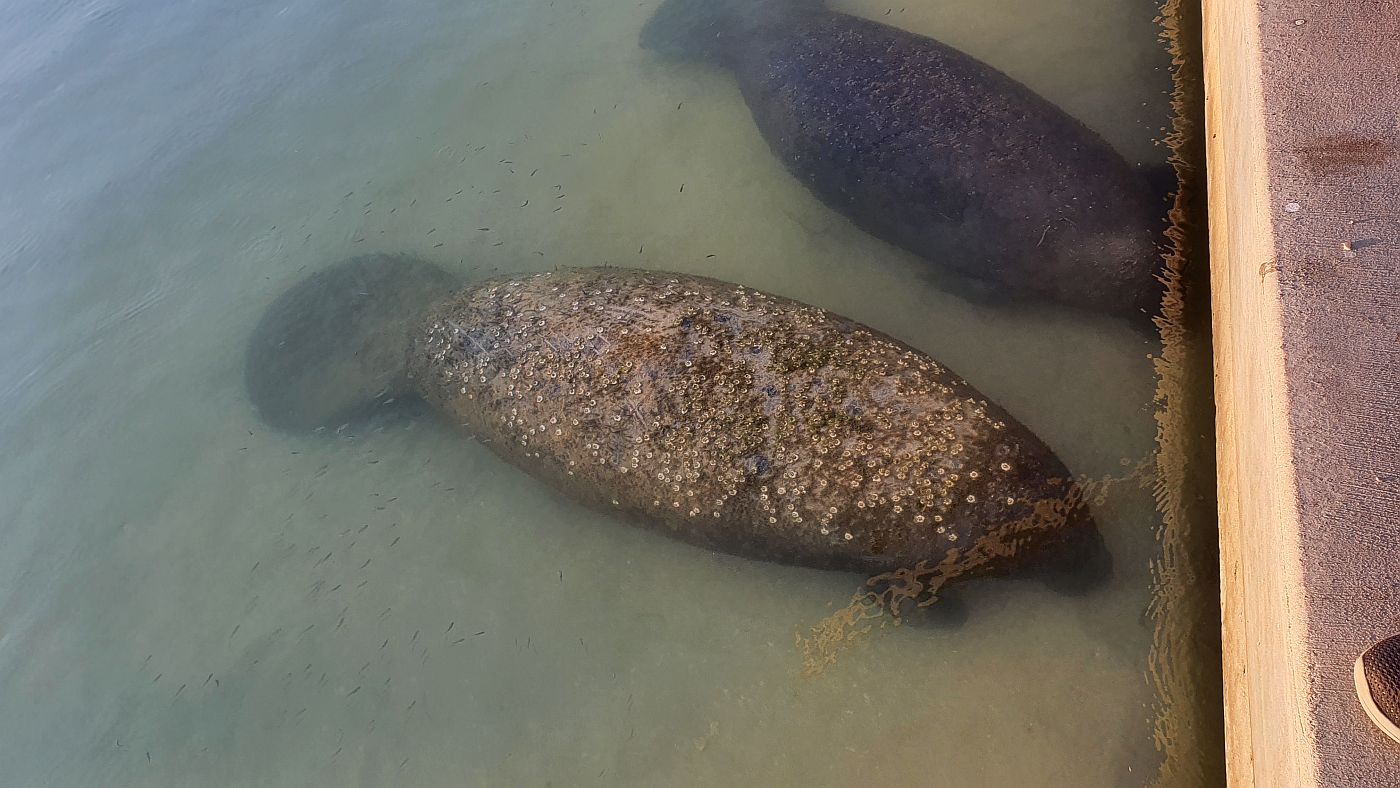 We walk across to the beach to see if there are any dolphins, but none are to be found. No trip to the beach is ever wasted in Captiva as we watch the little scuttling birds running up and down at the waters edge.
Breakfast in the villa is toast with peanut butter and marmalade. The marmalade is on a seperate piece of toast to the peanut butter otherwise it would be a bit weird. Maybe not though, peanut butter and jam (jelly) is well liked, so I might give it a try one day.
We walk to the local store, but everything is very expensive, so Charlie drives us to Bailey's Store on Sanibel. It's very expensive here too, although the bad exchange rate doesn't help either. Gone are the days when everything was cheaper on our holidays to the US. We drop into the liquor store next door and pick up a bottle of rum and then at CVS for insect bite cream. By some miracle I am bite free up to this point, but India and Georgia have a few.
Back to the villa for a swim and relax before lunch of left over pizza and crisps.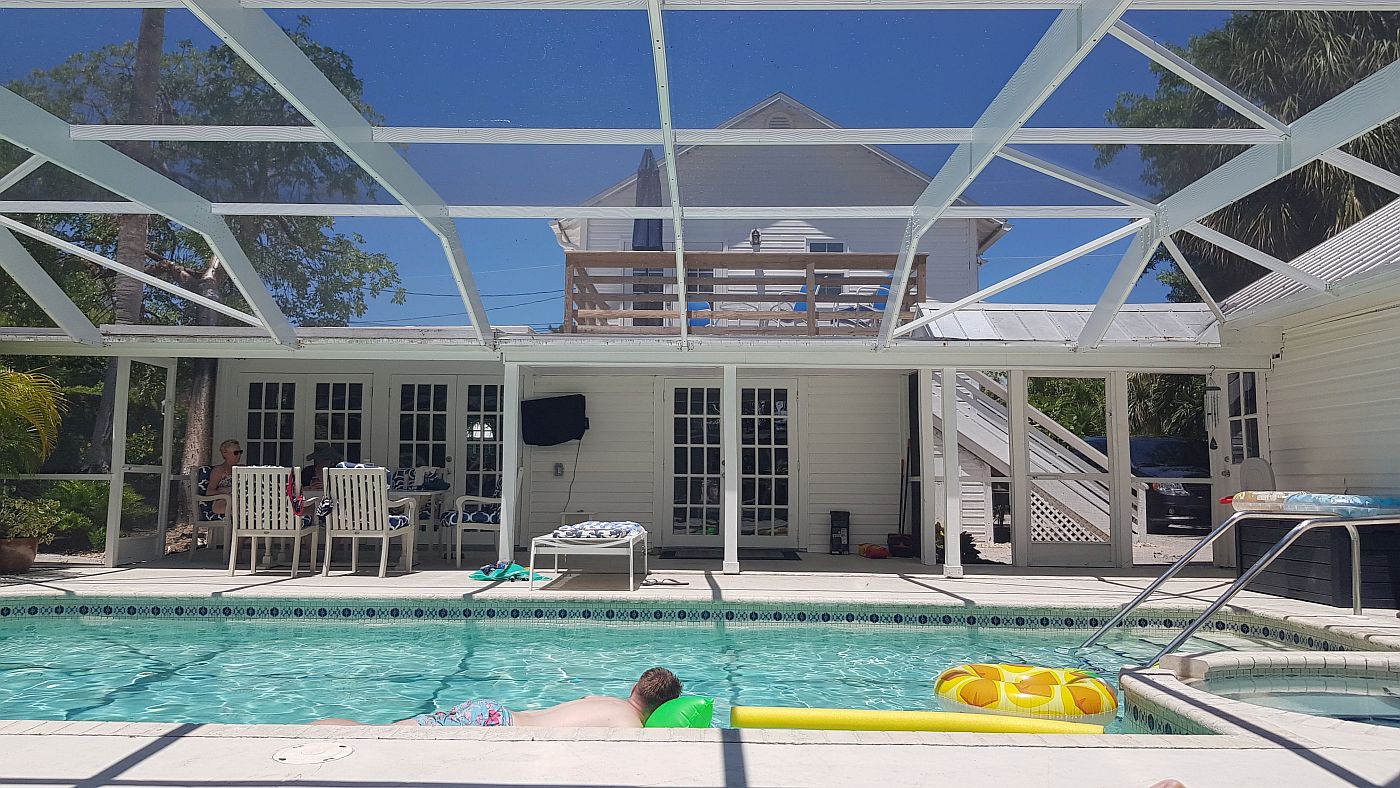 Georgia and Charlie's bedroom and balcony is on the upper floor. It's like having their own apartment really as you can't get to it from within the house, you have to use the external stairs.
After lunch we go down to the beach for 90 minutes. The water is warm, but not as clear as I remember it being. It's fun just watching the pelicans diving and the scuttlers scuttling.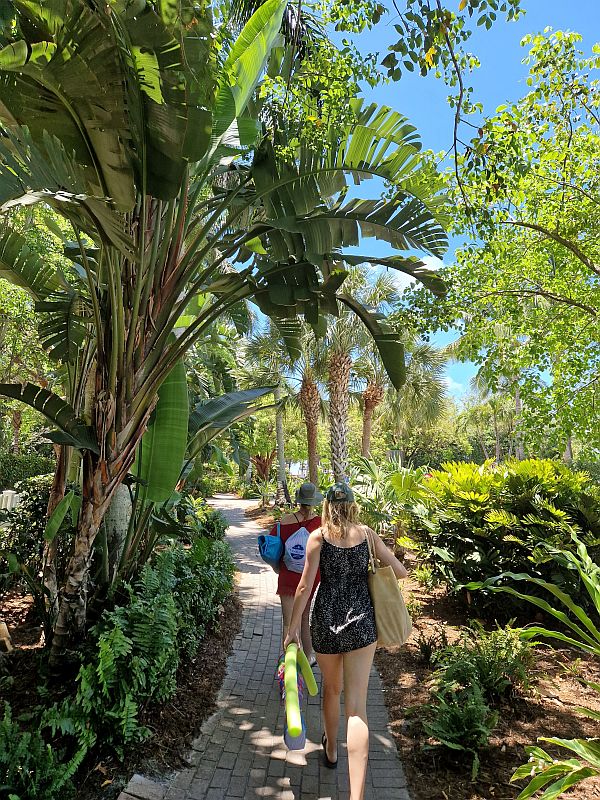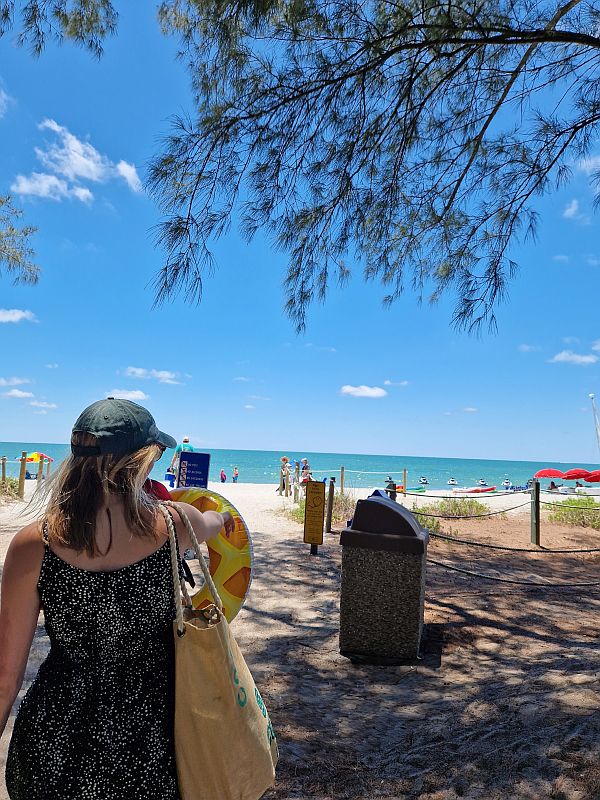 Back to the villa for more relaxing then showers and on to the balcony for large rum and cokes at 6.30 pm.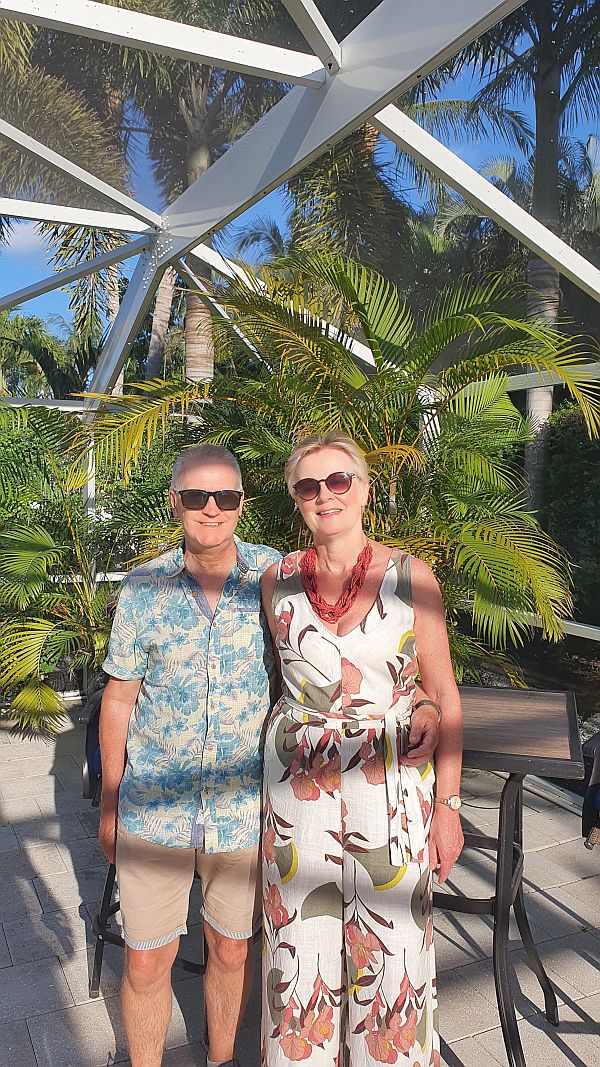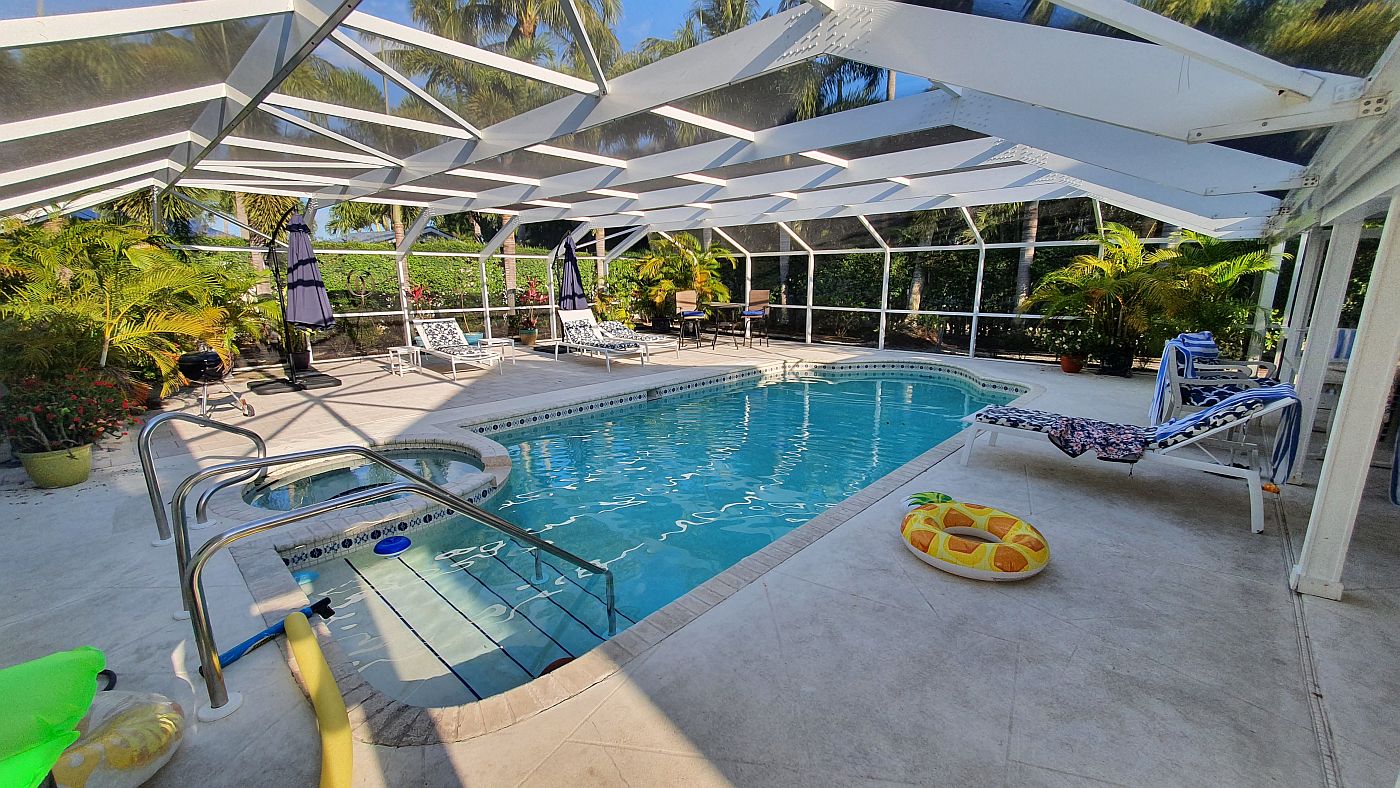 Here'a a picture that gives a better view of the pool area.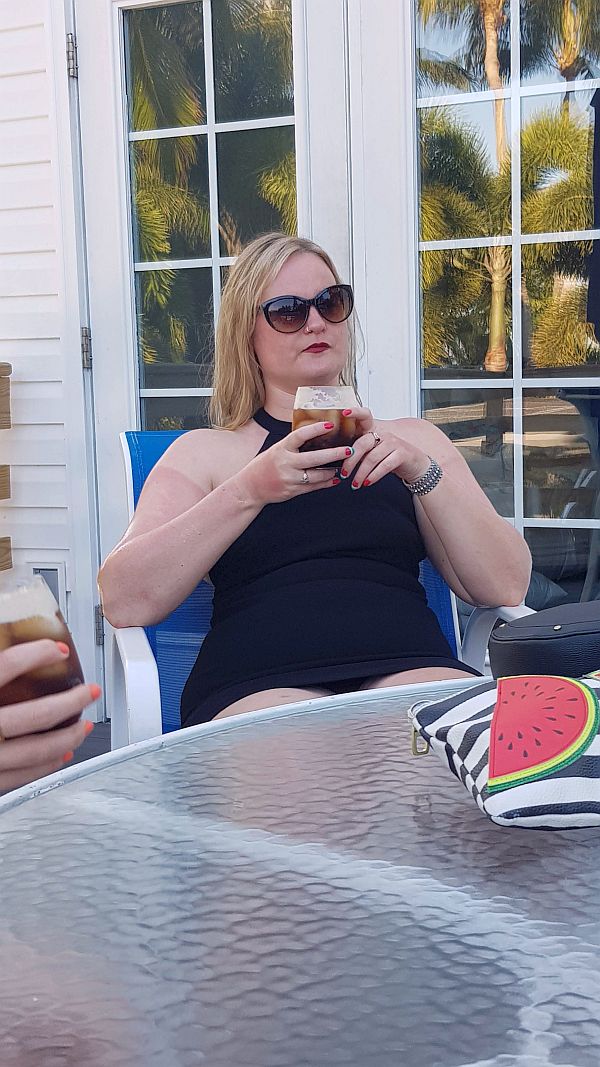 I did make the rum and cokes rather large.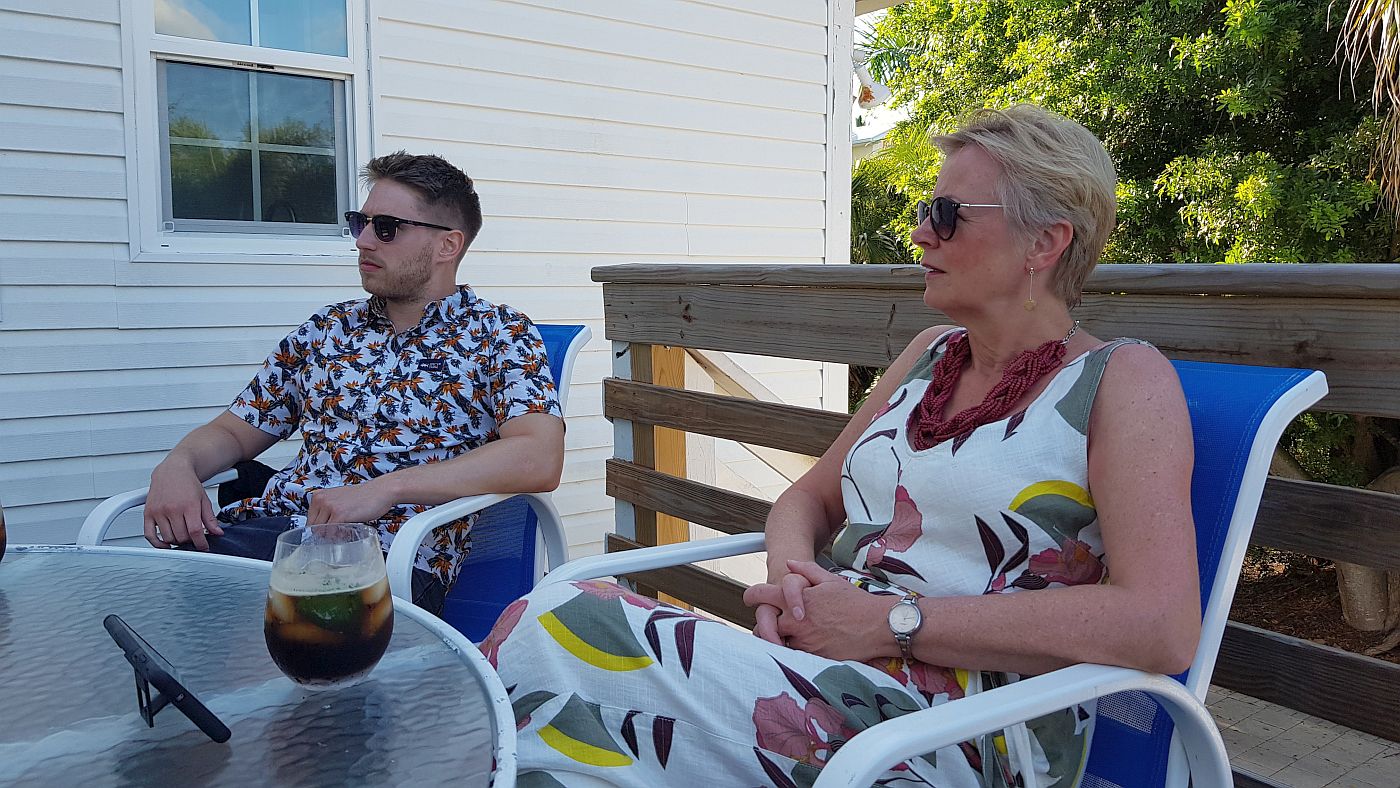 It appears that someone is saying something intelligent. A rarity on one of our holidays. And certainly not me as I'm taking the photo.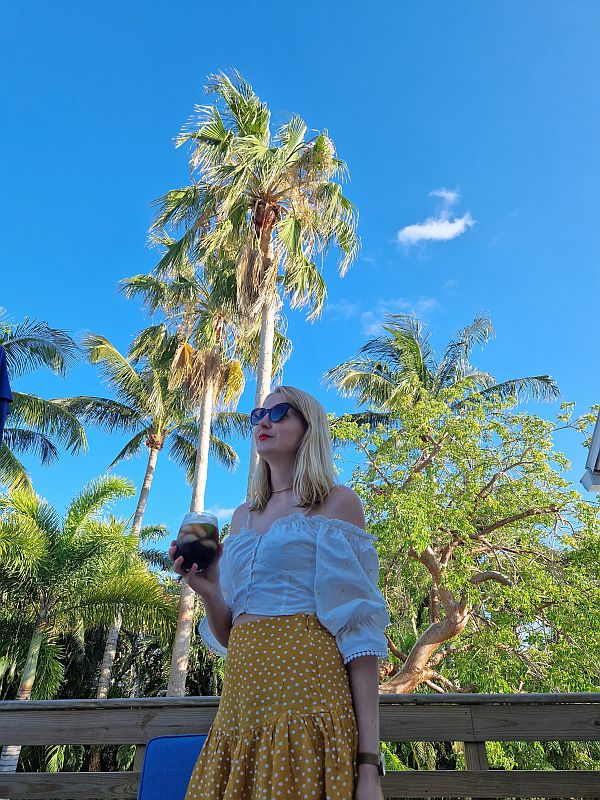 Charlie got a bit arty with this photo although it does show off the beautiful blue sky. (As well as my beautiful daughter of course).
Dinner is at the Sunshine Cafe. We have a bottle of Rose between us to start as we are going for a slower paced meal tonight. This is a more expensive place, but we all fancy starters. I have shrimp and scallops with crostini in a tomato sauce and it's very good. A bottle of Chardonnay goes with this (between all of us, not just for me). Our server is Robyn who is very nice and we chat to her at various points during the meal.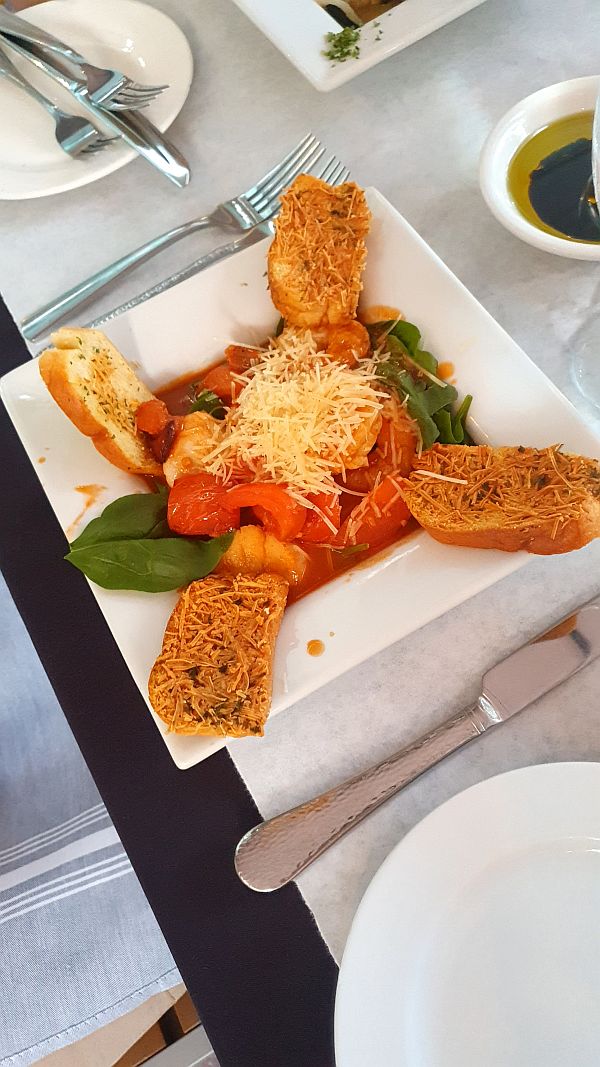 My starter.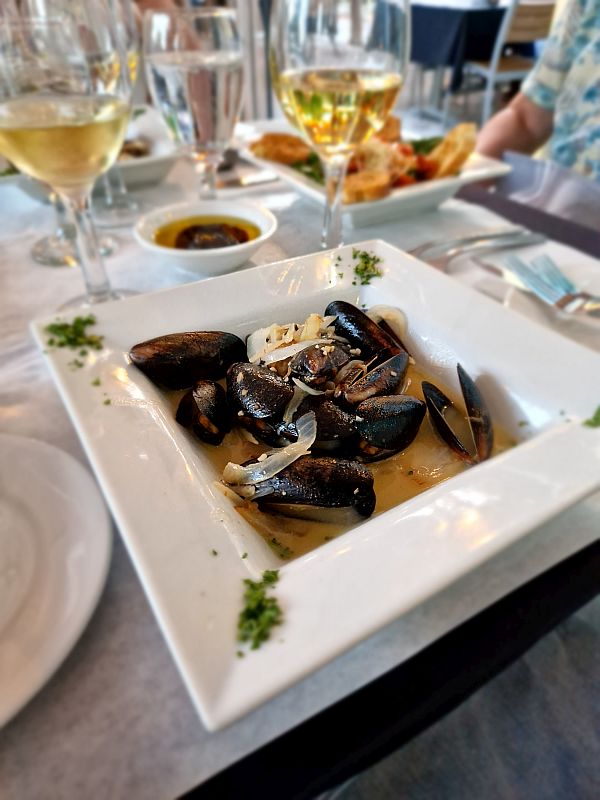 Someone had the mussels.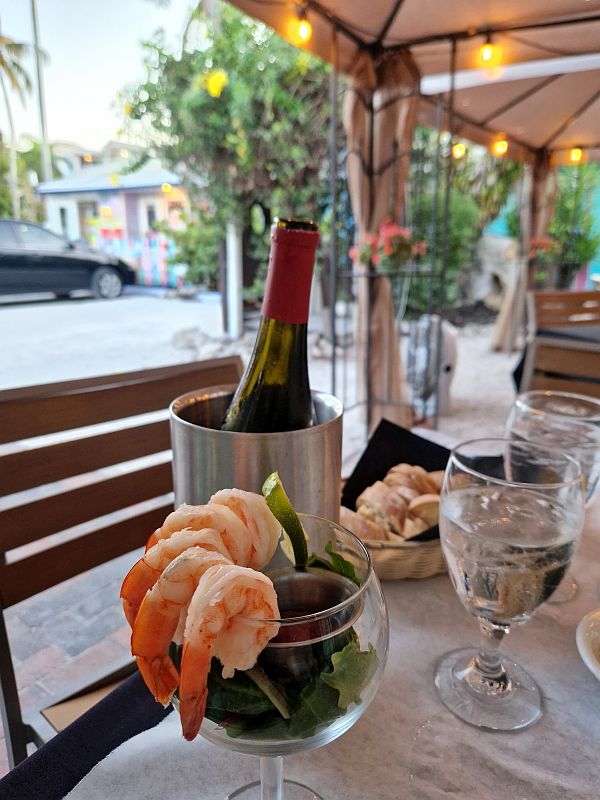 I think the prawn cocktail is Charlie's starter.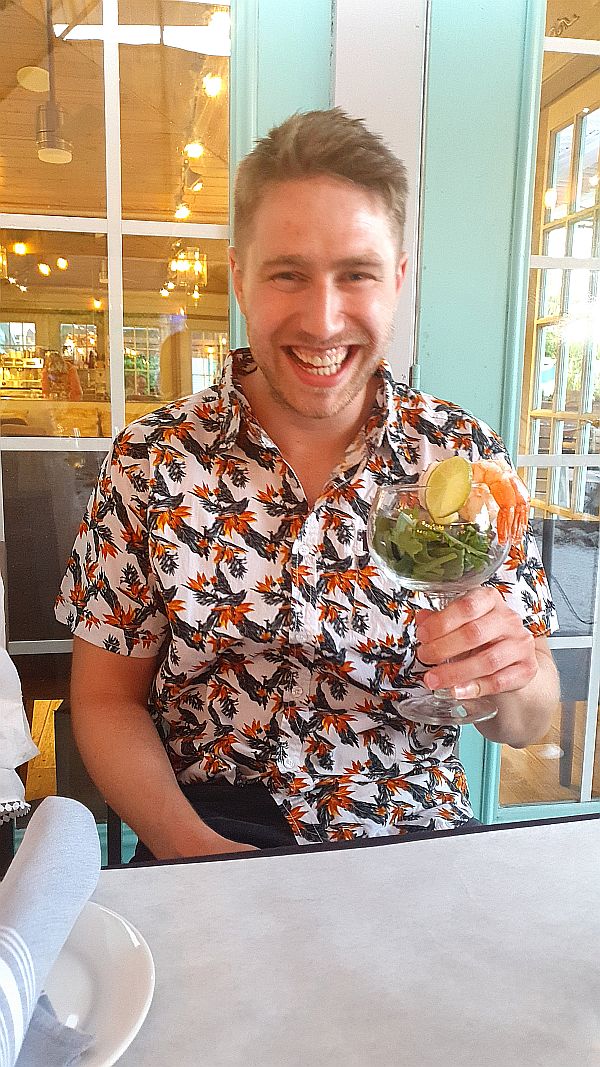 Indeed it is.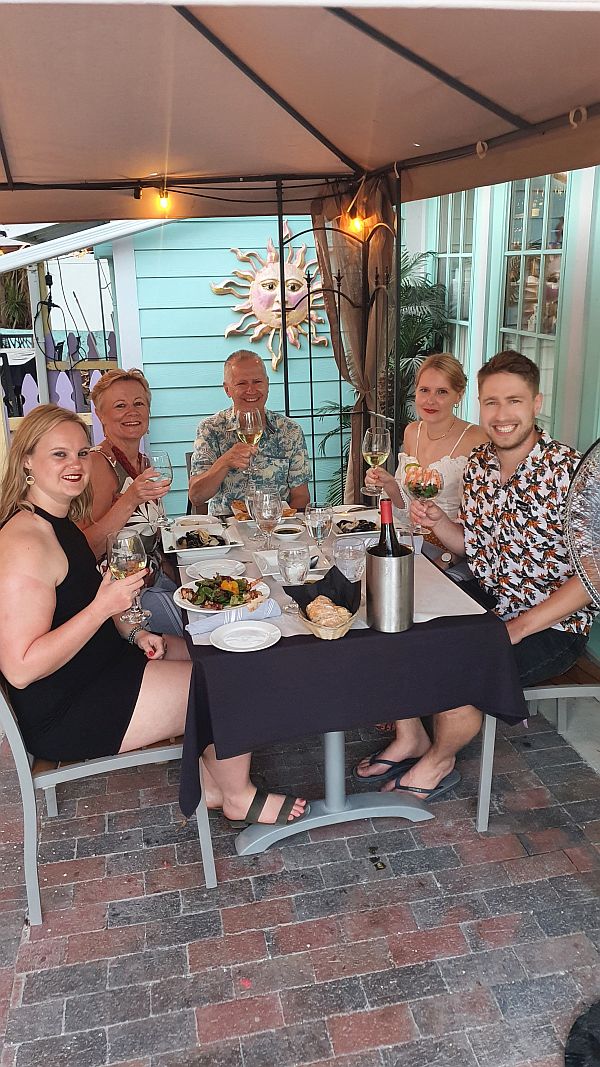 And he can't tell the difference between it and a glass of wine.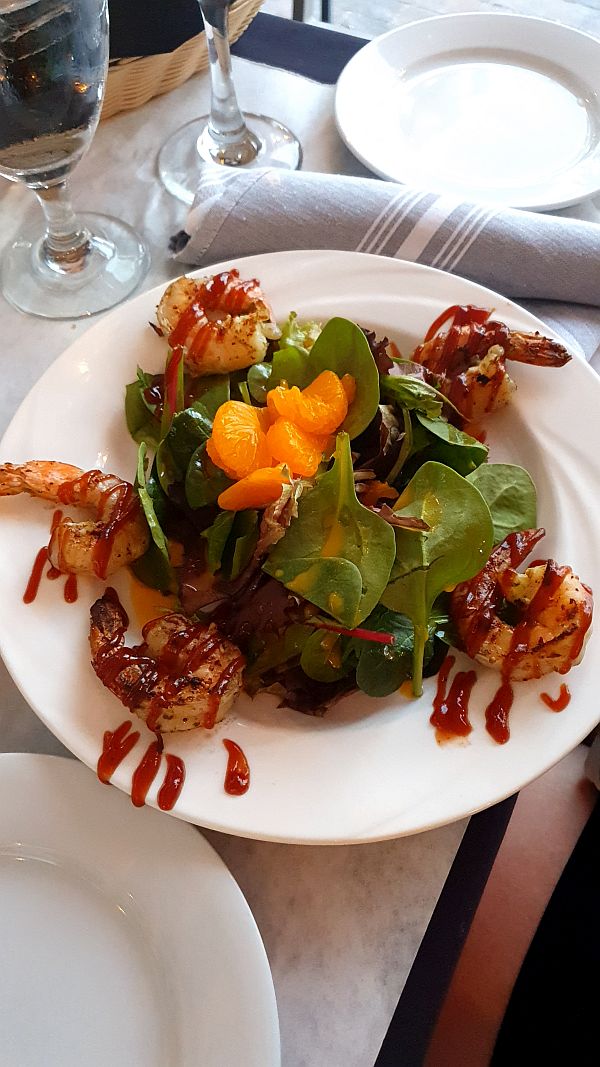 My main is Yellowfish Tuna. Robyn tells me that it's sushi grade and will be rare. She's not wrong as it's tender and delicious. Everybody enjoys their meals very much, so another bottle of Chardonnay follows. The whole meal has been excellent and this is reflected in the bill - $500 including gratuity of just over 20%. Mind you we've had 3 bottles of wine, appetizers and entrees, so it's not bad really.
We're using Splitwise on this holiday which is a really useful app for dividing up meal costs, it makes things much simpler at the end of the meal.
We wander across the road to the Key Lime Bistro where there is a duo playing music, a man on guitar and a lady vocalist who also plays violin. It takes ages to get served and we have beers except for Charlie and India who have large bourbons - two each actually.
Back to the villa for a last drink and a chat. Bed is just after midnight.