Day 2 - Saturday 14th May 2022
Written by Kev
I'm awake at 4.45 am but manage to doze until 7.45 am. I guess we're all still excited children when it comes to going on holiday.
We meet Georgia and Charlie outside the train station in Gatwick airport where they have just arrived from London.There is quite a large queue for bag drop but it moves reasonably quickly and we're through in 45 minutes. Security is even more swift and we're through quickly and off to The Wondertree Restaurant for breakfast. The food is ok, but not as good as the last time we ate here.
The flight to Tampa leaves on time and I watch 3 films - Spiderman No Way Home, No Time To Die and Ghostbusters Afterlife. I definitely find that the best way to approach long flights is to not think about the time, don't look at your watch and just concentrate on whatever form of entertainment suits you. 3 films and a meal and you're nearly there. The flight is smooth until we hit the east coast of America where we get some turbulence, but we land on time at 4.50 pm.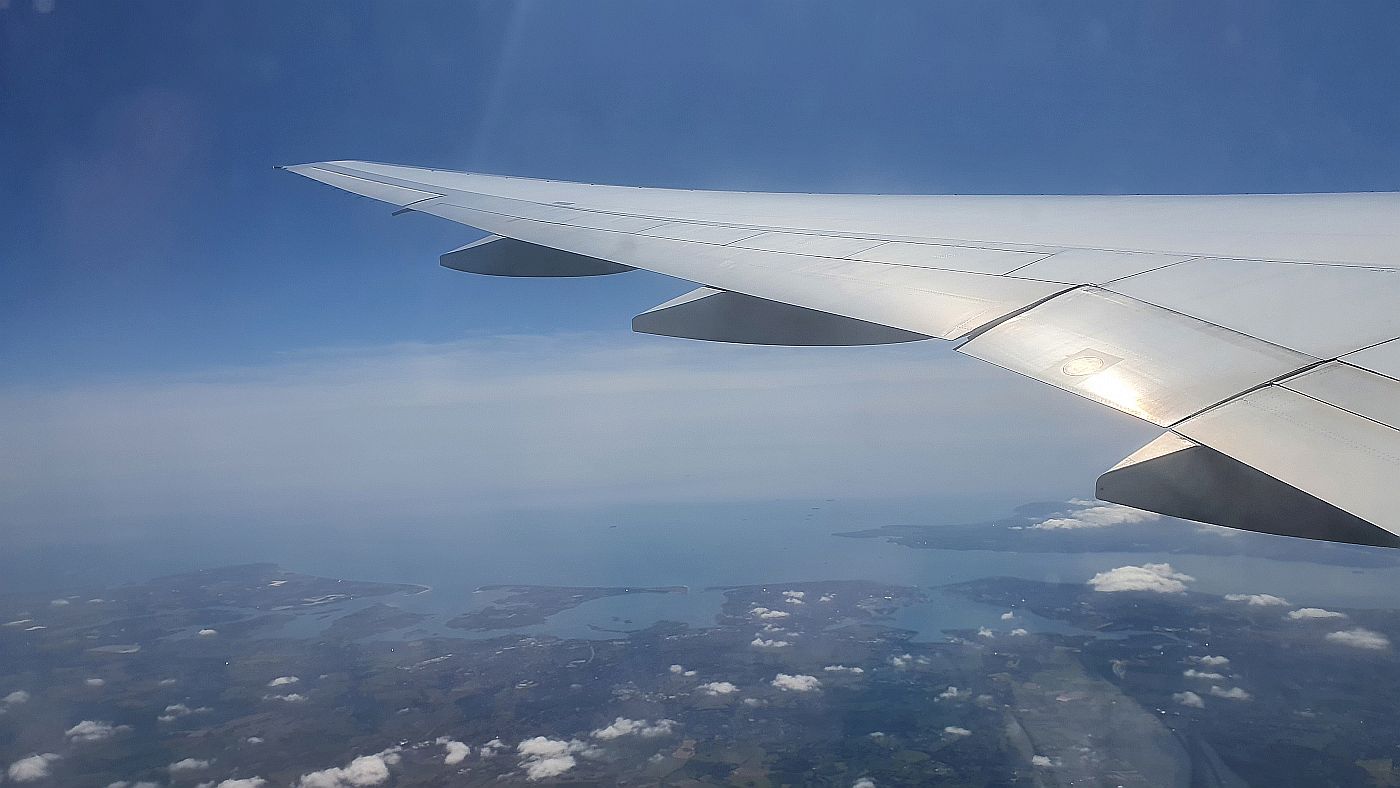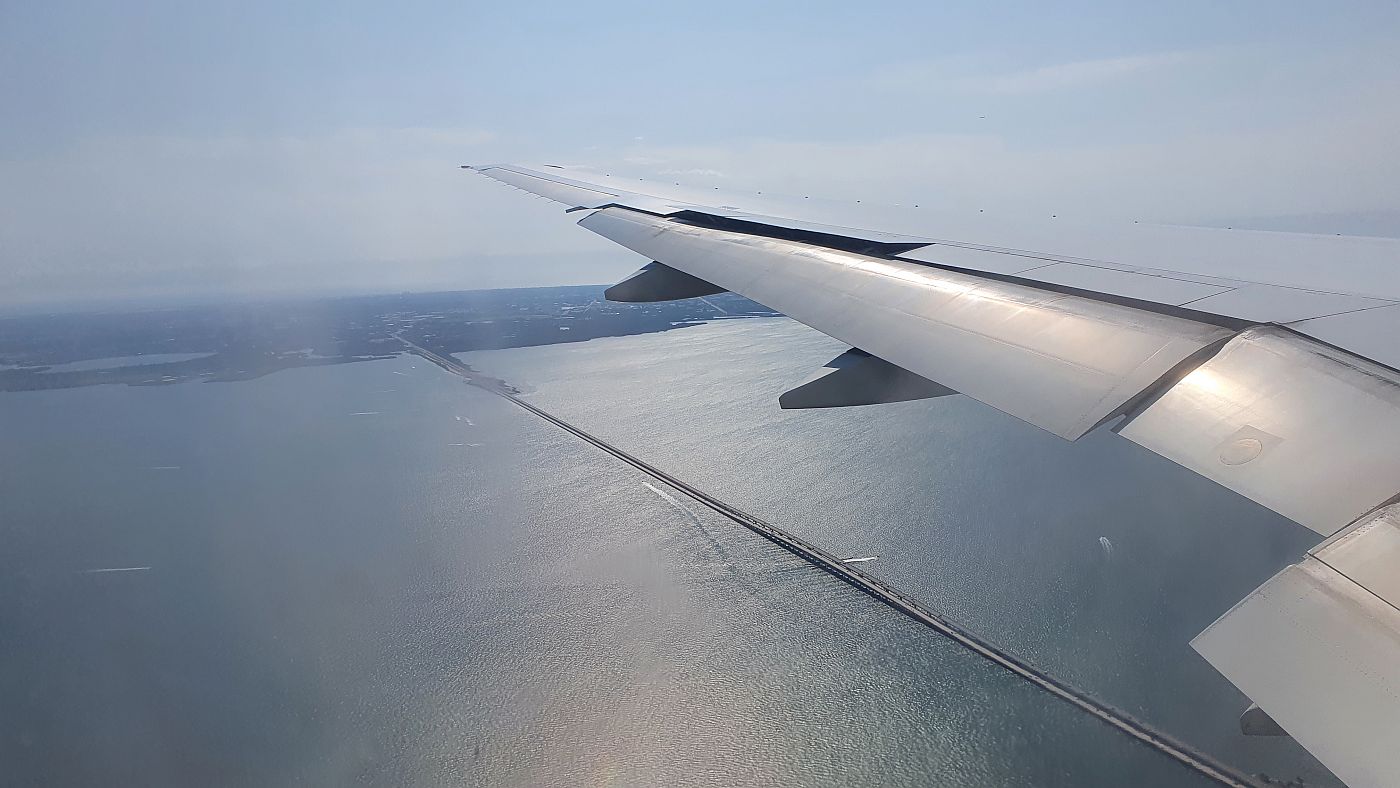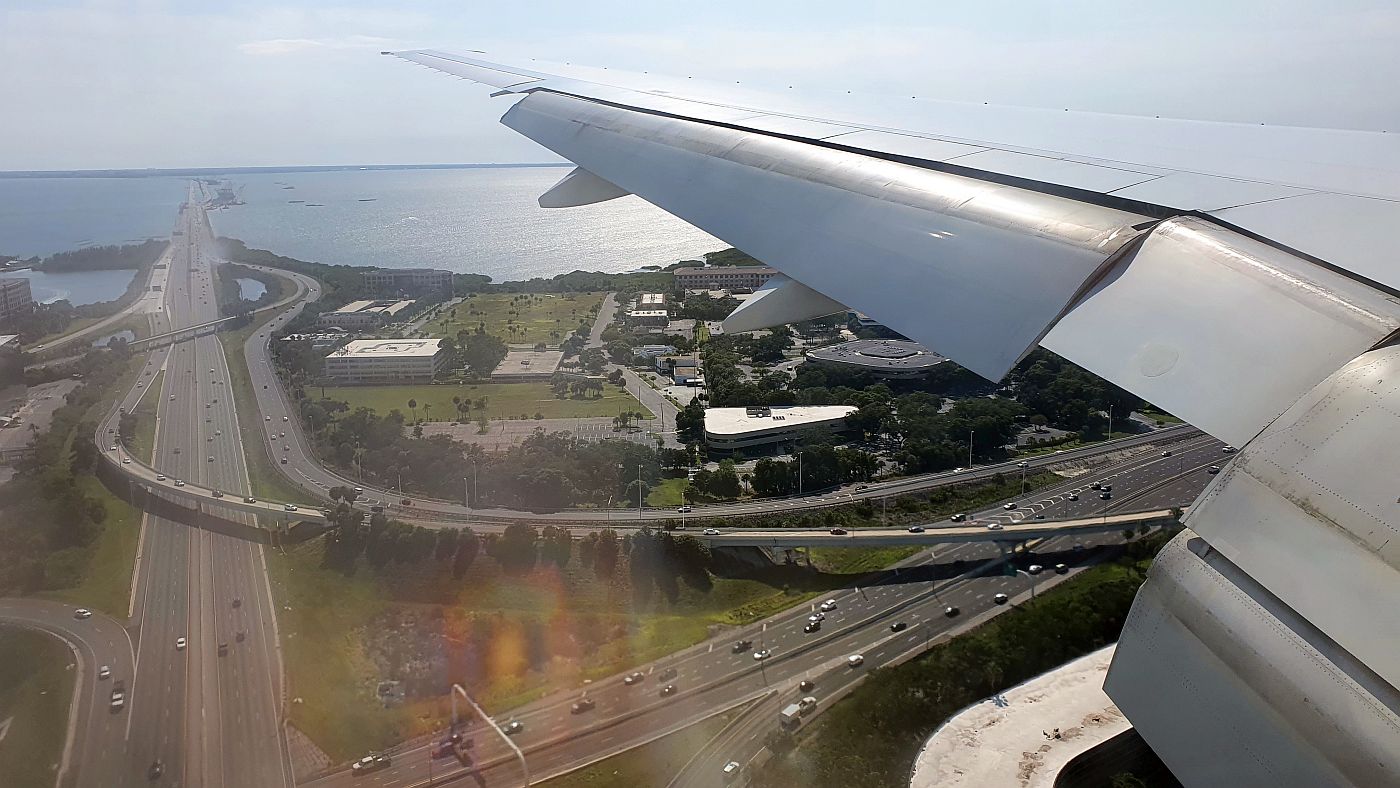 There are large queues in the immigration, snaking out of the hall and back down the corridor. It takes over an hour to get through, but at least our luggage is waiting when we do. I had hoped that Tampa would be quicker to get through than Orlando, but I guess everywhere is a problem at the moment. We take two trains to get to the car hire centre where we have previously completed everything online so bypass the desk and go straight to the garage to choose our 7 seater mini-van. It's supposed to have sat nav, but there is none, so I go back to the desk where they give me a stand alone unit. All this takes time and we finally leave the garage at 6.30 pm for our drive to Captiva.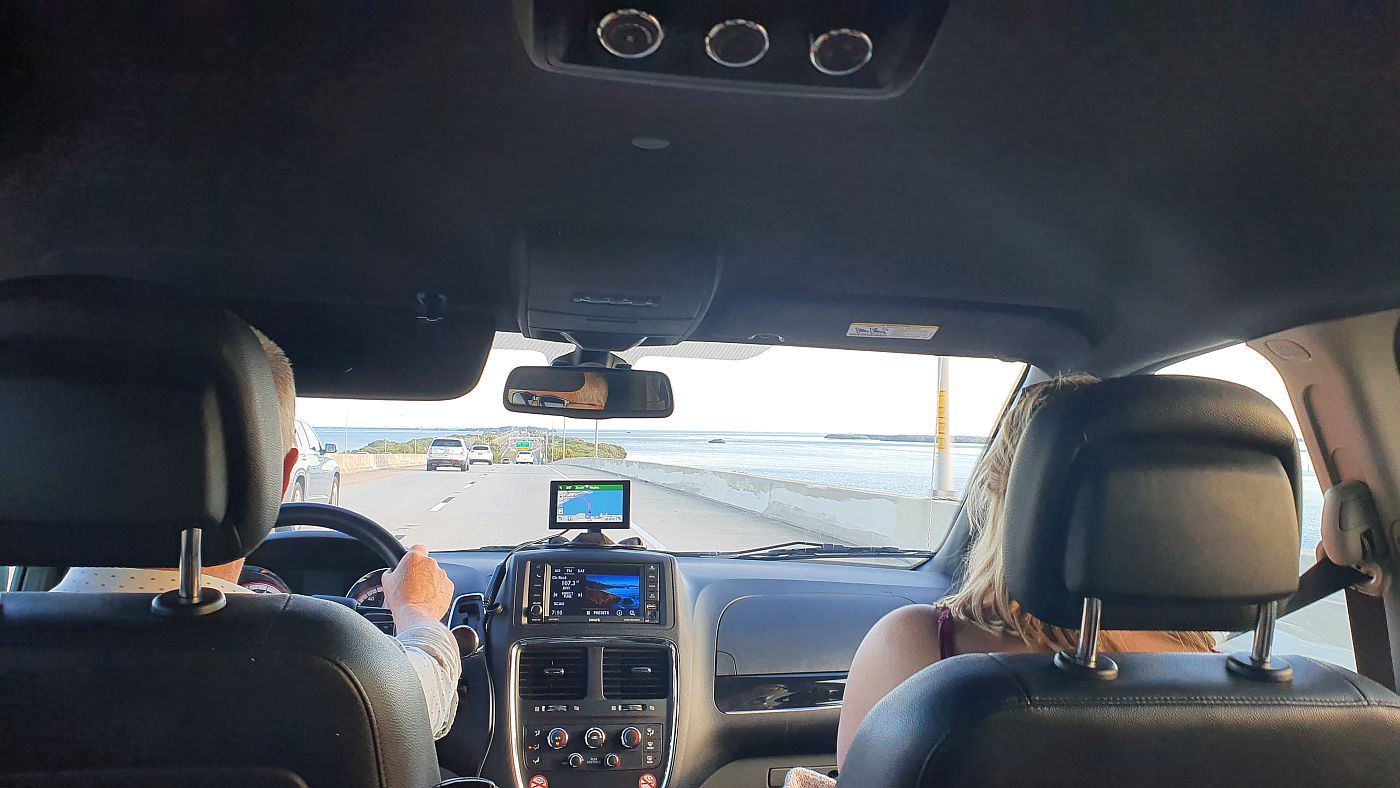 We follow the sat nav, but it takes us off the I75 and on to smaller roads. India tries to check out what's going on, but you can't interogate the sat nav while the car is moving. We stop and eventually work out that it's set to 'shortest distance' rather than 'fastest route'. So the 170 mile trip takes longer than it should and we arrive at the villa in Captiva Village at 10.00 pm.
On the journey Charlie noticed a rather disturbing bumper sticker. It has a picture of a row of various size bullets along with the slogan 'Saving Up For Freedom Seeds'. Holy hell. This would be hilarious if it wasn't so disturbing. Who in their right mind could possibly think that bullets could be called freedom seeds? Sometimes I despair for the human race.
We unpack quickly and have a pizza and beer. We have had groceries deliverd from Baileys (a local store) and they have put nearly everything away for us in the fridge and cupboards. First impressions of our accomodation - it's called The Getaway - are favourable. There's a lovely front room, a big kitchen and a very large pool with covered lanai.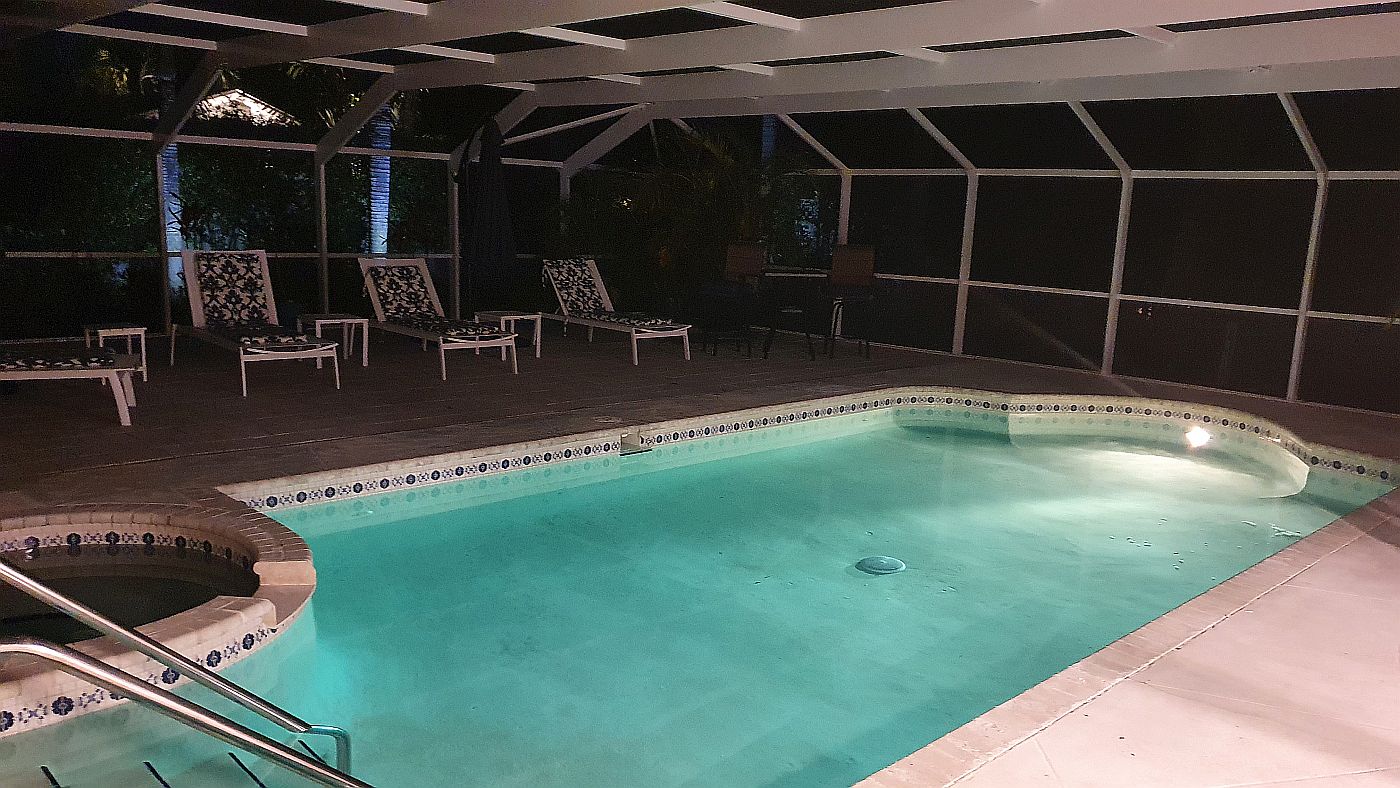 This was probably the feature that attracted us the most to this property. Most of the pools in the villas on Captiva are quite small, unless you pay a huge amount of money. Villas in Captiva Village are expensive anyway and you can certainly get more for your money elsewhere, but we all wanted to return to here and the village has a heart to it that other areas on the islands don't have.
There's still time for a quick walk to the beach before we all fall into bed at midnight.