Day 4 Monday 3rd October 2016
Written by Tam
Wake at 1.30am and 6.30am so not too bad really. In the night we could hear lots of animal noises and Serena tells us that it was probably the possums and bats fighting and in the morning we are greeted by all the sounds of the birds and their distinctive songs.
Have a seat on the veranda and watch the birds flying through the trees and around the park and have breakfast. We've decided that tonight we want to take everyone out for a meal - but where to go? There's just so much choice - unfortunately today is a Public Holiday in Australia and as such our first choices seem to be fully booked or generally closed on Mondays. Eventually Serena makes an executive decision and a restaurant is booked for the evening.
Fiona drives us into town and shows us various areas of the city including Paddington and we stop in Kings Cross for a spot of lunch in a small cafe. So many British place names here make it seem very familiar.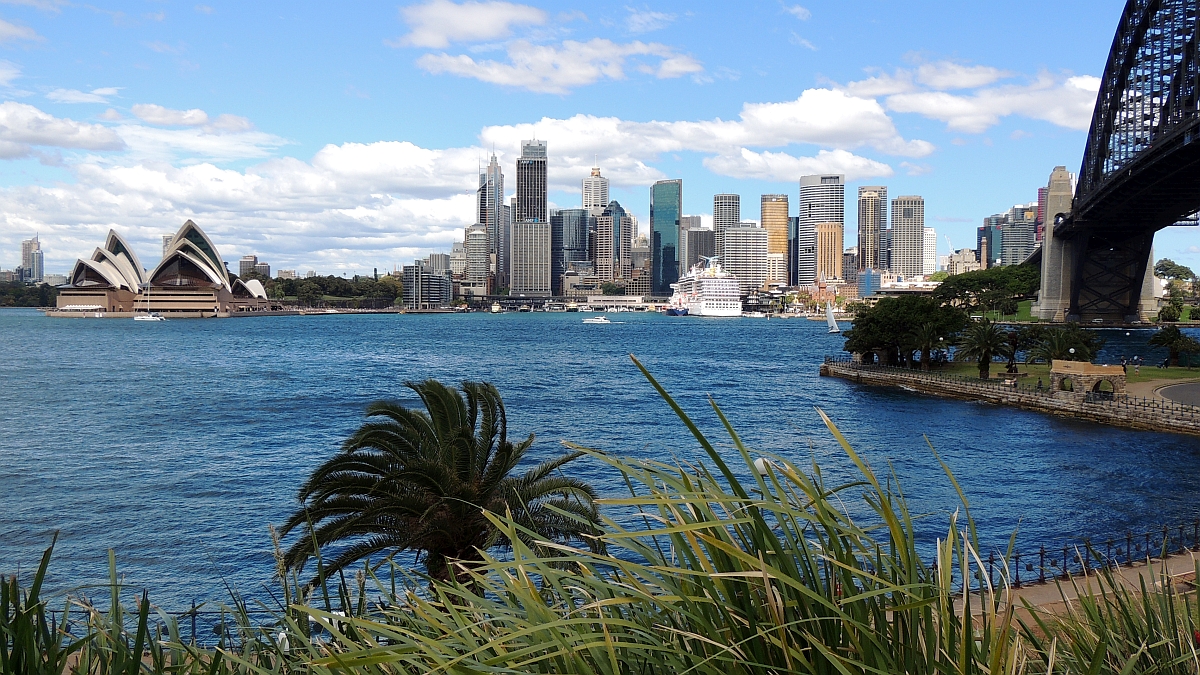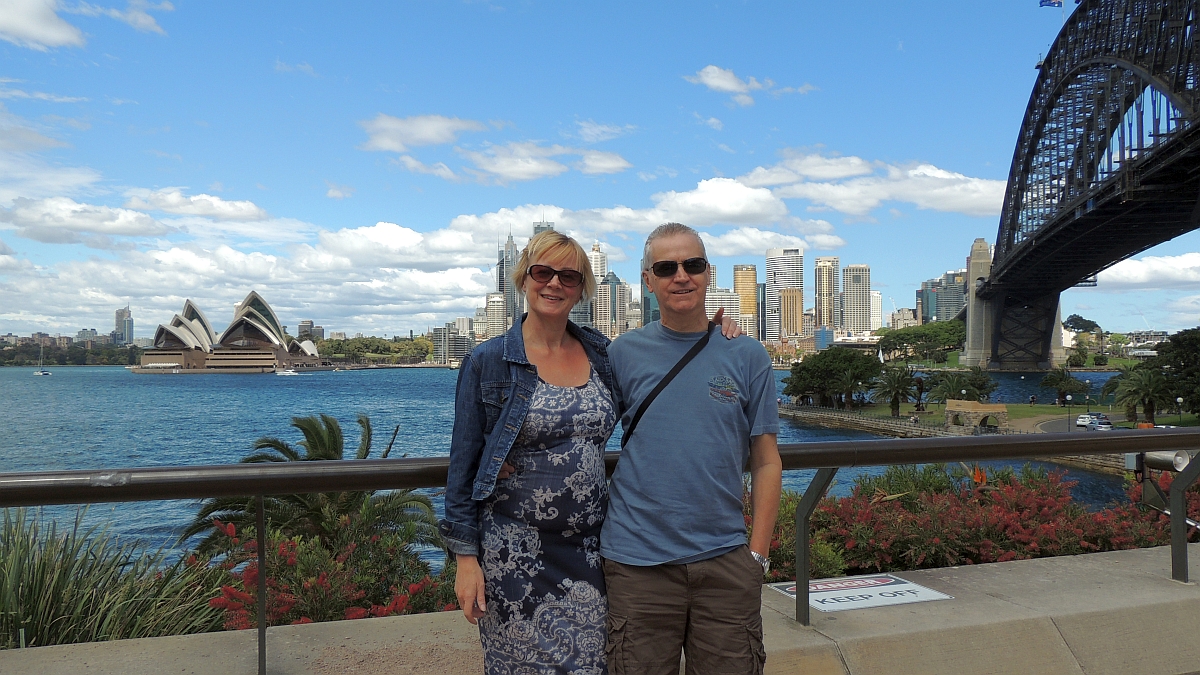 Take a drive around the harbour to the Opera House where we park and have a good look from every angle - it's funny how there are some views of it that we've not seen in photos before and it looks very different depending on where you view it from. Also the light definitely changes the colours on its "shell". At the back we spy a basking seal lying on the steps down to the water just enjoying the sunshine.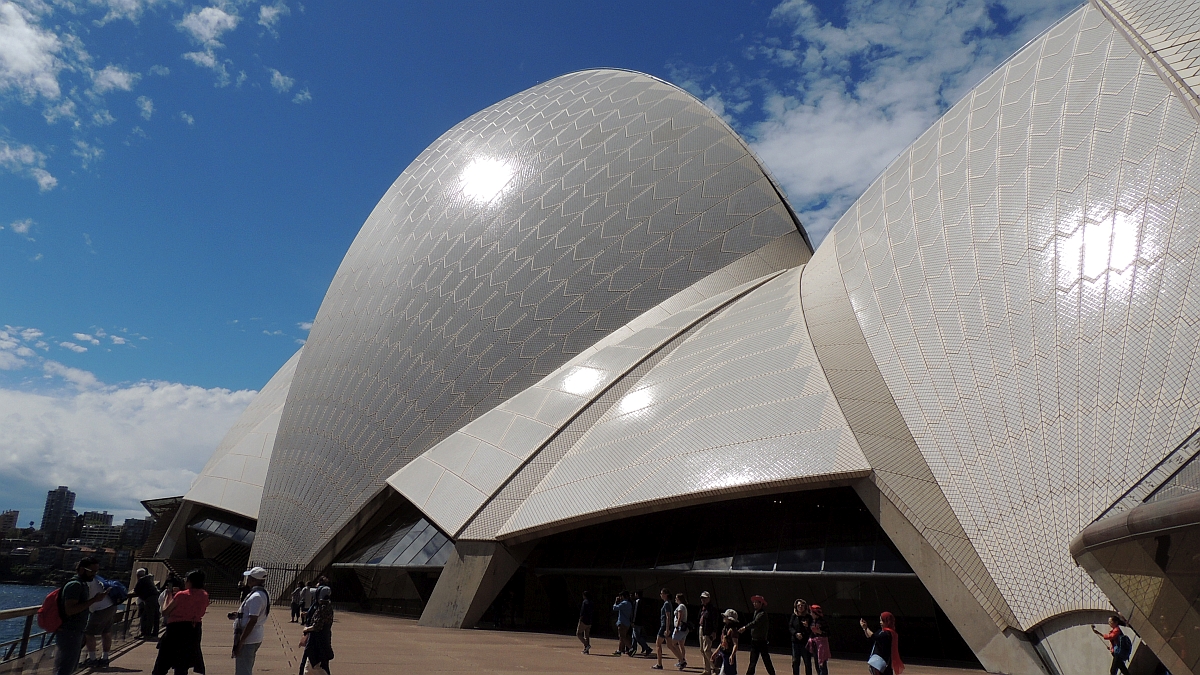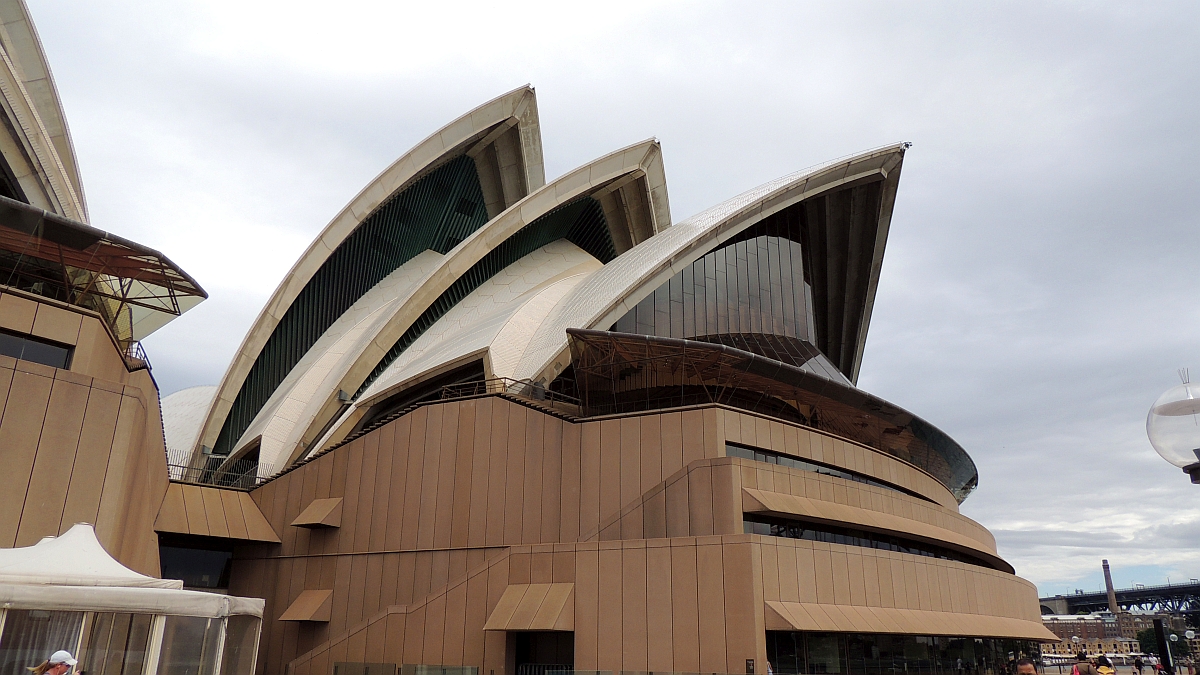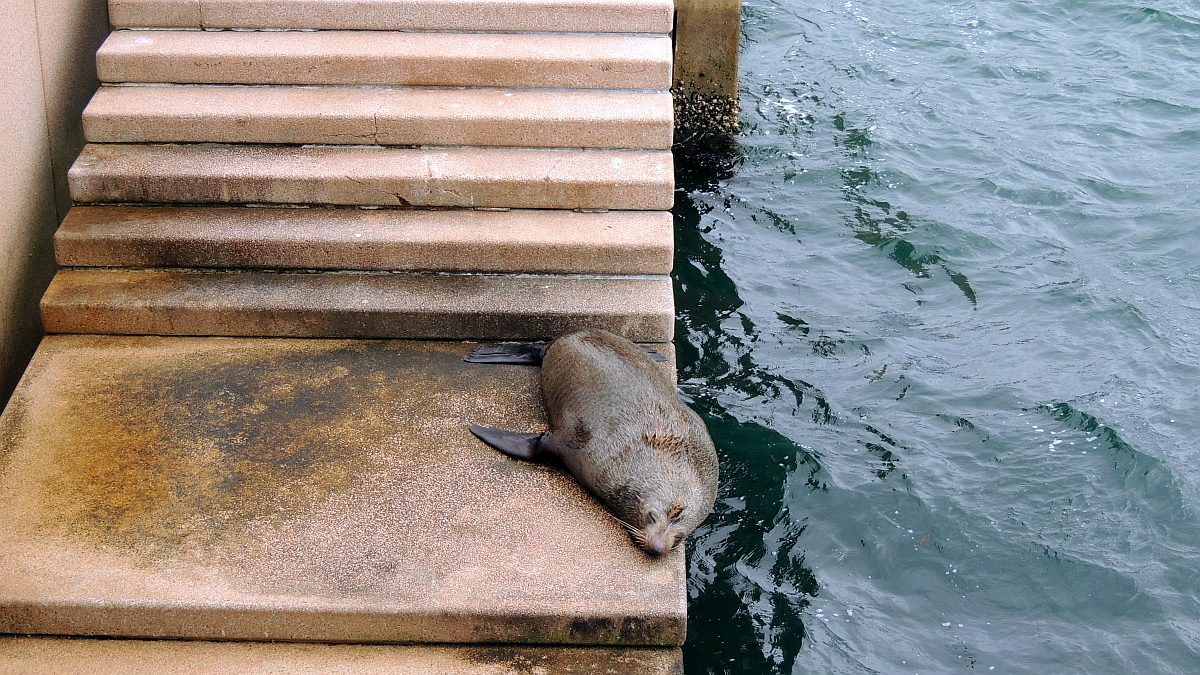 Decide to have a look inside the Opera House foyer - this is very structural with lots of different angles of ceiling. There's a wonderful looking restaurant with views over the harbour where Fiona tells us they all went for Serena's 50th birthday. Perry has also been lucky enough to perform at the Opera House with his dance/singing group. I'd love to have been able to see a show of Vivid - the light show projected on the Opera House at certain times of the year, but unfortunately there's not one on during our visit.
Take a stroll into The Royal Botanic Gardens which is celebrating it's 200th anniversary. Lots of lovely plants, trees and various areas dedicated to specific varieties like a cactus, palms, ferns etc. It is beautifully set out and wraps around the waterfront - giving lovely views over the harbour. Enjoy just wandering around until the skies darken and threaten rain. Luckily there's just a few drops but we decide to head home to get ready for our meal tonight.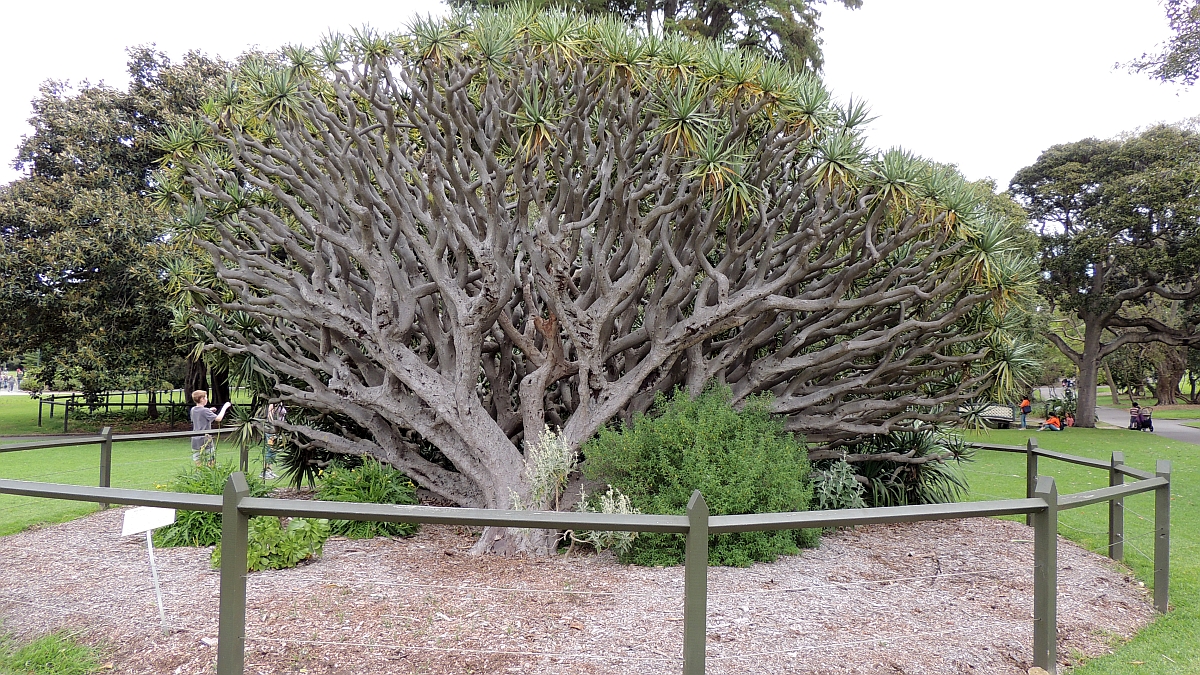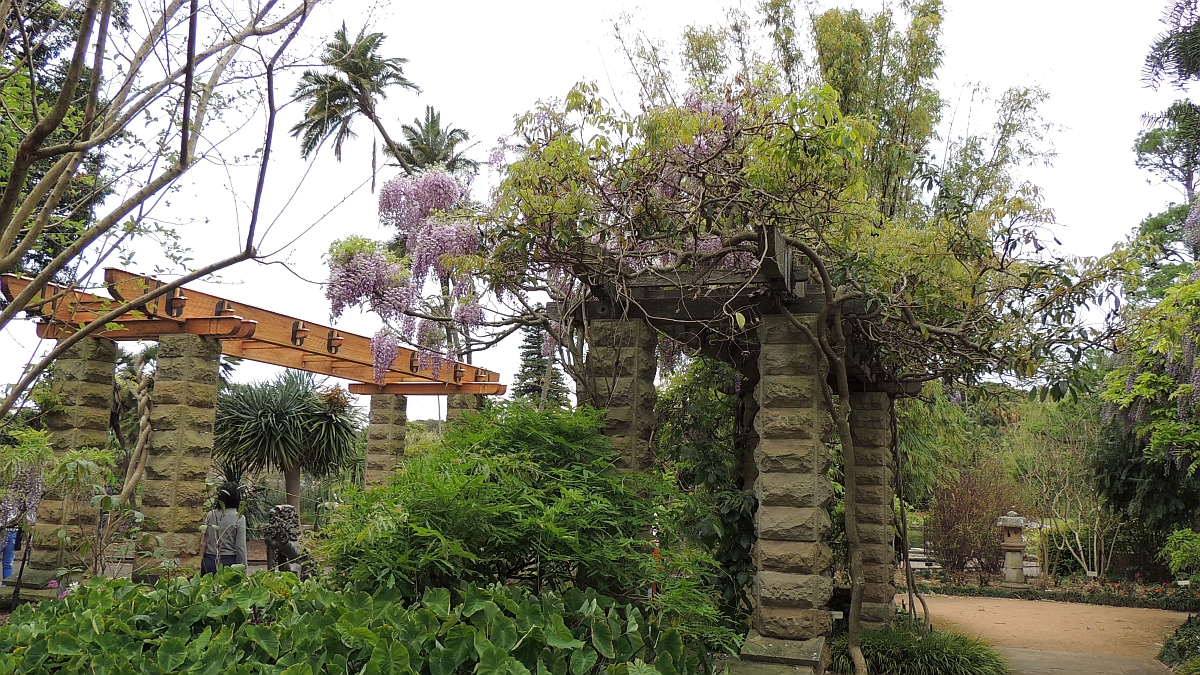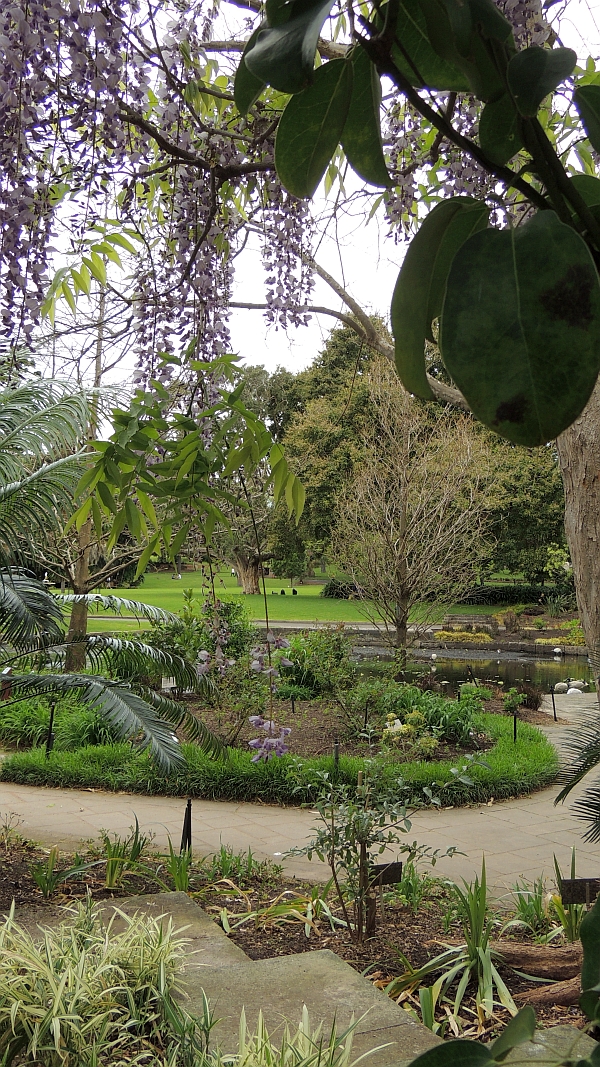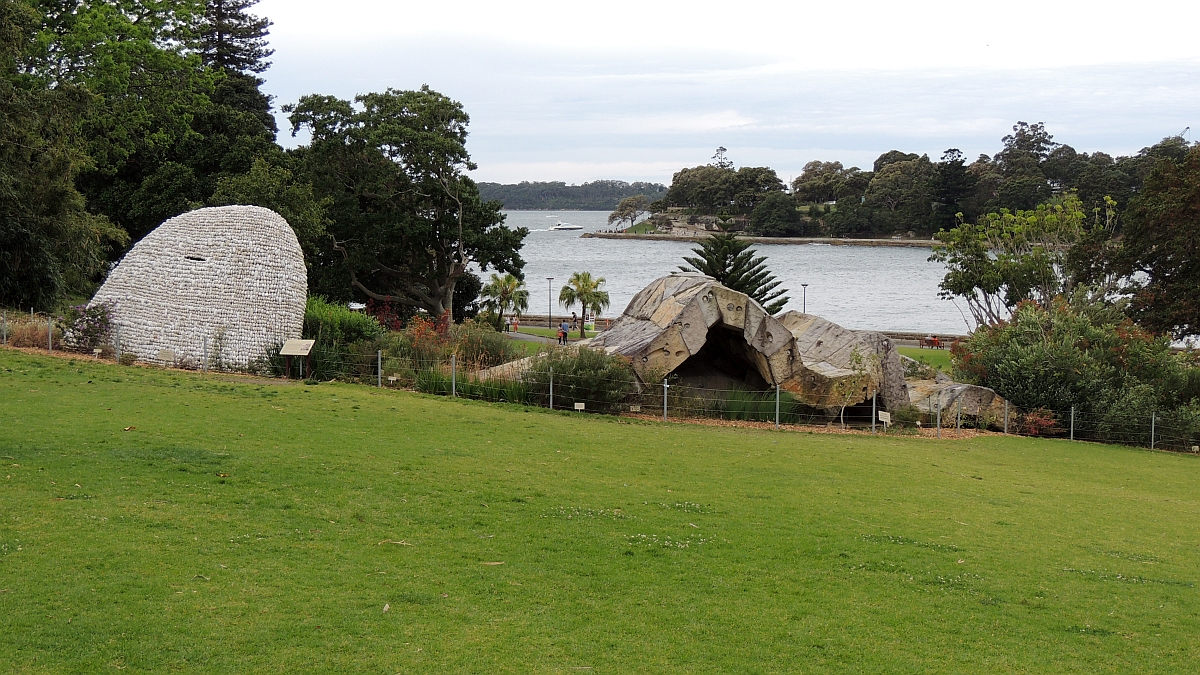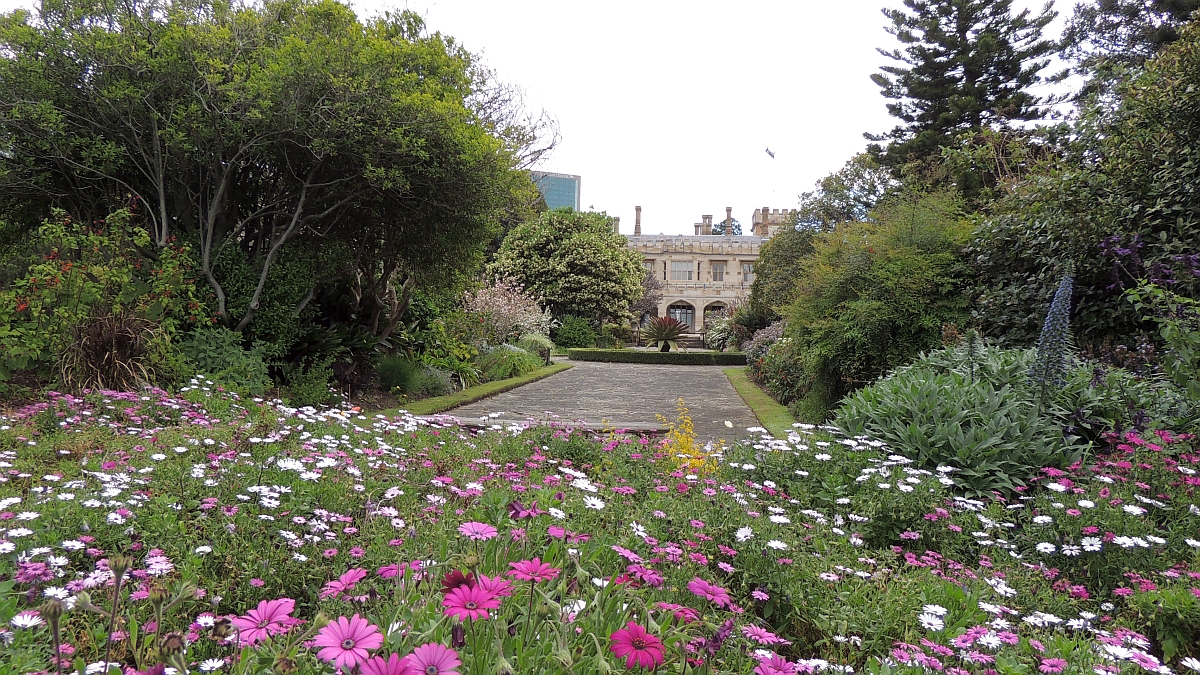 Back at the house we sit on the porch and enjoy a cold beer in the sunshine before we head out to Manly where our restaurant is. As we drive down into Manly we note how the hillside houses and river full of boats is very similar to Falmouth in Cornwall.
In the Manly Fish Cafe we are quickly seated and try to decide what to choose. There's a large menu with every sort of fish imaginable and then a black board with specials. Kev and I split a barramundi and also the prawns wrapped in proscuitto - served with chips and salad, Fiona has blue eyed trevalla (something we'd not heard of before) whilst Serena and Perry share a platter of octopus, Moreton Bay Bugs (a cross between lobster and langoustine), scallops, dory,, calamari, tiger prawns and normal prawns. One thing we gather from this meal is that Perry loves seafood.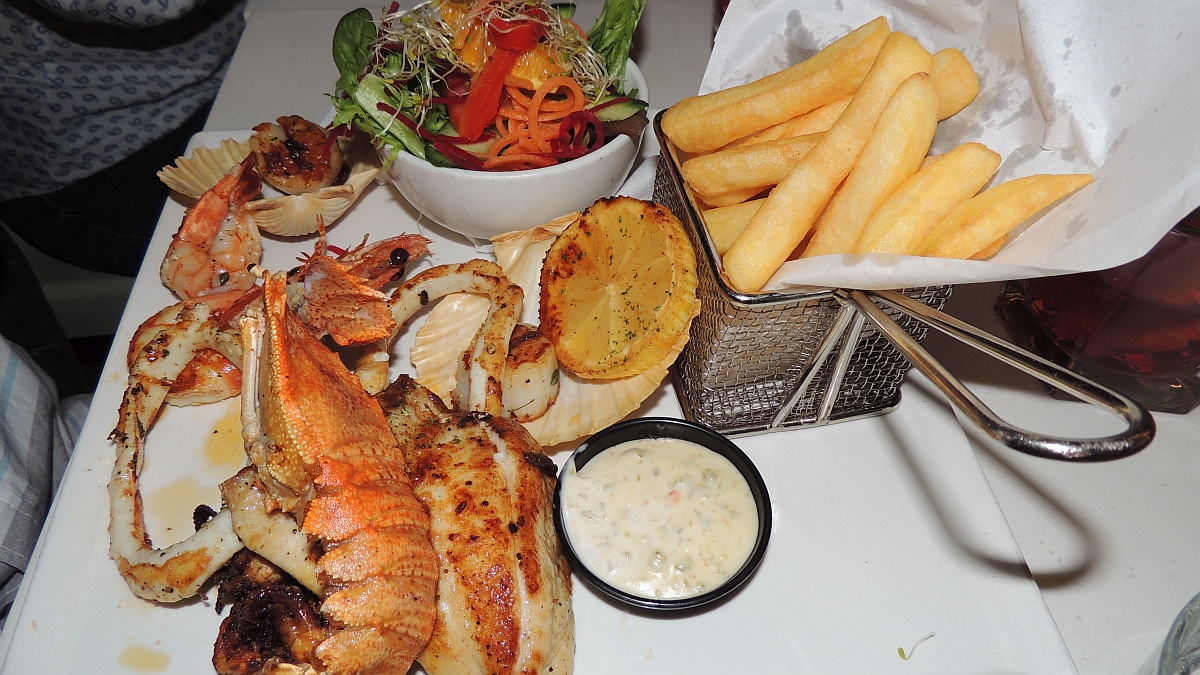 I have a rather delicious passion fruit daiquiri, whilst Kev has a negroni and Serena a gin and tonic. It turns out to be a really lovely meal and we all enjoy our choices.
Take a stroll along the beach and through the streets. It is the last day of the Manly Jazz Festival today so they are busy dismantling stages etc. Unfortunately we are too late to see any music but we know we'll be back here soon as we have a hotel booked for the last 3 nights of our Sydney stay. We're very much looking forward to exploring more and hopefully doing a nice walk along the coastline later in the week.
Perry decides that an ice-cream is in order - so we head to Movenpick ice cream parlour and buy a take out box which is a new one on us. So after much decision six flavours are chosen - crème brulee, strawberry, maple walnut, raspberry sorbet, panacotta and Swiss chocolate and coconut.
Fiona drives home with our precious cargo and miraculously it arrives in tact and we all dig in. It is delicious and the perfect way to end the day.
Bed at 10pm.
[OCTOBER 2016 REPORT HOME PAGE]