Day 23 Saturday 22nd October 2016
Written by Kev
There's not much to say about travelling home day, but we have breakfast and are off the ship by 8.00am. It's a shame we don't have more time in Singapore as it looks amazing from our balcony before we disembark, especially because a storm rolls through and the light is really strange.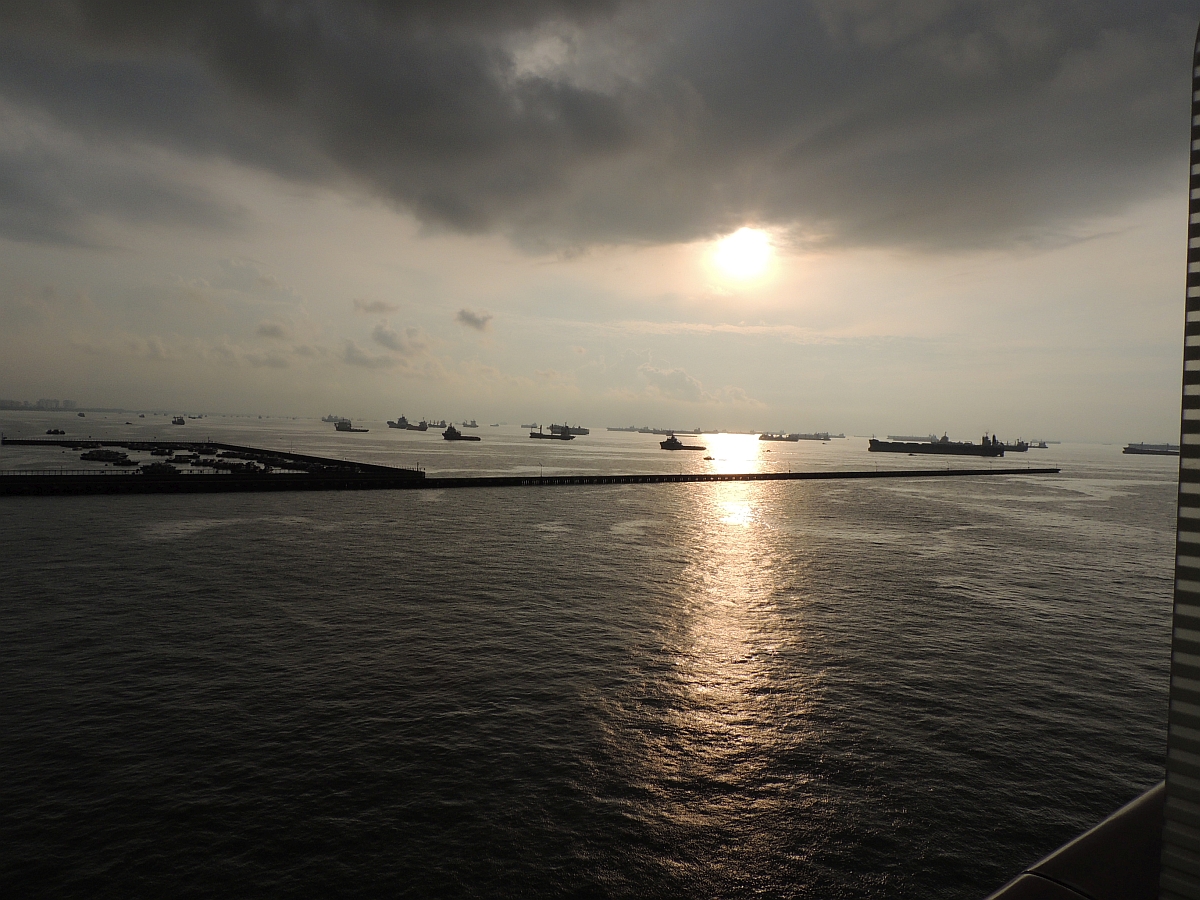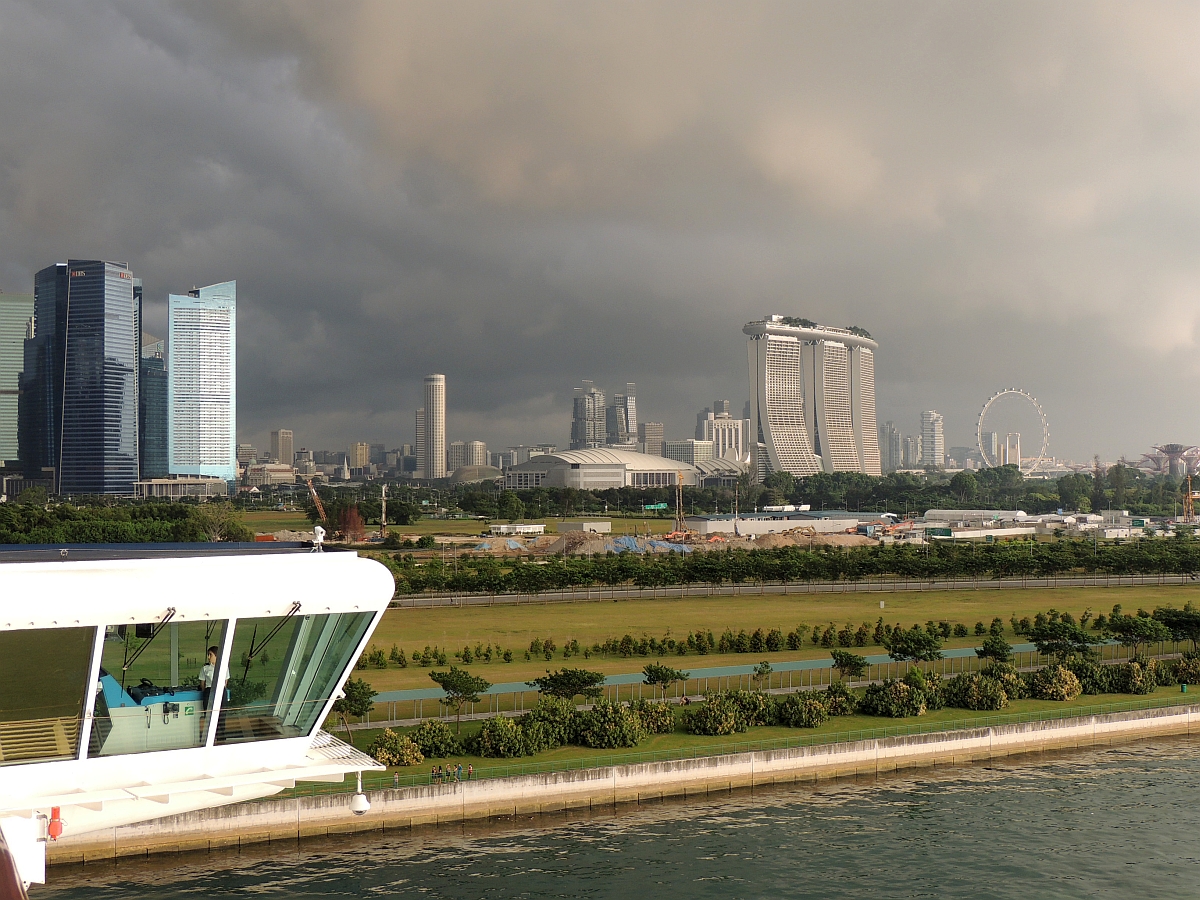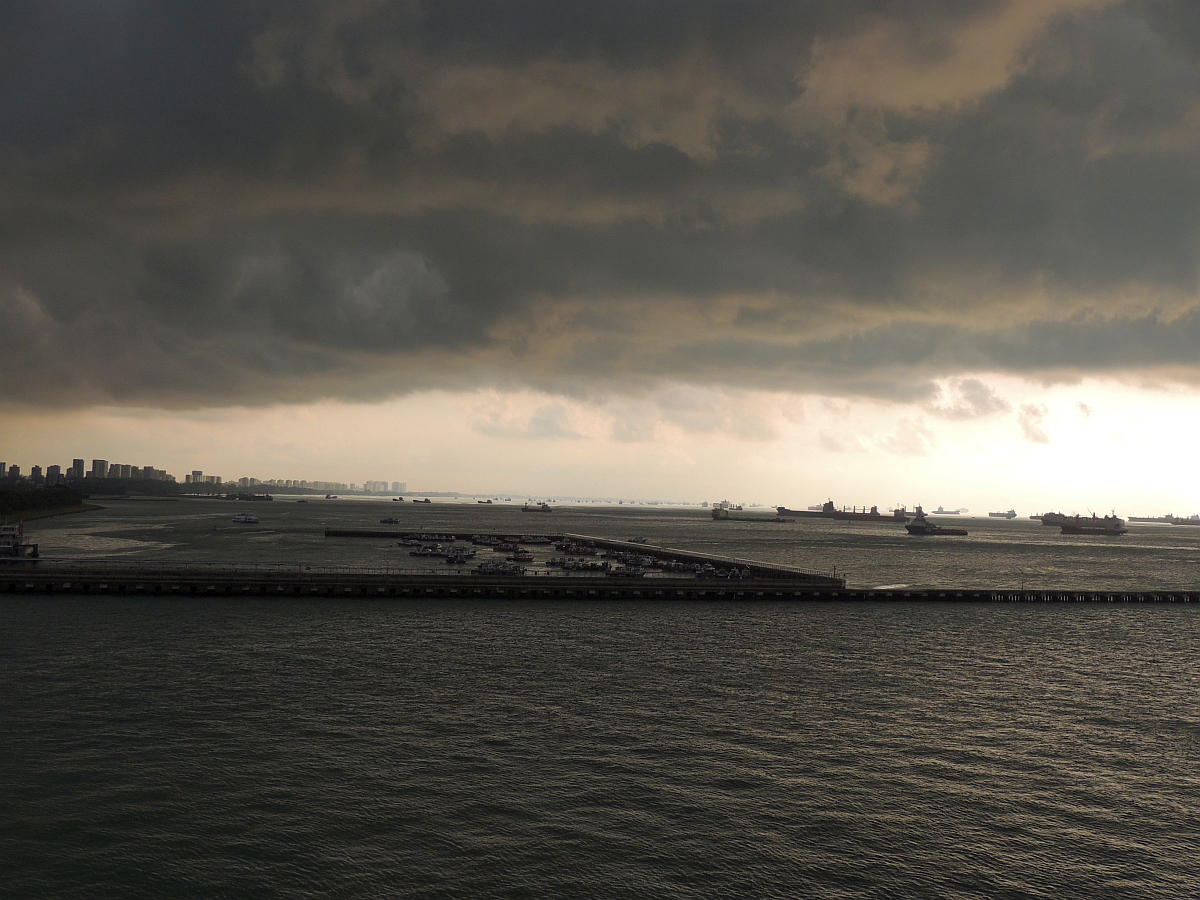 Celebrity try to get you to buy their coach transfer to the airport for $58 US per person by telling you that there may be long queues for taxis. We ignore this and walk straight out the terminal and into a waiting taxi that drives us to the airport for $50 US total.
Changi airport has now replaced Orlando International as my favourite airport. It's amazingly spacious and we are checked in within minutes. We walk across to terminal 2 to look around and then get the Skytrain to terminal 1 just to pass the time as we have 4 hours left before our flight.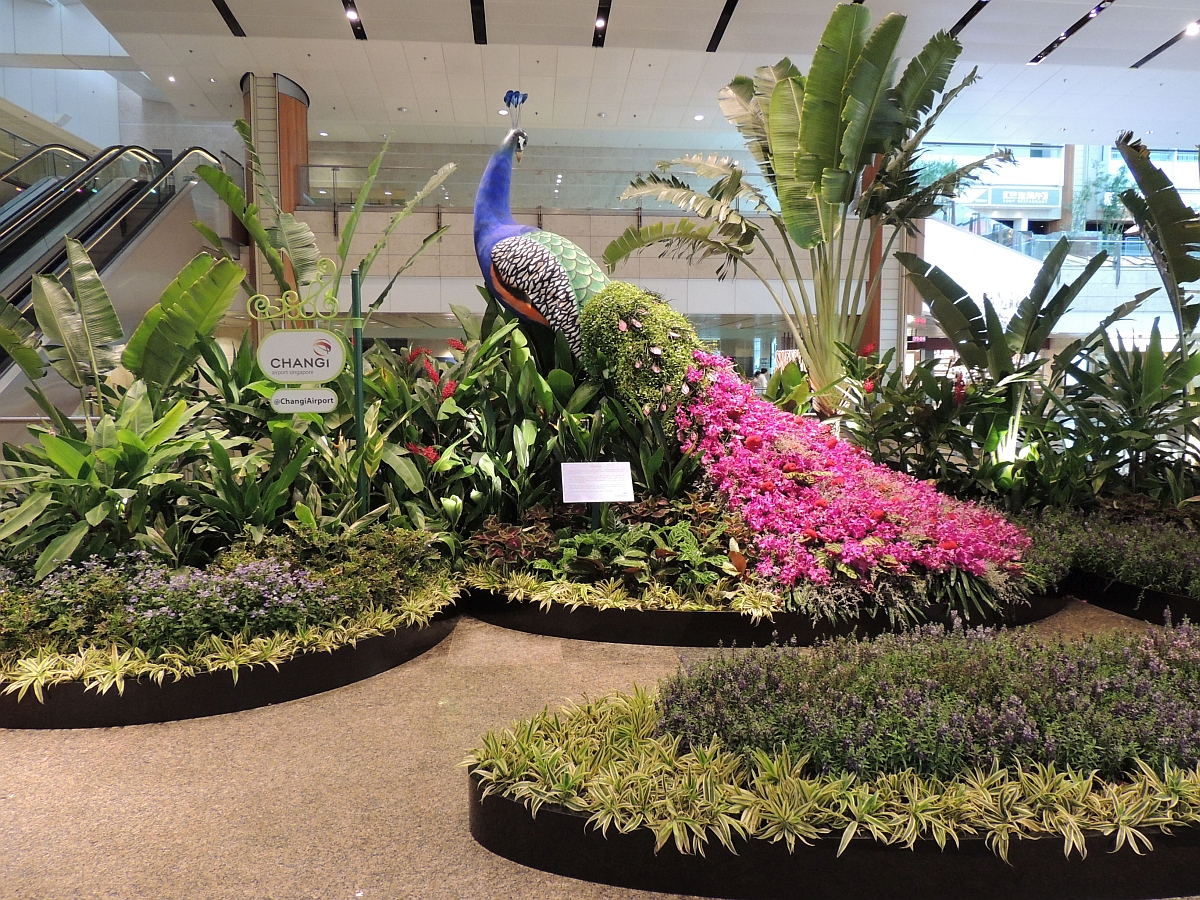 In terminal 1 we come across an amazing moving sculpture called Kinetic Rain. It's made up of over 1,200 bronze droplets about the size of your hand hanging on thin wires. Each must be attached to a motor, which can move them up and down and various speeds. When moving together they form the most amazing changing patterns. There is a fluidity in the wave like movements that is both mesmerising and beautiful. You really could watch this thing for ages.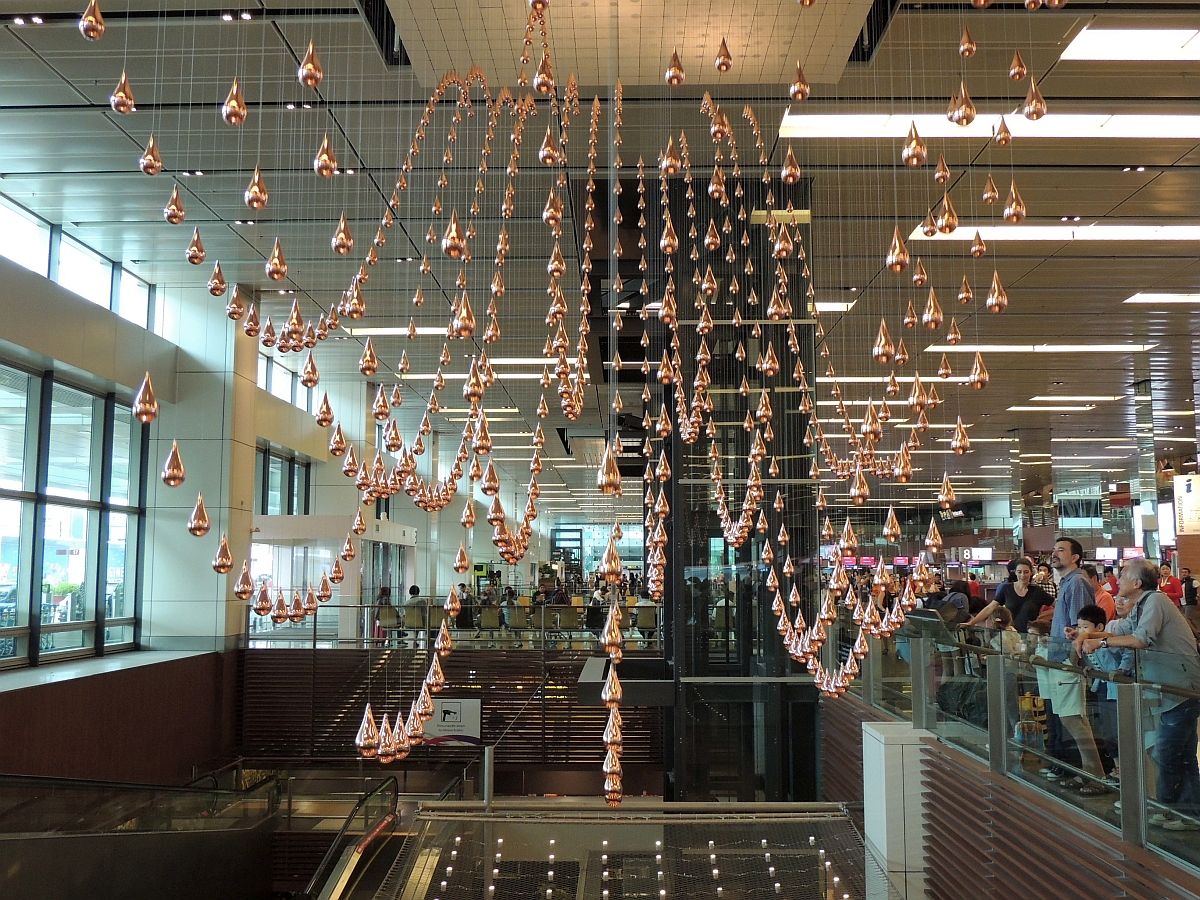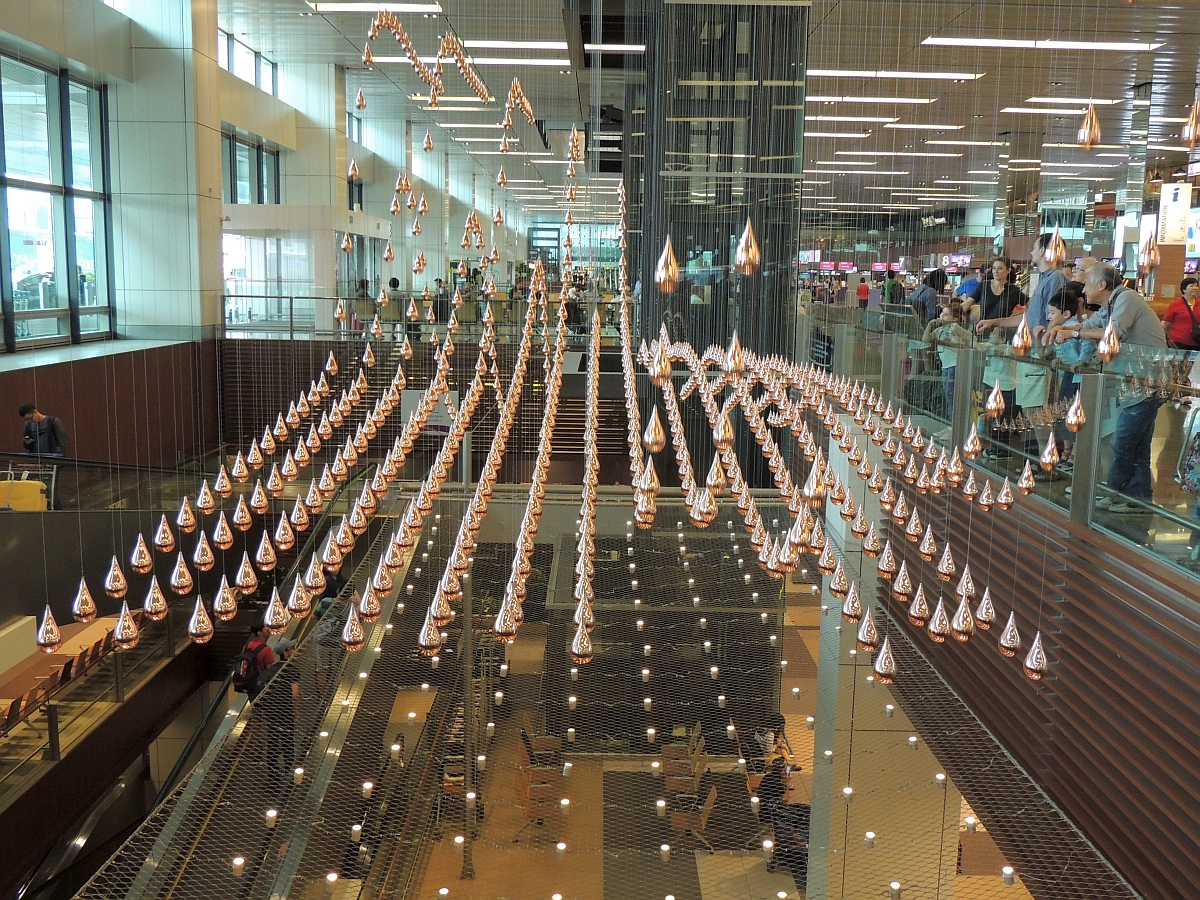 Back to terminal 3 and we head to our gate and are soon departing for home. There's not much to say about our flight home other than that it seems very long, but infinitely better than if we had flown back from Sydney I suppose.
So another holiday ends. It's certainly been a long one and we've seen some wonderful sights throughout our 3 weeks away. I enjoyed Australia very much and will almost certainly return at some point, but probably not quickly as it's just so far to travel.
The best way to get over post-holiday blues is to book another and start planning, so that's just what we've done, but that's another story.
[OCTOBER 2016 REPORT HOME PAGE]