DAY 1- SATURDAY 17th AUGUST 2013
Written by Tam
[Kev - This report is going to be written entirely by Tam. I can justify this because there is no Disney element to the holiday and that's my area of expertise. Well, it's as good an excuse as any. I'll still be poking my nose in and making the occasional comment, but Tam did most of the hard work. It's just the two of us, the girls stayed home.]
Leave home early afternoon for the straight forward drive to Heathrow Sofitel on T5. Very convenient for our early morning flight and we booked a package through Holiday Extras for £157.50 which included parking – so the car is parked in the underground basement.
[Kev - Now, this was very convenient. Parking the car and walking to the lift and stepping out in the hotel lobby was really nice. It was also incredibly easy for picking the car up at the end of the holiday as well.]
Check in and go up to our room to shower. Great well appointed room with good facilities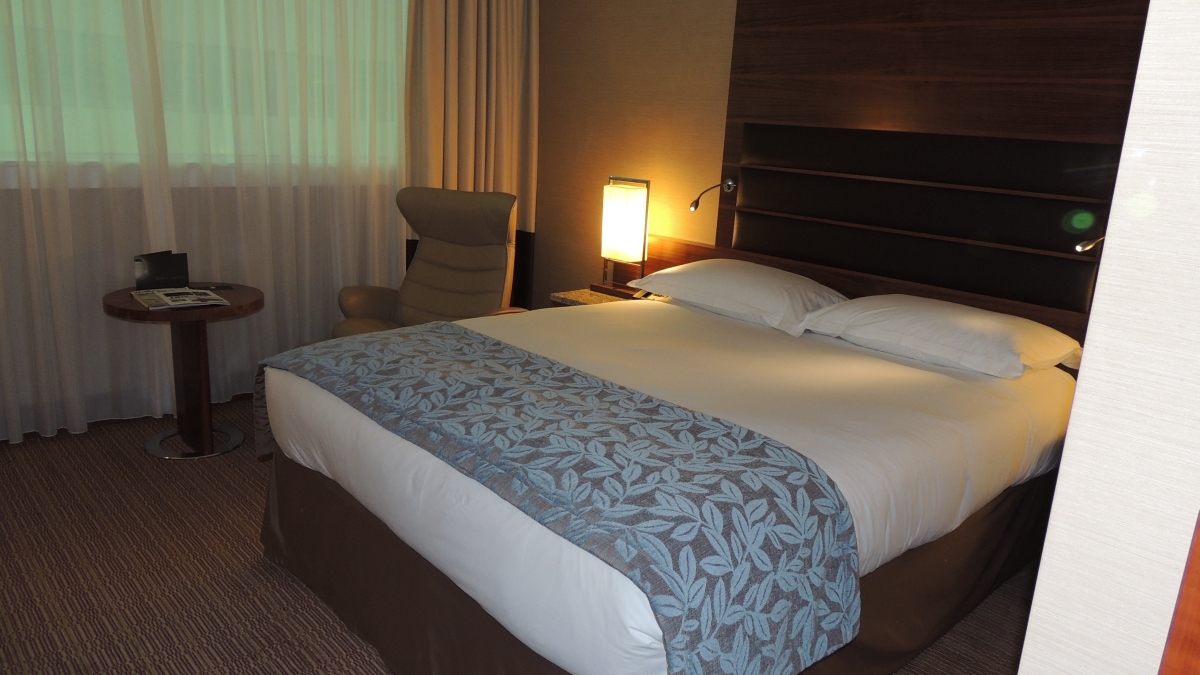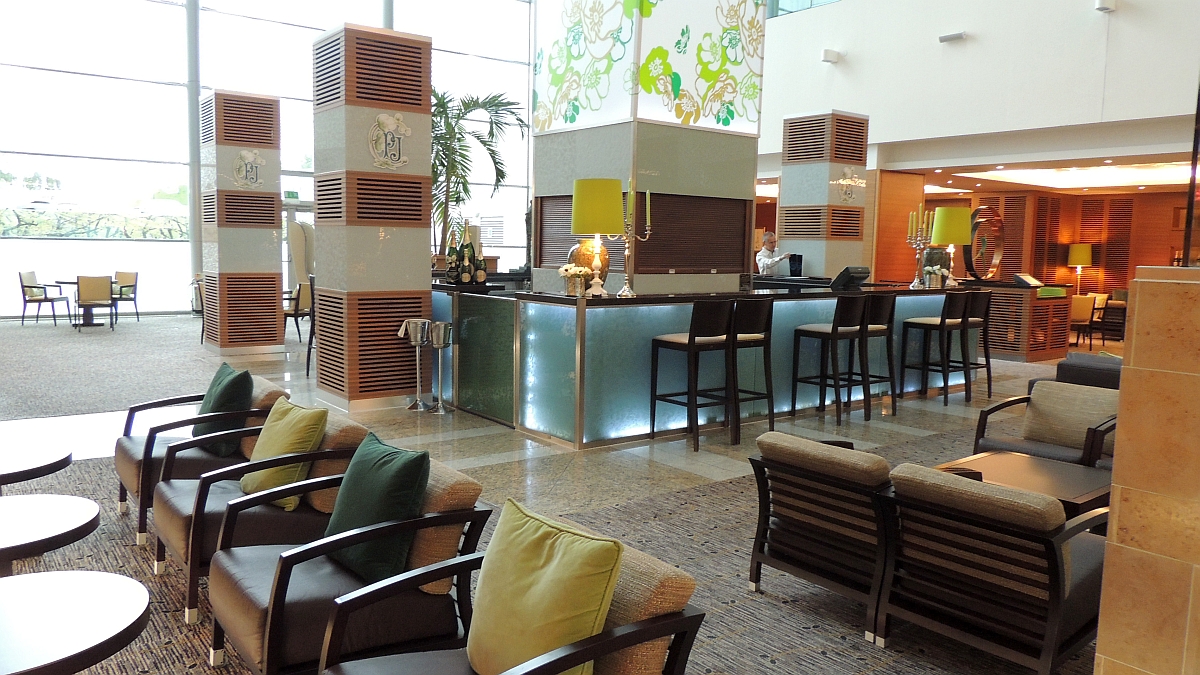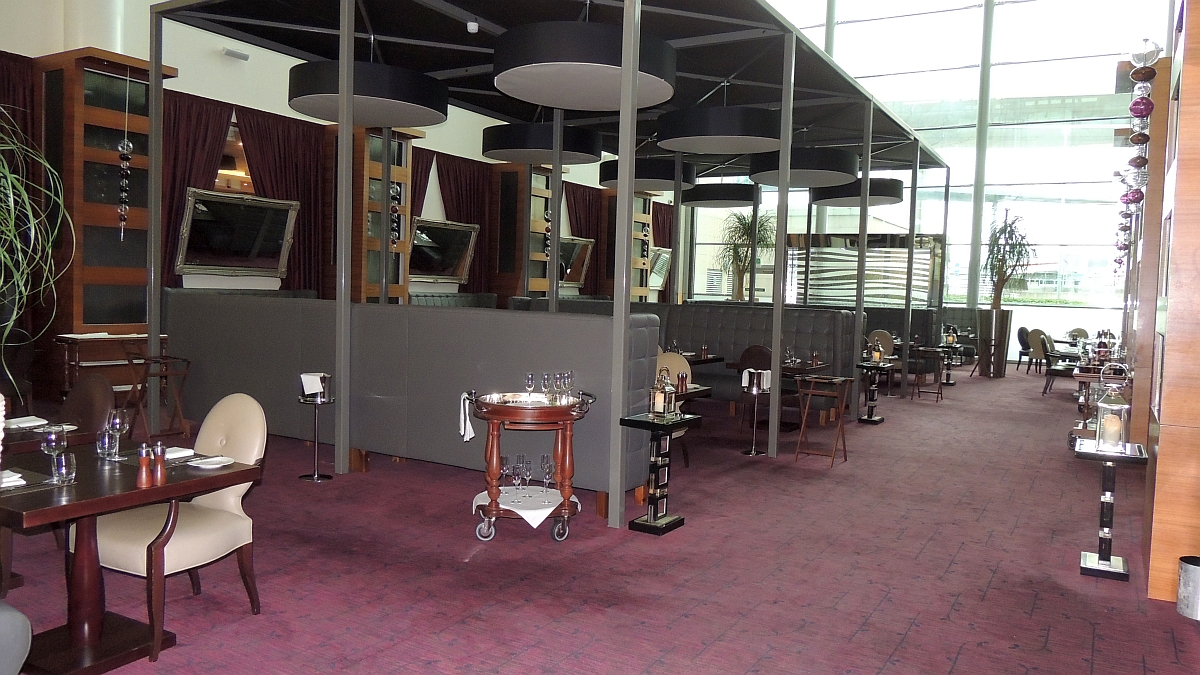 [Kev - The two photos directly above are of the champagne bar and one of the restaurants we didn't eat in. You might ask why we took photos of facilities we didn't use - and the answer is - I haven't got a clue.]
We walk across to T5 as this is our first time flying out of this terminal. Into the Seven Tuns pub for a Doombar and then back to the hotel to go to the Sphere bar for a Peroni. We decide to eat in the Vivre restaurant. It is decidedly bigger inside than it appears on the outside and there is an open kitchen. We both enjoy butter chicken curry, naan, poppadoms, rice and a spinach dish. This is all served in individual dishes and is delicious and just the right quantity of food. Head back to the bar for a cocktail – I have a strawberry daiquiri and Kev has a Mexicana El Diablo – not worthy of their £9.50 price tag.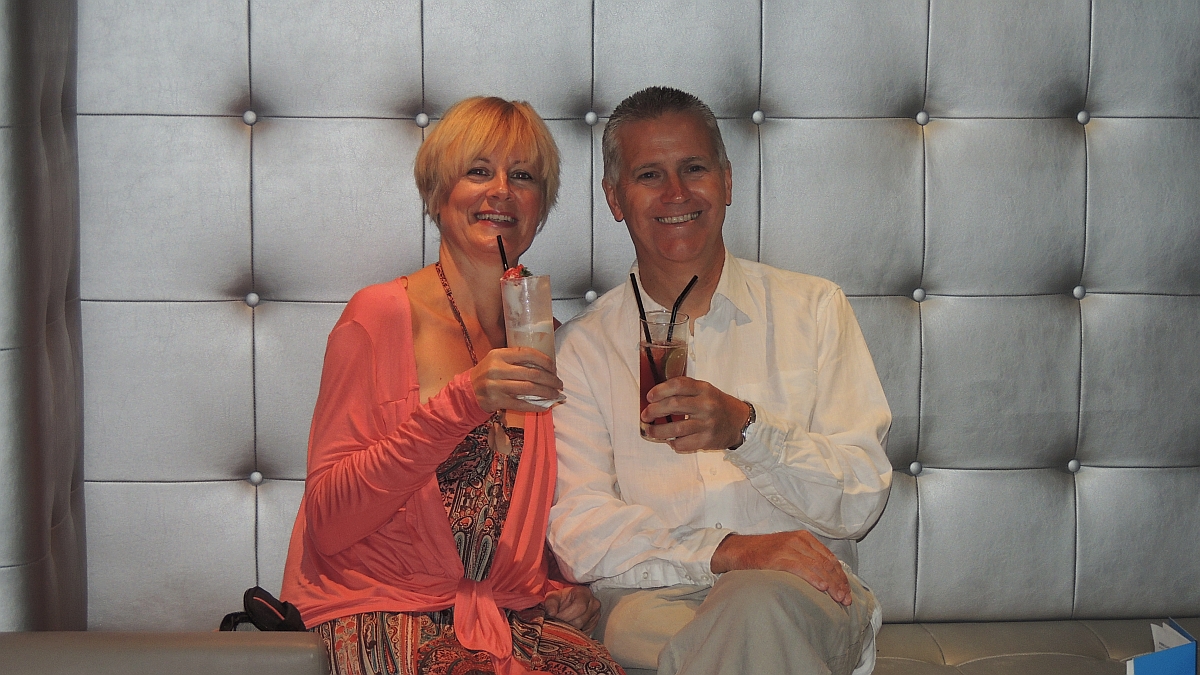 [Kev - Note that we are smiling happily. This is clearly before we got the bill. The cocktail was nice, but not £9.50's worth of nice.]
Bed as an early morning beckons.
[AUGUST 2013 REPORT HOME PAGE]